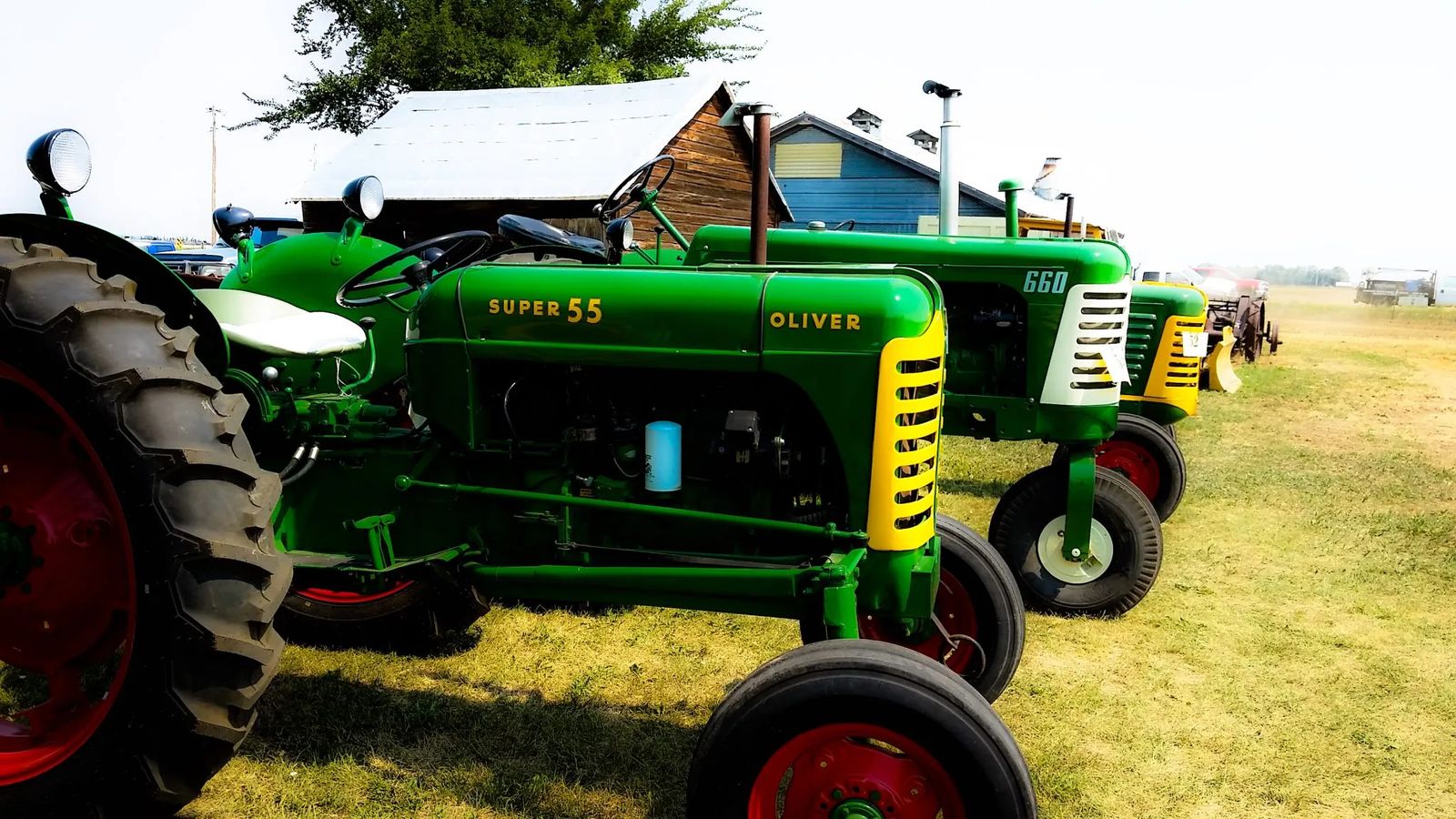 All About Oliver
Family digs in to restore a piece of agriculture past
When you come across one of Jim Hoskin's Oliver tractors, they appear to stand just a little bit taller than the rest. The paint is polished to perfection. The grills bearing the Oliver namesake command attention. It's almost as if each knows that three generations of Hoskin boys banded together to bring these snapshots of agriculture's past back to their full restored glory. Every nut and bolt was removed and cleaned. Every part has been sanded down and repaired. It's become a labor of love.
The love of all things "Oliver" started quite innocently when Jim and his beloved bride of more than 50 years, Phyllis, took a drive and saw an old Oliver sitting near the roadside, seemingly for its eternal rest.
"We'd be driving down the road, the wife and I, and she'd see an old tractor and she'd say, 'You should get that and fix it up!'" After hearing his wife's pleading for a number of years, Jim finally bit. "I did wind up buying a couple and that's how it all got started," Jim says. "She created the monster and now she's got to live with it," he'll tell you with a deep belly laugh.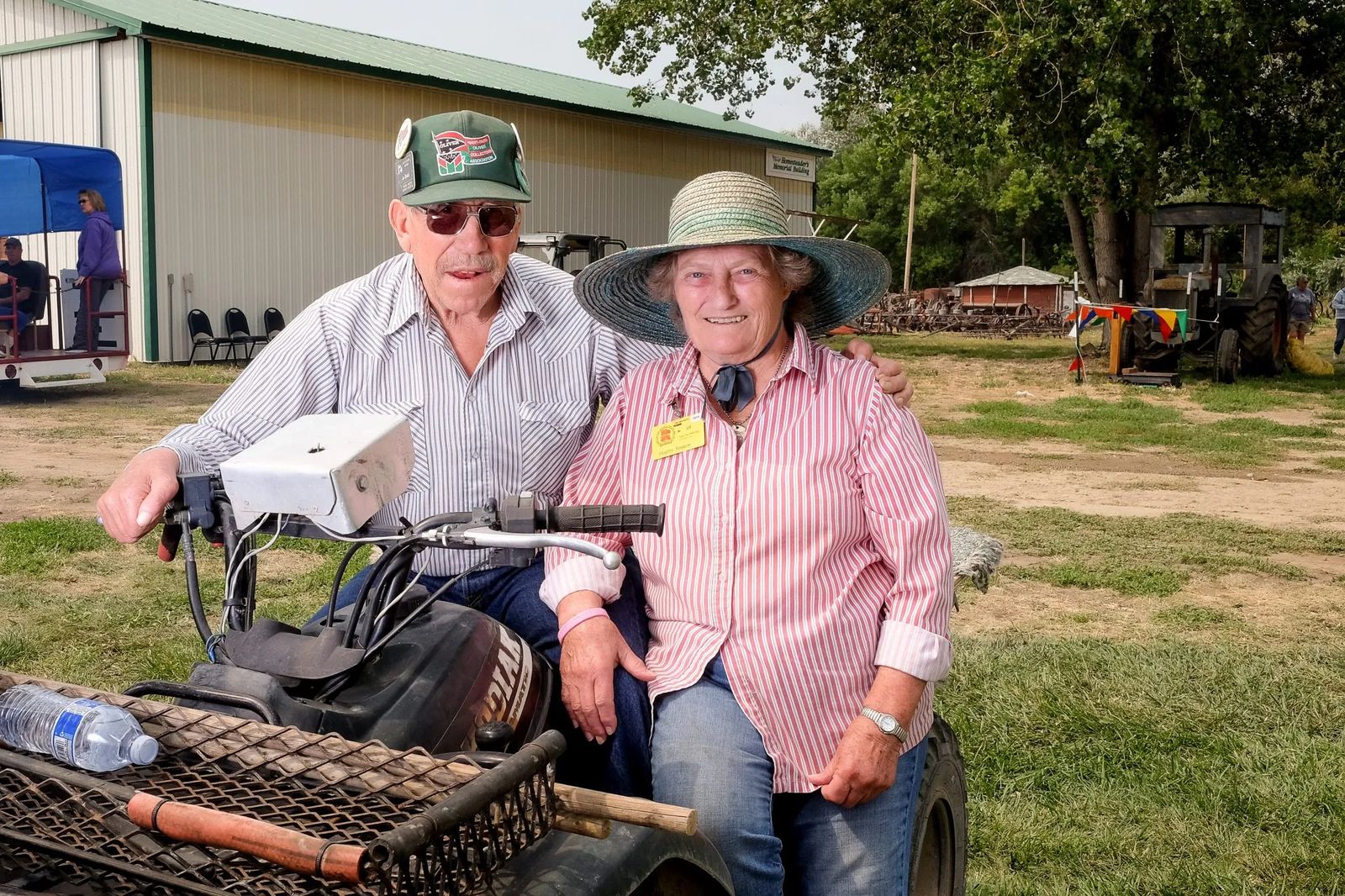 That purchase was close to 25 years ago. Today, Jim has not just one vintage Oliver tractor sitting on his land, but more than 140 in varying degrees of "health."
"I'm kind of partial to Oliver, I guess," Jim says. "You have got as good or better tractor for the money." It was one of the first brands of tractors he jumped aboard when he took his first job in farming at the ripe age of 15. With each passing year, the brand loyalty seemed to grow. By 28, Jim bought the tract of land that he started on. Now, more than five decades later, all three generations know that the Oliver name is a proven workhorse and a trusted partner in the family farming operation.
"He has an Oliver 88 Diesel that he used to load silage to feed the cows with every morning and every afternoon," grandson Cullen shares. "That was one of the first two that he bought. He put a loader on it and he'd pretty much run it every day, all winter long." Jim jumps in and says, "I ran that for a good 15 years." Cullen is quick to interject, "Oh, longer than that!" Knowing his grandson could be right, Jim adds, "Well, it held up good for me."
Today, the best and brightest tractors come outfitted with all kinds of digital tools including GPS to help a farmer perfectly plot his land. "It's a different world than when I started," Jim will tell you. "Some of this should be preserved so that the younger generation can see how it was." Cullen adds, "How hard it actually was."
When Jim bought his first tractor, he wasn't alone in the family farm operation. Cullen shares, "There used to be lots of farmers around us working the small family farms." Today, that kind of operation is vanishing from the landscape, taking the old agriculture equipment with it. Phyllis adds, "When you see an old rusted one just sitting there in a field? There have been a lot of really nice tractors crushed because people just haul them to salvage. It just breaks your heart to see them go like that!"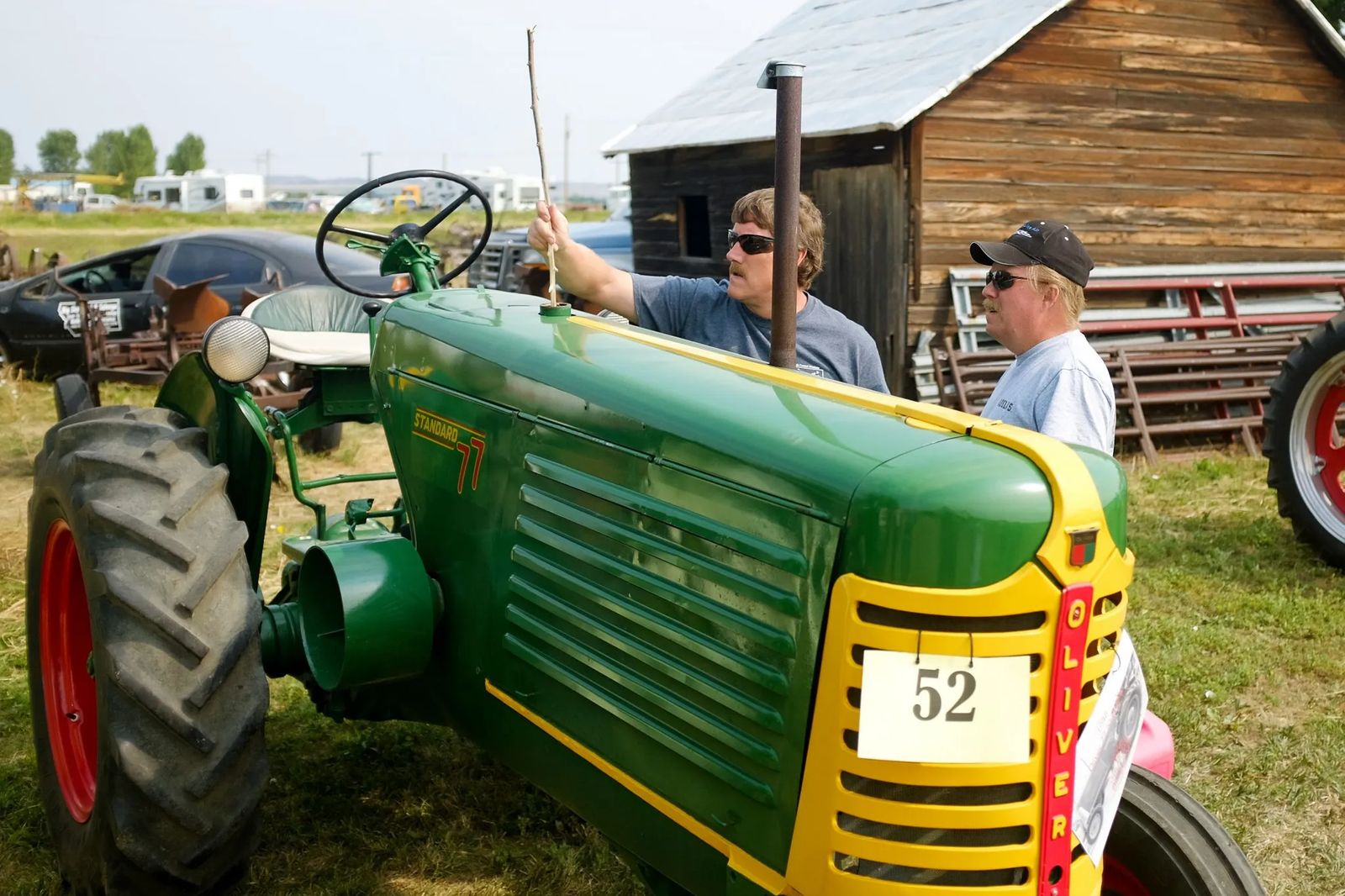 On this particular weekend, the oldies but goodies were king. The Huntley Project Threshing Bee is a staple for antique tractor lovers. Dozens of vintage tractors lined the land next to the Huntley Project Museum and this year, Jim's tractors took center stage as Oliver was the show's featured tractor. A smiling Jim perched on top of his Oliver Row Crop 88 even graced the back of the 27th annual Threshing Bee T-shirt. Jim says, "It was kind of a feather in my cap, but it wasn't about me." He says, it was all about the tractors. There was the Oliver 77 Standard, the Oliver 660, the Oliver 440, and the OC3 Industrial just to name a few that Jim brought to the show.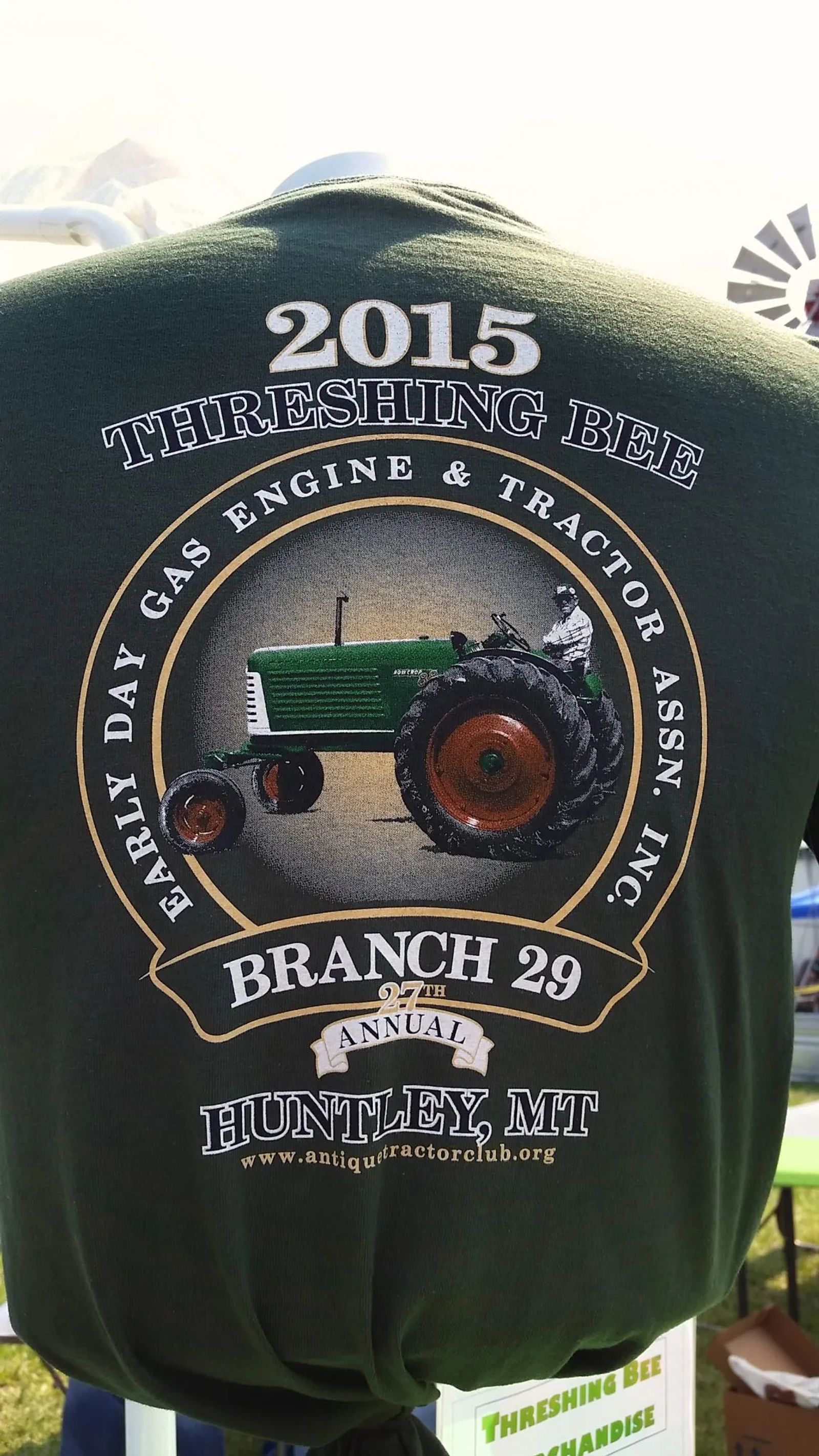 If you ask the family if Jim has ever strayed from the Oliver name, they admit Jim did buy another collectible once. Once. Son Wade recollects, "He only bought one John Deere and he had to buy that to get the Oliver he wanted." Jim, Jr. is quick to add, "And then, he swapped it for another Oliver!"
You might think that to acquire this kind of collection, Jim Hoskin would be picking up all the vintage tractor trade magazines and putting his ear to the ground constantly in search of those rare finds. His grandson says, not so. "Most of the time he doesn't have to look for them. They find him." When Jim does hit a sale, his wife Phyllis says, "He nbso online casino reviews will go to a sale and if there is an Oliver there, the other people there will say, 'No sense bidding on that. Jim will get it!' And, he usually does." Some of the tractors came as gifts after a person passed on. Others were sitting in fields and the owners asked Jim to take the rusted heaps of metal off their hands.  In each one, Jim Hoskin sees a gem in the rough.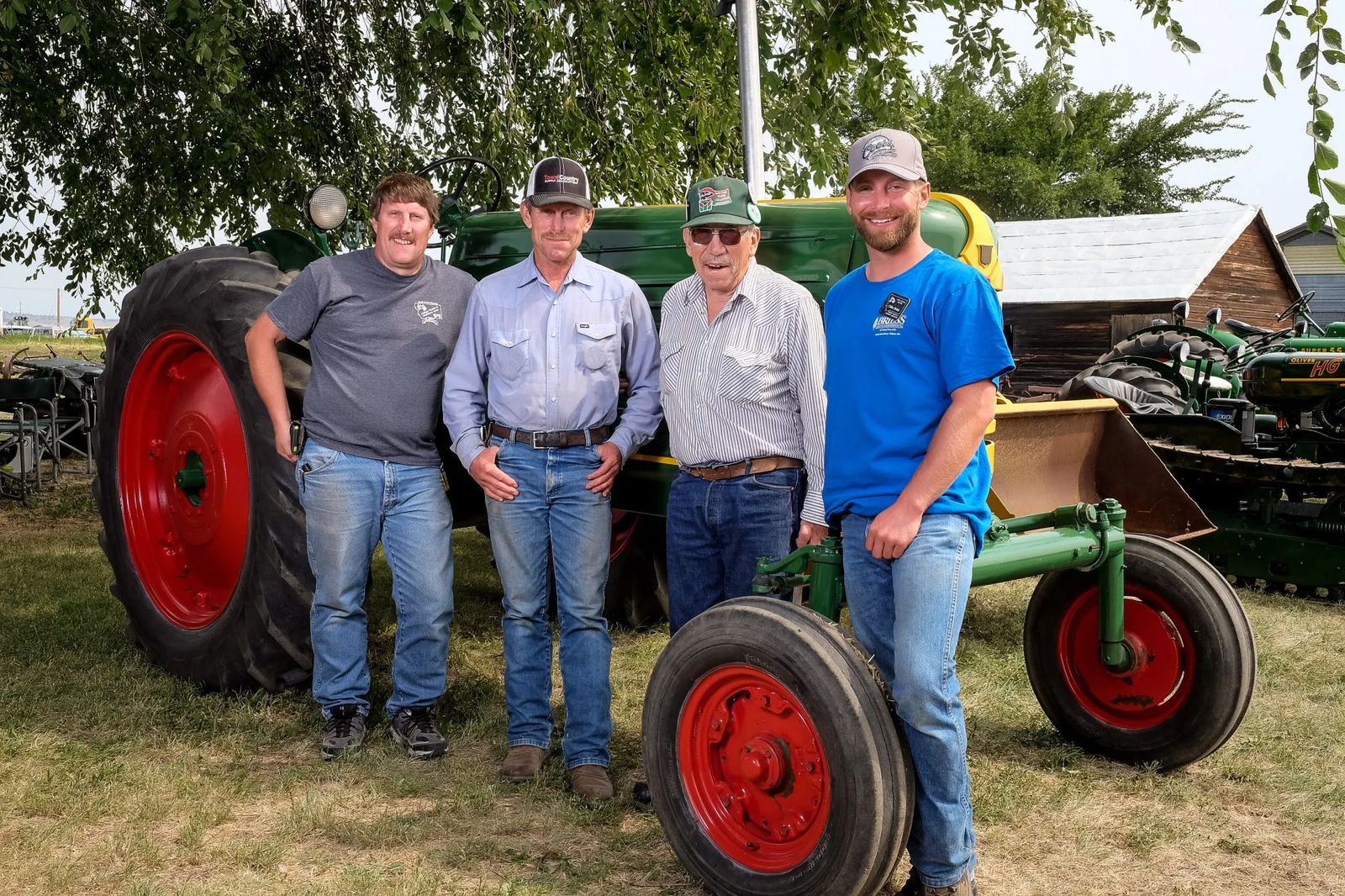 While spring and summer still brings growing season at Hoskin Farms, caring for the cows and keeping an eye on the crops of corn, sugar beets, and malt barley, winters bring the Hoskin men together for the next restoration project or two. Wade says, "You don't need to be told what to do, you just walk in and start working." Jim knows after a winter of hard work, he and his boys can bring just about anything back to life with a lot of sweat equity. Jim smiles and says, "When you are restoring them, it's not a paying proposition!" Of the 140 that Jim has, roughly 40 are fully restored, leaving a lot of options for that next big project. "I have several in mind," Jim says. "It's hard to make up your mind though. They are all sitting out there saying, 'Me! Me! Me!' They do talk to you. They do!"
As you might guess, there have been times when parts have been hard to find for a certain tractor or the crew had to steal parts from one to make another "whole." Jim, Jr. has had to fabricate several grills. Phyllis shares, "Even if he can't buy a part, he'll use old parts to fabricate copies."
While Jim will buy tractors for parts to service the others, don't even think about asking him to sell off one of his beloved renovations. "He was offered more than $20,000 for his Massey 98 but he wouldn't sell it," son Jim exclaims. "The guy just kept coming up in price and finally, he said, 'You aren't going to sell it no matter what the price, are you?' and Dad just said, 'Nope!'"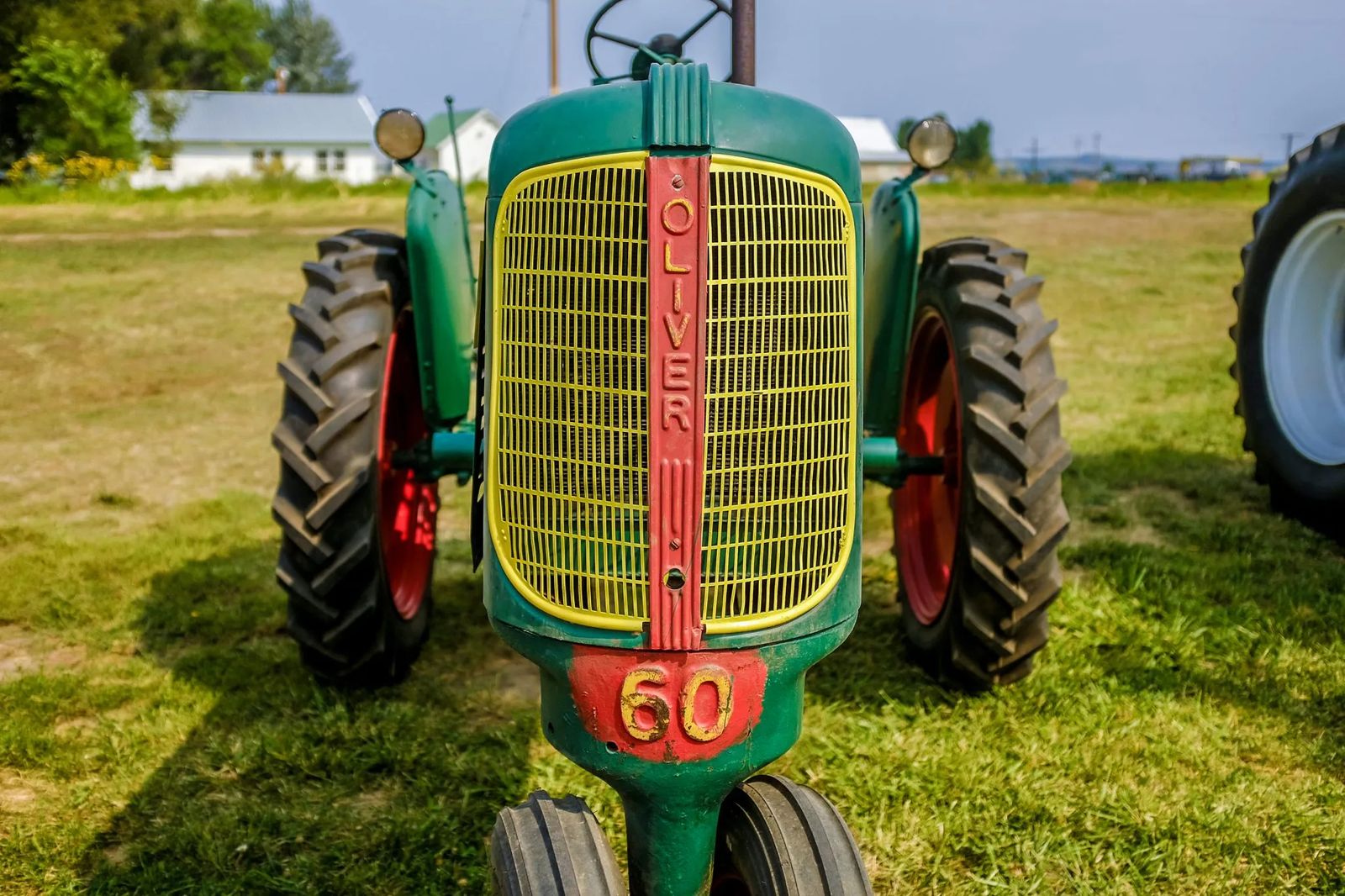 It probably comes as no surprise that one of the giants in the tractor collecting world had a hand in helping pass along this addiction to Jim Hoskin. Oscar Cooke, the man behind Oscar's Dreamland, who owned a unique collection of steam engines and had more than 300 tractors total was, according to Phyllis, one of Jim Hoskin's cheerleaders. "Oscar was one that encouraged Jim to restore them when Jim got started. He'd talk with Jim every now and then and tell him how to do this and how to do that." Phyllis laughs and adds, "Some of those old guys knew what they were doing!"
Today, it is Jim that is a cheerleader of sorts.
"He gets phone calls from all over the country because they call him 'the Oliver Guy,'" Phyllis says. "People call him from everywhere to get his advice or ask him how to find a certain part." Jim is always willing to oblige.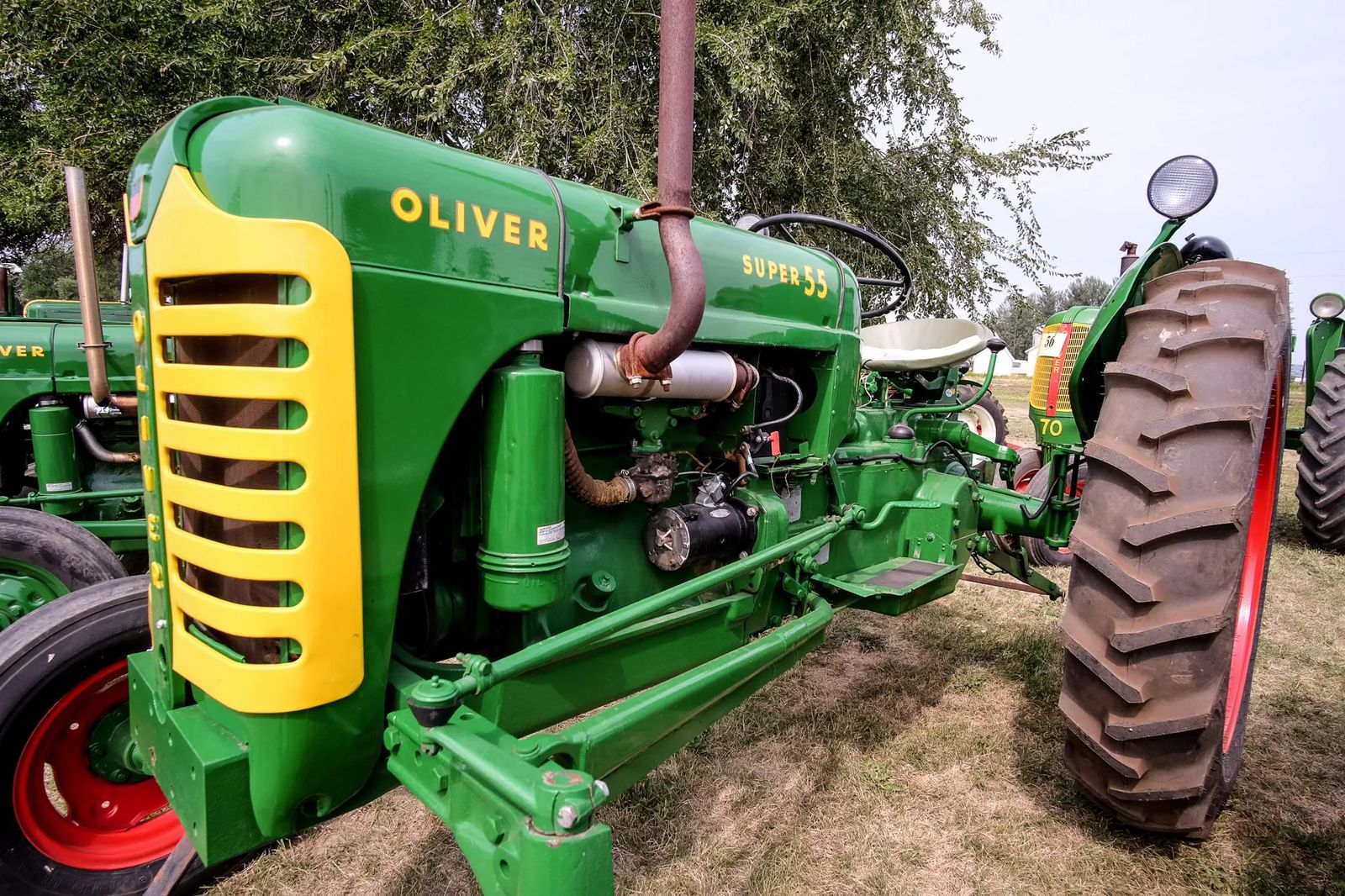 As fall starts to fade and winter approaches, only time will tell which neglected piece of equipment will emerge with a whole new look from Jim Hoskin's sheds. It's safe to say that the thrill of a completed restoration never seems to change or diminish. After the last nuts have been tightened, the wires have been checked and the new batteries have been installed, Jim says, "When that thing runs for the first time? You can't beat it. It's quite a rush."
While there's no shortage of restoration projects here at 31 Oliver Lane, (yes, the couple's street has been named after Jim's tractor affection), it's not uncommon to find Jim thumbing through the latest vintage tractor magazine or chatting it up with someone who knows about an estate sale featuring a few rare finds. Phyllis knows it wouldn't be out of the realm of possibilities for new projects to mysteriously show up on the farm. She smiles, nods and admits, "Jim says he's done buying tractors, but he's been saying that for years."