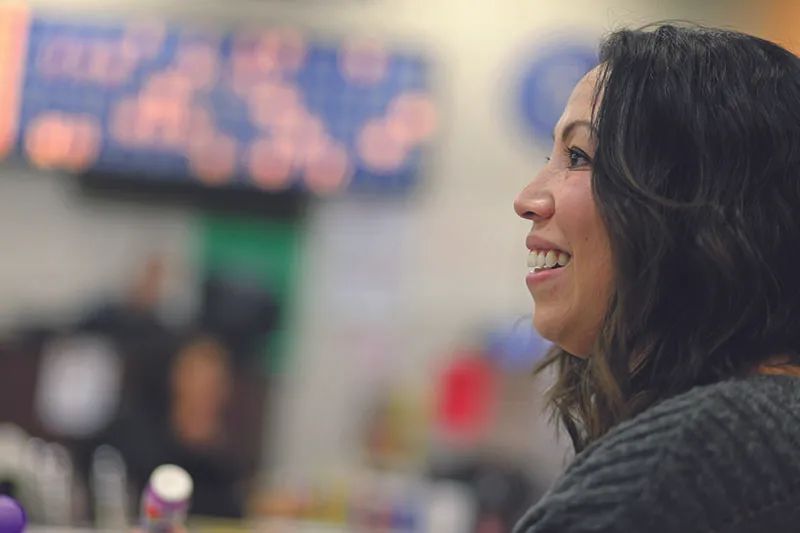 Bingo is Back!
Same Game, Younger Vibe

"N41."
"B11."
"G58."
"B1."
Chances are, you've heard phrases like these before. There's nostalgia to Bingo. It's a game many of us played as children. We recognize the subtle sounds of the rolling numbered balls, the announcer's consistent voice, the fourteen seconds of silence between each announced number, the colorful blots of ink on Bingo cards, and the sudden shout of "BINGO" when someone claims the winning combination. With that announcement, disappointment seeps in (if you're not the winner), accompanied by a feeling that maybe the next game will be different. Just your luck, another round is about to begin.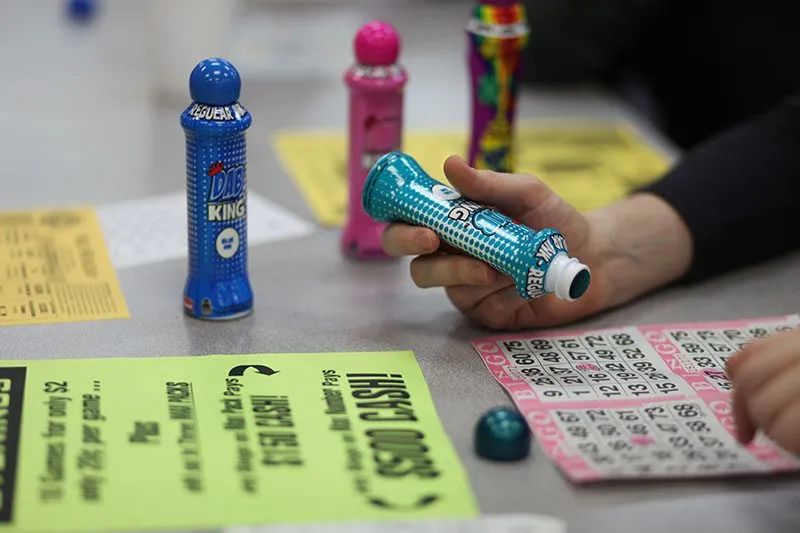 Bingo originated in Italy in the 1530s as a state-run lottery game called "Lo Gioco del Lotto d'Italia." A caller announced numbers 1 – 90, drawn from a bag, and the winner was the first player to cover an entire row of 10 consecutive numbers. The game soon spread throughout Europe and is still played today.
Edwin S. Lowe, a toy manufacturer from Long Island, brought the game to America. He originally titled the game "Beano," because players used dried beans to mark the numbers on the card. He played the game with friends before manufacturing it for the public, and after an excited participant yelled out "Bingo" on accident, Lowe had his name. By the mid-1930s, Lowe had packaged his game for sale, and Bingo was everywhere, popularized in part by churches and social clubs using the game as a fundraiser.
When you ask most folks what they like about Bingo, the answer is usually, "winning." Mary Collier likes to play because "I like to win! It's just fun. I play a couple times a week." Collier comes to Big B Bingo & Casino, just off Grand Avenue and 12th Street West, weekly with a group of friends that includes Mary Henley.
Henley says her mother used to take her to the Bingo hall when they lived in New York. "Back then, you could take kids," she recalls. "I have fond memories. We lived in Yonkers, and we would take trains and buses to get there. It was always at the Catholic churches."
Nowadays, Henley makes sure to get in a few games a week with her friends at Big B, along with a little friendly competition at her church's weekly rounds of Bingo. "I feel that I am supporting a good cause," she says. "It's going from my pocket to theirs."
Garilyn Reed Singer has been playing Bingo for 15 years. She's surprisingly casual for the amount of Bingo cards in front of her. She plays three cards at a time, and was on a winning streak, having won three games of 10 that night. "My husband has cancer, so I come here to ease my mind," she says.
Looking around the Bingo hall, there are plenty of stories to be told. Each player seems to have different reasons as to why they grab their daubers and a few numbered cards, trying to cash in on the pot. The main theme, however, seems to be the comradery. "Bingo was surprisingly intense," says Bryan Pearce, who joined a group of friends at Big B to play. "I had a great time laughing with friends and trying to keep up with the numbers — definitely not what I remember as a kid."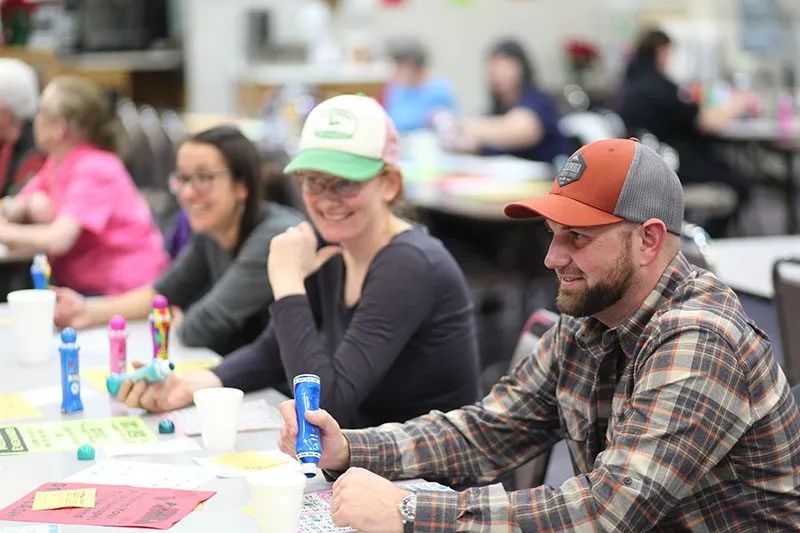 Haley Kemmick, playing in the same group as Pearce, says she tried out Big B after receiving some free bingo tickets. "I heard this was the place to go for real Bingo. I kept getting the rush, the turn of my stomach," she says. "I can see how this can be addicting."
Big B Bingo was one of the first casinos in the state, started in 1983 by Bonnie and Pius "Ole" Ehli, and is one of two casinos in Montana that doesn't serve liquor. "People come in here, and they don't want to go to the bars," says Kelly Sanders, one of the owners of Big B Bingo. "It's not so much gambling as it is social."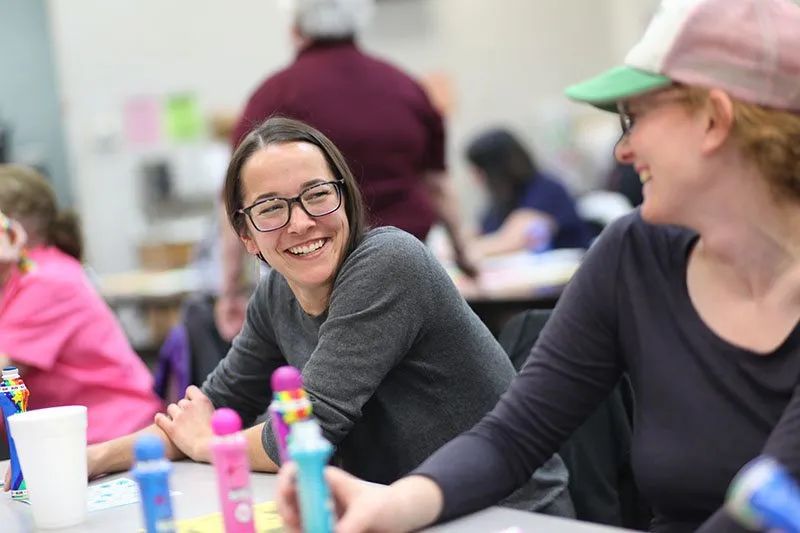 One of the hurdles establishments that offer Bingo have had to overcome is the stigma that it's a game for the elderly. "People think Bingo is just for old people, but the average age for us is people in their 30s," Sanders says.
Bars such as The Vig, Tiny's Taproom, The Squire, and 406 Kitchen and Taproom are all getting in on the action, bringing this age-old game to a younger demographic. Pearce says he tried to play Bingo at The Vig and even came a half hour early, but couldn't get a seat, and places like Tiny's Tavern are also packed on Bingo nights.
"We have a huge crowd on Bingo night," says Tiny's manager Kolby Weller. "It's a unique bar, and we have a lot of regulars that come in." Tiny's offers weekly Bingo games on Wednesdays starting at 7:30 p.m. They charge $1 per card, and any money brought in goes back to the winners, Weller says.
A few blocks away at the 406 Kitchen & Taproom, half the proceeds from Bingo go directly to charity. Every Tuesday, the bar chooses a local nonprofit or community organization to benefit. Games run from 7 to 9 PM, and organizations have made as much as $900, as was the case when Boulder Elementary PTA packed the place to raise funds to build a new playground.
"It's really important the local nonprofit brings in their crowd as well," says manager Melissa Gjerde, who coordinates the Bingo nights.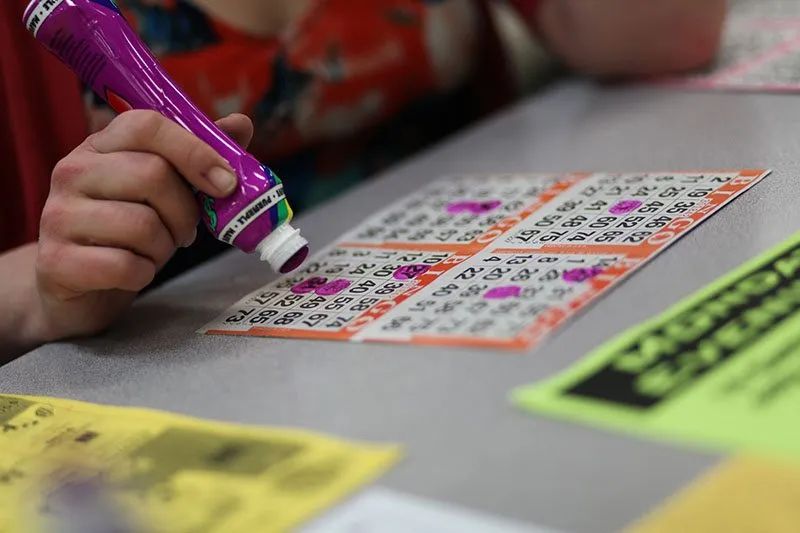 406 Kitchen & Taproom was started by Jake Brosovich and Brittany Doucette, a brother and sister team who bought the business from their mother. "I've worked for this family for many years, and they are really big on giving back to the community," Gjerde says. In fact, it was Brittany's idea to bring Bingo to the bar and grill and help charities along the way. "This is a way to show that we care."
Because no one under the age of 18 is allowed to gamble, children are given a special Bingo card they can play with. "They never win, but it's still fun for them," Gjerde says.
41 Realty Group has applied this fundraising concept to its 2018 charitable outreach. Nicole King, Lead Realtor with 41 Realty Group, started seeing Facebook posts about Bingo and found the game to be universally appealing and family-friendly.
"It just sounded like fun," King says. "Bingo is immensely popular at The Squire, The Vig, 406 Kitchen & Taproom, and other places around town — and not just among the older generation. We wanted to be sure we only did events that had the possibility of including everyone."
On the second Tuesday of each month, 41 Realty Group will host Bingo for charity at the Squire from 7 to 9 PM. A $25 buy-in will get each person six cards with six games on each card. Fifty percent of the proceeds will go to a select nonprofit. The other half will go to the winner of the game, with the option to donate their winnings back to the nonprofit.
"Bingo is a small, but hopefully impactful, part of what we are doing," says King. "The Squire attracts about 200 bingo players on their weekly Wednesday nights, so we are hoping there will be that many or more for the once-a-month Tuesday event."
Whether you're looking for a serious game at Big B, a rowdy night out with friends, or a game on a Tuesday evening to benefit charity, there's plenty of ways to enjoy the game of BINGO!
Nonprofit organizations interested in getting in on the action at 406 Kitchen and Taproom can contact Melissa Gjerde by emailing 406taproom@gmail.com or call 969-2599.
B-I-N-G-O FOR A BIG IMPACT
41 Realty Group picks 12 charities to honor in 2018
 With the resurgence of Bingo, 41 Realty Group thought they could roll a little charitable giving into this fun-filled game. With the Squire Lounge willing to partner, they put out a call on Facebook, asking the community which 12 non-profits should benefit.
"With more than 300 registered nonprofits in Yellowstone County, we felt it would be impossible for us to narrow it down to just 12, so we made a video asking for the Billings community to vote for their favorites," King says.
After the community weighed in, these 12 below were chosen for the realty group's charitable outreach. Mark your calendar, grab your friends, and help one of your favorite causes. You can also visit www.41RealtyGroup.com/2018nonprofits to keep tabs on the 41 Realty Group fundraising events throughout the year.
January: The Ramsey Keller Memorial
February: Dress for Success Billings
March: Boys & Girls Clubs of Yellowstone County
April: Tumbleweed
May: Helping Hands Poker Run
June: Wise Wonders Children's Museum
July: Zoo Montana
August: Angel Horses
September: The Center for Children & Families
October: The Adaptive Performance Center
November: Friendship House
December: Yellowstone Boys & Girls Ranch