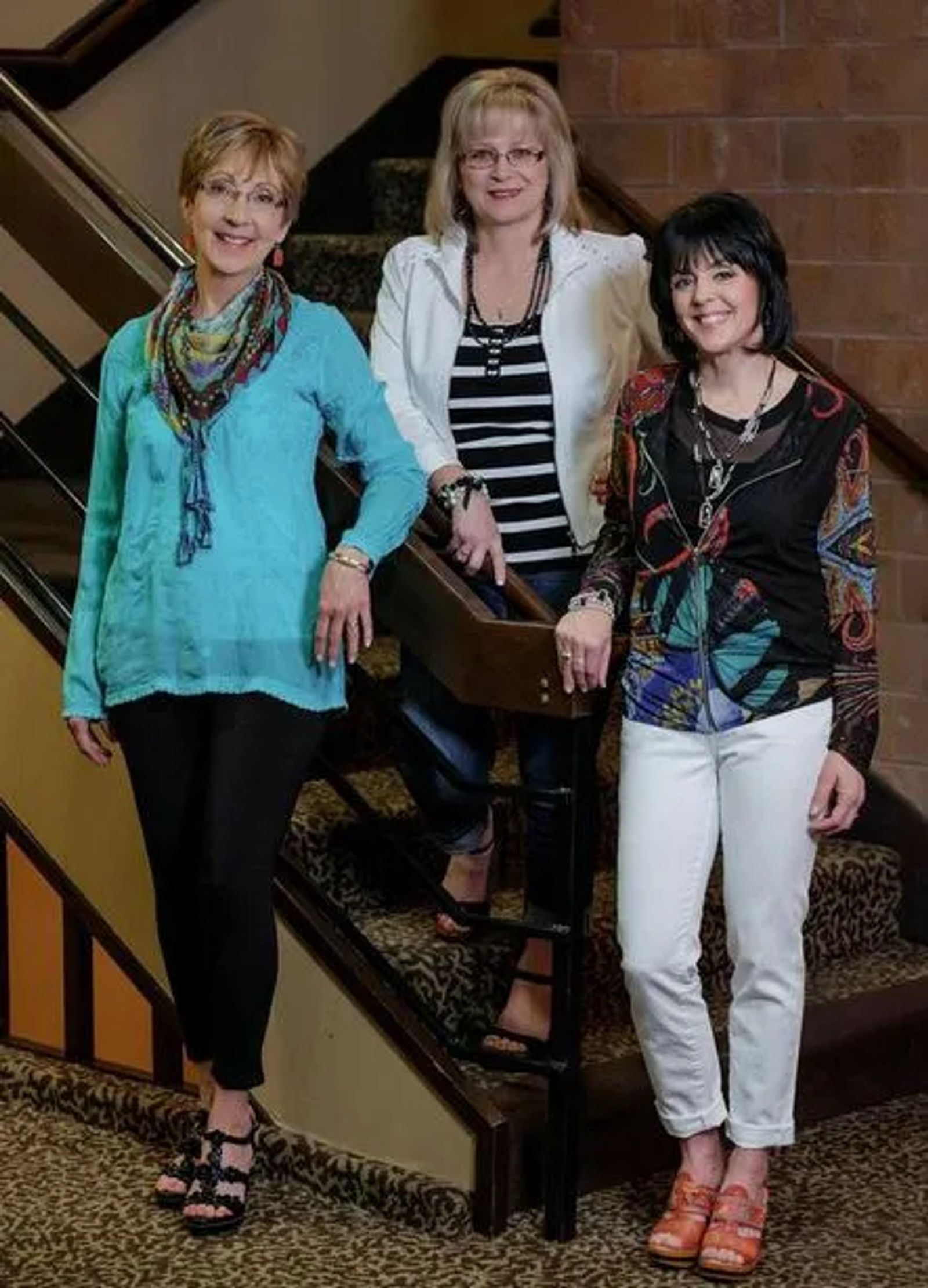 Fashion After 50!
Bring out your inner fashion goddess at every age
Timeless and Effortless — that's how you could describe fashion fit for the mature woman. Throw out the so-called fashion rules from days gone by. Never before have mature women looked so classic, put together and appropriately trendy. Whether you are spending your free time with the grandchildren or lunching with your lifelong pals, you can look younger, fresher, and full of energy by finding impressive color combinations, uniquely creative pieces and staples that build your fashion foundation.
Model Janice Strutz, neecee's[/caption]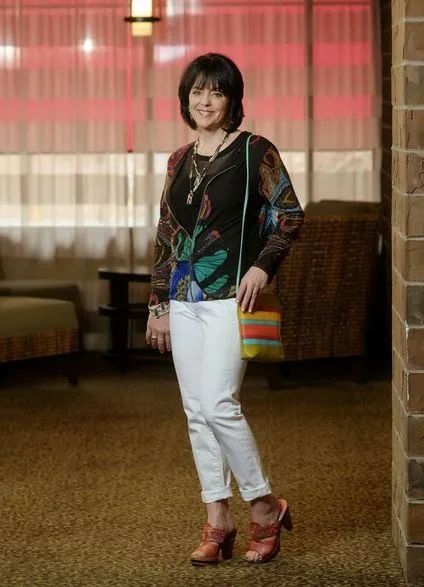 COLORFULLY CHIC
Model Janice Strutz, neecee's
For the fun, creative gal who continues to add color and excitement to life, try layering colorful jewel tones. Designers like Desigual from Italy provide the perfect fashion for those willing to step out with a bit of fashion creativity.
Janice's Look
Clothing: Desigual Chaq 3 Jacket - $210, Adore Mesh Tank - $40, JAP Drew Slim Ankle - $83, Jewelry: Uno de 50 (created in Spain) Sink the Fleet Bracelet - $365, 4 Elements Necklace - $415, Lanterns Earrings - $125, Handbag: ILI NY Leather Cross-Body Midi Sack - $65 Shoes: Elite Kirby Platform $85.
Model Jeanette Cremer, White House Black Market[/caption]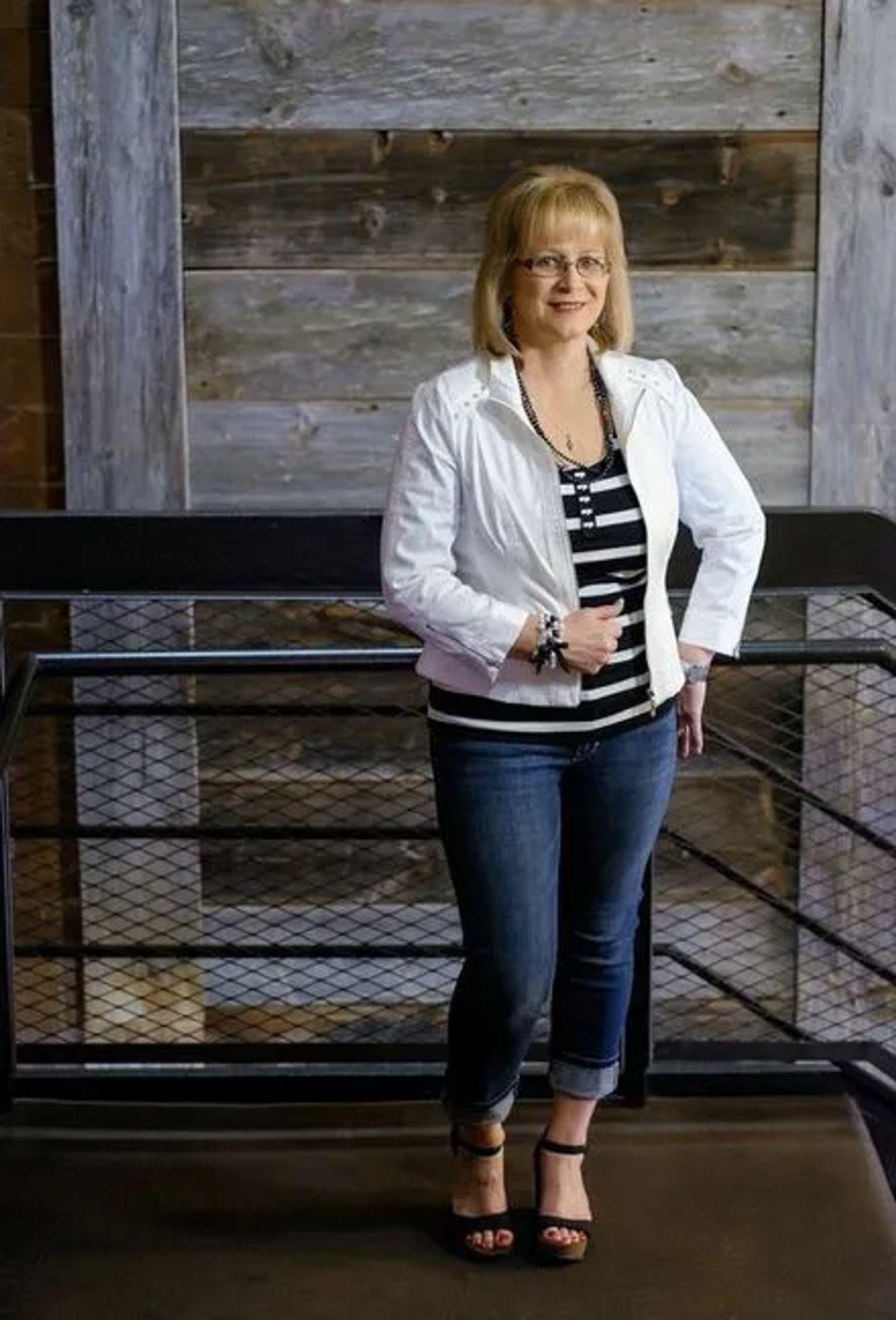 BOLD IN BLACK & WHITE
Model Jeanette Cremer, White House Black Market
Black and white is timeless. Keep in mind, however, wearing too much black can create a harsh contrast that emphasizes unwanted shadows and wrinkles.  Concentrating on white in your outfit will add a lively color to your complexion. Here, showing off your figure with skinny jeans and a well-tailored jacket equals a look that's current and fashionable.
Jeanette's Look
Clothing: Mixed Stripe Bodice Top - $39.99 on sale, Casual White Jacket  - $130, The Saint Honore Jean Collection Crop Medium Wash Denim - $88, Beaded Bracelet - $48, Gold Earrings - $28, Beaded Necklace - $48, Shoes: Mia Black Sandal - $44.99 from Journeys.
Model Lois Forman, Joy of Living[/caption]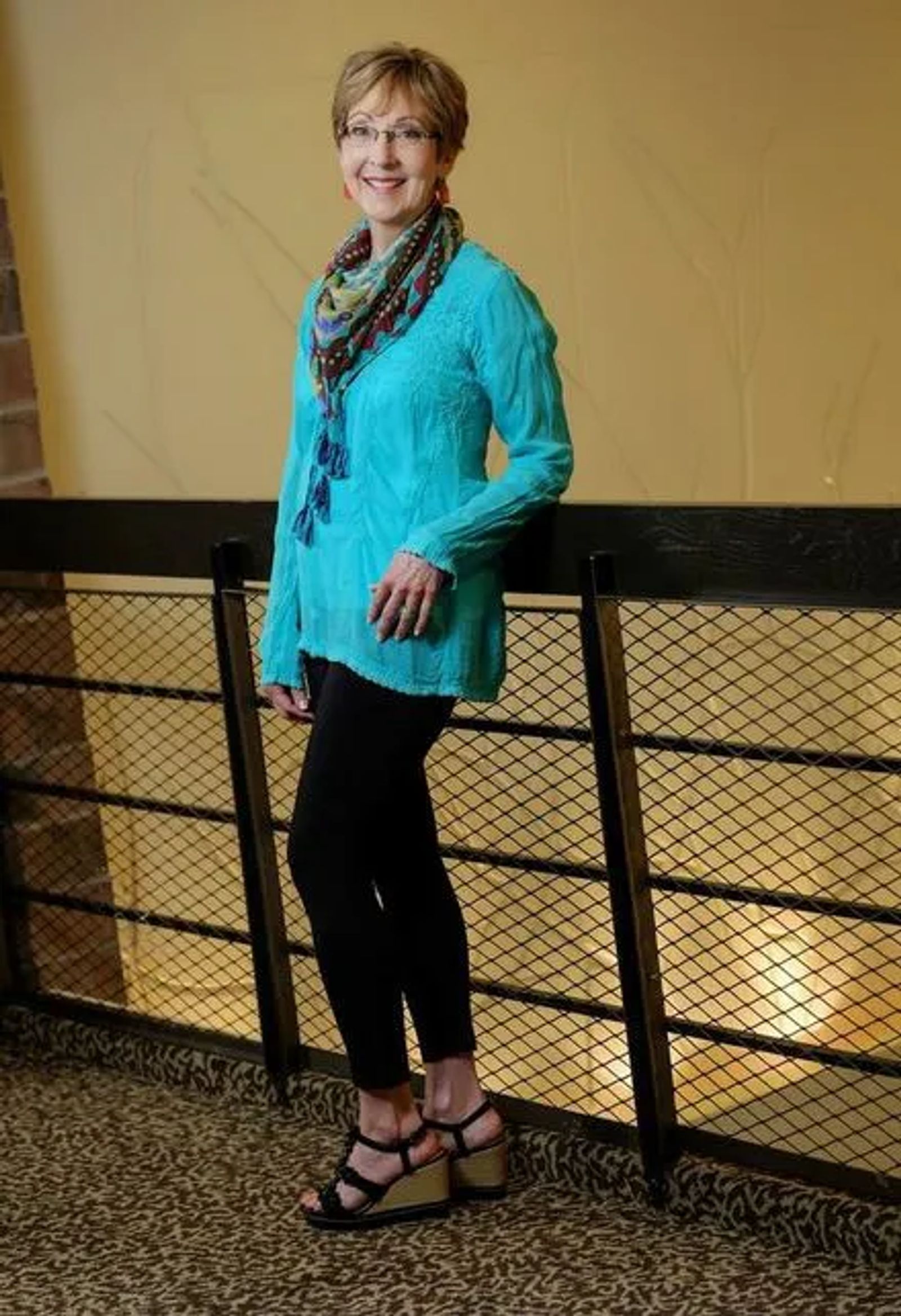 TRENDY WITH A TUNIC
Model Lois Forman, Joy of Living
The most effortless way to look on-trend is as simple as adding color while minimizing fuss.  Jewel tones flatter nearly every skin tone. Colors like turquoise, especially near the face, will lessen the washed out effect.  So throw out your Mother's rules!   You have the right to wear bright colors and drape yourself in the hues of summer.
Lois' Look
Johnny Was vine blossom teal green top - $208, Jana black legging - $44, Natural Life scarf - $39, Shoes: Nurture Sandals (exclusive to Dillard's) - $53.99