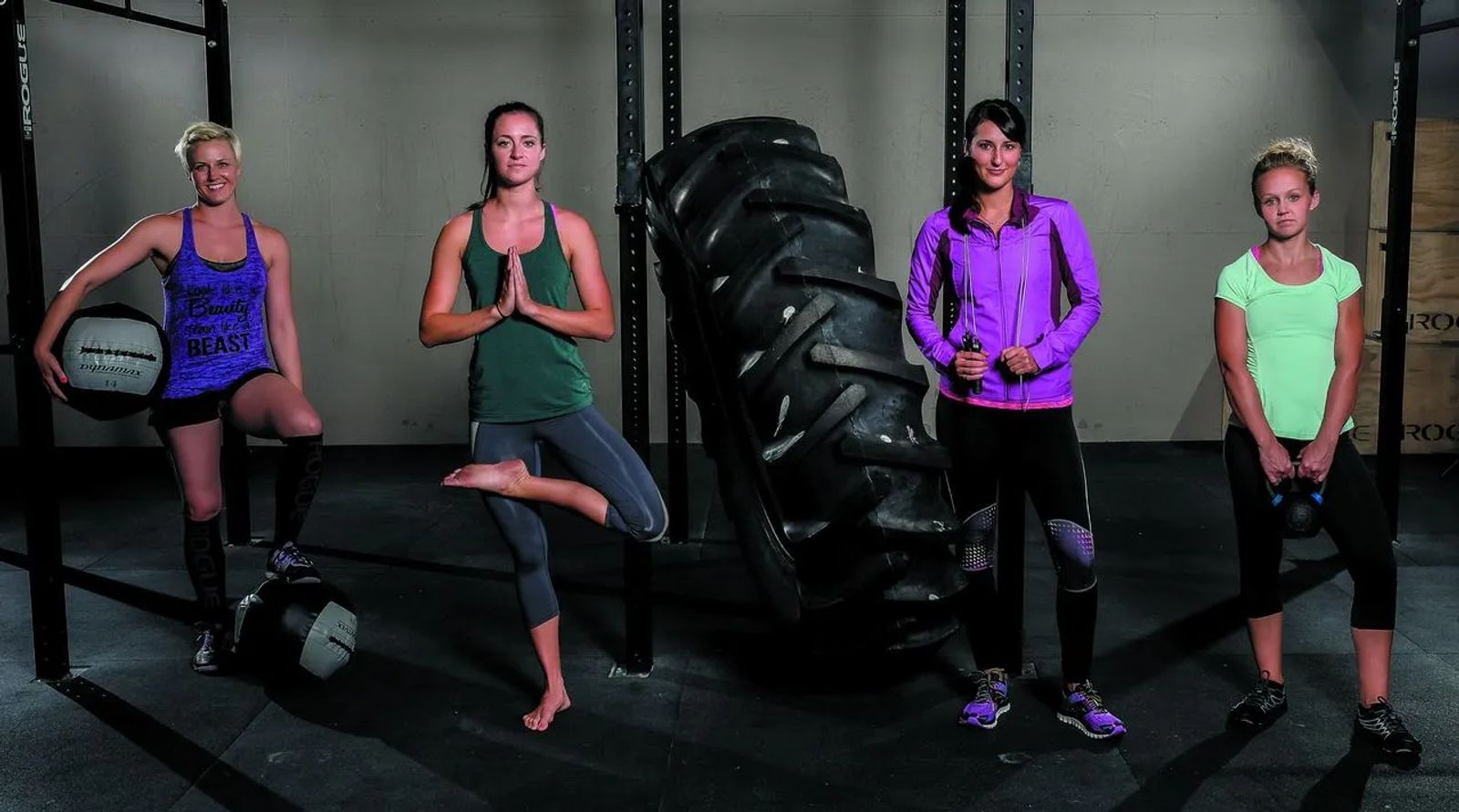 Fit for Fashion!
Where function and style meet
"Strong is the new skinny" has become one of my favorite phrases over the years.  It's a motto I have seen many women of all shapes and sizes embrace. It's not about your weight or size, it's about your strength and the declaration to celebrate fitness. It doesn't matter how sweaty we are going to get when we hit the gym, we still love to express ourselves with the best fitting shoes in the most stylish hues. Whether you hit the road for a mind-cleansing run, or take to the mat to de-stress with yoga, there are fashions that not only help you perform but also show off your style in the fight to be fit.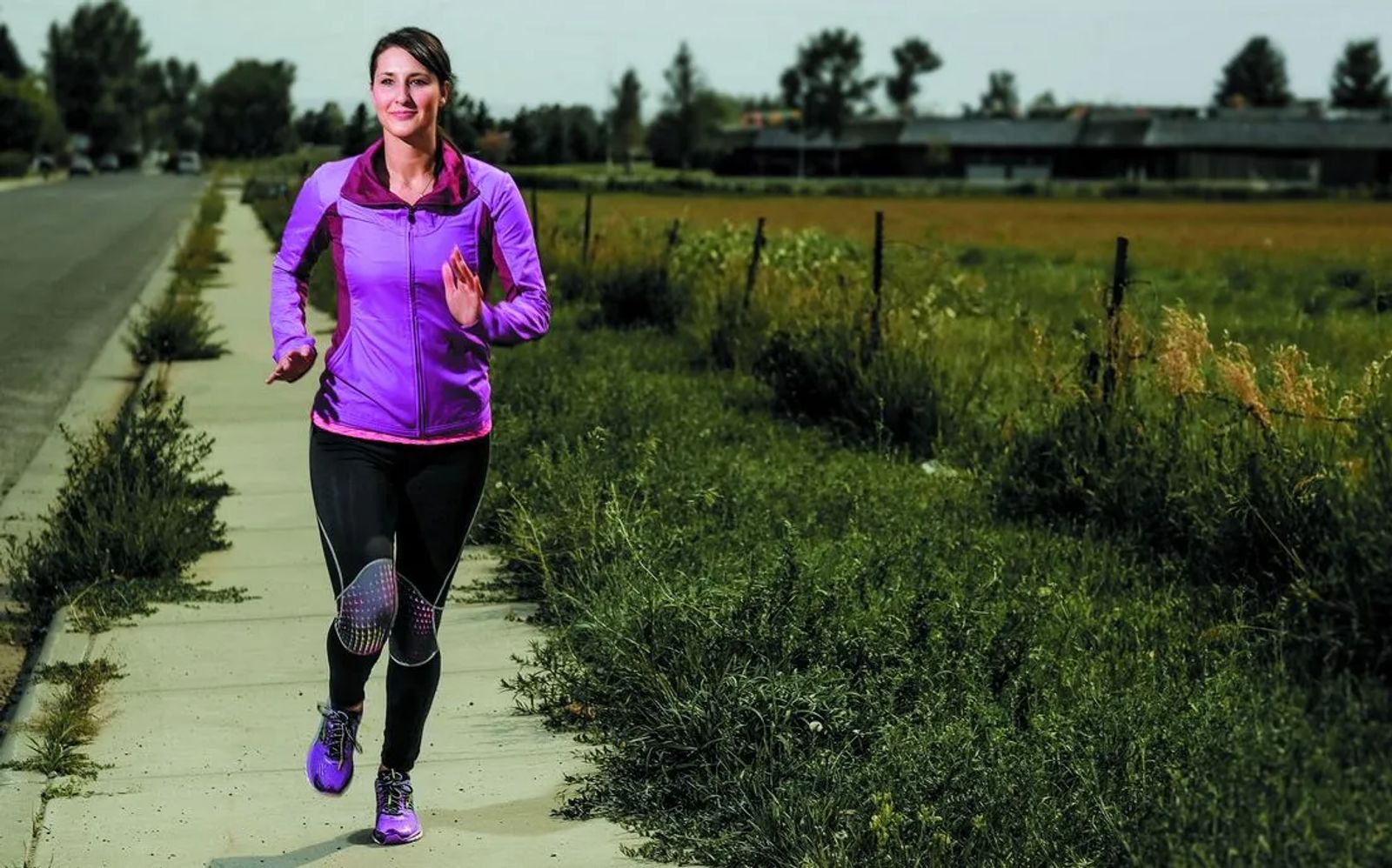 THE ROAD WARRIOR
Leading the pack of function meets fashion, runners must be very aware of safety concerns as they hit the road.  In Montana, weather can vary in a matter of minutes so light layers will shield you from the elements without limiting your training. Cindy Thompson from Time Out Sports says at the top of the "need" list for a runner is the perfect shoe and a lightweight jacket. "You can wear one or two layers underneath," she says just in case you need to take off layers as your body temperature rises. The safety of sunlight is quickly diminishing as winter approaches, so finding a legging with reflective elements is also key for protection.  This pair of Asics leggings in fun designs and exciting colors provides the extra motivation to get moving.
GETTING THE LOOK: Model Emily Hamnes is sporting the Asics Jacket Thermo Windblocker $90.00, Asics Lite Show reflective tights $65.00, and Brooks running shoes Glycerin 12 $160.00. All from Time Out Sports.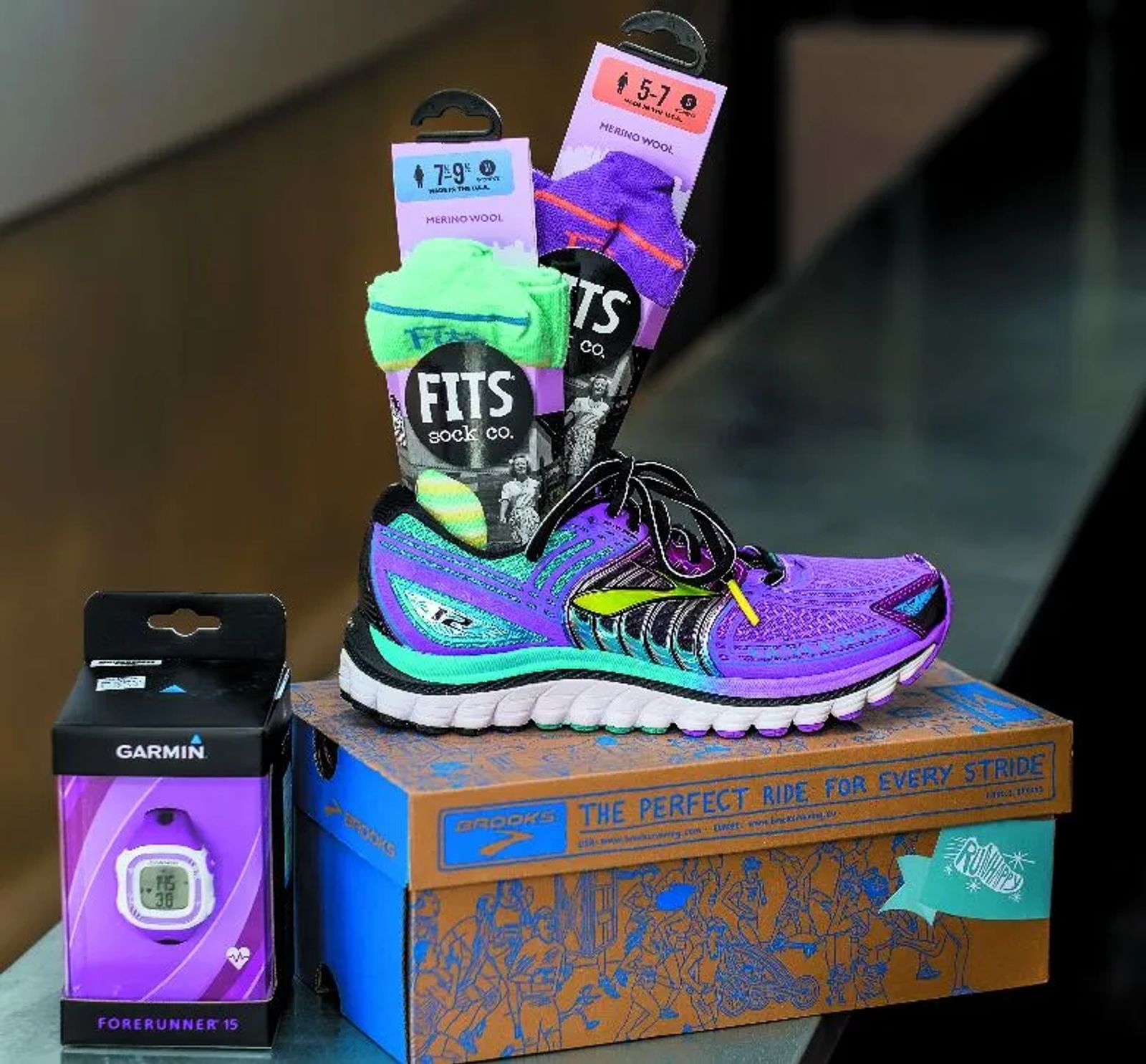 MUST HAVE GEAR LIKE THE PROS
Track your distance and running path like the pros with the Garmin Forerunner 15 $199.99. Give your feet support and comfort with Fits Sock Co. socks ($18.99). Each sock is specially fitted to cradle your heal, arch and toes. The breathable merino wool is perfect for fall's cooler temperatures.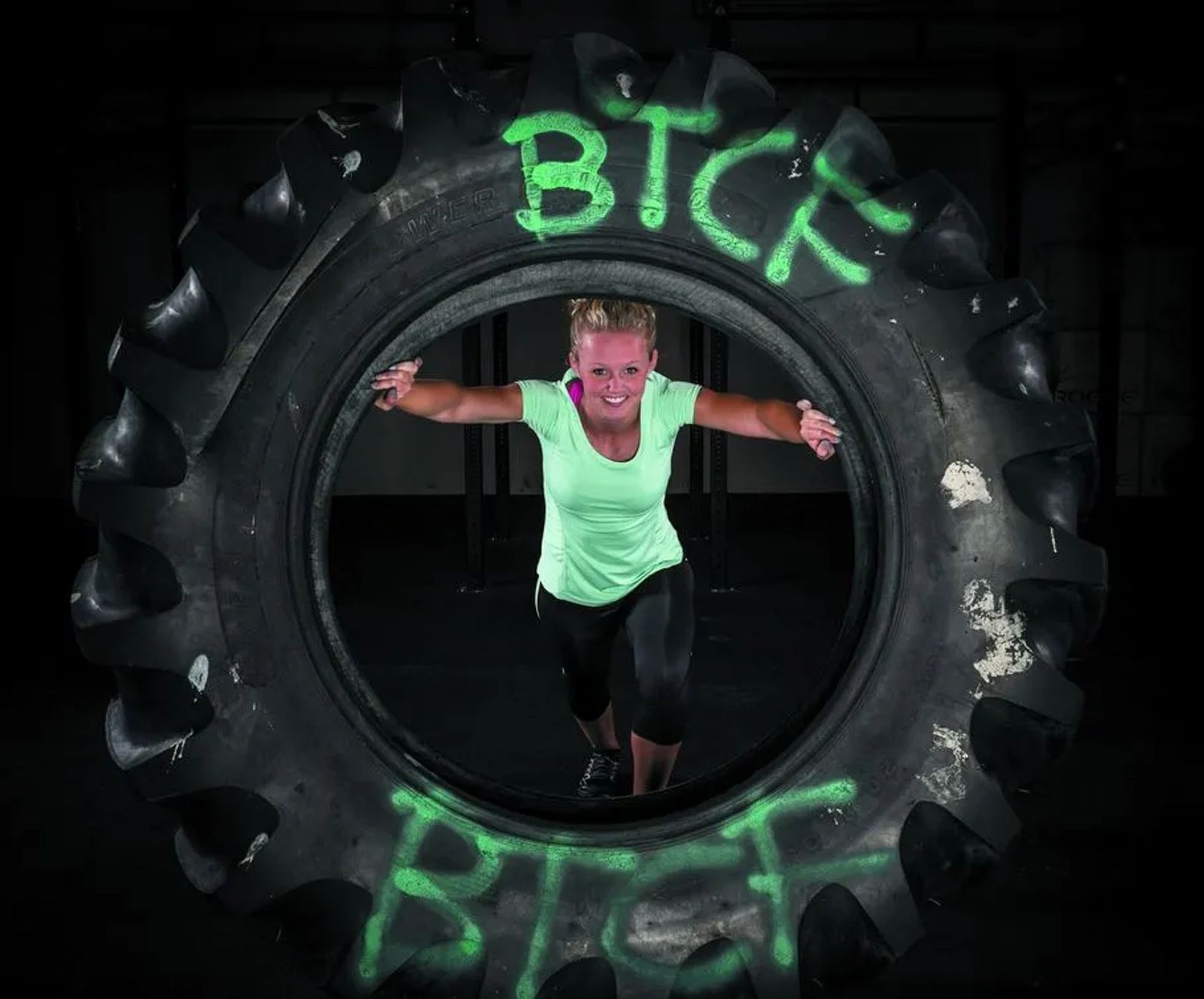 THE BOOTCAMP BABE
Have you ever hit the floor for a little high intensity boot camp? This group fitness can be done anywhere — in your backyard, at the gym or even in a vacant parking lot. It's a program that calls for clothing versatility. Finding fabrics that allow for explosive actions while keeping you protected from the elements takes top priority. The experts say look for breathable and supportive pieces that can be layered. Some boot campers advised me to stay away from adjustable straps as they can move and readjust themselves throughout the training.  Tami Bebee, of Billings Adventure Boot Camp claims that "You need a supportive sports bra and good supportive shoes."    The compression gear I found at Dillard's seemed to fit the bill. As Courtney tossed a tire, she could move freely and felt comfortable at the same time.  You shouldn't have to worry about adjusting your gear during a workout. Compression ensures that you won't think twice about hitting the dirt.
GETTING THE LOOK: Model Courtney Harvey is showing off the Merrell Bare Access Arc shoe $90, Gianni Bini Piper Sports Bra $39, Gianni Bini Harper Crop Pant $45, Gianni Bini Emerge Ruched Tee Mint Green $39. All from Dillard's.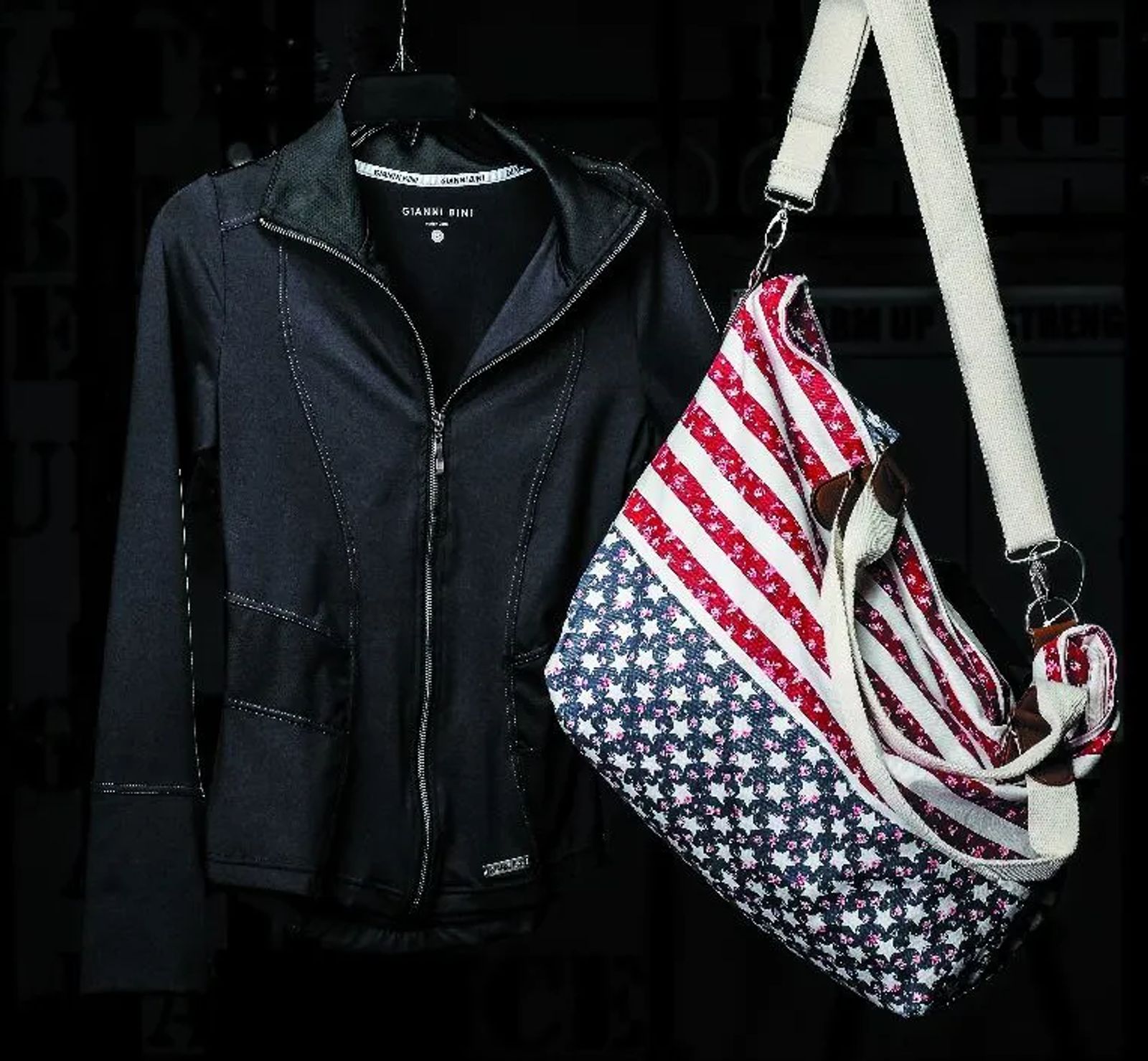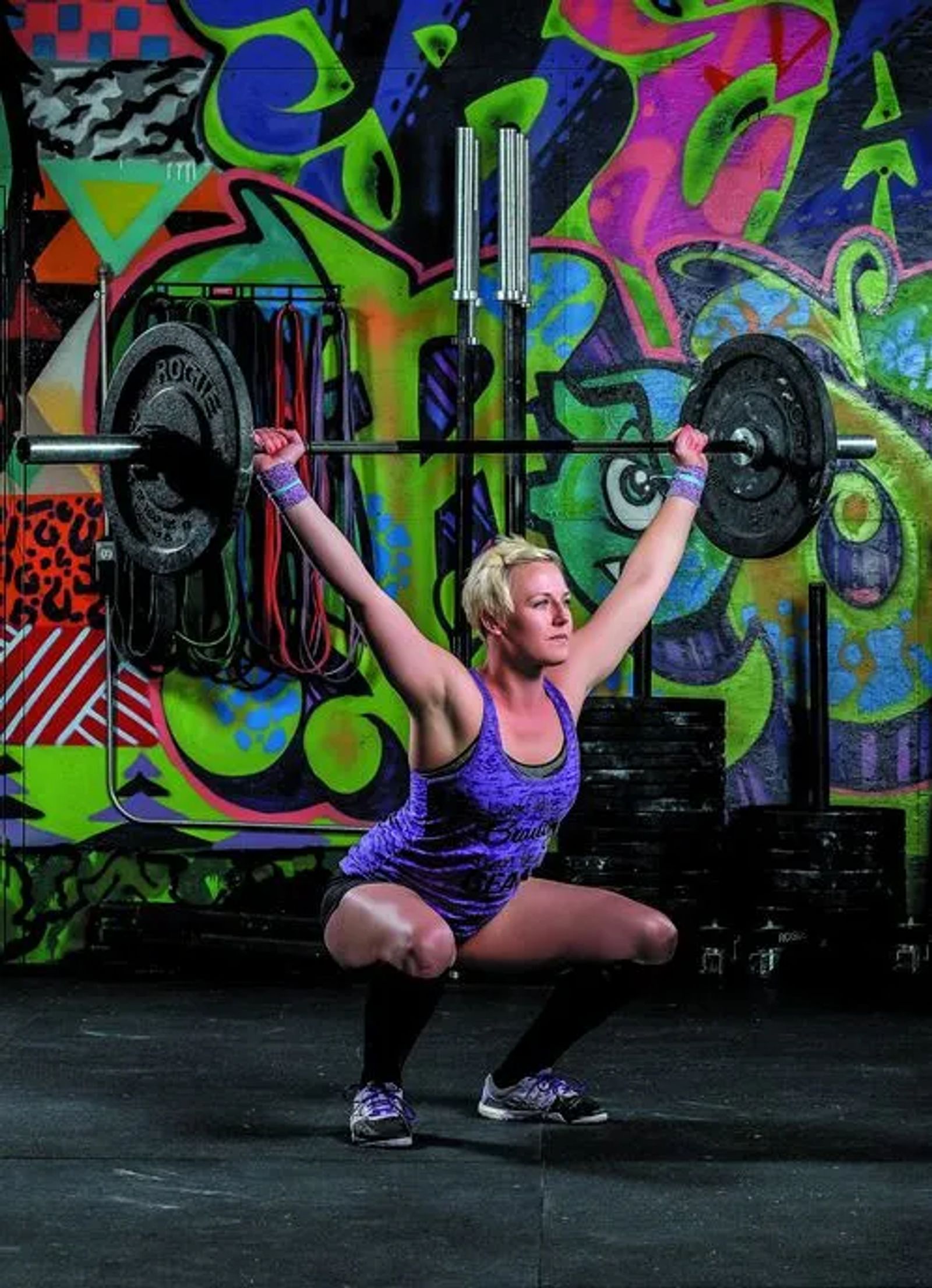 THE CROSSFIT GURU
CrossFit lovers throw around a lot of weight.  The more time you spend moving quickly from one powerful movement to the next, whether it's box jumps or squats, you quickly learn the right gear is important for agility and comfort.  Karissa, like most experienced CrossFitters, is no stranger to the Rogue or Reebok brand that specializes in CrossFit attire.  Though workouts often happen inside modified garage spaces, the intensity of this workout finds most in tanks and shorts at the end of a workout.  Creative t-shirt designs have become part of the CrossFit culture that many have welcomed.  You will often find funny quotes across tanks and tees, socks up to the knee and flashy colored shoes covered in chalk dust.
GETTING THE LOOK:
Model Karissa Strebin shopped the looks at roguefitness.com and is sporting the Reebok Crossfit Nano shoe 2.0 to 4.0 $114.99 to $149.99, Crossfit Recycled Woven Training Shorts $55, and tank tops found at local Crossfit gyms like Yellowstone Crossfit and Beartooth Crossfit starting at $25.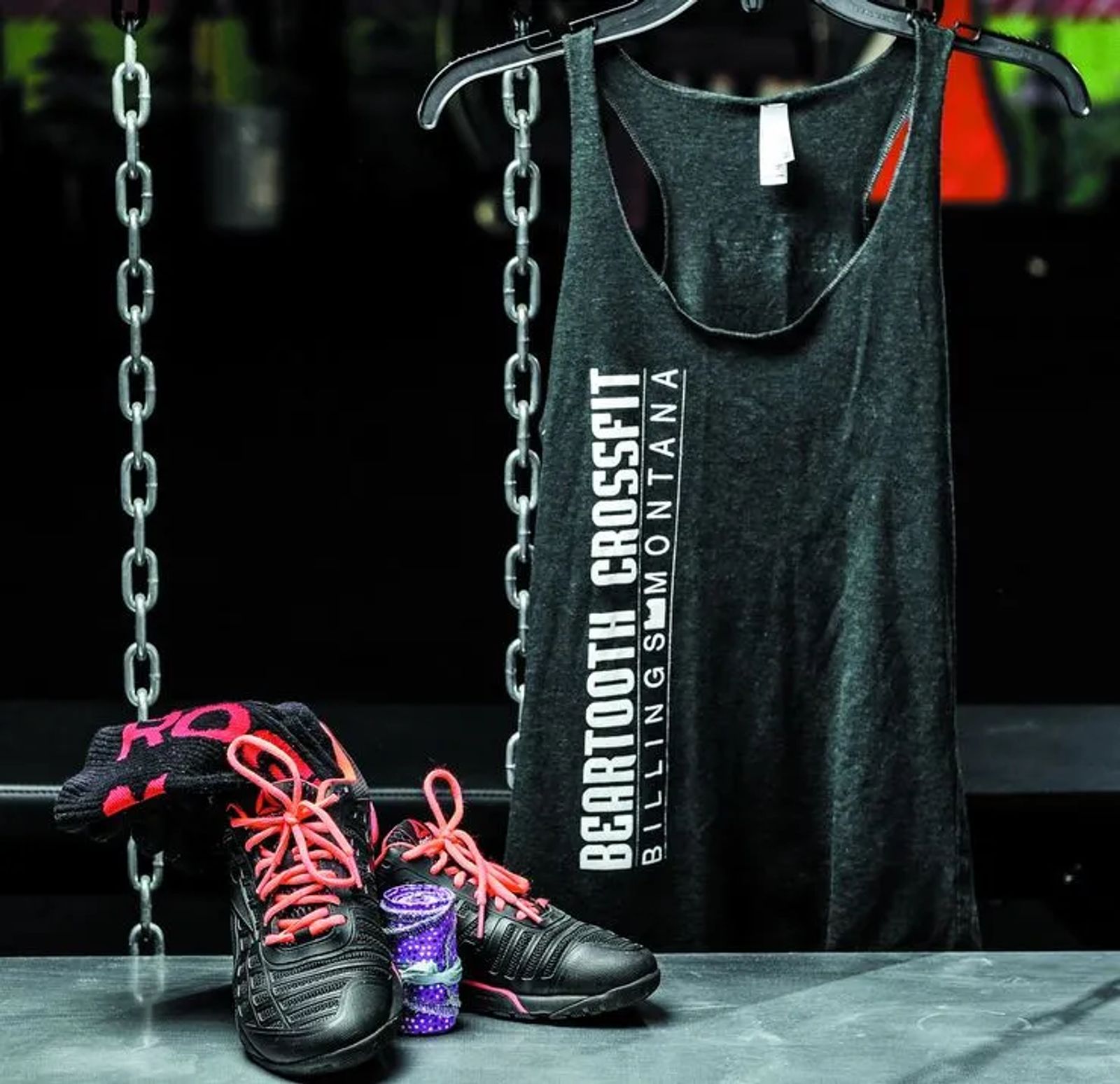 MUST HAVE GEAR LIKE THE PROS
These Rogue Fitness Athletic socks pulled up to your knees  provide a barrier and protection for your shins in box jumps and deadlifts, $12.95.  Wraps afford extra support and greatly reduce pain and pressure in your wrist when lifting weights. We found these handmade wraps in a variety of colors and patterns on Etsy from $17 to $30.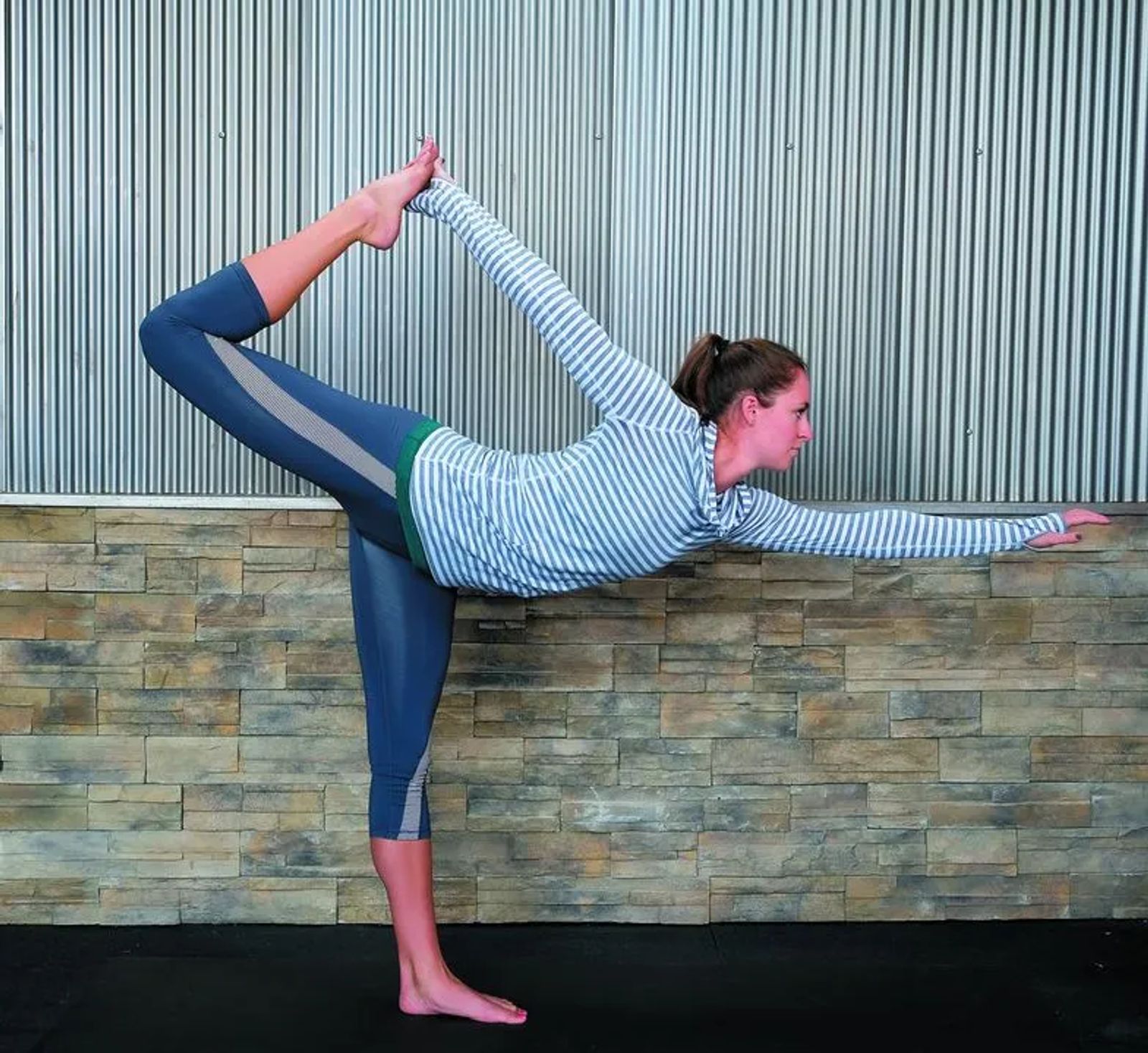 THE YOGA MASTER
Yoga is meant to be relaxing, so don't stress over your outfit before you even get to the studio.   Know that yoga includes a lot of stretching and posing.  The flexible positions beg for form-fitting clothing.  Light compression yoga pants are sure to offer comfort. After all, finding your inner Zen does not include tugging at your wardrobe. Pick items that feel like heaven on your body and will allow for yoga's fluid movements. Wrapping yourself in your favorite fabric like the soft cotton top Katie found at the GAP will be encouragement enough to go back time and time again. We layered Katie in a tank top and a long sleeve shirt to allow her to shed clothing if her body calls for a cool down.
GETTING THE LOOK:
Model Katie Sullivan paired up with the GAP for these sporty pieces. She's wearing pieces from the GapFit line: grey and white stripe long sleeve $44.95, capris $59.95, and Breathe tank in forest green $19.95.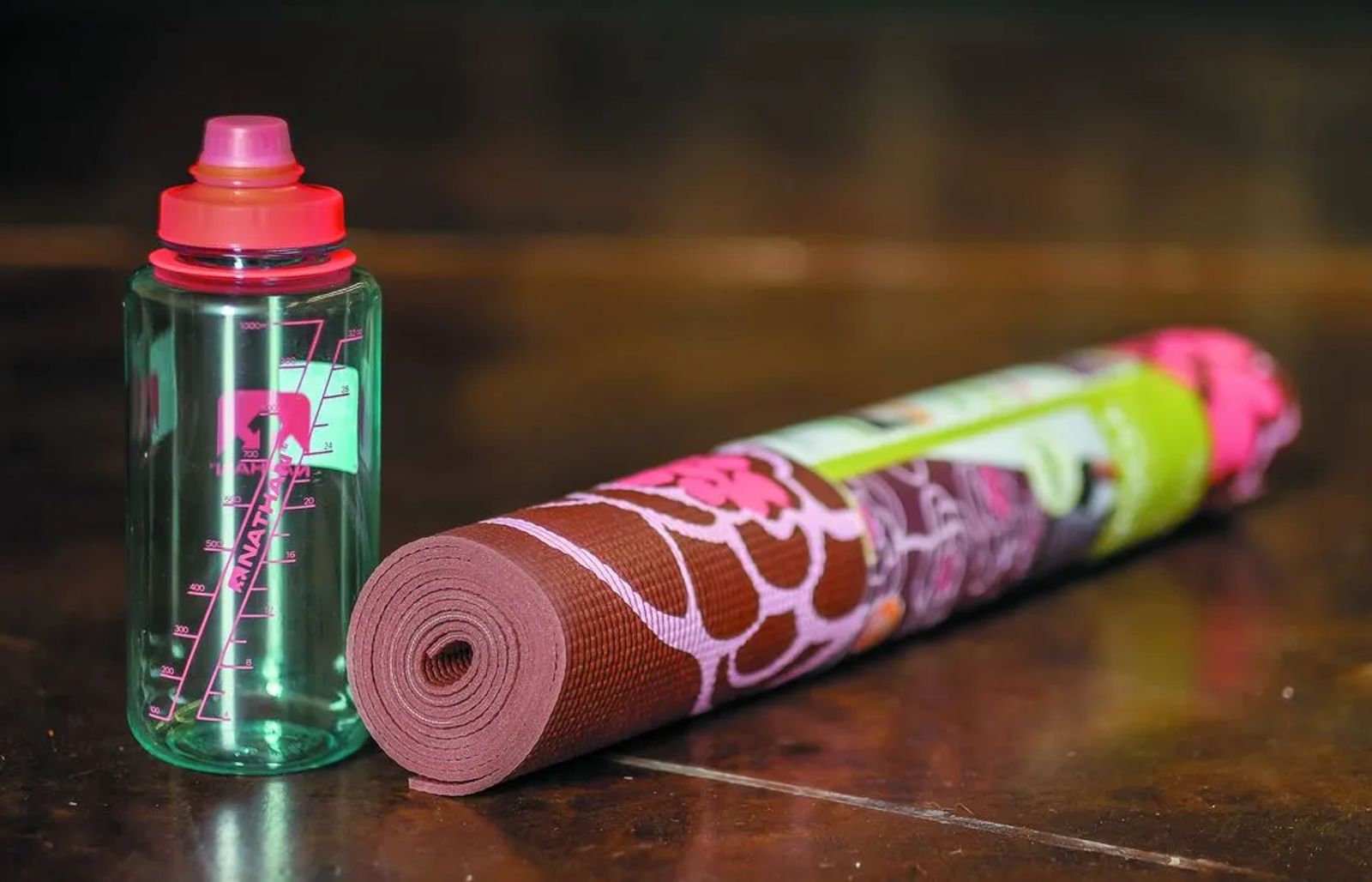 MUST HAVE GEAR LIKE THE PROS
Keep it clean and care for your own equipment when you hit the mat with these bright colored and fun yoga mats by GIAM starting at $9.99. Though most yoga classes don't leave you out of breath and craving water breaks your muscles will still need to be nourished. So, drink up with these Nathan water bottles starting at $7.99.
The Color Connection
Why you might want to reach for red or violet before hitting the gym
It may sound silly, but color researchers say there's something about the colors red and purple that gets our body moving. One British study found that when evenly-matched Olympic athletes competed, those wearing red or purple won significantly more than their opponents in other colors. Bottom line, these two colors boost your energy level by causing your body to pump out more adrenaline. So, if you are struggling for motivation, grab a few tees in these high-energy colors.