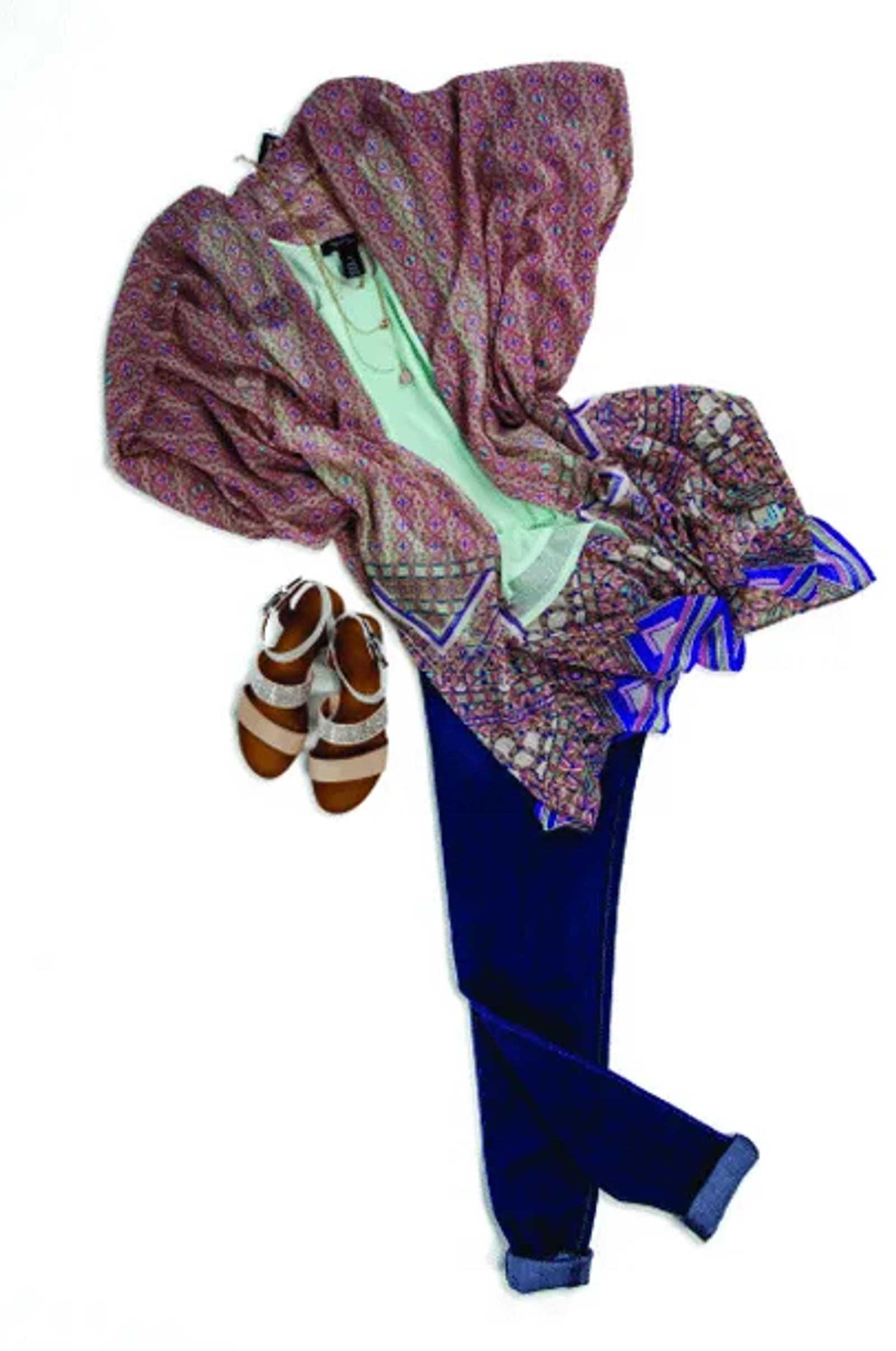 Packing for the Voyage
Mix & match style to get the most in your suitcase
When summer hits and vacation time gets closer, you know you can"t take your closet with you. Yet, you want options when it comes to a fashionable fun-filled getaway. What you wear for an afternoon of sightseeing will, no doubt, look entirely different compared to your style for a beachside dinner date. Fear not jet set divas! We chose eight key pieces that, when mixed and matched, will deliver eleven different looks. It"s a simple color palette with a few neutral essentials. When paired with pops of color and interesting patterns, you have close to a dozen looks with plenty of pizzazz.
CLASSIC & SOPHISTICATED
Marrying neutral items will deliver a classy vibe. This is a perfect base for your vacation wardrobe.  Light and breezy colors will allow you to feel comfortable yet still be chic.  Three core outfits will extend into a plethora of other statement outfits, perfect for gallivanting around your destination.
OPTION 1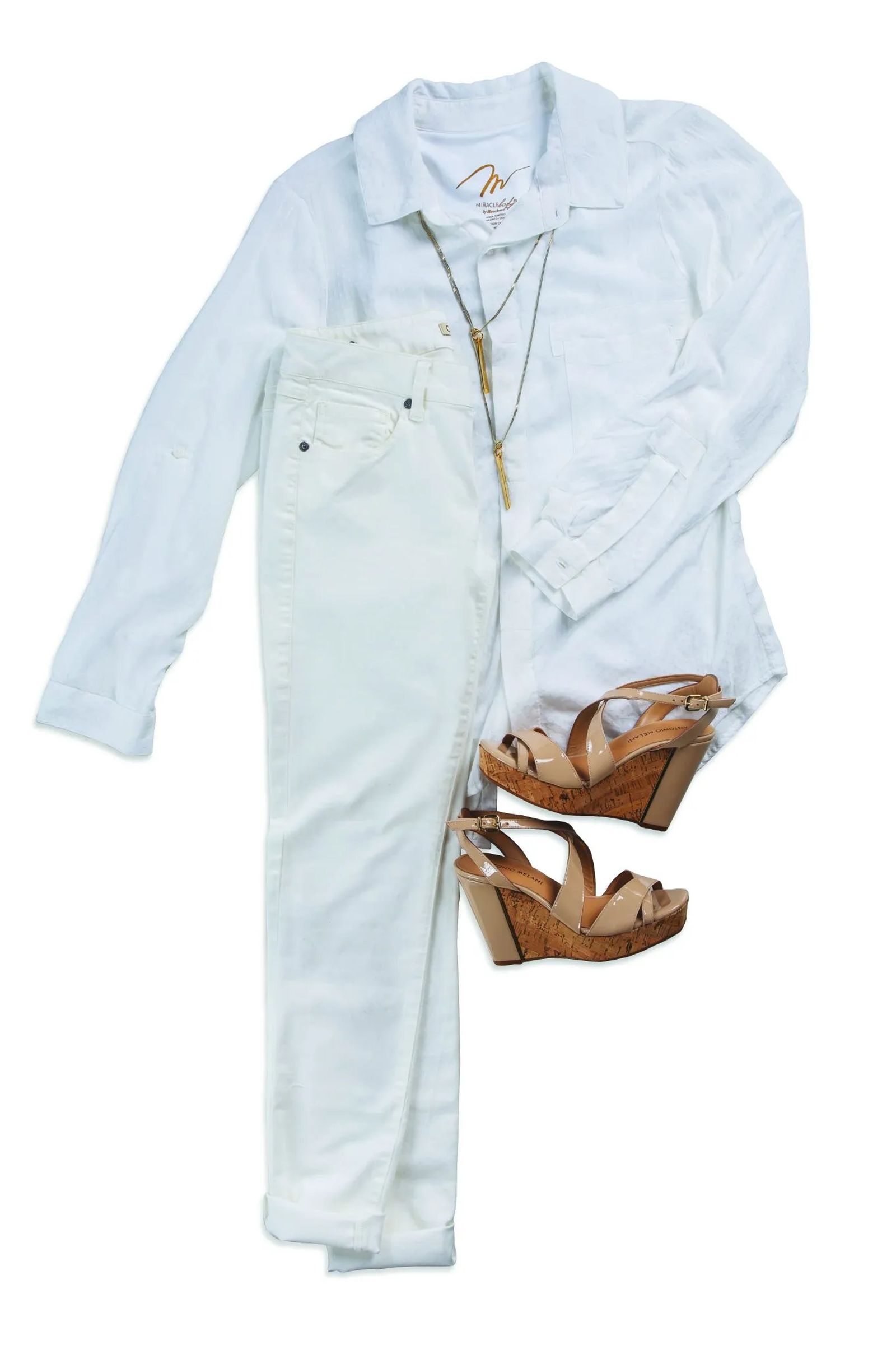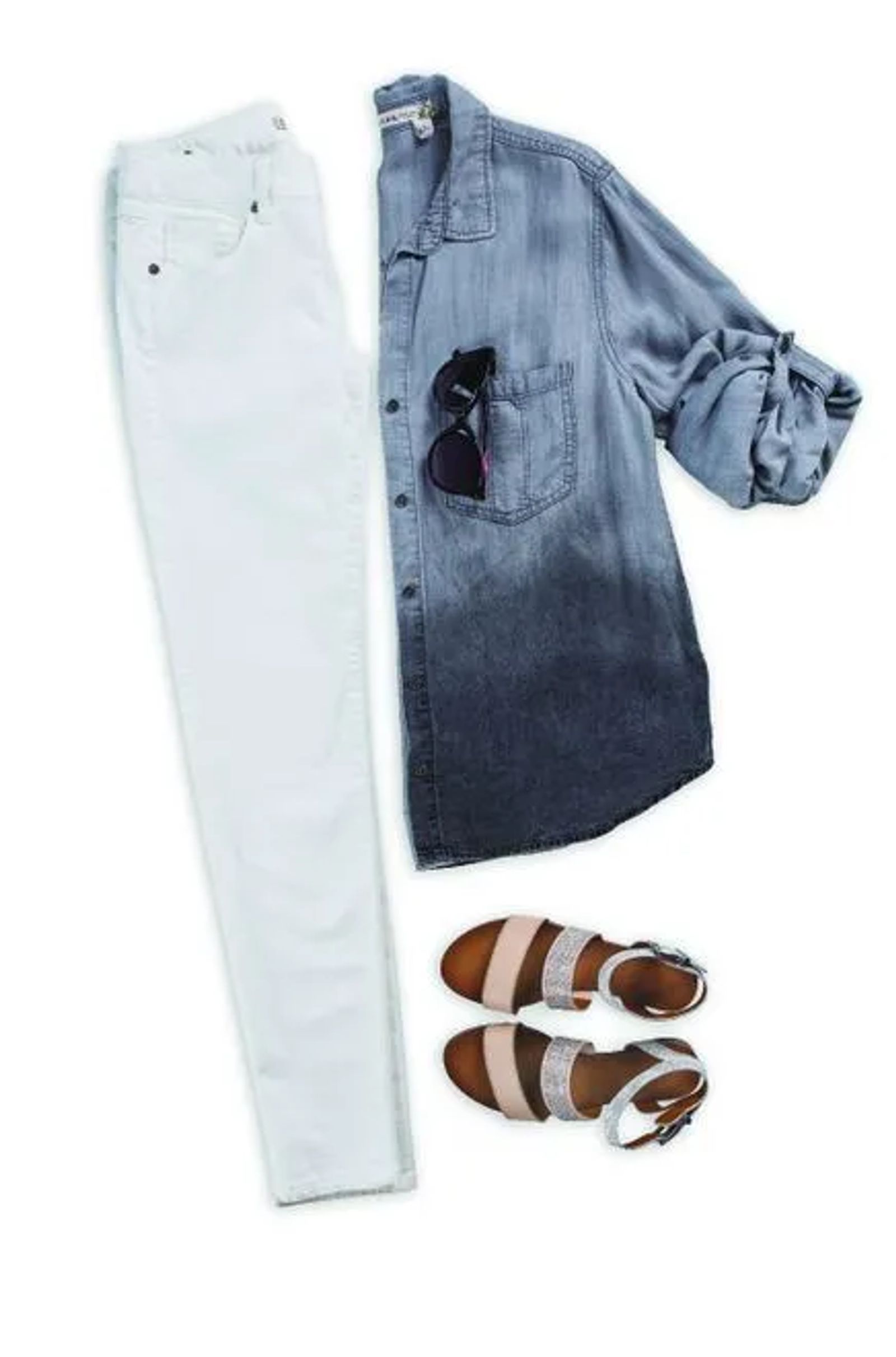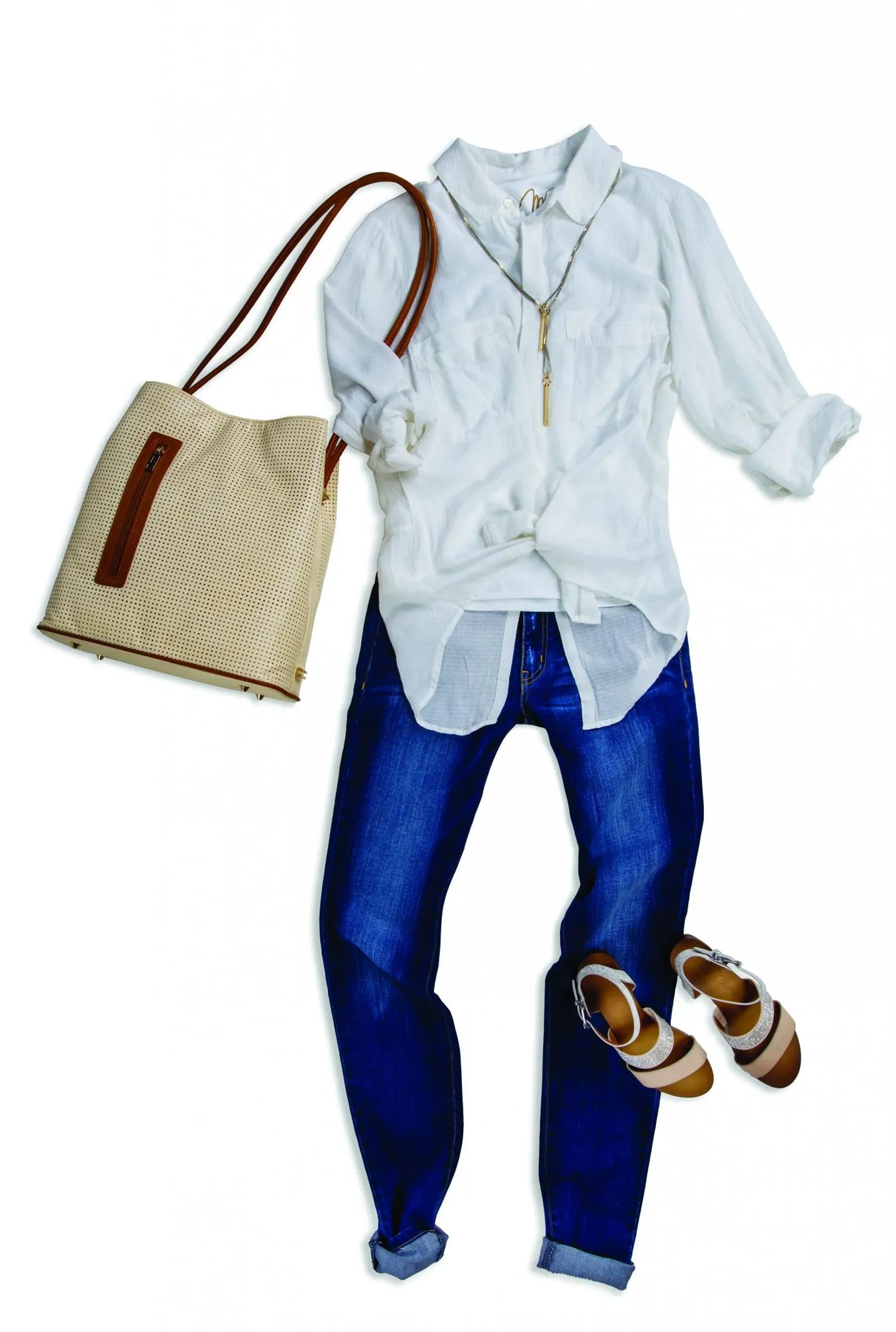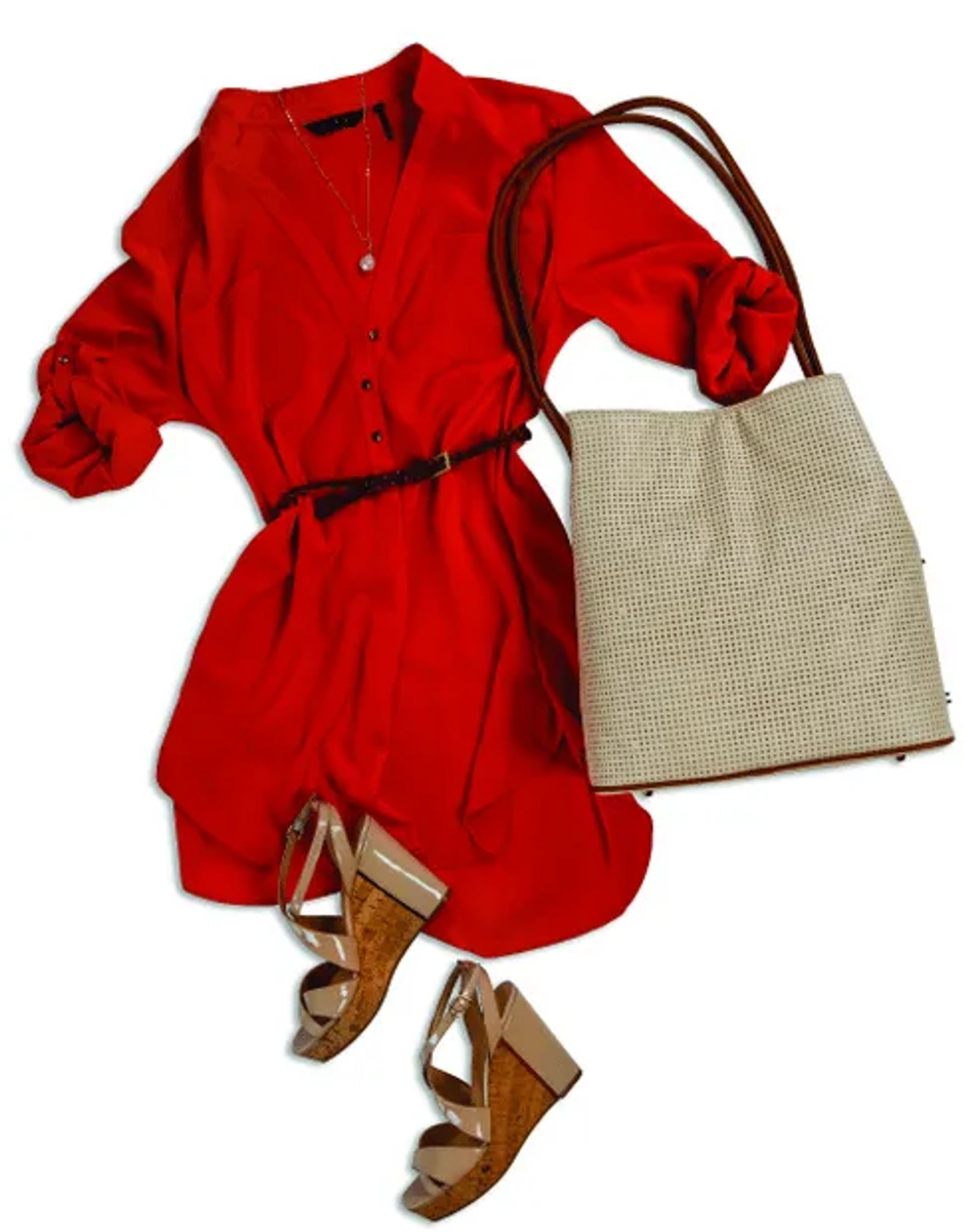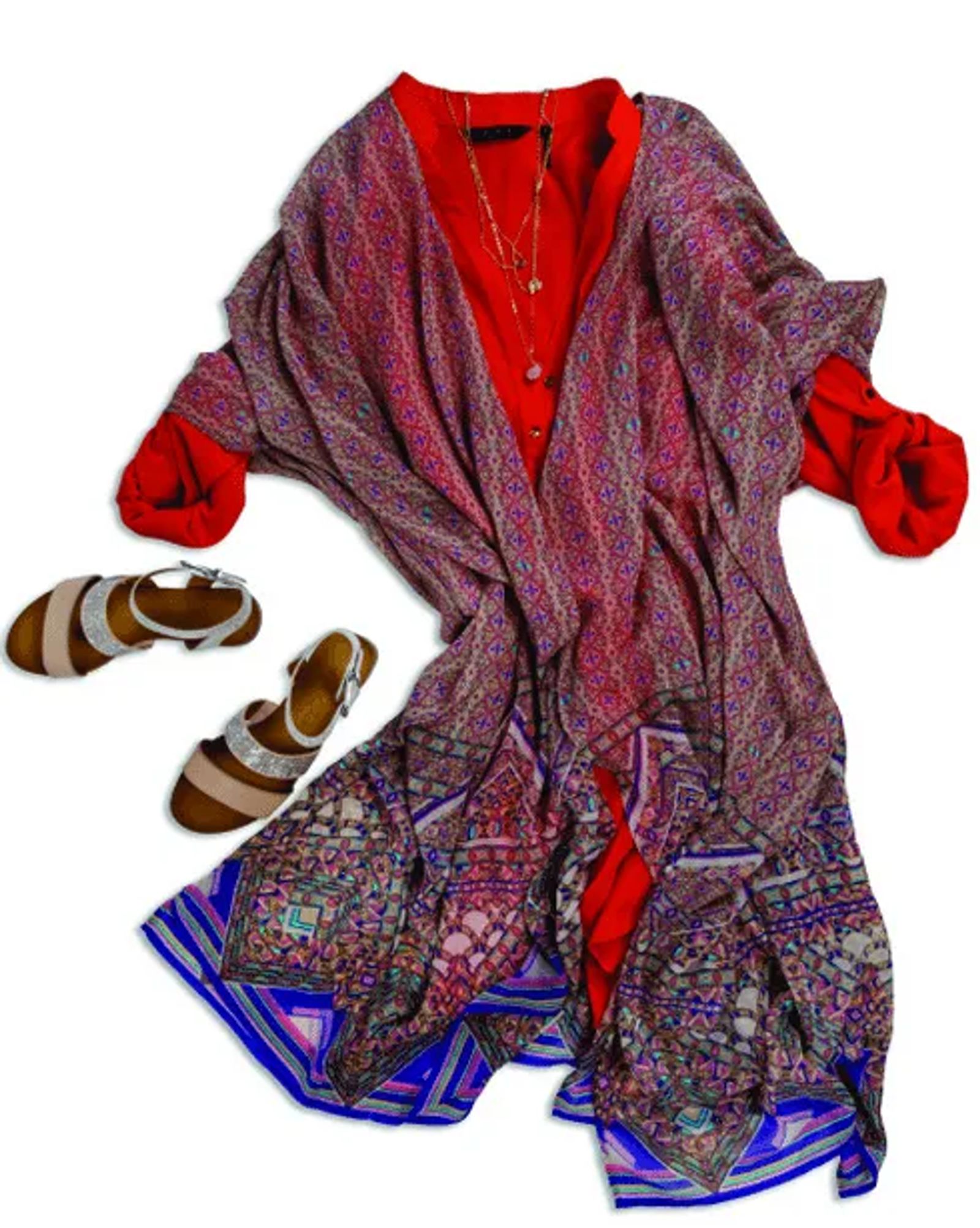 CONVERTIBLE FASHION
When you have flexibility in your style, you"ll find that most times, you end up with outfits that are far more adventurous than imagined.  What about a skirt that doubles as a top? We don't often feel as comfortable in the same weight in material on our bottom half as we do our top half.  But when it is reversible, dark colored and double lined you can't go wrong.  Choose a cut that is A-lined with a waistband that is slightly thicker than the norm. Make sure that when you try it on, the band doesn"t cut across your chest in an unflattering way. After a quick mirror check, you"ve got one piece that can be reversed, flipped and used in a savvy way that your suitcase will love.
OPTION 1
SIMPLE ACCESSORIES
Instead of extra flair, keep your accessorizing to a minimum. Pack two nude sandals — one with height for evening affairs and a modest flat for wandering.  Try online casino mix and match jewelry as well. The illusion of layering necklaces and then using them as separates gives the perfect finishing touch to each get-up.  Keep the jewelry classic and modest so that you can wear it numerous times during the week.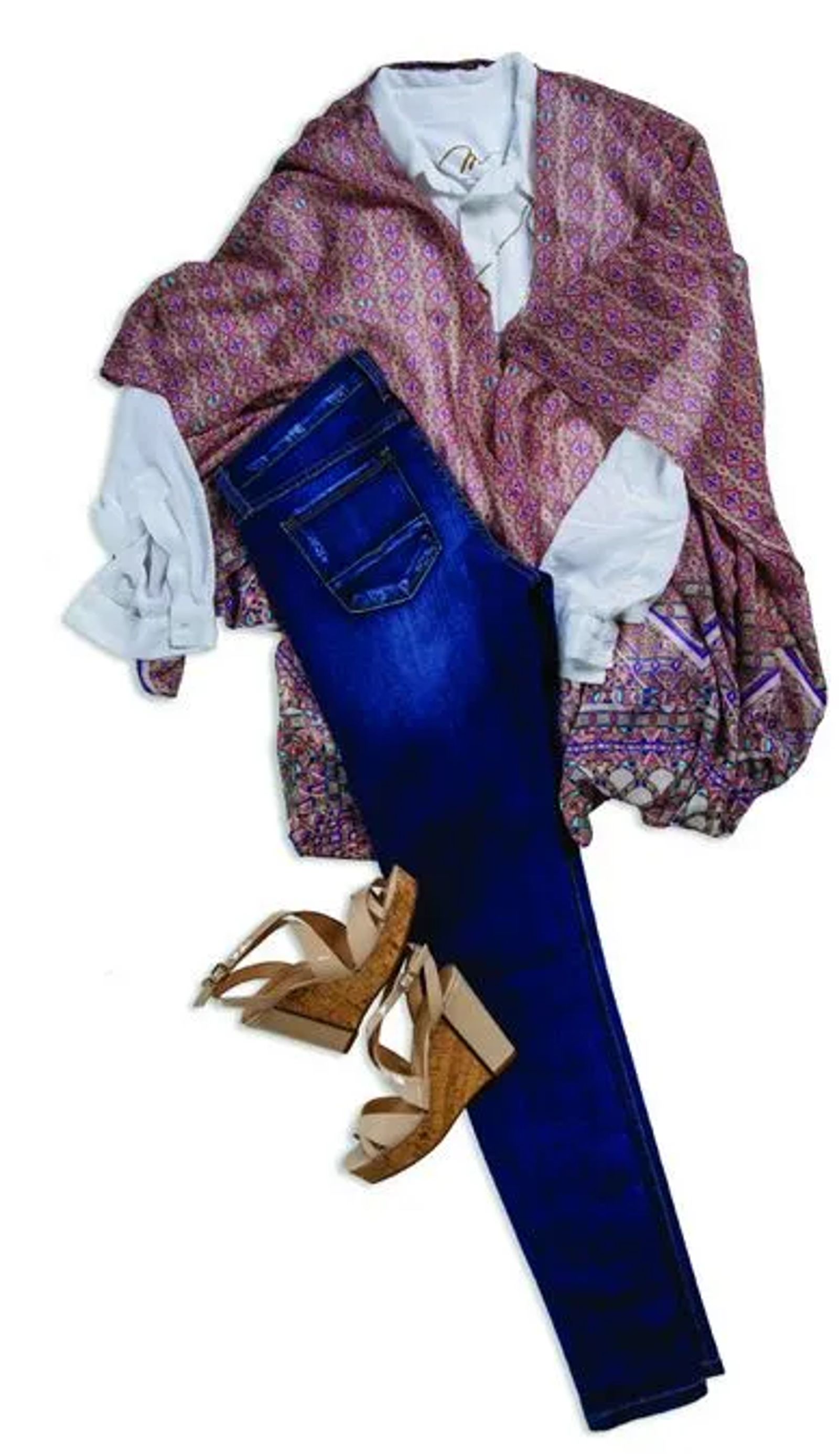 WHAT TO PACK
8 SEPARATES 2 SHOES 5 ACCESSORIES = 11 OUTFITS
Patrons of Peace Mint Kimono from Buckle, $54.95
Chelsea & Violet Grey Denim Shirt from Dillard"s, $88
Flying Monkey High Rise Skinny jeans from Buckle, $62- $69
Arturo Chiang Wendy Sandal from Dillard"s, $69
Antonio Melani Sydniee Slingback Sandal from Dillard's, $89.99
White House Black Market 3 in 1 Convertible Necklace, $50
White House Black Market Mint Divinity Fashion Tank, $38
White House Black Market Sunglasses, $38
Neecee's White Collared Blouse by Miracle Body, $144.99
Neecee"s Double Strand Pendant Necklace, $54.99
Neecee"s Samoe Large Shopper Bag, $154.99
Zoa Tunic Carmine from Bottega, $104
Bottega Lawrence Cognac Belt $32
Reversible Wrap Skirt by CAbi Clothing, $94
White Skinny Jean by CAbi Clothing,  $108
PACKING LIKE A PRO
Living in the weight and space restricted travel environment that we do, packing like a pro has become a necessity. We"ve compiled some "traveler hacks" to help out in any type of getaway.
Since your man will most likely pack lighter than you, why not steal a little of his space so that you can bring home that bottle of fine wine to sip and savor those vacation memories? You can use your man"s kicks to serve as a temporary home. Shove the bottom of the wine bottle into one of his runners and then take the remaining shoe and shove it over the neck of the bottle, turning the shoe for the optimal fit.  This will protect the glass from breaking during any rough baggage handling.
The dirtiest thing in your closest is kept on the floor but when you go to pack, your shoes are piled on top of, or next to your favorite blouse or white denim.  The odds of your clothes getting dirty before you arrive are even greater when tumbling around your suitcase with the soles of your shoes.  Shower caps are the perfect protector.  With the soles down, wrap a shower cap around the bottom.  For an extra space saver stuff your intimates into your shoes.
Airplane pressure wreaks havoc on bottles of lotion and hair product.  To prevent a wasted explosion of liquids, reseal your bottles with an at-home staple. Place a little cling wrap over the opening of the bottle and twist the cap over top for an airtight closure.