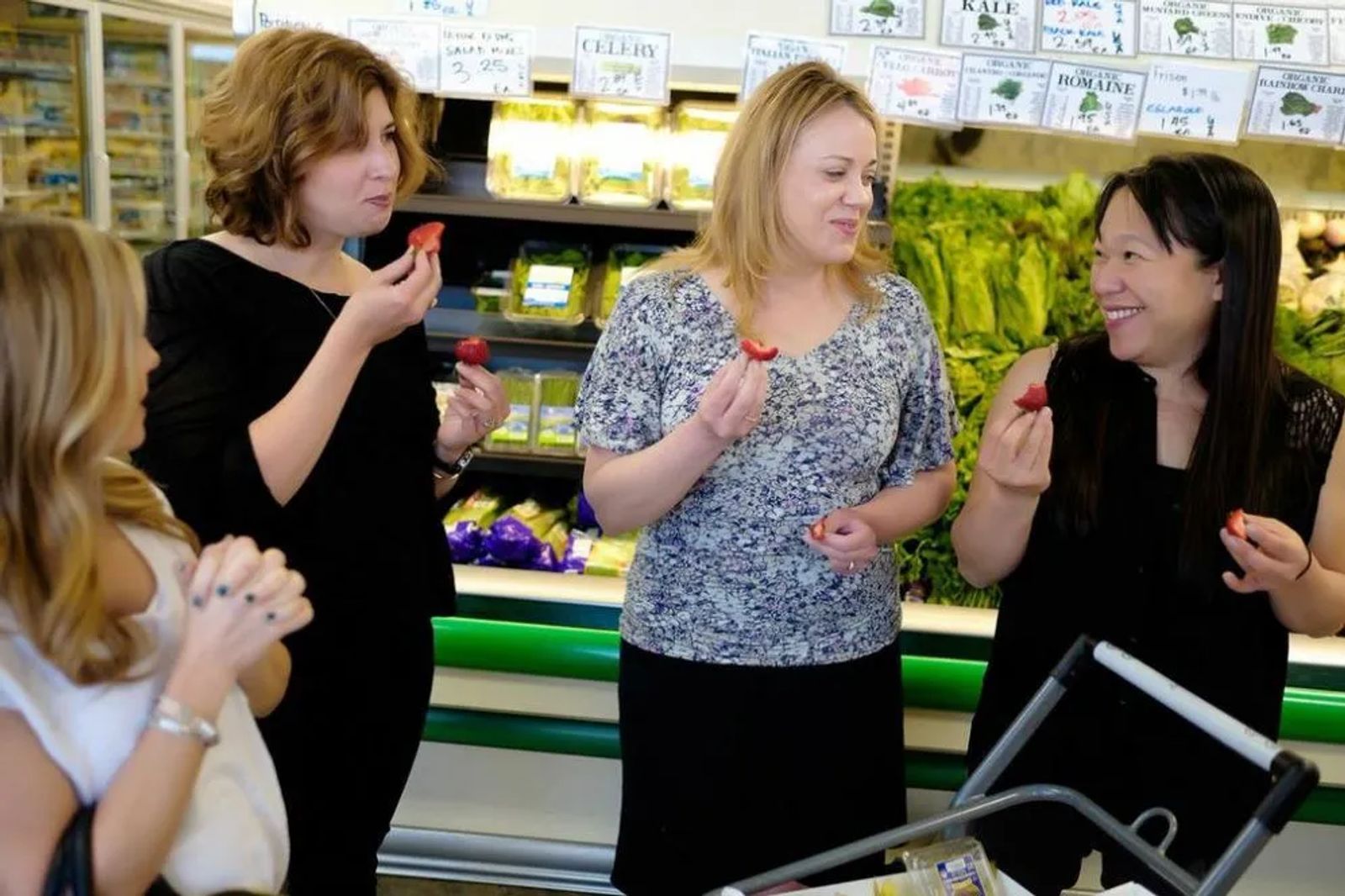 Quick, Healthy & Kid Friendly Snacks!
Tasting Team hits the market, not the drive thru
In a matter of weeks, moms from coast to coast will have to fall in love with their date books again. They"ll acclimate themselves to those super scheduled weeks full of school happenings and afterschool activities. With time as a scarce commodity, eating and cooking well will become every mother"s challenge.
Instead of buckling up the kids and hitting the closest fast food wonder, why settle? I went out with my "Tastings" team made up of four very busy mothers: Carmelita Dominguez, Amanda Reasnor, Katie Hatzell and Darci Hertz in search of nourishing takeout options here in Billings. We visited Lucky's Market, Mary's Health Foods, and Good Earth Market for food to eat on the run or, better yet, to take home. With children ranging in age from toddler to young adolescent, these women live on the go.
Carmelita Dominguez, mother to Josie, age 2 and Quinn, 6, works as office manager at her husband's business, Montana Allergy and Asthma Specialists. For Dominguez, if she can be prepared with food already cooked or the necessary groceries in her refrigerator and pantry, then meal planning becomes easier.  "If I don't get prepared, then it does not happen," she admits.  At Lucky's Market, Anne Costilla, Marketing and Events Coordinator says, "You just need to be inspired" and that"s exactly why the market started a series of meal planning classes just for moms. Also above the salad bar and by the dried goods, printed recipes provide further inspiration.
Darci Hertz, who owns her own CPA business and is also mother to 8-year-old Keatin, admitted to not knowing that Billings has as many healthy options as it does. In agreement with Dominguez, she says, "The challenge in getting food on the table is that preplanning takes time." Katie Hatzell, a fashion consultant for CAbi and mother to Tyler, age 6 and Phoebe, 4, laments that cooking with fresh fruits and vegetables requires too much preparation time.
Children are more comfortable with familiar foods. Amanda Reasnor, a Wildtree representative and mother to Nora, 2, and Aiden, 6, believes that hummus, an item she didn"t eat as a child, is one of her son's favorites because "it was the only thing he ate growing up." For Dominguez, her Asian background brought noodles to her family's table, which her children have grown to love. However, palates evolve and though some of the Tasting Team's kids may have enjoyed vegetables earlier in their lives, their preferences have changed. Then with the addition of a spice or herb, their child may stop eating their beloved vegetable.
Each market we visited provided a good selection of healthy convenience items and yet, the facility was small enough to negotiate easily. There was ample parking out front with a short walk into the store. Before arriving, I requested each establishment to put together a sample of healthy options, offerings that can be eaten on the run or taken home and most importantly, ones that a child would find delicious.
Lucky's Market, our first stop, prepared a platter with 10 options. Then, the moms were welcomed to sample all items in the deli case. Store Manager, Rebecca Coley at Mary's Health Foods put a box together of fresh fruits – organic and nonorganic. Hands down, the consensus by the Tastings Team was the organic fruit tasted better. At the Good Earth Market downtown, Pam Kemmick, Deli Manager assembled the mothers' favorite samplings of the night. Then, from the Deli, the Tofu Parmesan was the all around Tasting Team winner.
The team discovered healthy food options they were not aware of in Billings. The deli/takeout selections at the Good Earth, Mary's Sunny Day Cafe, and Lucky's Market offered nutritious and delicious alternatives for the whole family.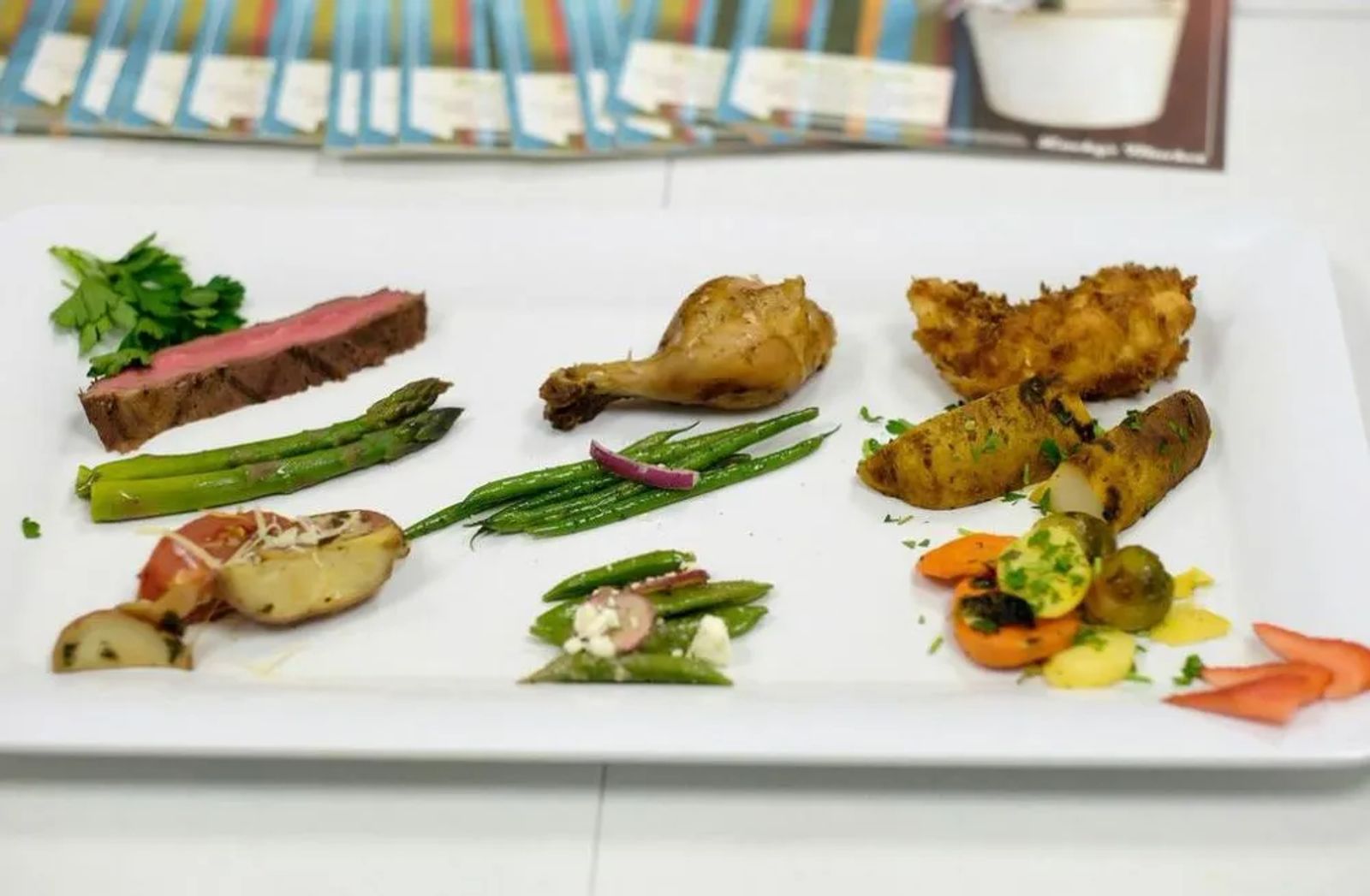 Lucky's Market
Lucky's Market showcases a deli case filled with variety of fresh platters of colorful foods from whole grain and leafy salads, pastas to roasted meats. Nearby is a salad and soup bar, a pizza kiosk and an in-house-made sushi case with custom sandwiches made to order. Lucky's Market, they say, is where "dozens of inspired, delectable and refreshing options for your ultimate nosh-a-little, pick-your-food, weigh-your-options, be-your-best meal planning needs."
Tastings Sample: Grilled Flank Steak, Apulian Roasted Potatoes, Lemon Tarragon Asparagus, Rotisserie Chicken, Dill Green Beans, Snap Pea and Feta Salad, Coconut Chicken Tenders, Lemon Herb, Potato Wedges, Harvest Root Vegetables and Ciabatta Bread.
"My son is a huge mobile casino meat eater. The coconut chicken tastes like candy." ~Katie Hatzell
"The coconut chicken may not be the healthiest but I want my kids to eat. If they at least get protein in, I am happy." ~Carmelita Dominguez
"The asparagus is amazing. The seasoning is good – the lemon and tarragon. It is really nice and fresh." ~ Amanda Reasnor
MARY"S HEALTH FOOD
Mary's Health Food mission statement is: We provide knowledgeable & friendly staff, and the best products, to help you achieve your healthy living goals.
Tastings Sample: Organic and Nonorganic Fruits – Banana, Strawberries, Blueberries and Apple
 "The nonorganic berries are more watered-down, more flat tasting. The organic ones are sweeter and more flavorful." ~Darcy Hertz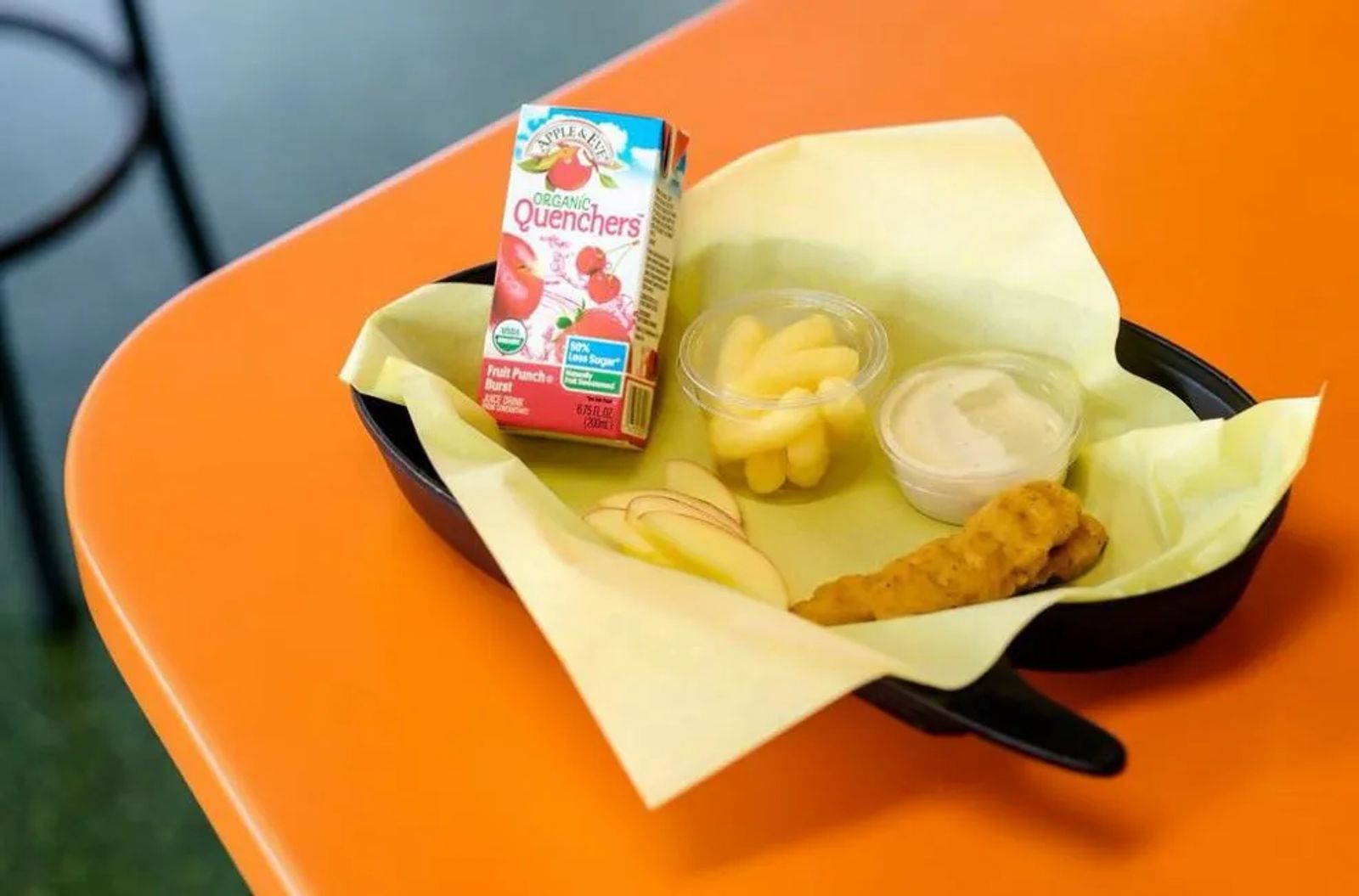 MARY"S SUNNY DAY CAFE
"Your Healthy Living", emphasizing "Natural Organic Wholesome Foods" is the menu's theme. Exploring the cafe on my own, this sun-colored painted space caters to the vegan to the carnivore. Orders can be made on an iPad or with a human, while lemonade and water can be dispensed out of a glass jug. For the kids, small white/black boards with Crayolas await their creations after they order from the Children's Menu.
Tastings Sample: Chicken Strips (Chicken Breast, Cheese Puffs, Apple Slices, Juice Box, Ranch Dressing) and Crazy Monkey (Peanut Butter, Bananas, Almond Milk and Honey)
"The smoothie is filled with flavor without it being overly sweet. The Panini pressed chicken strips have a great, thick, crispy crust. Served with cheese puffs, apples slices and juice, this is a fun and delicious option for kids." ~Stella Fong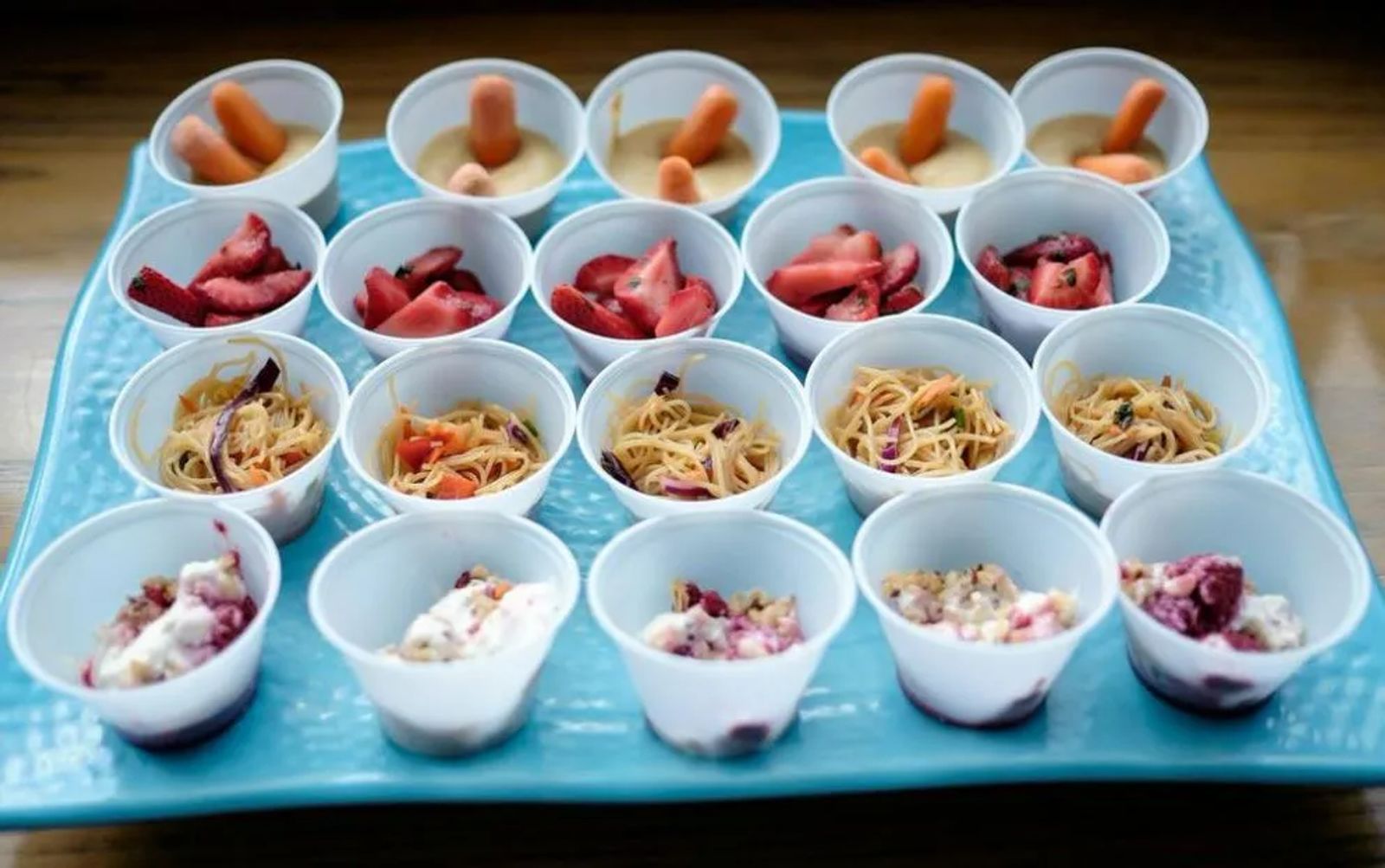 THE GOOD EARTH MARKET
From the parking lot, there is a door that leads straight to the deli where a variety of offerings are presented on large platters. Fresh juices and sandwiches can also be ordered. After paying, you can go straight back to the car or linger at the bright and colorful seating area or picnic bench outside.
Tastings Sample: Breakfast Parfait (Greek Yogurt, Hemp Seed Granola, Raspberries), Asian Noodle Salad (Rice Noodles, Vegetables, Tamari), Spring Strawberry Salad (Strawberries, Mint) and Classic Hummus and Baby Carrots
 "These (all four samples) are the perfect kid things. Everything here my family will eat. " ~Carmelita Dominguez
"The kids just love yogurt and the granola is like cake with fruit blended in." (About the Breakfast Parfait.) ~Amanda Reasnor
 Tastings All Around Favorite: Tofu Parmesan
Pack up the kids and get dinner on the go!
Where to find these healthy options
Good Earth Market
3024 2nd Ave N in Billings
goodearthmarket.coop
Lucky's Market
1603 Grand Ave #135 in Billings
www.luckysmarket.com
Mary's Health Foods & Sunny Day Cafe
2564 King Ave W in Billings
www.maryshealthfood.com
https://www.facebook.com/sunnydaycafe