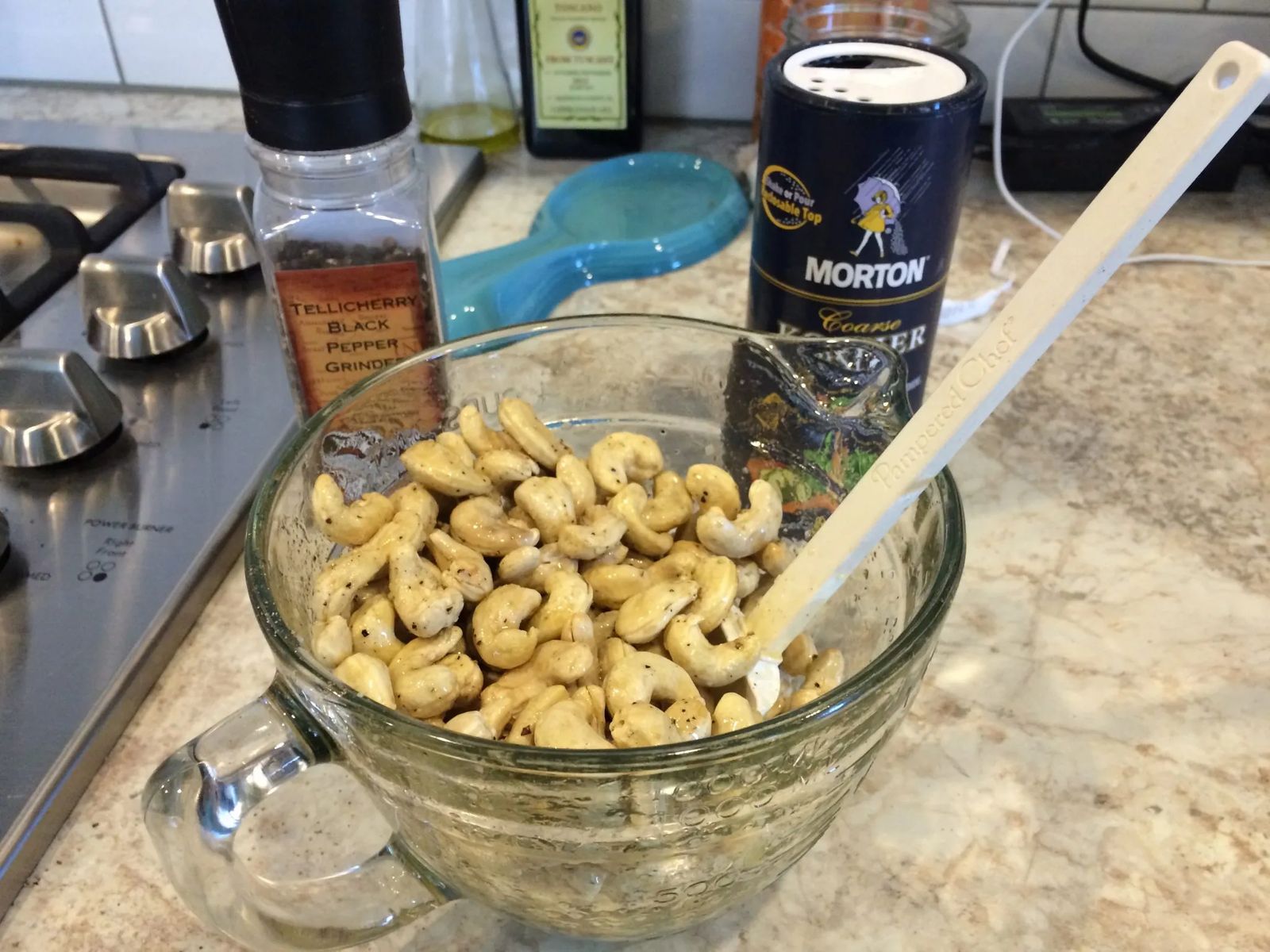 Recreating A Favorite
On a recent girl"s weekend in Scottsdale (Happy Mother"s Day to me!), I found some peppered cashews in the grocery store"s bulk bin. Being on a pepper kick, I decided to try them. They were sooooo delicious! Back in Billings a week later when I am out grocery shopping, there are no peppered cashews to be found. Imagine my disappointment. This left me two choices: go back to Scottsdale (Yay! this was my choice, but my hubby didn"t agree.) or make my own.
I researched a few recipes online and decided to pick and choose from several to make my own version. Armed with raw cashews (very important that they are not previously roasted and salted) a little olive oil and black pepper I started my experiment.
My first mistake was making an entire batch right out of the gate. Cashews are not cheap, so I was banking on my first attempt working like I wanted. Four cups of cashews, a generous drizzle of olive oil, black pepper and a bit of salt. Most of the recipes I looked at recommended roasting at 375 degrees for 20 minutes.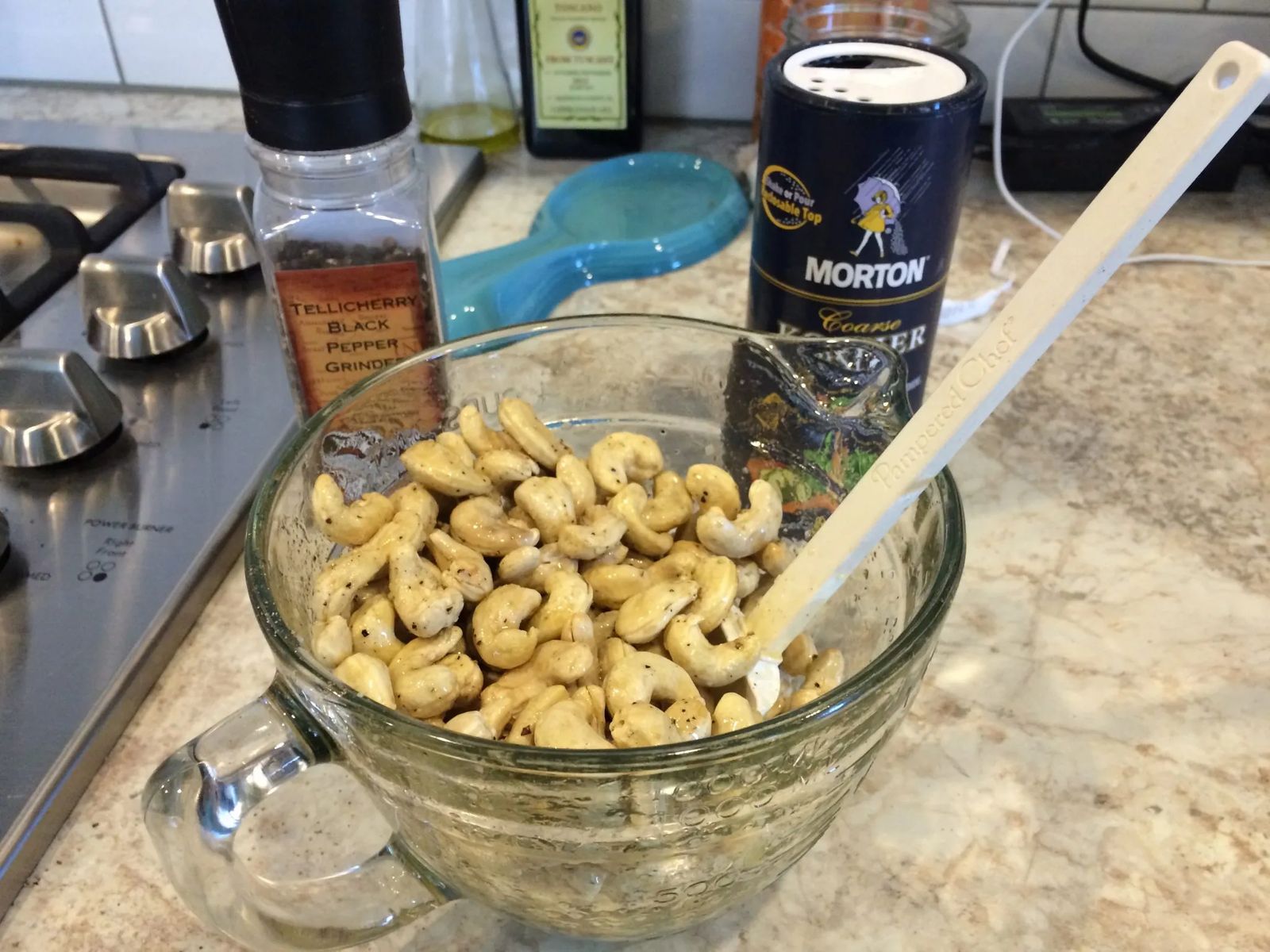 Onto the baking sheet they went ... see how much pepper I put casino online on them. I thought this would be just right! By the way, do you use these baking sheets? I LOVE them. Jeremy got me several new ones for Christmas last year!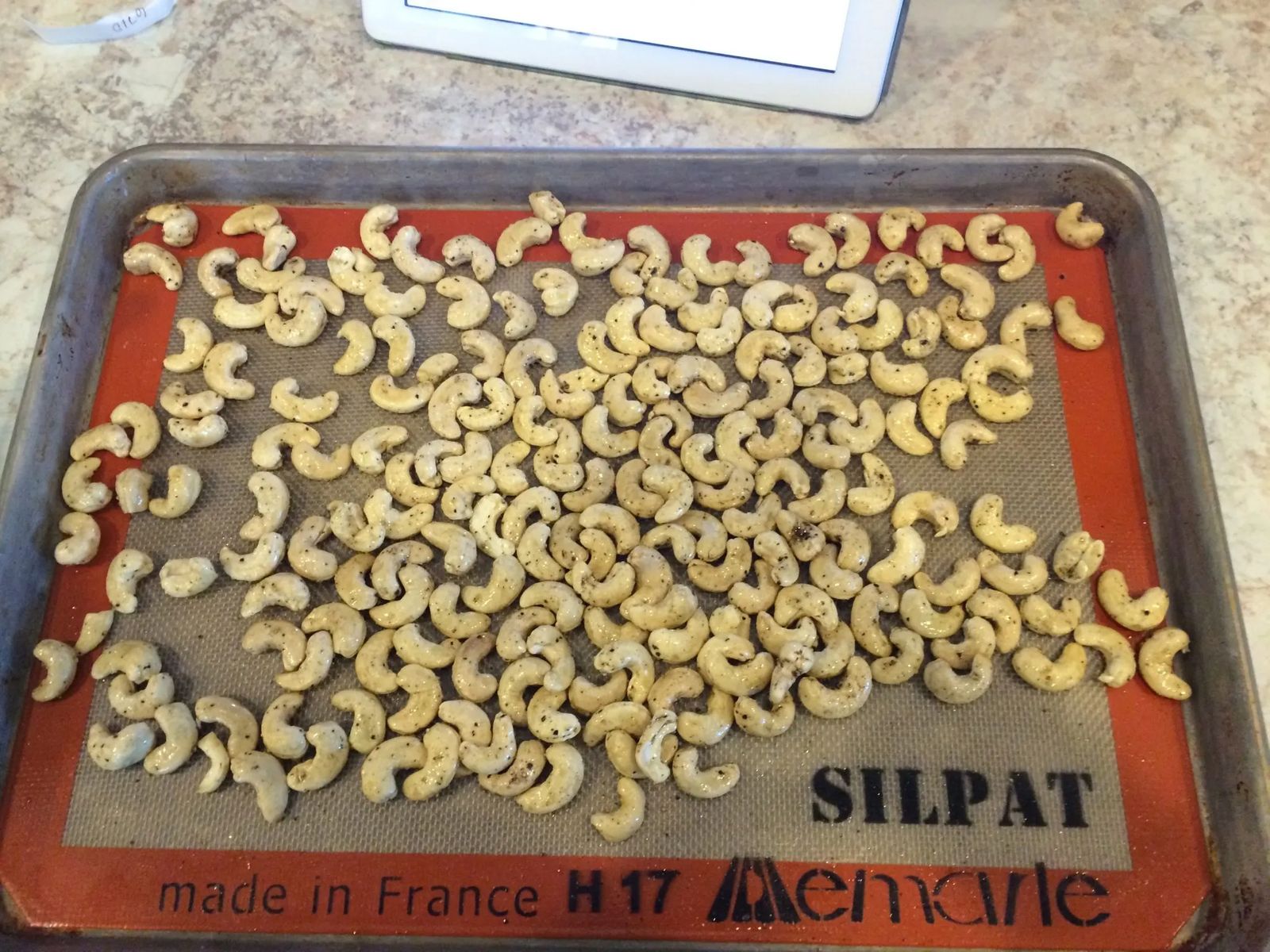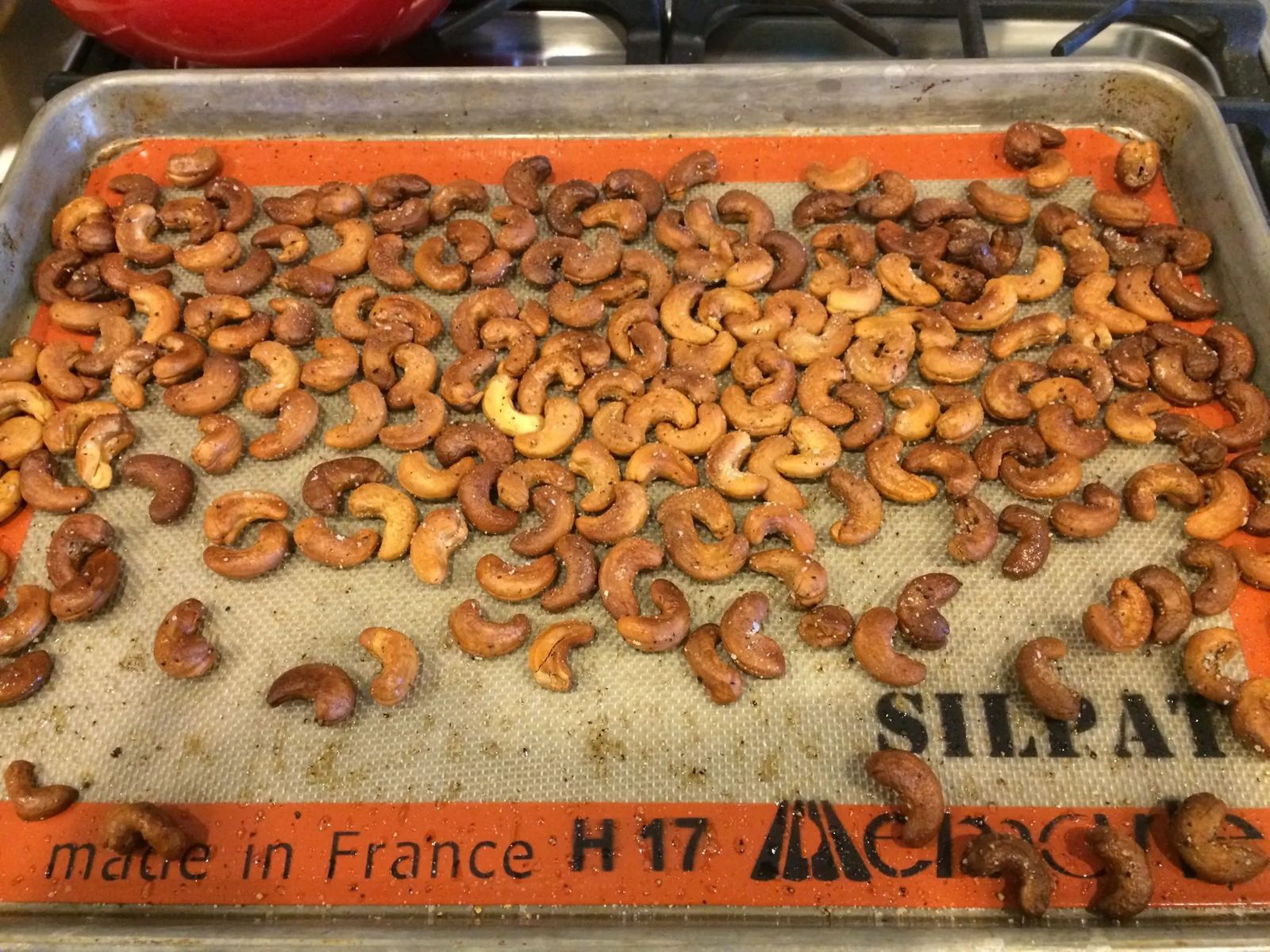 My second mistake was trying to work on a new recipe while I was working on putting the June/July issue of YVW together! 20 minutes was WAY too long! Before I threw them away - all four cups - I tasted the least roasted ones to see how they turned out. That brought me to mistake number 3 (or 3, 4, 5).  Too much oil, not enough pepper and not enough salt.
I wasn"t ready to give up ... I thought I had figured out how to make them work perfectly. Armed with only two cups of cashews, I set out to try again.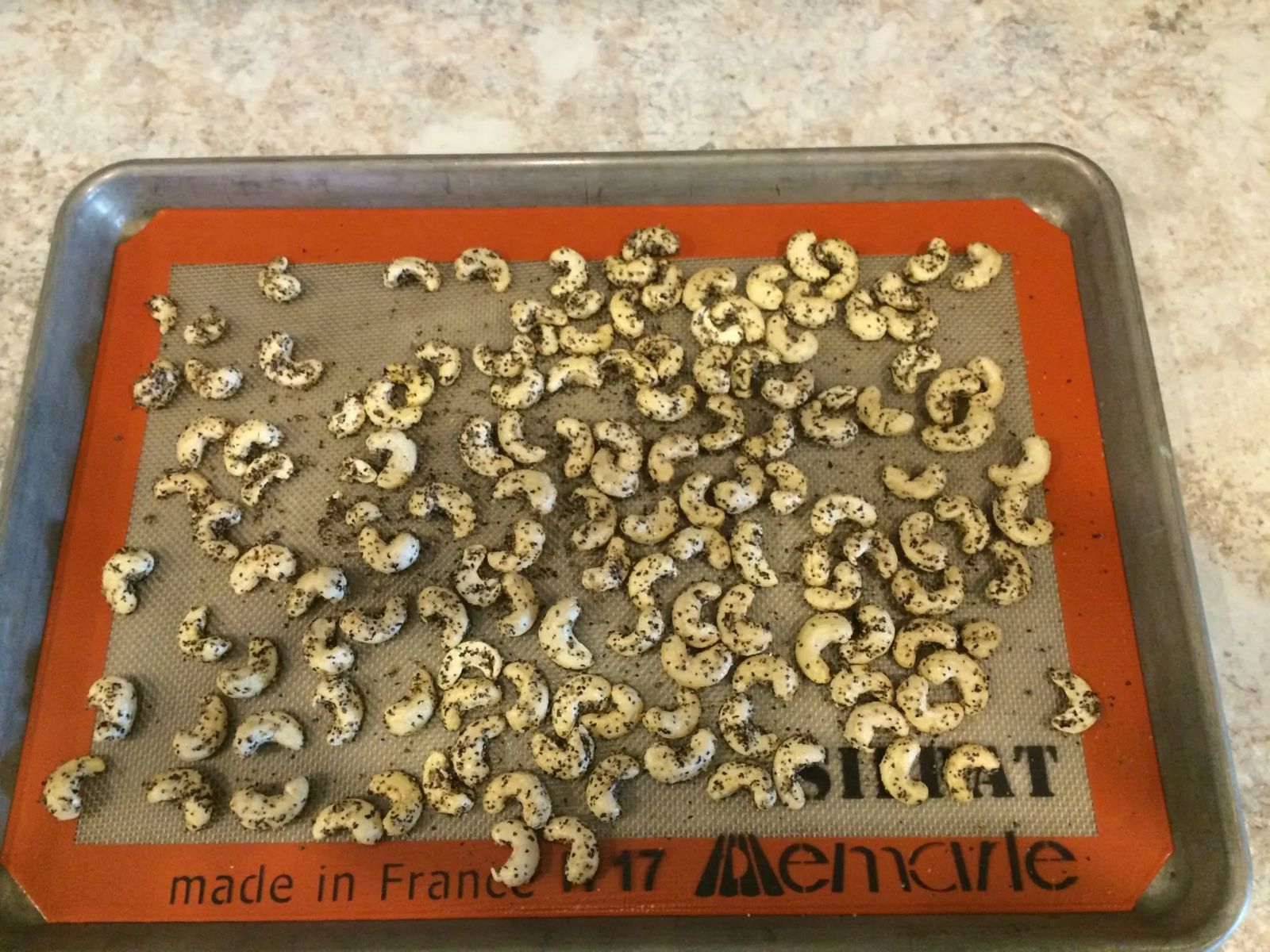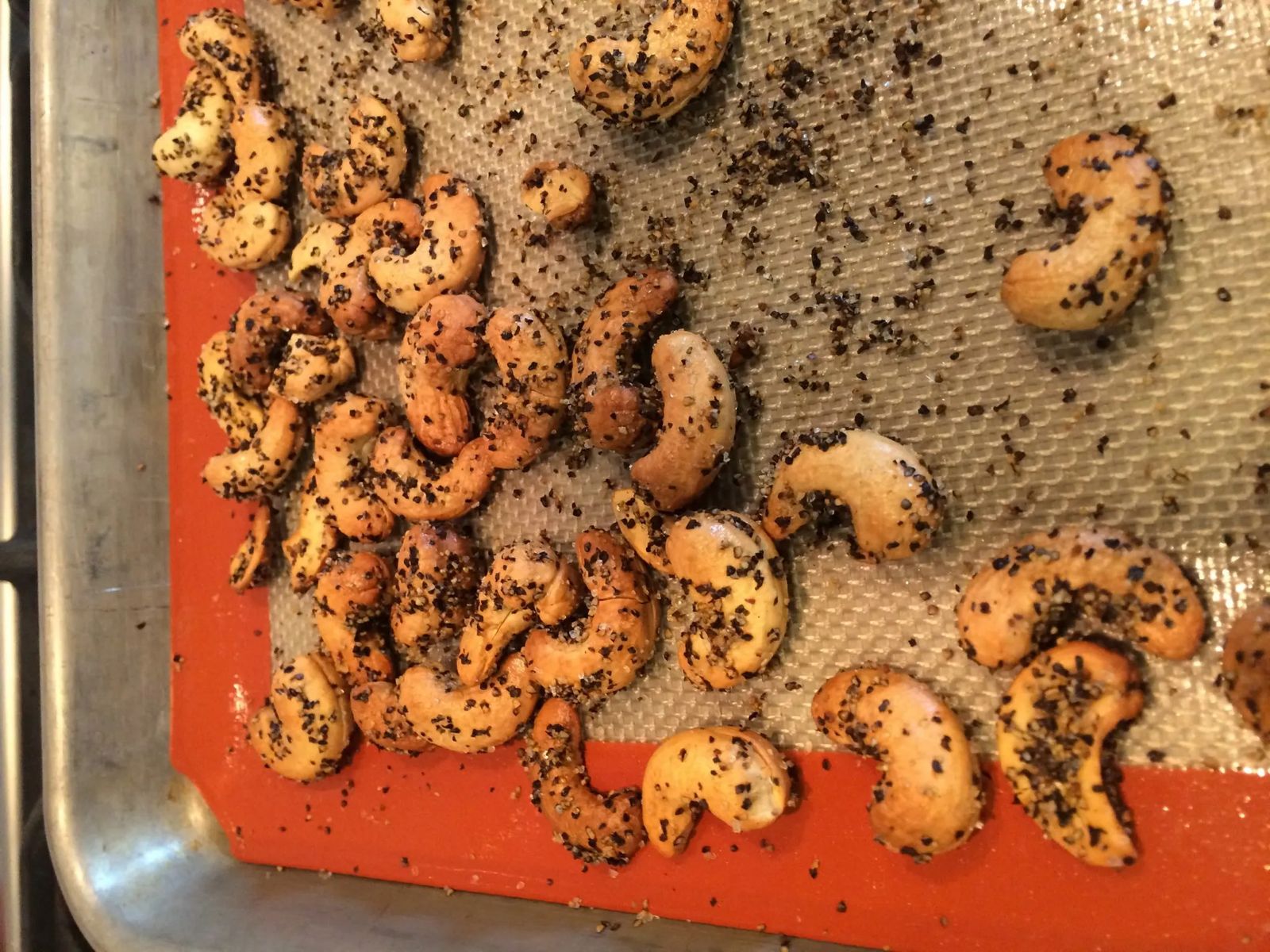 With this much pepper, you really one need one or two cashews to satisfy the snack craving!
And YUM! I got the oil/pepper/salt ration right, but I will roast them for a minute or two less next time. I probably should just stand by the oven! Let me know if you find any other great tips to help make these even better!
Haley"s Peppered Cashews
2 cups of raw cashews (I found mine in a bulk bin at a health food store.)
1/4 cup of pepper (I used pre-ground pepper the second time.)
2 T of course salt
1 T of olive oil
Mix all the ingredients together in a bowl. Spread on a lined cookie sheet. Roast at 350 degrees for 7-10 minutes (watch carefully). They don"t need to get brown. You just want to start releasing the natural oils in the nuts. Finally, let them cool and enjoy!