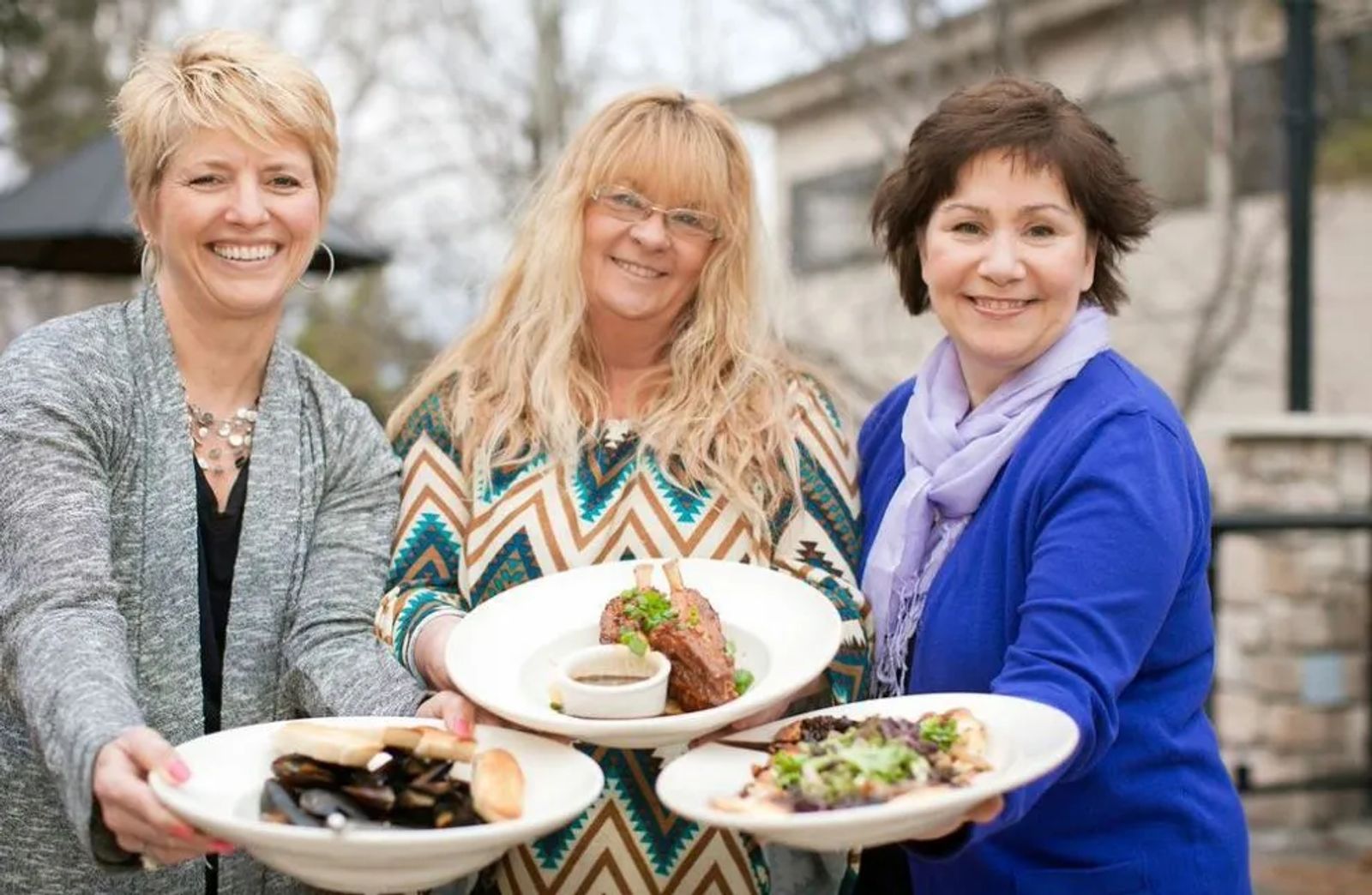 Tastings: Savoring Summer
Why not taste a few "beginnings" on the patio?
Editor's Note: Tastings is a brand new column based on the discovery of food and drink by women who find flavor in life and living. Each issue, Stella Fong and her Tastings Team will search out new flavors that will hopefully bring you joy and satisfaction in your own lives.
By Stella Fong, Photography by Daniel Sullivan
Where can delicious beginnings for summer be found in Billings? The Tastings Team hit the streets of the Magic City in search of savory ways to kick off a great summer meal. This team of refined palates is composed of Joanie Swords, proprietor of and baker with Harper and Madison, Marcy Tatarka, owner and chef of Beyond Basil Catering, and Marti Miller, National Accounts Manager for Bay Valley Foods LLC. These three, plus yours truly, searched for appetizers to savor when temperatures rise.
We hit the iconic downtown Montana Avenue outpost – The Rex, the chic Heights sports bar hangout – The Vig, and the neighborhood gem fortressed under mature trees – The Granary. These establishments provide alfresco ambiance, and each has a fire pit to provide a little warmth in case our Montana weather gets confused. All provide a place to gather comfortably and enjoy small plates. As food professionals, Swords, Tatarka and Miller know good food. When they go out to eat, they seek innovation and inspiration along with pleasure in what they taste. "I look for something I don't currently make for myself," shares Miller. "Then I can figure out how to make it for myself." Tatarka, on the other hand says, "I want something that is fun. I don't want something standard."
Appetizers, also known as hors d'oeuvres, are an introduction to the meal. They may amuse or amaze, bringing people together before they sit down for the more serious part of dining. In the summer season, when many of us want to eat lighter, combining appetizers may be the best way to eat an entire meal, since the smaller portions are an easy way to save on calories and cash.
So off we went in search of just the right lighter fare. These women enjoy food with flavor and texture combinations. The Fig and Goat Cheese Flatbread – fresh mixed greens with caramelized onion jam, fig preserves and goat cheese served atop crisp flatbread found at the Granary – was the favorite of the night. The Blackened Shrimp Tacos offered at the Rex also had an orchestra of sensations – creamy guacamole, firm succulent shrimp and crunchy Asian slaw with carrots and cabbage. The Vig's Chicken and Waffle Sliders with Bacon and Smoked Maple Syrup was a small package of crispiness. The Granary's Roasted Bone Marrow with Garlic and Toast brought together the richness of the marrow with the crispness of the bread, along with robust flavor and aromas.
THE APPETIZERS What we loved and why we loved it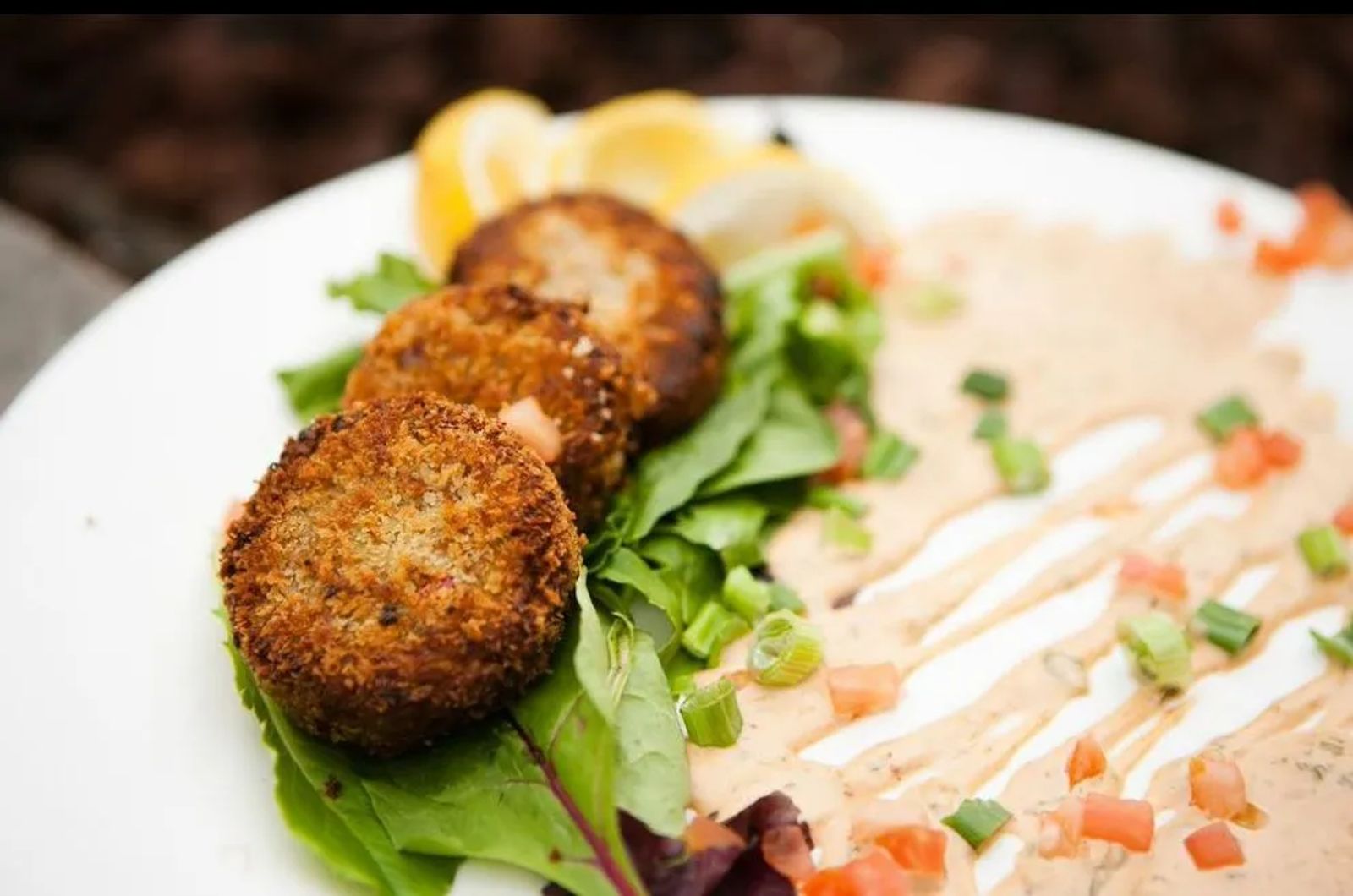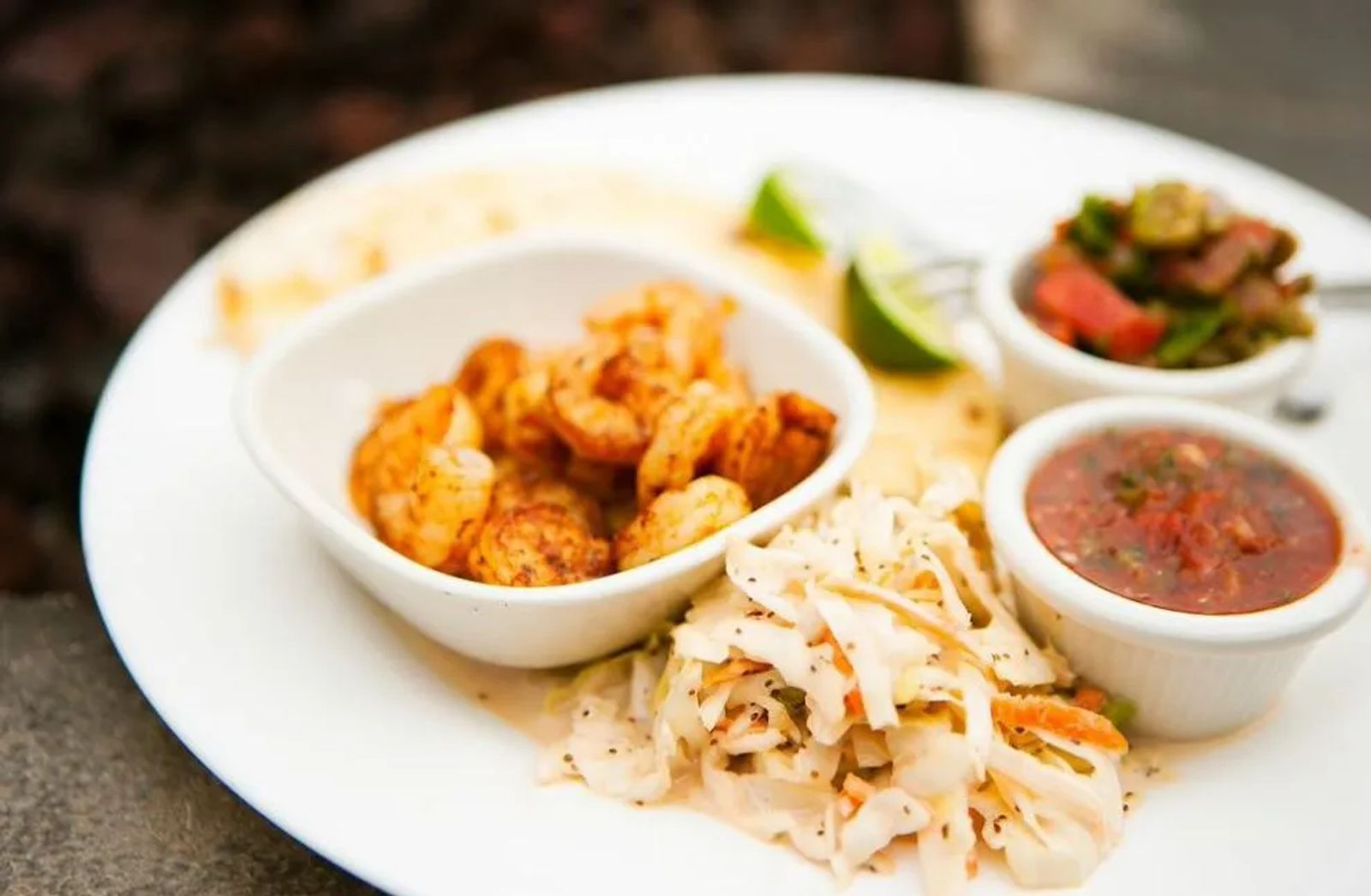 THE VIG
Chef Mike Vaith
Fried Chicken, Bacon and Waffle Sliders with Smoked Maple Syrup
"I want to eat them because they are so cute. But it is the bacon that makes this dish." ~Swords
Italian Wedge Salad with Candied Pecans, Blue Cheese and Bacon Bits
"Great idea to use butter lettuce, an interesting twist. The head of lettuce looks like a crown with good things on top." ~Miller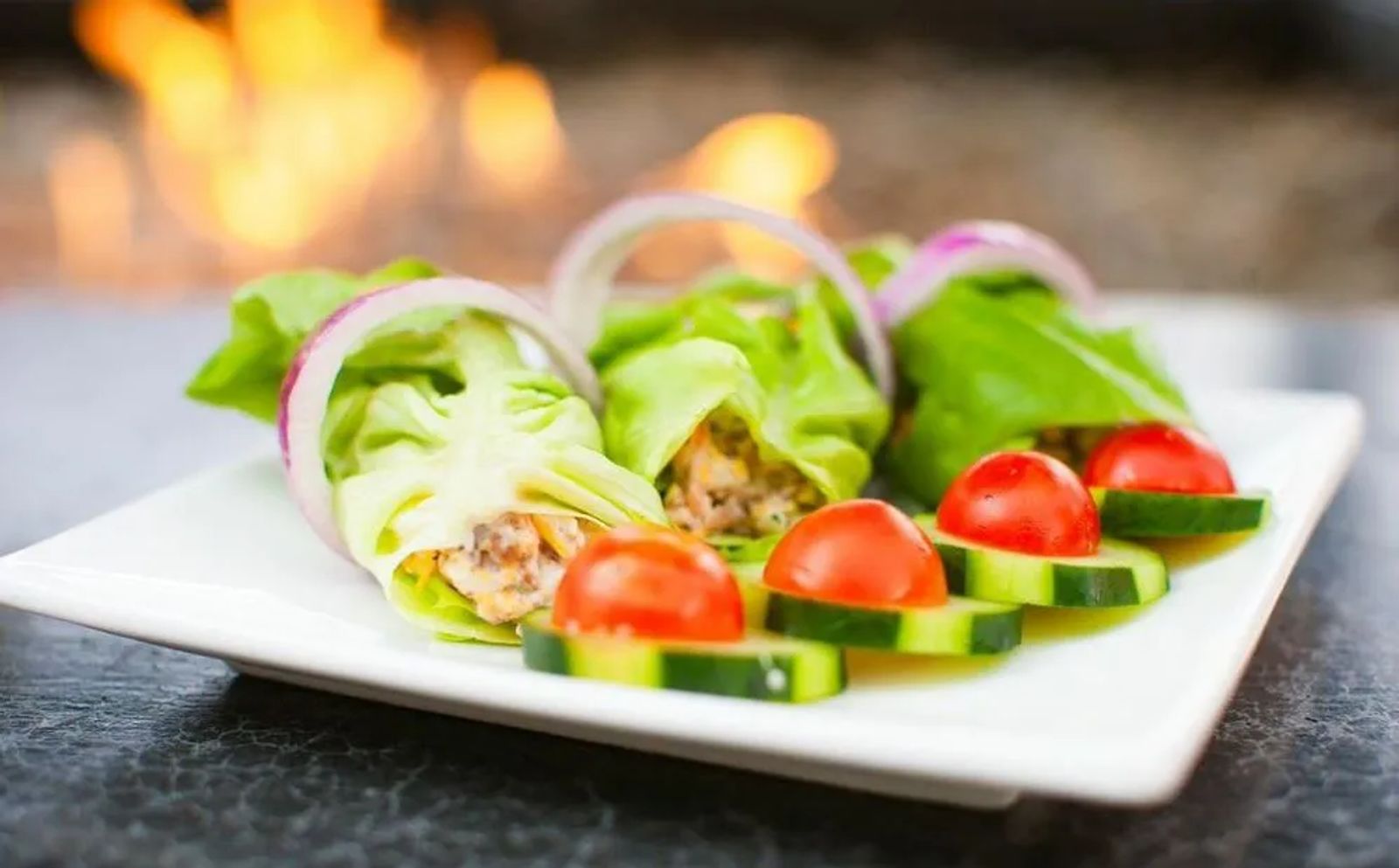 THE GRANARY
Chef Alan Sparboe
Roasted Bone Marrow with Garlic and Toast
"This dish will draw people who are well-traveled and know food. It is not a common dish you will find in Billings." ~ Tatarka 
"Rich and garlicky. This is a great dish to share. Then you do not have to commit to the whole thing." Miller 
Fig and Goat Cheese Flatbread: The Tastings Team's Overall Favorite 
"A good combination: the crunch of the flatbread, tart of the reduced balsamic, and the softness of the figs." ~Swords "I can see just eating this flatbread with a glass of wine and this will be all I need." ~Tatarka
"There is a whole lot of texture and flavor points in this flatbread." ~Miller 
Huckleberry Pork "Wings"
"The meat is really nice. Pretty presentation with the bones up." ~Swords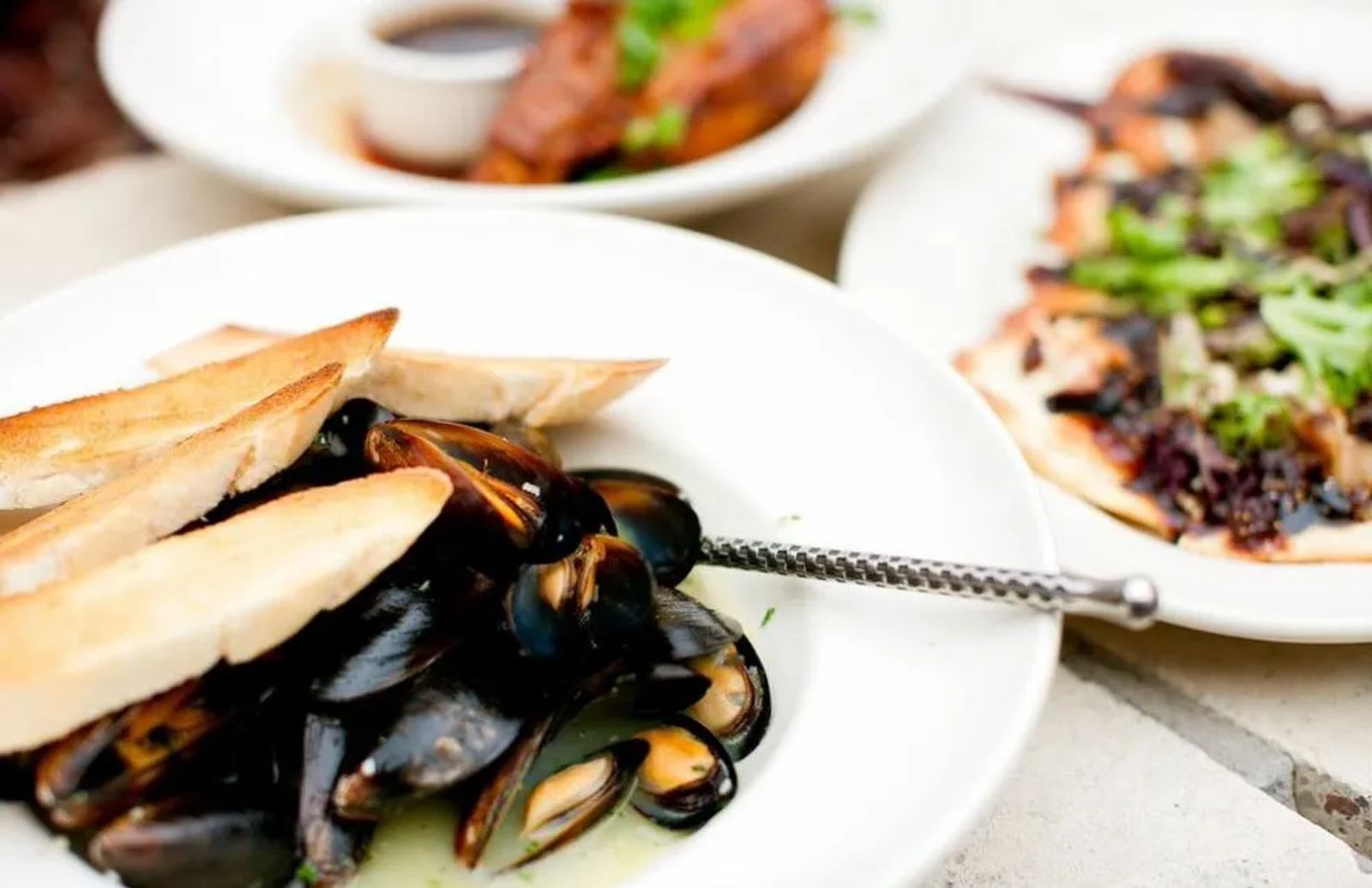 Steamed Blue Point Mussels
"I like that the chef kept this dish simple with garlic, herbs and white wine, and it is a large portion." ~Miller