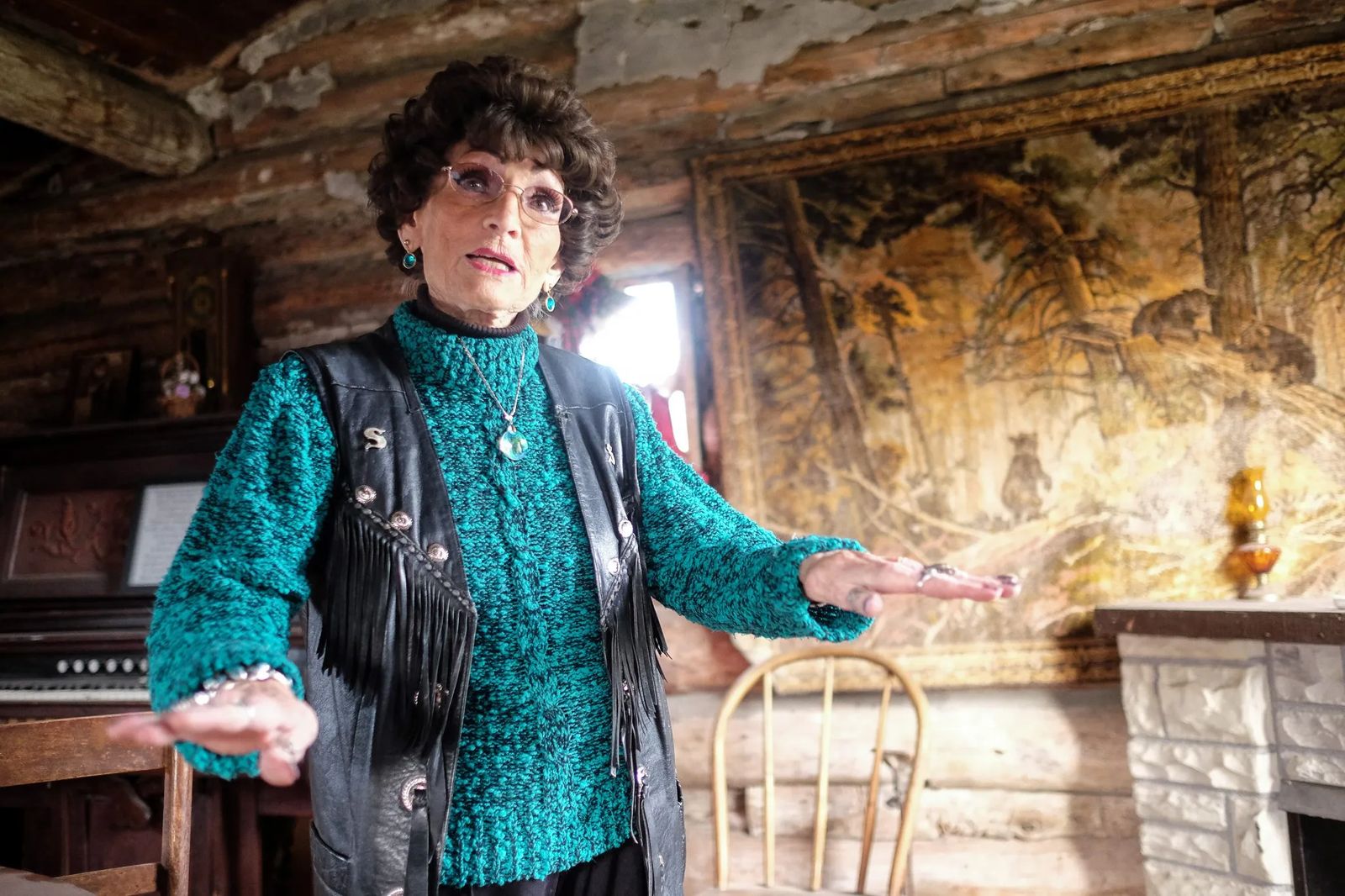 The Little Cowboy Bar: An Oasis in the Storm
~by Maureen Palmersheim
Just recently, Fromberg passed the two year anniversary since the Little Cowboy Bar and Museum burned down in 2013. Happy memories of the bar still create a safe haven for past owner, Shirley Smith, who proved that one doesn't have to be an outsider to be an admirer of the West. Shirley's appreciation for Montana as someone fascinated by the culture that surrounds her Western lifestyle, is revealed in her genuine and authentic personality.
On an episode of the Montana PBS show, Backroads of Montana, "Fromberg to Ulm," she said: "I was married to a cowboy. I've got a cat named 'Cowboy' and I've got a bar named Cowboy. I do love the cowboy way of life."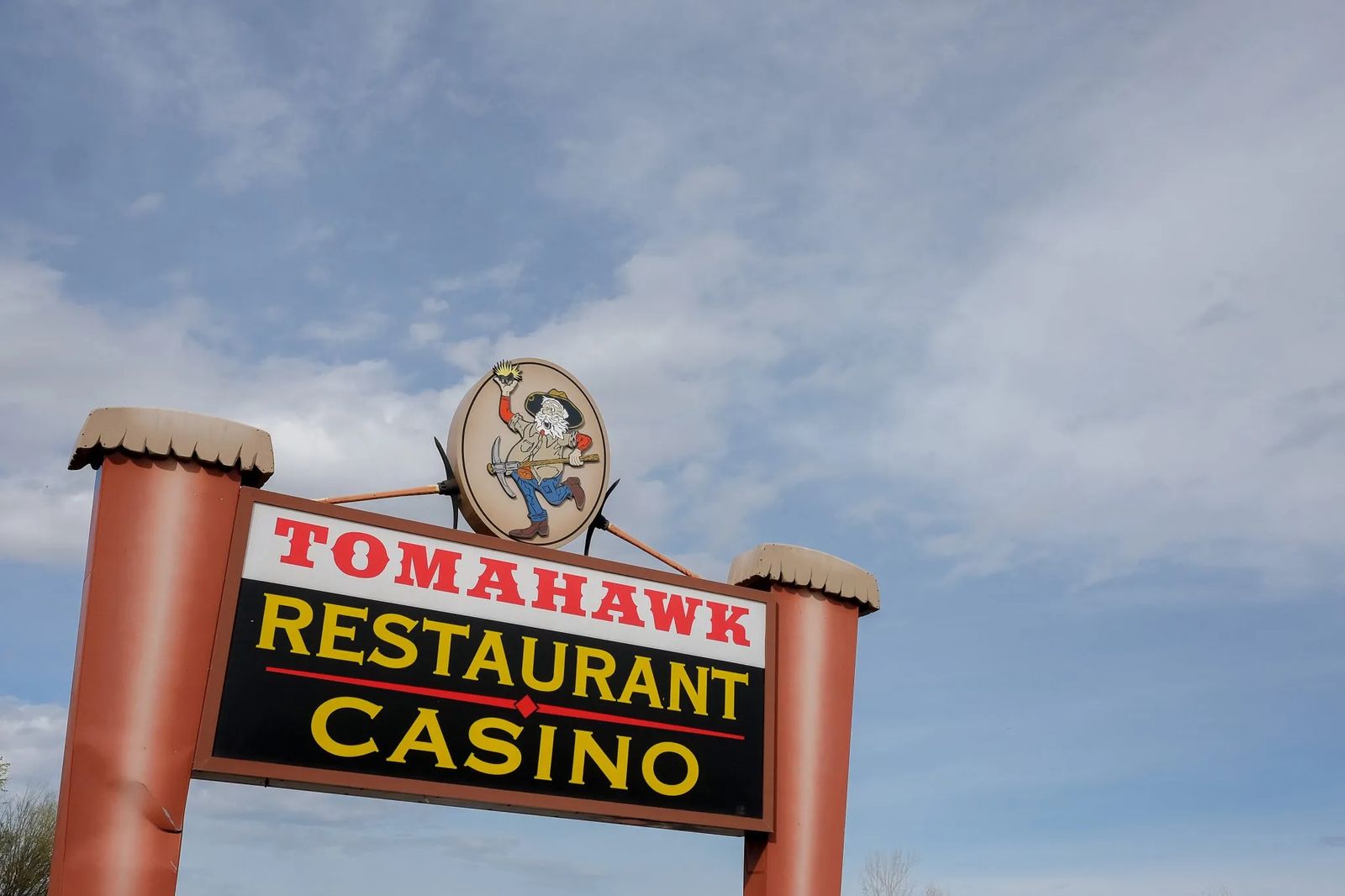 The Tomahawk, which sits a distance away from Fromberg's narrow Main Street and from the rebuilt and re-owned Little Cowboy Bar, is where Shirley and her husband John now find themselves regulars. The owner brings John a black velvet cupcake from the kitchen. Shirley points with acrylic fingernails to people at a nearby long table, who she says are friends. There is a ring on each of her fingers as she points.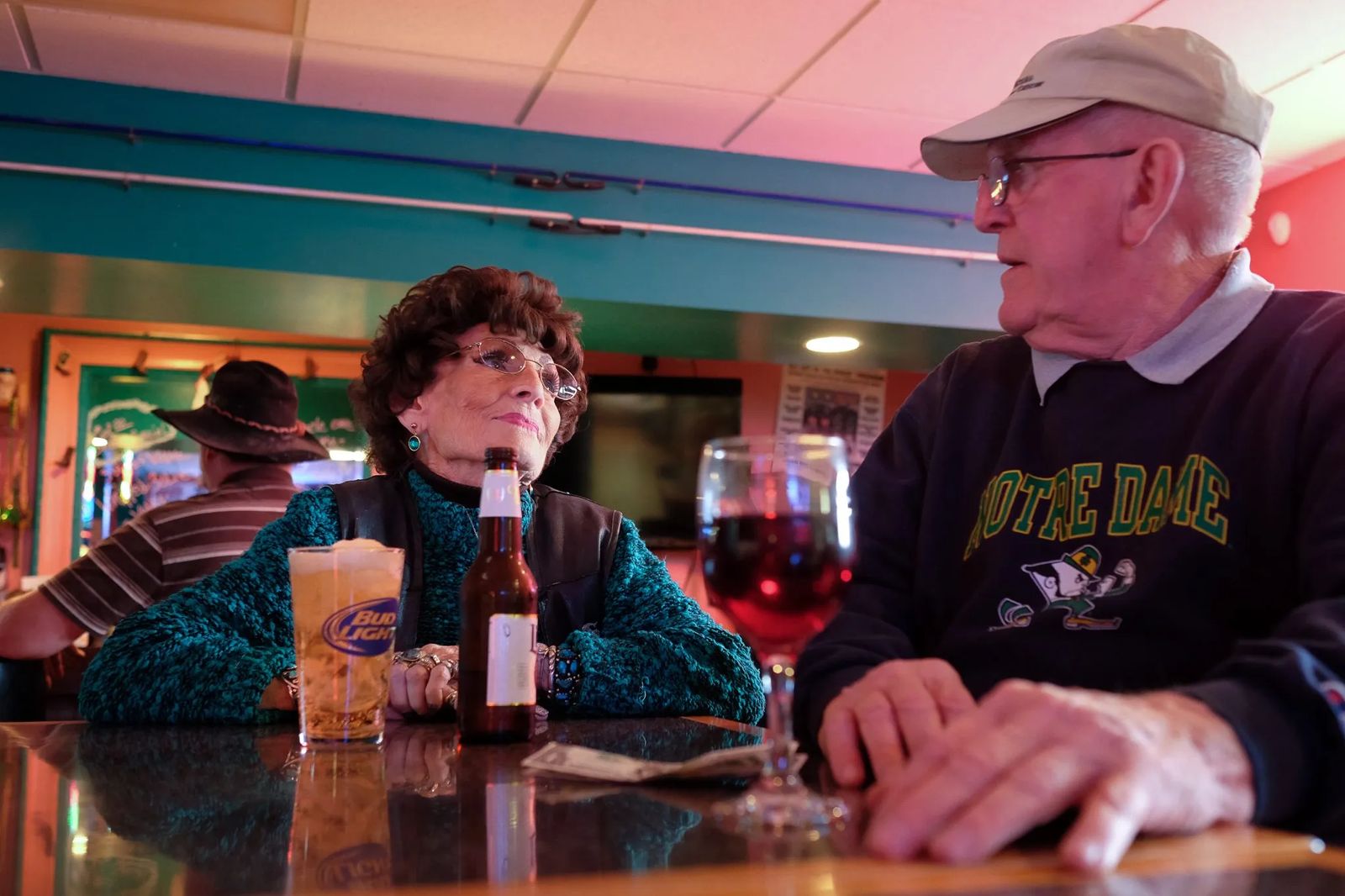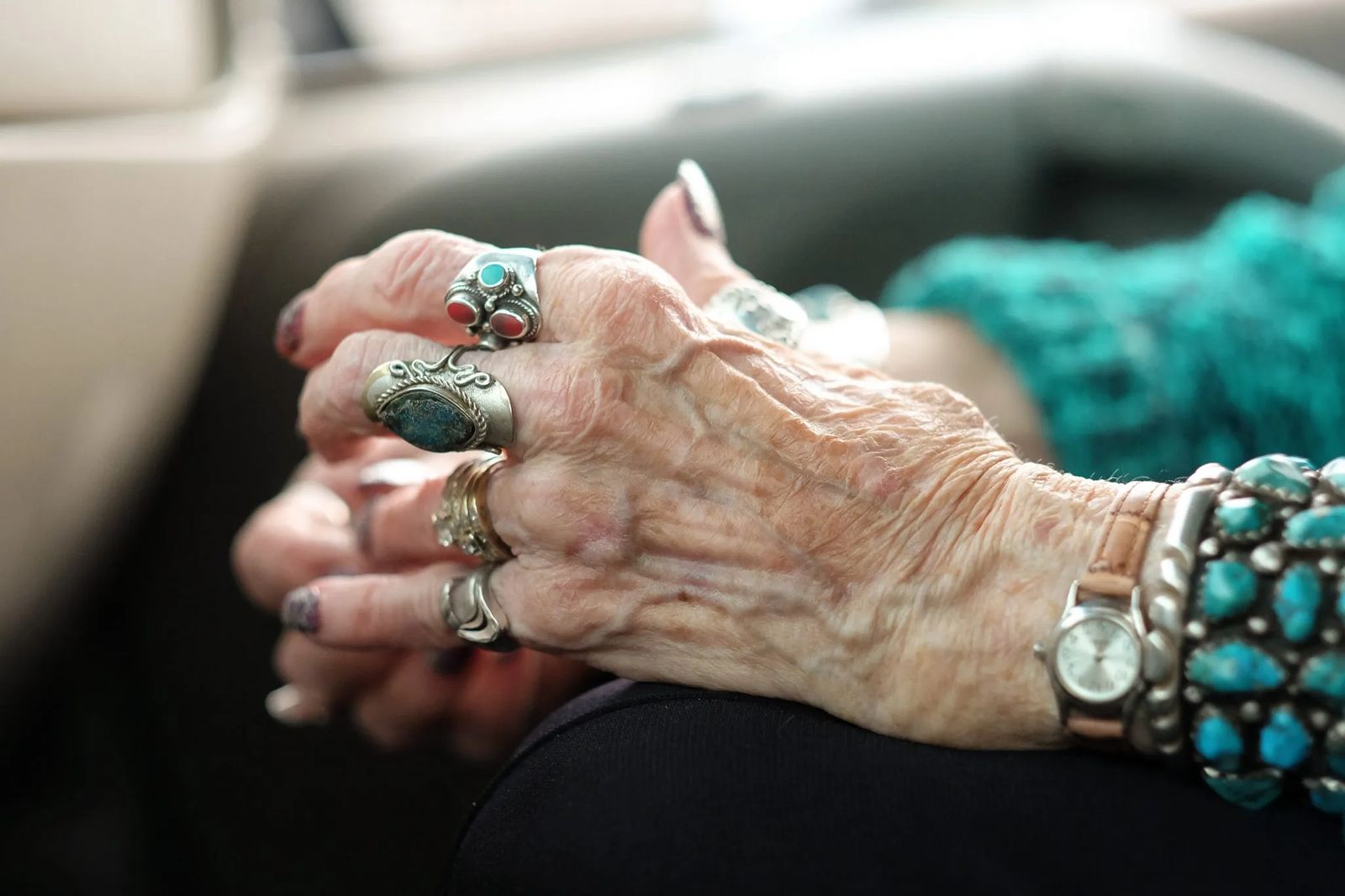 Miss Senior Montana of 1993, Shirley looks like a catalog model for western chic with false lashes, a sweater with violet and teal sequins, and well-manicured acrylic nails. She is waiting for the right words.
"And how can you put, the Little Cowboy…in one word?" she asks. "Oasis." She adds, "There was something about it. Well my life changed. My late husband, he died. I just kept on working."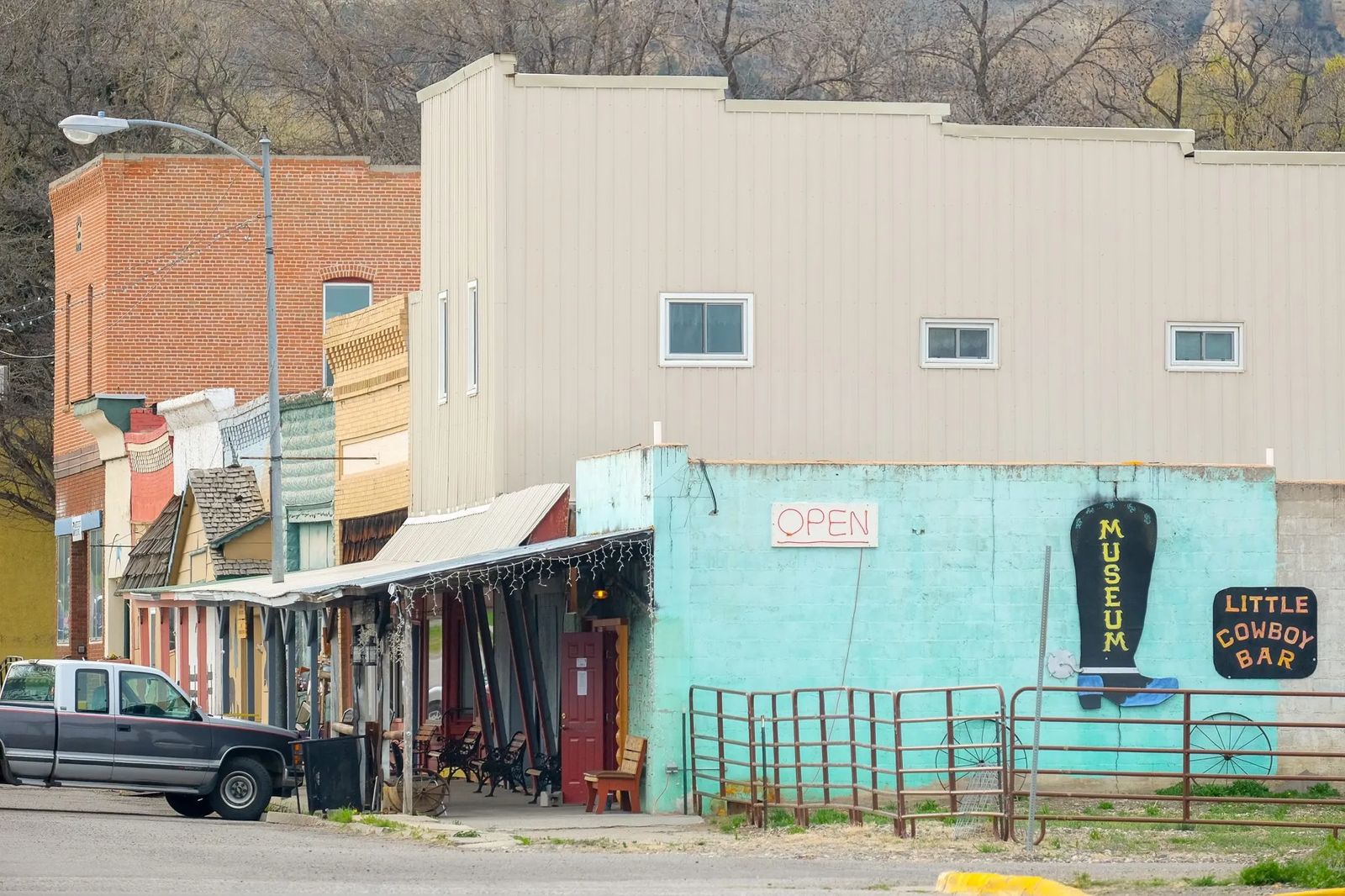 Shirley was the owner of the Little Cowboy for more than thirty-four years, and in that time, she says a lot happened. There are stories she says she cannot articulate or speak out loud, but which are recorded in a journal that she kept of her early experiences. John helped her type up the stories that she will eventually pass on to her grandchildren.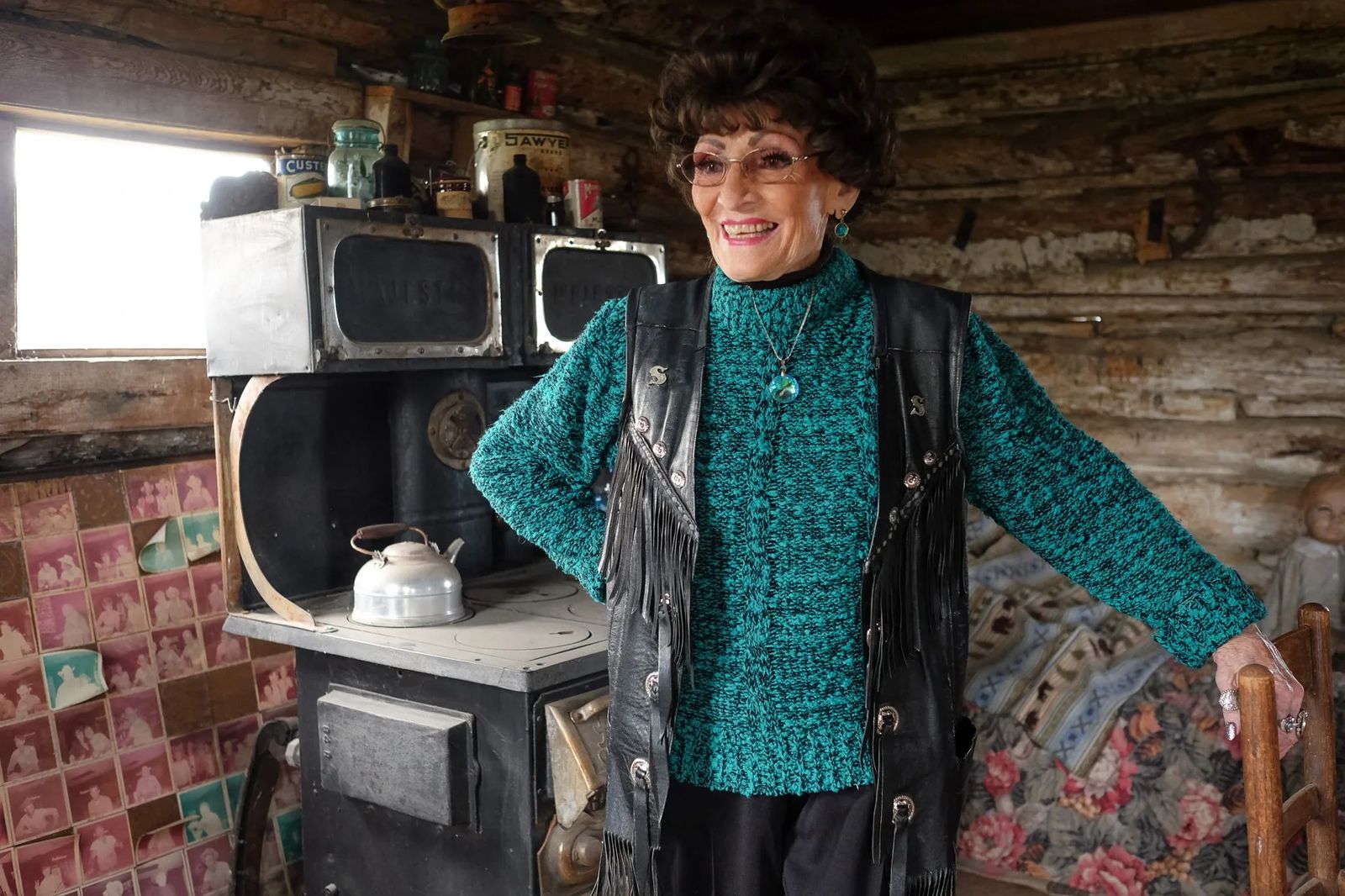 As Shirley put it from her interview on Backroads of Montana, "Everything I see in life, I keep and nothing is any good unless you can share it."
The dinner rush passes, and we move to the casino. At a dark lit table, Shirley's voice is quiet and she holds her hands to steady the arthritis. She explains how the new Little Cowboy is just not the same.
"After the bar burned," she says, "I never go there."  She explains, "It was like a second home. People stranded. Storm outside. Their kids got fed. Feed 'em, bed 'em down till someone come and pick 'em up."
When asked about the fire, Shirley describes a guest book she was able to save from the devastation but little else. "People from all over the world come," she says. "Come from China, Japan, Austria, France, England, and Ireland."
Shirley looks over to where John sits at the Keno machine. She smiles. She talks of her childhood and about being born after a bumpy horse ride, which her mother always used to explain as the reason for Shirley's hardheadedness.
Once a mother herself, Shirley had moved on to Thermopolis, Wyoming where she fixed broken parking meters in a revamped chicken coop that she renovated herself. She had three daughters. On the side, she also did the ironing for a half dozen families.
The first man Shirley fell in love with she describes as a half-Indian cowboy.
"What was I gonna tell you?" she says after a pause, "I was gonna be a cowboy's sweetheart. Live in the mountains forever. Didn't work."
From the interview, it seems that by falling short of the life she envisioned, Shirley was led to Fromberg and became the cultivator of a thriving small-town trademark.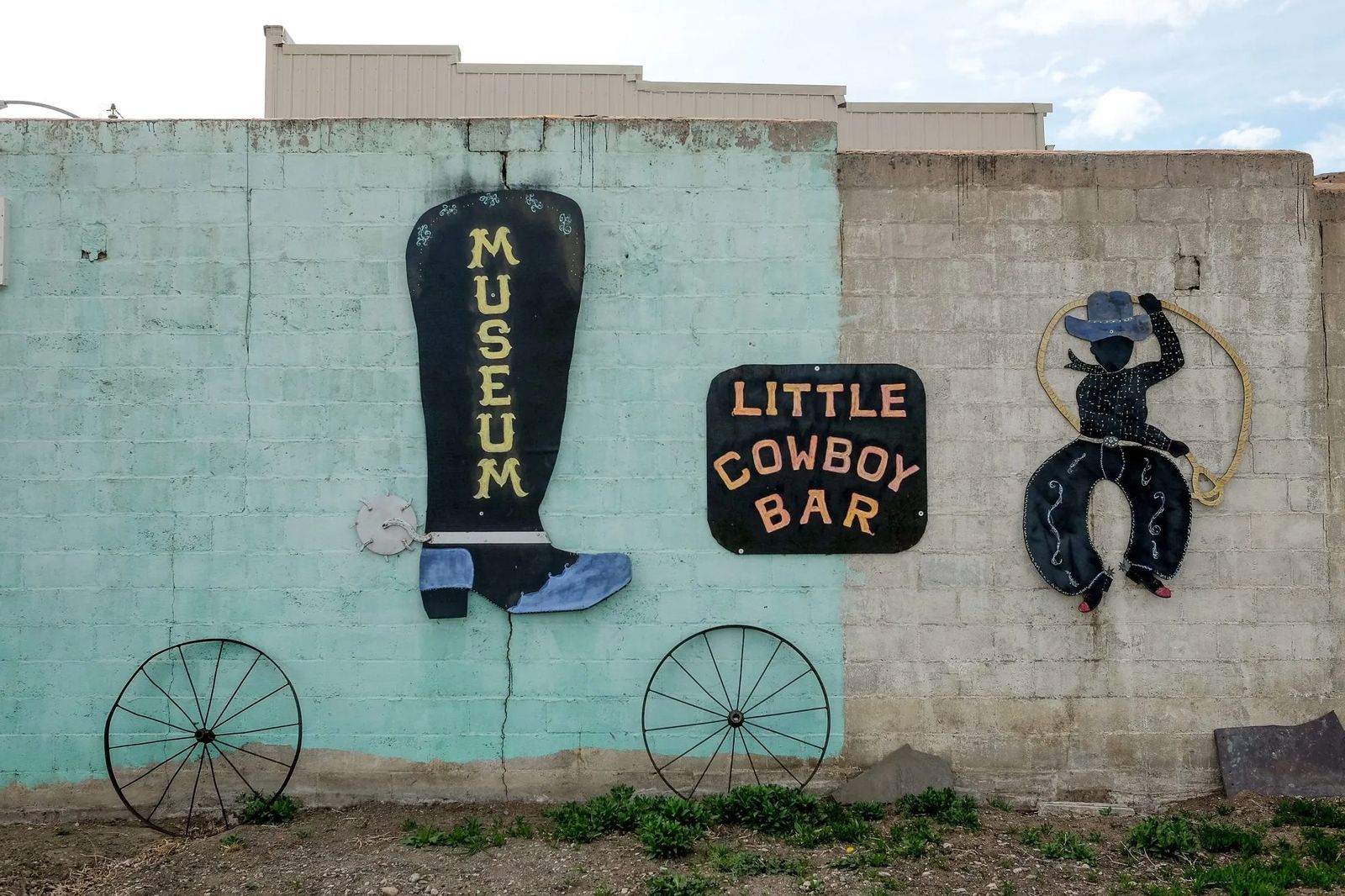 The Little Cowboy was covered in a 2006 article by Ed Kemmick, who wrote for the Billings newspaper, before it burned down in 2013 and was noted in Esquire magazine as "Montana's best bar." Most likely the reason for the bar's veneration was due not to the location (Fromberg, pop. 481 at the time of the article), but because of the sectioned off part, the museum, which contained all the collectibles and keepsakes Shirley had gathered and retained all her life.
For Shirley, Fromberg was a new town, a fresh start, and a foot-in-the-door, where an eager young woman could make a name for herself. When Shirley landed in Fromberg in the 70s, she had begun as a waitress at the bar, which was then called Hanks. After several years as a waitress, she took over the business after the owner fell ill, and his wife could no longer manage the saloon. Shirley built on the museum from a sectioned-off room that used to be a dance studio for children. Over the next thirty years, she expanded her collection with her collective experiences as a mother, a wife, a sister, a survivor of domestic abuse, a pageant winner, and, of course, a cowgirl.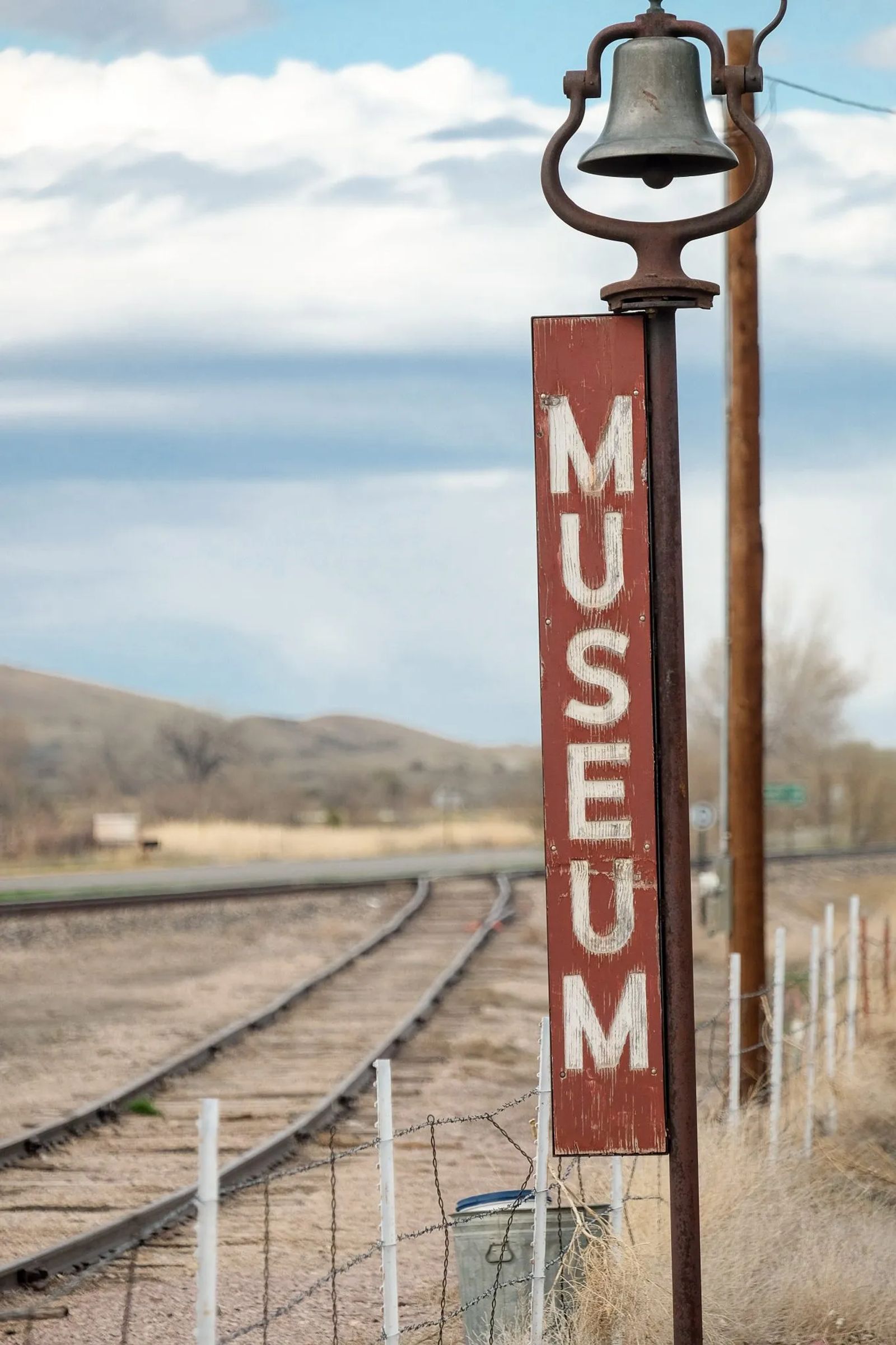 Besides acting as a memento to the local history, Shirley's museum also contained examples of Shirley's own history, including her childhood growing up during the Great Depression. Before the bar burned, on one of the walls hung a photograph of "The Shack," where Shirley spent the first seven years of her life in the ten-by-twelve foot structure outside Byron, Wyoming. In the picture Shirley stood with her sister. They were two waiflike children in cloth dresses with the shack behind them on the otherwise open prairie. Shirley says that her father was rarely at home. He was a sheepshearer, a coal miner, and a truck driver.
Just as she speaks openly about her past, Shirley does not stray from speaking her mind on topics that may be considered taboo to others. The supernatural or unexplained stories of ghosts and apparitions, rather invite Shirley's curiosity the most. She talks about the Little People of the Pryor Mountains, a belief originating from Crow folklore that tiny people no more than 17-inches live in the small Pryor Mountain range. When asked if she had encountered them personally, Shirley says she could feel them more than she could see them.
As a memento to her learned experiences, Shirley proves that stories, or rather that the sharing of stories, serves as a refuge for those facing similar difficulties. Despite Shirley's Little Cowboy burning down, it still holds fond memories in the hearts of the locals who remember Shirley and the special gathering place she created. Shirley shows that sometimes an oasis is not only a place, but a person who makes others' journeys more comfortable.