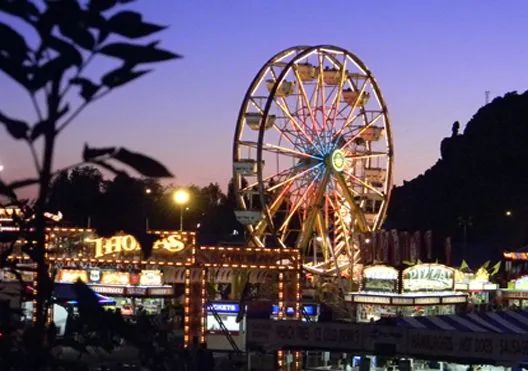 The Weekend Guide from Billings365
Ugh...how is it August already?  Back to school is coming up quick! This weekend, be sure to take in some of these quintessential summer events and soak up every minute of fun you can!
MontanaFair
MontanaFair kicks off this Friday night for Sneak a Peek night. Gates open at 4pm and rides will begin running at 6pm.  As it is a 1/2 day, admission is 1/2 price...just $4.  MontanaFair will have 3 concerts: Friday, August 8th is Chris Young; Saturday, August 9th is Train and on Sunday, August 10th rock fans can enjoy Pop Evil and Adelitas Way.  Supercross is at the Grandstands on Tuesday, August 12th and 3 nights of rodeo are August 14th - 16th.  MontanaFair offers food, games, exhibits, animals, free entertainment throughout the grounds and more.  If you plan ahead, you can even find some savings!  MontanaFair runs August 8th through the 16th at MetraPark.
Magic City Blues Festival
Magic City Blues begins with a free show with the artist, Cornmeal, at St. John's Summer Concert Series TONIGHT (Thursday, August 7th).  Then on Friday night the festival takes place in an urban setting on Montana Avenue with Jonny Lang as the headliner.  Saturday, Magic City Blues moves out to South Park for an afternoon and evening of music with Ben Harper and Charlie Musselwhite headlining.  On Sunday, also at South Park, Huey Lewis and the News will cap off the festival.  New this year, South Park will have giant sail shades to keep you cool and you can also park downtown and catch a shuttle out to South Park.
Garden Parade
Saturday evening, you can tour 6 gardens in Billings during the Garden Parade which will begin at Good Earth Market at 5pm.   Visitors receive a passport to provide them with information and locations for all the gardens. Each garden will have games and activities like face painting, petting zoos and scavenger hunts. For each garden visited, participants receive a raffle ticket towards one of the many prizes.  And it's free!
For more information on these events and to find more events, visit Billings365.com.