Who is Billings Best Dressed?
See the women who captured the titles!
You know you've seen that girl around town — the one who always looks like a million bucks and rarely has a hair out of place or an accessory that isn't a perfect match. For all of 2014, Yellowstone Valley Woman has asked you to share some of your favorite best dressed ladies. We wanted to see those fashionistas that are always a hit when it is girls' night out. We asked for names of those moms on the go that are always in style. We searched for polished professionals and fashionably mature women. Here's a look at our winners in each category along with sentiments from those that thought them worthy. These women are Billings Best Dressed. Keep in mind, these fashions profiled on these pages weren't staged. These looks were crafted by the winners to showcase their signature styles.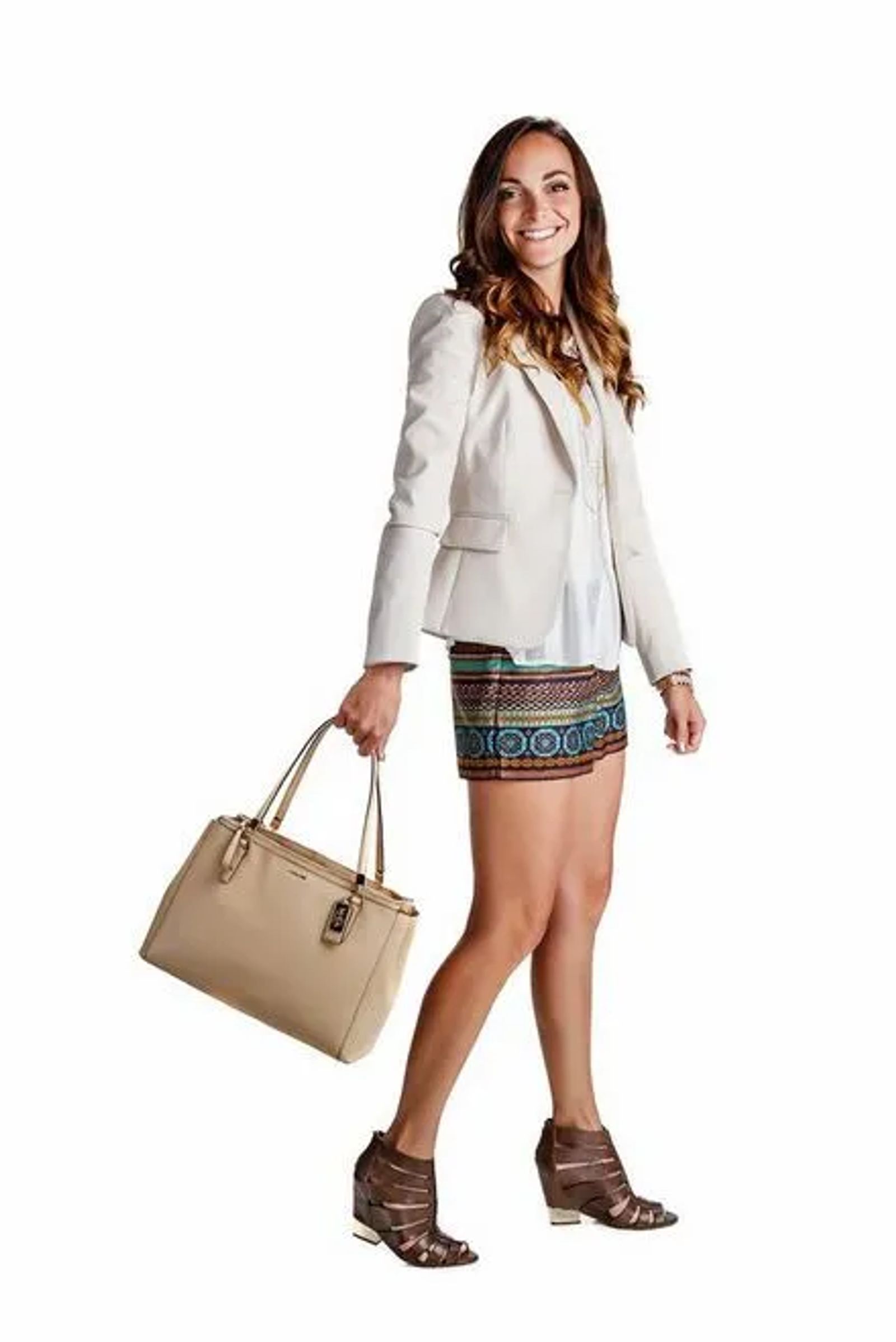 JANINE MIX
Billings Best Dressed: Overall Winner
  "Janine Mix is a California girl living in Big Sky country. Coming from LA, she has had a passion for fashion for a long time and it is her creative eye that takes her style to the next level. She is an inspiration to the fashion industry. You will never catch her on an "off" day. She is ALWAYS appropriately put together from head to toe!"
~Katie Ellis, Owner of Bottega Clothing, Nominated Janine for Billings Best Dressed
 "Fashion is what you wear, style is how you express it to the world.  It took me many years to understand how and what I wanted to express through fashion. Some days I like to express an edgy side of me and others I want to be a flower child!  Style is a form of art and should be something that brings a sense of confidence within yourself."
                                                                                    ~Janine Mix, Billings Best Dressed Overall Winner
JANINE MIX'S LOOK: Chelsea and Violet shorts in the Guatemalan wedding dress print $68, Gianni Bini Annie jacket in taupe $139, Sugar Lips top in off white $69, Vincent Camuto gold and turquoise fringe necklace $78, Natasha Gold and crystal necklace $28, Michael Kors Watch in rose gold with rose quartz $225, Michael Kors Bracelet in gold $145, Coach Christie bag in tan $398, BCBGeneration CG Charlie in Dark Slade Gladiator Sandals $118. All items found at Dillard's, Rimrock Mall.
TANYA MARTIN
Billings Best Dressed: Girl's Night Out
 "I have a friend that's a total fashion queen and not just when she is out on the town. No matter the time of the day, she always looks gorgeous. She can throw an outfit together in a matter of minutes and it usually costs less than $25. She works as a dental assistant, helps her dad at his business once a week and cleans houses and offices in her spare time. She attends college part time and is a single mother of four kids, two of which are still home. She is my hero and her name is Tanya Martin!"
~ Janice Kappel,  Nominated Tanya Martin for Billings Best Dressed
"I would definitely say that I have loved clothes, fashion and even just dressing people my whole life. I collect vintage jewelry which has this amazing nostalgic feel when I wear a piece. I would call my style timeless with a little edge! My favorite quote is 'A girl should be two things: Classy and Fabulous' - Coco Chanel."
~Tanya Martin, Billings Best Dressed, Girl's Night Out Winner
TANYA MARTIN'S LOOK: L' Amour by Nanette Lepore sleeveless jumpsuit in black $52, 9&Co JJ Time Off peep toe pumps in black $28, JCP.com Cream Brown Pearl Bracelet $15, JCP.com Jet 5 strand bracelets in black $15, JCP.com double strand pearl $25, JCP.com single strand pearl $18, Mixit flower pendant and gold necklace $18, Mixit tri-ring in gold with black and white enamel and cubic zirconia $15, Mixit gold and black earrings $12. All items found at JCPenny.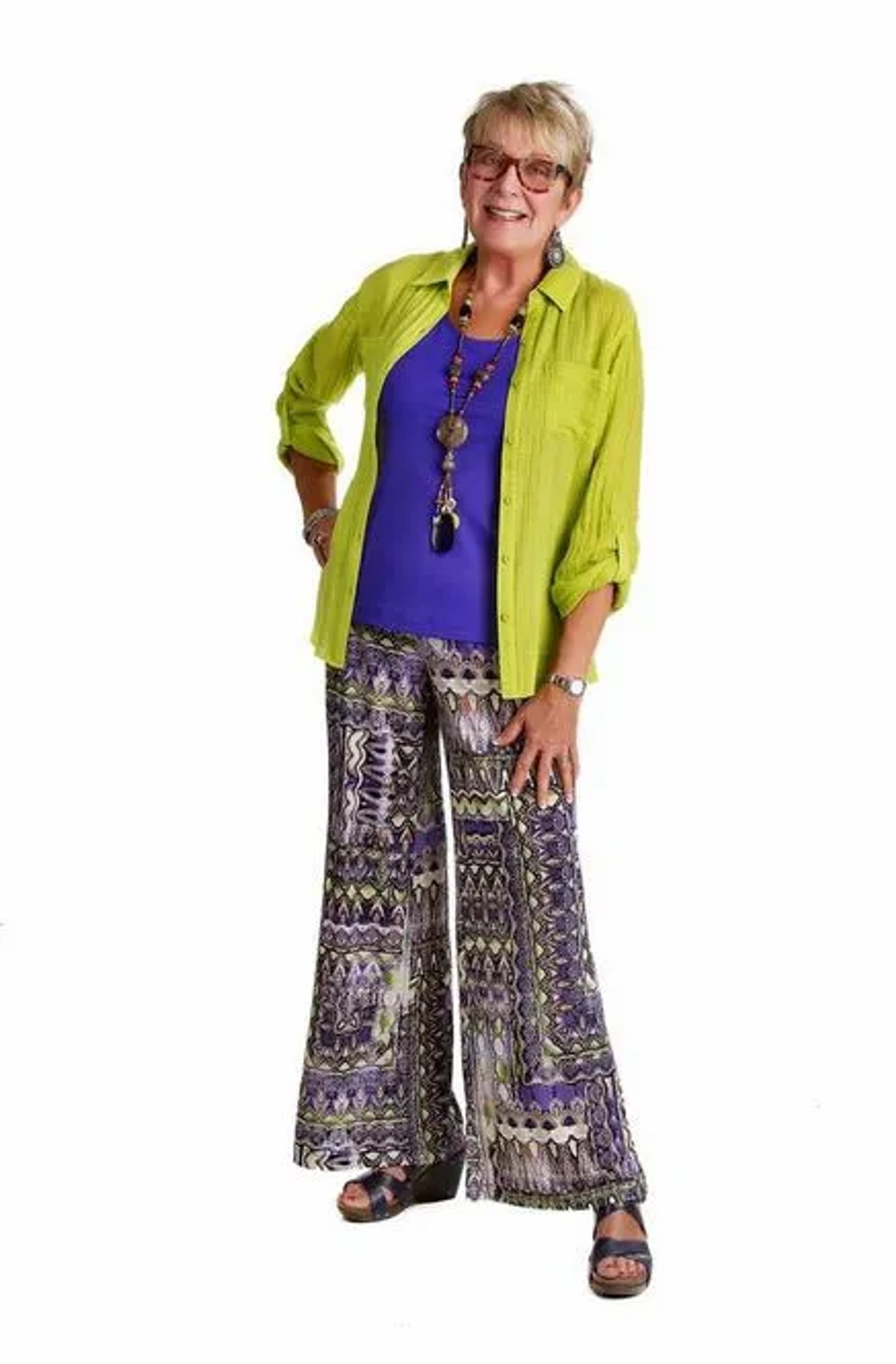 LIZ MILLER
Billings Best Dressed: Mature Woman
 "Liz epitomizes the idea of maturing well, not only in her style but in her character. She lights up a room when she enters because of her delightful personality. She has her own signature look that encompasses her ability to mix colors and patterns that reflect her dynamic personality."
~ Denise Johnson, owner of neecee's, Nominated Liz Miller for Billings Best Dressed
 "I love colors and textures — clothes that make me feel good on my worst day!"
~Liz Miller, Billings Best Dressed, Mature Woman Winner
LIZ MILLER'S LOOK: Micro-Fiber Contemporary Tank in Han Purple $39, Global Patchwork Palazzo pant $99, Easy Gauze Brinlee shell in Wild Lime $79, Mallory Drop earrings in beaded  tribal pattern $29, Mallory Pendant necklace $59. All items found at Chico's, Rimrock Mall.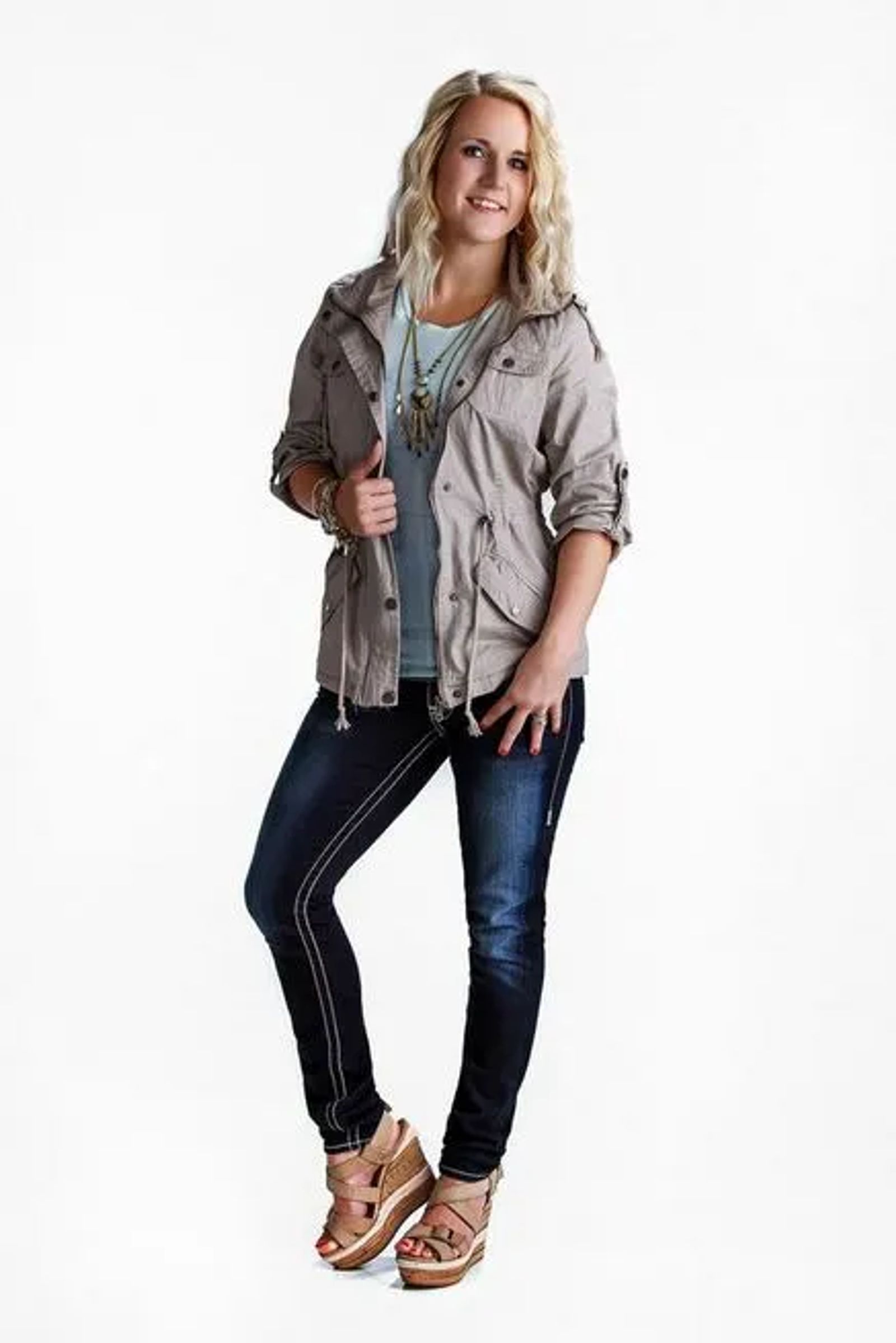 ANDREA NELSON
Billings Best Dressed: Mom on the Go
 "Andrea "Aunie" Nelson is always the best dressed gal in the bunch. From clothing to accessories to shoes, she always has the head to toe 'put together' look.  If I could steal any friends' wardrobe, it would be hers!"
                                                            ~Jessica Baldwin, owner of Billings 365, Nominated Andrea Nelson for Billings Best Dressed
 "My style is feminine with a little touch of edginess, sexy but still classy, and fashion forward.  I don't overdo it. I pick great pieces and keep it simple."
                                                            ~Andrea Nelson, Billings Best Dressed, Mom on the Go Winner
ANDREA NELSON'S LOOK: Big Star Skinny Jeans Liv $136, Daytrip Military inspired Jacket in Beige $44.95, BKE Jewelry Earrings $10.95, Necklace $16.95, Bracelet $22.95, BKE Tank $14, Daytrip Mint Burnout Tee $24, Not Rated Wedges $54.95. All items found at Buckle.

ROBIN HANEL
Billings Best Dressed: Professional Look
  "In her preparation for the day, I always admire the careful thought and effort that Robin displays when selecting the appropriate clothing to wear. Because of Robin's hectic schedule with sometimes multiple events in a day, it is not uncommon for Robin to change clothes more than once to fit the occasion.  It is without failure and a certain romantic flare that Robin will always ask me, 'Do I look okay?' My response is always, 'You look beautiful.'"
~ Mayor Tom Hanel, Robin's Husband, Nominated Robin Hanel for Billings Best Dressed
"I try to dress with style and class to field the adventures of the day. I enjoy the opportunity to add sparkle, which can take me from career to meetings followed by public events"
                                                                                          ~Robin Hanel, Billings Best Dressed Winner
ROBIN HANEL'S LOOK: Snake Pencil Skirt in Black and White $88, Belted Casual Jacket in Biscotti $140, SL Ruffle Shirt $78, Bead and Gold Chain Layered Bracelets $45, Gold Zebra Hoop Earrings $35. All items found at White House Black Market.