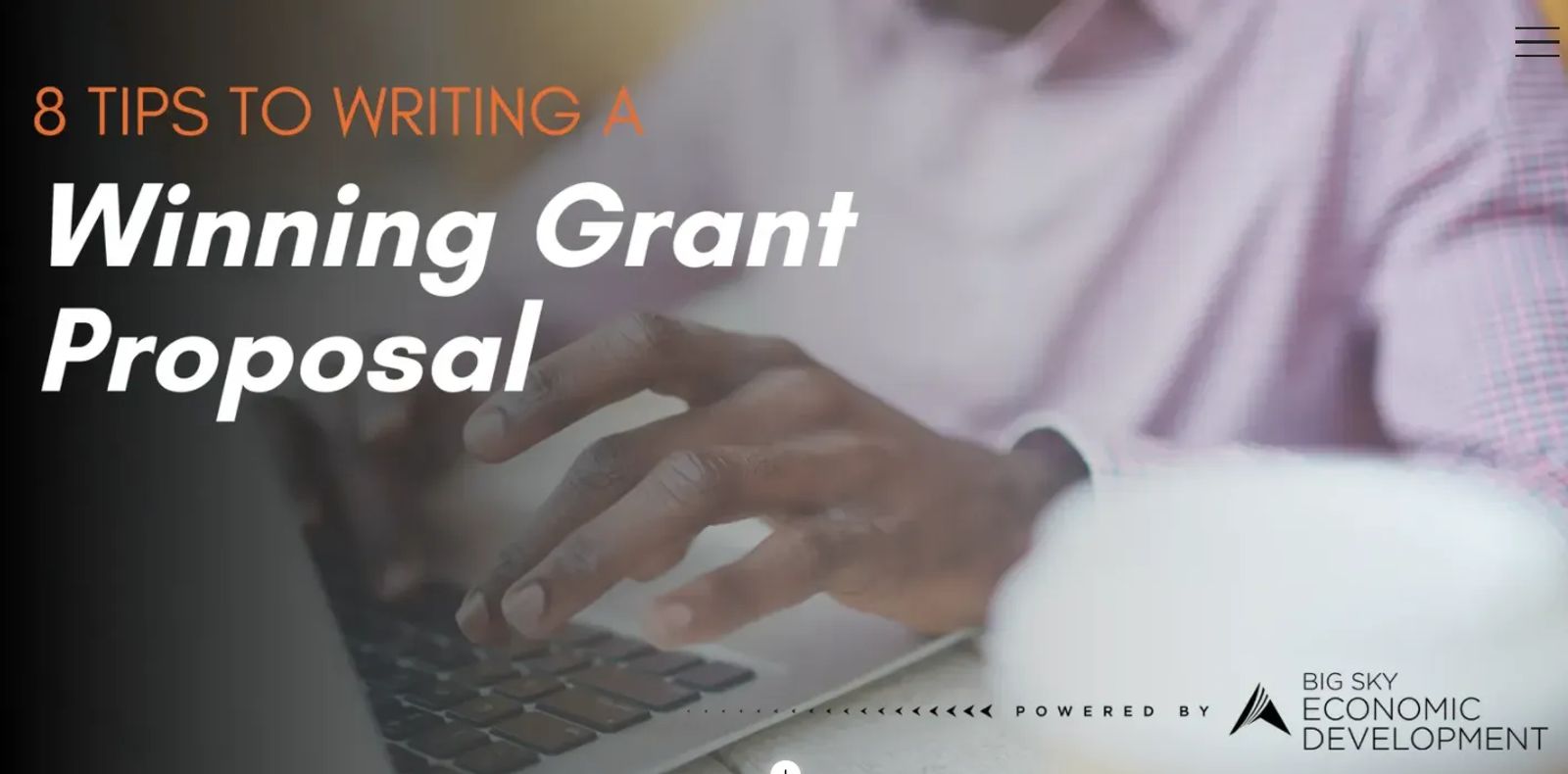 By: Dianne Lehm | Director of Community Development
Writing a grant proposal is much like writing a term paper for school. Each funder will have a set of guidelines to follow. Responses may only be a couple of pages, but others will require 40 pages or more of narrative on the project.
TIP 1: FOLLOW THE DIRECTIONS EXACTLY!
Follow the directions exactly! Thoroughly read all the guidelines and requirements to make sure you are eligible to apply and that your project fits with the funders mission. The funder has a reason for each of their requests for information, space limitations, formatting requirements and more. Just make sure you follow each requirement and include ALL the requested information.
TIP 2: DO YOUR HOMEWORK. RESEARCH!
Do your homework and research information about your funder. Find out information about the funder, the organization's history, what type of projects they support, news articles, and who is currently serving on their board of directors.
TIP 3: START EARLY.
Start your proposal early! Don't wait until the last minute to begin, especially if it is a lengthy application. If the deadline is too tight you are better off waiting until the next deadline to submit a complete application.
TIP 4: CLEAR & CONCISE ANSWERS.
Clearly and concisely answer each question in the first sentence of your response. Then use the remainder of the allowable space to expand on the details of answer.
TIP 5: ACRONYMS – WRITE THEM OUT!
Make sure you identify and write out any acronyms used in proposal at least once every couple of pages. A familiar acronym to you may mean something entirely different to the grant reviewers. For instance, MAC could mean Montana Arts Council to you and it could mean Montana Association of Churches to the reader.
TIP 6: SUBMIT A COVER LETTER.
Submit a cover letter with your proposal, if allowed in the guidelines. A cover letter shows the funder that the application is being submitted on behalf of organization. It should be signed by the head of the organization and state clearly the what is being requested in the application.
TIP 7: LETTER OF SUPPORT.
Provide letters of support for your project. A letter of support shows the funder that local organizations and community members are aware of your project and are in support of your request for funding. The letters should be project specific and address an aspect of the project that is important to the person or organization. Letter of support may be from elected officials, partnering organizations, or individuals. Make sure to ask for these letters early and have them delivered back to you, not mailed to the funder.
TIP 8: BE ON TIME.
Submit your proposal on time and by the required channel. More and more, grant applications are being accepted electronically, but not always. Confirm how the funder wants to receive the proposal. Do they want a hard copy of the proposal, electronic only, or both electronic and hard copy? Is the deadline a mailed by or deliver by date and time? Check the time zone also. A 5 pm deadline in Washington, D.C. is a 3 pm deadline for us in Montana.
And lastly, always submit your proposal well ahead of the deadline to avoid any mishaps with technology, weather, or mail. Consider the what if's, a power failure, a snowstorm, internet service is down, or other technical issues. Planning ahead gives you time to address any issues before they become a problem.
Grant writing is a skill, and practice makes us better. Keeping telling the story of your project and don't be discouraged if you don't get funding on your first try. Together we can do so many amazing projects for the betterment of our community.