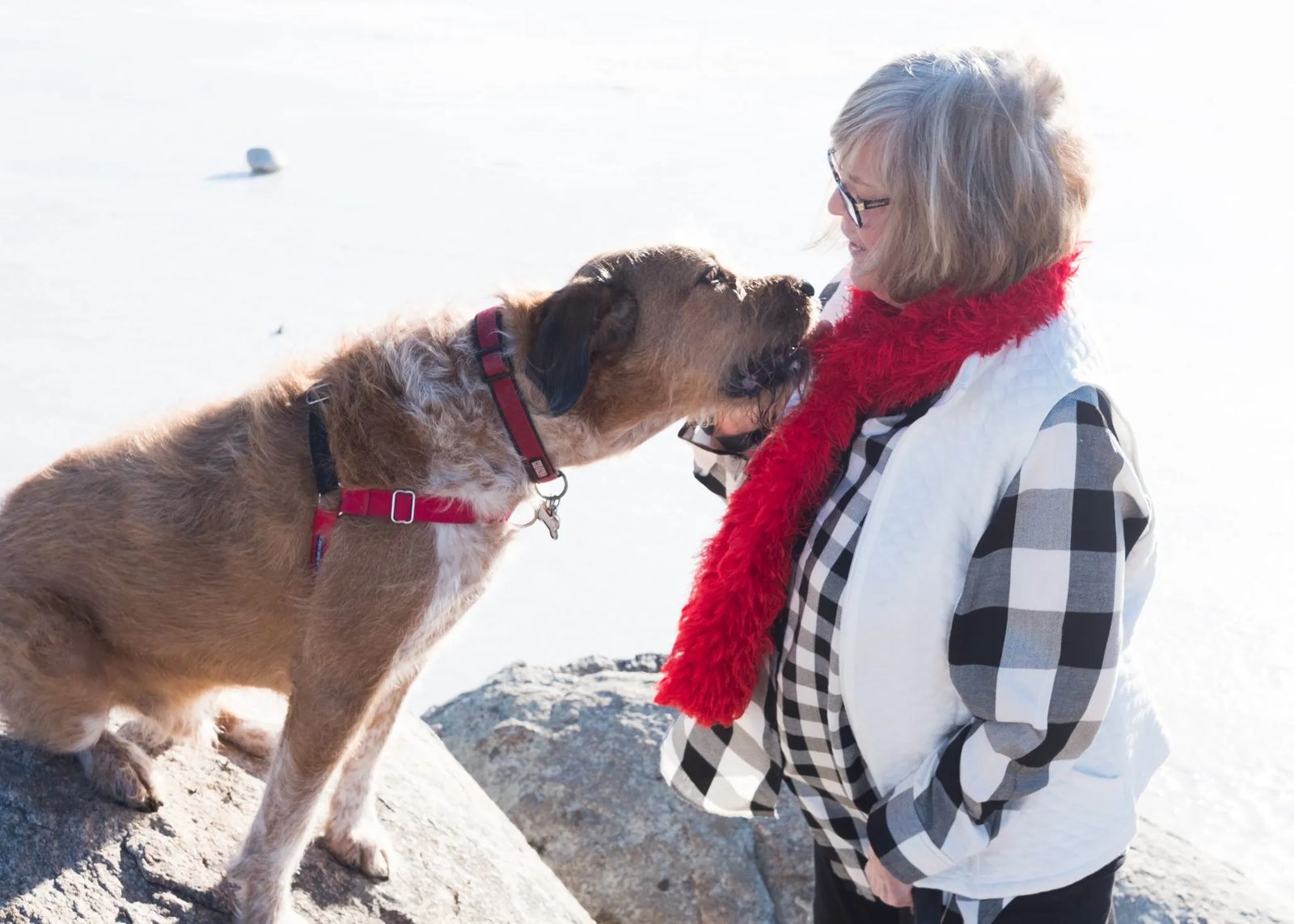 A Heartwarming Tale
Max the Prison Paws pup is now larger than life
After spending 20 years in front of an elementary school classroom, Donna Cochran always loved reading stories to children. As a teacher, her favorite activity was helping students write and illustrate their own books. But, over the course of all of those years, she never imagined that one day she would be reading her own storybook to a group of youngsters.
Seven years ago, Donna and her husband had their granddaughter Karlie living with them. During that time, Karlie would beg her grandparents for a dog. "She would drag me to all these places to look at dogs," Donna says. She'd bookmark websites with the hope that one day, she'd get her grandparents to agree that the three of them needed a furry friend.
While researching pups, Karlie discovered the website for Prison Paws, a dog-training program and then an animal-adoption service run out of the Montana Women's Prison. As a part of the program, inmates are trained to offer basic dog obedience classes, plus boarding and grooming services. Before long, Karlie and her grandma were headed to the prison to pay a visit to check out the animals that were up for adoption.
It took just a few minutes for one to catch their eye.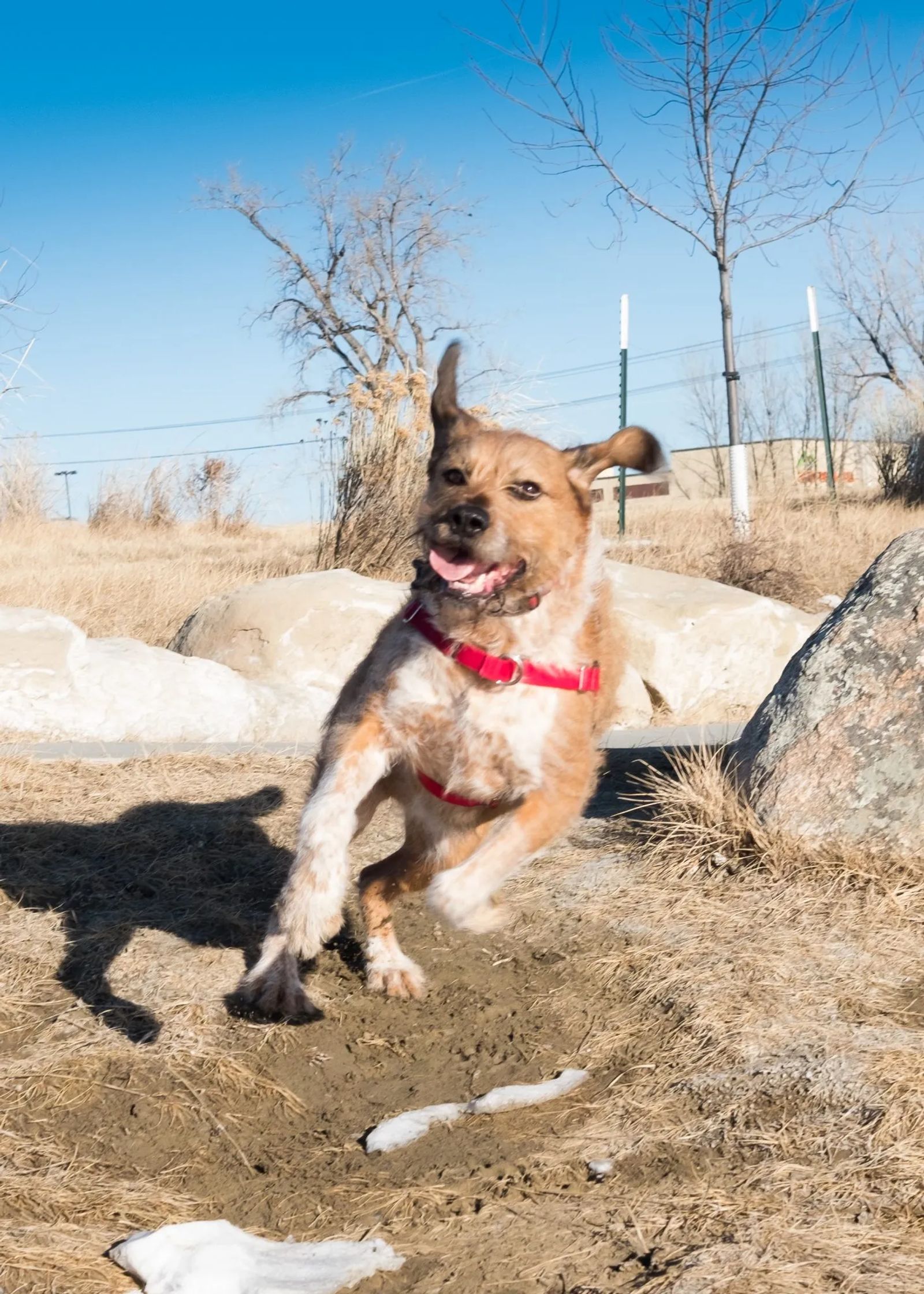 The little German wirehaired-pointer mix with "every color of fur you could imagine" wandered over, and after inspecting the pair, lay down and rolled over for his belly to be rubbed.
"It was love at first sight," Donna says. That afternoon, the dog they'd call "Max" was officially adopted and the two quickly went home to prepare a place for him.
"He has been an awesome dog," Donna says, relating how the pup grew into a 65-pound dog. While grandpa wasn't a fan of adopting him at first, he now calls Max a good buddy.
A year and a half after Max was added to the family, a friend of Donna's, Marcia Melton, asked her about some of her dreams in life. Donna told her she'd always thought about writing a book. "Then, do it," Marcia told her. "Write a story about Max. He has a lot to say."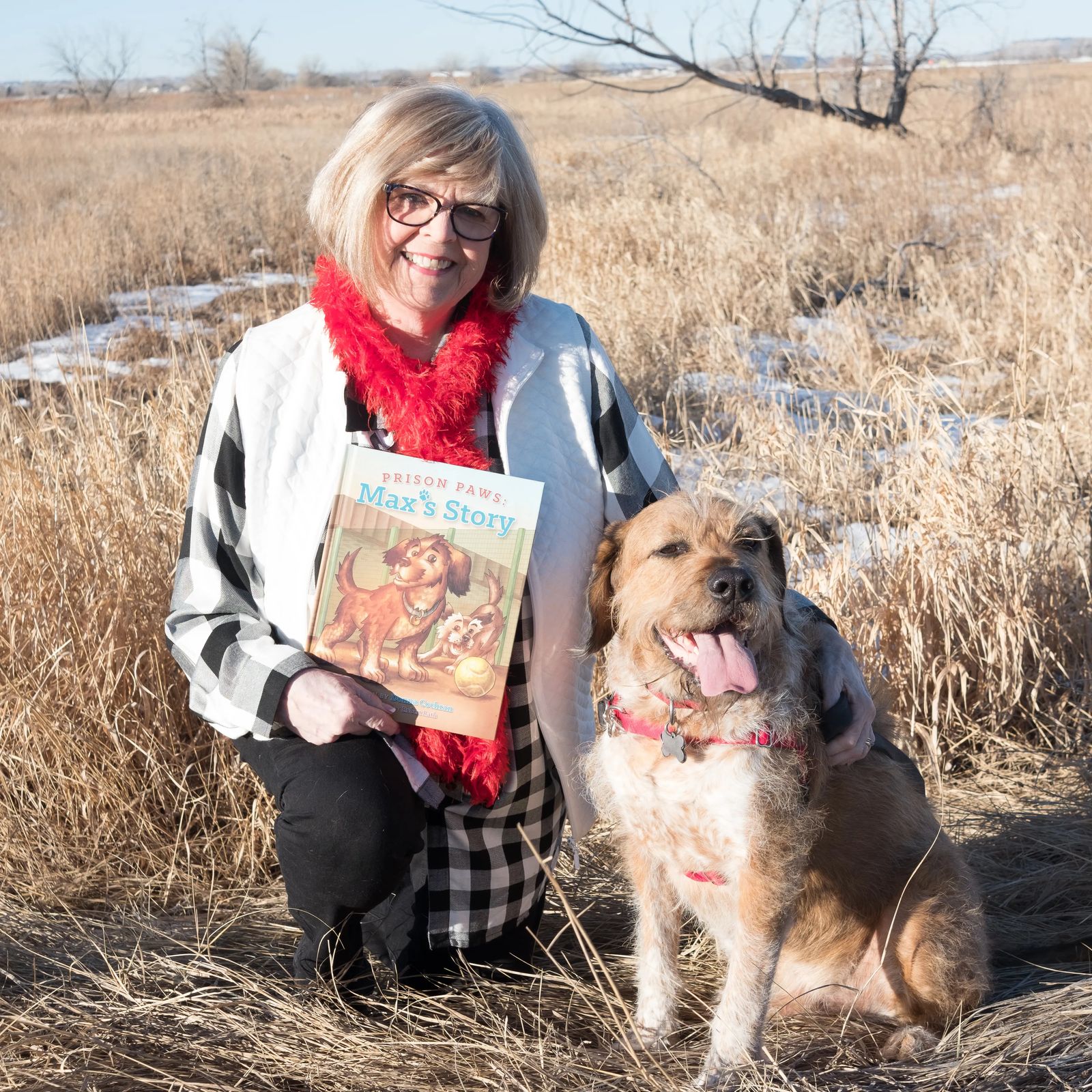 It wasn't long before Donna pulled out her iPad and started jotting down ideas. "I don't even think my husband knew I was doing it. I just started writing and the story came out," Donna says. On a trip to Arizona to visit Marcia, she brought her rough draft with her.
"It was the roughest of stories and it took everything in me to give her permission to read it," Donna says. But Donna says Marcia gave her a healthy dose of encouragement, and eventually, the two were making the final edits and looking for a publisher.
Max's story is a heartwarming journey through the early days when Max and his brother were abandoned as puppies. After scavenging for food and looking for a safe place to sleep, a kind stranger captured the pair and they eventually found their way to Prison Paws. The story showcases the love shared and the training instilled, leading up to the day when a grandmother and her granddaughter pay the prison a visit and give Max a loving home.
Since the book has been published, Max has become rather famous. The Prison Paws program uses him as a model student and he even comes back to visit and stay in the prison's kennel when Donna heads out of town.
"I think he is better behaved for them than he is for his mom and dad," Donna says.
"Max's Story" was published in spring of 2018 by Sweetgrass Books out of Helena. Tapping into homegrown talent, Donna turned to an artist out of Bozeman to provide the sweet illustrations.
Since then, Donna has returned to her first love of teaching, and after the book's release has had the opportunity to read Max's story to many different students in many different classrooms. If you ask Donna, reading this story never gets old.
"It is my favorite thing," she says. "After I read the book to children and answer their questions, I just come out floating. It is the best feeling."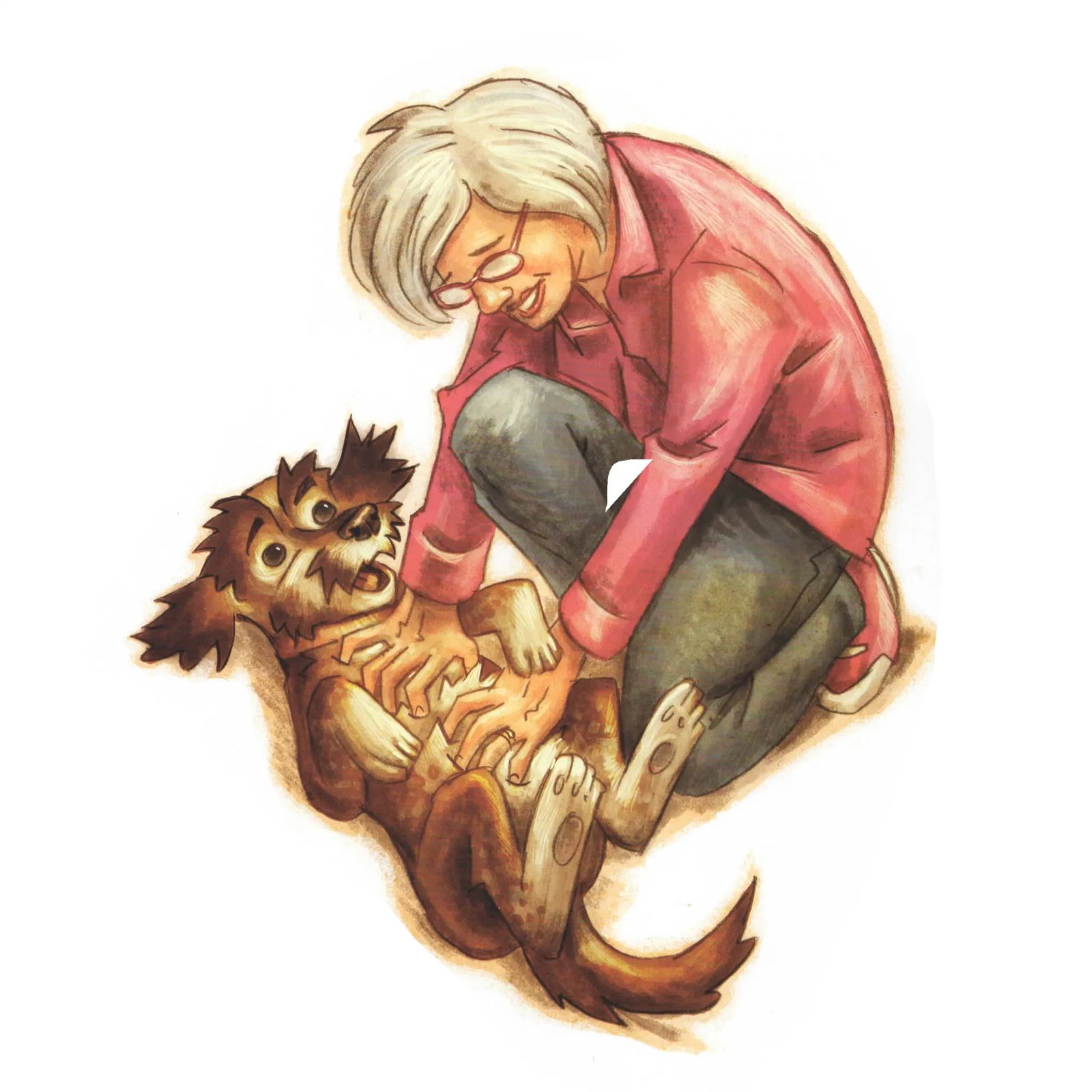 Donna and Marcia were also able to present "Max's Story" to the Montana State Reading Council. Aside from exposing educators to this heartwarming tale, Donna says, "We talked with reading teachers about the process of writing. We talked about how the children really love and can grasp the idea of writing their own stories."
Donna isn't sure she's penned her last storybook. She isn't sure whether Max, or maybe his brother Wolfgang, also adopted by a local family, have another story in them. She's not, however, ruling it out. For now, this educator is just enjoying the opportunity this story has given her.
PRISON PAWS: "MAX'S STORY" is available at Barnes and Noble, Gainan's Midtown Flowers and on amazon.com.