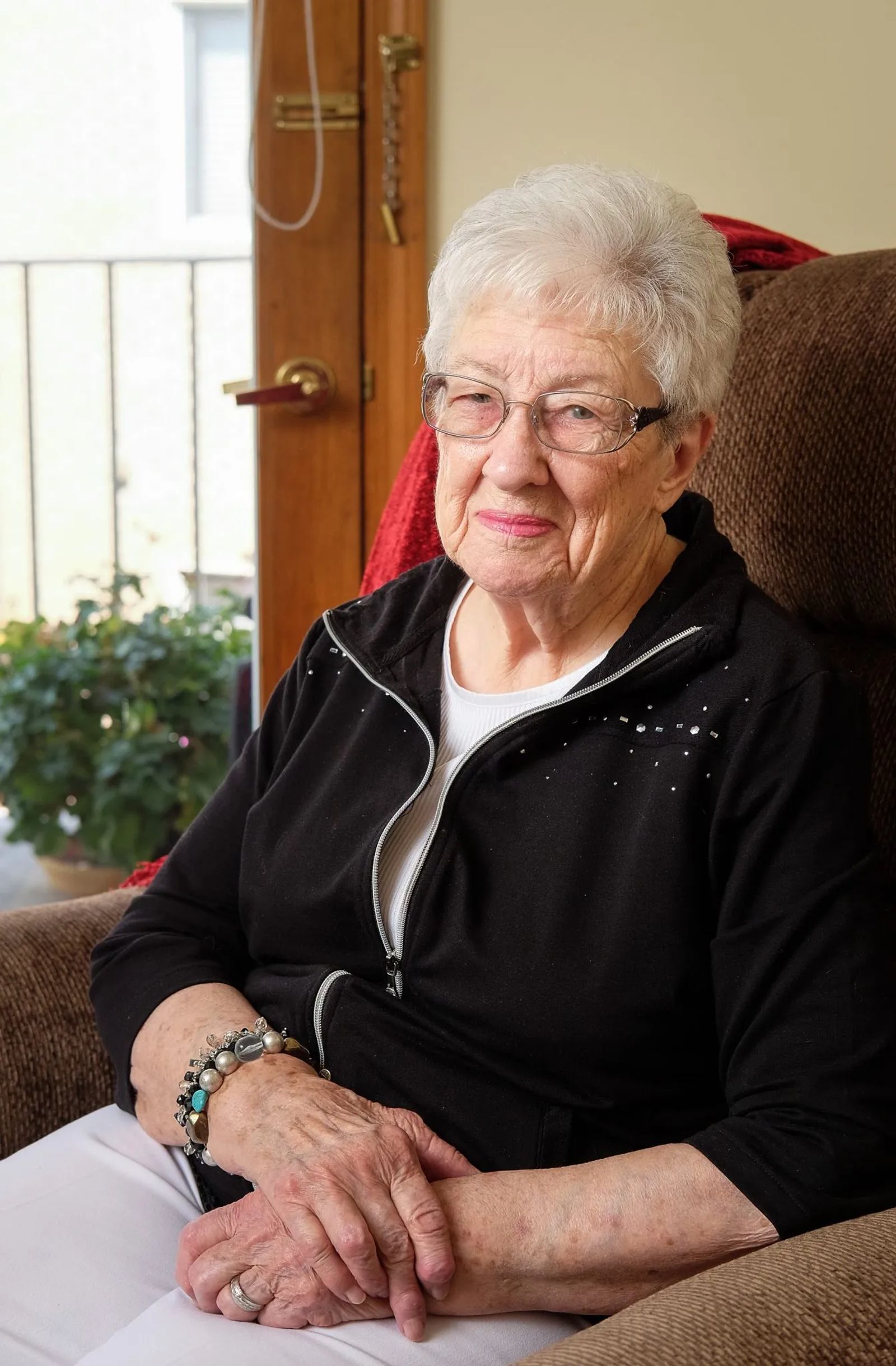 A Well-Lived Life
Billings Centenarian's Advice on Living Life to the Fullest
Lilian Bergum is a woman who sparkles. She'll look at you, and with a twinkle in her eye give you the kind of smile that says, "Wait until I tell you this!" She's lived nearly 100 years on this earth and with the help of her "full-blooded Norwegian husband," learned quite a bit about living life to the fullest.
Just to give you some perspective on what it looks like to be on this planet for a century, Lilian shares, "My father served in the military before the Spanish-American War," meaning her father served before 1898. Lilian survived the Great Depression. "That was terrible," she says looking off into the distance. "A lot of our neighbors just walked off and left their places. They couldn't make a living and they had to do something. As you grow older, you don't forget that." She witnessed two world wars and watched man take his first steps on the moon. She did it all under the big Montana sky, spending most of her life in the small town of Big Horn.
"Big Horn used to be along the interstate but they moved the road," Lilian says. "If you were going too fast, you'd miss it!"
There was no such thing as running water on the farm and ranch where Lilian lives. To get to school, she and her sisters relied on their horse named Bess. "We three girls would go to school in this two-wheel cart with Bess pulling us," Lilian says with a smile. "Every now and then she'd get spooked and she'd start off across the prairie, scattering us kids all over the place. But, she wouldn't go far and we never got hurt!" She remembers her dad stuffing her saddlebags with corn to give their mare a bite to eat during the school day. It was a charmed life.
As Lilian gets ready to celebrate her 100th birthday on October 31st, she knows it's her good genes that got her this far. Her older sister, Virginia, passed away last January, just shy of her 105th birthday. Lilian just moved into a senior living facility three months ago. Before then, she lived independently in a home off Wicks Lane in the Billings Heights. "When we moved there, where Wal-Mart is now, it was a horse pasture. All up and down Bench Boulevard were gardens that sold vegetables," Lilian says reminiscing.
When asked what the secret is to living a long and happy life, she jumped right in sharing some of her personal joys that help her live each day to the fullest. "I don't get up early!" she says with a giggle. She stays active. While she hasn't attended the "Sit to be Stong" workouts each morning at her senior living complex, she thinks she'll start, saying it's important to keep on moving. She'll spend upwards of a month under the sun in Arizona each Christmas, visiting her 75-year-old daughter, Julena, and her family. Friendship also ranks high for this soon-to-be centenarian. Lilian says, "I have a friend Esther and we've been friends for more than 60 years!" The two still play cards regularly, which is yet another secret to Lilian's happiness. "Have you ever played Spades?" she asks with a smile. Apparently, Lilian is quite good.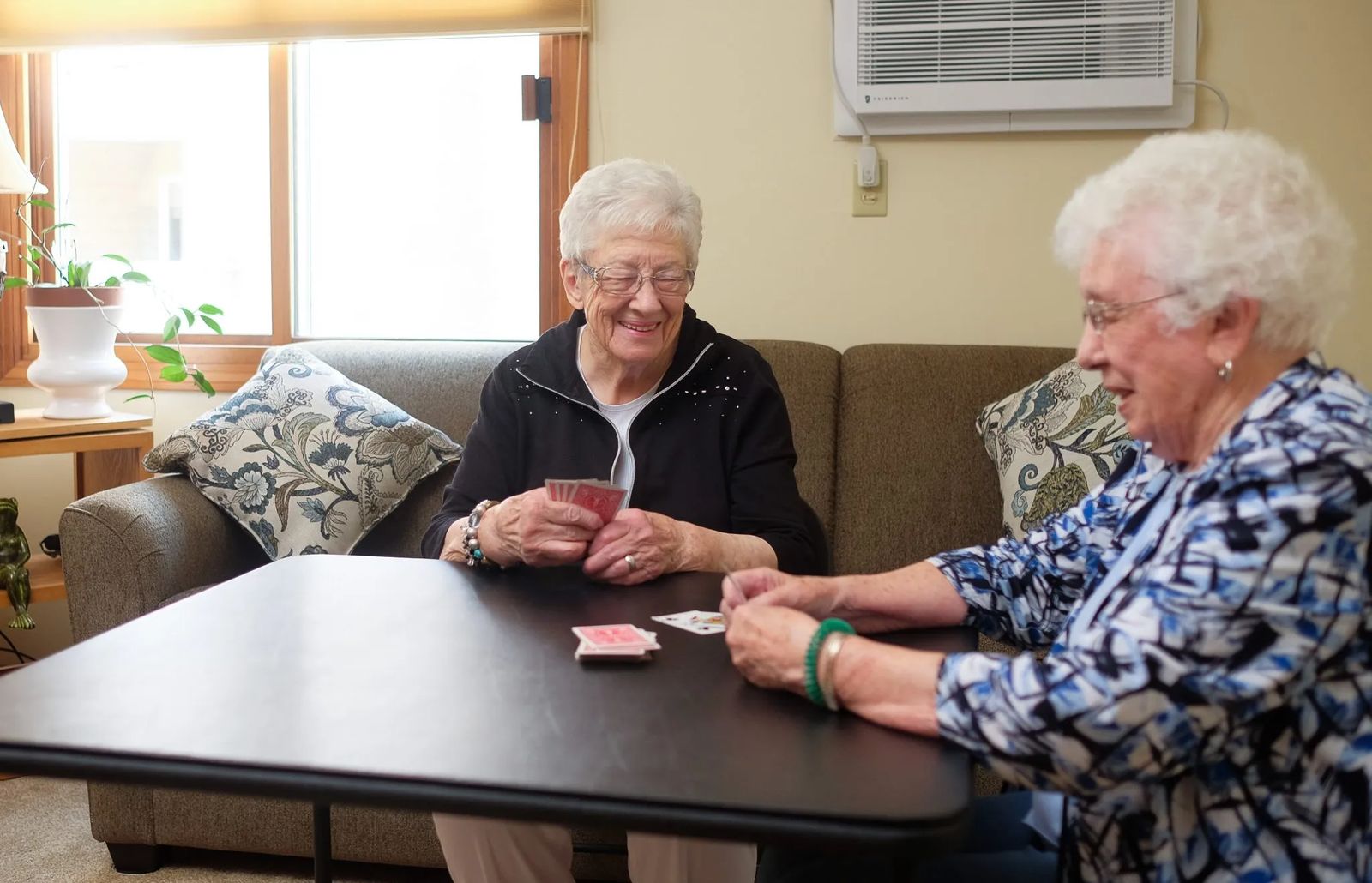 "Don't do drugs and don't smoke," Lilian says as she adds to the list. She'll be the first to admit that naps are a part of her daily ritual as well. "I will sit down to read the paper and next thing you know I wake up and the paper is on the floor!" she'll tell you with a laugh.
Over the years, Lilian has cultivated her creative side. Watercolor paintings adorn the walls in every room of her apartment and pieces of painted ceramics accent her décor. As Lilian shares a little story about each nature-inspired painting, she waves her hand and says, "I have more pictures in here, but you're going to be tired of looking at pictures!"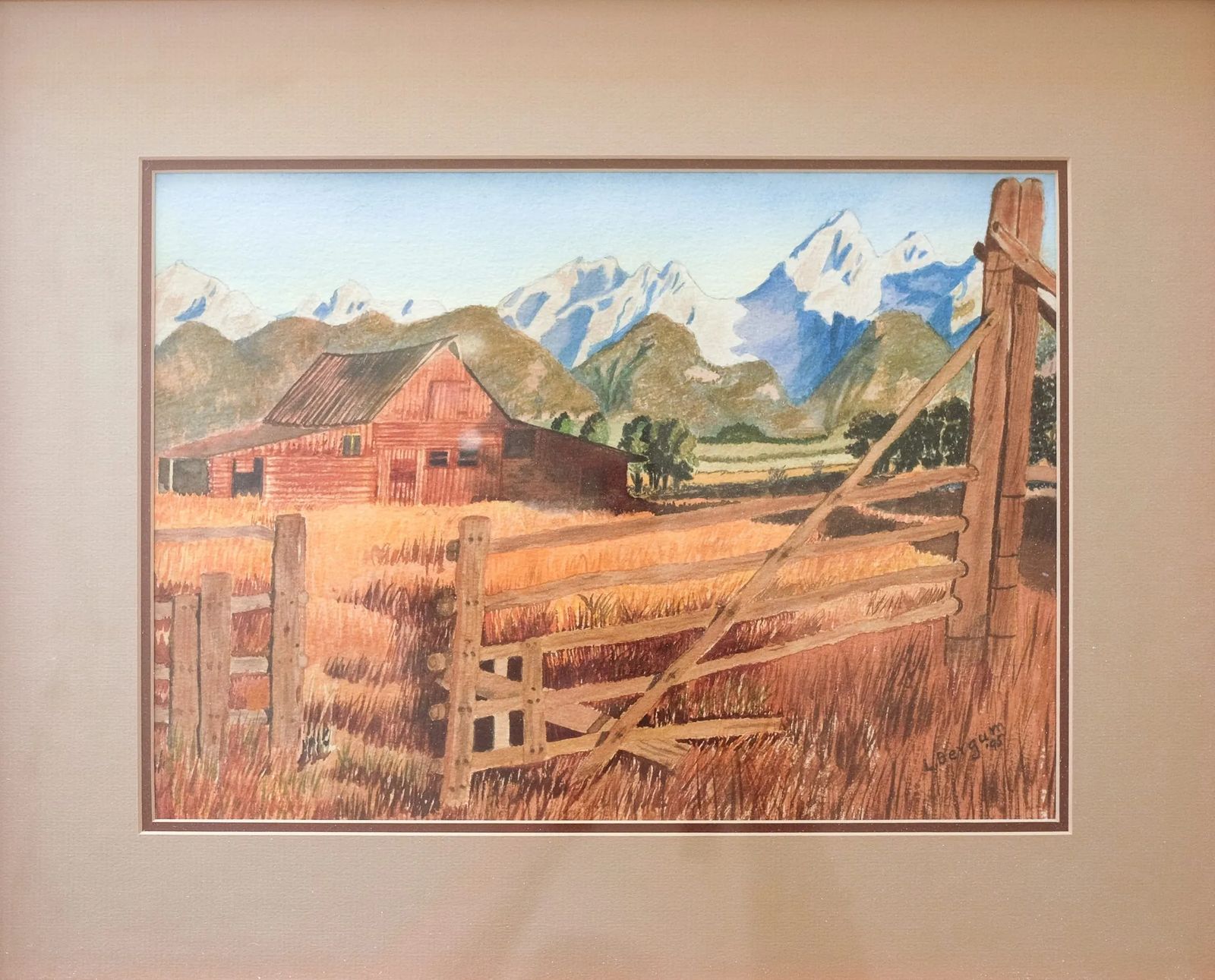 She experienced the joy of embracing her husband's Norwegian culture. Irv passed away in 1986, just three years into retirement. "He was a character," Lilian says. "I had to learn how to like lutefisk, and now I love it. I learned to eat lefse at Christmastime. I learned to drink coffee." Lilian smiles and adds, "In those days, the ladies would take a cube of sugar and put it in their mouth and then, they would sip the coffee through the cube of sugar. Oh, we don't do that anymore!"
When it comes to guilty pleasures that bring a smile to her face, "Oh, I love candy! I have a piece or two or three each day." She has her favorite TV programs, "Oh, what's that game show? 'Come on down!'" she says with a laugh. And, not a day goes by where she doesn't escape with the help of a good book. "I just love to read," she says with that trademark smile.
If you ask her about any regrets in life, Lilian does have at least one.
"As time goes on, I wonder why I didn't ask our parents more questions about their childhood and their lives." If she had something to do over again, she'd make sure she didn't miss out on a bit of her history when she had a chance to learn it.
As she gets ready to blow out 100 candles on a very vibrant cake this October, Lilian says she doesn't feel her age at all. "I just live my life!" With a bit of a giggle she adds, "In my mind, I'm young. Age is just a number."