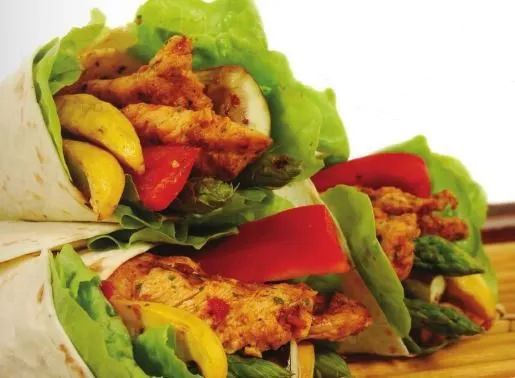 Add Some Spice to Family Dinners!
Easy Chicken Fajita Roll Ups
Create this dinner that is as easy as Uno, Dos, Tres!
Ready in minutes, this dish is a sure-fire family pleaser. Make this dish as hot or as mild as you like since the "heat" comes from the salsa you add.
INGREDIENTS
1 pound boneless skinless chicken breasts
1t. Cumin
¾ c. thick and chunky salsa
½ t. minced garlic
1 sliced onion
1 sliced red or yellow pepper
DIRECTIONS
Cut chicken into 1" strips and sprinkle with cumin. Spray skillet with non-stick cooking spray and stir fry chicken until the meat is no longer pink. Add salsa, garlic, onion and pepper. Cover and simmer for 10 minutes or until vegetables are tender. Serve in tortillas with extras like sour cream and guacamole on the side.