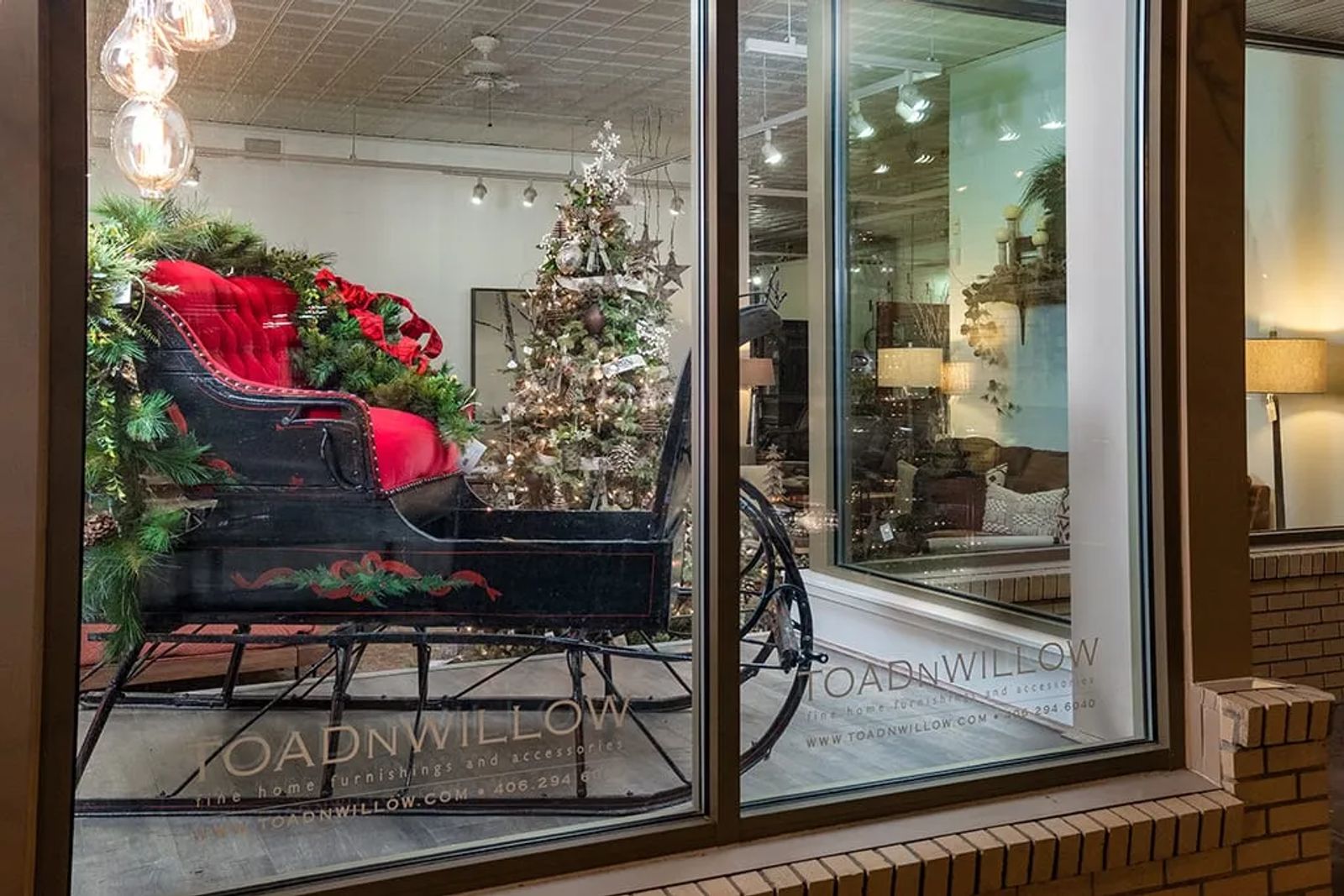 All that Glitters
Toad N Willow shows off Christmas Trends 2018
It takes only a few moments peering through the front window of Toad N Willow's new location in downtown Billings to entice you into the holiday spirit. Imagine yourself riding in a one-horse open sleigh on your way to the most extravagantly decorated Christmas party ever. Step into this winter wonderland steeped in tradition and refined in fantasy.
It's a magical tour of this year's holiday décor trends thanks to Toad N Willow owner and designer Laura Mettler along with designers Lindsay Vandersloot and April Mettler. Each of their top five designs makes a holiday statement wrapped in everything inspiring from earthy to glitzy.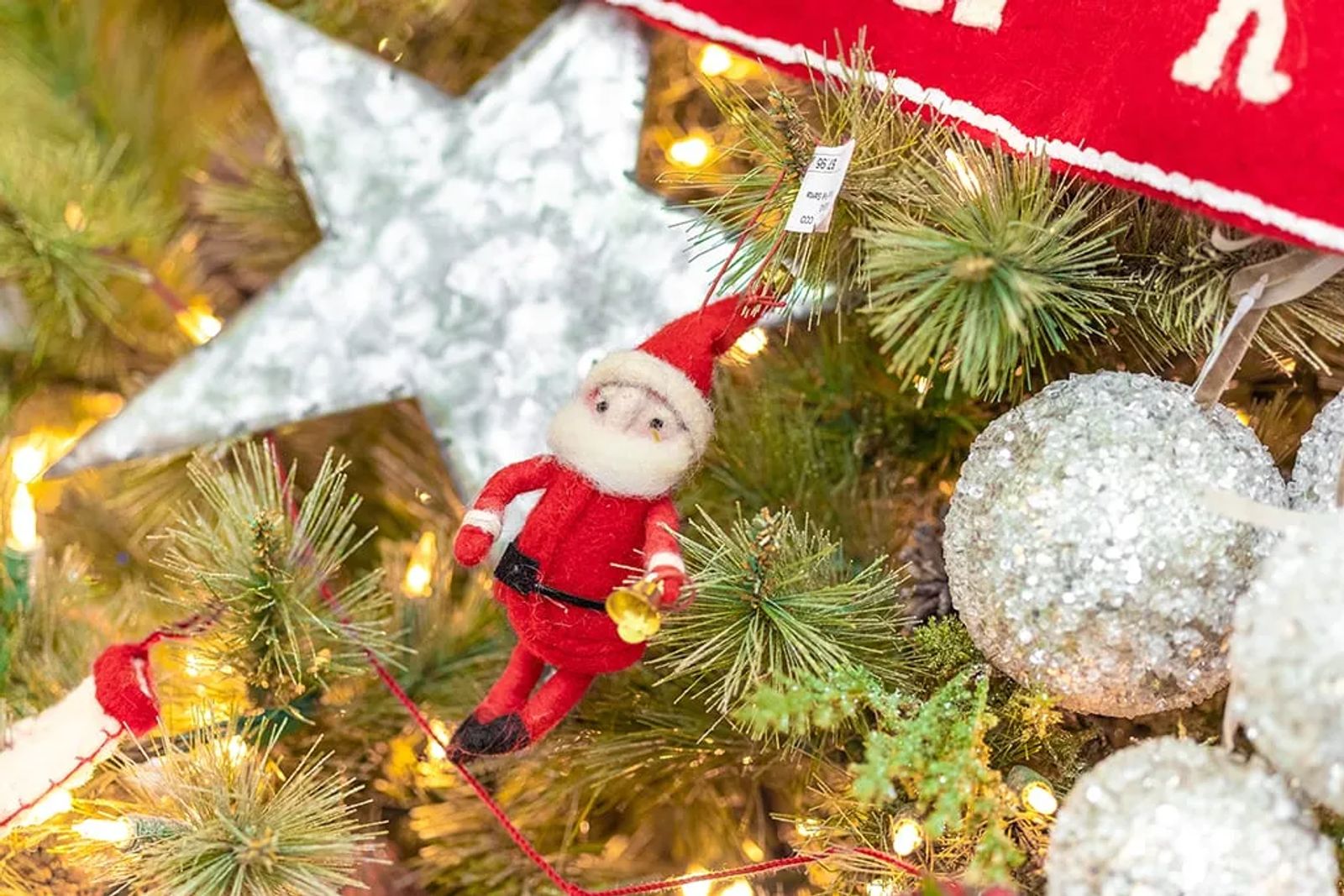 CELEBRATE THE FARMHOUSE
It's the most wonderful time of the year and the natural Farmhouse look is as traditional as it gets. For a cozy and timeless welcoming glow to your home this season, say Merry Christmas with galvanized signage. "We like to see bins and buckets with labels on them," Lindsay says, "or that metal 'Thankful' sign."
The good news is, according to April, "All metals are trending right now." With so much wood in our homes — from flooring and cabinets to trim and furniture — this perfect mix of wood and metal allows simple and understated warmth to inhabit your holiday decor. "You can even put the Farmhouse look into a modern setting by using the colors from your room on the tree," Laura says. "Tying in colors brings life to your room and makes the 'look' fit in."
GLITZ & GOLD
For a little more posh flavor, dark shades mixed with gold are proving to be the perfect match. "It's stunning," Laura says. "This year, we've gone with gold and navy blue with dark woods. It gives such an elegant appeal. Since gold is a metal, it goes with everything!"
Gold dances on branches of many of the trees here at Toad N Willow, illuminating each design scene. It takes center stage and ramps up the wow factor when this glitzy metallic accessorizes a blue velvet sofa. "Velvet is texture," Laura notes. "Gold goes well with any velvet."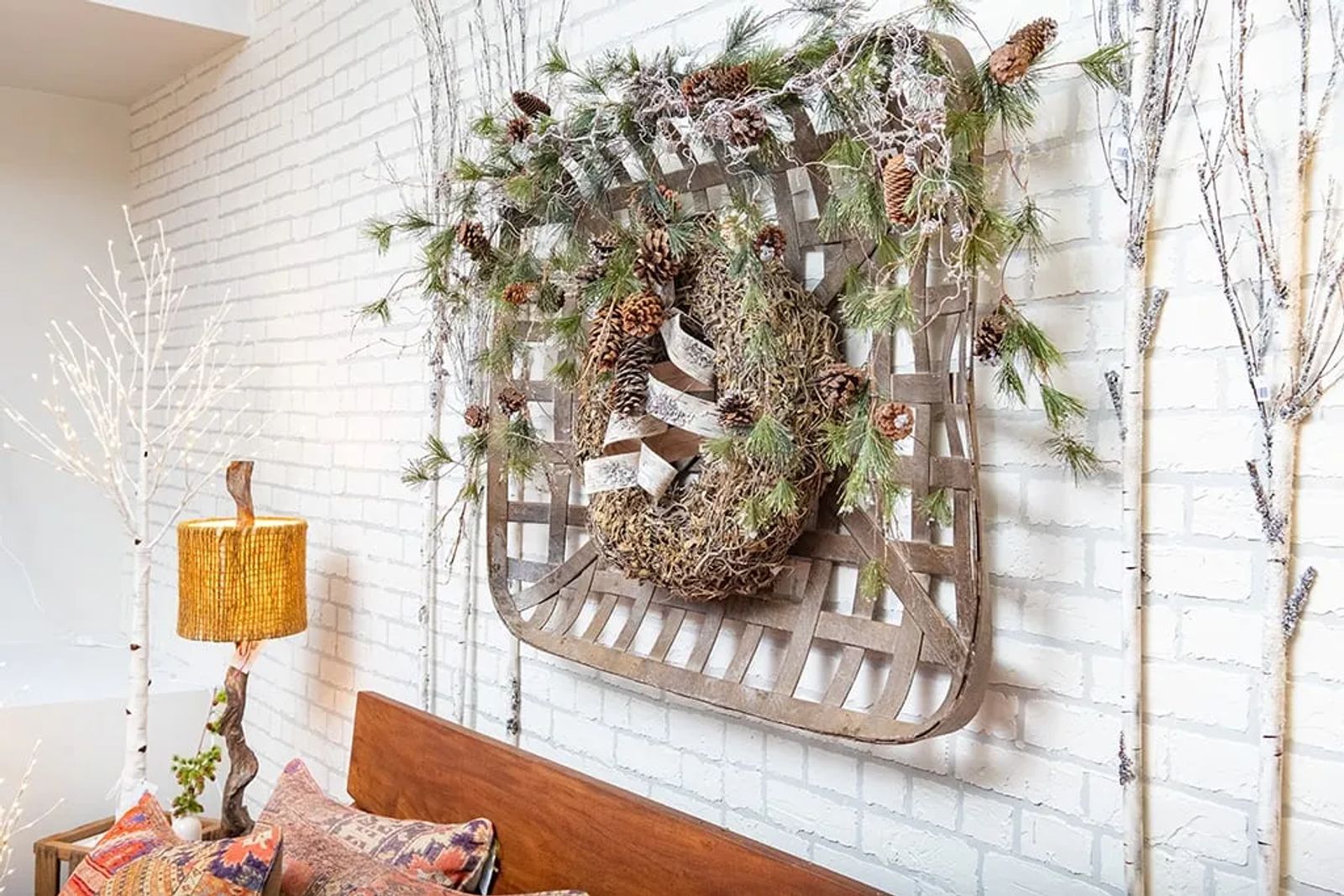 AU NATURAL
Bring the outdoors in this year. "Naturistic is all about every day outside elements from the earth," Lindsay says. "We use twigs, pinecones, boughs," adds April. Greenery overflows. "We use lots of it," Laura says. "It depends on the theme for each design but this year we're using seeded eucalyptus, which is big with Farmhouse, too. We incorporate non-evergreens like this as well as using our evergreen trees and garlands."
A big trend in decorating naturally that Laura calls nothing short of a "craze" centers around wildlife. Owls, deer and raccoons are very trendy this year. "Llamas are huge and so are mice and other rodent-like animals," April says. "We sell out of deer every year," says Laura. "Whether they're metal or glass," Lindsay chimes in.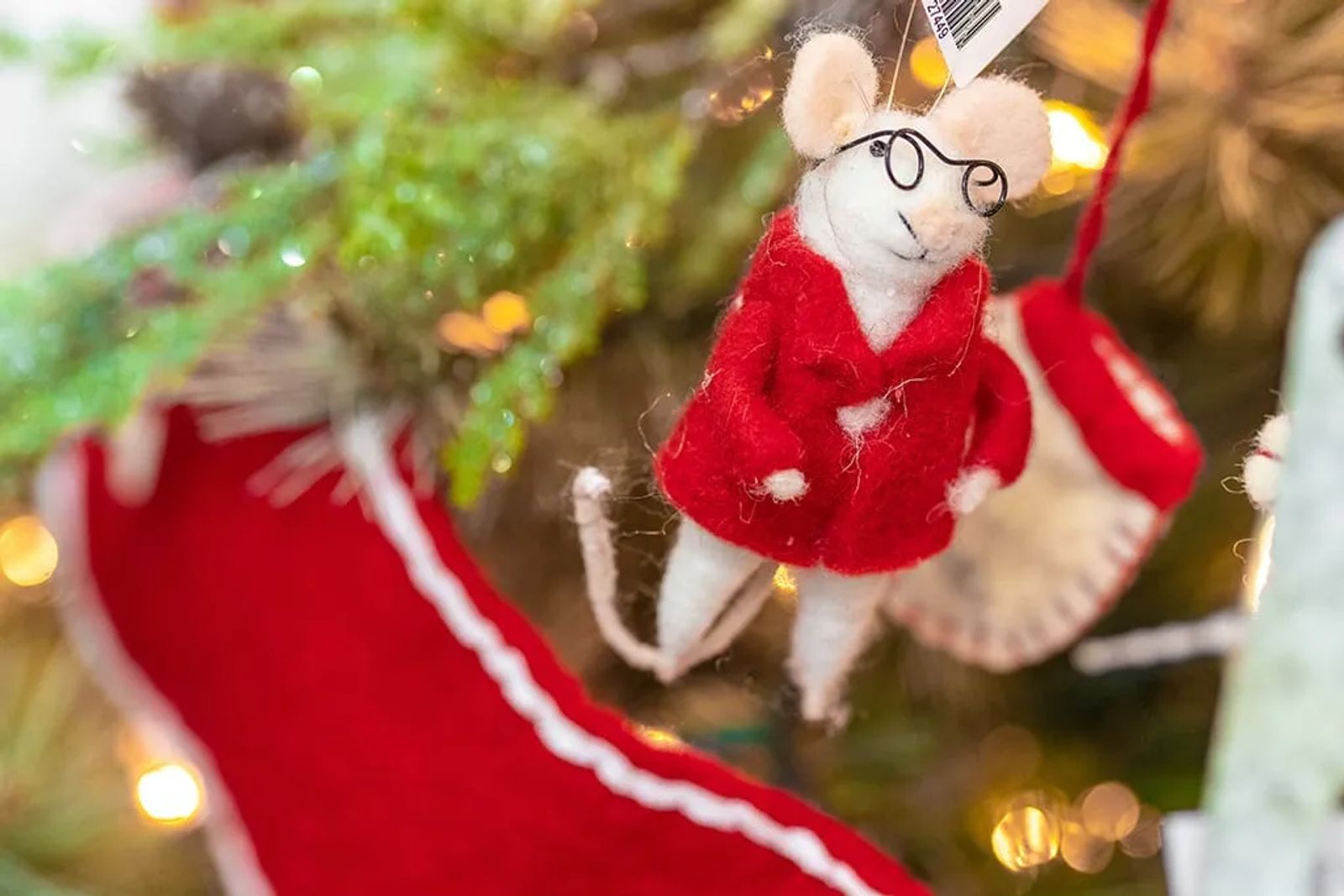 FABULOUS FIBER
For a more homespun flair, you need to look no further than felt. "It's worked its way in," Laura explains. "At market, it's wool. We call it felting. It's homey and fun and there are lots of lambs, all kinds of animals that are felted."
Along with darling wooly animals, light and wispy white felted trees adorned with tiny red beads mingle with the many evergreen trees. "We've put little LED wire lights on them," Lindsay says. These delicate fabulous fiber trees impart a touch of softness to any décor. There are also felted banners and garlands. It's a plethora of wooly sumptuousness to give your home that cozy holiday feel.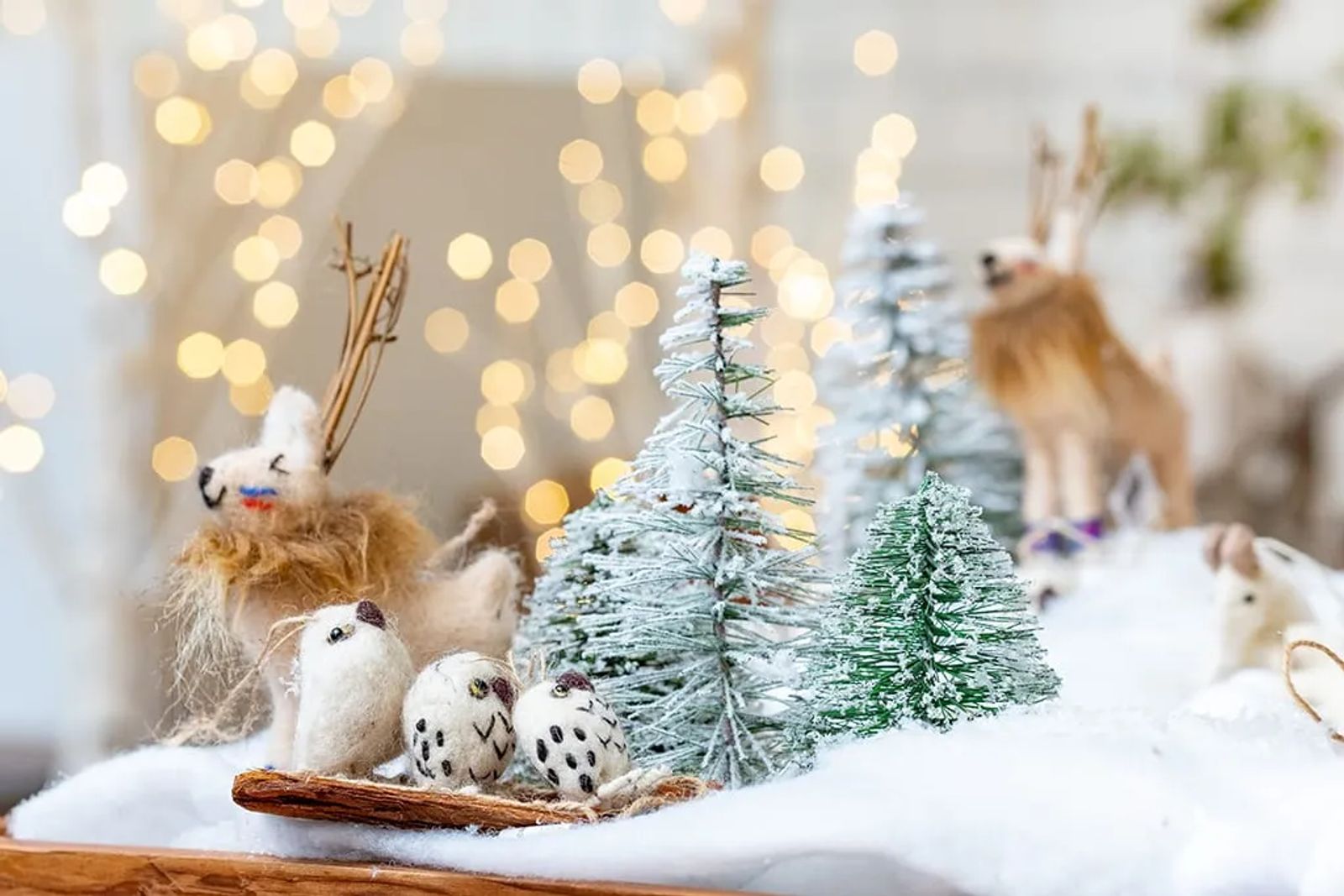 LUMINOUS LIGHTING
Lighting, with its sparkle and pizazz, adds the twinkle in any space. "Lighting makes Christmas happy," Laura says. "Thanks to today's technology," Lindsay adds, "you can add lights to anything." The designers here do just that. "Absolutely everything we put lights on!"
Snow globe lanterns light the way and aesthetically warm up a room. LED candles come in varied colors and sizes. They complement any décor. So light up your world this Christmas with simple, no-maintenance lighting.
No matter the size of the room or the décor you may have, you can deck the halls using these most delightful Christmas looks. From earthy to glitzy and felted to farmhouse, you'll be able to sit back and enjoy ringing in the season with sparkle and style.
VISIT TOAD N WILLOW AT ITS NEW LOCATION at 118 N. 29th St. across from Brockel's Chocolates in the heart of downtown.