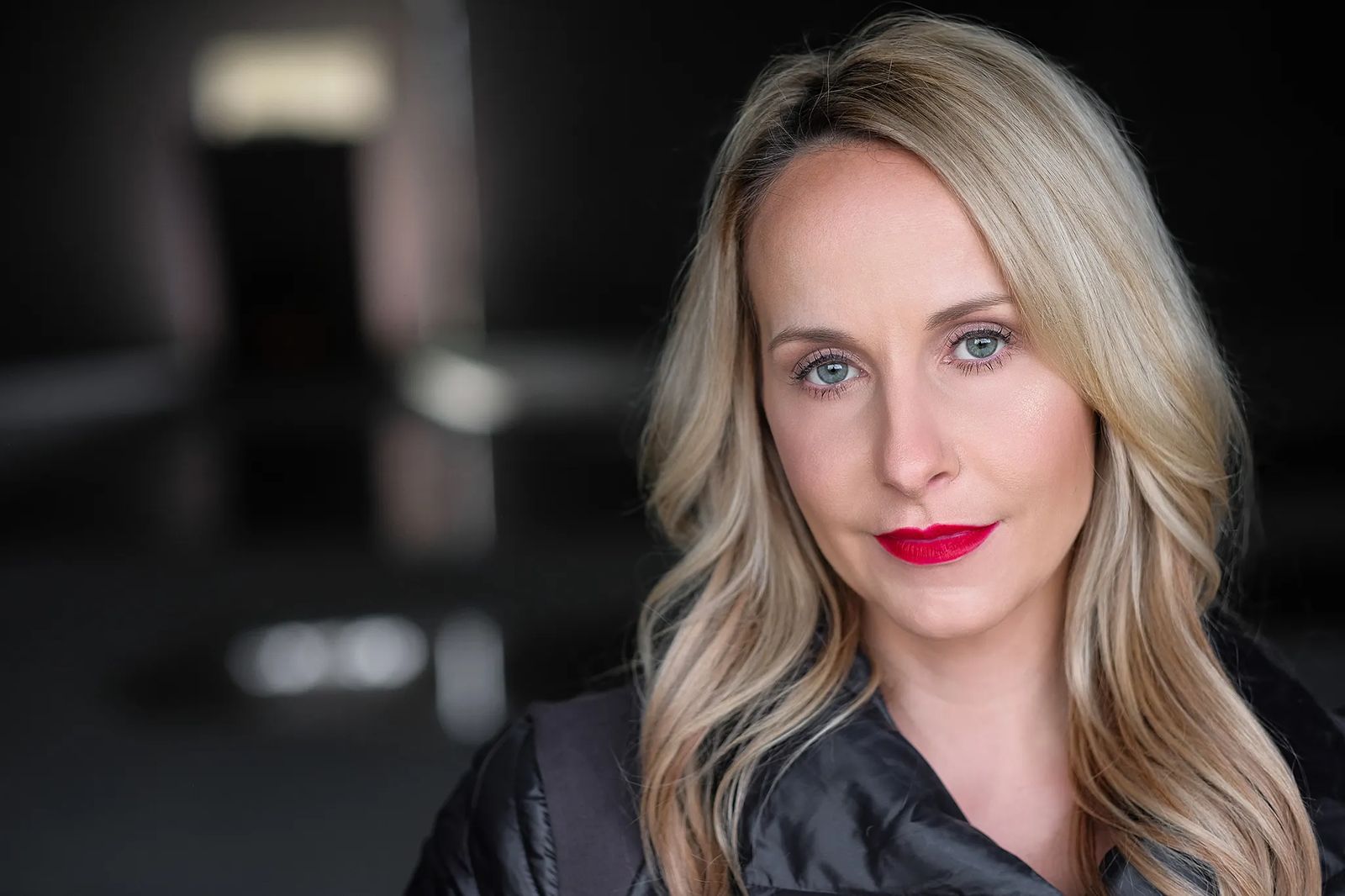 Be Bold, Be-YOU-tiful!
Retool your fashion for 2020
Wanting to step out in 2020 with a bold new look? We think finding those retooled classics might be what you need to add to your fashion repertoire. You don't need to make a spectacle of yourself to step up your game in bold ways. Take a look at these foolproof ways to broaden your fashion cred in the new year.
BOLD MOVES
Step out with a bit of drama in these over-the-top boots that come beyond the knee yet offer a mid to low heel for comfort. They elevate any outfit — from a black dress or black leggings to a classic sweater. You could dip your toes into this fashion statement by sticking to basics like black or brown, but living on the edge and strutting prints like this snakeskin pattern is the boldest move.  Let them be the center of attention and then just sit back and wait for the compliments. Gianni Bini Trillia Boot, $99.99 at Dillard's.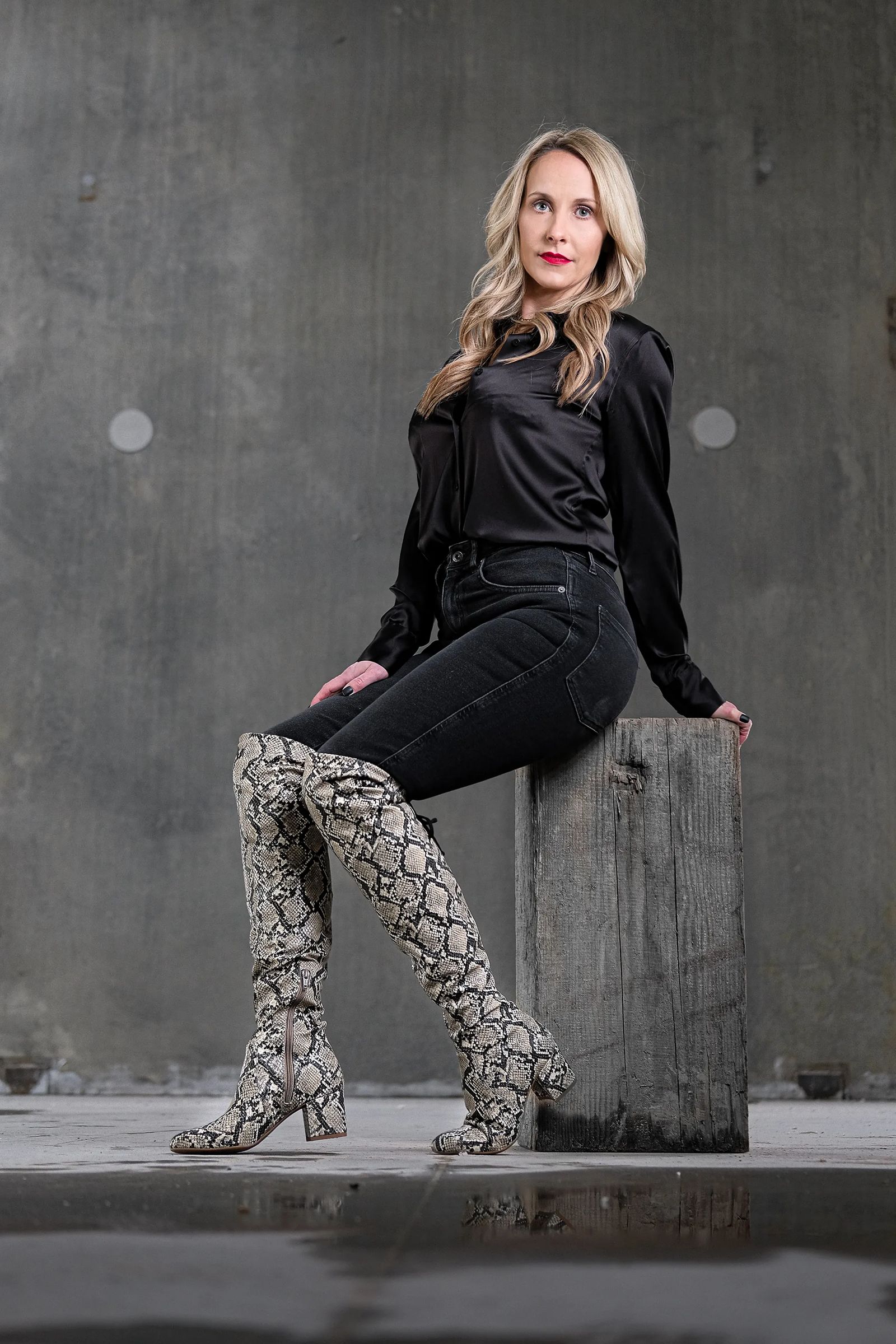 PUCKER POWER
Ramp up the color on your lips and they automatically scream bold. In the winter months, our skin's sunny hue fades and our fashion becomes more subdued. That's why brightening up our lipstick can turn heads. Many people think the statement lip is designed for evening looks but it's truly for anytime you want a little extra "pow."  Cherry Moon Lip Stain, $14 by Sephora.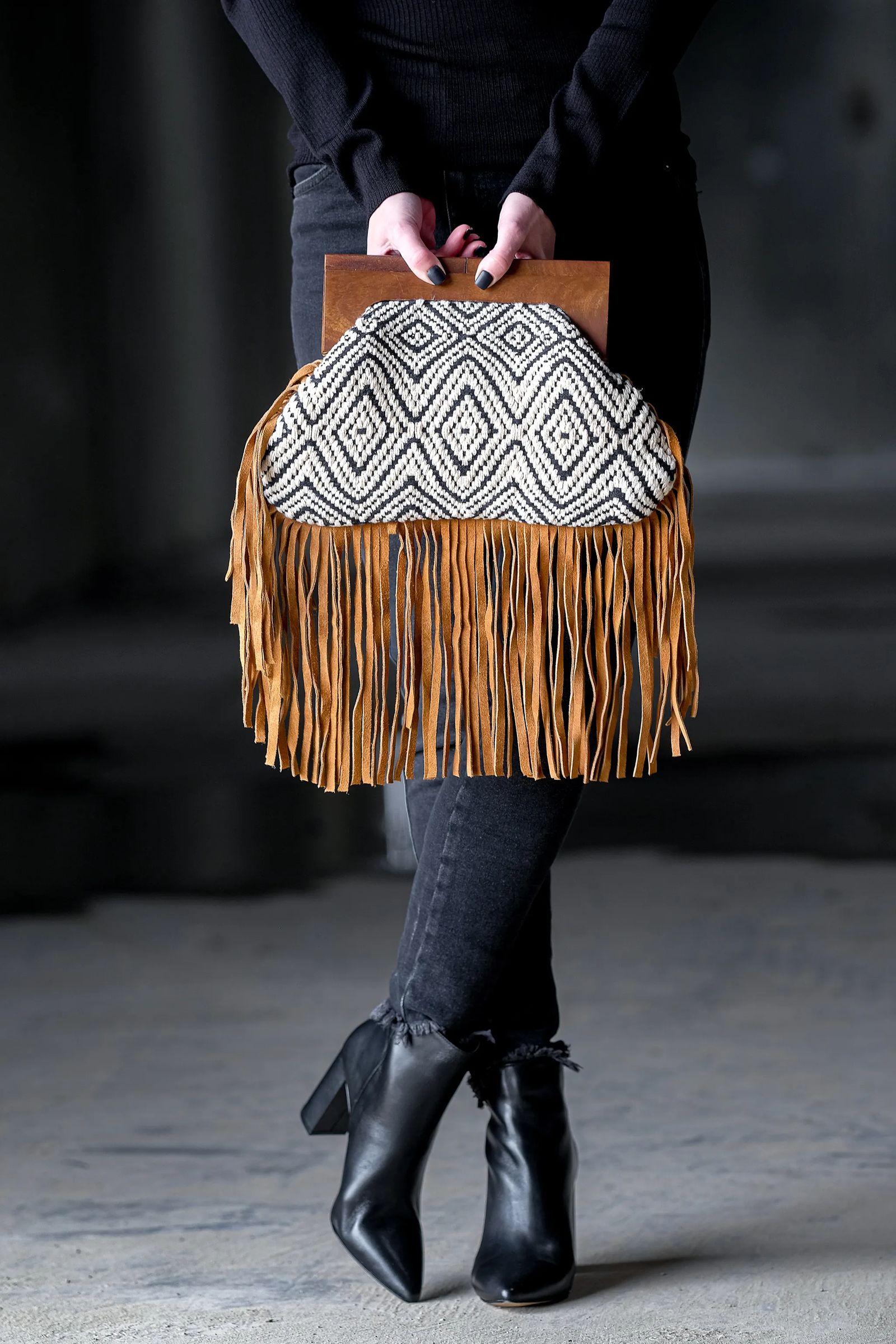 FRINGE WORTHY
Fringe is one style element that has staying power. It draws attention as a creative detail and that's why it's been a part of fashion since this whimsical flair surfaced in the 70s. This bag brings perfect harmony between a band of leather fringe and an on-trend woven pattern. Instead of playing it safe in that black dress, add a unique accessory like this to bring on that comfortable boldness we crave. LoveStitch bag, $78 at Something Chic.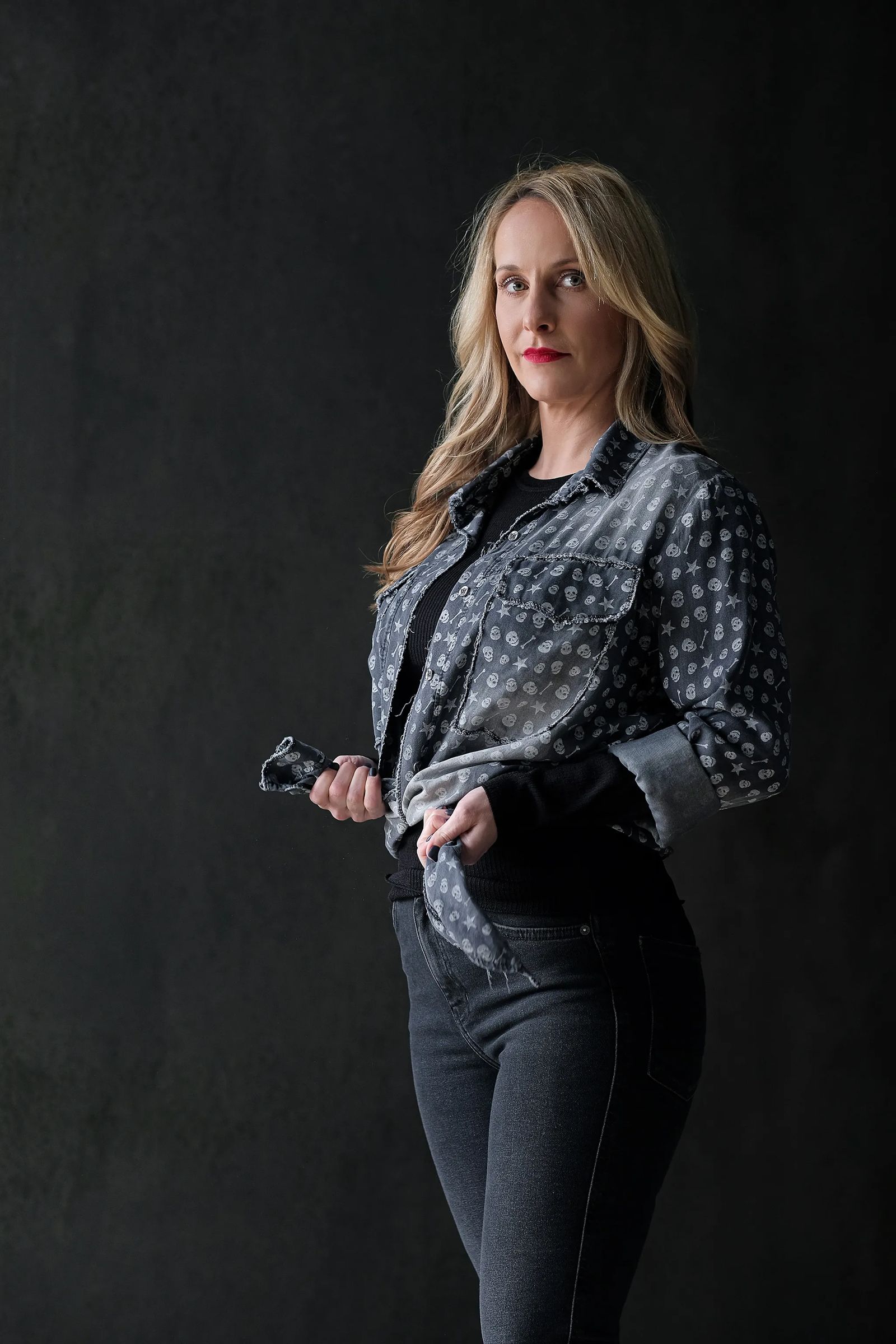 NOT THAT SCARY
You don't have to ride a Harley to appreciate daring fashion bearing skulls and crossbones.  We may not all think we are brave enough to cover ourselves in this bone design but why not embrace this unique pattern done up on a denim-style shirt?  We think it's a playful fashion statement.  Shirt, $79 at Cricket Clothing Co.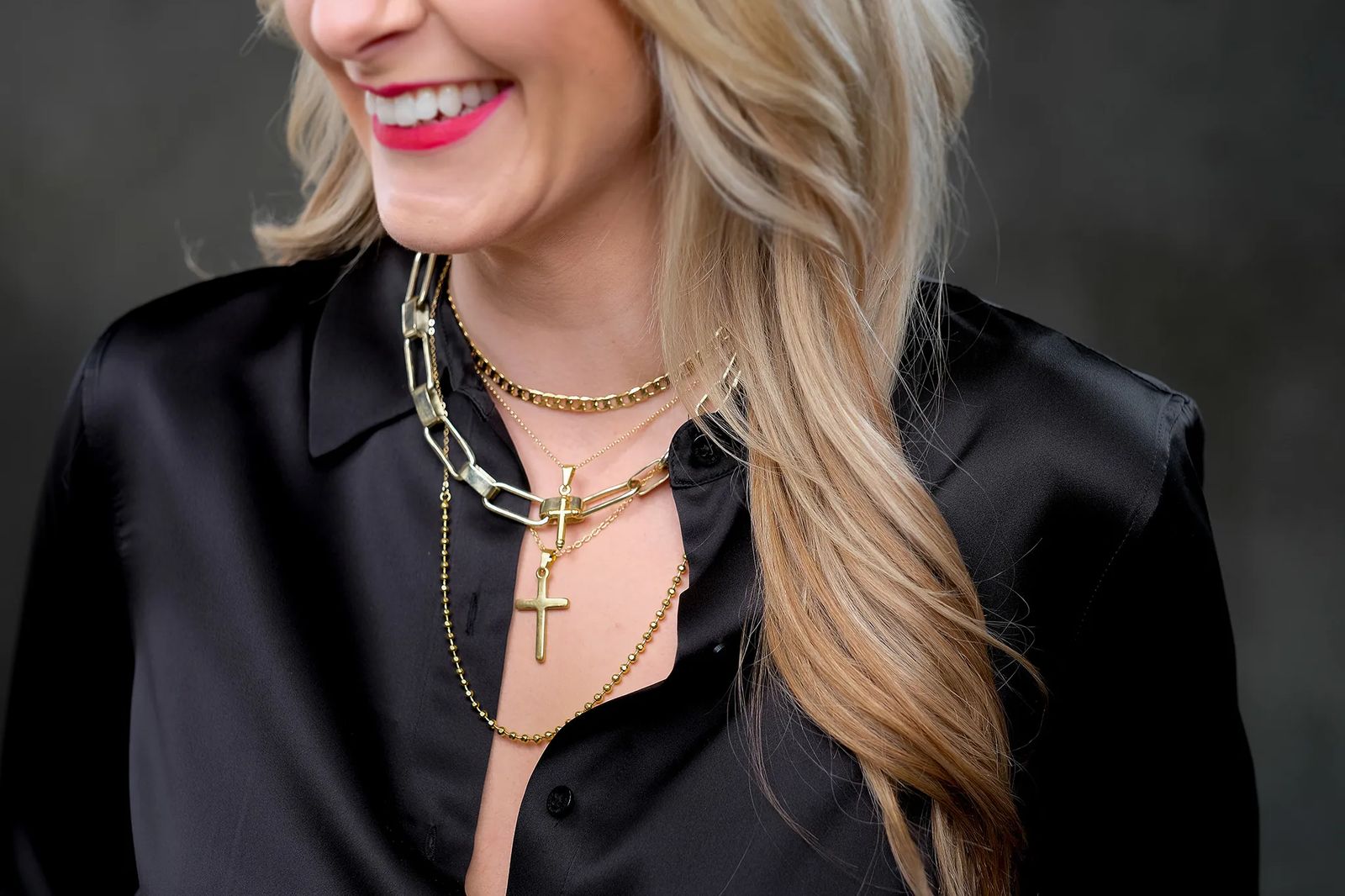 WORTH YOUR WEIGHT IN GOLD
We all have a statement necklace or two or five that we love.  If the chain is delicate enough, why not layer them up for extra impact? Multi-strand necklaces have been garnering attention already but when we take a metal like gold and unexpectedly layer them in abundance, it's a show stopper. This look automatically delivers style, whether you're sporting a basic band T-shirt or a casual sweater underneath that pile of chains. Marrin Costello necklaces, $88 and $74; SOKO necklace, $88. All at Something Chic.  Necklaces are paired with an Antonio Milani blouse, $149 and Free People black jeans, $78, both from Dillard's.
Editor's Note: Special thanks to our model, Katrina Hoiness and to Sephora for providing her makeup. Katrina is wearing an Antonio Mil