BREAKING THE FAST
Quick ways to battle morning hunger
Let me be honest. I am a big supporter of breakfast. It sustains me from morning to lunch during the work week. My brain simply doesn't function if I'm hungry.
I have sampled many things for my Monday through Friday first meal of the day and it has been oats that have kept me satiated.
I know a cruise down the cereal aisle at your favorite grocery store offers many oat choices for breakfast and they are all tasty. But they can be, well, a little expensive if you eat them several times a week. Besides, making my own means I control what goes into the bowl.
So, I offer some of my favorite oat breakfasts, like Steel Cut Oats, Baked Oatmeal and Overnight Oats. Even I like a change, so I included AM Egg Cups.
All of these recipes may require some mixing and baking, but they can be stored in the fridge for a quick breakfast before heading out the door to work or school, and that may be the most important part of my morning meal.
Enjoy!
AM EGG CUPS
6 large eggs
¼ c milk
1/8 t. salt
1/8 t. white pepper
1 small red or orange pepper, diced
¾ c. spinach or kale
3 T. shredded cheddar cheese
Preheat oven to 375 degrees. Spray a 6 cup muffin tin with cooking spray or just 6 cups on a 12 cup tin. Whisk the eggs and milk together in a quart measuring cup or a bowl with a pouring spout. Season with salt and white pepper. Stack the spinach or kale leaves. Tightly roll them up and thinly slice (this technique is chiffonade). Add the diced pepper, thinly sliced spinach or kale and shredded cheese into the egg mixture. Fill 6 muffin cups ¾ full. Bake for 20-25 minutes until centers are set and not runny. Cool slightly before serving.
NOTE: Using a quart measuring cup makes filling the muffin cups less messy. I have cooled these eqq cups completely and stored them in an airtight container in the refrigerator for up to three days. Reheat in the microwave for a minute and they are ready to eat.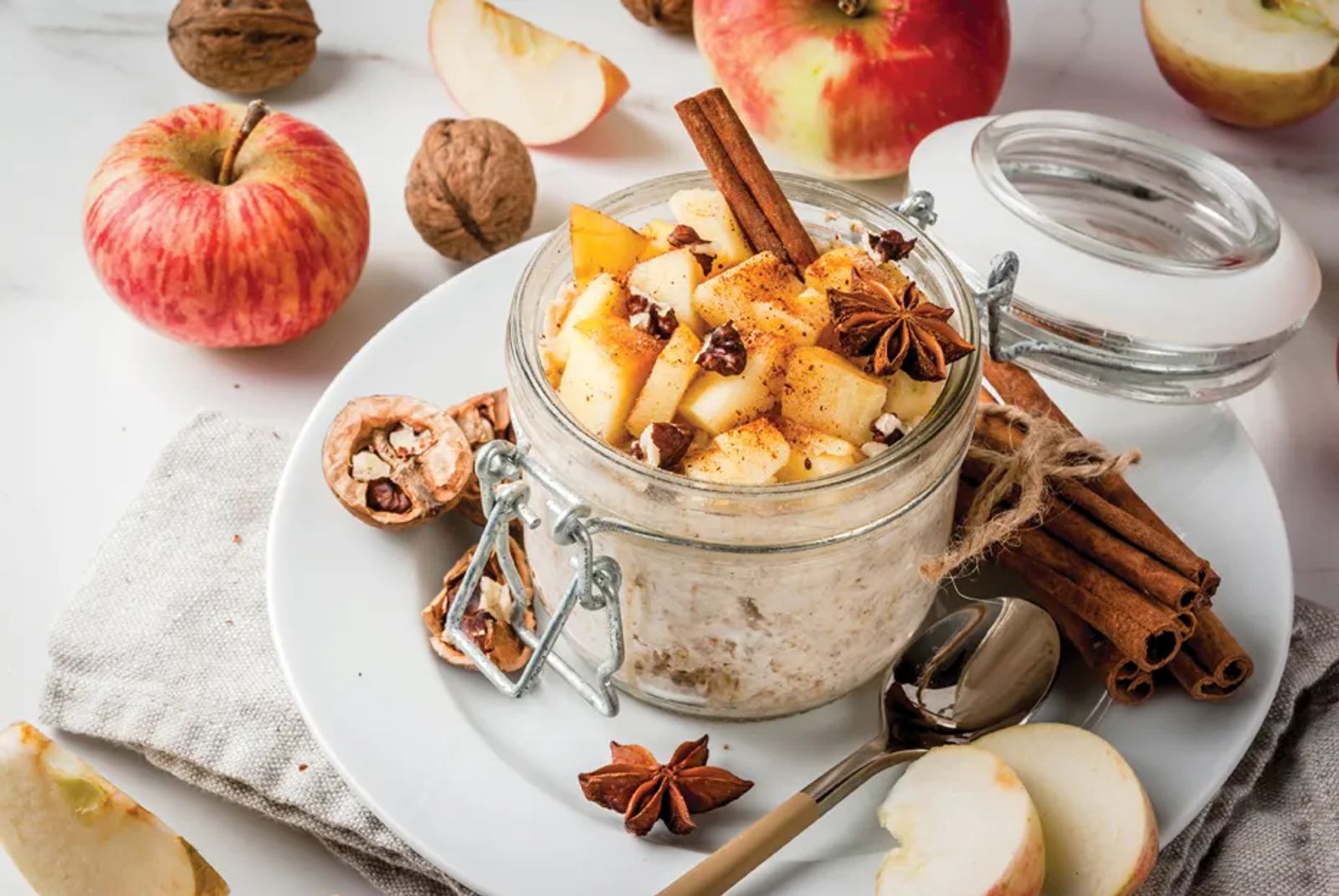 OVERNIGHT OATS
½ c. old-fashioned oats
½ c. milk (dairy or non-dairy)
½ c. plain Greek yogurt
1/8 t. salt
1 c. fresh berries or fruit
Add the oats, salt and milk into a mason jar and stir well. Layer the yogurt and fruit. Next, seal or cover with a lid and chill in the fridge for at least two hours or overnight. In the morning, grab a spoon and dig in!
NOTE: I prefer regular fat Greek yogurt—less sugar.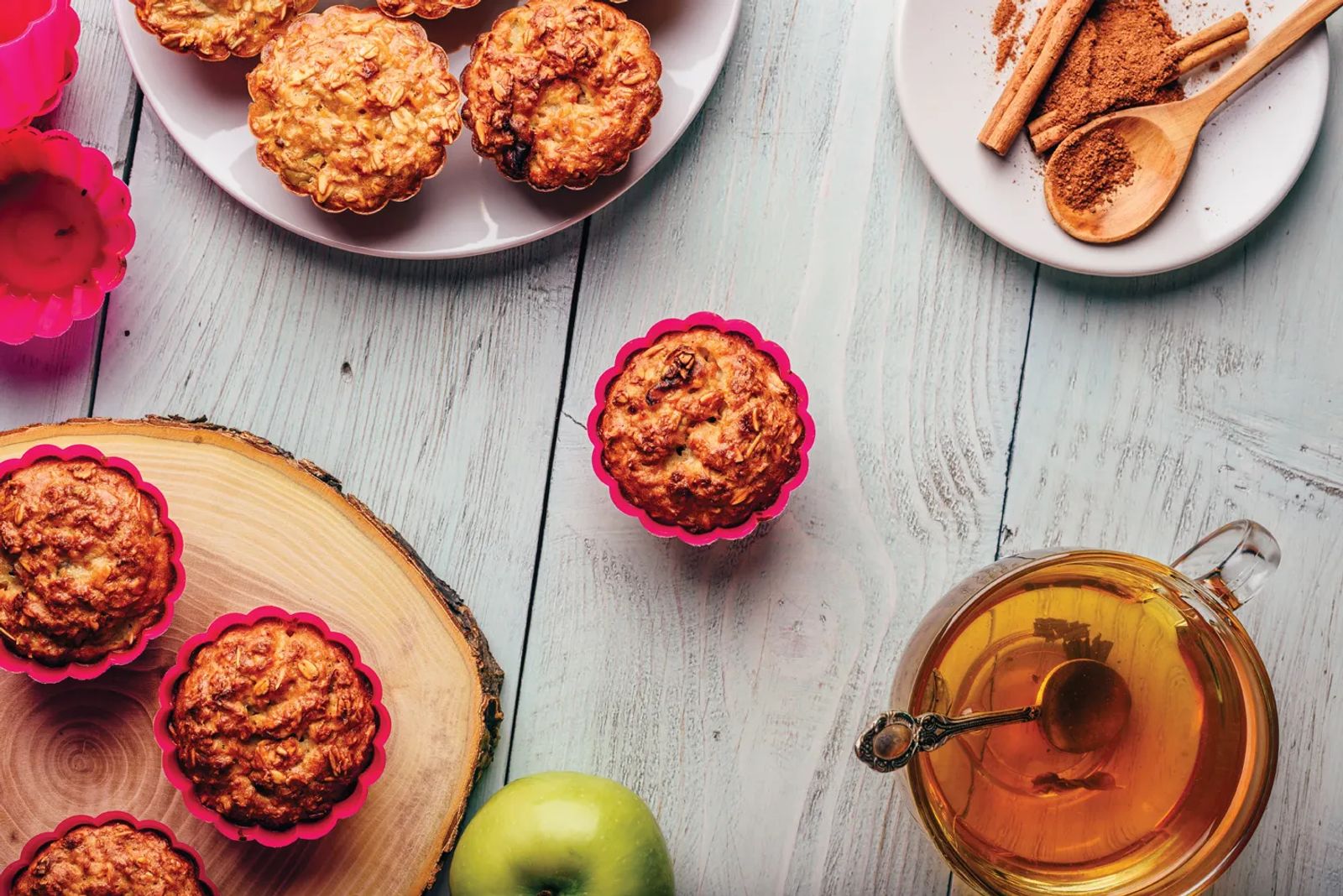 BAKED OATMEAL CUPS
3 c. old-fashioned oats, uncooked
1 t. baking powder
½ t. cinnamon
1/3 c. light brown sugar
½ c. applesauce
1-1/2 c. milk
2 large eggs
3 T. melted unsalted butter
1/8 t. kosher salt
1 t. vanilla
Preheat oven to 350 degrees. Coat the cups of a muffin tin with cooking spray. Combine the oats, baking powder, cinnamon, brown sugar, applesauce, milk, eggs, melted butter and vanilla in a large bowl. Stir until well blended. Scoop the mixture into the prepared muffin tin. Bake for 20-25 minutes until golden brown. Cool for 5 minutes before removing from tin. Transfer to baking rack to cool.
NOTE: Cupcake liners don't work with this mixture. I find they do not peel well off the oatmeal cups. Plus baking them directly in the tin adds a nice crunchiness. They can be stored in a covered container in the fridge for five days.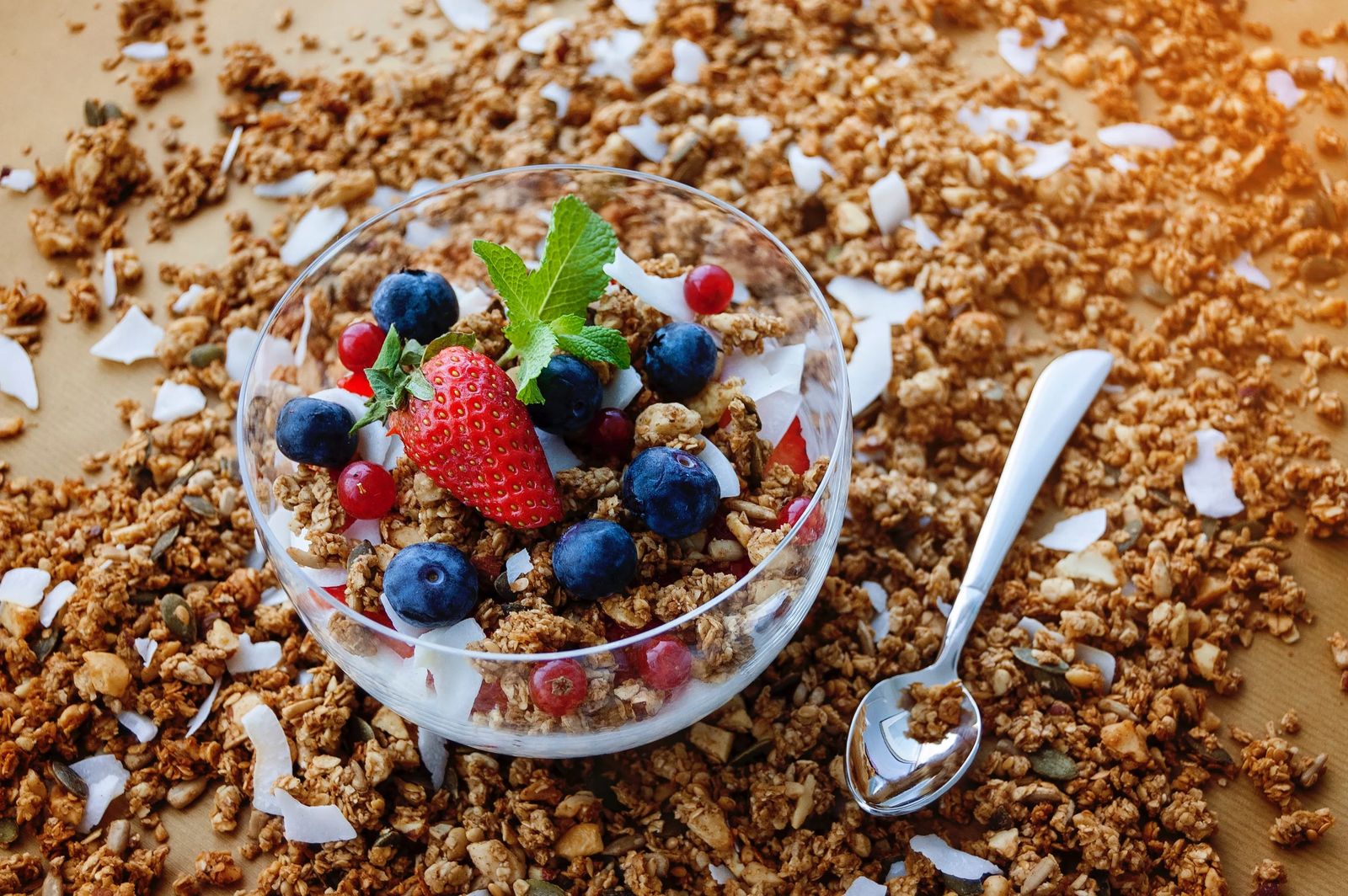 STEEL CUT OATS
1 c. steel cut oats
1 T. butter
1/8 t. kosher salt
3 c. boiling water
¼ c. buttermilk
½ c. milk
In a medium sized pot, melt the butter over medium high heat. Add the oats and salt and toast about 2 minutes. Add the 3 cups of boiling water and simmer over low heat for 25 minutes. Add the buttermilk and milk and simmer for an additional 10 minutes. Serve with additional buttermilk and milk and your favorite oatmeal topping.
NOTE: I make this on Sunday. I cool it to room temperature and store in a large container in the fridge. During the work week, I scoop out a quarter of the oatmeal and put in a microwavable bowl, add a bit of buttermilk and milk and microwave until hot. Then I add raisins and cinnamon and enjoy. This will last me for four breakfasts.