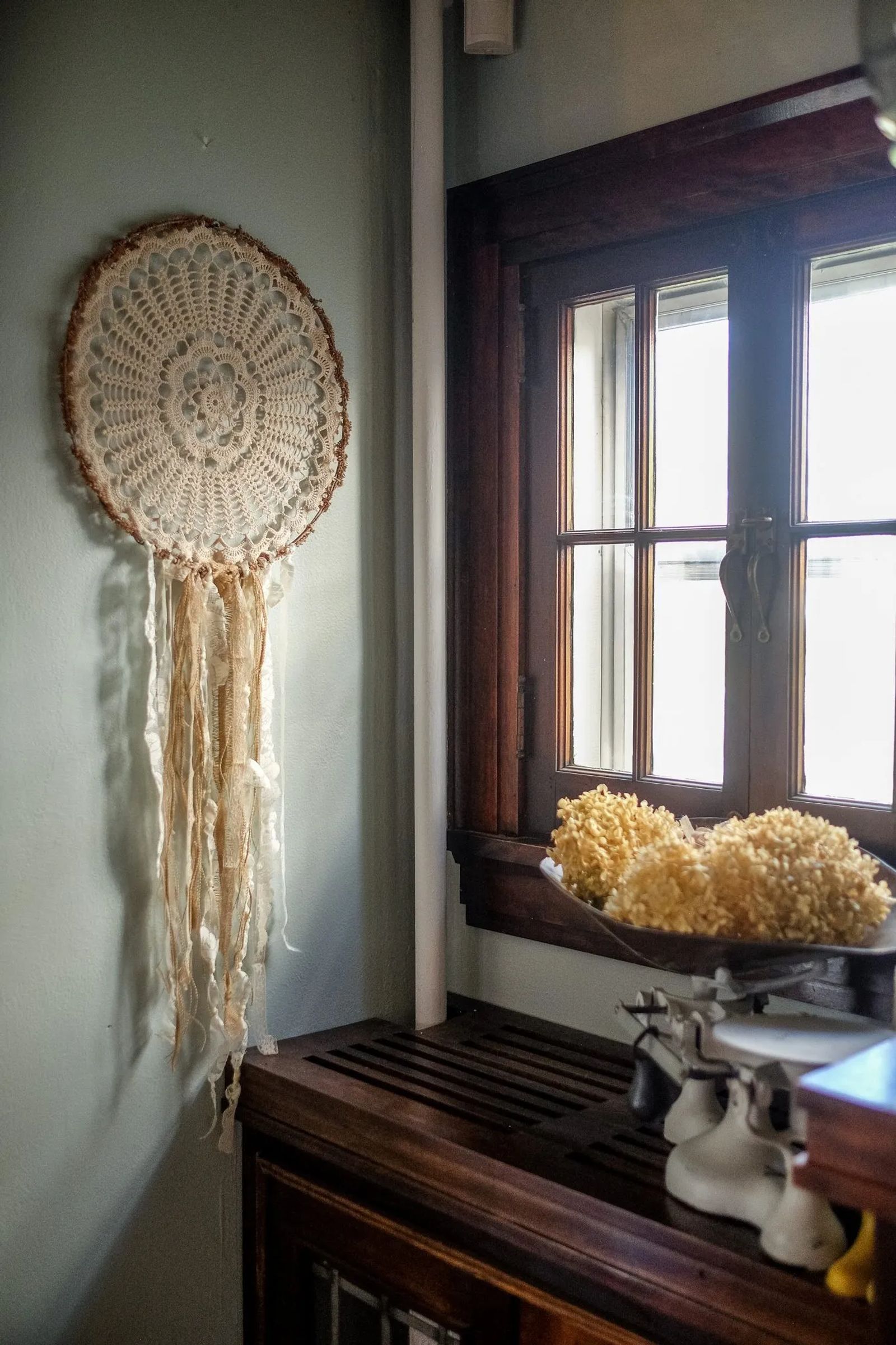 Catching Dreams
Look What We Found: A Sweet Kind of D.I.Y.
In days gone by, Native American legend from the Ojibwa tribe tells the story of the dreamcatcher, a hoop made from willow tree branches adorned with horsehair, feathers, and beads. With prayers woven in, it was designed to serve as a kind of magical web with protective charms to "catch the harm" that might be in the air above a child's bed as she slept.
Today, the one-time legend has moved on to sweetly add a bit of decorative flair to your home or child's bedroom. New versions swap out organic materials for crocheted pieces and embroidery hoops. Use one of your grandmother's old crochet doilies and create an heirloom piece that's cherished and then handed down from one loved one to another. Make a single one as a wall hanging or group several together to display a bit of bohemian chic.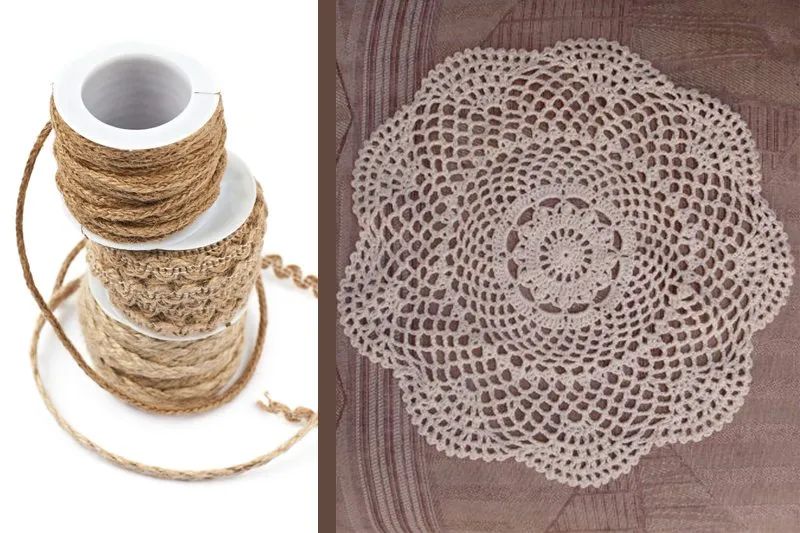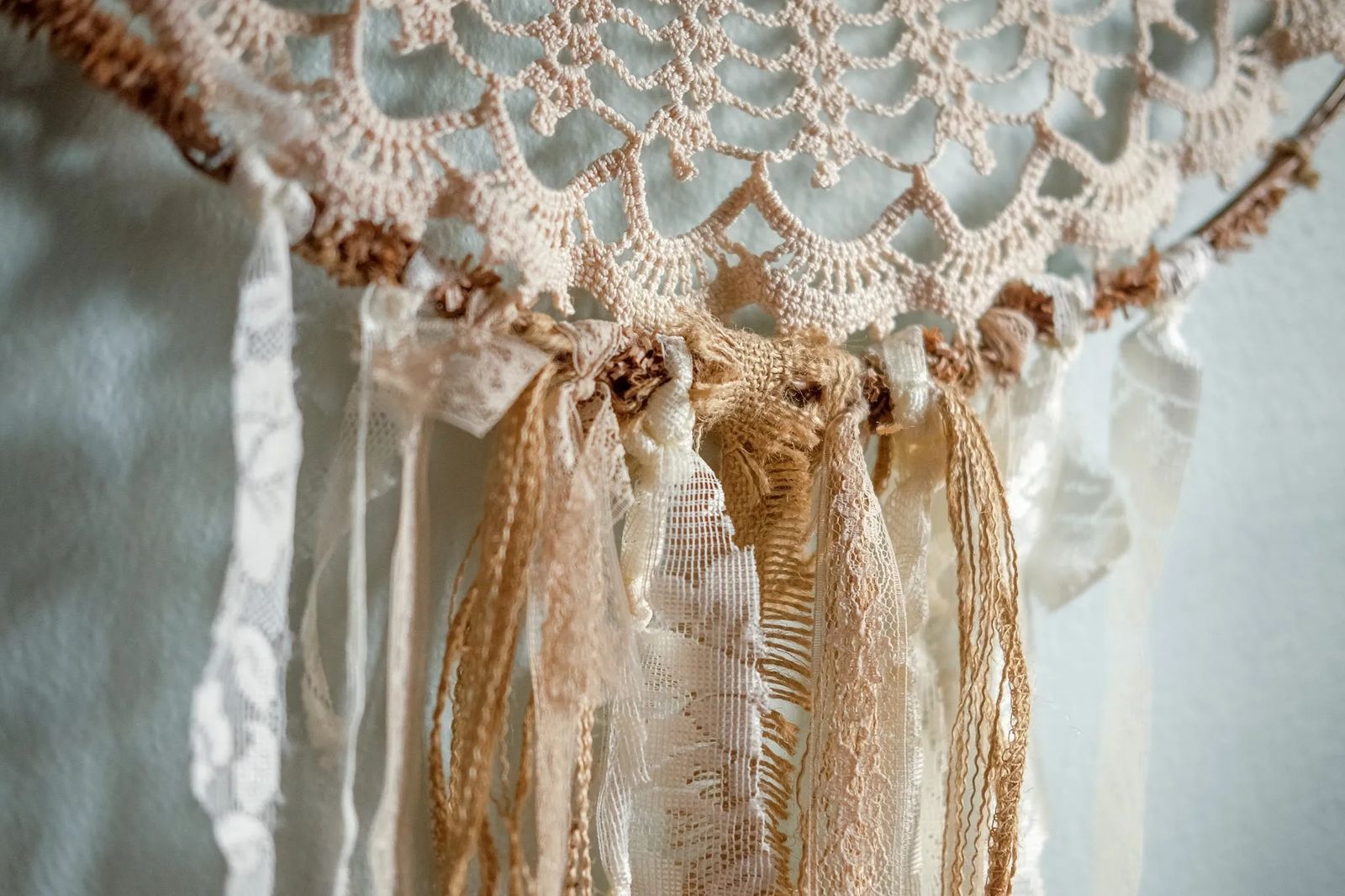 HOW TO GET THE LOOK
Find a hoop that is a little larger than your doily.  While an embroidery hoop is ideal, truly any type of round hoop works. I decided to use a wire wreath for my creation. Stain or paint the hoop the desired color and let it dry. You can also wrap the hoop with wire, ribbon, yarn or fabric first for added flair. Iron and starch the doily. Place your doily over the center of the hoop and attach to the hoop by stringing a piece of twine through the doily's holes along the edge. Secure by tying the twine in a double knot around the hoop. Try to do this in a way that is evenly spaced all the way around your hoop. I tried to use clock increments, tying off my twine where the 12 o'clock, 3 o'clock, 6 o'clock and 9 o'clock hands would sit. You'll want to tie off sections that are opposite one another to make sure you get a tight fit. There should be a knot every inch or two. At the bottom of the dreamcatcher, tie your recycled lace, ribbon, strings, yarn, or pom-pom trim. Having bits of material with a frayed edge or a lace ribbon is more interesting to use on a project like this. Thread beads through the ribbon and add feathers if you like. You could even choose a beachy theme and add shells. Just make sure to let your personality shine through and then sit back and enjoy this one-of-a-kind creation.