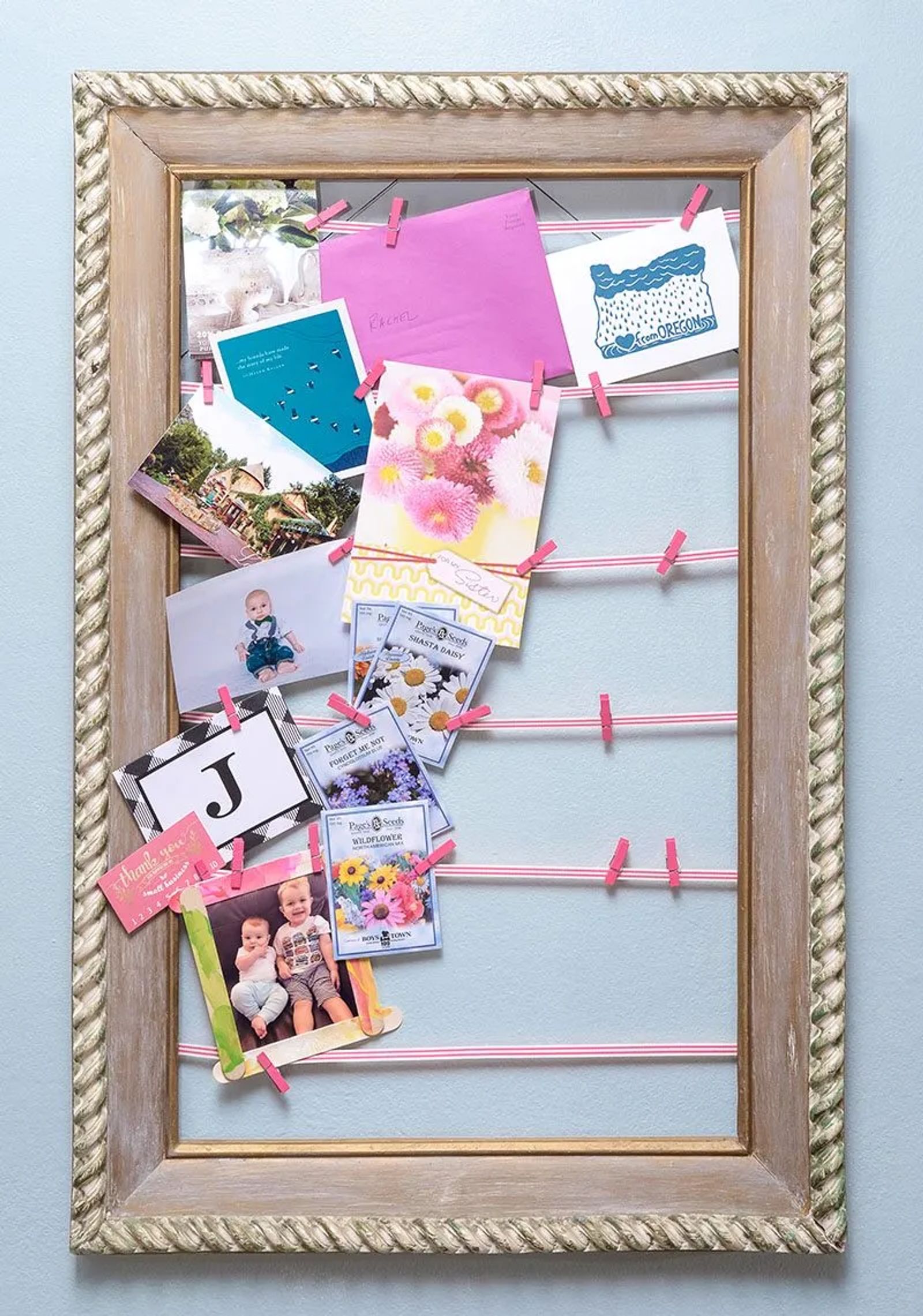 Clip It Up!
Turn an old frame into a memory holder
Do you ever have those photos that you want to display but simply don't have enough picture frames to display them all? Now, you can share these memories en masse with a fun and easy DIY project. This memory frame is not only a great project for all ages, it can be a beautiful gift for the grandparents in your life. All it takes is a simple picture frame, some ribbon or twine and a few colorful clips to create a visual hot spot for pictures, postcards or even a love note or two.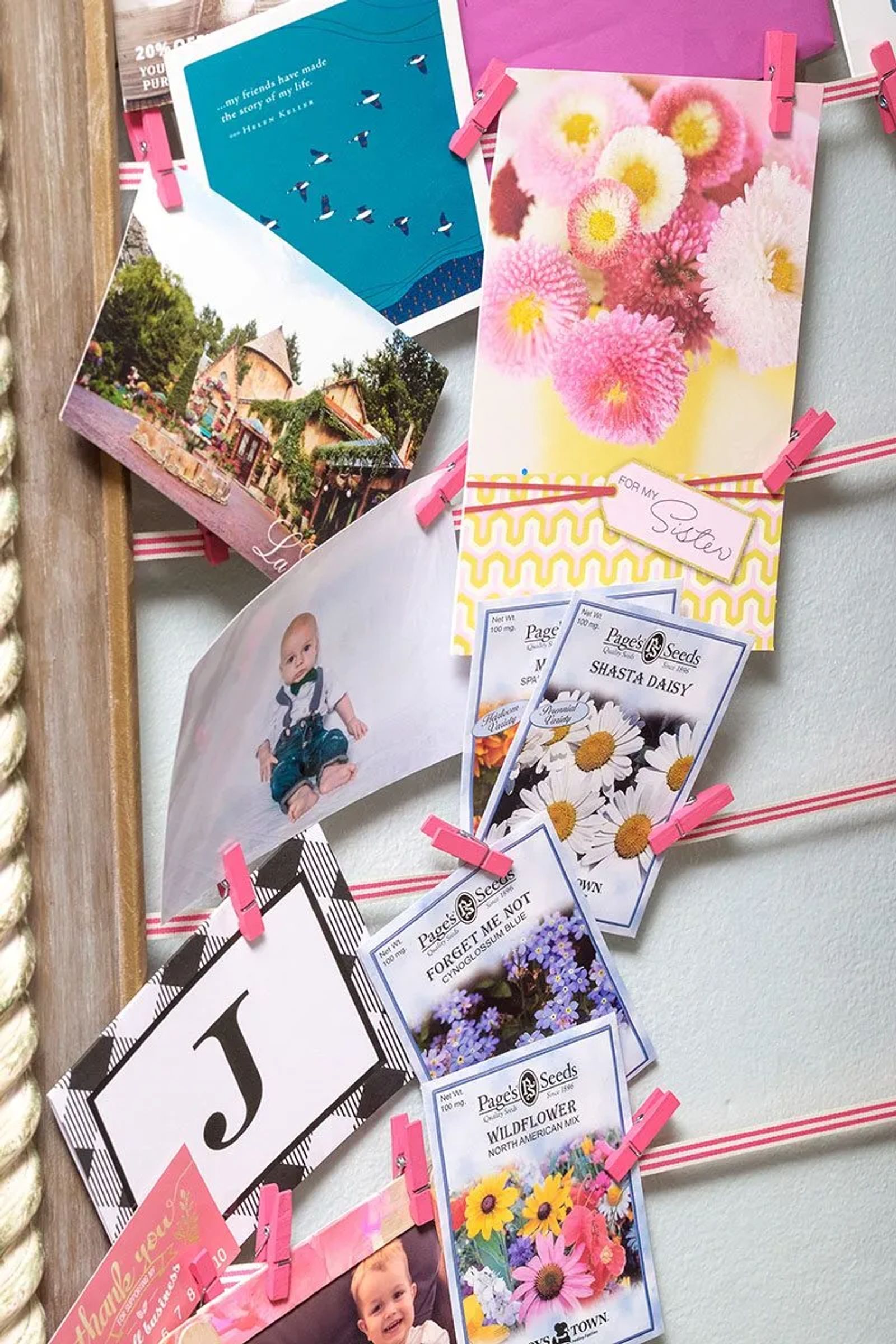 WHAT YOU WILL NEED
Picture frame, with the glass removed
Hot glue gun and hot glue sticks
Ribbon/string/twine
Mini clothes pins
HOW TO CREATE THE LOOK
To start, I picked up an antique frame at a local thrift store. I loved the distressing and character it had, so I decided to keep the frame as is. I simply cleaned it up with warm soapy water and a damp cloth. You can, of course, let the creativity fly and spray paint your frame any color you like.
After finding the perfect frame, I heated up my hot glue gun. While I waited, I measured and cut the ribbon to fit across the frame. Once my hot glue gun was hot, I started gluing my ribbons onto the frame. I used an ample amount of glue under and over the ribbon, letting each side cool before moving on to the next ribbon. As you adhere the ribbon, you want to make sure it sits tightly across the frame's opening. Then, apply a small amount of glue to the frame and firmly hold the ribbon tight and attach. You might want the glue to cool for a few seconds before you set the ribbon on it. This glue is hot and it can burn if you aren't careful. I ended up gluing five ribbons across the frame roughly five inches apart. I tried to keep in mind the things that I wanted to post and the size of those things. While I chose to put my ribbons straight across the frame, for a more whimsical look, you can string these ribbons diagonally or even criss-cross them. Choose a design you love. After I was done setting my ribbon in place, I painted up some mini clothespins to match the ribbon and, in time, hold my memories.
All in all, this project took a little less than an hour to construct and now stands ready to display photos of the people and things I love. What's wonderful is the fact that I can swap out photos frequently or even seasonally. This DIY cost roughly $20 with all the supplies. Anyone will surely cherish this memory frame and will feel so loved to receive it as a gift, especially with shared memories attached.