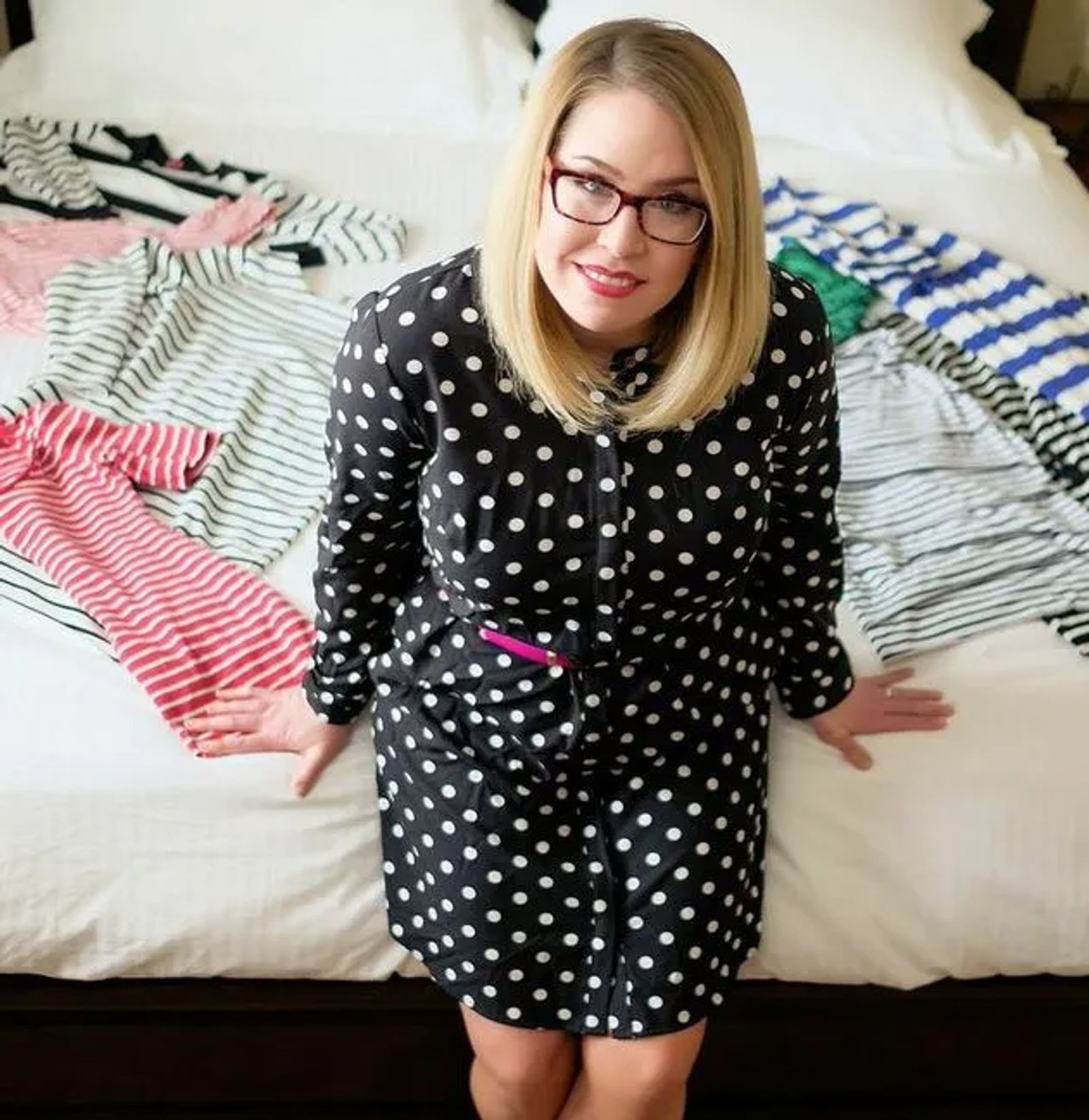 Closet Intervention
Giving new life to old fashion favorites
Megan Kongaika may very well have been a zebra in her past life.  Her closet is a sea of stripes, mainly in black and white. Seeing these pieces strewn across her bed helped this small intervention hit home for Megan.  Truth is, she looks great in stripes. Megan, however, is too creative to be tied to horizontal lines and black pants or skirts.  This was the perfect opportunity to dig really deep into her closet and reinvent the pieces she found comfort in year after year.  Like most women, we find something that works and we stick to it – for years.  Are you in need of a closet intervention? Take our lead. Dump your closet on the bed and rethink your same old approach to fashion.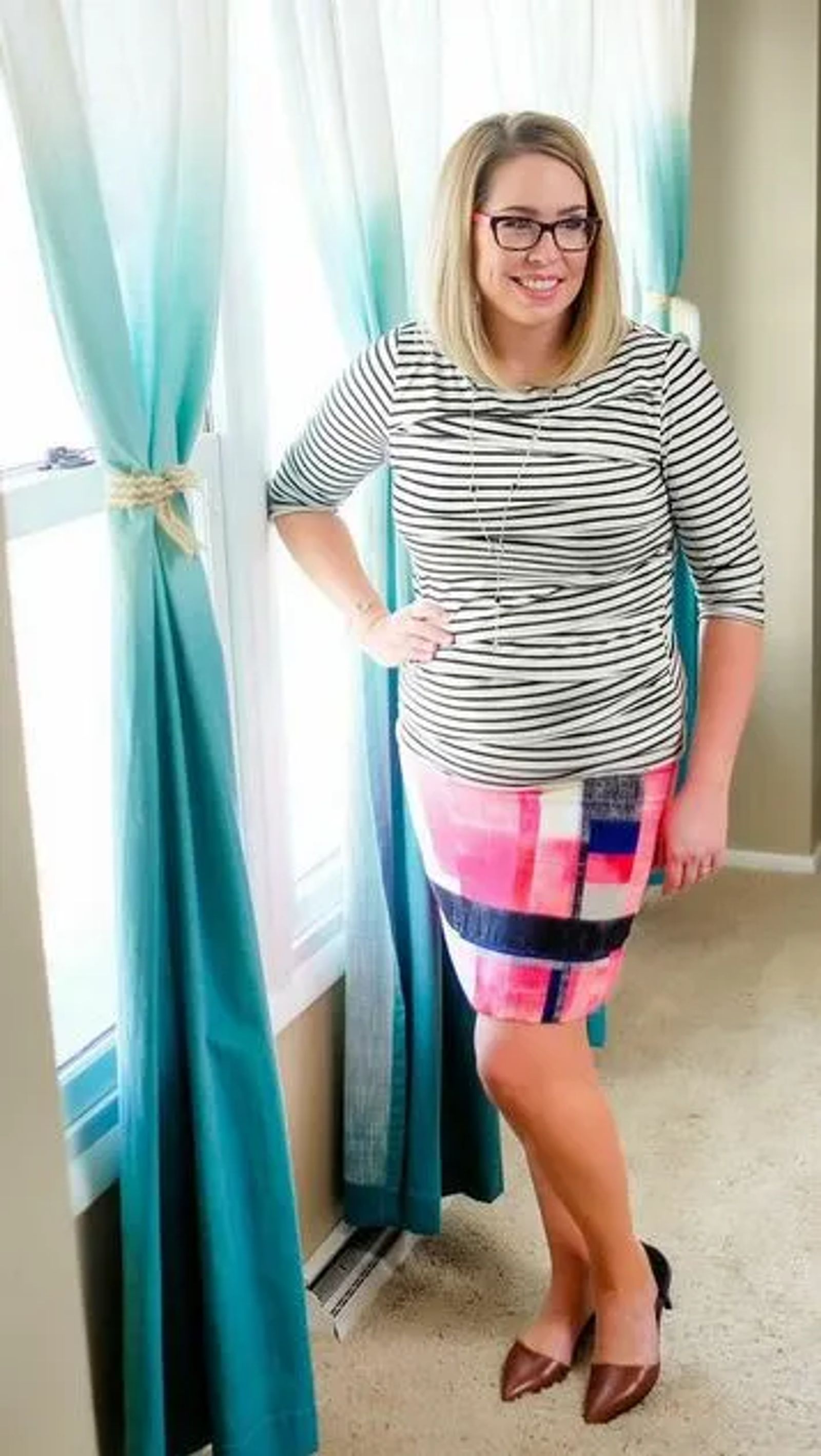 THE LINES HAVE BEEN DRAWN
Parallel bands wrapped around Megan are a familiar site for those of us that know and love her, so we didn't want to ditch the stripes completely. However, spring is a perfect time to add a splash of color and glamour to this common pattern. Light and airy colors and textures can balance the basics of stripes. Watercolor washes or even floral patterns are a perfect match, giving Megan a modern take on one of her old favorites. Creating The Look: Black and White Stripe Verve Shirt from Megan's Closet; Printed Watercolor Pencil Skirt: White House Black Market, $98.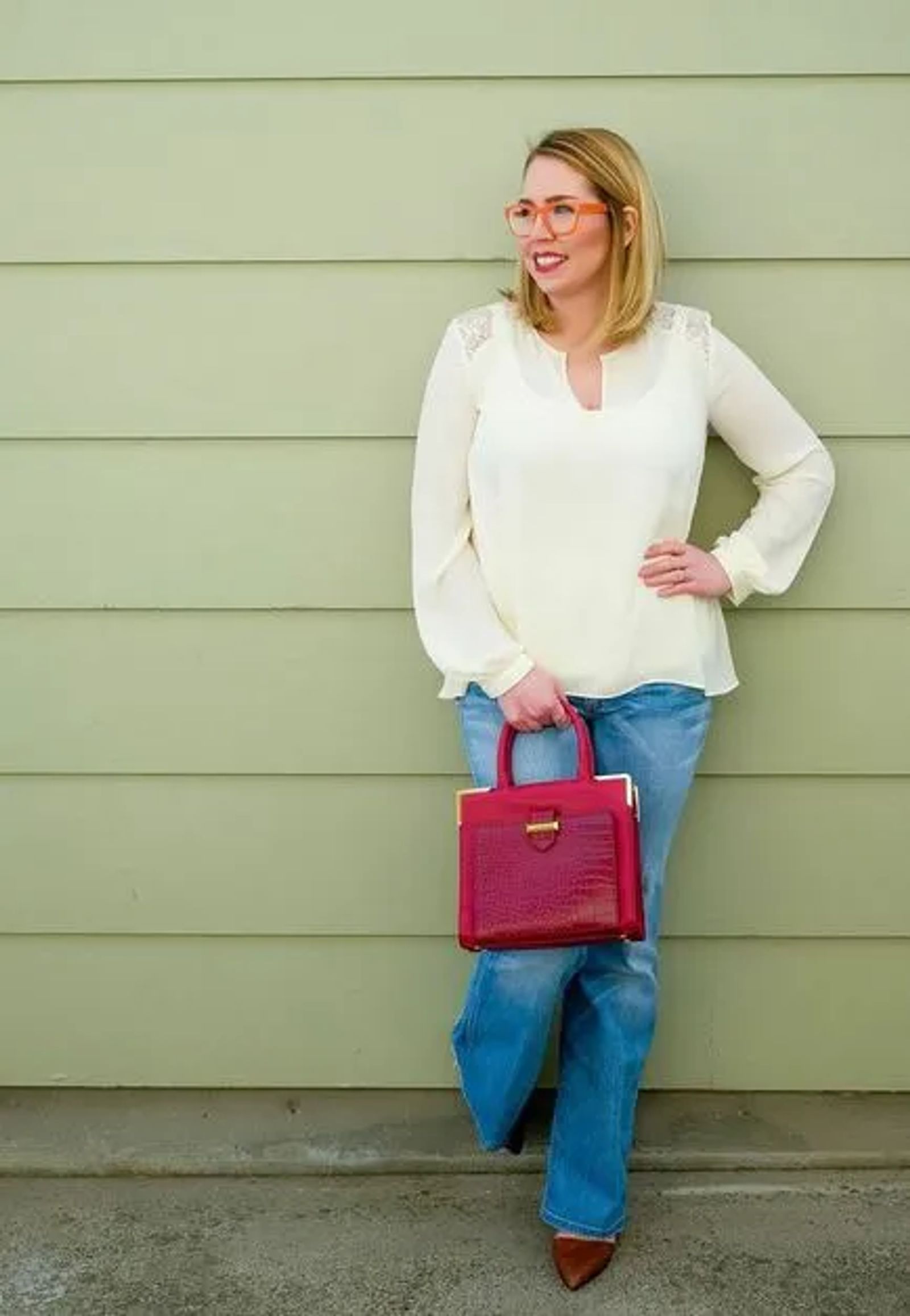 SO GROOVY
Edgy and free spirited 70s attire is making a major comeback in 2015. You don't have to be a full-fledged Bohemian to give an artistic nod towards this retro design. Far from today's skinny jeans, Megan's flares are making a cool return. She looks hip with a simple yet flowing ivory blouse.  Megan isn't afraid to pair this outfit with beautifully bold accessories like the boxy, wine colored purse and her orange statement eyeglasses. Creating The Look: Eddie Bauer Jeans from Megan's Closet; Lavender Brown Ivory Blouse from Bottega, $140; Jeffery Campbell Kitten Heel from Bottega, $130; Danielle Nicole Snobb Essentials Treasure Wine Colored Bag from Bottega, $98.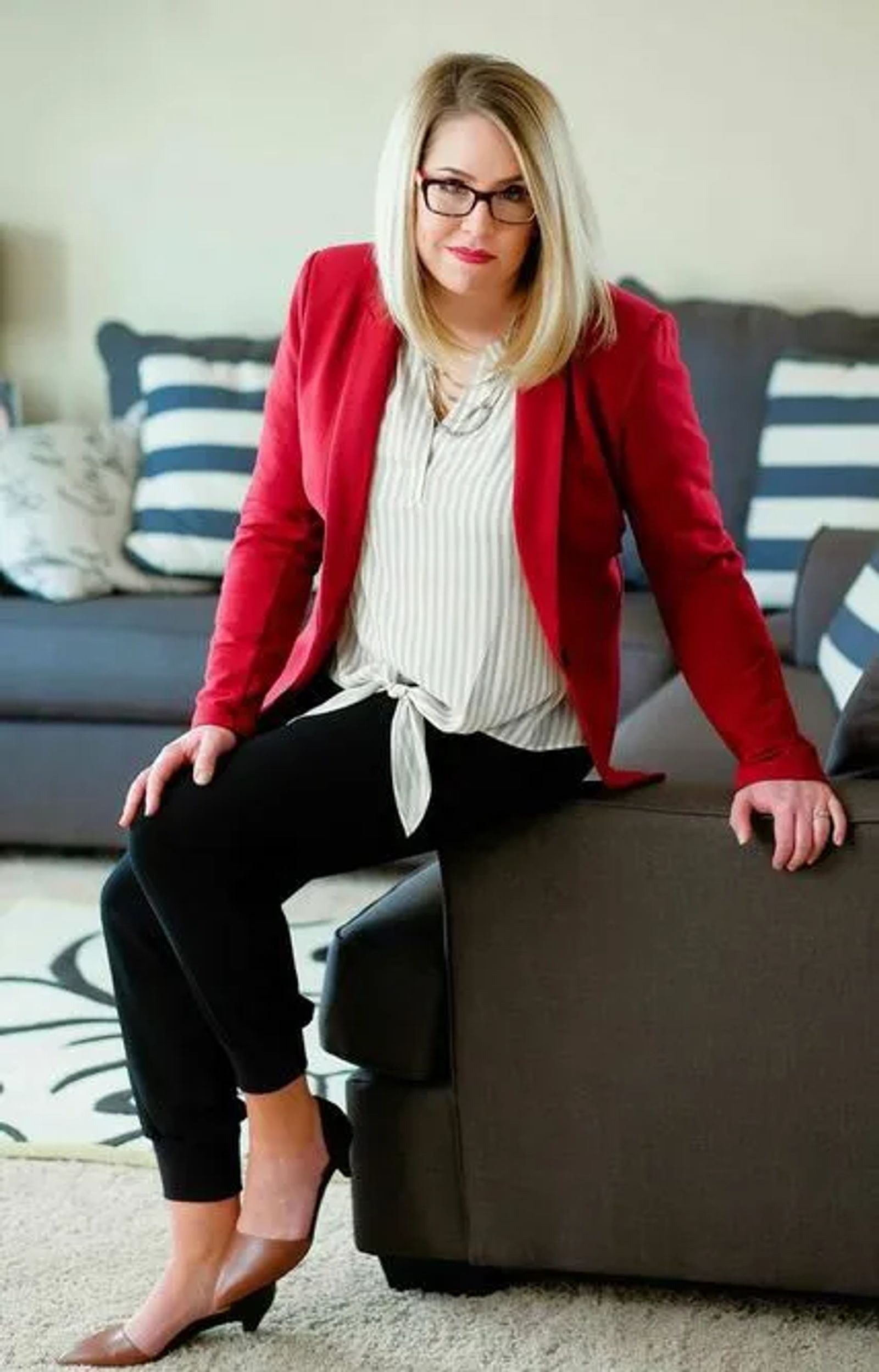 BACK TO BUSINESS
Looking for a new spin on her favorite red blazer, we put this vibrant beauty in a fresh silhouette with a tapered and extremely flattering track pant. We flipped those stripes 90 degrees and topped it all off with Megan's go-to jacket. Take Megan's lead and be the first this spring to rock the slimmer-legged pant with blazers or blouses or both. Creating The Look: Red blazer from Megan's Closet; Chico's Tie-Front Blouse $69 - $80 in various styles; Chico's Chic Track Pant in black, $99.