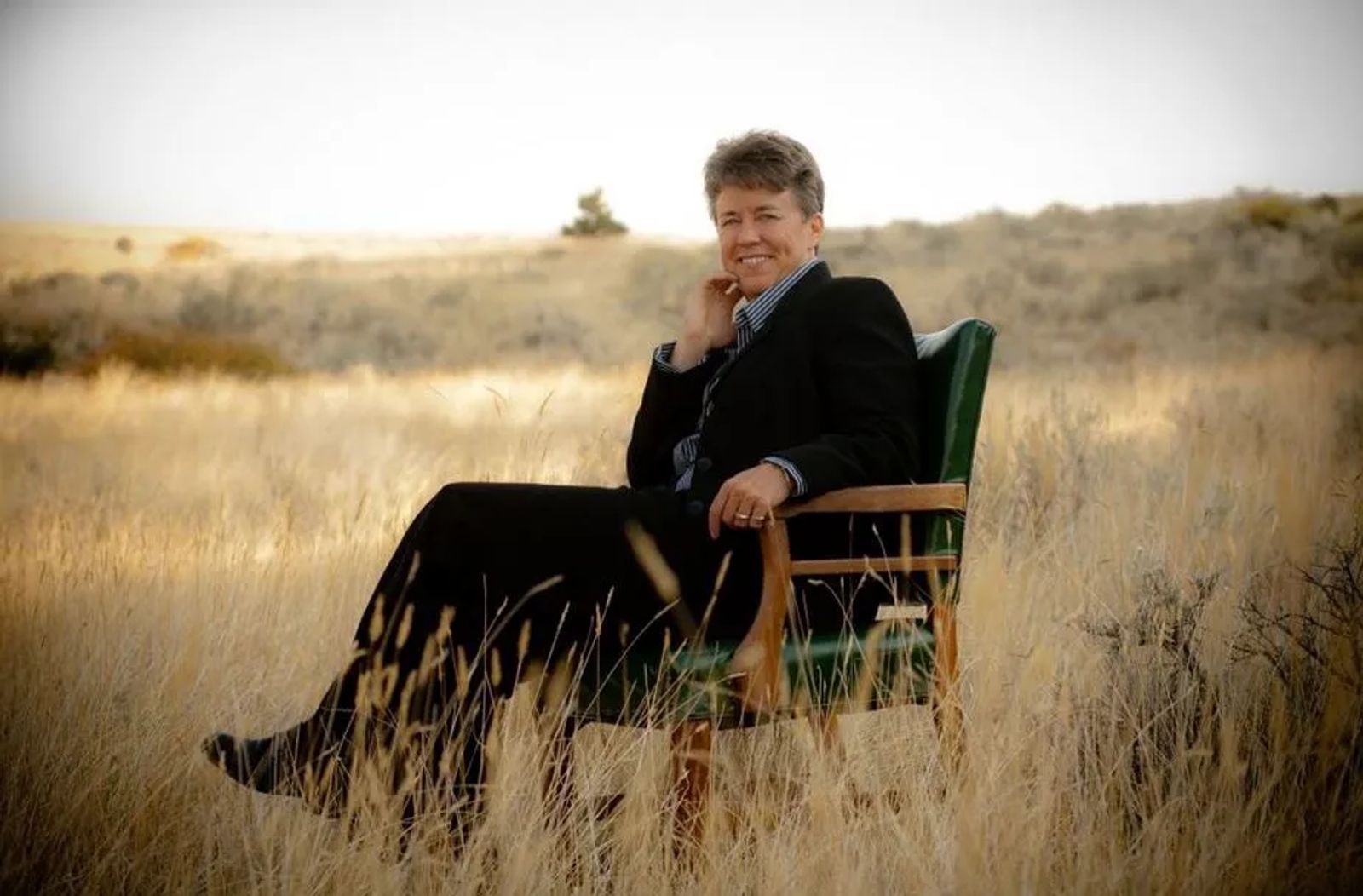 Cover Story: Coach Winn Speaks
Former Olympian & College Basketball Coach calls Billings Home
Sherry Winn will never forget the feeling she had at just seven years old. She watched her family pile around the TV to witness an amazing set of events unfold. She could see a packed stadium. She could hear the sounds of a crowd cheering. The feeling was electric. It was the scene from the 1968 Summer Olympics in Mexico City, Mexico where 8,000 athletes representing countries from all over the globe packed into Olympic Stadium.
"I didn't know what it was," Sherry admits. "There were people marching into this stadium and everyone was chanting 'USA!' My family was sitting all around the TV watching this and I said, 'This is amazing.' My family was loving this and they were all cheering! That was the moment. From that moment on, I just had this passion." Even though she didn't understand the magnitude of what it took to be an Olympian, Sherry says, "There was just a moment and I said, 'That's it. That's what I want to do.' What's so wonderful about saying something like that at a young age, you don't know that it is not possible. For me, it was truth."
From that time forward, there wasn't a sport Sherry Winn didn't like. "I wanted to play. It didn't matter what it was." She studied each sport meticulously. "I discovered that I could quickly learn the essence of how to win. Strategies came to me very easily."
It might have been a skill learned with the help of genetics. Her mom was a junior high and high school basketball coach as well as Sherry's softball coach for about a decade. Her dad coached high school basketball and football over the years.
As she grew older in her Texas home town of Forth Worth, however, the dark side of sports started to rear its ugly head. As Sherry tried to master some of the things boys were doing on the basketball court — jump shots and fancy dribbling behind the back and through the legs — she started to be seen as a show-off and a ball hog. Even though she grew into an All State player in basketball, softball and volleyball, some of her peers grew resentful.
"It created horrific experiences for me where my teammates didn't even want me on the team." Sherry says sadly, there wasn't leadership in her coaching staff to help smooth out the wrinkles. "It was very hurtful and very painful not having a coach who knew how to unify, get people together and work through it. I was devastated. My heart still hurts." Through it all, she blamed herself. "It was my fault. I was too obsessed and if I wasn't so obsessed, I wouldn't have had such a tunnel vision and I would have seen what was going on around me."
What Sherry didn't know then was these experiences were just paving the way for her future. Sadly, she had a few more lessons to learn, a few more negative experiences to withstand and a few more rough patches in life.
After high school graduation, Sherry thought the slate would be wiped clean and a fresh start would propel her back to the athlete she knew she could be. Her physical game was great. It was the mental side of her game that needed some major help. She says, "I really thought that I would go to college and things would pick up. It didn't really happen like that. My first year in college, I sat the bench. A lot of things were going on." Her parents were in the midst of a difficult divorce and it was starting to take its toll. "My family was falling apart. My mom and dad weren't just kindly divorcing one another. They were in crisis. They were acting and behaving in a way they wouldn't have at other times." Through it all, Sherry admits, "I felt really abandoned."
She transferred schools thinking that a new institution would help her make a mental shift. Texas A & M picked her up as one of their starting basketball players. "I was kicking butt and scoring. I was doing all the things that I thought I could and then, the same things happened to me." Players grew resentful. Sherry, a fierce competitor says, "I ended up in the middle of the season quitting and walking away. I was that miserable. I went into a huge state of depression — not leaving my room, crying." In her depression came an opportunity that would literally put her on a new competitive course. One she never would have encountered if not for this bumpy road. "A classmate finally said to me, 'You should play this sport called team handball.' She actually had a videotape of the game and she showed it to me."
Sherry got hooked.
Before long she was asked to go along to the National Championships in New York City. Once again, she was targeted for her determination and athleticism, this time in a positive way. "That's where the national team coach saw me play and asked me to join the national team. So, I quit school altogether, picked up and moved from Texas to first New Jersey and then New York where the national team trained twice a day from 1981 to 1984." She never imagined that by playing on a co-ed club team, she would end up as a player for U.S. Team Handball. She says, "It gave me another hope, another dream."
That dream led her to the Junior World Championships, the World Championships, The Pan American Games, The Goodwill Games as well as two Olympic Games —the 1984 games in Los Angeles and the 1988 games in Seoul, South Korea.
As she walked into Los Angeles Memorial Coliseum as a member of Team USA for the 1984 games, it was a decades-long dream turned reality.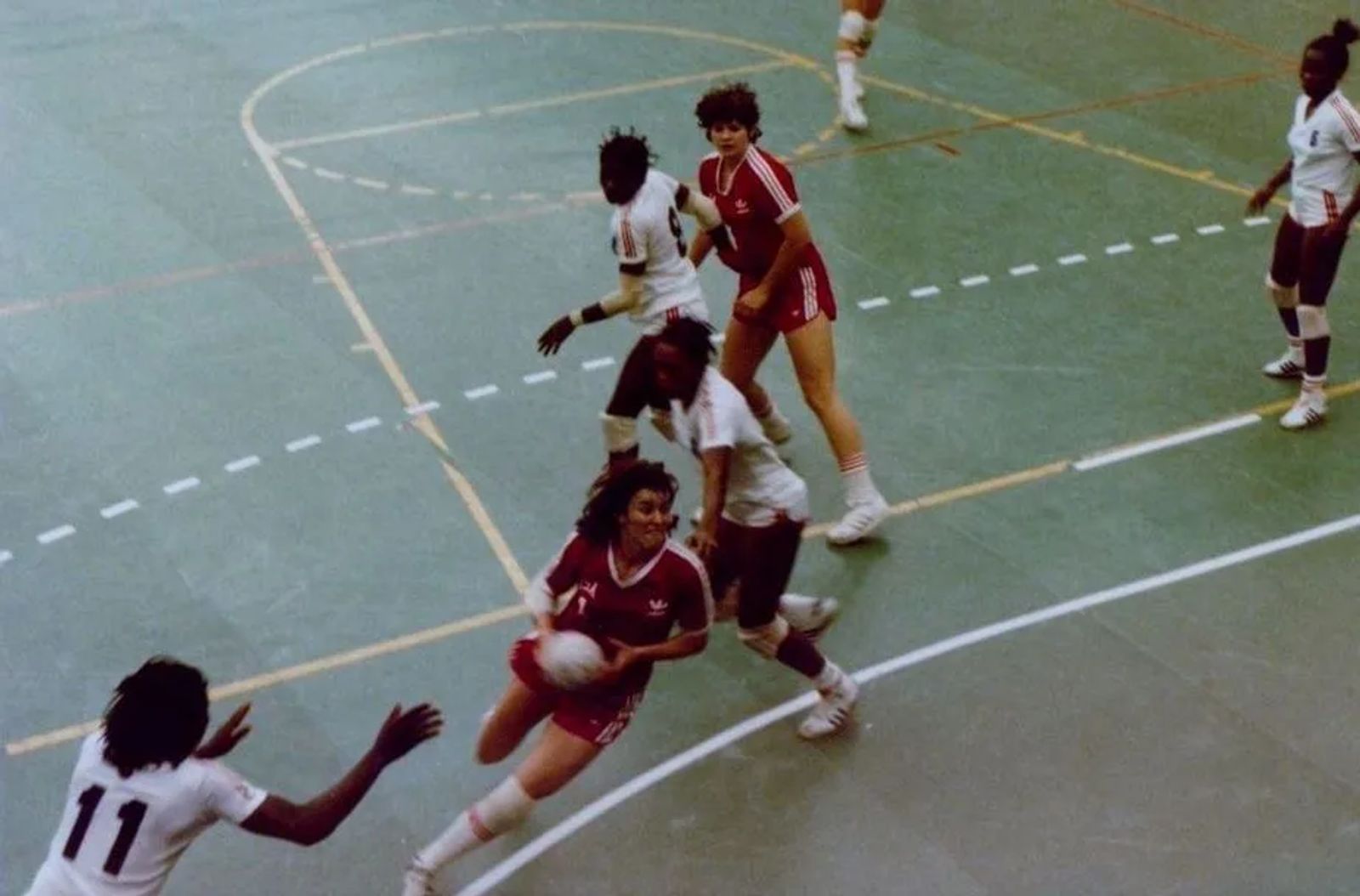 "That moment in 1984, because it was at home in L.A., there were 80,000 people in that stadium." Sherry says, "When the United States team walked in to the echo of the chant 'USA!', it was like the air was moving and it was moving through me. It was a phenomenal moment." For those few moments before a world audience, Sherry shared the track with Olympic greats like Carl Lewis, Edwin Moses, Michael Jordan, and Mary Lou Retton. President Ronald Reagan watched the ceremonies from a booth up above.  "It was a very surreal moment."
The competition was fierce. After taking out China, a major upset, the U.S. Handball Team would witness a defeat at the hands of Yugoslavia.
"Unbelievably, we were one goal away from having a medal. It was the first time a USA team had ever qualified for team handball, so we were pioneers. In fact, there have only been four teams from the U.S. in the history of the Olympic Games to ever go. It was 1984, '88, '92 and '96. There has not been another team go since," Sherry says reflecting back on those glory days.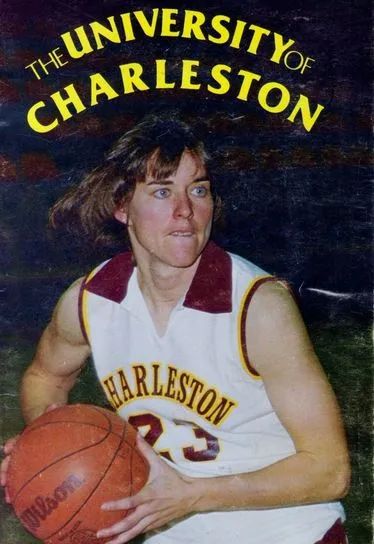 For the next four years, Sherry would mix college with Olympic training, keeping life at a grueling pace. She enrolled at University of Charleston and started to find her groove once again as a point guard for the Charleston Golden Eagles. "That's where I was All American. I was MVP of the league twice and I set 11 school records," Sherry says with pride. In fact, two of the records still stand today for most points scored in a season (682 points) and average points per game (21.2 points). She'd go on to close out her college career at Charleston as a perfect 4.0 student and as one of the university's valedictorians.
In 1988, she put on the Olympic uniform again for U.S. Team Handball. This time, Seoul, South Korea played host. While Sherry was back with her Olympic family pursuing her dream, she would again be forced to dig deep to battle another demon. This time, the 55-year-old Hungarian man set to coach her Olympic team also became her predator. Using his power over the team, he began to sexually harass several players. Sherry, then 28, was one of them.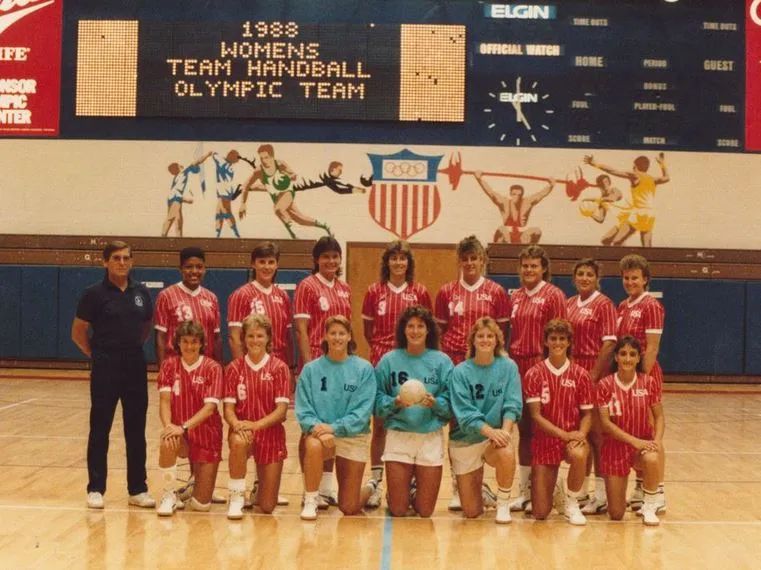 "You don't feel like you have the power to say no. I am going to be in the Olympics, which was a dream. I have been training for it forever and my coach is coming on to me. If I say 'No' do I still get to play? That is a very hard position to be in. I didn't handle it very well. I tried to avoid him at all cost. I made sure I never walked alone. I tried to bury myself in my teammates." Other teammates who had gone to the United States Team Handball Federation to report the coach were released from their positions. "It was a really challenging scenario and it didn't end well. It ended with me calling him some names and I ended up sitting on the bench. It was a mess." But instead of letting a dark time sour a lifelong ambition, Sherry admits, "There was a very powerful moment when I decided that I was not going to let someone else abuse me. I stood up for myself which was very empowering."
Again, a rocky road was helping to mold and shape this athletic and strong-willed woman. "All of that was pushing me toward this bigger journey," she says.
Sherry would return home and return to school, this time to get her master's degree in Athletic Administration at Ohio University. "I knew all that I really wanted to do was coach," Sherry says with passion.
And coach she did. She started out at University of Minnesota - Morris and after two years made the move to a school that would bring about some of her best days coaching women's basketball with Montana State University Northern Skylights.
Imagine this scene. Your team is in the final game at the NAIA national championship with 20 seconds left on the clock. They are only up by two points. Can these ladies hold the competition and claim a victory? Your heart pounds and adrenaline rushes through your veins. Your star point guard is sitting on the bench. You have a decision to make.
In March of 1993, that was the scenario Coach Sherry Winn faced as she took the Montana State University-Northern women's basketball team to the NAIA national championship. It was the university's first appearance on this national stage.
"The funny thing was, my 6'1 point guard from Big Sandy Montana was a terrible free throw shooter. I took her out of the game because we were up and I knew they were going to foul her," Sherry says reflecting back on those tense last seconds. "She only shot about 50% from the line. I took her out and she's telling me 'I'll make them coach. I'll make them.'" After a few turnovers which led South Dakota's Northern State to score, "I put her back in knowing that they are going to foul her. They fouled her the second she entered the game. There's 20 seconds left and we are up by two. She goes to the free throw line and nails both of them to win the game."
What happened next is even more amazing. Before the team left for the championships in Oregon, one of the sports broadcasters asked Sherry, "What would you expect the people of Havre to do if you guys win the national championship?" Not really thinking, Sherry says, "I said, 'I'm sure they'd give us a parade.' I just threw something out there!" After winning the game, the team flew back home into Great Falls and still had a two-hour bus ride before they made it home to Havre. Sherry says, "At that time, my Athletic Director said, 'Hey, there's going to be a little parade here.' Keep in mind, it's 2 AM in March in Havre, Montana. We're driving and I am telling my girls, 'Okay look, I want you girls to be really grateful. I don't care if there are only five people out there.' We come over the hill and there are cars lined up forever and there are people sitting outside on chairs at two in the morning when it is freezing outside. There are cop cars and fire trucks. We get to the gym and the gym is packed with people -- it's packed! They give us cake and balloons and they want us to talk. They already had sweatshirts and t-shirts made up. What a phenomenal moment." To this day, that memory stands as one of the best in her coaching career.
After five years, Sherry would move on to University of Southern Colorado. There, she'd face five stormy years with a divisive team, a losing record and a bout of chronic pain that, many days, brought her to her knees.
"I was just trying to survive the day. When you are just trying to physically make it and your body hurts that much, I just couldn't deal with any of the team chemistry issues or team problems. Even in a game, my mind wasn't there," Sherry says.
Seventeen different medical professionals would spend close to two years running Sherry through a battery of tests -- MRIs, CAT scans, bone scans. By the time she got to the last doctor, his advice was to give up her search for answers and give in to pain management. Sherry says, "My answer was, 'You don't understand, I don't want to manage the pain, I want it gone.'" She investigated alternative therapies and through it all started to understand that her past emotional pain was starting to take on a physical form. The abandonment issues, the negative feelings from past teams, the sexual harassment at the hands of her Olympic coach — it was all coming back and screaming at Sherry to deal with it all. She admits, "I was so good at stuffing my emotions down because I was strong. No one was going to see me cry. It was that nudge (chronic pain) that told me I needed to learn some lessons. I needed to grow."
As she underwent Integrative Manual Therapy – a mix of physical and emotional exercises – she came across an opening for a women's basketball coach at her alma mater, University of Charleston. As she made the call to see if the job was still open, "Who gets on the line but the Athletic Director who had been the baseball coach while I was there. He said, 'Do you know someone who wants the job?' and I said, 'Yes, I do.' He said, 'Can you fax me your stuff today?' Three days later I was on a flight to Charleston for an interview." She was hired immediately and started a new chapter at a place where, just like 'Norm' on the old TV show Cheers, everybody knew her name.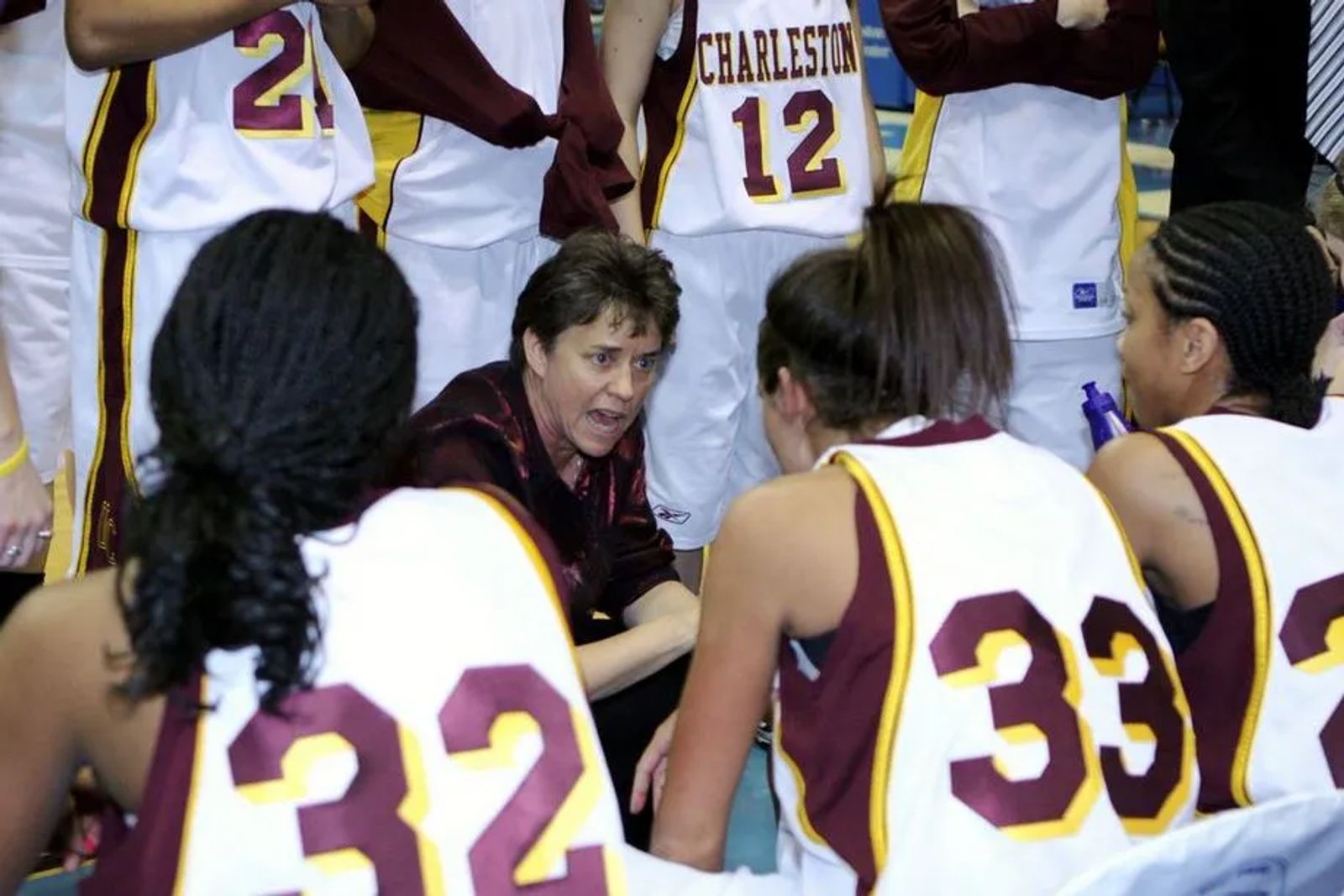 Sherry says what was beautiful was the fact that the administration paved the way for her arrival. She says, "They had told the players before I got there, 'You are going to love Coach Winn.' So by the time I got there, the players already expected to love me. They saw the great things in me. The people there really helped me step back into a place where I was well known and loved. It paved the way for me to become confident again."
During her years there leading from the sidelines, she took a team that was 13th in the league to witness three consecutive NCAA Tournament bids and winning seasons every year she served as coach.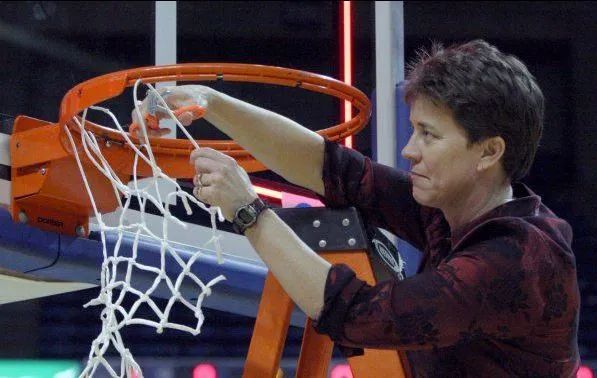 "I wanted to be a part of the reason that my players excelled. I really wanted the people that I trained to be different," Sherry says about her days coaching.
After 11 successful seasons (237-100 overall record) with the Golden Eagles and a 23-year coaching career, Sherry Winn felt a tug on her heart.
"I have always been in love with Montana," Sherry says. "I drove through here after the 1988 Olympics. When I came through the state I thought, wow, this is where I want to live. There was an immediate connection to the heart. I felt that mountain air." After 17 years away, Sherry says, "I knew I needed to be back in this place that has just captured my heart." She packed her bags and decided to make Billings her home. She's been here since the summer of 2012.
With the move, it was time for Sherry Winn to write a new chapter, quite literally.
"Some might call it a midlife crisis. I call it a midlife adjustment. Through all of my experiences, I have learned something that is very valuable that I can give to others." She wrote a series of books designed to help others bring out the best in their team – no matter what type of group they led.
"It's never about the challenges we face, it is always about our ability to get through them. That's the difference between those that become successful and those that fail," Sherry says. It's that kind of coaching and philosophy that she hopes will propel her onto corporate stages as a motivational speaker.  She adds, "The same things that I was giving to my players at the end of my career, the same things I was teaching them — the life skills, the philosophies — I want to share with others on a bigger stage."
She just finished penning her latest book, "Unleash the Winner Within You, A Success Game Plan for Business Leadership and Life." She's taken on some private coaching clients. And, she was a featured speaker at last January's Ted X Billings event.
While some might say she's riding her past success into a new business venture, the way Sherry Winn talks, it's more of a 'Pay It Forward' approach to this next phase in life.
"I have been given this incredible ability to persevere and an incredible ability to be motivated through things." It's a gift, Sherry says, anyone can learn to acquire. "Can other people take the message that I give them and hone it in ways that help them become more determined? Absolutely. Are they limited by what they believe? Yes, we all are. I am going to help them see that our limitations are truly just our own."
She knows hanging up a successful coaching career to influence countelss others is worth every second of the effort. With conviction heard in her voice, Sherry Winn says, "If I can say something that can shift somebody's life, isn't that worth it?"
To keep tabs on Sherry Winn & to check out her speaking/seminar calendar....
Click on coachwinnspeaks.com