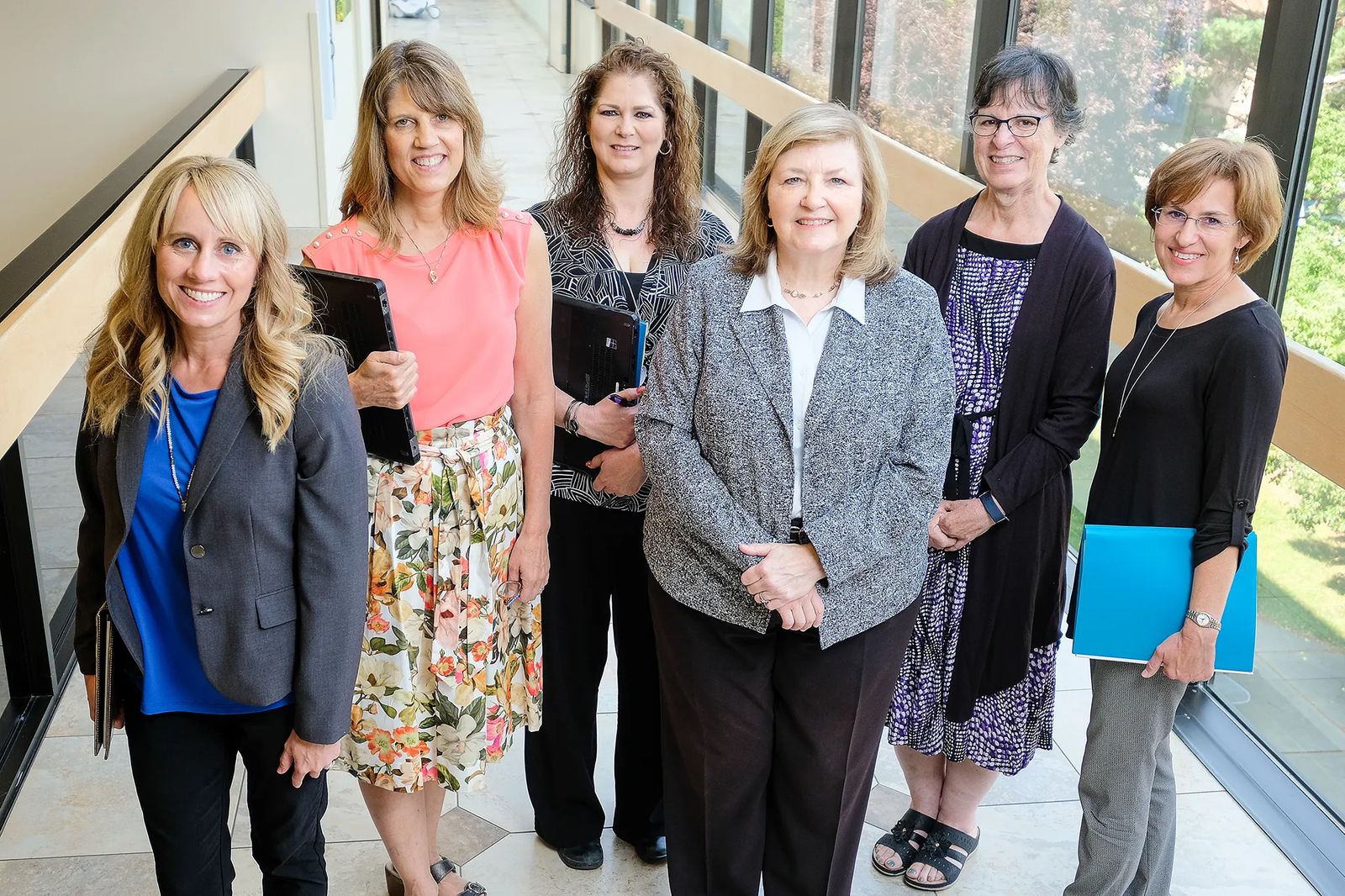 Cover Story: Dr. Pat Coon, Research Pioneer
Mentoring women, improving healthcare for all
For just shy of three decades, the research arm of Billings Clinic has — with minimal fanfare and perhaps not enough recognition — done much to improve health care delivery in Billings, in the state of Montana and across the country.
And for most of its history, the Collaborative Science and Innovation (CSI) department, as it is called now, has been made up almost exclusively of women. They have done important work on improving health care for diabetes patients, and in recent years the CSI team has led a statewide effort to better meet the needs of Alzheimer's and dementia patients and caregivers.
It is also worth noting that for all of its history, one woman has been at the helm: Dr. Patricia Coon, who has been medical director of the research department since it was founded as the Center on Aging in October of 1999.
Dr. Robert Merchant, co-interim CEO and chief medical officer at Billings Clinic, says that because research is a key part of the clinic's mission, the work of Coon and her colleagues "has been invaluable in many ways." The team's research, Merchant says, "is about learning how to do the core of health care better. In some ways it's a lot more challenging (than other kinds of research) because it's about changing what we do on a day-to-day basis."
"Pat's such a great asset, not only to the Billings Clinic, but also to the entire region," he says.
(L to R) Jeannine Brant, Dr. Pat Coon, Laurie Riemann, Yvonne Mullowney, Betty Mullette, Jamie Besel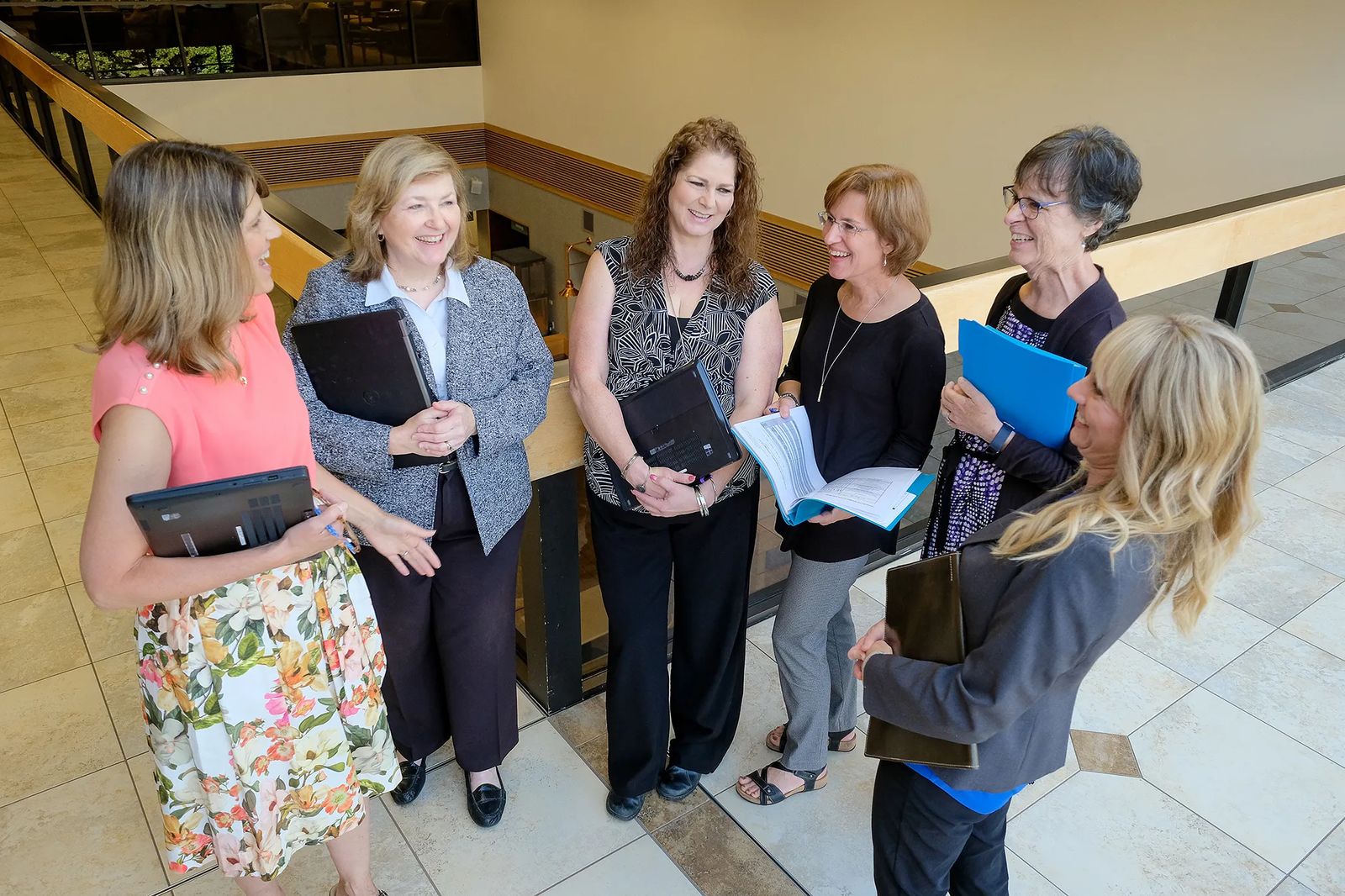 Coon says the Center on Aging was established because the late Dr. Nicholas Wolter, the clinic's CEO from 1997 to his retirement in 2017, wanted to have a research presence beyond what was typical, such as participating in pharmaceutical trials and similar studies. Wolter wanted a research department that would produce results applicable in the real world of hospital care.
Start-up funding came from an appropriation through the federal Administration on Aging, obtained by the late Sen. Conrad Burns, R-Montana. Wolter asked Coon to be the Center on Aging's medical director because of her research background. She had earned her M.D. in internal medicine from the University of Maryland in 1980, and she went on to become a geriatrician at Johns Hopkins School of Medicine in Baltimore, where she was one of that school's first female researchers.
All of her mentors were working on projects funded with big grants from the National Institutes of Health, and Coon was on a path to become a nearly full-time research scientist.
"But I also realized that that was not as satisfying to me as taking care of patients," Coon says. "In those days, the people that were the researchers bringing in the dollars were rewarded. If you wanted to be a clinician, it was sort of a second-tier pathway."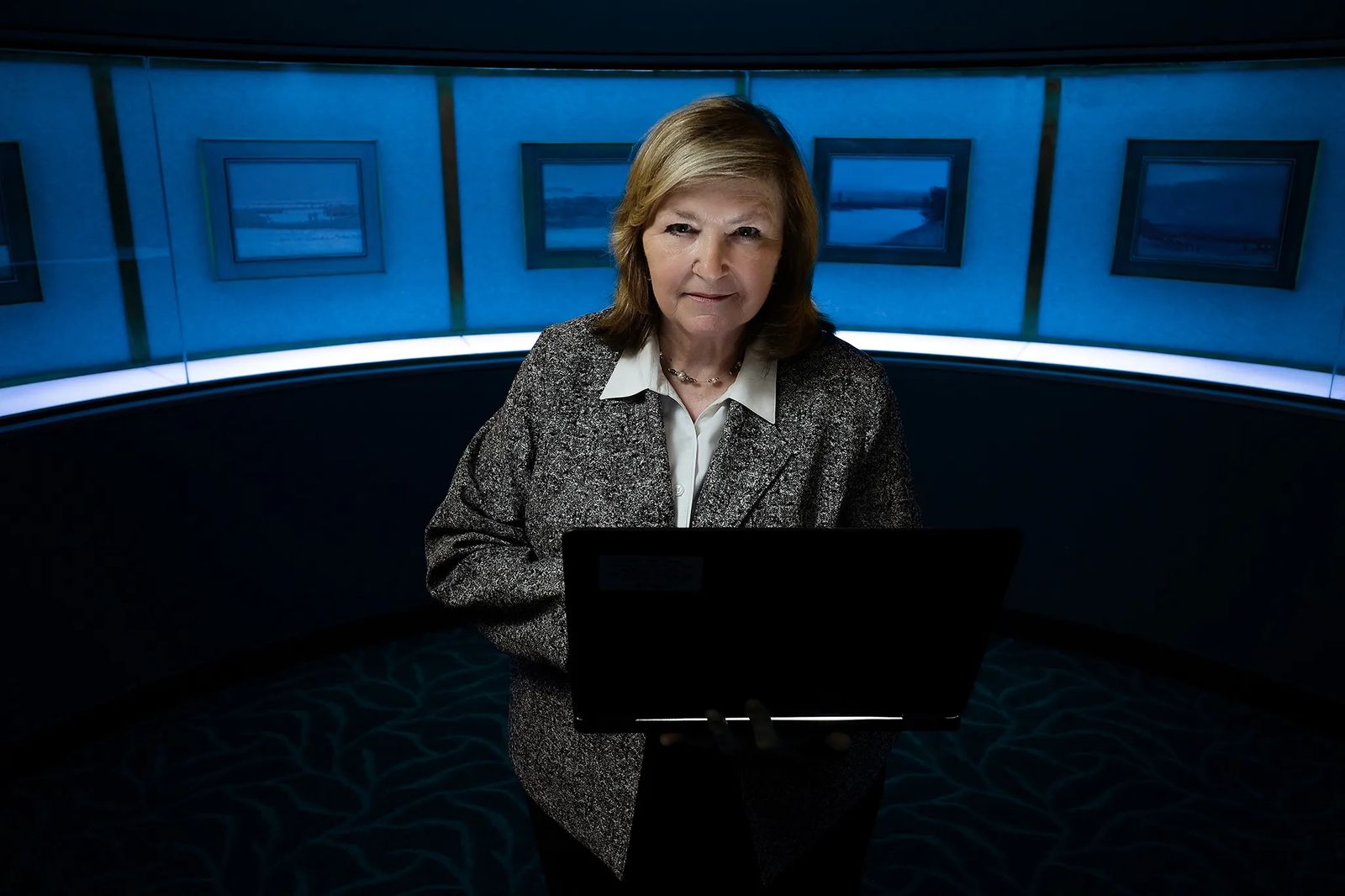 When she did break away from research to spend time on the wards, she says, "I was chastised because I was spending too much time with the residents. I really wanted to practice. So that's when I applied and became part of the Billings Clinic."
And there she found the best of both worlds, after Wolter asked her to head up the new Center on Aging. For the next 30 years she would direct and participate in wide-ranging research projects while also maintaining a clinical practice, later serving as the medical director of what is now St. John's United, a nursing home, assisted living and home care facility.
The Center on Aging initially focused its research on diabetes care because that had been the focus of Coon's research at Johns Hopkins. One major study undertaken by the Center on Aging, funded by the National Institutes of Health, looked at the effectiveness of telemedicine in managing diabetes care. It tracked the results of nearly 700 participants, measuring the comparative effectiveness of a diabetes prevention program administered via telemedicine to patients at 15 rural hospitals in Montana versus face-to-face intervention for patients at Billings Clinic.
Betty Mullette, Dr. Pat Coon, & Jeannine Brant
It showed that weight-loss results were similar for all participants, demonstrating the power of telemedicine. The study was important for Billings Clinic in another sense because it showed that it was capable of going up against much larger organizations for grant funding.
"We were really competing with the Hopkinses and Dukes of the world," Coon says.
Betty Mullette, a longtime research nurse on the CSI team, says the partnership with rural hospitals has been mutually beneficial. Their rural partners have always been deeply involved, as well as cordial and innovative, Mullette says, "so we have learned from them as well. It has been a reciprocal relationship."
Jeannine Brant, who collaborated frequently with the team while serving as a nurse scientist for the clinic, and who became the CSI director just this spring, says the team's willingness to work closely with its partners has been a key to its success.
"We're not just directing things from Billings Clinic, but we're listening to them, listening to those front-line clinicians and communities," she says. "That's what I really respect about this team, how they've engaged and built relationships in the community."
The shift to focusing on research dealing with Alzheimer's disease and related dementias was something of a natural for Coon, given her career in geriatric medicine. The move was also prompted by the availability of grant funding through the Patient-Centered Outcomes Research Institute.
In one major project, Billings Clinic partnered with the Glendive Medical Center and the Central Montana Medical Center in Lewistown to improve the early detection of dementia and to find ways to make community resources available to people with dementia and to their caregivers.
A related project, funded mainly by the Montana Healthcare Foundation, aimed at transforming and standardizing dementia care in primary care practices in eastern Montana, again in partnership with healthcare providers in Glendive and Lewistown. Those projects involved virtually all of the CSI team members as well as Dr. Soo Borson, an internationally known Alzheimer's expert and professor emerita at the University of Washington.
Coon also helped form a Yellowstone County working group on Alzheimer's and related dementia, and later the Montana Alzheimer's Dementia Work Group. As part of that group, Coon and Mullette helped put on town hall meetings all over Montana to identify gaps in dementia care.
Coon went into semi-retirement about 18 months ago, dropping her clinical work to concentrate solely on research. She now lives in Maryland, to be closer to family, and travels to Billings every four to eight weeks to keep in touch with CSI team members, with whom she also regularly interacts via teleconferencing and email.
When she and Borson publish the findings of their latest dementia study, probably about the end of the year, Coon plans to go into full retirement. It has been a time of change at the CSI lately anyway, what with Brant taking over as the first full-time director since the departure of Elizabeth Ciemins five years ago.
Also, Mullette, the research nurse, formally retired in August, but was planning to work through the fall, to the end of the current grant cycle, on a per-diem basis. The team's analyst and biostatistician, Ya-Huei Li, recently took another position out of state, and Holly Garcia, the team's manager, is on long-term medical leave. Rounding out the team is Yvonne Mullowney, technical assistant, and Laurie Riemann, nurse informaticist.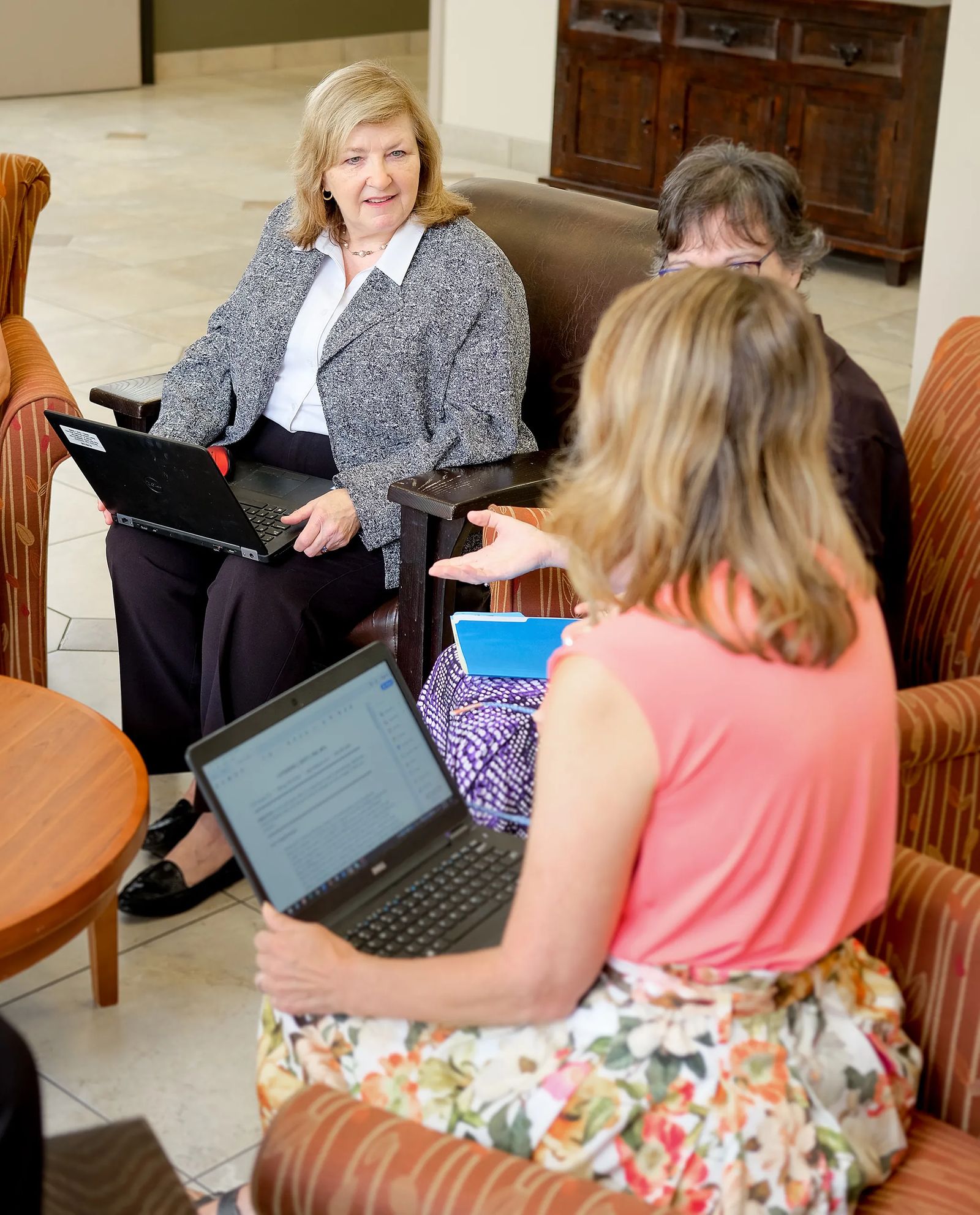 As the department shifted its focus over the years, it also went through name changes, first going from the Center on Aging to the Center for Clinical and Translational Research, the key word being "translational," in the sense of translating research into changes in practice. More recently, the name was changed to Collaborative Science and Innovation.
Through all the changes, Coon says, the team has kept its eye on the prize — using input from medical providers, patients and caregivers to drive qualitative changes in the delivery of healthcare.
"This is where medicine is going right now," she says. "The patients and the family need to be part of the decision-making process. They need to help set the goals. You can do a lot of studies and you can spend a lot of money doing these studies, but if the final outcome is that you're not going to get patients interested, then why do it?"
Over time, the team has made more and more connections with in-state schools, including Montana State University, the University of Montana and Rocky Mountain College in Billings. And as the team's profile has grown nationally, it has also become much better known within the Billings Clinic organization itself, with the result that research proposals have gone from a trickle to flood — with 50 proposals coming in in just the past seven months.
"We're starting to get better known, and so now we're having to figure out how to handle the volume of requests," Brant says. Requests are evaluated by the whole team and then go to the Research Coordination Council, which has representatives from virtually every department at the clinic.
It can be difficult, but Coon says the involvement of doctors and other professionals at the clinic is vital. It creates a system "in which research drives practice, but practice drives research," she says. "And to do that you have to create an environment in which everybody is questioning what they're doing and coming up with new, novel approaches of how we can implement what is known as evidence-based medicine."
Or, as Brant put it, "We encourage people to have that culture of inquiry, to question everything we do and say, 'Could we be doing this differently, or could we be doing this better?'"
Merchant, the chief medical officer, says the research team helps the clinic in another way. A lot of top-flight job candidates come to Billings from big academic centers where research is common, and without the CSI team's work, they might not be comfortable in Billings.
"It helps them understand that, yes, we are committed to the ongoing development of the science of medicine and the delivery of medicine," Merchant says.
Merchant says Coon's style of leadership — "she tends to lead as a colleague" — makes other people at the clinic realize that their research ideas won't just be turned over to the team, that they will be given the opportunity to be involved themselves, "to play an integral part, to be a real colleague."
All that has contributed to giving the Billings Clinic a special status in this part of the country.
"There are some stellar organizations across the country that have teams like ours, but we're really cutting edge for our region, for a rural area," Brant says. "I think we're definitely unique."
And Brant is proud of how welcoming the team has been to young healthcare professionals, particularly young women. The majority of people seeking internships with the CSI team have always been women, she says, and many of them hadn't really considered research or science as a career path.
"To bring them into the department, and to mentor them, introduce them to research — I think we've been successful in whetting their appetite," she says. "And Pat was such an early pioneer as a scientist. She was one of the first women researchers at Johns Hopkins."
"Pat loves what she does," Brant says. "She had just a wonderful career here at Billings Clinic, and she's definitely missing it. We can tell when she comes back. … But her legacy lives on right here."
Once she does retire, Coon has a few plans for what she wants to do. During all her busy years at Billings Clinic, she says, some of her pastimes fell by the wayside, including playing the guitar and painting pastel portraits.
"I just pulled out the guitar and restrung it," she says, "and I'll get back to doing the pastels again."