Ditch the Skinnies
Four looks to freshen up your denim
We've been begging for more comfort in our fashion lately. Denim doesn't normally answer the call. But 2023 demanded it and jeans have become wider, looser and simply more movable and comfortable. Over the last few years, we've been swapping our jeans for more comfy wear. For denim to rise again, it was clear it needed to meet the need for an easy-going silhouette. We aren't saying that because certain influencers declared skinny jeans dead that you trash them. We are saying, however, that at one point they also said mom jeans weren't all the rage and here we are rocking them again!
JUST THE RIGHT FLARE (photo above)
The most form-fitting shape in this wider-legged family of jeans, these flares skim your shape perfectly and are the easiest transition from the skinny jeans we've been rocking for years. If you're hesitant to jump in the deep end, start here. You can't go wrong. These jeans are light in color but fun to pair with layers for spring. It's a shape that will always help you look put together and it's probably the most timeless.
GET THE LOOK
Joe's the Callie jeans, $228; All Row cardigan, $109; Thread & Supply thermal, $46; necklace, $46; Luca Grossi slide, $95. All can be found at Cricket Clothing Co.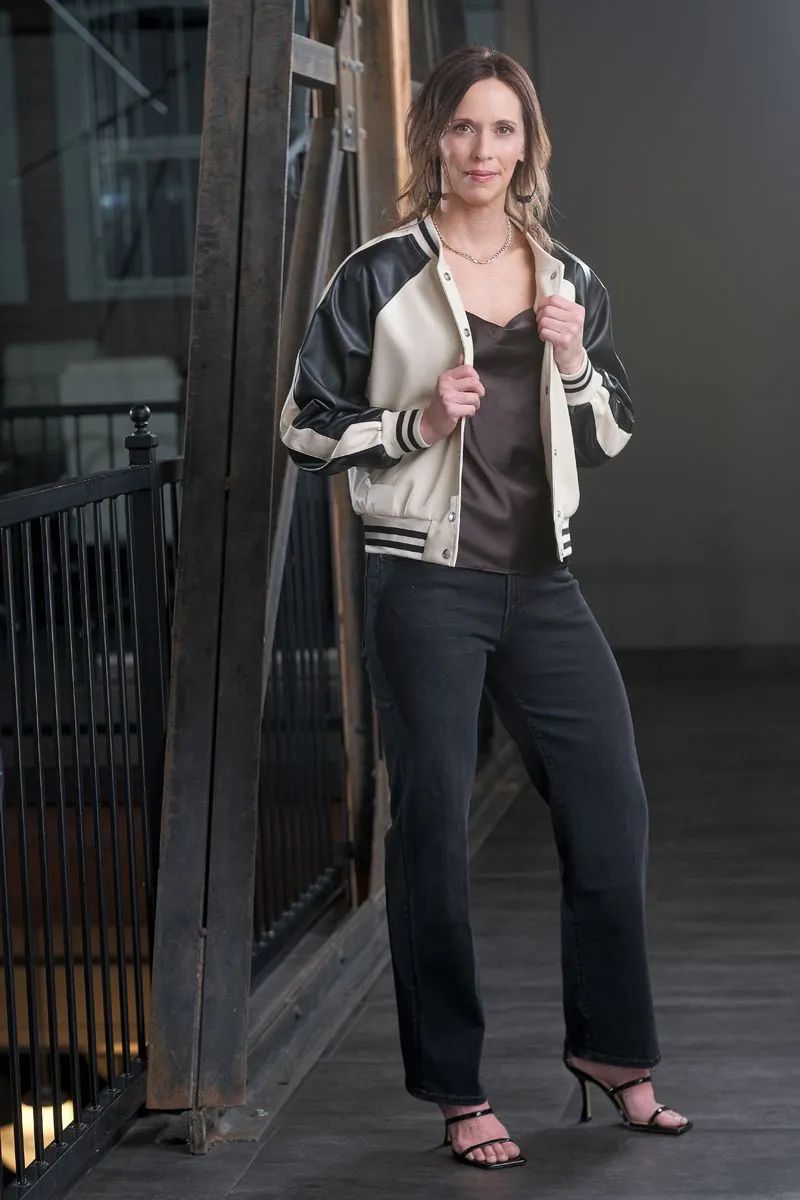 SAILOR SILHOUETTE
Soft, stretchy and high-waisted jeans like this have a timeless look and give a simple nod to the sailor shape and form. Paired with a bomber jacket, this look is giving off '70s vibes that are perfectly on-trend right now. The shape of this jean falls over the thighs easily and allows you to ditch the boots and wear sandals and heels as springs approaches. The cut looks structured but feels buttery and classic. It's versatile. Whether you are a T-shirt and sneaker gal or prefer a bodysuit and leather jacket, these jeans will make it work.
GET THE LOOK
Central Park West spencer jacket, $238; Heartloom Litchi cami, $79; Mother the Rambler jeans, $248; Marc Fisher Dalida heeled sandal, $99; Sahira necklace, $59. All can be found at RocHouse.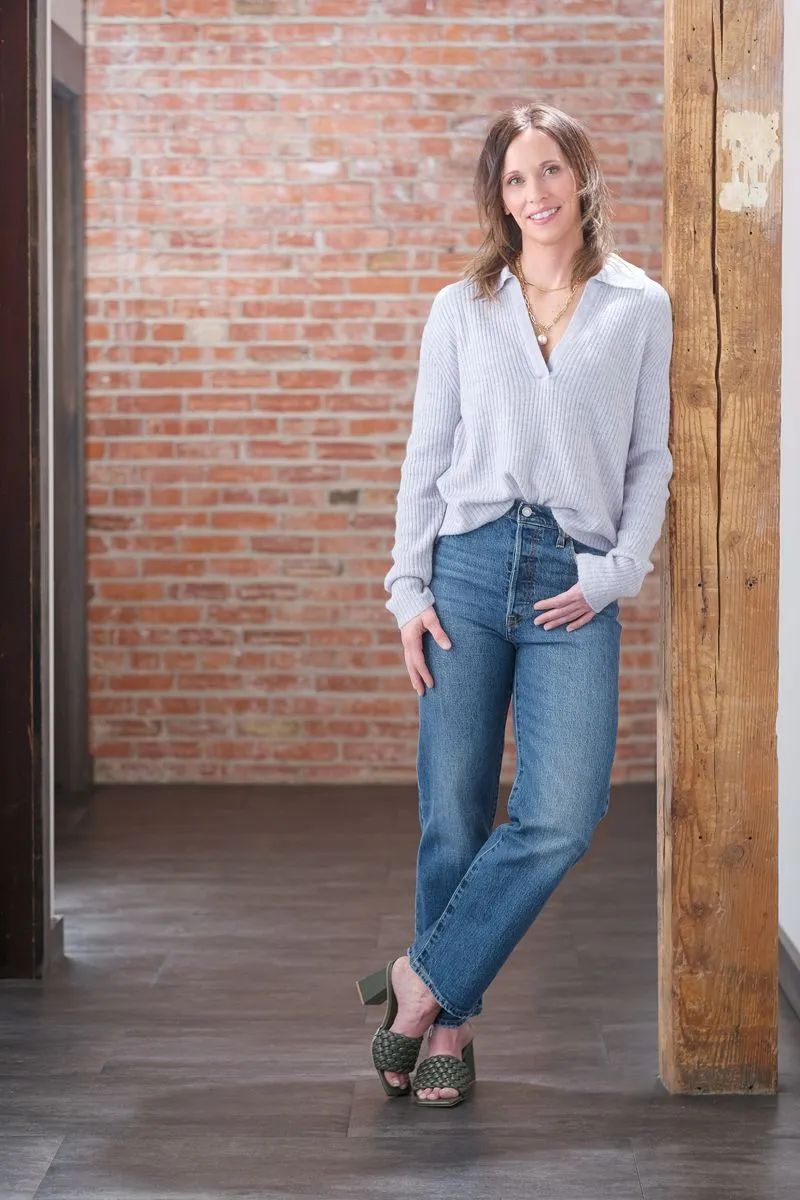 WORLD'S BEST MOM JEAN
Levi's have made their way back into the hearts of every jean-wearing lady and should be back in everyone's wardrobe rotation just like our "Mom Jeans" from the '80s and '90s. This classic jean pairs easily with a sweet sweater, but when transitioning from winter to spring, think breezy blouses or a tank top with a light jacket and slides.
GET THE LOOK
Lucy Paris sweater, $80; Levi's ribcage straight ankle jean, $98; Shu Shop braided strap heel, $70. All can be found at Something Chic.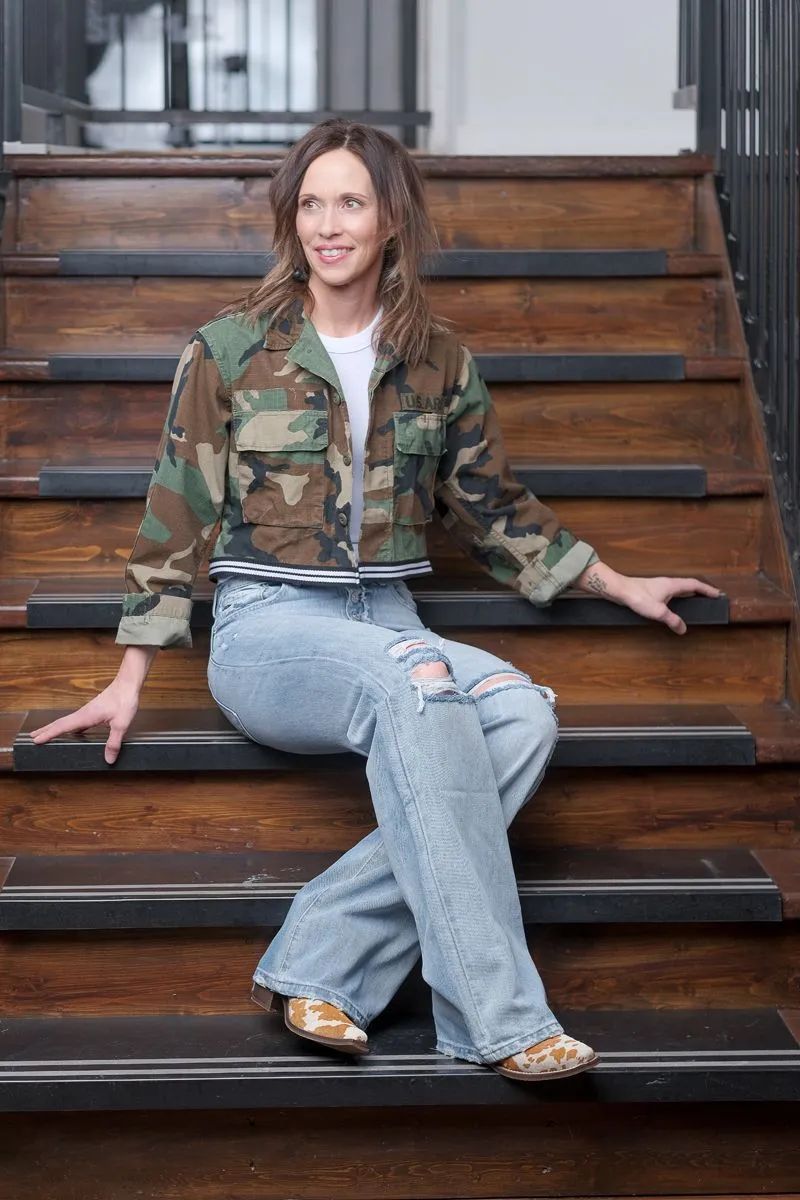 WESTERN INFLUENCE
Our cowgirl friends might have had it right all along. The wider hem of jeans like this have always allowed us to sport our cowboy boots. This casual denim is also perfectly paired with the trending sneaker and graphic tee look or with tight-fitting tanks and a cropped interesting jacket like this camo creation. Wider denim with a high waist button fly flatters, accentuating the waist. If you aren't into the distressed denim, you can still pull off this look with crisp, clean flare jeans.
GET THE LOOK
Army jacket, $199; white tank top, $20; KanCan jeans '90s flare, $64; Myra cowhide snug bootie, $125. All can be found at Giddy Up.