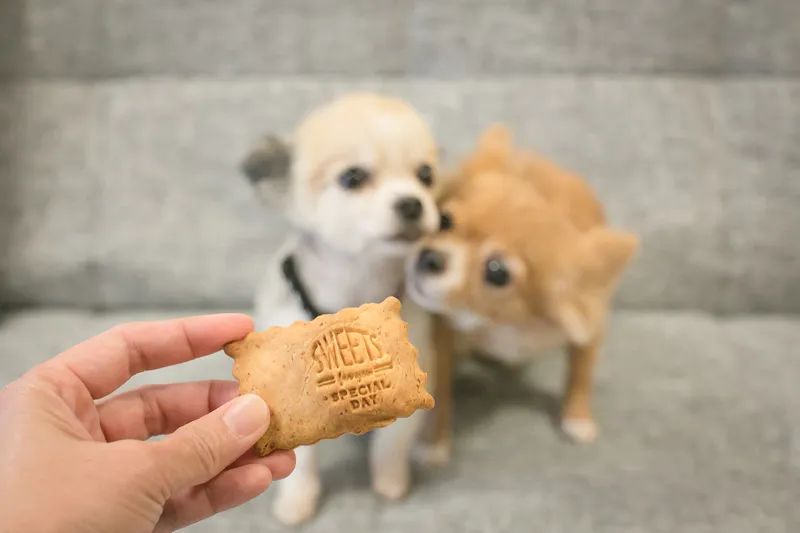 Doggone Good!
Give your pup some treats baked up with love
I will admit it. I'm a dog person. I grew up with dogs. My husband grew up with dogs and we have always had one or two by our sides. Our dogs are family.
Years ago, I started making my own dog treats after finding a set of dog bone cookie cutters with a dog biscuit recipe on the back of the tin they were packaged in. That started a tradition of making treats for the four-legged members that grace the homes of family and friends.
Before embarking on creating your own dog treats, it's a good idea to check out the things that dogs cannot eat — chocolate, grapes, raisins and onions, among other things. Don't include alcohol or fat (see sidebar on What Not to Feed Your Dogs). And some dogs, like humans, can be allergic or sensitive to some ingredients, so bear that in mind as well.
So, break out a few basic ingredients, grab your kids or grandkids and bake up a little TLC for Fido. You'll know by that wagging tail that your dog — and you — will be glad you did.
Enjoy! Woof!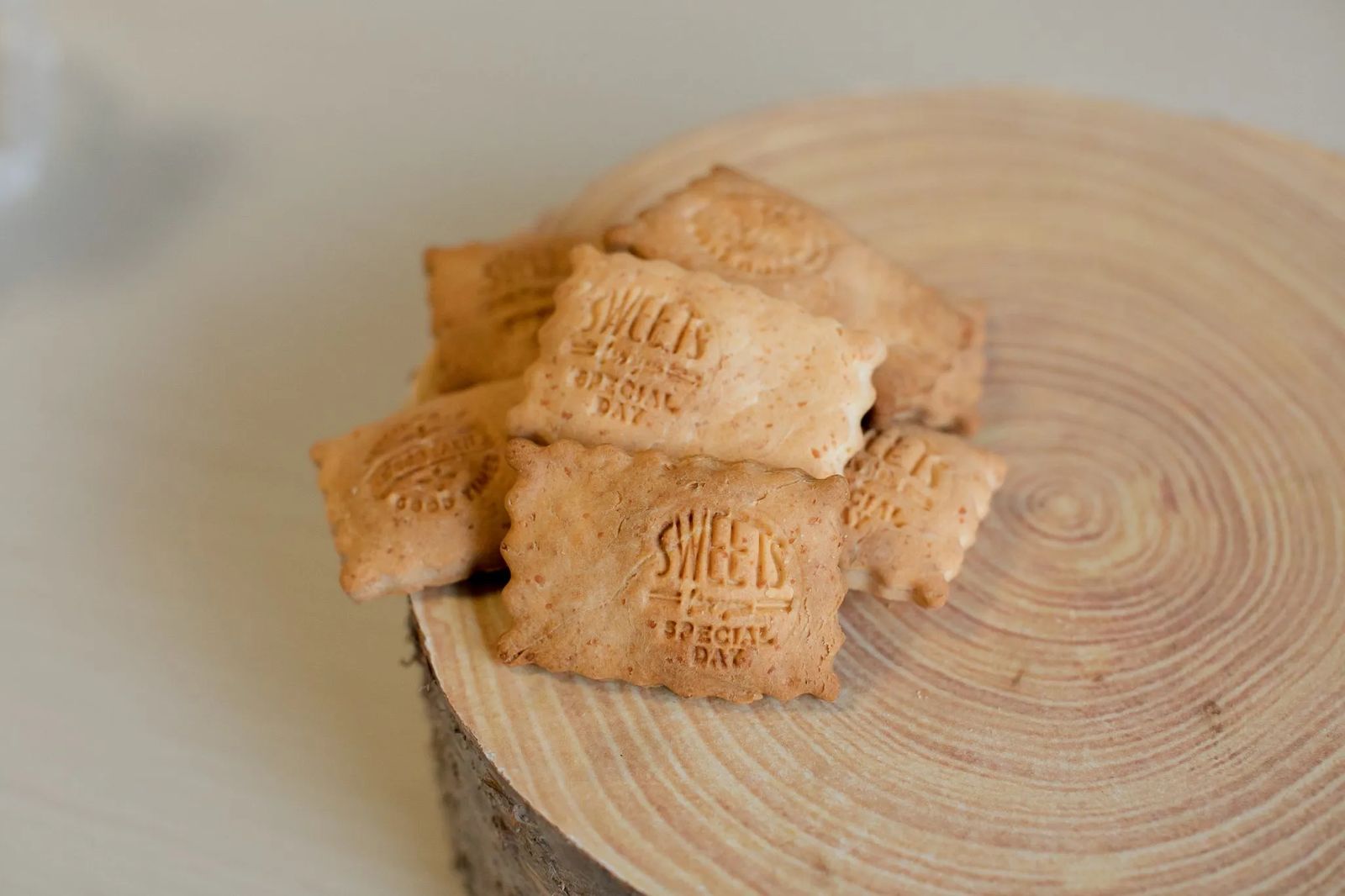 DOG BISCUITS
2 c. whole wheat flour
½ c. yellow cornmeal
¼ c. grated Romano cheese
1 large egg
¼ c. canola oil
½ c. non-fat dry milk (powder)
½ c. water
Preheat oven to 350 degrees. In a mixing bowl, blend the whole wheat flour, cornmeal, powdered milk and cheese together. In a small bowl, beat the egg with the ½ cup water and canola oil. Pour the mixture into the dry ingredients and stir with a wooden spoon until blended. Scoop onto a work surface and knead for about 3 minutes until it forms a ball. Roll the dough to ½" thickness. Cut the biscuits with a cookie cutter or with a knife into desired shapes. Place on a greased baking sheet and bake in the middle rack of the oven for 30 minutes. Biscuits will keep for weeks in an airtight container.
NOTE: For added flavor, mix in 2 tablespoons of powdered chicken or beef bouillon with the dry ingredients.
PEANUT BUTTER BISCUITS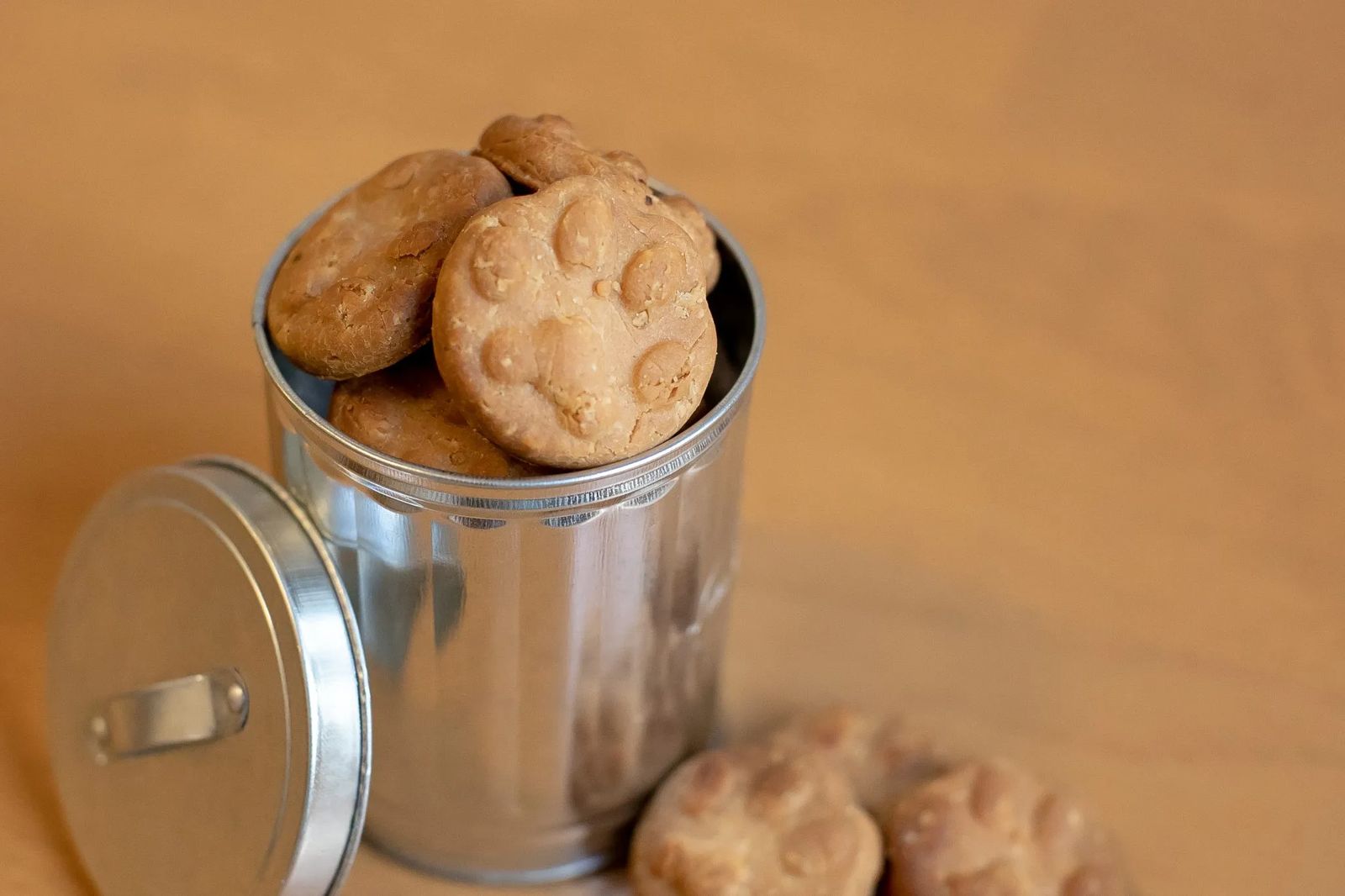 1 c. wheat germ
3 c. whole wheat flour
½ c. old fashioned oats
1 c. all-natural crunchy peanut butter
3 T. canola oil
1 large egg
1 c. water
Preheat oven to 300 degrees. Adjust the oven rack to the lower third of the oven. Combine the wheat germ, flour and oats in a bowl. Add the peanut butter, oil, egg and water. Mix the ingredients together (your hands may be the best tools for this). On a lightly floured surface, roll out the dough to a ¼" thickness and cut into desired shapes with cookie cutters. Repeat rolling and cutting all the remaining dough until completely used. Place on a lightly greased baking sheet and bake for 40 minutes. Turn off the oven and leave the biscuits inside until crunchy, at least 1 hour. Store in an airtight container in the refrigerator.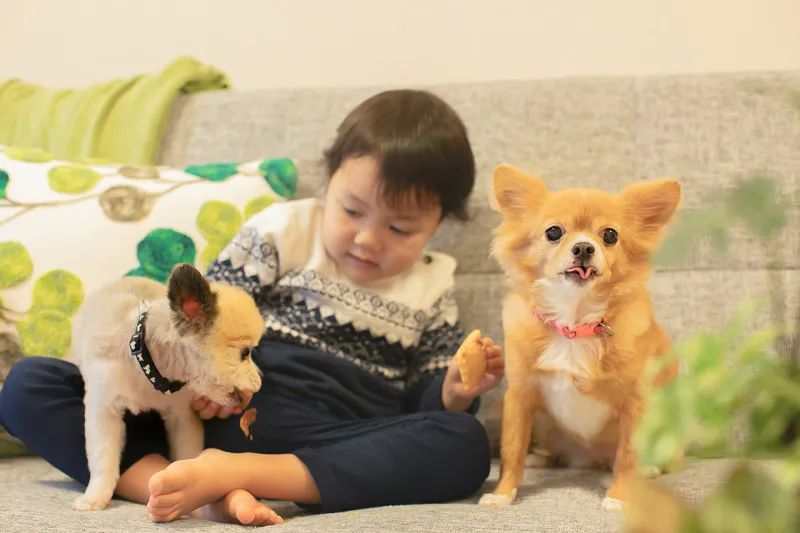 PUMPKIN BARS
½ c. vegetable shortening
2 large eggs, slightly beaten
2 c. unbleached flour
2 t. baking powder
2 t. ground cinnamon
1 c. pumpkin puree
¾ c. milk
Preheat oven to 350 degrees. Lightly grease a 9"x 9"x2" baking pan. In a large bowl, cream the shortening and pumpkin. Beat in the eggs, one at a time. In another bowl, mix together flour, baking powder and cinnamon. Add in the pumpkin mixture, alternating with milk and blend well. Pour into the greased pan. Bake for 40-45 minutes. Remove from the oven and cool completely. Store in airtight container in the refrigerator.
WHAT NOT TO FEED YOUR DOGS
All of these items can be toxic or lethal when ingested
Alcohol
Apple seeds
Candy, gum
Chocolate
Caffeine
Cooked bones
Dairy
Fat trimmings
Grapes and raisins
Hops
Leeks, onions, garlic and chives
Nuts of any kind
Peppers
Raw meat and fish
Rhubarb and tomato leaves
Salt
Sugar
Xylitol
Yeast