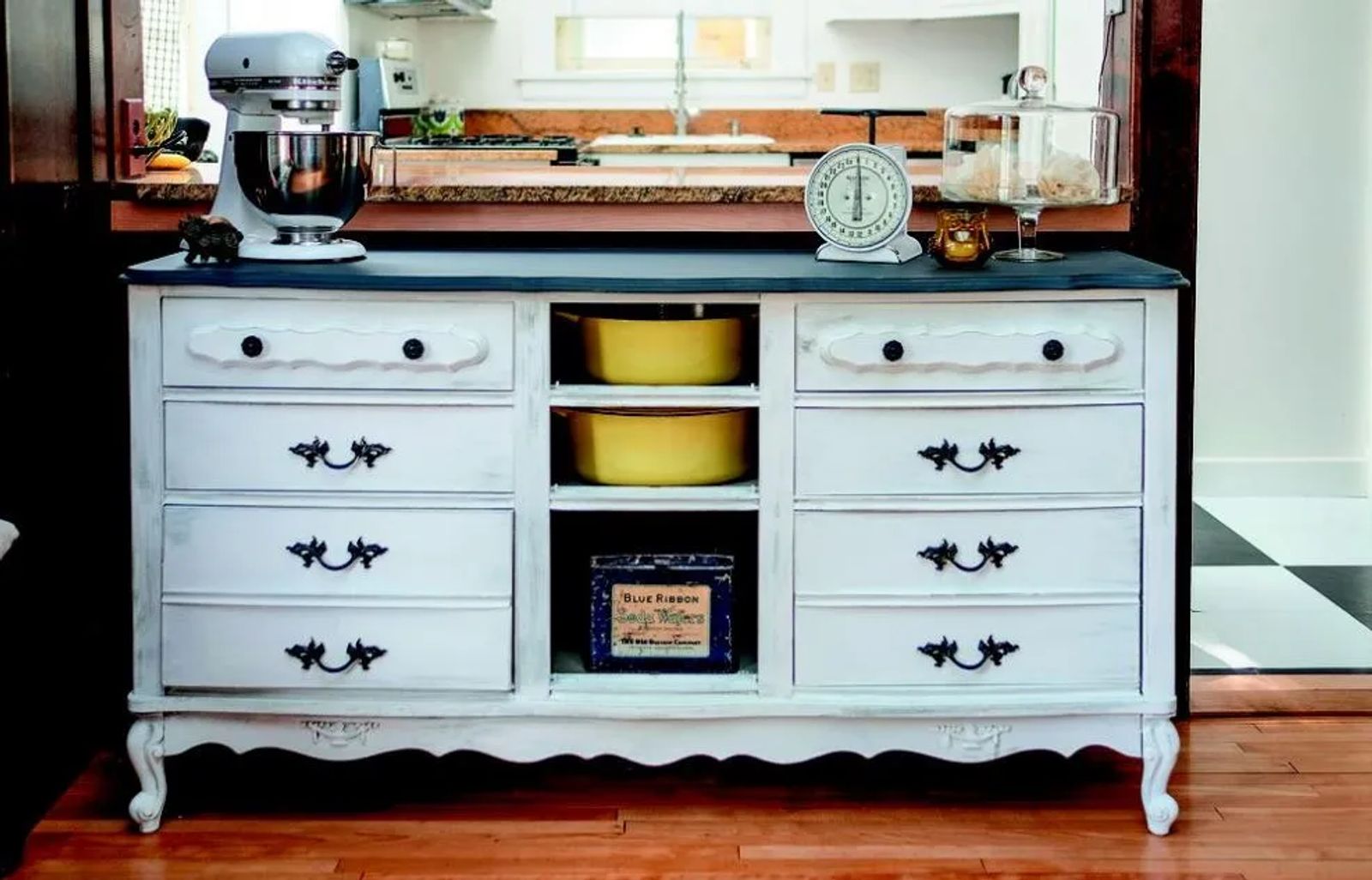 Dress It Up!
Dresser turned budget-friendly buffet
With the holidays fast approaching, I decided that I needed a budget-friendly buffet space for our big family dinners.  With time at a premium, I didn't have time to be choosy.  And as my creative wheels started to spin, I remembered I had a French Provincial dresser without a place to call home.  It was just the right size, shape, and height.  It was currently in my secret stash of furniture a.k.a. in my garage.  After digging that baby out, it didn"t take long to confirm that the dresser would be a good fit. That sparked another Operation Makeover. That old dresser of mine was about to become a buffet.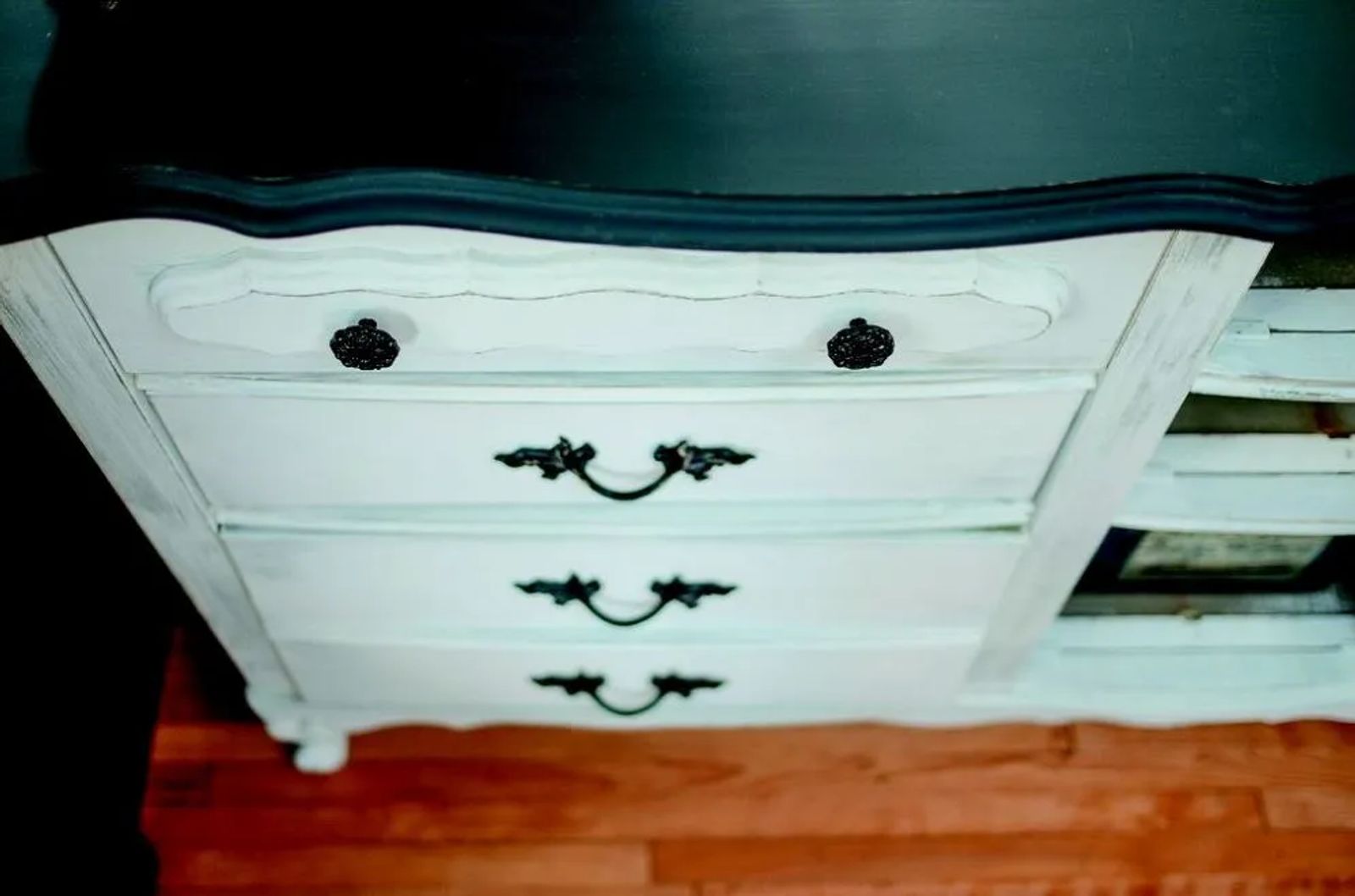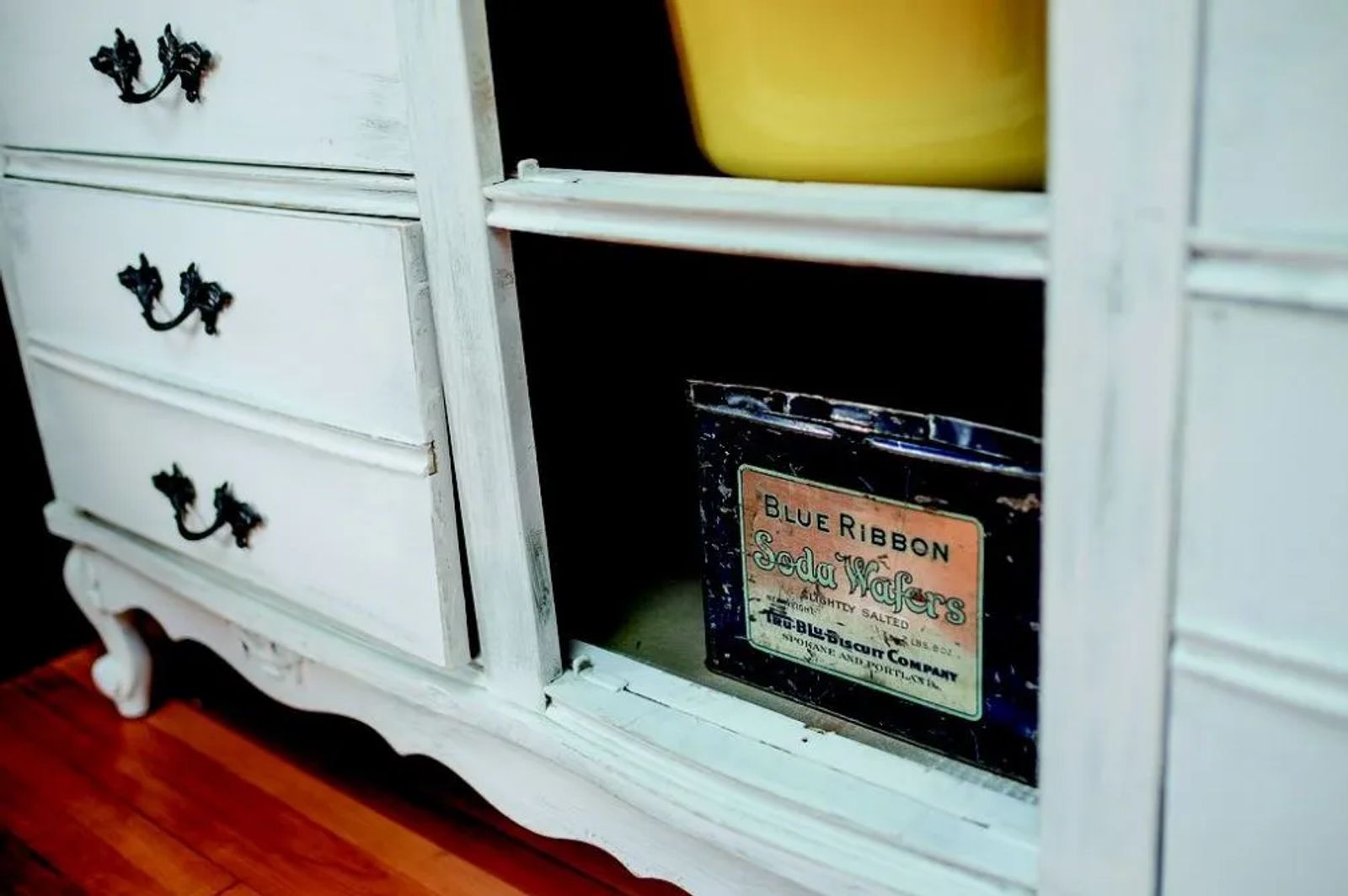 HOW TO CREATE
Now that the dresser/buffet was out of hiding, it was time to look for any imperfections and sand them to a smooth finish. I took off the knobs and sanded the areas where the knobs were once screwed in. I gave the whole piece a good scuffing with steel wool and followed that up with a good cleaning using water and white vinegar. I used vinegar because it won't interfere with paint adhesion. Remember, this is a French Provincial dresser covered in laminate. It won"t absorb water like a wood dresser would. After drying, I begin painting with Annie Sloan Chalk Paint in Graphite for the top and Pure White for the base. Annie Sloan Chalk Paint adheres wonderfully to laminate surfaces, making it a perfect choice for this piece. This paint gives a matte finish and is fairly easy to distress for a vintage feel.
After painting and letting it dry, I started distressing. When distressing, keep in mind you want to replicate where natural wear and tear happens on furniture. Edges and sides are always good places to start. I prefer light to medium distressing, but this truly is a personal taste.
Next, I took the drawers and drawer slides out of the middle section since I want baskets to fit nicely inside. I kept the knobs and gave them a good coat of matte black spray paint. After letting the knobs dry, I put them back onto the drawers that I planned to keep and I was done!
By just thinking outside the box and looking around my house for a piece of furniture that could convert to a buffet, I saved hundreds of dollars. Finding pieces like this at garage and estate sales or even area thrift shops is a breeze. You might not get the same look but that"s where the uniqueness of each piece can truly shine. I now have an original and recycled functioning piece of furniture with lots of storage. Now the Jennings family is one step closer to being ready for the holidays!