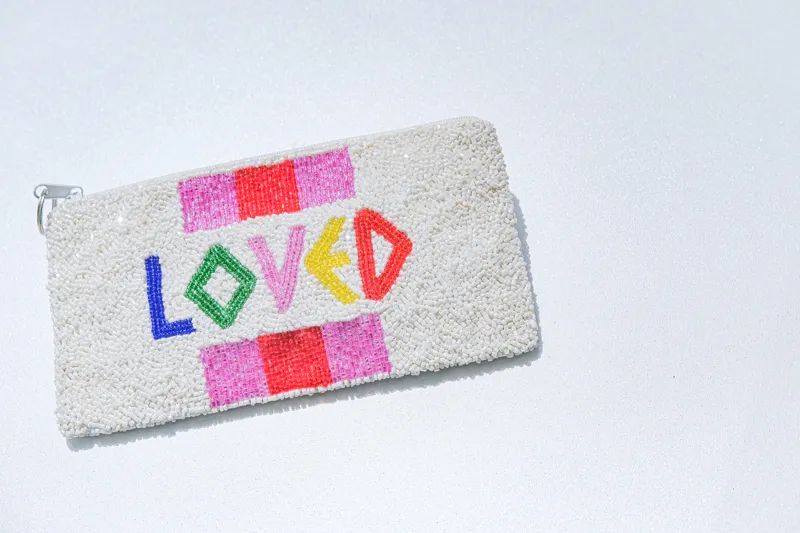 Every Color Under the Sun
When it comes to summer fashion, bright hues rule
While neutrals still reign in the fashion world right now, bright shades are moving in for a summer cameo. Electric colors mixed with staples like denim give a nod to the early '90s. Hot pink and royal blue would love to play a supporting role in your outfit's story, standing out on neutral backdrops. So, turn some heads one accessory at a time and put your summer fashion on the bright side with these colorful additions.
CROWING MOMENT
Montanans are known to have a hat or two hanging around in their closets. Whether it is felt or straw, you can add layers of bright colorful hatbands to give your hat a fresh look. The best part about a hatband is the ability to mix textures. Put a delicately beaded band with silky fabrics or even leather braids. Whatever your aesthetic, you can find the right hat jewelry to add more color to your summer looks.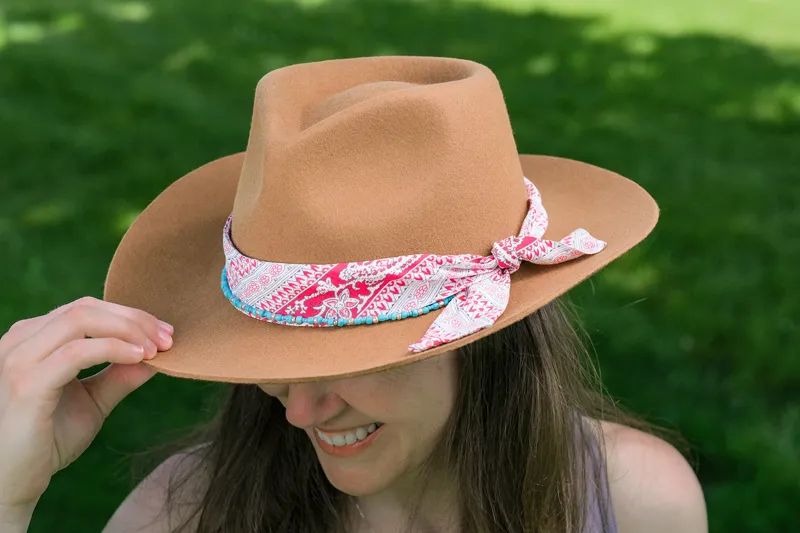 GET THE LOOK
Zephyr Rancher Gigi Pip, $112; Fabric band, $18; Neta's hatband, $48. All can be found at Joy of Living.
COMING IN CLUTCH
Beaded bags keep coming back around and each season we tend to see a fresh new twist. If you're looking to add a pop of color, small handbags like this handheld pouch with bold colors and the timeless word "loved" could be the perfect addition. It's just the right accessory for your little black dress or the right amount of bling to dress up your denim for cocktails on the patio.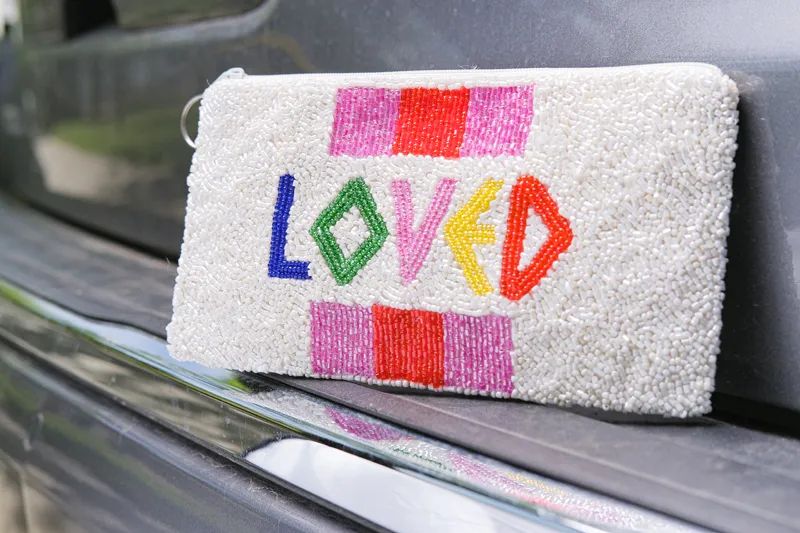 GET THE LOOK
Loved Moyna pouch, $119, from RocHouse.
FLOWER POWER
Florals always pack a punch, but when they are in the boldest hues, they really grab your attention. Pick from an array of floral-inspired accessories like an anklets, studs or large statement earrings to add a bit of playfulness to your everyday summer apparel. Anklets are coming back in full force and we welcome them with our ultra-low sneakers or casual sandals. Why not go bolder than a standard gold chain and slip on one adorned with colorful beads and a daisy?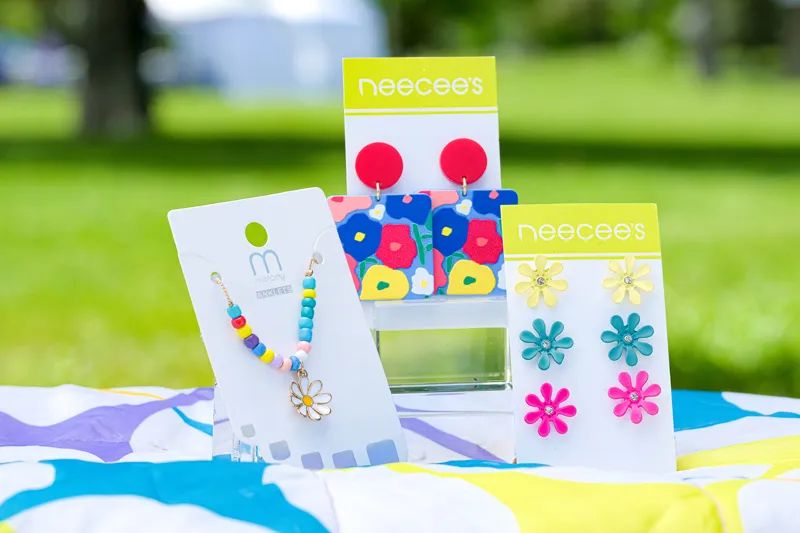 GET THE LOOK
Melody Anklets, $15; 3-pack earrings, $20; Square floral earrings, $15. All can be found at Neecee's.
PERPETUALLY UPBEAT PINK
A symbol of optimism, pink promises to boost your mood. Hot pink heels are sure to liven up any outfit whether it's the denim-on-denim vibe or the demure white dress. If pink isn't your thing, rest assured, this summer you'll find heels in every color of the rainbow to add to your wardrobe.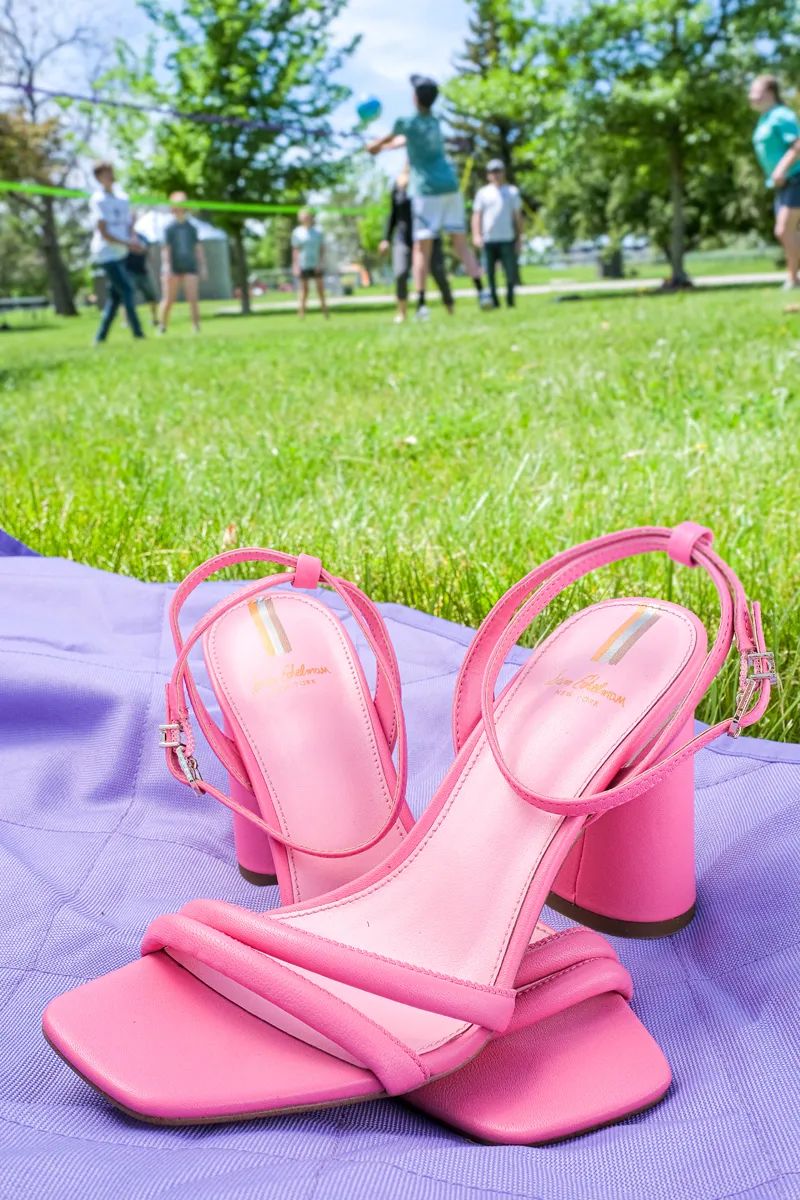 GET THE LOOK
Sam Edelman Block Strappy Heel in Carmine Rose, $139, can be found at RocHouse.
KALEIDOSCOPE OF COLOR
Wearing gemstone jewelry is elegant and timeless. This necklace kicks it up a notch by adding a kaleidoscope of color. This little beauty will remain relevant not only in summer with spaghetti strapped dresses but for fall days paired with plaids. It's a subtle way to unleash bold color in small doses.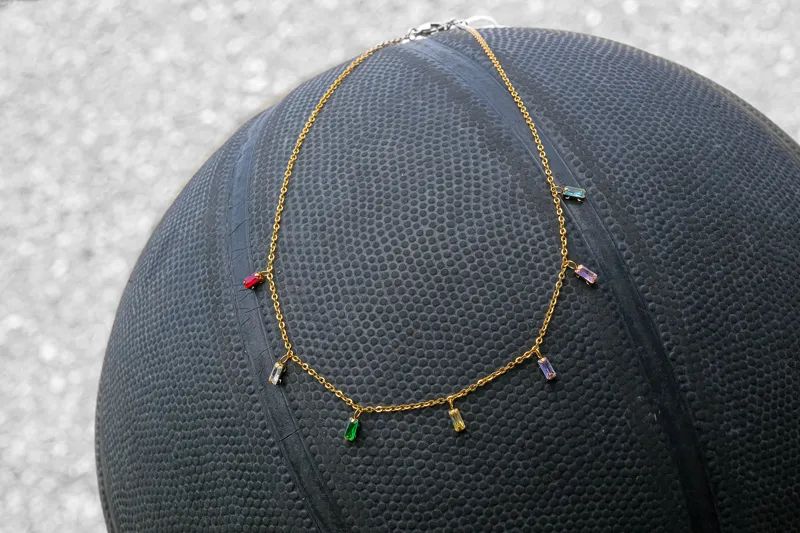 GET THE LOOK
Baguette necklace, $61, can be found at Something Chic
TOTAL THROWBACK
The hair clip is an accessory that fits any hair style. Rock a pixy cut and you can still add layers of barrettes for a sweet look. Or maybe your tresses need some taming and the trendy claw clips can help wrangle your mane. While these clips have been around for decades, the bold colors and throwback patterns make this flashback all the rage right now.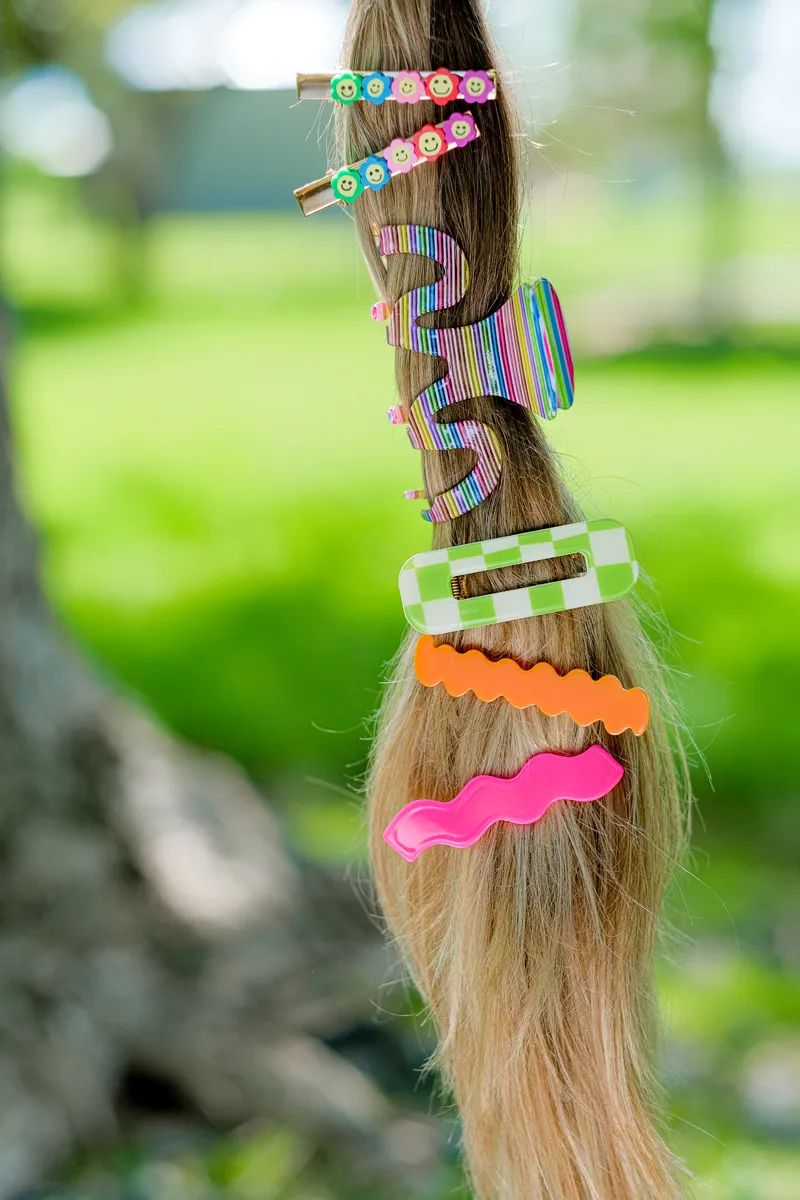 GET THE LOOK
Wild fable hair claw, $5; Wild Fable smiley barrettes, $5; Wild Fable clips, $5. All can be found at Target.