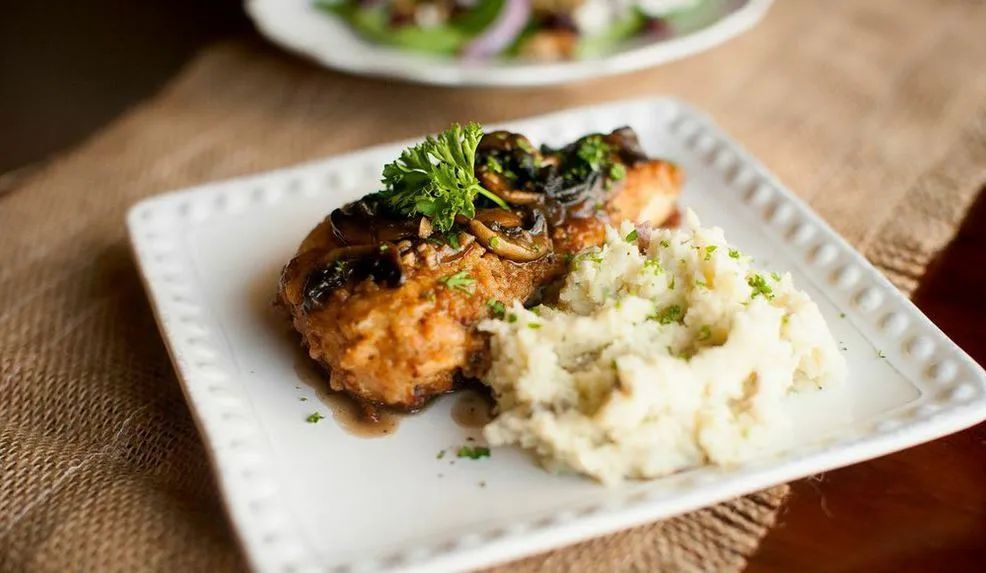 Family Friendly Faves: A Classic Comfort
A quick & delicious twist on Chicken Marsala
By Tasha Mills, Photography by Lovely Cutler
Need a recipe that just might earn gold star status at your house? This simple, yet delicious version of Chicken Marsala is one that has become one of my family's new found favorites. I love it because it's easy and fairly quick to make. We all love how the combination of the creamy mashed potatoes and sweet delicate Marsala sauce mixes with the tangy taste of the salad. It's a great meal to prepare when we need that reminder of why sitting down together and visiting over dinner as a family is so very important. Having a classic, comforting meal like this helps make those occasions just that much more special.
CHICKEN MARSALA
~Recipe adapted from Taste of Home
4 – 6 Boneless Chicken Breasts, cut into tenderloins
1 c. Italian salad dressing
1 T. all-purpose flour
1-1/2 t. Italian Seasoning
½ t. garlic salt with parsley
¼ t. paprika
¼ t. pepper
1 clove garlic, minced
2 T. olive oil, divided
1 T. butter
½ c. chicken broth
½ c. Marsala wine
1 lb. sliced fresh mushrooms
1/4 c. dried parsley flakes (or ½ c. fresh parsley)
DIRECTIONS
Flatten chicken into ½" thickness. Place in large resealable bag.  Add salad dressing. Seal bag and turn to coat. Refrigerate overnight or at least for 8 hours. Drain and discard marinade. Combine the flour, Italian seasoning, garlic salt, paprika and pepper and sprinkle over both sides of chicken. In a large nonstick skillet coated with cooking spray, cook chicken in 1 tablespoon of oil, garlic, and butter for 2 minutes on each side or until browned. Transfer to a 9" by 13" baking pan coated with cooking spray. Gradually add broth and wine to skillet, stirring to loosen browned bits. Bring to a boil and cook and stir for 2 minutes. Strain sauce and set aside. In the same skillet, cook mushrooms in remaining oil for 2 minutes and then drain. Stir sauce over mushrooms in pan and heat through. Pour over chicken and sprinkle with parsley. Bake, uncovered at 350° for 25 to 30 minutes or until chicken juices run clear. Yield: 6 servings.
GARLIC PARMESAN MASHED POTATOES
~ Recipe by Tasha Mills
6 – 8 medium / large yellow potatoes, washed, unpeeled
¼ c. Parmesan cheese
1 packet ranch dressing seasoning
¼ c. butter
Almond milk (this can be substituted for regular milk), start with 1/2 c. but add enough to consistency.
Salt and pepper to taste
DIRECTIONS
Cube potatoes (do not peel) and place in a large pot. Add enough water to cover potatoes. Heat on high until they boil, reduce heat to medium and boil potatoes for 15 – 20 minutes, or until tender. Drain potatoes. Add all ingredients and beat on medium until smooth and all ingredients are mixed well.  Add salt and pepper to taste.

CRANBERRY SPINACH SALAD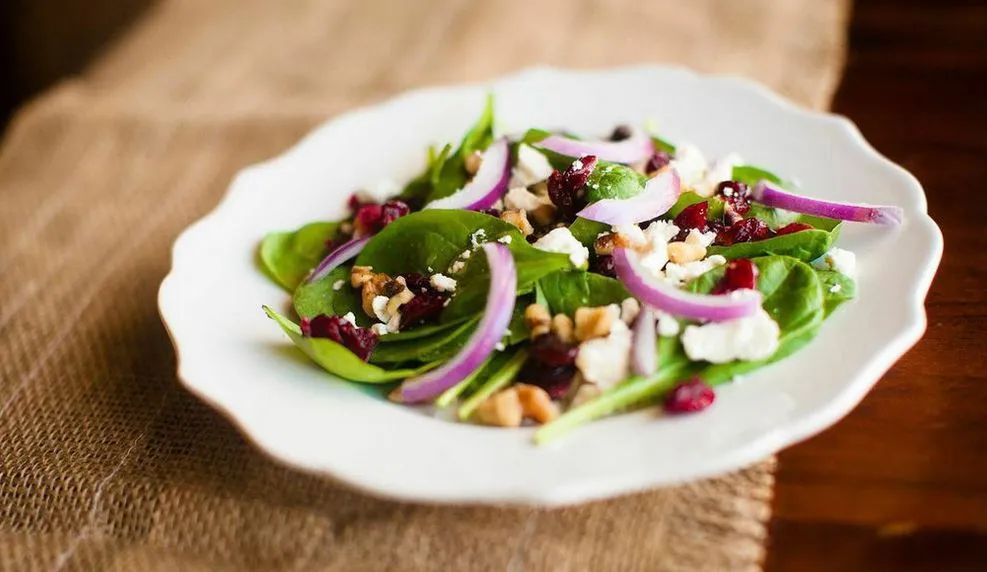 ~Recipe from Tasha Mills
6 c. fresh baby spinach
1/2 c. dried cranberries
1/2 c. chopped pears
1/2 c. sliced mushrooms
2 T. chopped walnuts
2 T. finely chopped red onion
DIRECTIONS
Mix all ingredients together and sprinkle with Feta Cheese and serve with any kind of Raspberry Vinaigrette dressing.