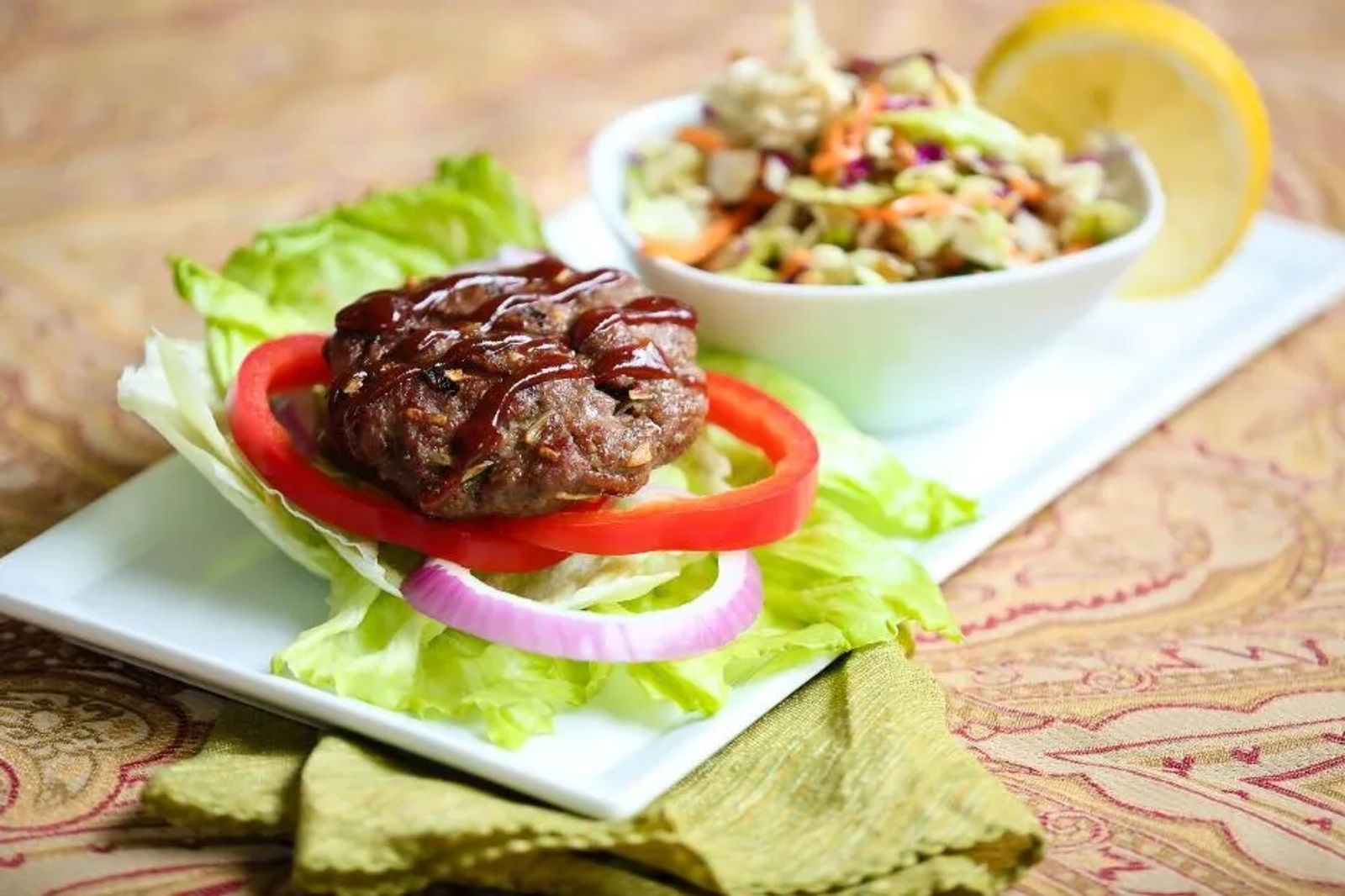 Family-Friendly Faves: Burgers & Slaw
A flavorful duo the family will love
When the summer months hit, there is nothing like firing up the grill and hearing the sizzle of a fresh burger cooking over the coals. Don't settle for burger boredom all summer long by adding just a few seasonings. Bring some new flavors to the mix and tickle those taste buds in the process. For my Best BBQ Burgers recipe, I add a mix of sauces with soup mix to bring out a flavorful, cheese filled burger that's far from average or every day. Add a different take on cole slaw to your dinner table with my Cole Slaw Crunch recipe and you have a flavorful mix that just begs to be made all summer long.
BEST BBQ BURGERS
~recipe from Tasha Mills
1 pound ground beef
1/2 packet dry onion soup mix
1 T. garlic
1 egg, beaten lightly
2 t. buffalo hot sauce
2 t. Worcestershire sauce
1/4 t. black pepper
1/2 c. Italian seasoned bread crumbs
1/4 c. shredded cheese
In a large bowl, combine all ingredients until mixed well. Shape into burger patties. Grill to your liking. Serve with your choice of sliced cheese, an onion ring and BBQ Sauce on top.
Cole Slaw Crunch
~Eland (Tasha's maiden name) Family Recipe
1 lb. cole slaw mix
1 c. sunflower seeds
1 c. slivered almonds
1 bunch green onions
2 packs chicken flavored ramen noodles
DRESSING:
1 c. vegetable oil
1/2 c. sugar
1/3 c. apple cider vinegar
Mix slaw with almonds, seeds, and onions. In a separate bowl, mix seasoning packets from ramen noodles with oil, sugar and vinegar.  Pour over cole slaw. Refrigerate at least one hour.  One hour before serving, crunch uncooked ramen noodles over the top, and add to cole slaw mixture.