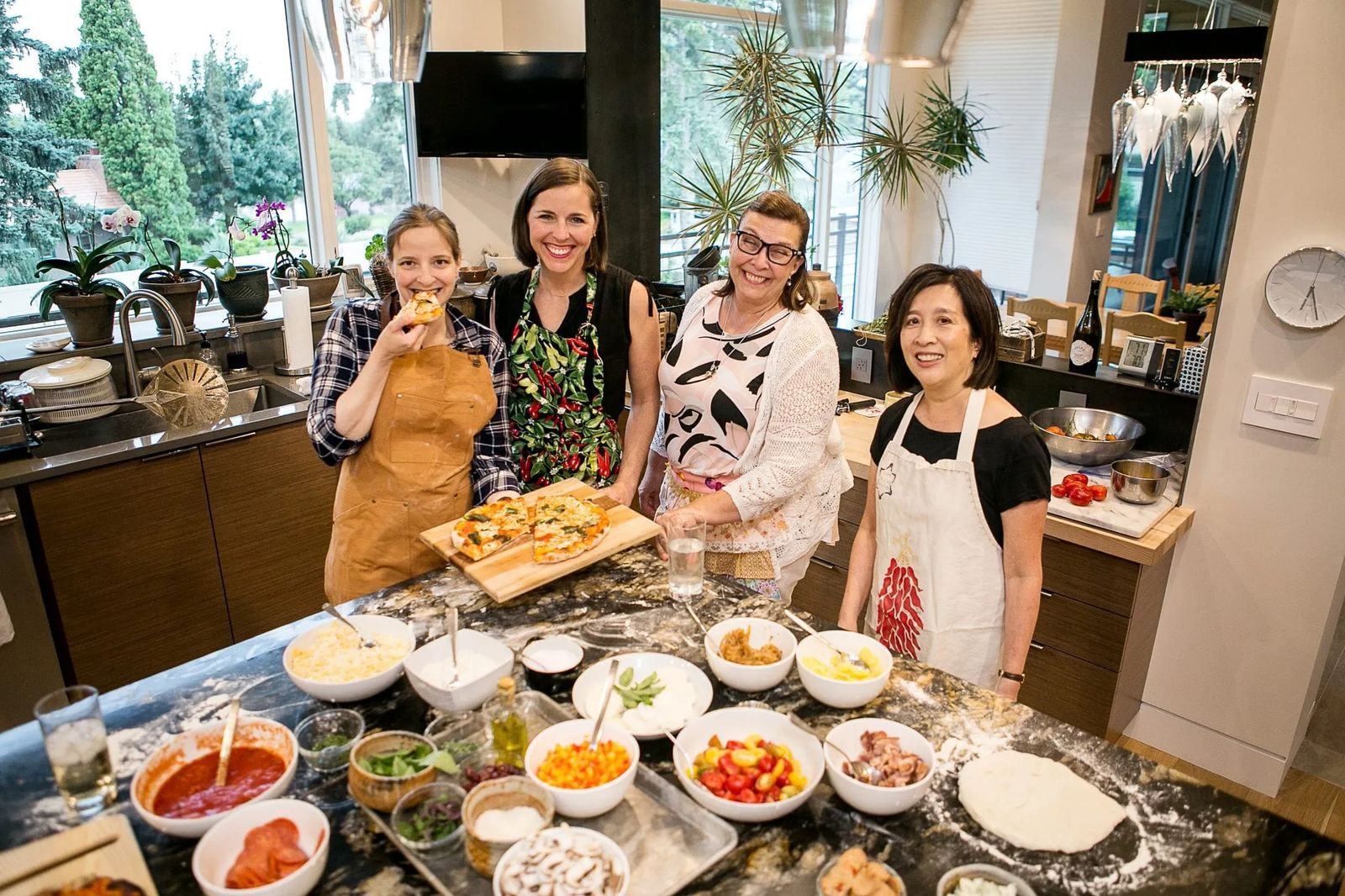 Firing Up Pie & Friendships
Throwing a Neighborhood Pizza Party
By Stella Fong, Photography by Daniel Sullivan
Making pizza and later enjoying the fruits of your labor is one of the best ways to connect. Knowing this, I gathered some of the neighborhood women — Jane McCracken, Haven Stuart and Erica Bruen — who did not know each other. My sister, Jana Morrison, was visiting from out of town and joined us. It was the perfect time to fire up the outdoor pizza oven and to light up some friendships.
I recruited the expertise of Bill Jensen, chef instructor at the Billings Career Center Culinary Arts Program and former owner of La Carello, a mobile wood-fired pizza cart. Over the years, Bill and his wife, Cathy, have made thousands of these Italian-inspired flatbreads.
He brought over dough already made and proportioned. This meant all we had to do was chop up the ingredients for pizza toppings and make sure there was a good selection. Ingredients for the Crushed Tomato Sauce were assembled on a tray for one of the guests to make when she arrived. In the kitchen oven, we heated up a pizza stone to 550 degrees while stoking the outdoor oven with apple wood two hours before cooking.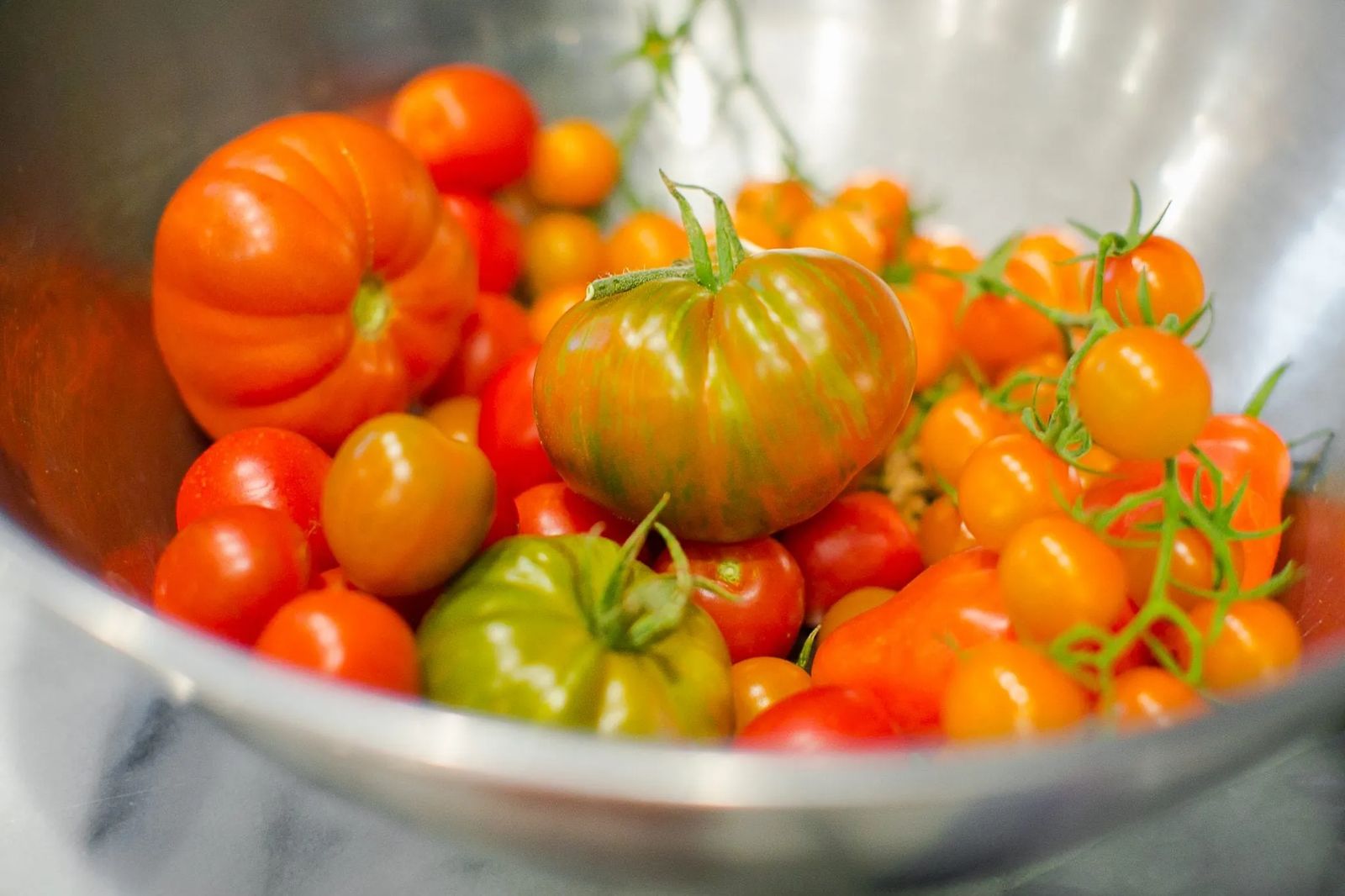 When all the guests arrived, Erica stepped in and made the sauce with Bill's guidance. The key to the Crushed Tomato Sauce is to break the tomatoes up by hand.
"Bill told us that the key to good pizza was in the simplicity of the sauce," Haven says. "And to get good sauce, you have to use the right tomatoes." In our case, we used canned San Marzano tomatoes.
After Jana's pizza — made with mushrooms, potatoes and mozzarella — came out of the oven, Chef Bill drizzled truffle oil generously over it while saying, "Enough is enough, but too much is just right." Haven created a more traditional pizza of pepperoni with cheese and tomato sauce while Jane put together a pizza with caramelized onion, potato, bacon and basil with mozzarella.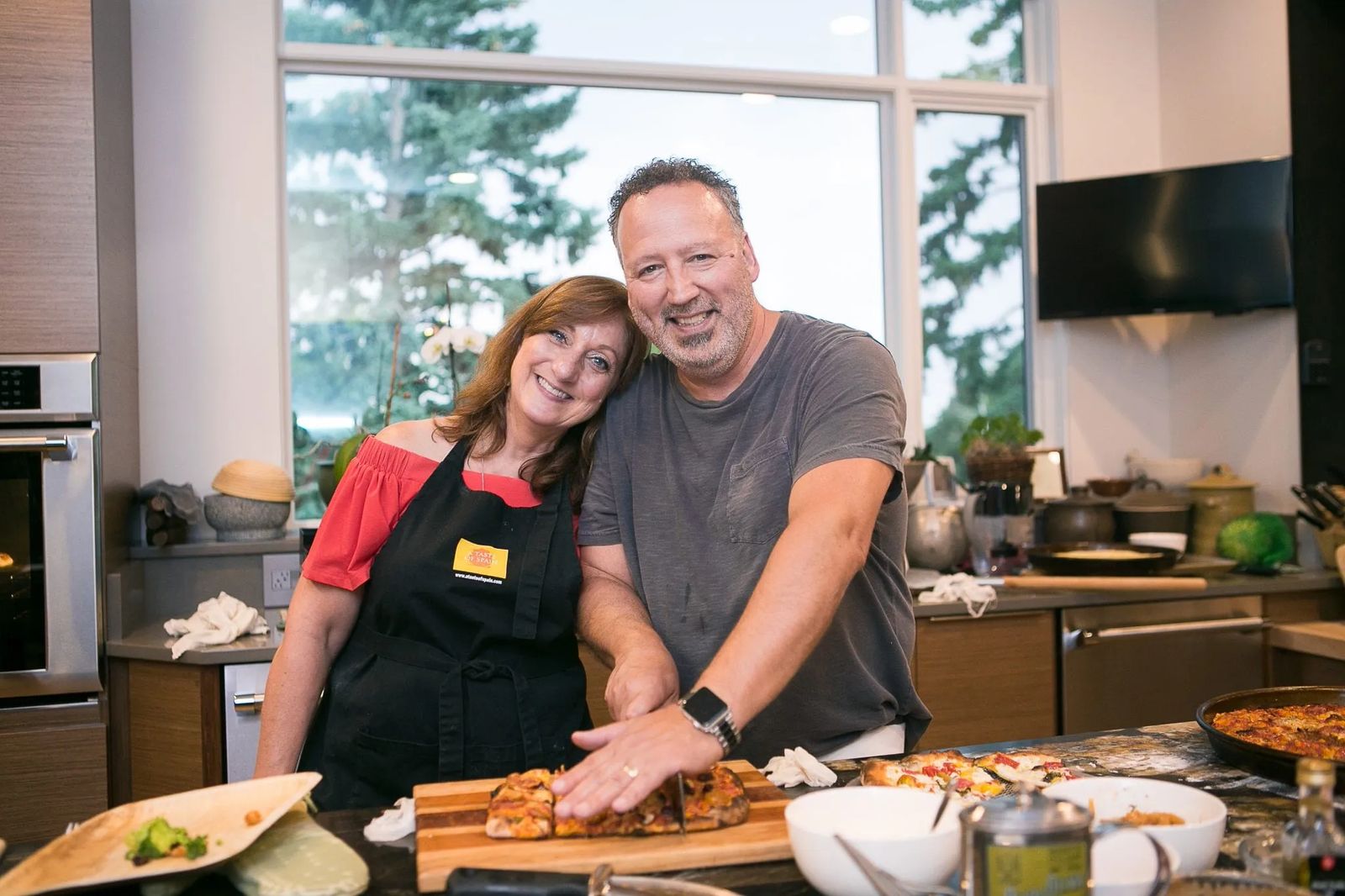 After the women made pizza, husbands and family joined in to enjoy the handcrafted pies. Erica's husband, Kevin, brought down their children, John and Lannon. Without hesitation, both of them dove in and made their own pizzas.
"Pizza is a great interactive activity that brings people of all ages together," Erica says, "from preparing the ingredients to making the pizzas to enjoying the final product in a fun and relaxing atmosphere. We had a great time!"
"There were lots of 'ah-ha' moments that night, from making crust to topping quantity and sequence, to baking time," Haven says. "The least surprising and most satisfying was that THE key to a spectacular pizza night, or any other dinner party, is the company!"
"Even more rewarding is meeting young neighbors who live nearby," Jane says.
Jana adds, "This evening was filled with good conversation to learning the secrets of making your own restaurant quality pizza."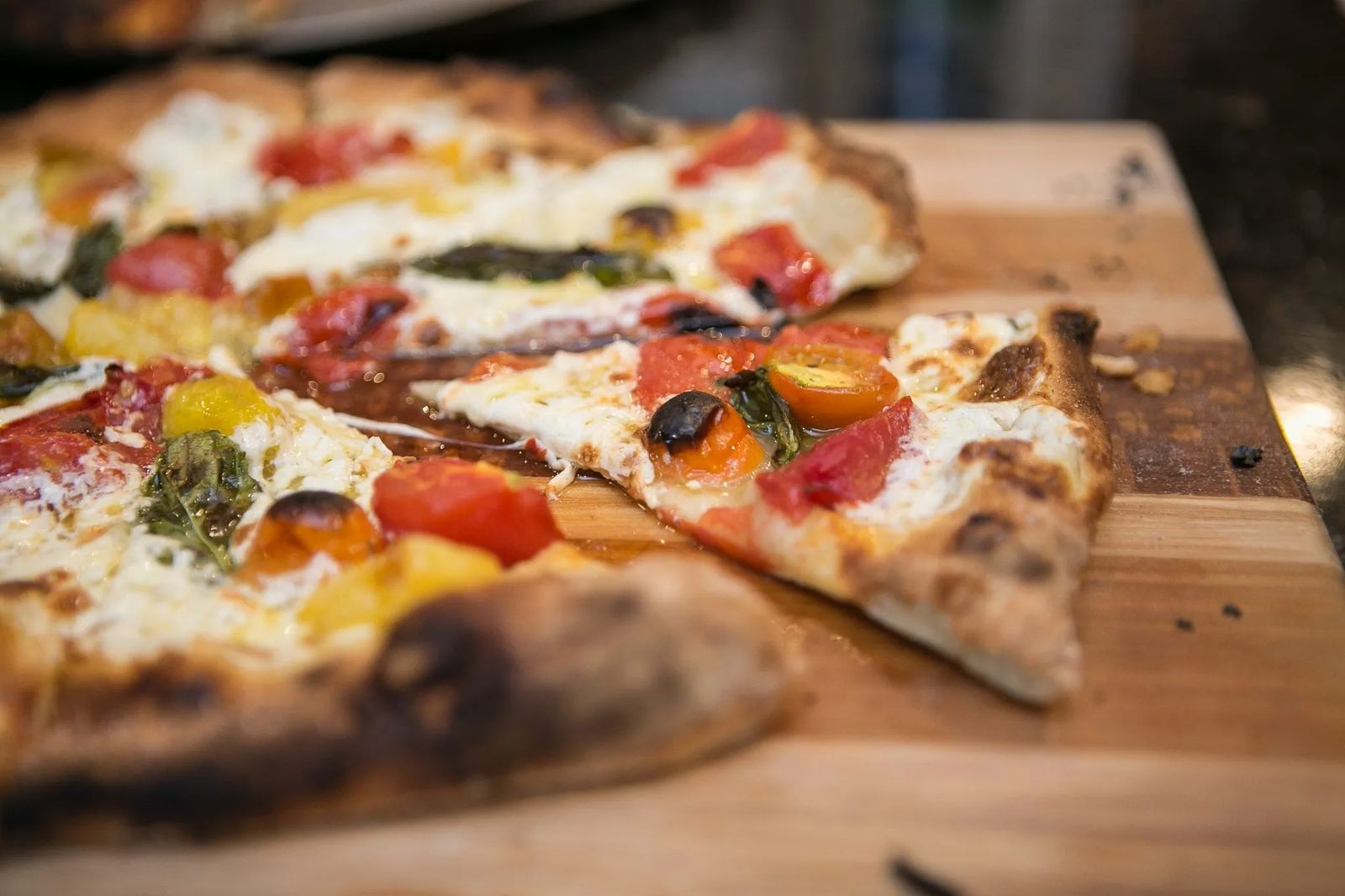 NEW YORK-STYLE PIZZA DOUGH
~Recipe by Bill Jensen
 This recipe makes a medium-thick crust, and should be rolled/stretched out to about ¼" thick. It can handle heavy toppings and can be reheated to give a snap and crackle to the crust. The dough can be frozen up to three months.
5 c. unbleached high-gluten (or all purpose) flour
1½ T. granulated sugar or honey
3 t. kosher salt
1½ t. instant yeast
3 T. olive oil
1¾ cups water, room temperature
Either by hand or in a mixer, bring all the ingredients together until combined in a rough ball of dough. Cover and let stand 15 minutes. After 15 minutes, knead the dough 5-8 minutes until smooth and elastic. If the dough is too dry, add water by the tablespoon to make nice soft dough. If the dough is too wet, add flour by the tablespoon until it forms a nice soft dough.
Divide dough into three or four equal pieces. Round each piece into a ball, brush with oil and place each in its own plastic bag. Let the dough balls sit at room temperature for 15 minutes, then put them in the refrigerator overnight or freeze any pieces you will not be using the next day. If making pizza the same day, let them sit at room temperature for one hour, punch them down and return them to their bags and refrigerate for at least two hours. Take them out to sit at room temperature for two hours before using.
Pan Pizza Dough
~Recipe by Bill Jensen
This pizza dough makes two to three pan-style pizzas, depending on the pan used. It should be baked in a very hot oven to yield a very crunchy outer crust with a soft, cake-like interior. Make sure to let it rise as suggested to allow the flavor and texture to fully develop. Refrigerating overnight develops flavor and texture even more.
In a mixing bowl, add and then whisk to dissolve:
2 c. water
2 t. dry yeast
4 t. olive oil
When yeast is dissolved, add:
5 c. flour
1 T. + 1 t. salt
Combine all ingredients by hand or in a mixer with the paddle attachment. Mix until combined. The dough will be very sticky and not come off the sides of the bowl.  Scrape down sides of the bowl and cover with plastic. Set out at room temperature for eight hours or refrigerate over night.
With well-floured hands, scrape the dough out onto a well-floured counter and cut into two or three portions, depending on the pan you are using. If you have a high-sided 8" pizza pan, you can use that or a rimmed cookie sheet.
Place about 2/3 cup of olive oil in the middle of your pan and place a portion of the dough in the center. Flip it over to coat well with the oil and gently press the dough all the way to the edges. The dough will shrink back but be patient, let it rest and keep stretching without tearing.
Let the dough rest, then rise in the oiled pan for about an hour. Before you top your pizza, make sure the dough is all the way to the edge. Top your pizza, being sure to place your sauce and cheeses all the way to the edge. Don't overdo it on the toppings. Bake in a 550-degree oven until golden brown and the cheese is bubbling, roughly 15-20 minutes. Let the pizza sit for 10 minutes before serving.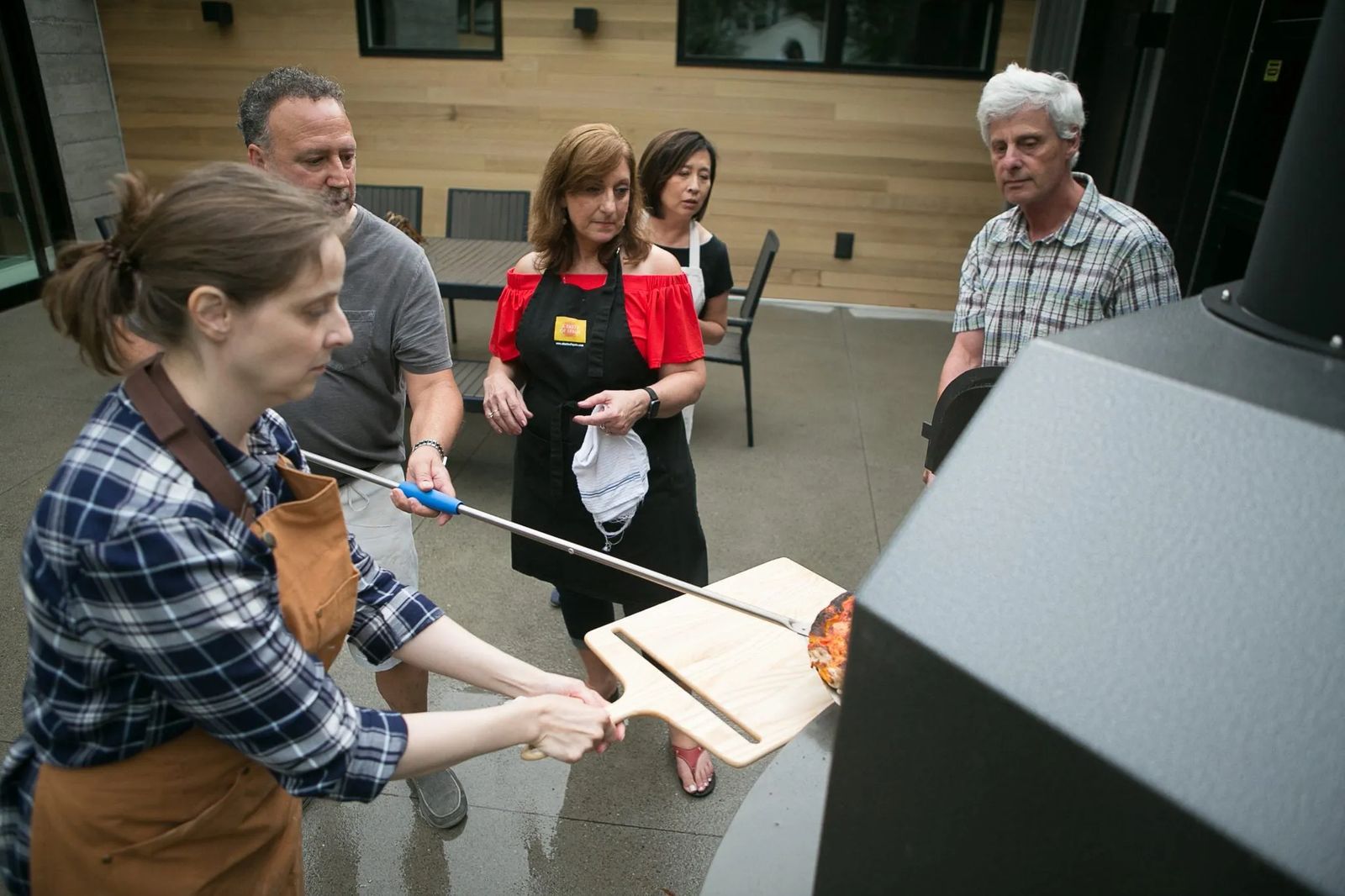 CHEF BILL JENSEN'S TIPS ON DOUGH
The water, flour, yeast and salt that go into your dough matter. Taste the water you'll be using. Do you like the taste? If you do, use it. If you don't, consider using filtered or bottled water.
A high protein unbleached bread flour milled nearest to you is ideal but that may be challenging. We are fortunate in Montana to have Wheat Montana in our back yard. They are one of this region's best resources.
Instant dry yeast will give you the most consistent results. I like Red Star. No need to "proof" the yeast in water first. Include the dry yeast in the flour as a dry ingredient.
Salt matters too. A finer sea salt that has been minimally processed will give you good results as well. If you use kosher salt, be careful not to use the same measured amount called for, use slightly more due the flaky nature of kosher salt.
CRUSHED TOMATO SAUCE
~Recipe by Bill Jensen
 This recipe produces a textured yet silky sauce — one that still offers bits and pieces of tomato. Using an immersion blender or food processor can bring out the bitterness of the seeds. Instead, a hand-crushed sauce has more dimension and only gets better when it sits for an hour or so.
28-ounce canned whole tomatoes
1 T. olive oil
4 or 5 fresh basil leaves, torn and bruised
Salt, to taste
Empty the can of tomatoes, with their juice, into a large bowl. Add the olive oil with the basil and salt and with your hands crush the tomatoes. Discard any bits of skin or hard yellow "shoulders," or cores.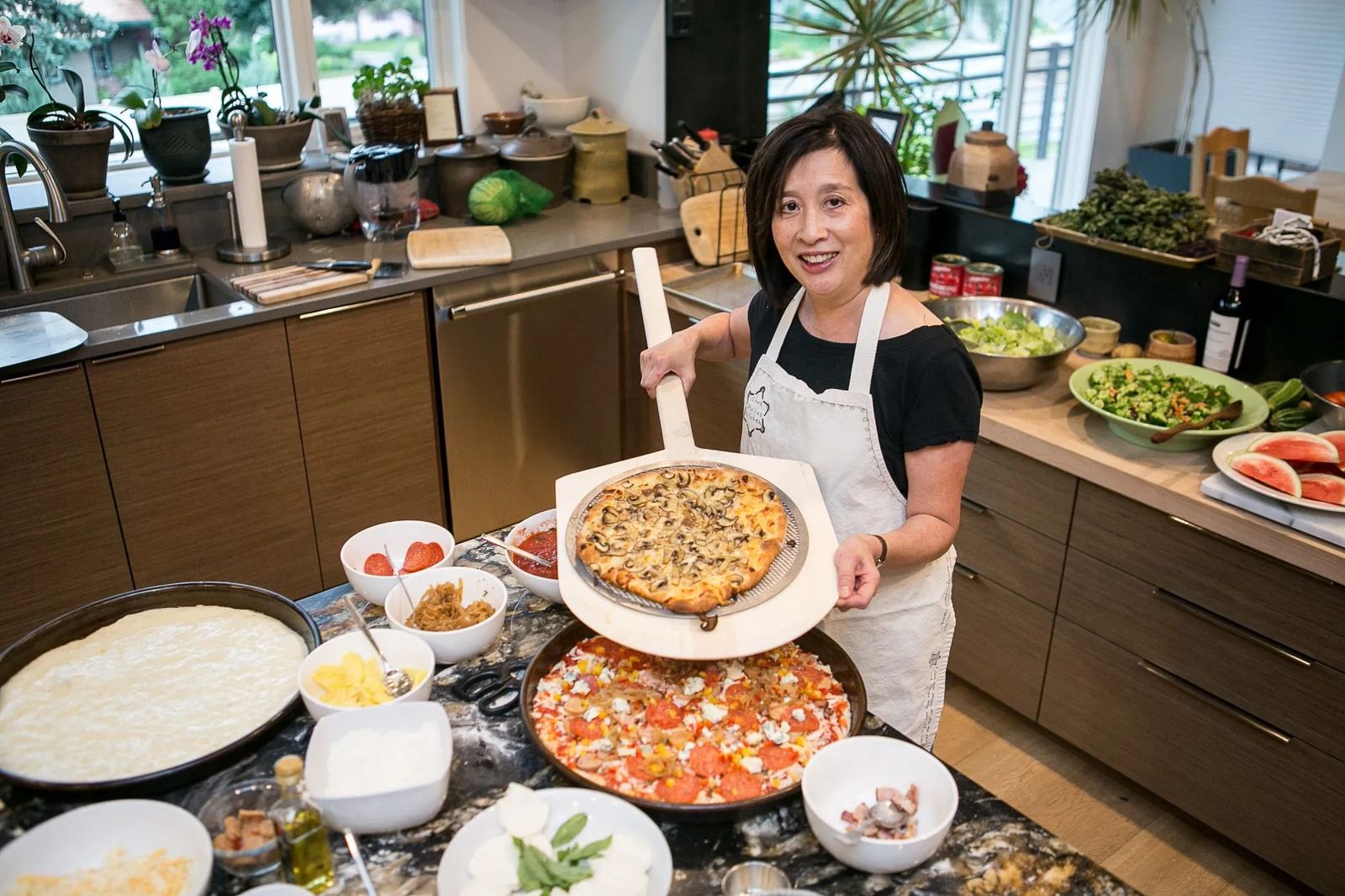 TOPPINGS
Often times you have what you need right in your refrigerator or pantry. Use your imagination and keep in mind: less is more when it comes to topping a pizza.
Tomatoes, basil, mozzarella
Cooked potato slices, sliced mushrooms, rosemary, truffle oil, mozzarella
Pepperoni, sausage, mozzarella, crushed tomato sauce
Tomatoes, olives, artichoke hearts, feta cheese, crushed tomato sauce
Roasted vegetables, ricotta, parmesan, crushed tomato sauce
Sausage, sliced mushrooms, bacon, mozzarella, crushed red sauce
Spinach leaves, prosciutto, mozzarella
Tomatoes, chicken breast, pesto, ricotta, mozzarella, crushed tomato sauce