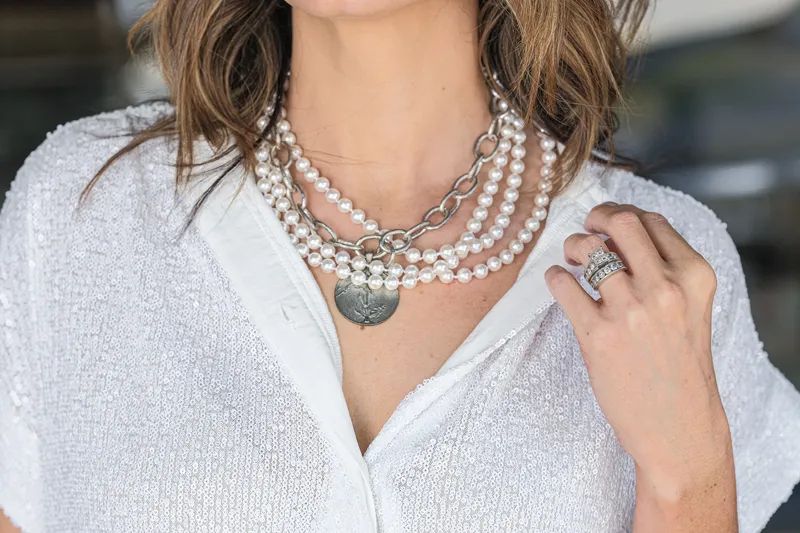 Fresh Fashion
Easy ways to elevate your summer style
The fullness of summer, with its longer stretches of sun and packed calendars, has us longing for fresh and carefree fashion that is still high on style. Check out our trend report to freshen up your carefree summer wardrobe.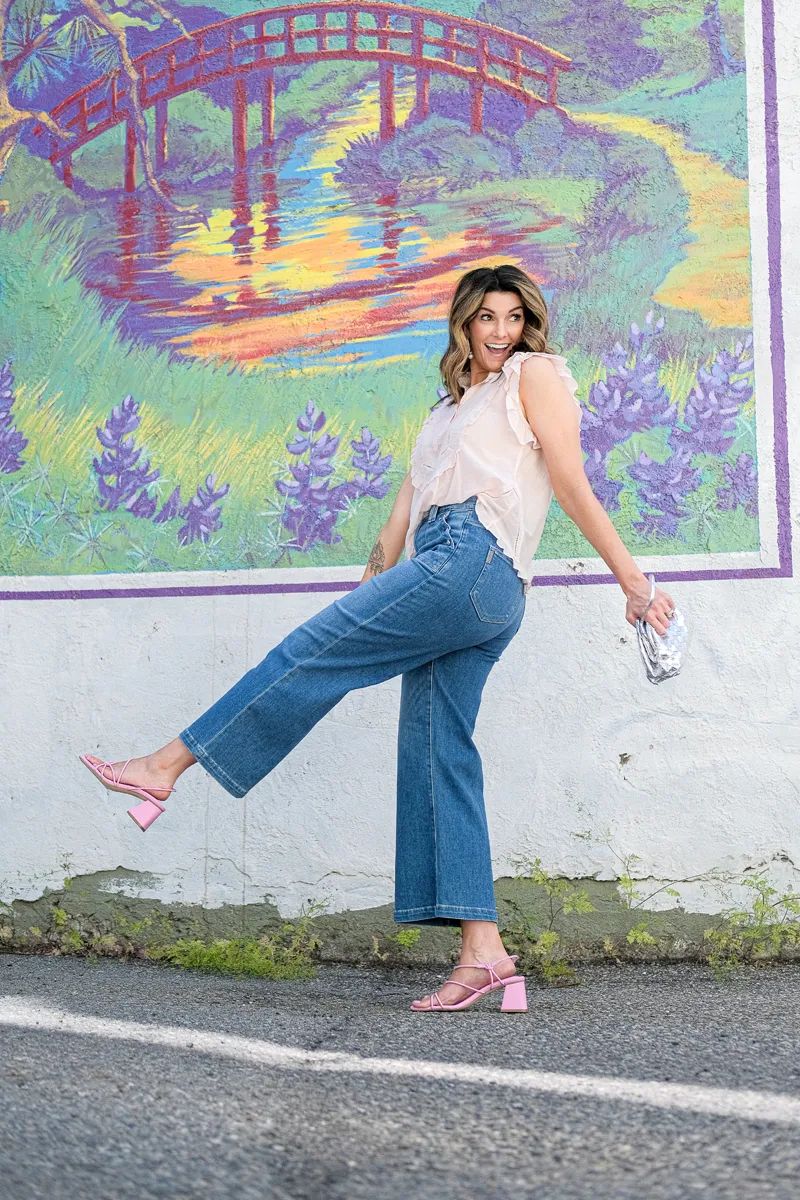 DENIM REIMAGINED
Imagine layers of bright cheerful flowers sewn on this pair of non-traditional denim. It's the perfect way to reimagine this closet staple. The youthful top with a splash of tiny flowers shows you don't need to be matchy-matchy and the look adds a vibe of artistic expression. Feel free to mix it up when it comes to shorts, dresses, shoes, purses and jewelry. Nothing is off limits!
GET THE LOOK
Magnolia Pearl Ashbury Peace pant, $600; Magnolia Pearl Rosalina top, $400. Both from Neecee's. Shu Shop Braided Fedora Strap Heel, $70; TopFoxx sunglasses, $89. Both from Something Chic.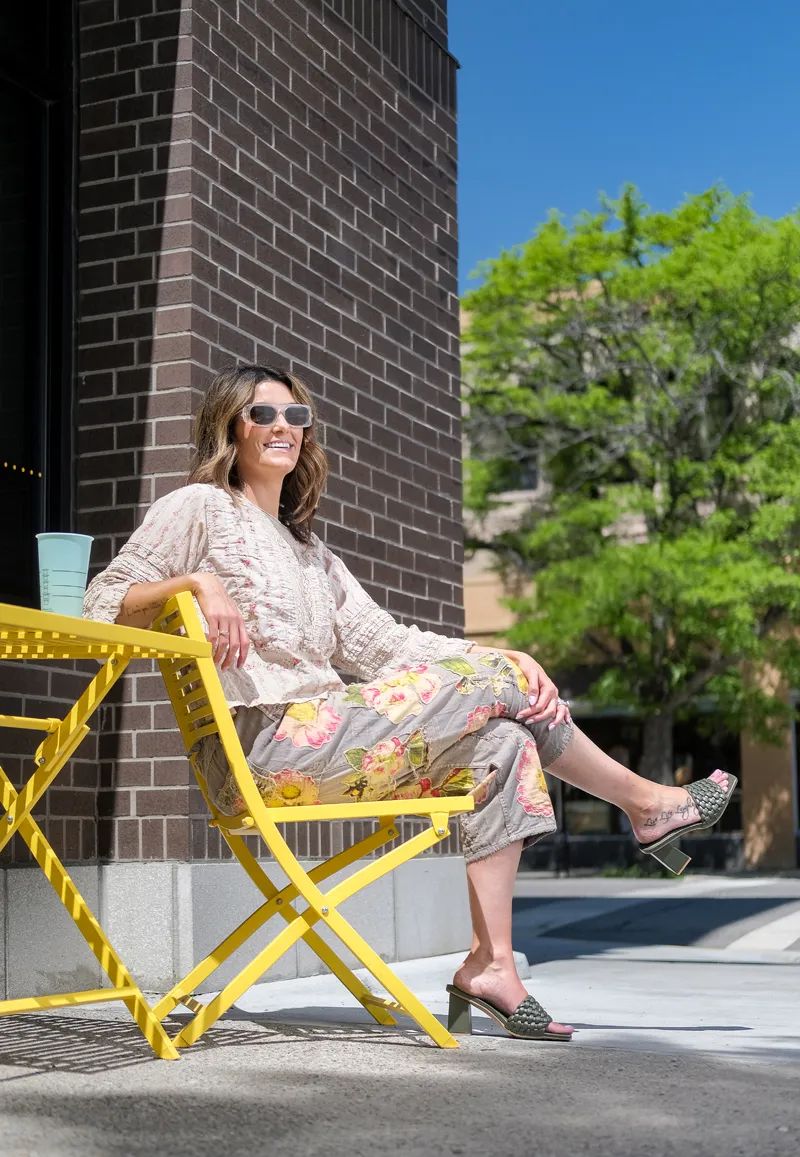 RUFFLES
Sweet details like a ruffle on a sleeve or hem feel so feminine and airy in the summer, and thankfully, 2023 has a lot of this accent. This short sleeve with a ruffled flair looks timeless. Pair with your fave shorts or with these sailor-inspired jeans with a wider leg. Add in a pop of color with sandals and you'll be perfectly on trend.
GET THE LOOK
Zadig & Voltaire Tama Tomboy top in Dolls, $358; Paige Aubrey Utility PKT in Karlyn Wash, $249;
Marc Fisher Calynda sandal in pink, $129. All from RocHouse.
DAYTIME SPARKLE
Gone are the days when you have to save the shiny things for nights on the town. Let it glow any time of the day with this breezy sequin top. Pair it with classic denim and fashion forward sneakers for a perfect daytime look. You could also sport this in a casual office setting or for lunch on your favorite patio. Plus, this top can pull double duty when dressed up for those more traditional fancy evenings out.
GET THE LOOK
Muche & Muchette top in white, $109; Karen Kane jeans, $128; Voile Blanche Suede Sneaker, $229. All from Cricket Clothing Co.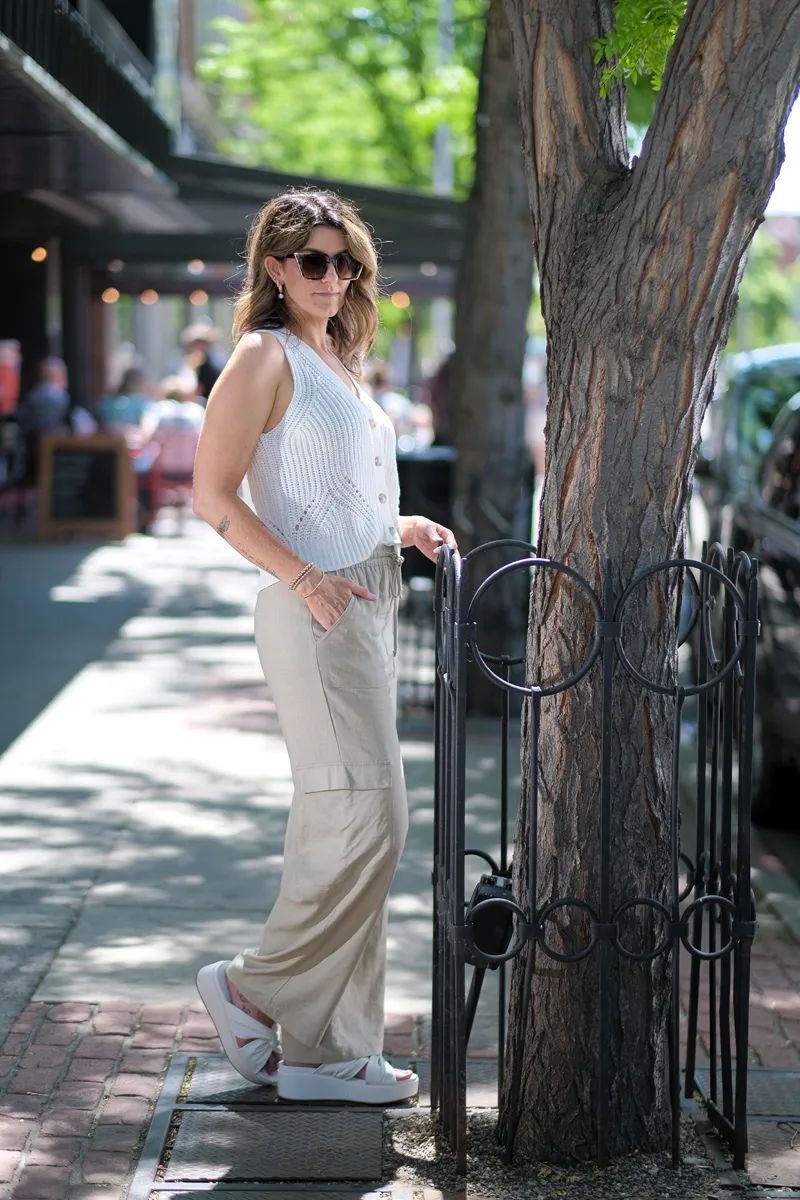 CARGO PANTS
Cargo pants, which hit the scene in the early 2000s, are back — only this time in a more elevated way. This year's version of the utility look is more fitted. The style of pocket also makes for a more flattering version. Instead of twill or denim, you'll find the new and improved cargo in light and airy fabrics. Come fall, you'll see these pants in leather as well.
GET THE LOOK
NIA Drawstring Cargo Pant in Oyster, $78; Gentle Fawn knit button-up vest in white, $98; J/Slides NYC white leather Quinn sandal, $169; TopFoxx CEO sunglasses, $99. All can be found at Something Chic.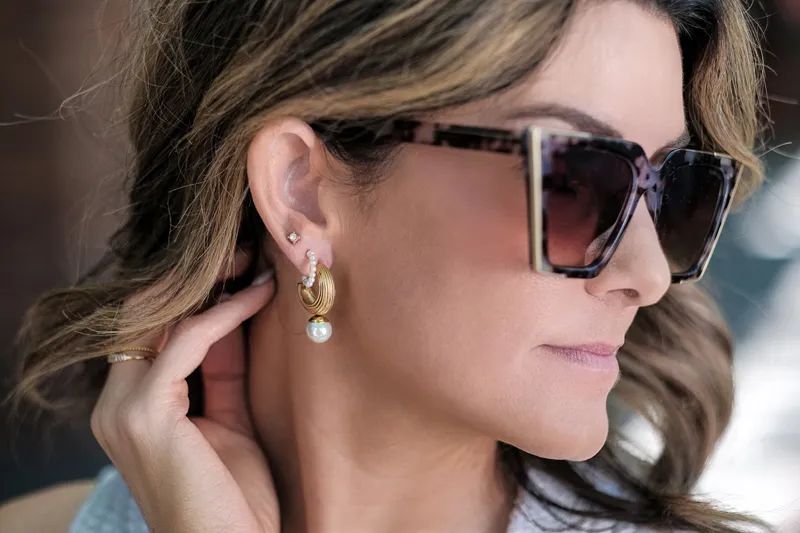 PUT ON THE PEARLS
Classic pearls with a contemporary flair are on the hit list for 2023. While we love the strands handed down from loved ones, check out these modern versions. Layer them up with your favorite gold and silver jewelry for the perfect statement piece.
GET THE LOOK
Bracha pearl hoop earring, $48; Tai Pearl Necklace, $55; Pearl and silver medallion necklace, $129. All can be found at Cricket Clothing Co.