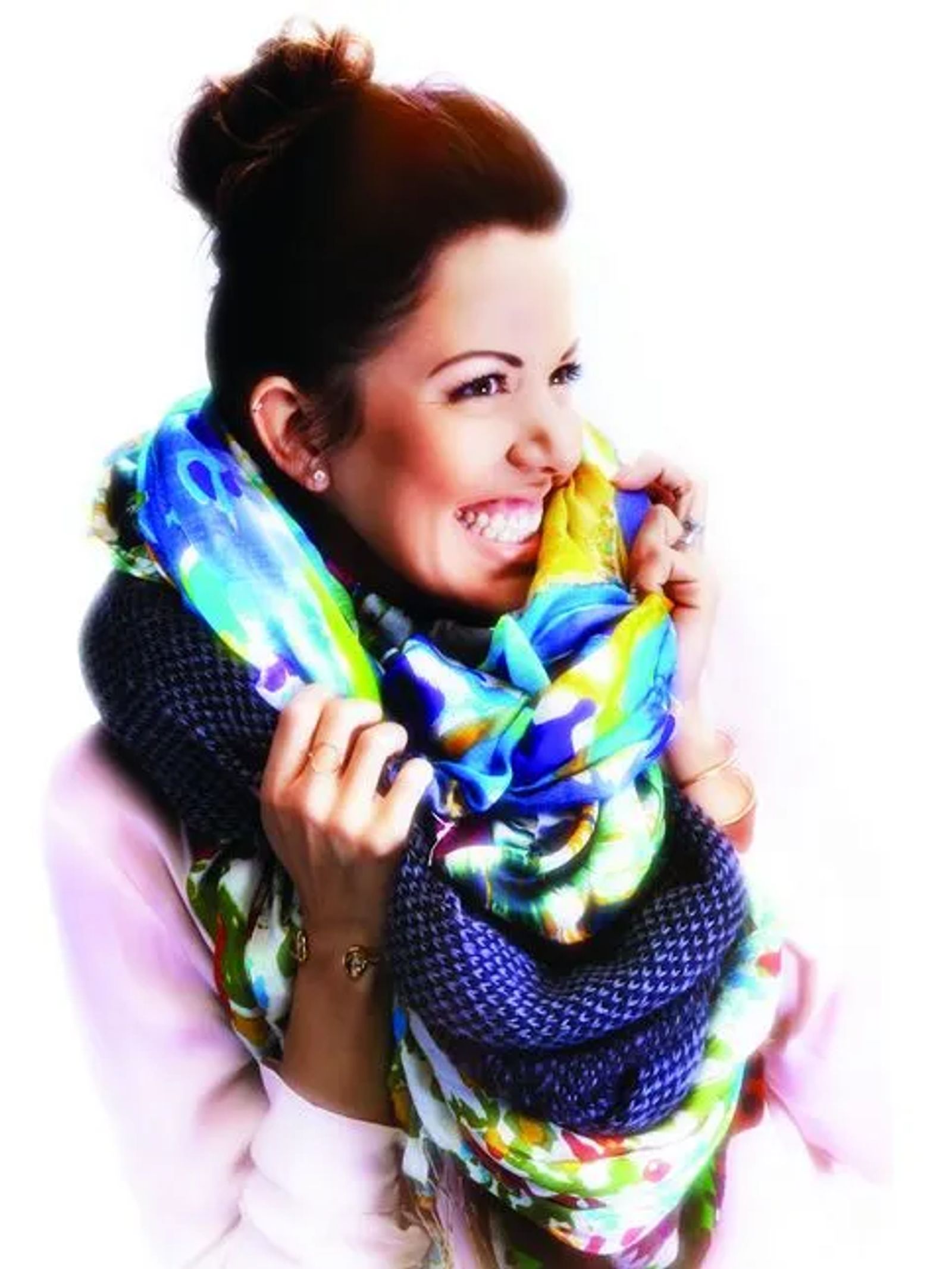 Fresh Twist on Fall Scarves!
Learn how to wear 4 scarves, 4 ways! Soft silk, plus cashmere, lovely linen — all are popular picks for those posh neck warmers we call scarves. Have you caught the latest fashion trend and all the varieties of how to tie these fun and colorful accessories? We've given you a step-by-step "how-to" so that with just four scarves, you can follow our easy steps to find a new you in a new scarf.
THE SIDE KNOT
Be a little unpredictable. Ditch the simple center knot and make this your "go to" for fall.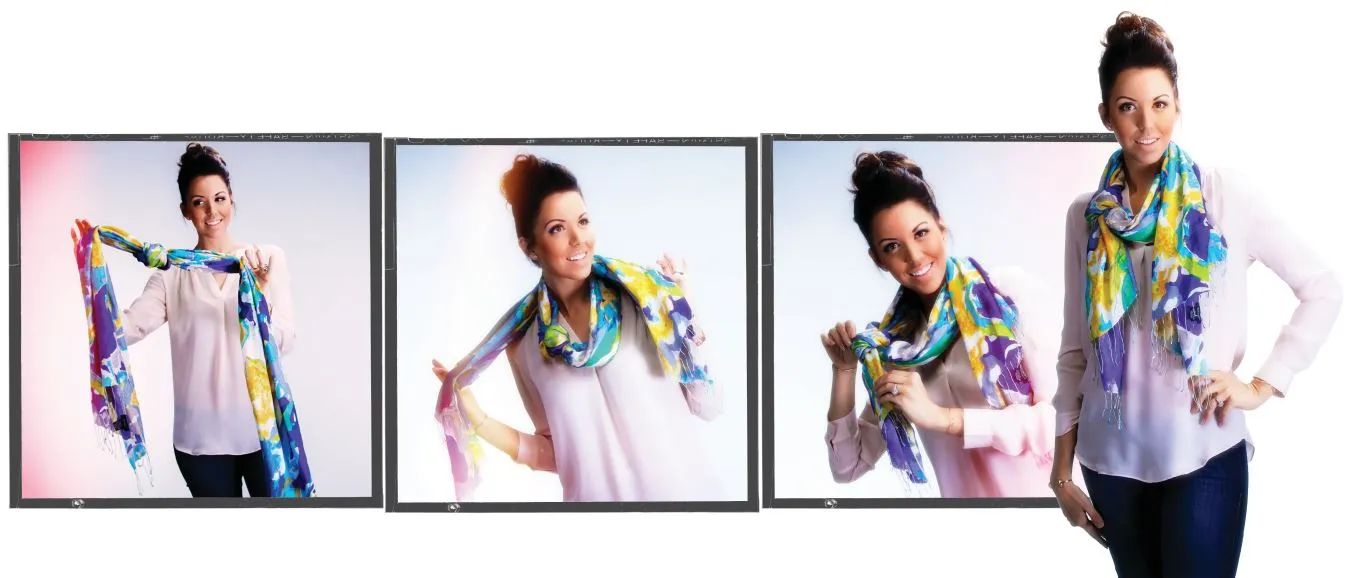 STEP 1: Tie a loose knot slightly towards one side of the scarf.
STEP 2: Wrap scarf around neck leaving knot on one side near collar bone.
STEP 3:  Slide the same side of scarf through the loose knot and tighten.
Want a Step-By-Step video to show you how to get this look?
THE COWBOY Bring some "yeehaw" in a subtle way!  You don't need cowboy boots (but you sure can) to rock a little western flair.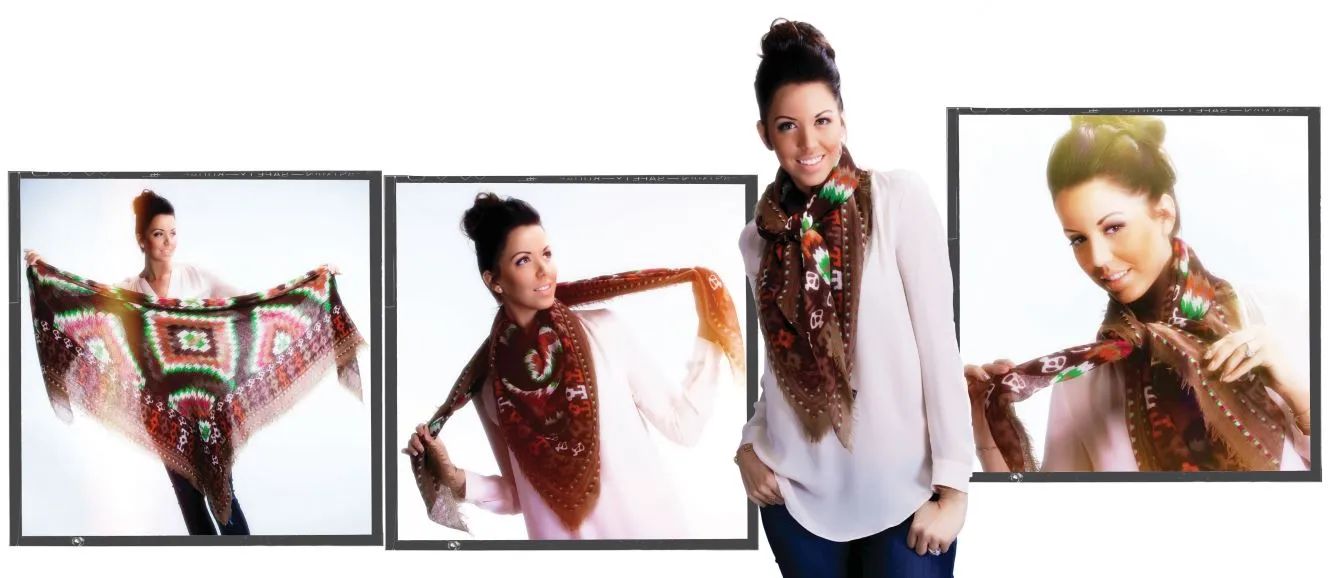 STEP 1:  Fold scarf in half creating a triangle.
STEP 2:  Wrap scarf from the front leaving the point of the triangle near your navel.
STEP 3:  Over the top of the triangle, bring the tails of the scarf to the front and tie a square knot letting some scarf billow over the top.
FOR A STEP-BY-STEP VIDEO: Watch our model tie this version up in style!
INFINITY X INFINITY
The best kept secret in scarf tying is creating your own infinity scarf.  Add dimension by tying two different textured scarves together.
STEP 1:  Tie each opposite scarf ends to an opposite end.

STEP 2:  Wrap and then twist over your head.
STEP 3:  Keep twisting and wrapping until you have desired piles of scarf hugging your neck.
FOR A STEP-BY-STEP VIDEO ON HOW TO TIE THIS LOOK UP WITH STYLE....

THE BOW
Add this feminine accent to your fall fashion.  The bow is perfect pairing for suit jackets to simple blouses and sweaters.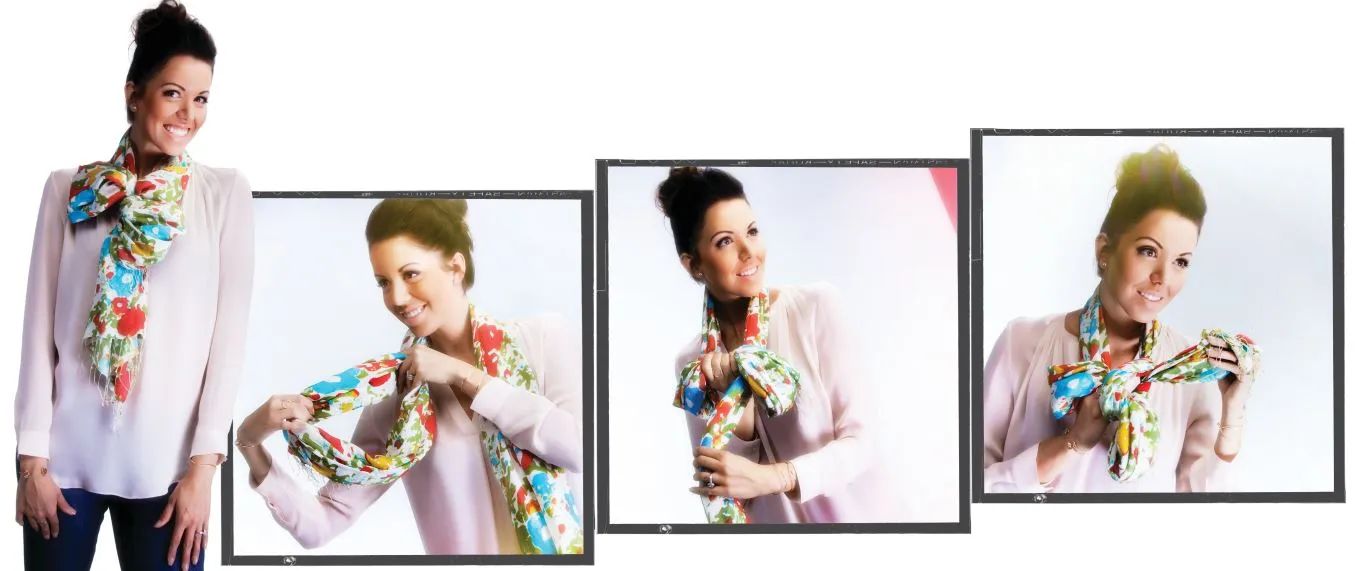 STEP 1:  Drape scarf around your neck once and create a full circle loop on one end of the scarf.
STEP 2: Pinch the center of the loop and begin wrapping the scarf around the loop from the underneath with the loose end.
STEP 3:  Continue pulling the loose end around the pinched loop and tie a tight knot in the center.
Watch our step-by-step tutorial on tying this beauty of a scarf!