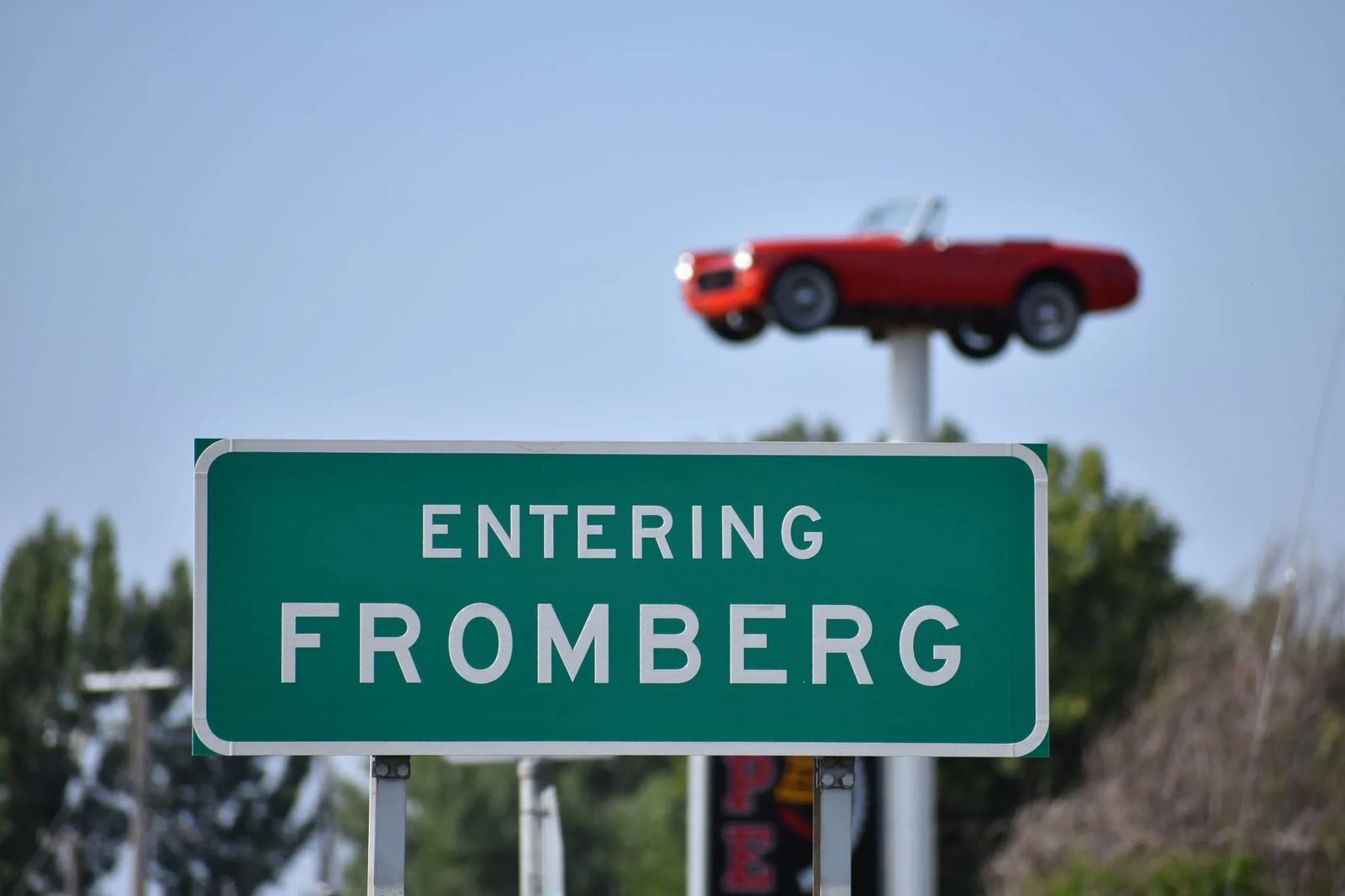 From Fromberg to Edgar
Six miles of separation
By most standards, Fromberg typifies small-town Montana. But if Fromberg is small, that would make Edgar a mere dot on the map.
Situated a few miles apart along the winding Clarks Fork River, the "cousin communities" are defined by much more than their relative sizes. Both take pride in their deep agricultural roots, both sprouted up along the same rail line and both boast landmark businesses that draw folks from afar. Yet, there's no question that Fromberg, population 450, and Edgar, population 114, remain distinctly separate in the hearts of the people who call them home.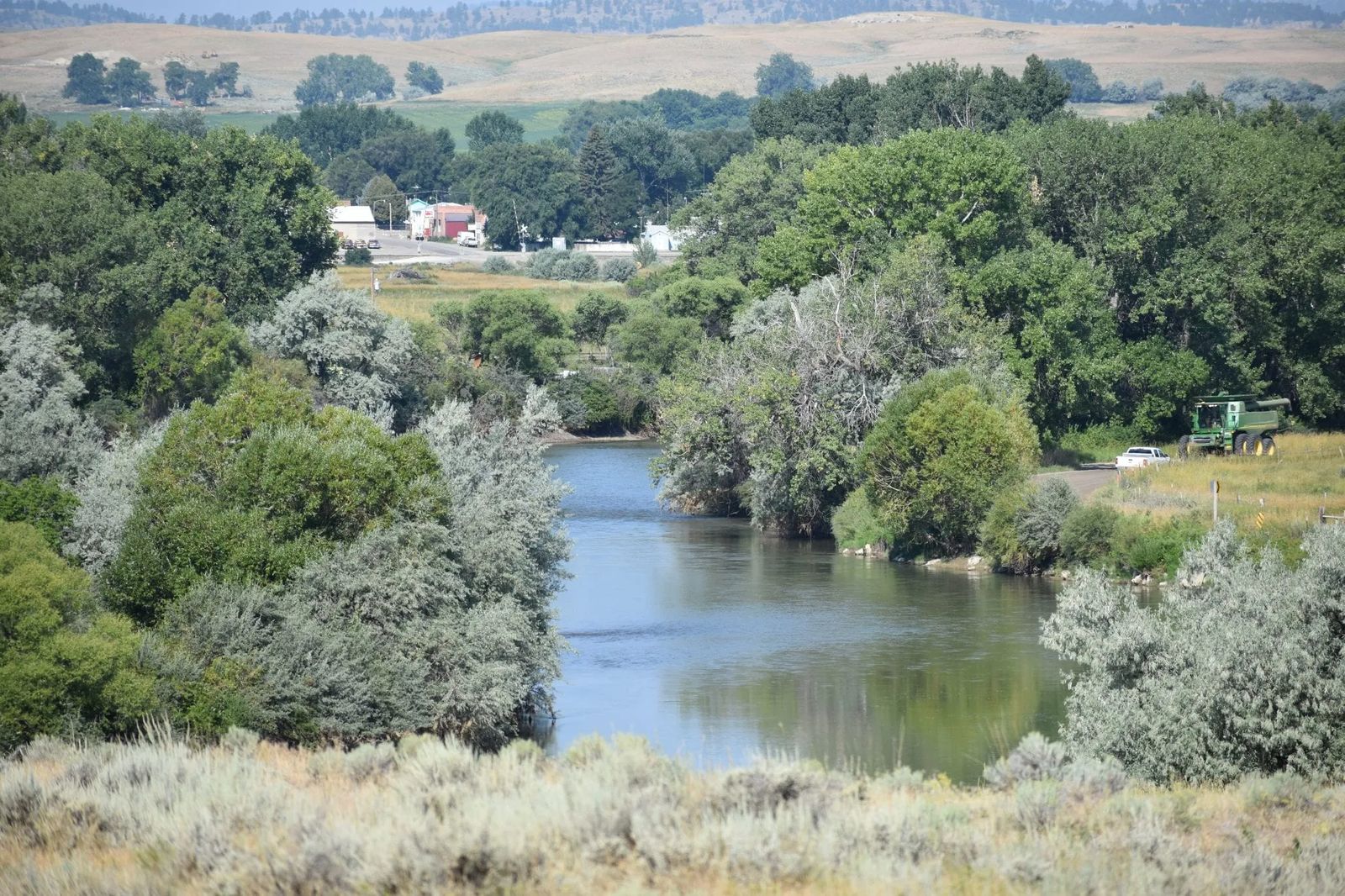 On a lazy summer morning in Fromberg, the post office is the hub of activity. Locals pull up in four-wheelers, pick-ups and one man even arrives on a motorized cart.
"You don't need some cucumbers, do you?" one local asks another.
"Nah, my wife did like 27 quarts on Sunday."
To reach the post office — or any business on the north side of West River Street — one has to step over the small stream flowing along the curb. Evidently, the run-off ditch has been the source of consternation among town folk.
"But most people seem to like it," says Weeze Elliott.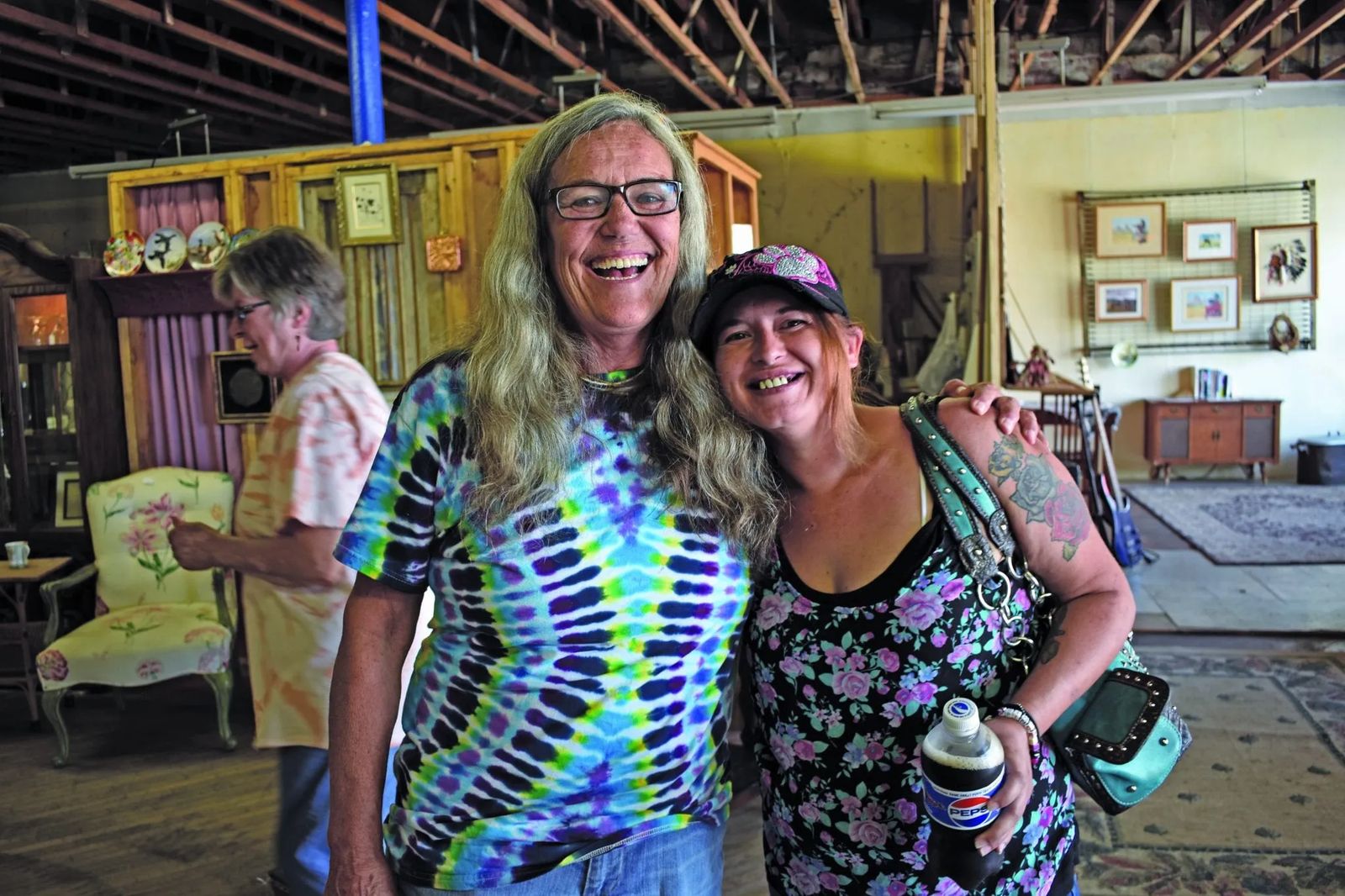 Weeze is owner of The Store in Fromberg. She was drawn to town in 2010, when she found a house by the river that she "couldn't say 'no' to." Soon enough, she got involved in the Fromberg Improvement Committee and then discovered the building that still sports an old sign "J&K Foods." The sign, however, is deceptive.
Fromberg was once a thriving community that boasted all variety of businesses, but nowadays there's no grocery store, hardware store or gas station.
Needless to say, Elliott bought the building. "It was crying for something," she says. She spruced up the front windows and turned it into an upscale garage sale/antique store/consignment business that's open two days a week.
"For the past year, I've been gathering things that look interesting," she says. "Things" such as cowgirl flip flops, a collection of cookie jars and a Lone Ranger lunch pail. Elliott knows her local clientele well enough to anticipate their tastes.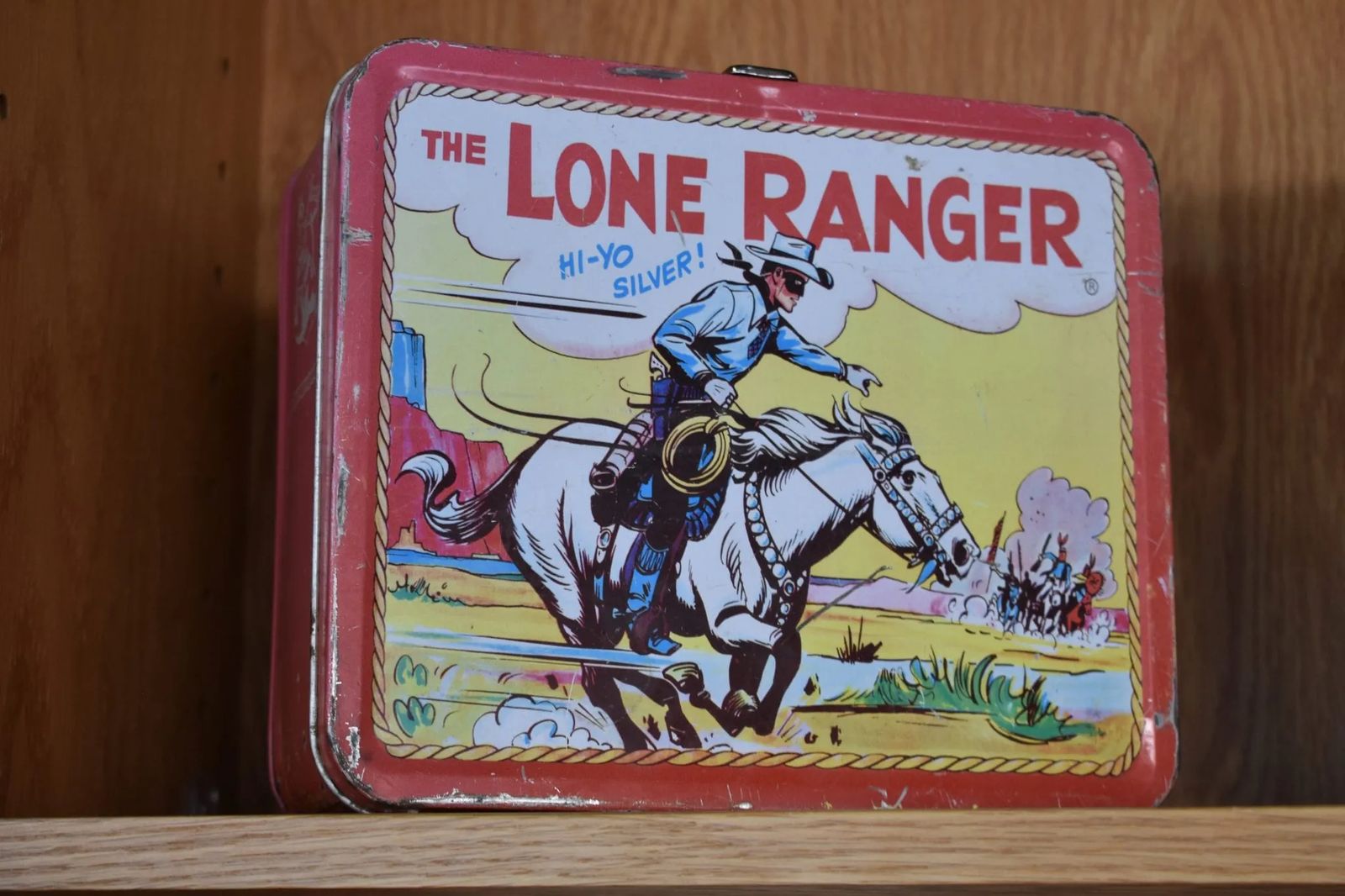 "I'll call and say, 'Hey, I've got something you're really going to like,'" she says.
Fromberg is known for its colorful characters — former residents bore nicknames like "Poozer" and "Billy B'Jesus" — and its down-home culture, served up with a dash of controversy.
The community traces its past to Sam Gebo, who discovered a coal deposit about a mile to the west of present-day River Street. The town of Gebo, which took root around the Gebo mine, grew to a population of 500 to 1,000 people before the rail line came through the valley in 1899. Eventually, the mining town moved down closer to the railroad and the Clarks Fork River, where water was easier to come by. The new community of Fromberg — named after German banker Conrad Fromberg, "a holder of Northern Pacific Stock" — was incorporated in 1912. As the demand for coal decreased, the focus turned to the rich soil of the Clarks Fork Valley.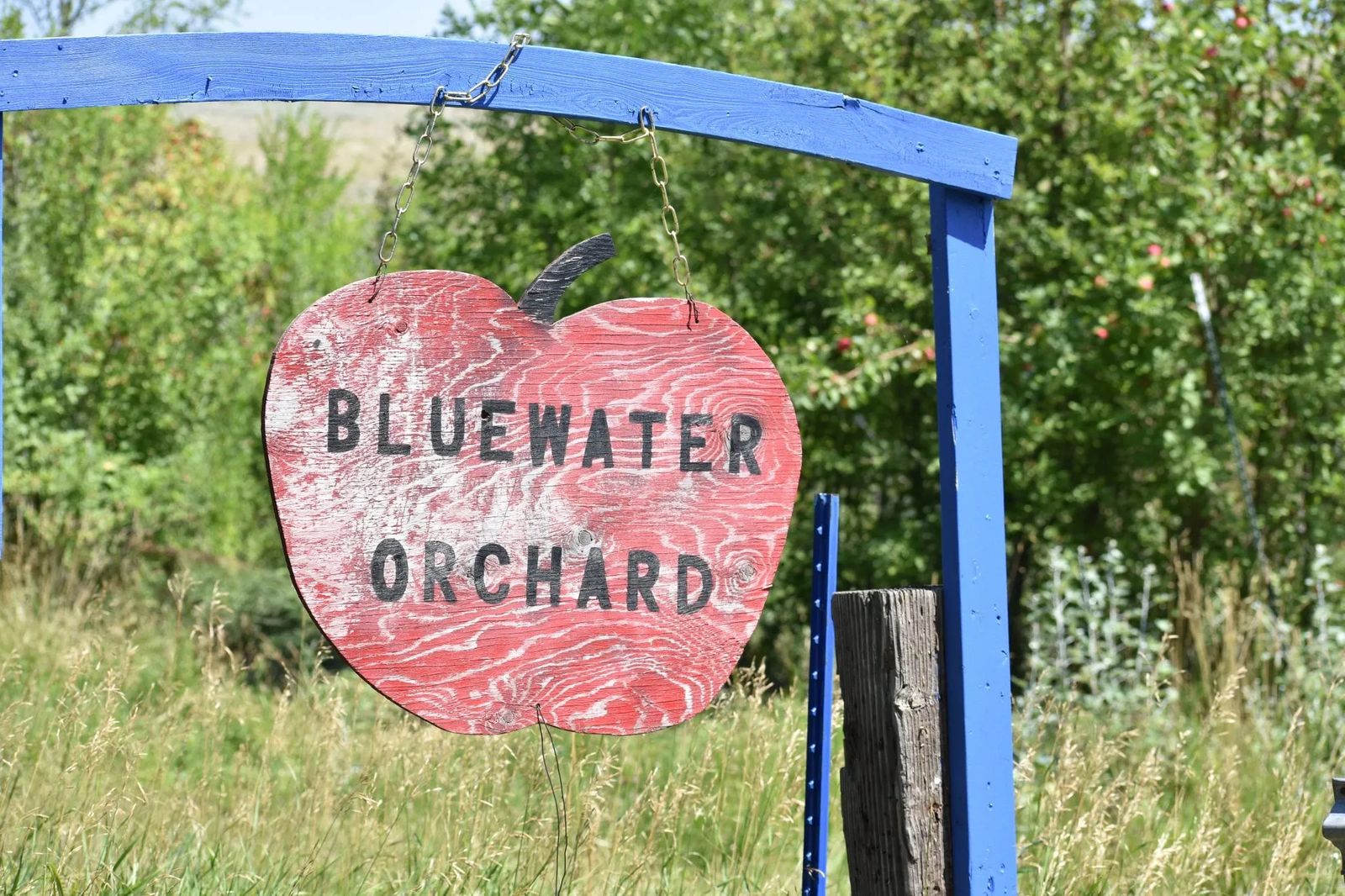 The Rev. John Clark, one of the early settlers of the area, banked on that rich soil when he planted apple trees. It was the first of many orchards that made Fromberg famous as the "Fruit Basket" of the region. More recently, Fromberg farmers have found the fertile valley ideal for corn, sugar beets and hay. At least one adventurous soul has even experimented with hemp.
But as the cars and roads improved, Fromberg morphed again. It's still an agricultural community but it's also grown into a bedroom community for those seeking a rural life with a 40-minute commute to Billings.
Some say that change has caused Fromberg's sense of community to fade. The topic came up one morning when Jim Perkins, the unofficial keeper of Fromberg history, was jawing with Everett Edwards, the local blacksmith.
"Good cars, good roads and Billings is too close," Jim says.
Everett, a master of his trade, is also a master at telling stories from the town's past. Well into his 70s, he was on call that day for the local ambulance. He's served in that capacity for more than 30 years.
"The problem is, nobody answers the call to serve anymore," he says.

The town is hardly alone in that struggle — it's a problem shared by many Montana communities. But a contingent of dedicated Fromberg residents is hard at work to buck that trend.
Marge Taylor is one of those "doers." A Fromberg local since the 1960s, she's the artist behind Leather Legends, a business that lures customers from all over the country. Marge exudes a sense of "Western" — from the chinks she fashions to the décor in her shop to the way she refers to good folks as "Cadillac" people.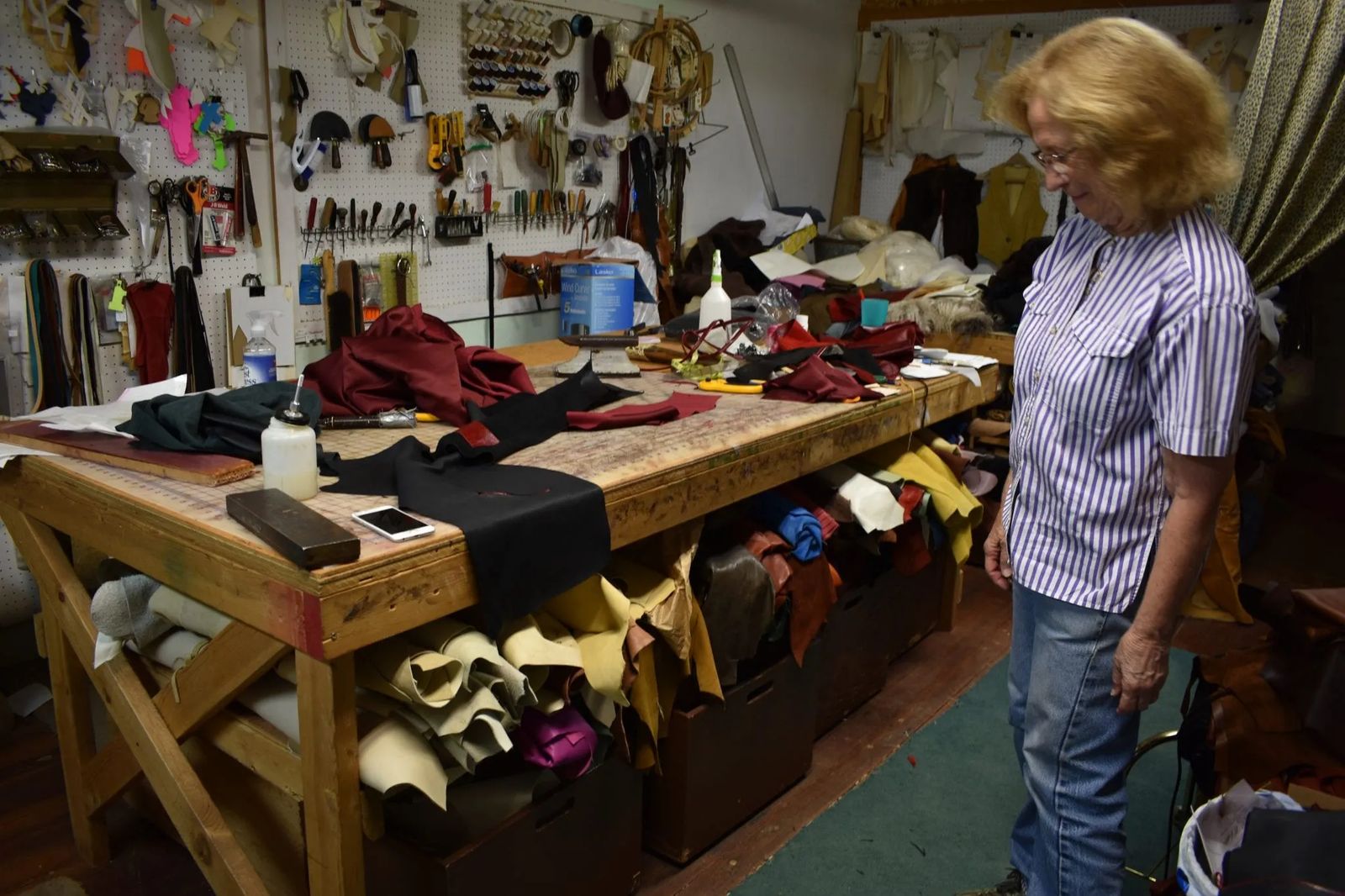 In the back of her business, where the smell of butter-soft leather permeates the air, she keeps busy at her sewing machine. She's worked with leather since she was 19 and she's renowned for her hand-made chaps, chinks, vests and just about anything made of leather.
During our chat, two patrons stopped in. One, a local needing a drawstring for her hat; the other, a Wyoming man who just happened to be passing through.
"Are you Marge?" he asks as he pops his head in the door. "A lady down the street told me I really need to check out your shop."
Years ago, Marge and her daughter, Tammy, ran the Teddy Bear Bakery in town. Now they're two of the dynamos behind the Fromberg Improvement Committee. They've added color to West River Street with their bountiful flower pots and, almost single-handedly, they cook up the goodies for Fromberg's annual bake sale.
"Marge and Tammy make everything," Weeze says. "And nine times out of 10, it's all pre-ordered."
Marge gets up at 2 a.m. the night before to make the dough for her caramel rolls and raspberry rolls.
"We've really got it down. It's a ball," she says, then grins. "I get carried away every now and then."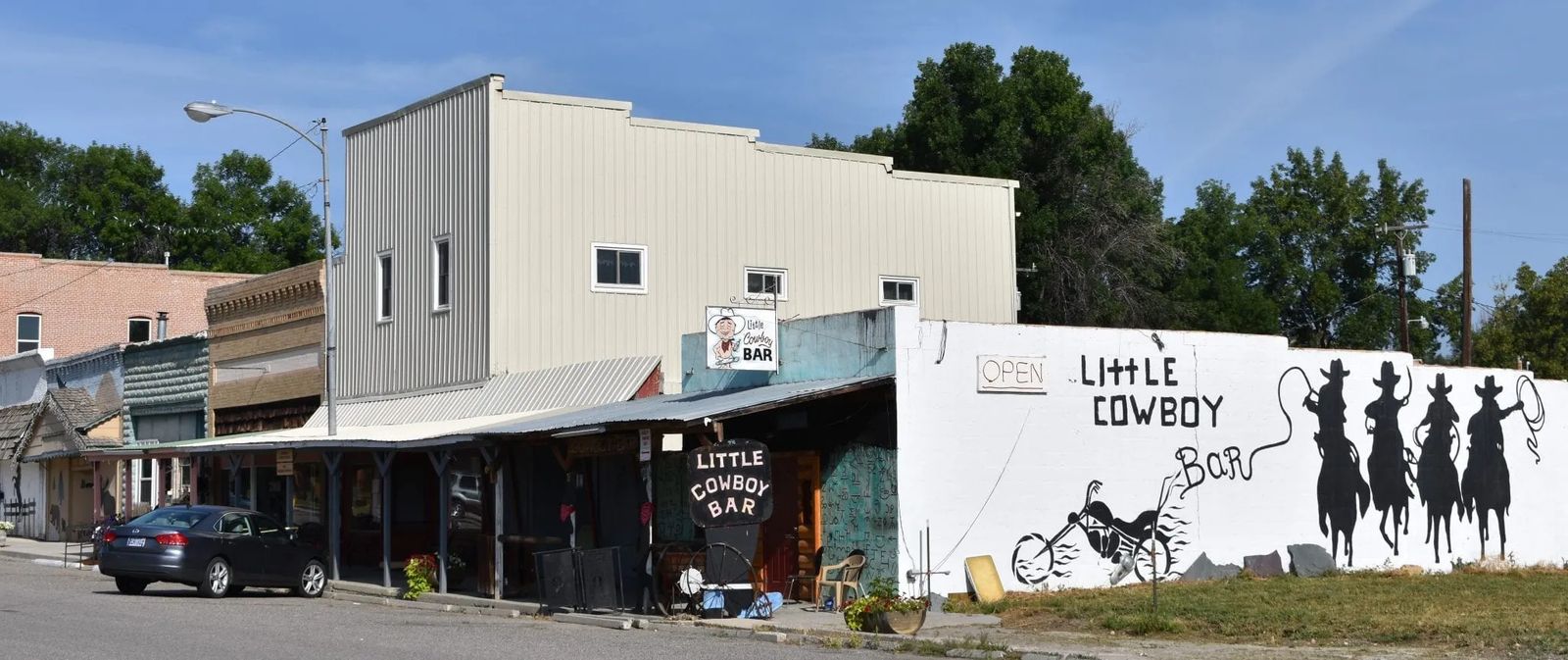 Down the street from Leather Legends, the Little Cowboy Bar and museum — once a Fromberg hotspot — shows no sign of life. Former owner Shirley Smith had filled the bar with Native artifacts, rodeo memorabilia and local lore.
"After a big storm, everyone met at the Cowboy," says Sam McDowell, who ranches up Bluewater Creek. "Probably more world champions (rodeo greats) stopped in at her place and she knew everyone personally."
But times change. Shirley sold the business in 2012 and fire gutted it in 2013. By 2015, it was back in business but since then it's closed down and locals don't seem to know when — or if — it'll open again.
With or without the Little Cowboy Bar, the Fromberg Improvement Committee is moving forward.
"This town is trying so hard to come back to life, in a quiet way," Weeze says. "I don't think people want a big bang but there's a certain faction in town that want to see it a little bit better. And there are people willing to put in the effort to make that happen."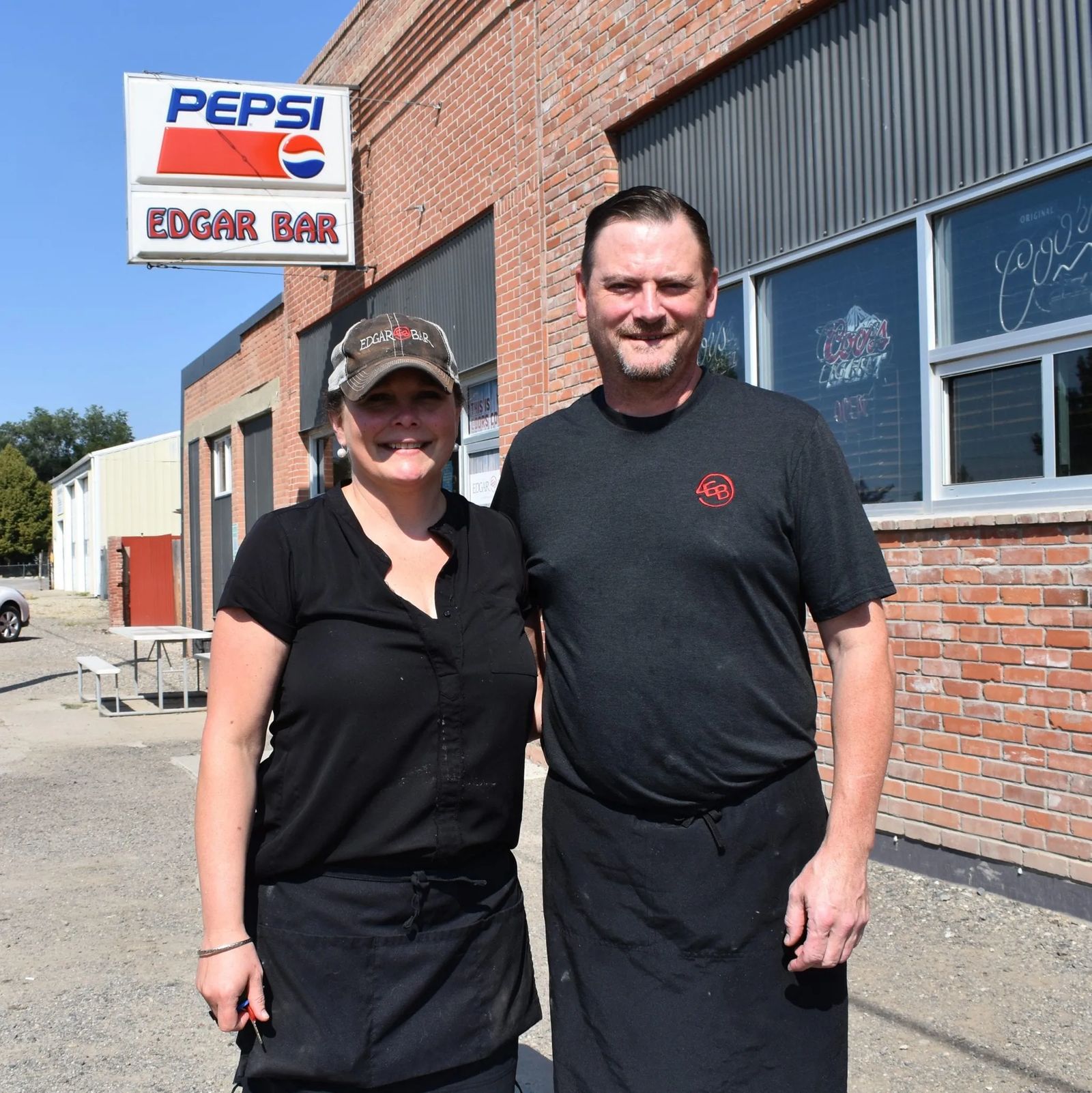 Six miles north and just off Highway 310, the Edgar Bar has literally transformed that town into a destination experience. Known for its Montana steaks, shrimp and prime rib — not to mention homemade tater tots — the restaurant and bar is packed every night. Kim Feldkamp, who owns the business with husband Scott and partner Tyler Samson, advises reservations no matter what day it is.
"Like on a Sunday, we might have three reservations on the book and then (unexpectedly) the place will fill up three times over," Kim says.
The bar first gained popularity about 15 years back under the ownership of Brant and Brenda Helzer. The Feldkamps took over about three years ago and have added their personal touch to what was already working.
"The way I look at it, it was a turn-key investment," Kim says. "We just freshened things up."
The unassuming business — newcomers might look twice to make sure the front door really is the main entrance — not only draws diners from Billings and afar but it's a social center for locals.
Brenda Wetstein, an Edgar native, stopped by the Edgar Bar one morning with several grandkids in tow.
"This is the community gathering place," she says.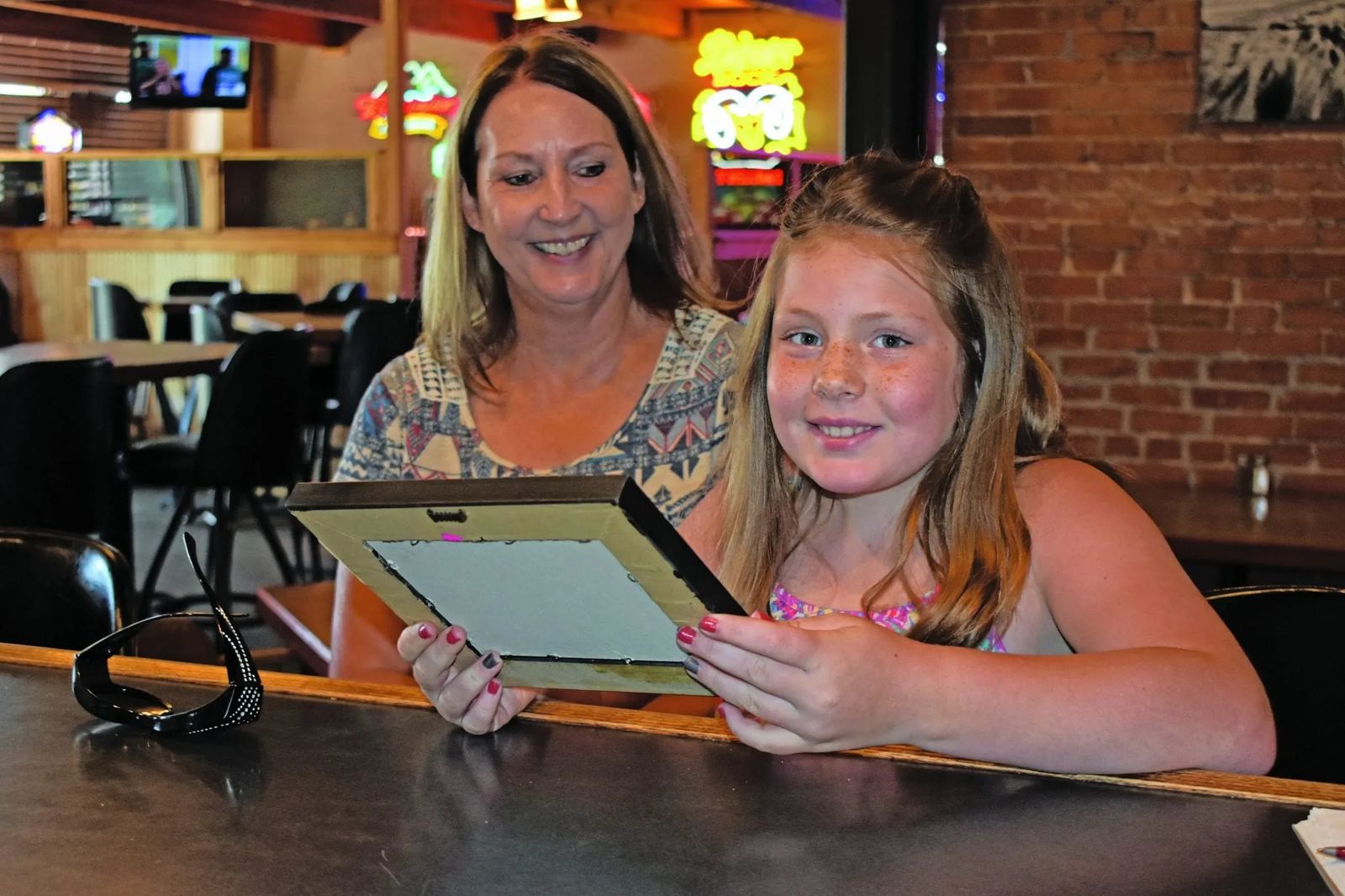 Wetstein laughs as she explains that she's related to "just about everyone" in the area. She's got 10 grandchildren, with the most distant living only a few miles up the road in Silesia. Granddaughter Isabella Walter is only 8 but she has no plans of leaving.
"I really like how my whole family lives around here," she says with a grin.
In fact, Isabella can trace her Edgar roots to her great-great-great grandfather — Brenda's great grandfather — who came to the area from North Dakota.
"How they ended up here in Edgar, I don't know," Brenda says. "He got the mail from the train."
According to local lore — Kim says there's always someone ready to debunk certain stories — Edgar was named after Henry Edgar, one of the first to discover gold in Alder Gulch in Madison County. However, records credit Roy Thornton, who owned the town's first grocery store, with donating the land on which the town is platted.
"He donated the township, but he never wanted to have a bar and always wanted to have a Methodist Church," says Debby Elton. Elton, too, has spent her life in the area, raising her family next door to the house in which she grew up.
For better or worse, the church shut down in 1980 and the bar continues to thrive.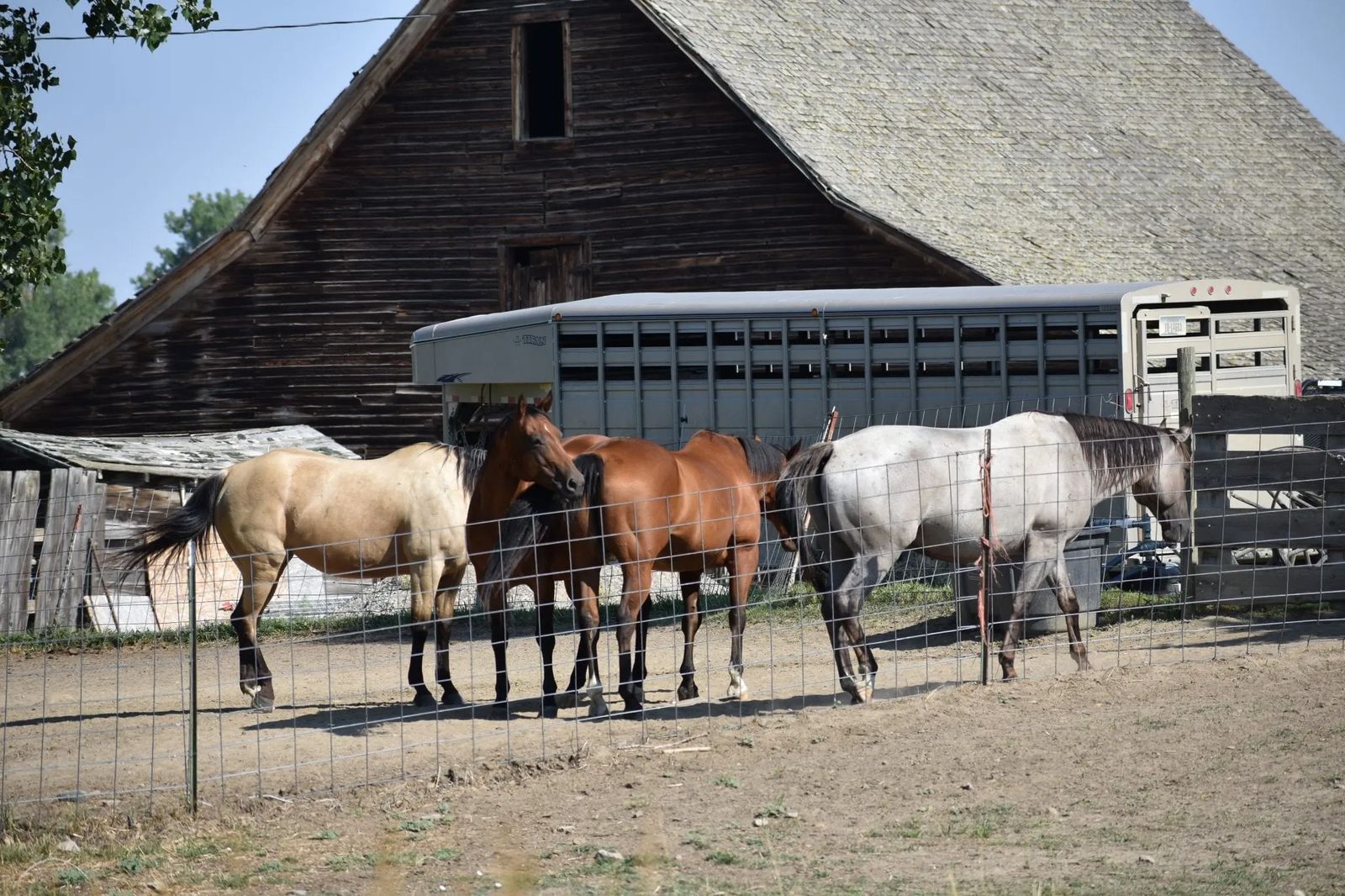 A century ago, the town boasted a livery stable, meat market, hotel, school, and even the Edgar State Bank. The town made headlines when Tack Crawford robbed the bank, leaving behind him a trail of tacks to thwart any attempt to chase him down.
Over time, Edgar's commercial district receded, the high school shut down in 1977 and about 10 years ago the elementary school followed suit. Today, the number of local businesses — the Edgar Bar, Town and Country Fertilizer, Bev's sewing, an auto body shop and a business that sells gated irrigation pipe — can be counted on one hand.
"If you're not farming, there's not a whole lot of opportunity," Brenda says.
Sugar beets and Coors barley dominate the landscape. Brenda's family raises alfalfa seed.
As in Fromberg, some of the locals beeline for jobs in Billings. Others — ranch wives and school kids — take shifts at the Edgar Bar. Debby found employment at the Edgar Post Office and, before it was shuttered, she served as cook at the school.
"You're cooking for your own kids," she says, smiling. "Nobody would apply for the job."
Debby's life exemplifies small-town culture. When she worked at the post office, she merely had to walk across the street. To reach her job at the school, she had to jump the fence out back.
"We're on the edge of town and 'Main Street' all at the same time," she says.
Kim offers a newcomer's take on her adopted hometown. The Colstrip native spent years in St. Louis and then Billings before moving to take over the bar.
"I'm not going to lie. I had a couple panic attacks driving into town," she says. "But the sense of community — you will not get that anywhere else."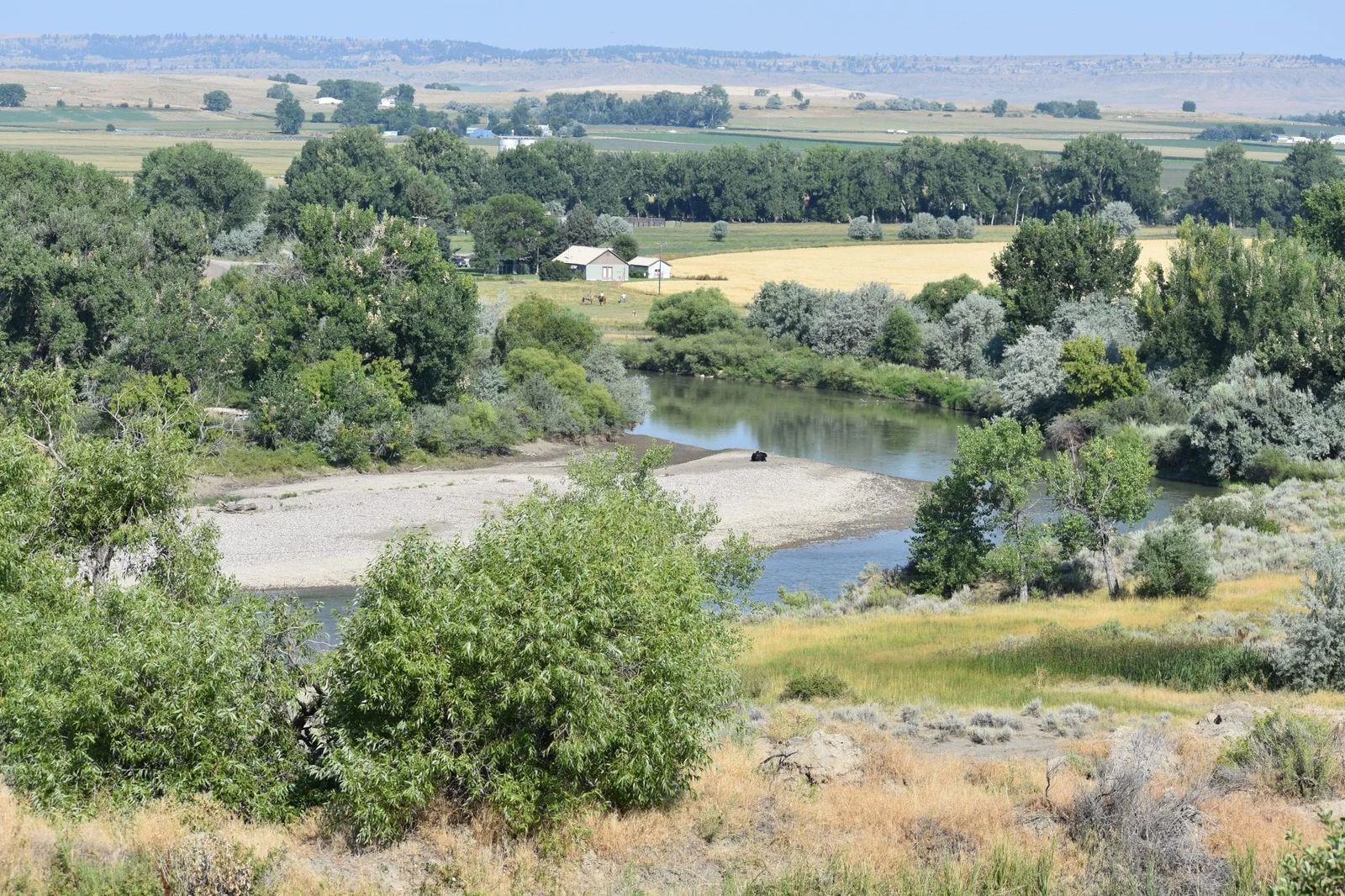 Poking around…
What's there to do in Fromberg and Edgar?
From Edgar, it's only 17 miles of dirt road to Plenty Coups State Park, where a visitor center celebrates the life and times of the famous Crow chief.
Make plans for an evening at the Edgar Bar. Check their Facebook page for their Annual Luau (usually September), their Shrimp Fest (Memorial Day weekend) and live music most Saturdays in the summer.
Take a drive to the Bluewater Fish Hatchery, roughly 10 miles southeast of Fromberg. Named after a spring with a distinctive blue color, the hatchery is open seven days a week, from daylight to dark.
The Fromberg Museum — formerly the train depot — will take visitors down memory lane. Right now, it's closed for maintenance, but stay tuned for its reopening.
In summer, enjoy water sports at Cooney Reservoir, only 32 miles away. In winter, skiers can reach Red Lodge Mountain in less than 50 minutes.