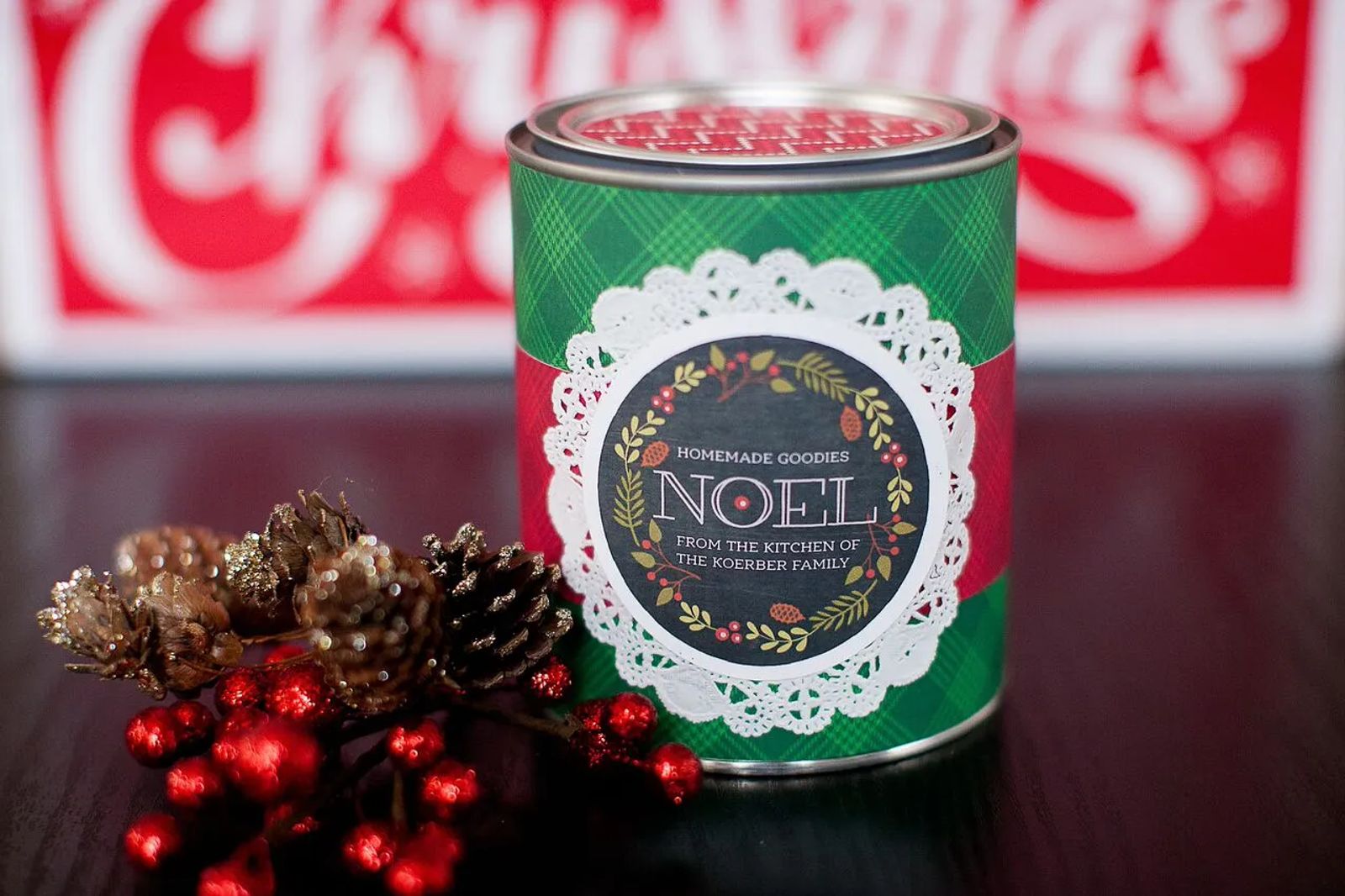 From Our House To Yours!
Delightful cookie packaging for the holidays
Looking for a few easy and inexpensive ways to turn your holiday cookies into gorgeous giftables? We combed the aisles of the dollar store, crafting hot spots and even the hardware store to come up with these festive and pretty presentations.
In The Can

Who said this 1-quart empty paint can is just for paint? It's the perfect size for not just a handful of cookies but truffles or homemade candies as well. We found this can at the hardware store for just $2.98. Dress it up with decorative papers and a tag and your holiday cheer is in the can and ready to go.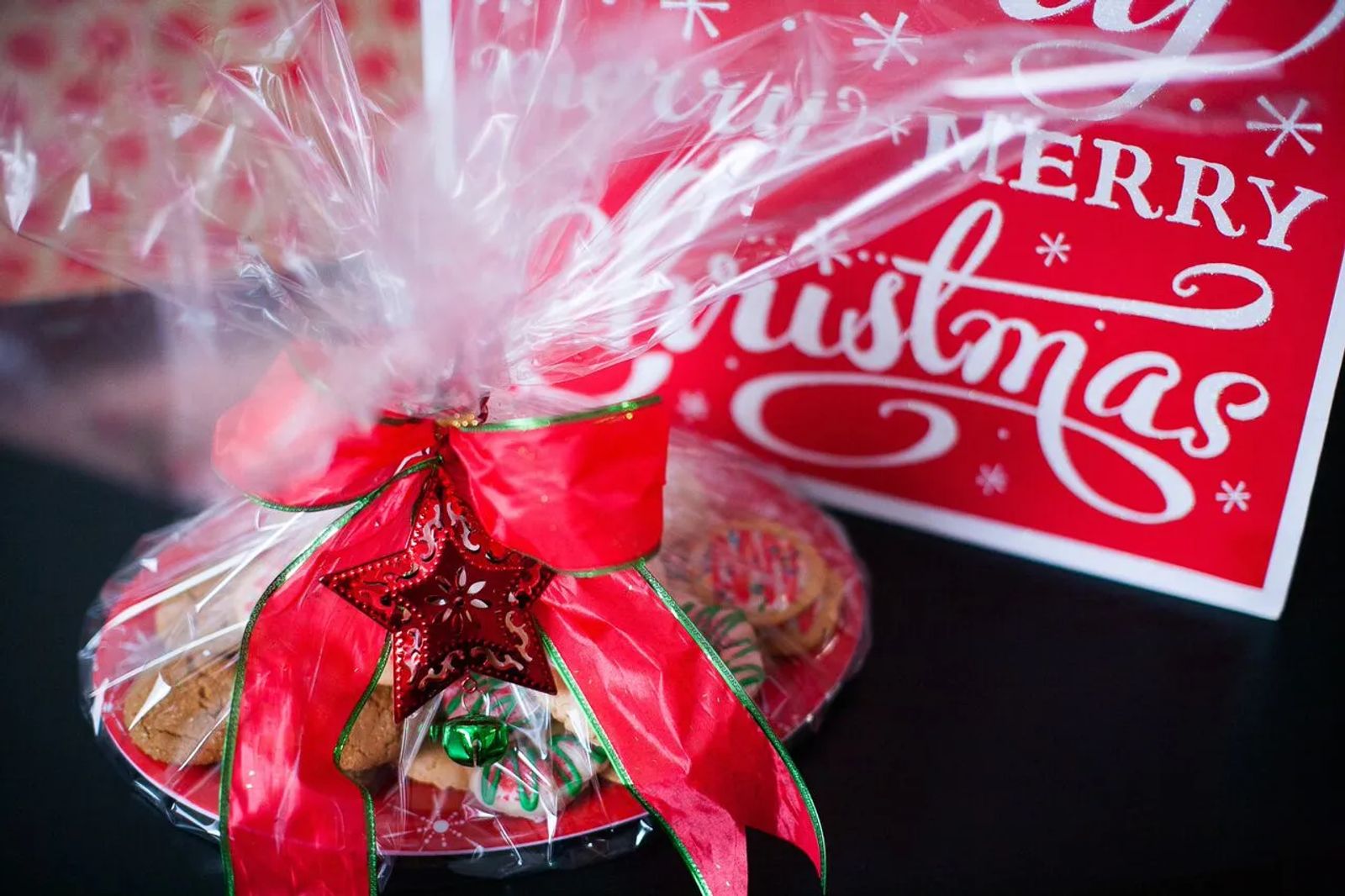 Wrapped Up With Cheer
What do you get when you mix a holiday serving tray with a bit of cellophane and a glitzy metallic star ornament? A trio that delights. This serving tray will fit more than a dozen cookies. Simply wrap with cellophane and adorn with the ornament and the recipient is not only gifted with your delicious holiday baked goods but a serving tray and ornament to enjoy for years to come. We found all three of these things at the dollar store.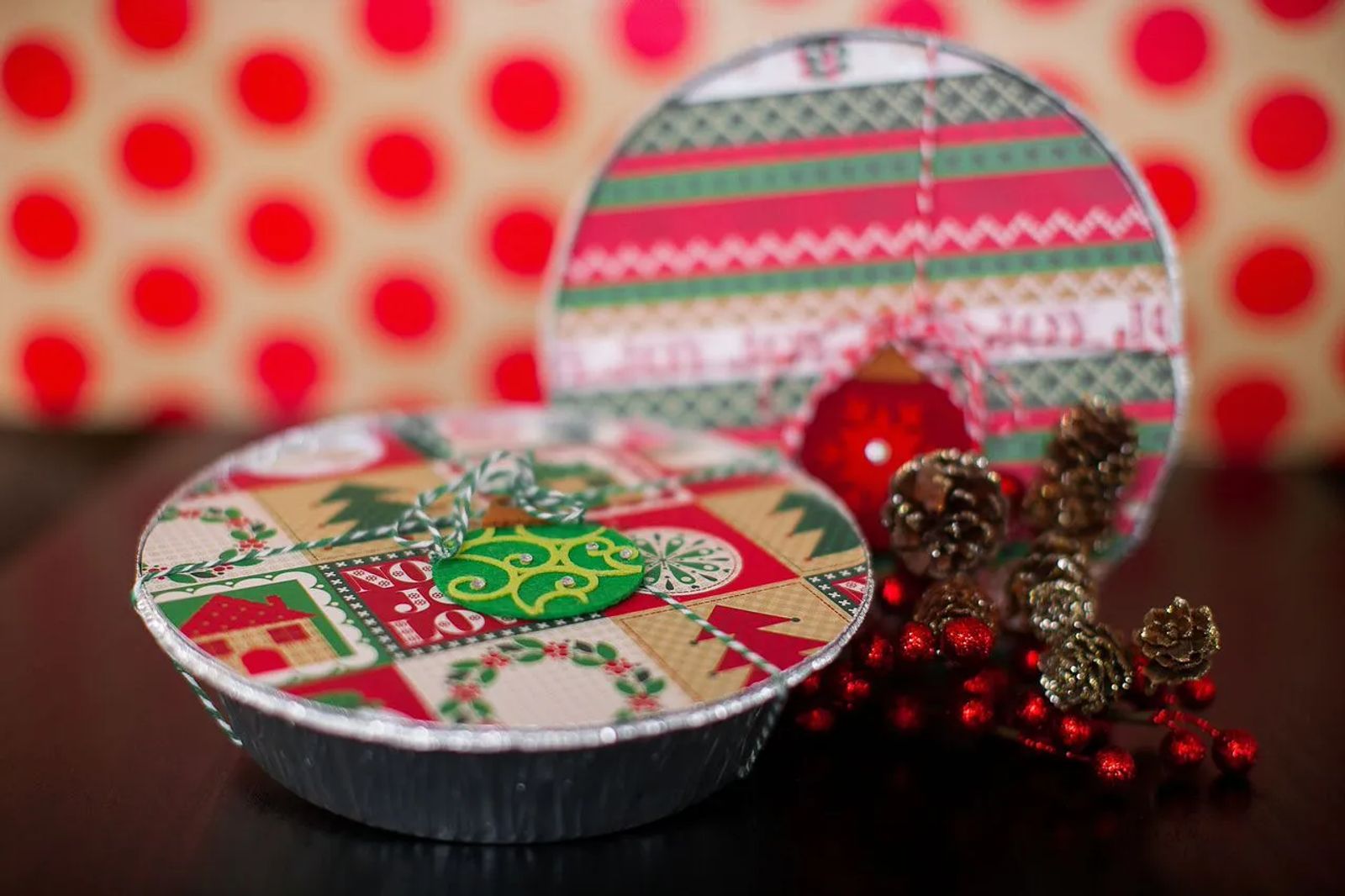 Tins with Homespun Charm
These 7" round foil pans got a major makeover. Buy a four pack for just a buck and then dress them up with a bit of decorative paper, a handmade tag and some baker's twine. Simply trace the lid onto your decorative paper, cut out, and adhere using double-stick tape. Accent with a DIY tag and tie it all up with some colorful twine. Signed, sealed and ready to deliver!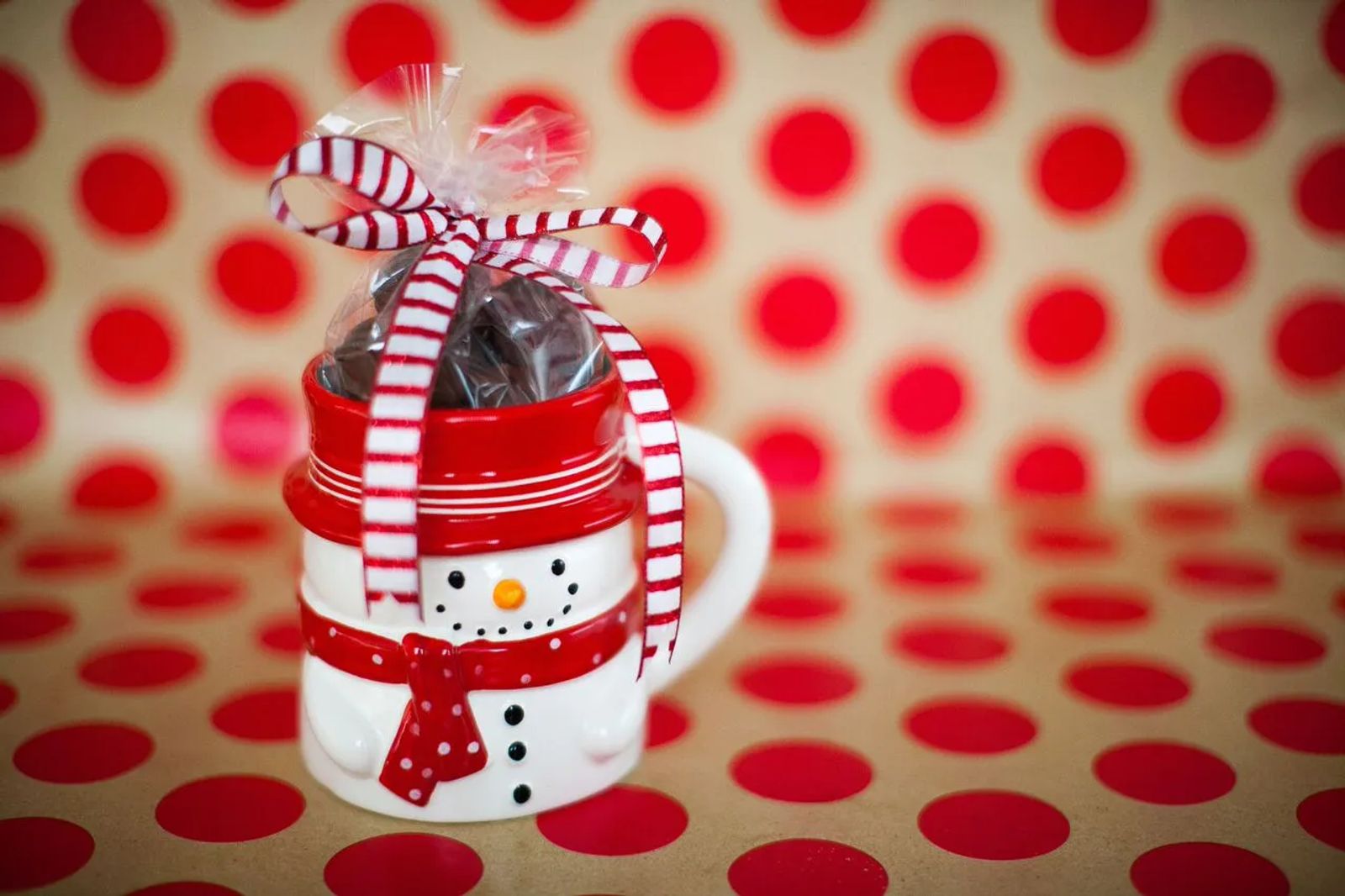 Cookies & Milk
We found this darling snowman mug at a local craft store on sale for just $5.99. Wrap your cookies in a cellophane bag and drop inside the mug to share a few sweets. You can even pair this with a pack of hot cocoa to encourage a little cookie dipping and sipping.