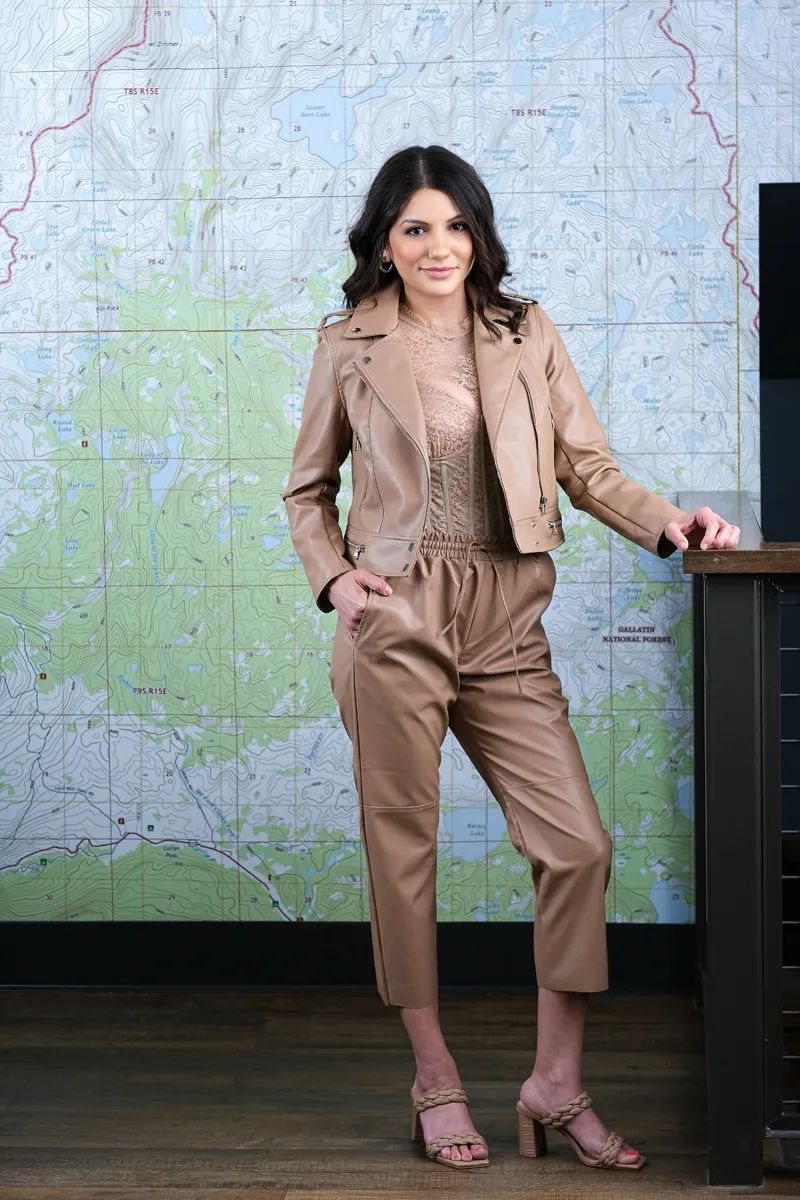 Go Monochromatic
The forever timeless tone-on-tone look
The monochromatic look is one of the most timeless fashion statements in an industry full of ever-changing inspiration. Rock these tone-on-tone looks at the office, the gym, brunch or even within other fashion trends, like the '90s looks that are making a comeback. Wearing one color is anything but boring. In fact, pairing like shades together can be extremely figure flattering.
SPRING FOR NEUTRALS
Move over pastels, neutrals are now taking over for spring in many designers' collections. It's the perfect color palette for a high-end look like this faux leather suit paired with a layered lace bodysuit. Sure, you can pair each of these pieces with other items to expand your closet, but this neutral monochromatic look is powerful. Anchoring this look is a pair of braided Dolce Vita heeled sandals, the perfect starting point to build your beige ensemble.
GET THE LOOK
Deluc faux leather pant in nougat, $84; ASTR lace bustier bodysuit, $128; Deluc faux leather moto jacket in nougat, $108; Dolce Vita braided strap heel in café stella, $125. All from Something Chic.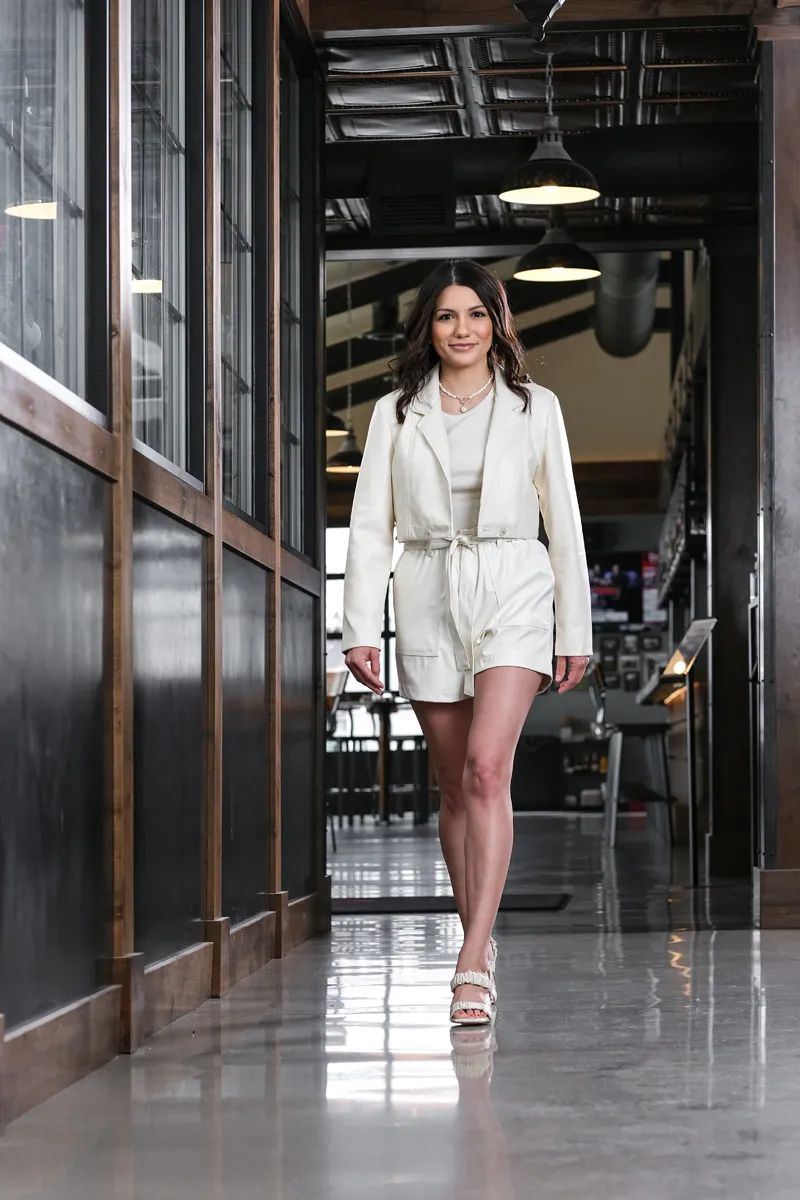 WEARING WHITE
Winter whites aren't only for winter. This milky hue is the perfect way to welcome spring. The classic shape and cut of this faux leather jacket are timeless. Pairing it with long shorts makes it elegant. This outfit is as perfect for cocktail hour as it is for date night.
GET THE LOOK
Sanctuary perfect rib tank in buttercream, $39; Vintage Havana cropped faux leather jacket in vintage cream, $79; Sanctuary leather like short in buttercream, $79; Pearl necklace, $48; Sam Edelman scrunchie heel in ivory, $139. All from RocHouse.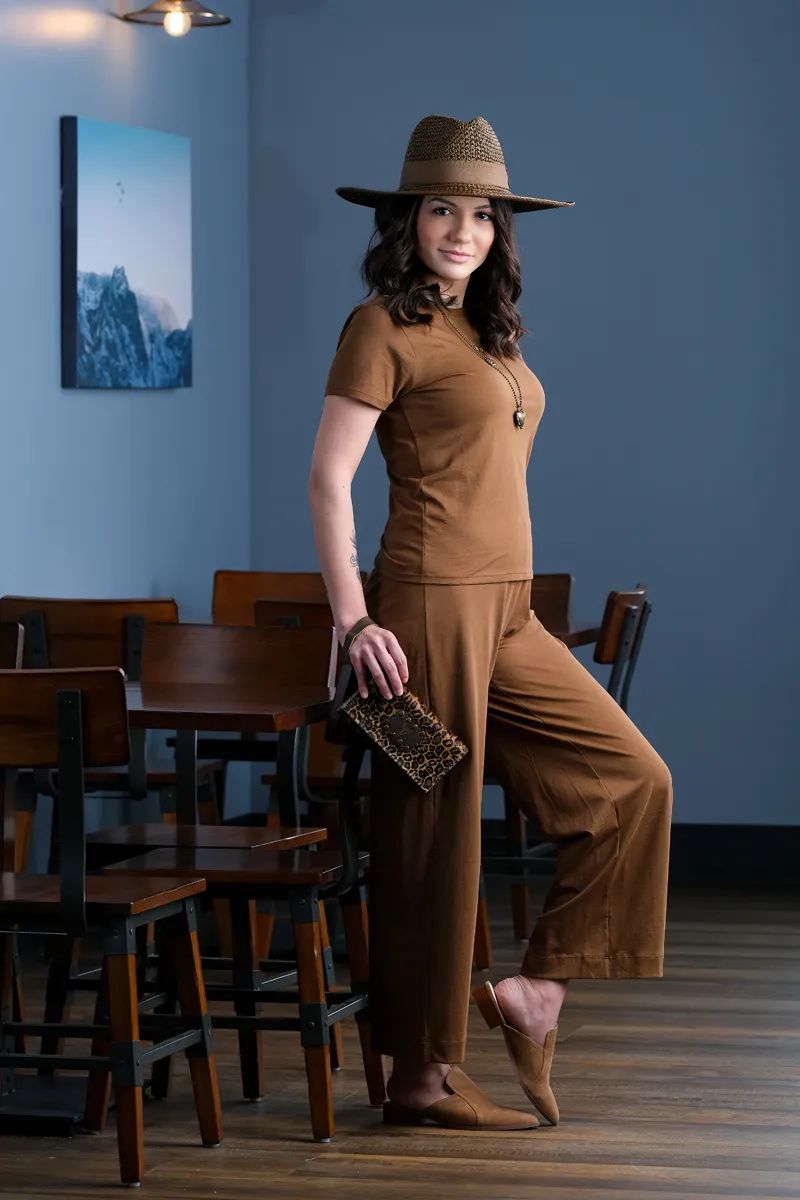 BACK IN BROWN
This caramel color is both neutral and saturated, giving these comfortable cotton pieces an elevated appeal. There is depth and dimension in this uninterrupted line of head-to-toe brown. Fashion designers are embracing the shade and welcoming back some of the colors that have been considered outdated since their heyday in the '70s. If you didn't know, brown is where it's at.
GET THE LOOK
Paper Label beechnut tee, $59; Paper Label beechnut pant, $89; necklaces, $49 - $59; bracelet, $89; brimmed hat, $49; 42 Gold Rue suede shoe in camel, $60. All from Cricket Clothing.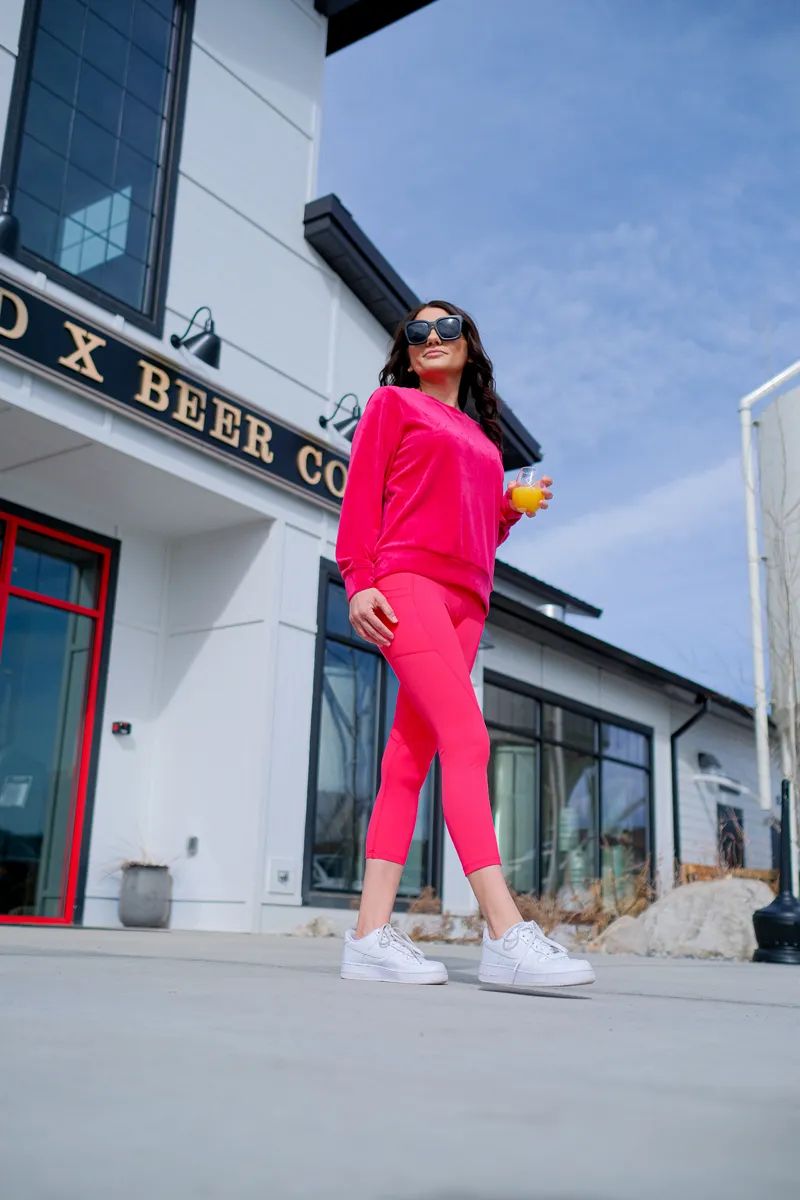 LUXURY IN LEISURE
On our low-effort days, we still want to look fashionable. That's why athleisure is welcomed everywhere and when we style it in bright happy colors, low effort can feel fashion forward. We are used to rocking our black leggings with black zip-up jackets but this spring, take a risk and go bold. This bright punch of pink is alive with a spring vibe.
GET THE LOOK
Velvet Fuschia sweatshirt, $35; Hot Pink Light n Tight pocket capri, $59. All by Zyia. www.myzyia.com/jilld.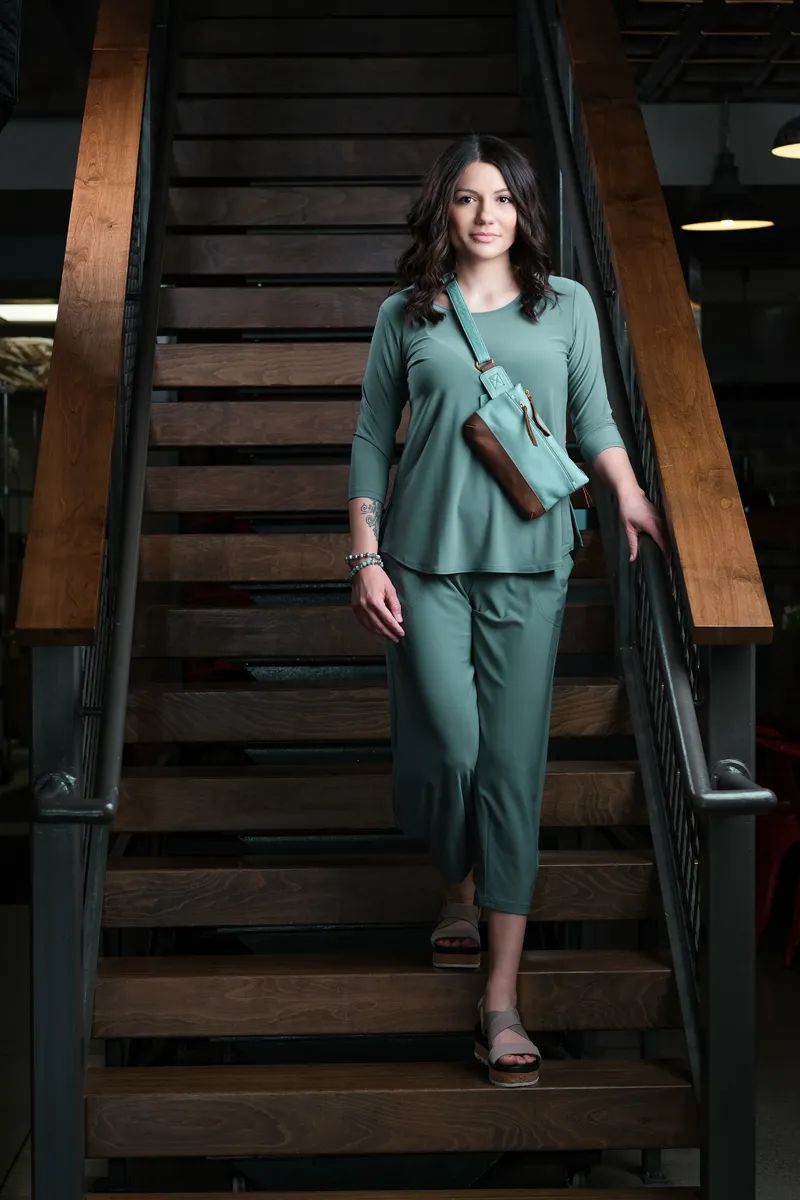 KEEP IT COMFORTABLE
Whether you hit downtown for a dinner out or you head to the office, you'll always appreciate having comfortable separates designed to help you ease back into dressing up again. Although matching sets in shapes that suit your body is the easiest way to jump both feet into monochrome dressing, it isn't the only way to nail the look. Finding accessories in the same color makes this otherwise casual look more polished and purposeful. This throwback waist pack worn as a cross-body bag makes this look very fashion forward.
GET THE LOOK
Sympli Go To Classic tee, $130; Sympli Narrow Lantern Pant, $210; Sorel slingback sandal, $130; Raelynn waist pack/crossbody, $149. All from Neecee's.