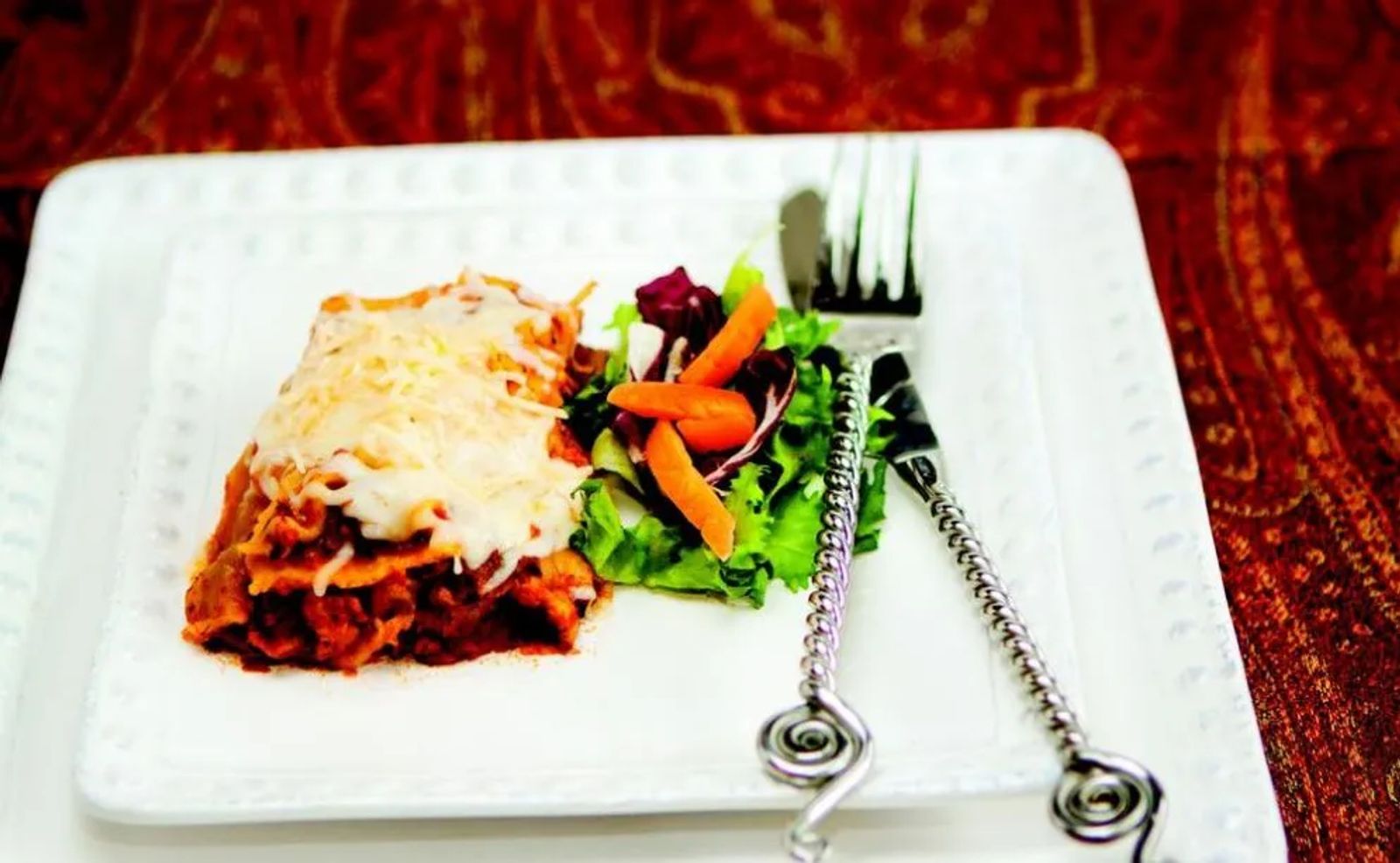 How about CrockPot Lasagna for Dinner?
FAMILY FRIENDLY FAVES
Hearty Crockpot meal with minimal prep time
Moving from a full time to a part time career comes with many advantages. Having the ability to be home with my kids after school is priceless. Okay, maybe not home, but having the ability to take them to dance class, gymnastics, baseball, lacrosse, and basketball practices and games is priceless. Even on those days where I want to pull out my hair, I cherish every minute. But, leaving a full-time salary also comes with its costs, too. Two years ago, I changed my career path and took a cut in pay to do what I love every day, both at home (as a mom) and at work.  Bottom line, we have to be conscientious of our grocery budget. Instead of eating ramen noodles, mac 'n cheese with hotdogs, and other fine-boxed cuisines, I have searched long and hard to find recipes that not only help us get nutritious, delicious food on the table with minimal preparation time, but also within a manageable budget.
One of our family friendly favorites is Crockpot Lasagna. I serve this with a simple green salad, garlic bread, and since it is a lightened version of lasagna, we even save room for a little dessert too.
CROCKPOT LASAGNA
~Recipe from Tasha Mills
 1 pound lean ground turkey
1 onion, chopped
1 clove minced garlic
2 t. Italian seasoning (divided)
2 15 oz. cans organic tomato sauce
1 6 oz. can organic tomato paste
1 ½ t. salt substitute
1 t. oregano
12 oz. fat free cottage cheese
½ c. grated parmesan cheese
12 oz. lasagna noodles – uncooked, oven ready style
12 oz. shredded non-fat or low-fat mozzarella cheese
DIRECTIONS
Brown turkey, onion, and garlic. Sprinkle mixture with one teaspoon of Italian seasoning while cooking. Drain meat. Add tomato sauce, tomato paste, salt, oregano and one additional teaspoon of Italian seasoning. Cook until warm.  In a large bowl, mix together the cottage cheese, parmesan cheese, and ¾ of the mozzarella cheese. (Reserve enough mozzarella to top the mixture at the end of the recipe). Spoon one-third of the sauce mixture onto the bottom of the crockpot. Add a double layer of noodles. You may have to break the noodles to fit the shape of the crockpot. Add one-third of the cheese mixture. Repeat layers two more times and top with remaining mozzarella cheese. Cook on low 3 to 4 hours, or until noodles are done.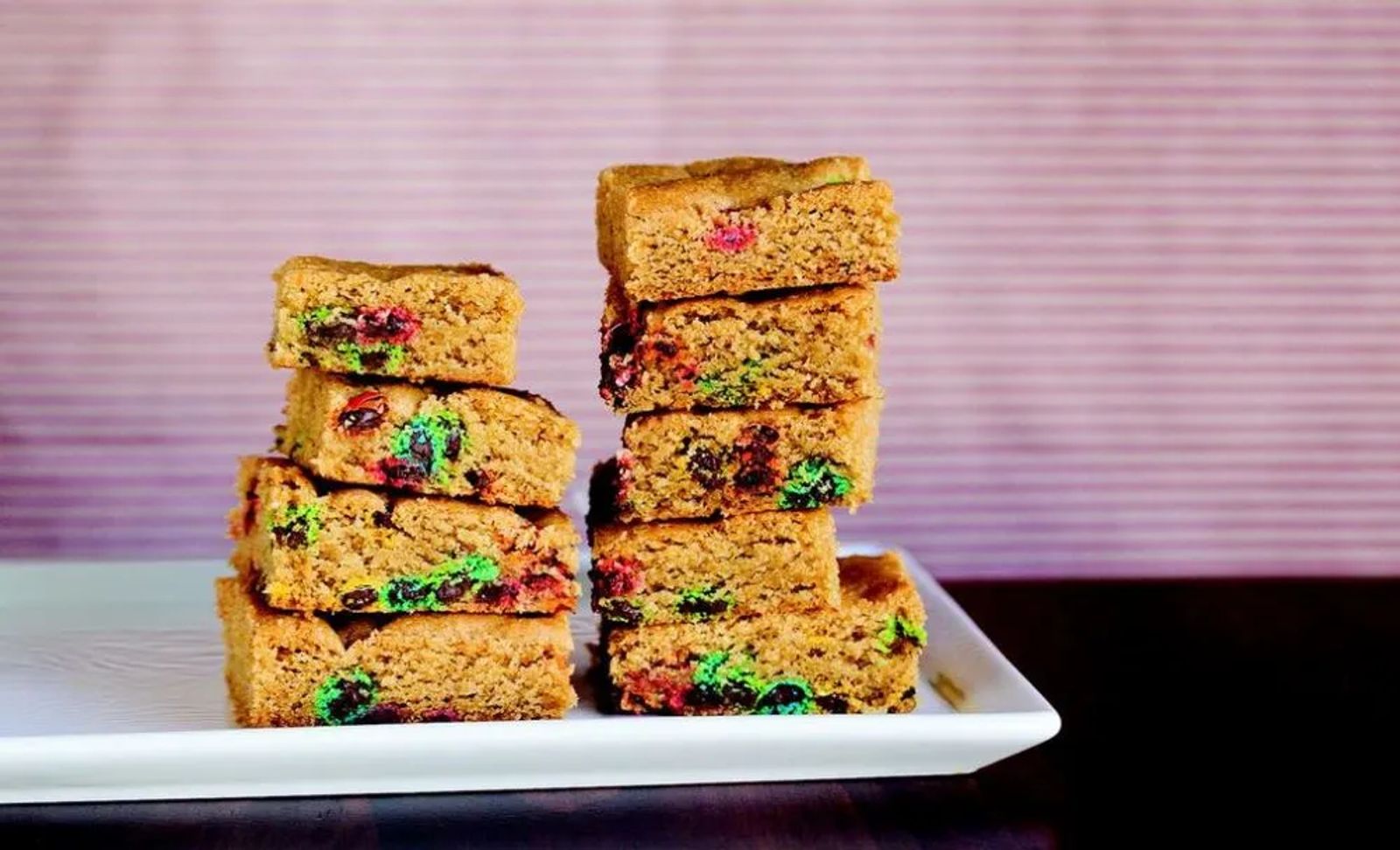 Candy Chip Bar Cookies
~Recipe from Tasha Mills
The sweet combination of candy with a peanut butter cookie dough hits the spot, without having to bake endless amounts of cookies. Ready in 15 minutes, these are a hit in our house.

½ c. canola oil
½ c. packed brown sugar
½ c. sugar
¼ c. peanut butter
1 egg
1 t. vanilla extract
2 c. all purpose flour
½ t. baking soda
¼ t. salt substitute
¾ c. M&Ms minis
 
DIRECTIONS
In a large bowl, combine the oil, brown sugar, sugar, peanut butter, egg and vanilla. In a separate bowl, combine the flour, baking soda, and salt.  Stir into the peanut butter mixture the M&Ms. Spray cooking spray on 13 x 9 inch baking pan.  Spread mixture into baking pan and bake at 350 ° for 12 to 15 minutes, or until lightly browned. Cool on a wire rack and cut into 18 equal pieces.