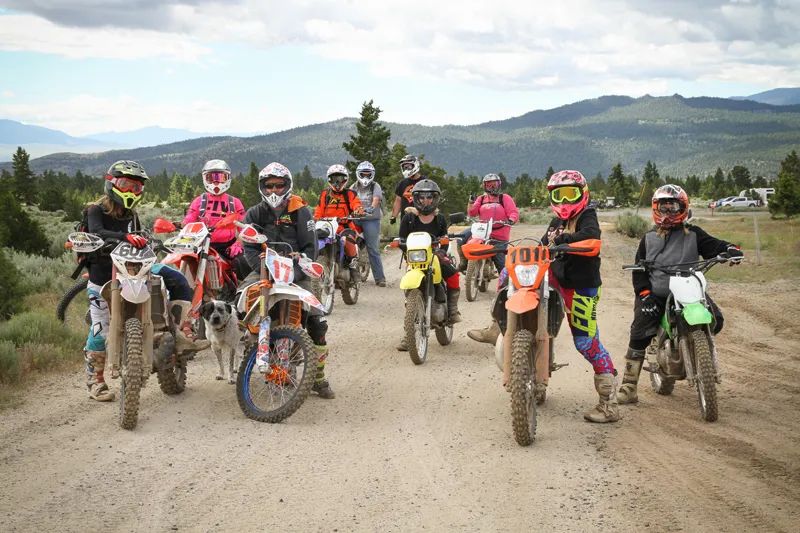 It's a (Wo)Mans' World: Letting the Dirt Fly
Sisterhood formed with women-only dirt bike Club
If you picture the dirt flying off-road, accompanied by the unique sound of a dirt bike revving its engine on the way to tackling the next challenging hill, you might not think the rider under that blacked-out helmet is a woman.
Bobbi Jo Massic, a veterinarian by day and dirt bike enthusiast by the weekend, is working hard to change that.
"It's hard to put it into words what it feels like to be out there riding," Massic says. "It's constant adrenaline. You can make it as hard or as easy as you want that day to get your fix. It is addicting."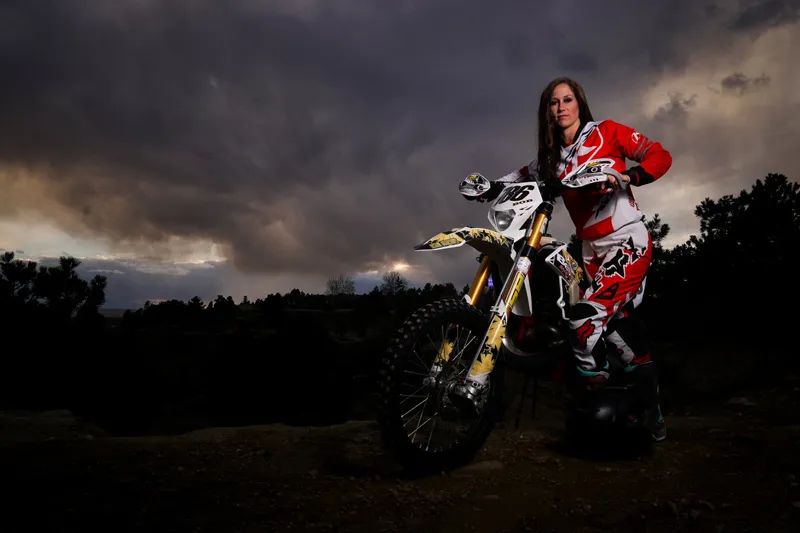 Massic learned to ride while in vet school. For her, it was an outlet from the grueling coursework she endured for eight years straight. After taking a camping trip once with friends and realizing she was the only camper without a "toy," she ended up buying an old dirt bike from a friend for a couple hundred bucks.
"I was instantly hooked," Massic says.
While her time with the sport had many stops and starts thanks to a demanding career, four years ago, she became determined to get her old '96 XR250 dirt bike out of storage and back into the mud.
"I never forgot the freedom I felt when I was on that dirt bike cruising through the mountains fueled by a healthy dose of adrenaline," she says. In 2016, on a whim, she decided to push her limits a bit and sign up for a dirt bike race. She ended up charting a new course with the sport.
"The connections I made, the people I met, the overall environment of the off-road racing scene immediately felt like something I was meant to do — it felt like a calling just like veterinary medicine did," Massic says.
As she looked around, however, she didn't see many other riders who looked like she did. There were plenty of guys but only a few women joining her on the starting line. One of her competitors, Jackie Steinmann from Bozeman, soon became a friend.
"We knew that there had to be more women out there of our caliber," Massic says. "We just had to find them and draw them out."
The two put their heads together and got a few other women involved, and in time, Montana Women on Wheels Recreational Riders was born. It's a group devoted to taking the intimidation out of dirt biking so women can test their abilities and push themselves within the sport.
"Over time we figured out what the barriers are that most women face when entering a male-dominated sport or environment, and we broke those barriers down!" Massic says.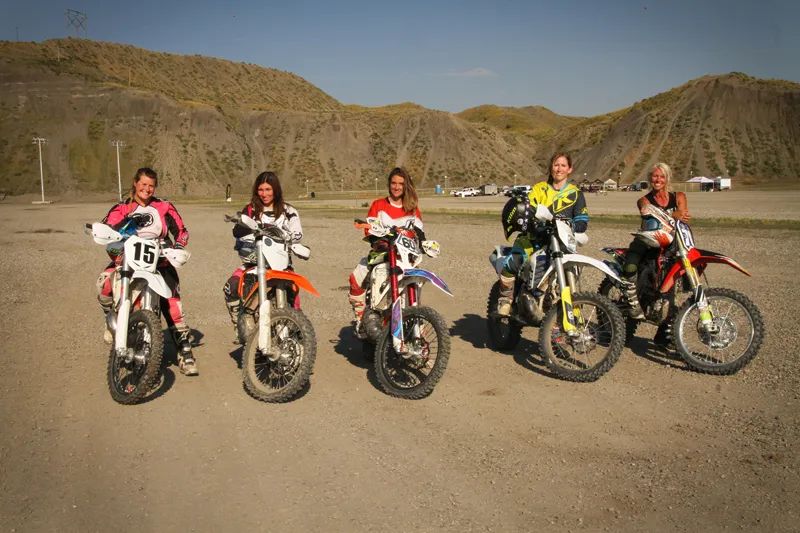 The group got registered with the American Motorcycle Association in 2018 and set up a Facebook page to spread the word. When the five board members planned the first meet up with a camping trip to the trail-rich park known as Pipestone near Whitehall, Montana, they had no idea how many women might show up with their bikes in tow.
"The first event, we just thought, let's cast the net out there and see what happens, and 40 women showed up. We said, 'Wow, this is awesome,'" Massic says, noting that the women came from all over Montana, Wyoming, Idaho and Canada.
Dayla Newton of Laurel was one of them.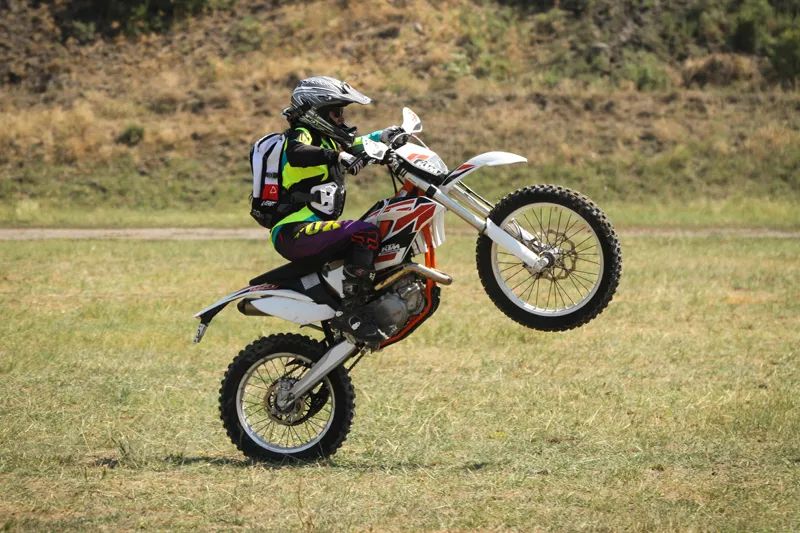 "I won't forget it. I was supposed to take two women with me to the first event. I was all loaded up with my camper and they ditched me," she says. "I basically drove five hours because of a Facebook post. I told myself, 'Well, I am going to do this!'" Newton says it was one of the best decisions she's made. "It is just a really welcoming environment."
Newton is no stranger to the sport. She laughs when she tells the story of how she got started.
"I was 4½ when my dad said to me, 'I love dirt bikes and I'm not going to have a boy so, here's your dirt bike." Newton adds, "My mom said it was the best babysitter that she ever had because she could open the window and if she heard the dirt bike running, I was fine. I would just stay out there until I ran out of gas."
If you look at the members of this dirt bike loving group, they come with all levels of experience. Meghan Dodge bought her first bike nine years ago. Erin Spadt rides and, with her husband, promotes all the trophy hill climbs in Billings, whether it's the Big Sky Challenge Pro Hillclimb or the Great American Hillclimb.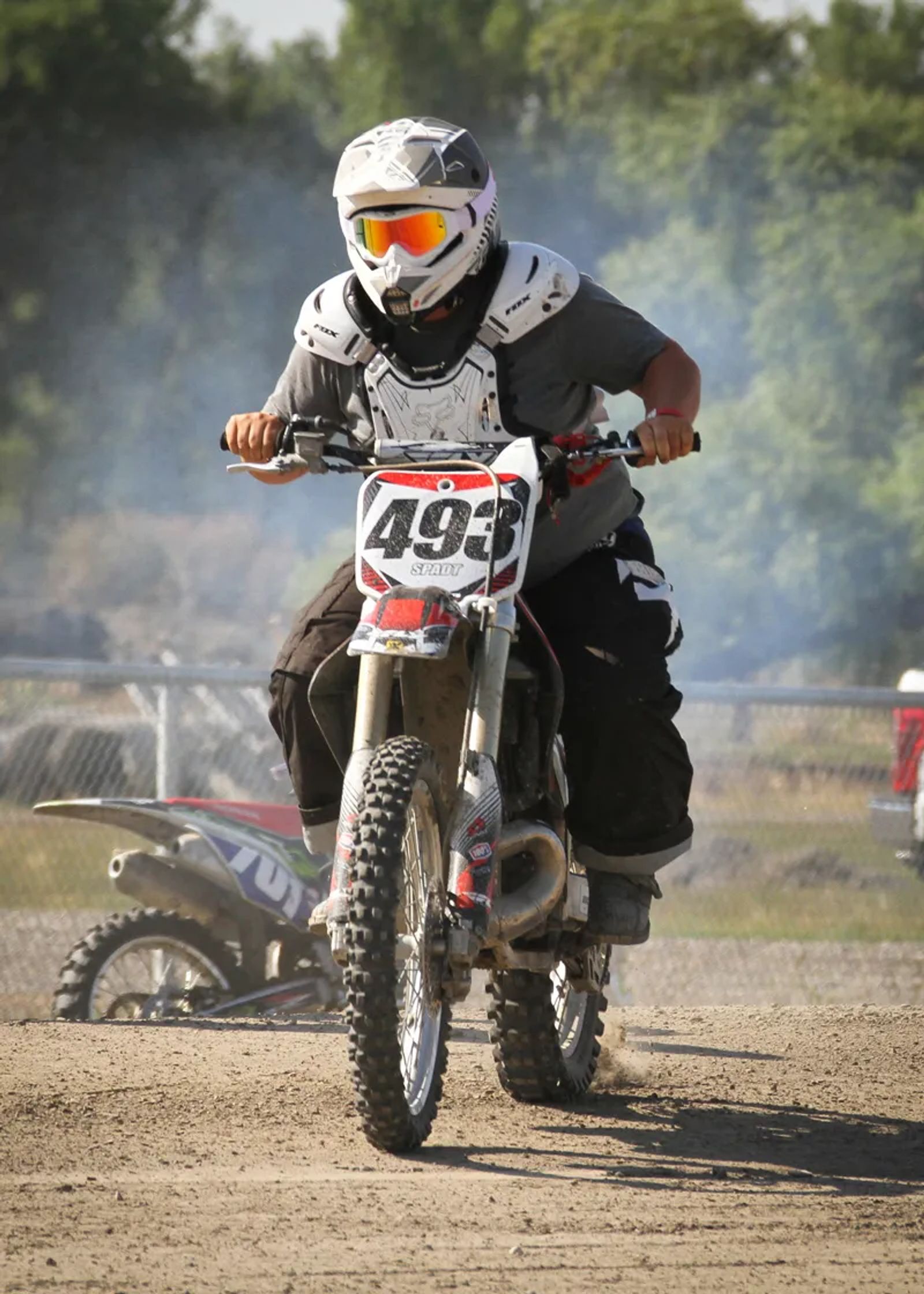 "I like watching everyone compete," Spadt says. "I am not the greatest rider but I have people that push me to ride. It's my way of clearing my head."
And then there's Jenni Kirchhevel, who was nearly born on the back of a bike.
"That's where it started for me," Kirchhevel says. "My dad was driving my mom to the hospital on the back of a motorcycle. So, there's that." She laughs and adds, "And then, my husband, actually, his pickup line when we met was, 'Do you like motorcycles?' and we've been married 17 years."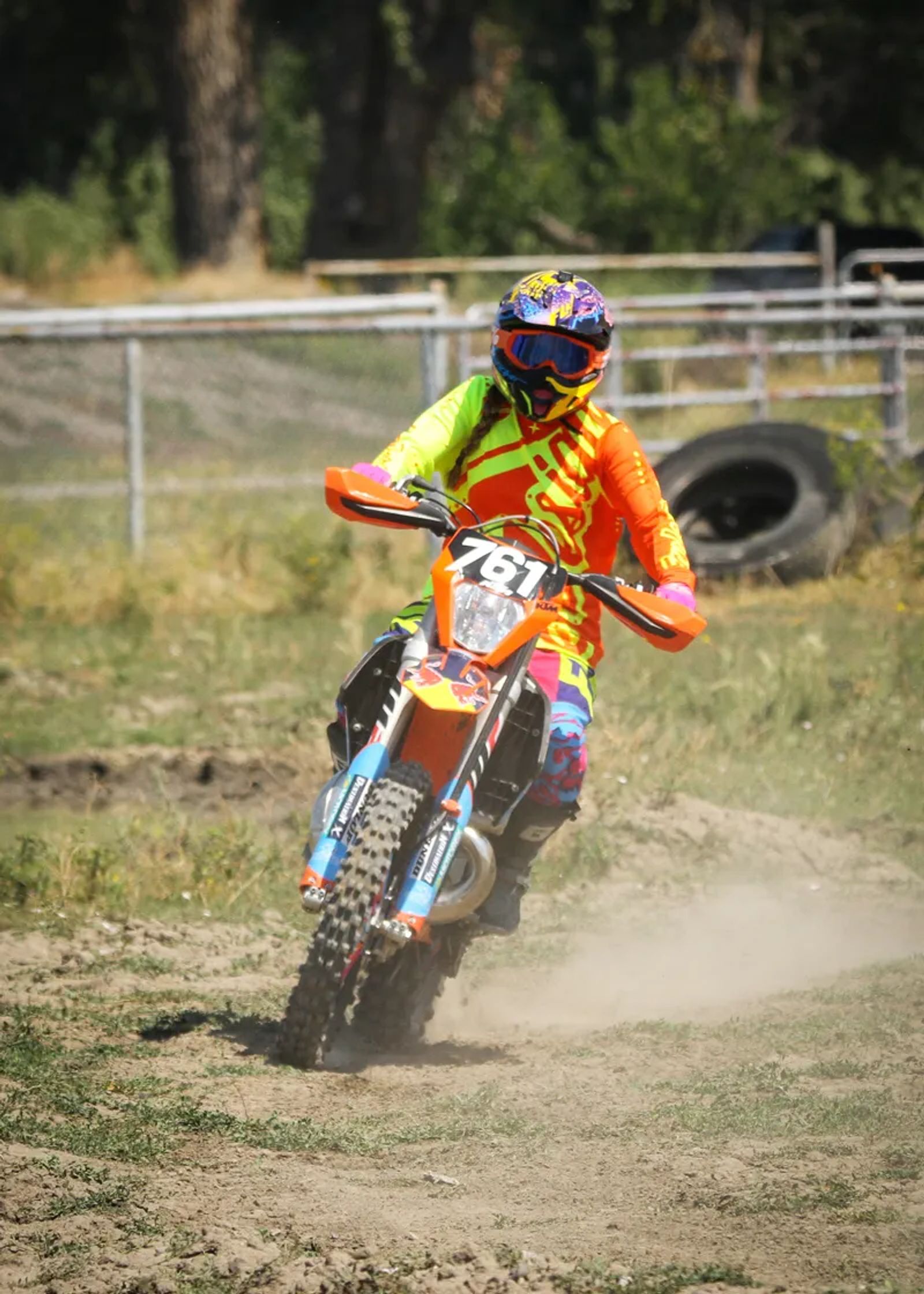 Since then, she's taught her three daughters, ages 10, 12 and 14, how to ride. Bobbi Jo Massic remembers stumbling onto Kirchhevel and her girls one day at the Billings Motorcycle club.
"I was back in the crazy part of the BMC and there were coulees and mud with those steep Vs and Jenni is back there with her three girls. It was like a momma duck and her ducklings," Massic says. "They were just covered in mud!"
The oldest of the girls, Moriah, even took up racing and has been taking home trophies for a few years.  She too is one of the only girls at the start line. She says the boys will look at her and have a few questions right from the start.
"They will ask, 'What gear are you in? How fast are you going?' They always keep track of how far I make it," Moriah says. Her mom is quick to add, "They know she's the one they have to beat."
As the group gets ready for an entire summer of riding together, member Meghan Dodge is hoping for a few new faces at their meetups.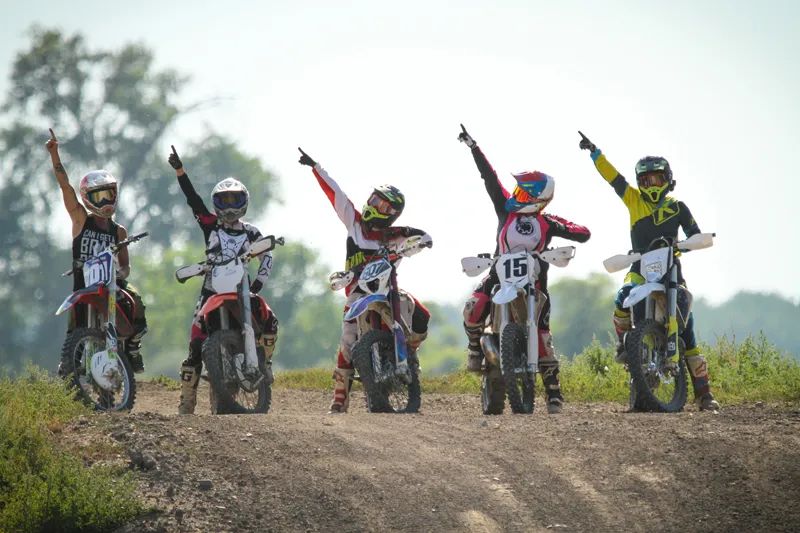 "If you want to learn but you are intimidated, a dirt bike is a great way," she says. "You can go out in the middle of nowhere on flat dirt and not have all the traffic and buildings to worry about. You can figure out how to use that clutch and how it feels. If you wreck, at least you are not on pavement. When you do something that you think you can't do, you feel like a superhero!"
As she recalls some of the previous season's memories, over and above tackling new things and hitting new trails are the women who were riding along with her.
"I've never walked into a group of 40 women that first day and by that night was laughing and having fun like we've known each other forever," Dodge says. "It's pretty special."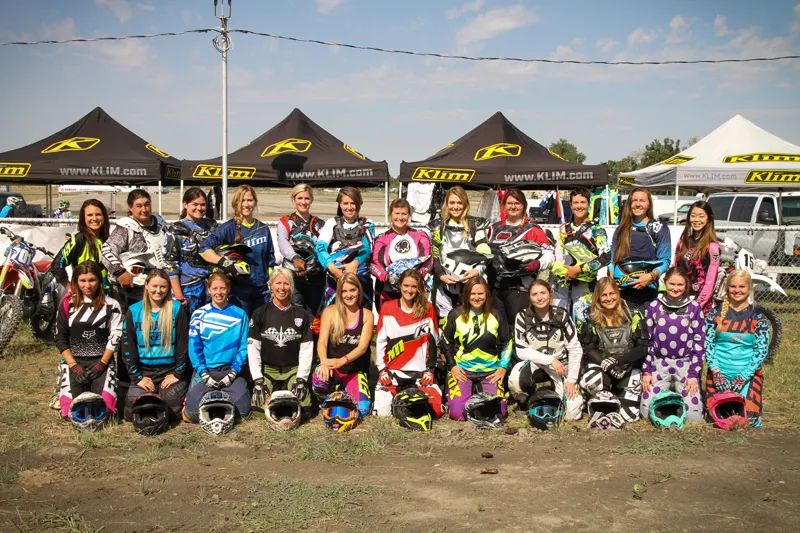 GET READY  TO RIDE
Montana WOW Recreational Riders

The group hosts at least two all-women riding events in Montana each year — from laid back, go at your own pace riding and camping events to clinics to help women excel in the sport. For more on the happenings, find them on Facebook by searching Montana Women on Wheels Recreational Riders.