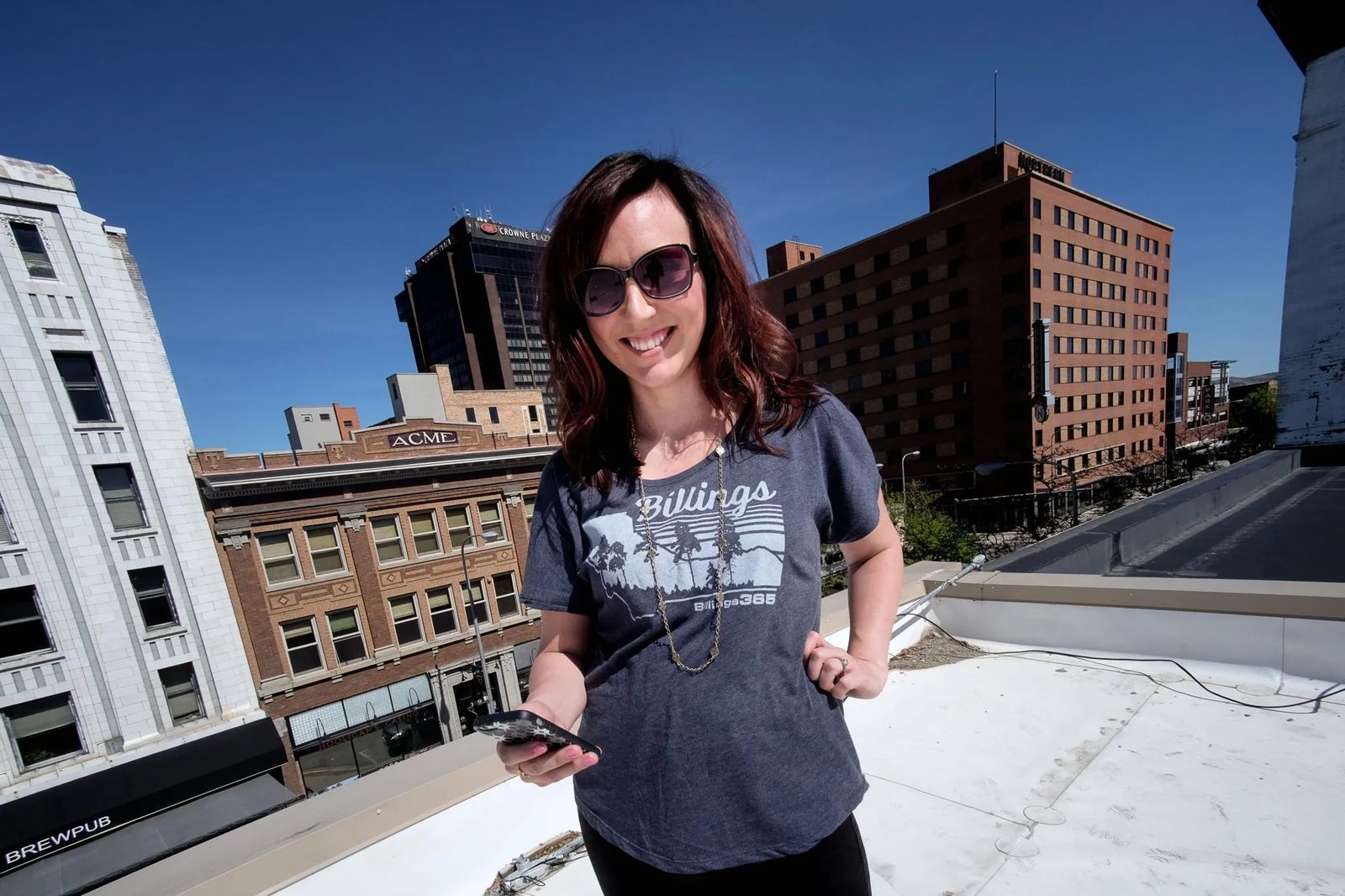 Jessica Baldwin Knows where It's At
Founder of Billings365.com serves up an innovative look at all things Billings

If you listen to 34-year-old Jessica Baldwin talk about her youth, it might not come as a surprise that she's always loved experiencing new things and that she's not afraid to take a little risk now and then.
Growing up on the family farm in Baker, Montana — population 1885 — she wasn't much older than five when she remembers asking her mom what some might consider a silly question. "I always had this little entrepreneurial bug," Jessica says as she takes a sip of her afternoon tea. "We had this big field behind our house that my mom mowed where our grain bins where. I remember saying, 'Can I go dig some holes back there? We could make a mini golf course and then we'll put a sign on the side of the highway and people will stop and pay us money to golf.'"
Needless to say her parents said 'No,' but that didn't stop Jessica' entrepreneurial spirit. When she was old enough to drive, she got her first job at the Big K Drive In in Baker. Her grandparents owned the place and most weekends, you could find Jessica in the thick of things manning the snack bar while her grandma flipped burgers at the nearby grill. She smiles, shakes her head and says, "No one makes burgers like that anymore."
Today, if you truly wanted to know the best place in Billings to get your hands on a tasty chargrilled burger, chances are you'd find the answer on Billings365.com, a product of Jessica Baldwin's creative genius. The site is a one-stop shop for all things on Billings' entertainment, recreation and cuisine scene.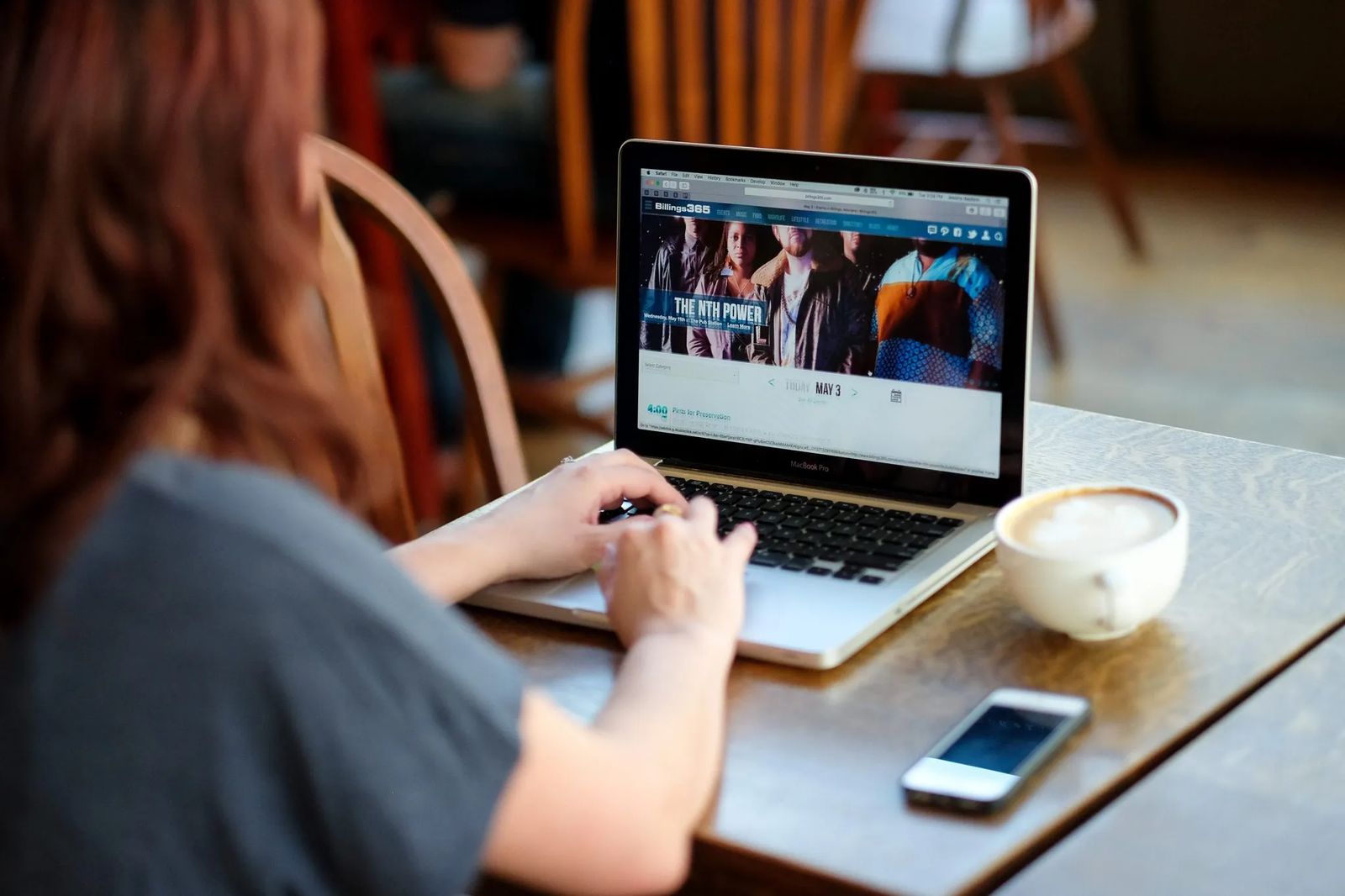 The idea to start this now successful business began while Jessica was working in marketing at MetraPark. As she tried to book events on the property, "I kept hearing, 'You know, there's not one single place to look up events,' and I kept saying, 'You know what? There's not!' I thought, 'That makes a lot of sense' and I kept mulling over the idea. The concept for Billings 365 started to emerge," Jessica says.
Long before the idea was brought to life, Jessica spent a good portion of her career soaking up all she could about web-based marketing. After attending a conference on search engine optimization and pay-per-click advertising, she knew she had found her passion. "That really was the point that opened my eyes completely to the world of the web and all the opportunities with it," Jessica says. She immersed herself in all things social media, setting up a My Space page for the Metra. That was a wee bit before Facebook became the dominant player. "We were connecting with people and talking about events and the things that were coming up," she says. She set MetraPark up on an e-newsletter platform to share upcoming events and led a complete overhaul of their website. Unbeknownst to this blossoming entrepreneur, each bit of knowledge brought her one step closer to her own enterprise.
Surprisingly, she tried to pitch Billings365 as an idea for other businesses to launch. She tried the local media first. Jessica laughs as she says, "Nobody picked up on it! So, I said, well, I guess I will start it."
That was seven years ago. Developer Nick Britton helped Jessica bring the first site to life, which wasn't much more than an event calendar. It didn't take long, however, to realize Billings365 could be so much more. Jessica incorporated blog posts and grew a team of freelance writers to feed content to the site. "We've evolved now where content is king," Jessica says. "The event calendar is still very popular but we are finding that the blogs bring people in and they discover other content and then see our advertisers."
During the early days, "I think I was naive enough to think that, if I build it people will see how awesome it is and they will totally want to be on this thing." Instead, she found herself having to explain the intricacies of web-based advertising. It was something rather foreign to a lot of business owners seven years ago. "Online only advertising wasn't something that people were used to. People were really print media, radio and TV focused." Cold call after cold call, Jessica admits, "It was really tough."
Today, it's a completely different story. She's since developed a sophisticated approach to promoting her advertisers. One blog post might unveil a fun hot spot, which leads to a Facebook mention, which might deliver an embedded video courtesy of Billings365 content coordinator Felicia Frank that links up to a banner ad that promotes a certain story that then ties itself to a true call to action ad. Jessica explains the multi-level approach with ease, "We have the softer message and the hard sell married." In addition to the thousands upon thousands of hits to the site each month, more than 2,000 people opt-in to Billings365's weekly e-newsletter so they don't miss out on an ounce of the fun.
While Jessica is the brains, you could call Nick Britton, the technical brawn. He's no longer a hired developer. He and three others —Allison Ohman, Mike Ohman and Steve Dimock — are Jessica's business partners. All five not only have a stake in Billings365, but in Webgrain, a web development company started by Nick and Allison that provides copywriting, web design, SEO and online marketing. Jessica says, "We thought the businesses could help feed each other." The company also has four employees as well. "We grew so fast that we had to hire help to handle all the business we created."
"Jessica has been great with networking and getting the word out," Nick will tell you. While Jessica knows her project could never have come to life without Nick's technical prowess, he is quick to say, "She really had the vision for everything and I just handled the technical side. Without the vision, the technical side doesn't work."
Never in a million years did Jessica envision this kind of growth or that the company would have so many people depending on its success.
"Billings 365 grew 40% last year. Webgrain grew 70% last year." When asked how that was even possible, Jessica smiles and says "Allison is a sales machine." With all of that growth comes growing pains, and Jessica will be the first to admit that the companies have had their share. "We are very much just trying to keep all the balls up in the air. When you are growing that much, it is difficult to sit down and plan and we've finally gotten to that place where we are able to plan," she says.
To keep all the balls in the air, most mornings Jessica is up before the sun rises, trying to get in a few hours of work before her 3 and 5-year-old daughters jump out of bed and before her husband leaves for work. On this particular morning, she launched a few client ads, sent off an email to one of her developers to make sure the company's Shopify account went live so they could start to sell their Billings365 t-shirts. After hitting send, she worked on some promotional graphics so that Billings365 could launch its brand new hashtag campaign (see sidebar on #Mybillings365) to create even more buzz on the website.
That was all before breakfast.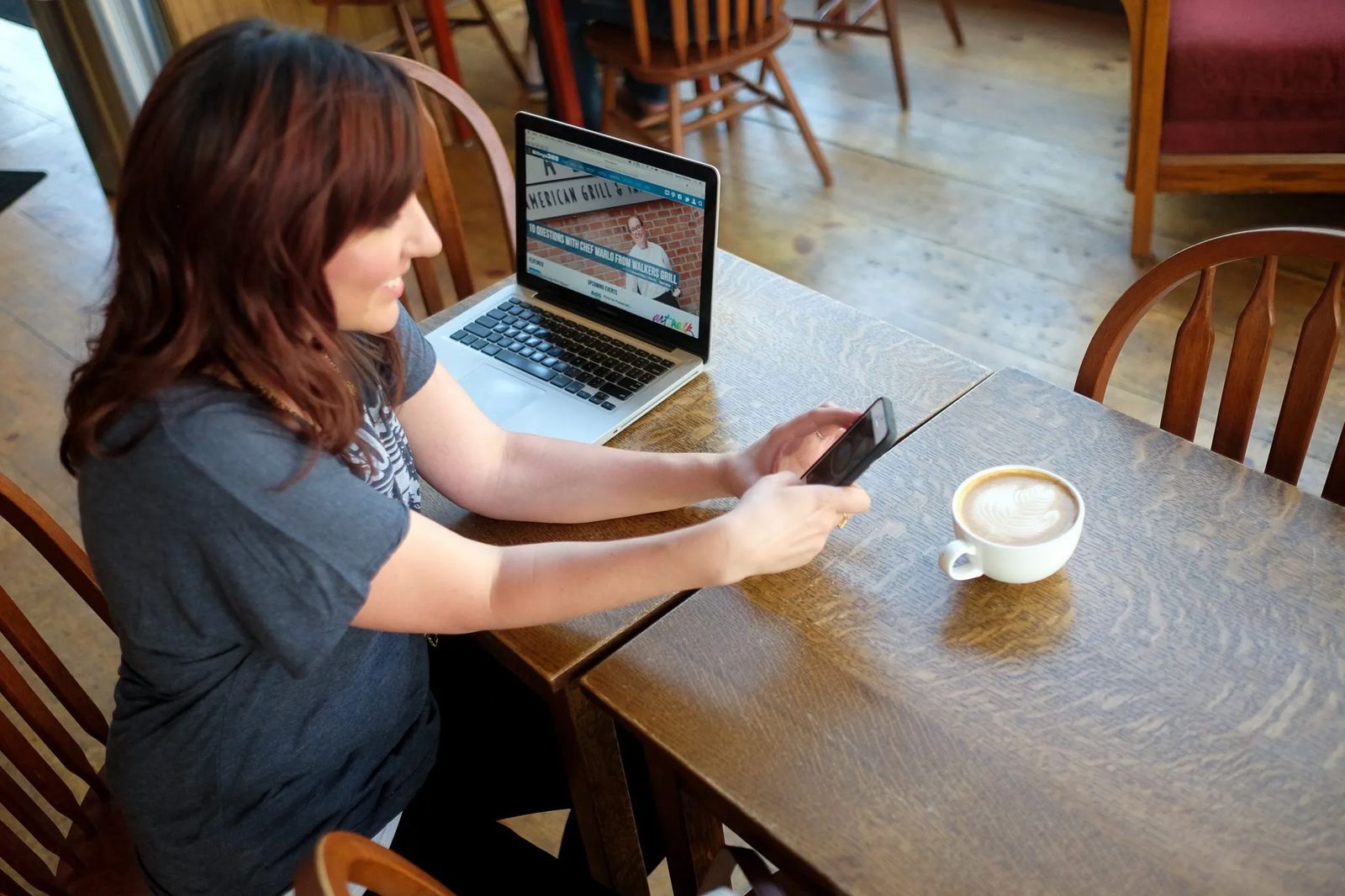 While Jessica balances her day between workload and family, the Visit Billings arm of the Billings Chamber of Commerce is very happy she found a way to do what she does.
"It was that gold mine of exactly what we were looking for," says Kelly McCandless, the Leisure Marketing Manager for Visit Billings. As an entity that exists to fuel Billings' $378 million tourism industry, Billings365 is a very valuable tool. "Jessica is impressive on every level honestly," Kelly says. "She really started this amazing business that is thriving and serving an incredible need inside and outside of Billings."
While it would be easy for Jessica to sit back and see her business simply as an advertising source, Kelly says she's made it so much more. "She is always thinking beyond her business. She is great at pulling the pieces together and connecting businesses to each other, then trying to figure out how her business can extend to fill a need. She has been instrumental in our NextGen group, which is such a force right now." NextGen is a group of 20 and 30-something business leaders who connect regularly to network and grow professionally. Kelly says watching Jessica Baldwin in action, "She is a community leader for sure."
You might wonder what's next for this tech-savvy enterprising woman. She'll be the first to admit that the sky is the limit when it comes to the web and she looks forward to the next big technological advancement that could impact her world.
"I feel like we live in a really special place and I hope that our site helps other people appreciate this place that they live in instead of always wishing for something else." She says it's always been her mission to quash those who suggest there is absolutely nothing to do in Billings. She says with passion, "I firmly believe that if you support what is here, more will come." And that's just what Jessica hopes to witness firsthand thanks to Billings365. She says plain and simple, "Success grows success."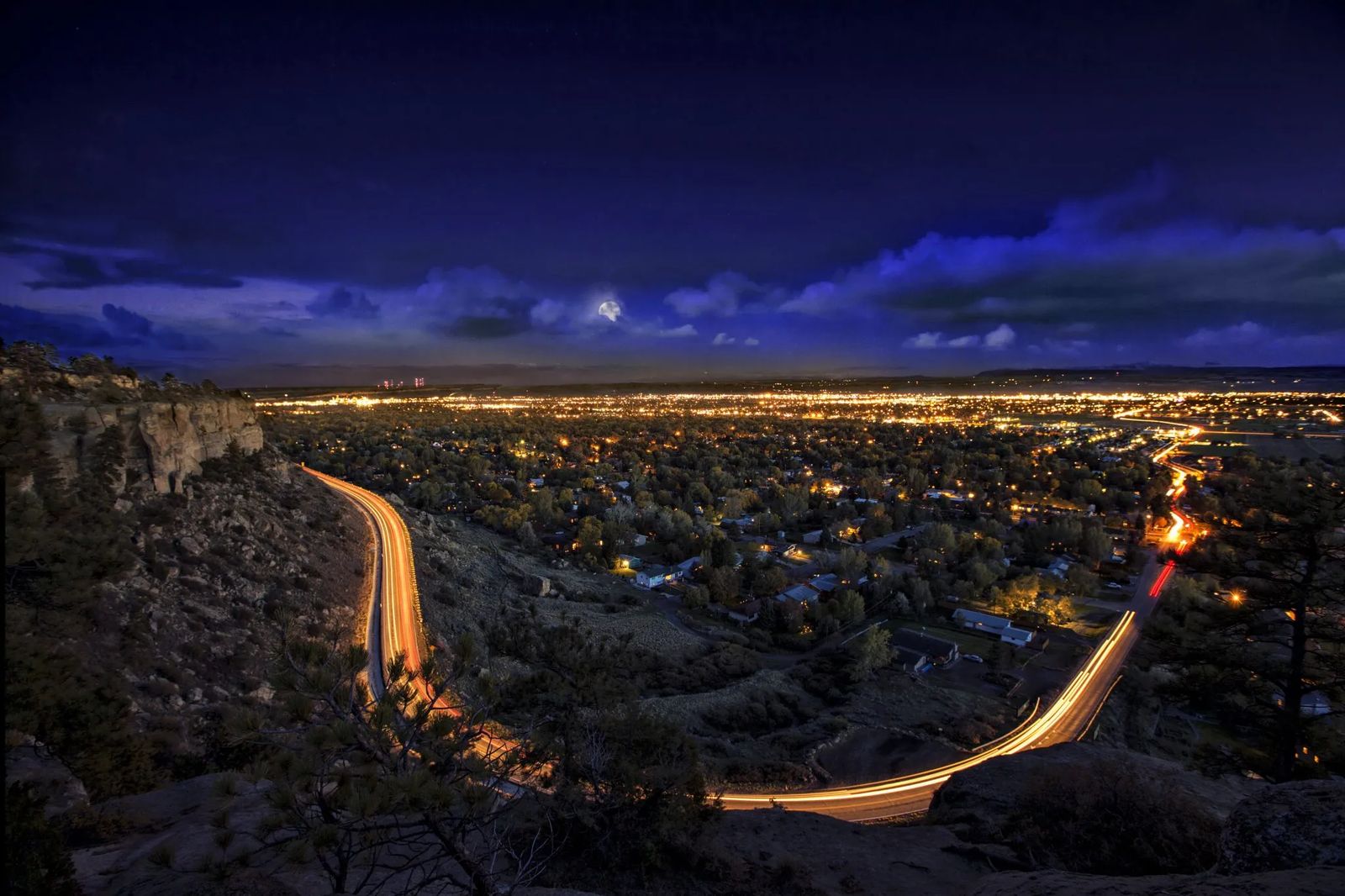 #Mybillings365
A minute-by-minute look at our city
Since Billings365.com can't possibly be everywhere, this interactive site wants to see how you enjoy Billings. Have an Instagram account? Tag your photos with #mybillings365 to share. "We want to see Billings through the eyes of the people who live here, not just from our perspective," Jessica says. Use this hashtag and you could win one of Billings365's freshly designed t-shirts just for sharing.