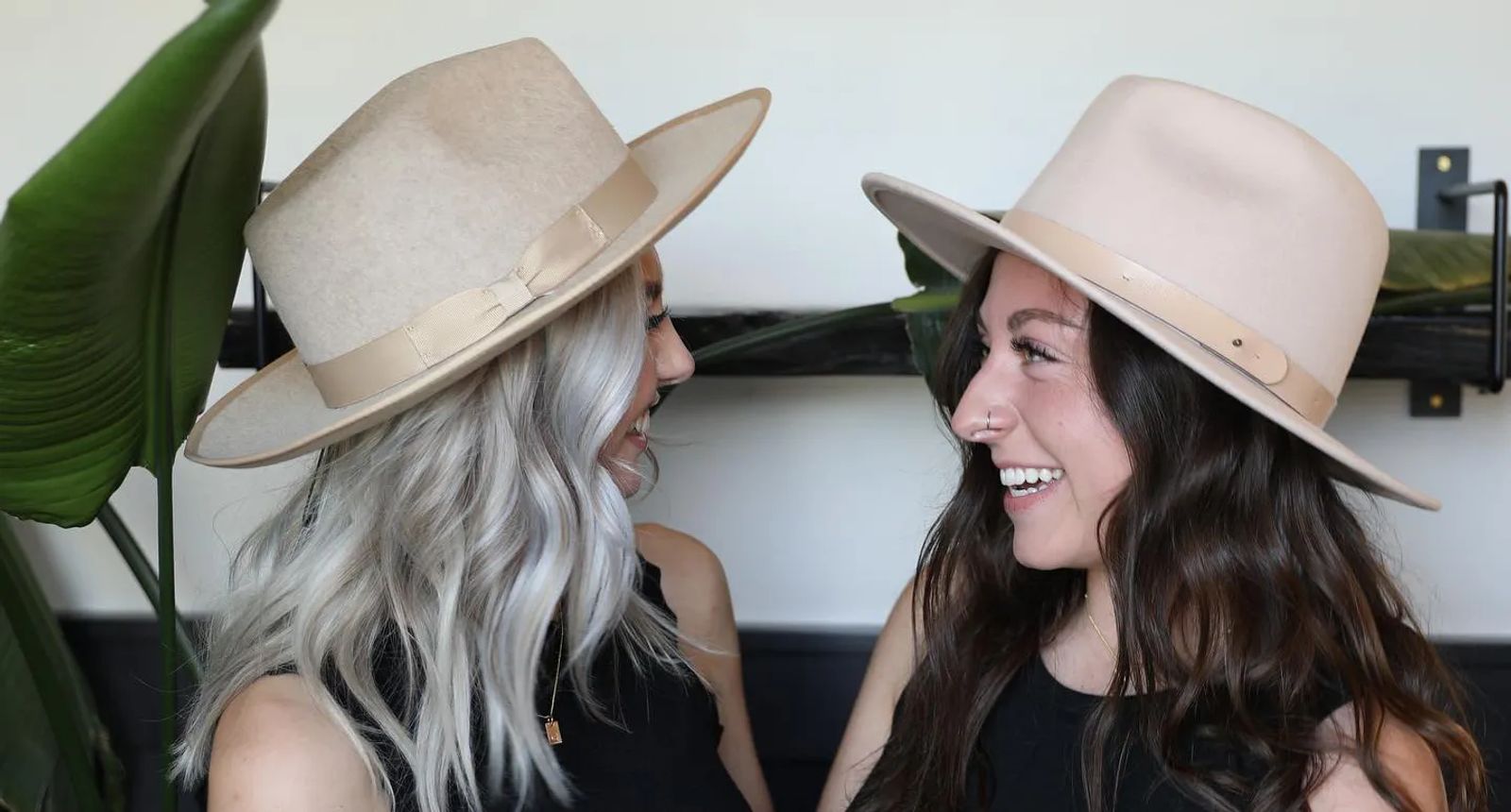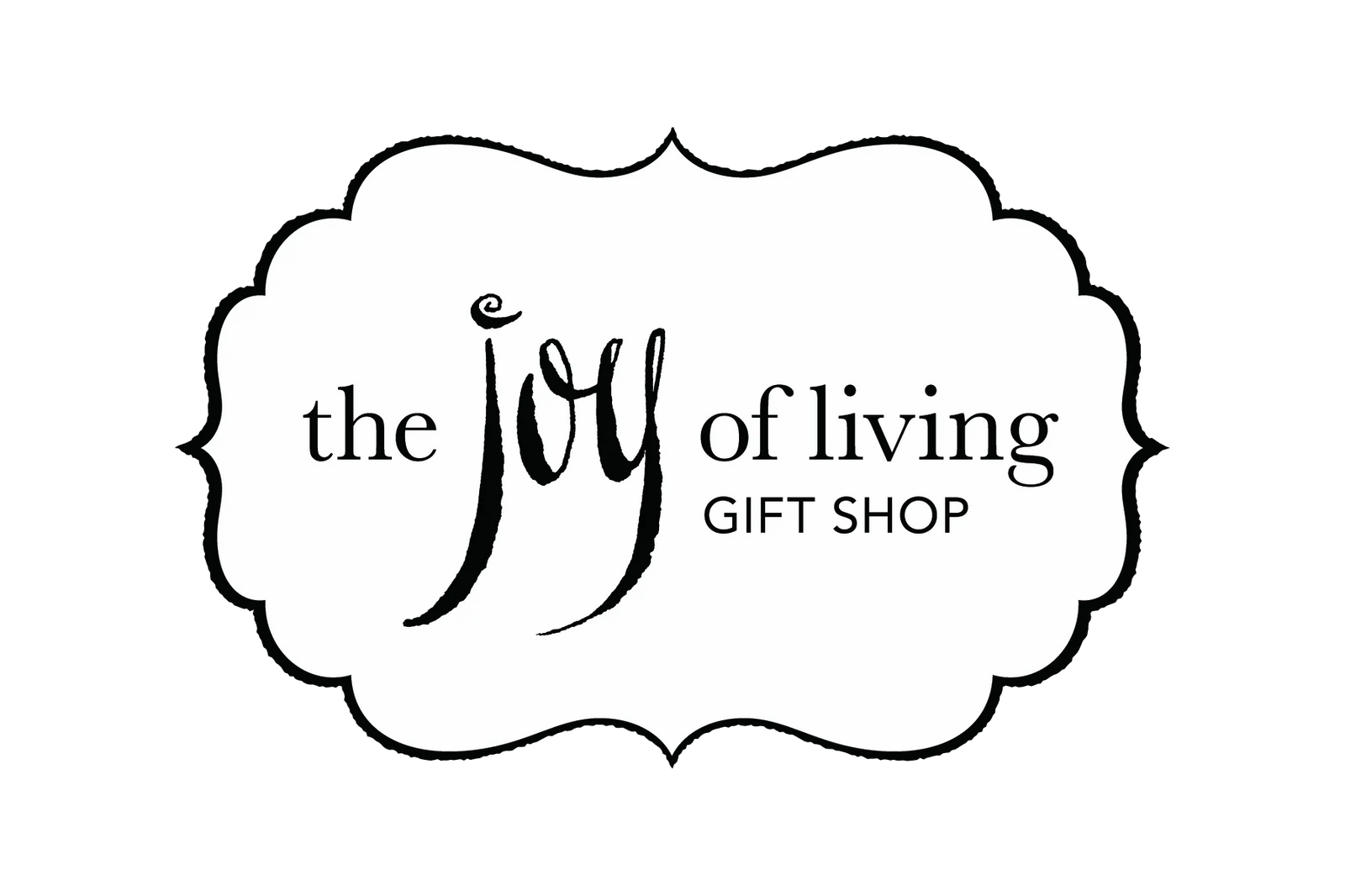 The Joy of Living is Billings' finest clothing, gift & jewelry boutique! Walk inside and you'll find a store that's full of inspired gifts that are as much fun to give as they are to receive!
1524 24th Street West | BILLINGS, MT 59102 | PH: 406-294-1701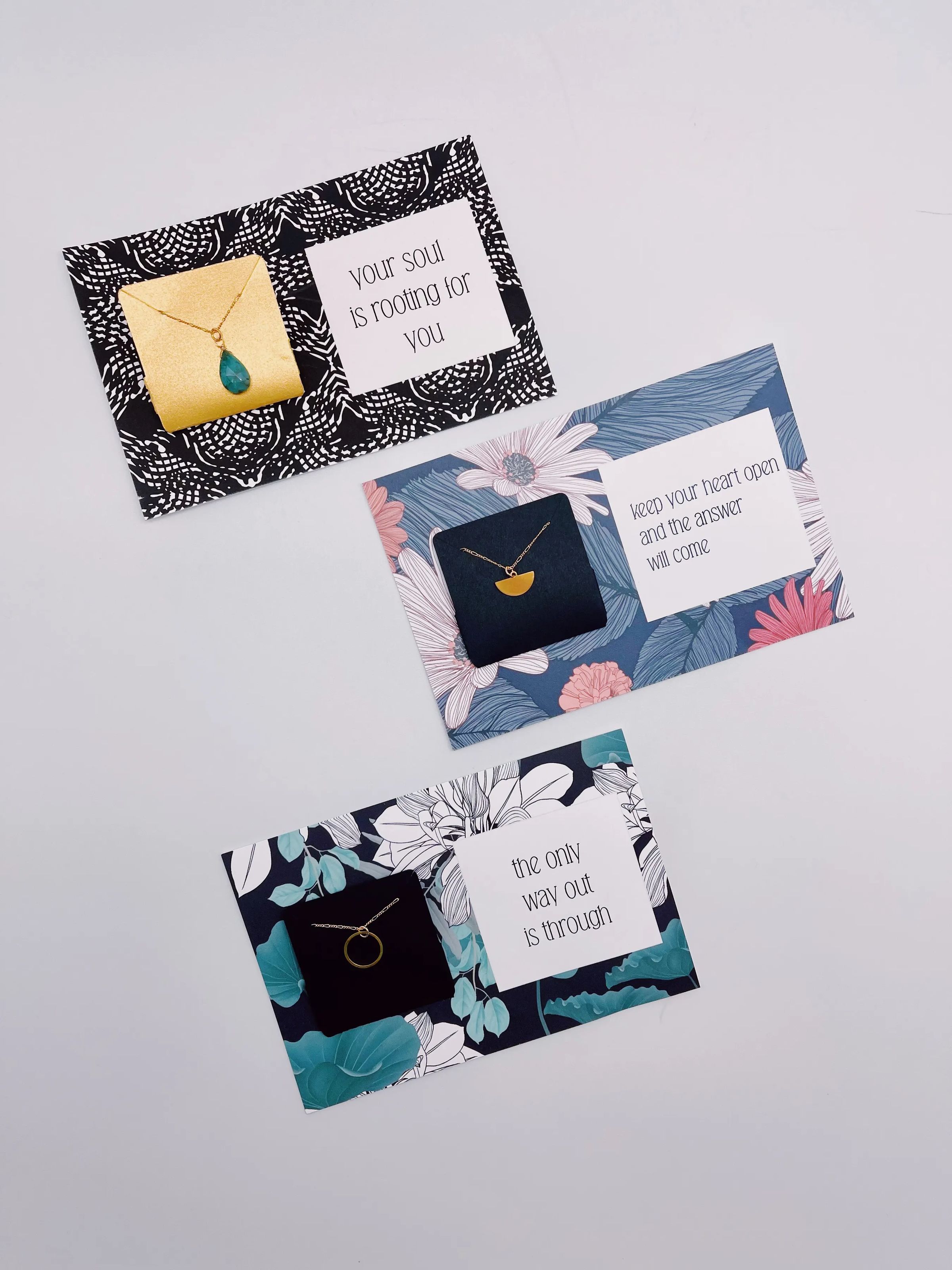 Gifts With Meaning
Give a gift twice this holiday season
Laura Bailey | Writer
The Joy of Living supports a variety of jewelry designers who share their profits with charities. When you give one of these unique gifts, you're giving twice – once to a loved one and again to someone in need. The story of each of these companies is as unique as the jewelry they make. Here are just a few gift ideas for this holiday season:
Ruthie and Olive
These thoughtfully designed necklaces and earrings are made using faceted semi-precious stones and are packaged on cards that inspire with sayings like "You get to write the rest of your story" and "Keep your heart open and the answer will come."
Ruthie is the owner of the company and Olive is her daughter. Every necklace sold provides three meals to someone in need, and to date, the small, generous company has provided more than 73,300 meals. It is estimated than one in five Americans deal with food insecurity every day, and the most likely recipient of food support is a single mother with multiple children.
Your purchase of Ruthie and Olive jewelry feeds the hungry.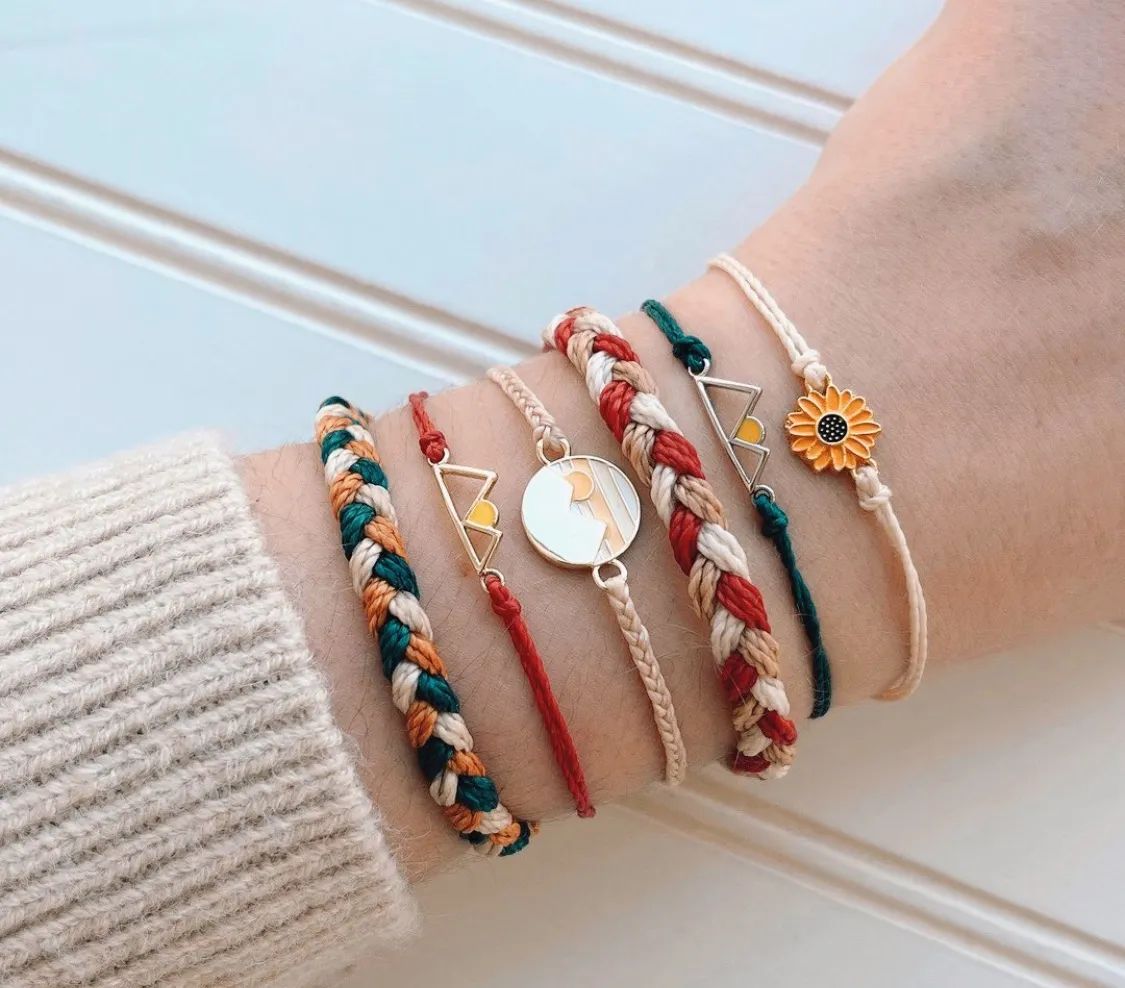 Pura Vida bracelets
Pura Vida is a company with a conscience, that manufactures colorful string bracelets that are so fun and affordable that you'll want to pick out one for everyone on your list (and one for yourself!) The company's slogan is "Positive change for people and the planet," and it is committed to protecting the planet and providing sustainable income to artisan communities.
This year they are donating 10 percent of their profits to Peach's Neet Feet, a small nonprofit founded by kindness ambassador Madison Steiner, who provides custom, hand-painted shoes to children living with disabilities and fighting serious illnesses.
Fun one-of-a-kind shoes for a worthy child – sounds like the kind of kindness we all can get behind!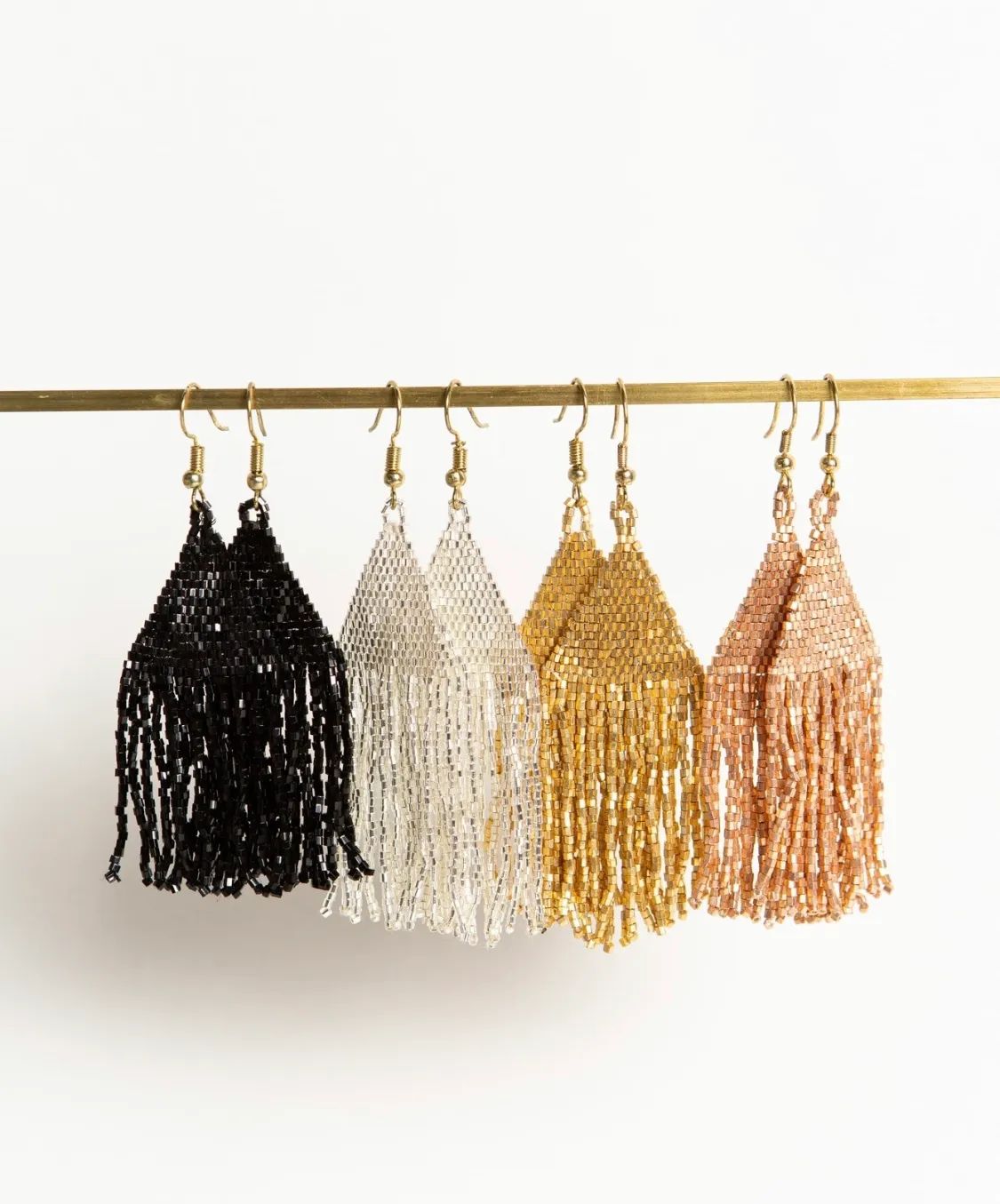 INK+ALLOY
These on-trend, fringe, beaded earrings are designed and manufactured in partnership with female artisans in India who earn a living wage. INK+ALLOY was founded with a mission to empower women to feel at their best physically, mentally, and emotionally and the company donates a portion of their profits to Commit 2 Change (C2C).
C2C was founded on the belief that girls can take control of their lives with proper educational and go on to create positive change in their communities. Throughout the country of India, many girls are thought of as unwanted by their families. C2C is committed to educating abandoned and impoverished girls in India to aid in changing the difficult reality that one out of every six girls do not make it to their 15th birthday.
Giving INK+ALLOY jewelry empowers girls through education.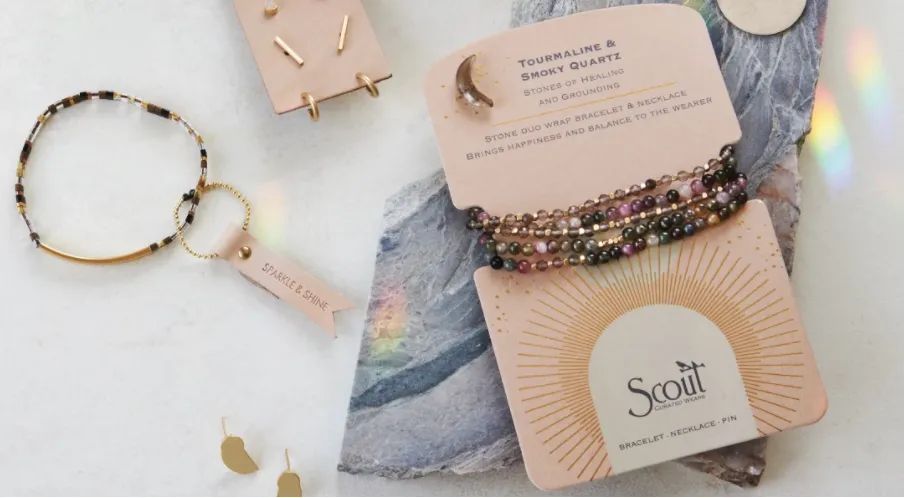 Scout Curated Wares
Scout Curated Wares makes jewelry with unique modern designs in gold and silver as well as beaded wrap bracelets made of semiprecious stones. Each stone has a meaning, which is printed on the cards.
Founders of Scout believe that all women have the right to reach their full potential, and they donate 10 percent of net profits to organizations that support and promote girls and women. They support seven charities including Dress for Success, a network of support for women to achieve economic success, and Safe Passage, and organization dedicated to creating a world free of domestic violence and relationship abuse. The company also supports Girls Inc. and Girls on the Run, which both empower girls.
Give Scout Curated Wares this year and elevate women and girls.
Visit The Joy of Living this holiday season to find these special gift ideas as well as many more.