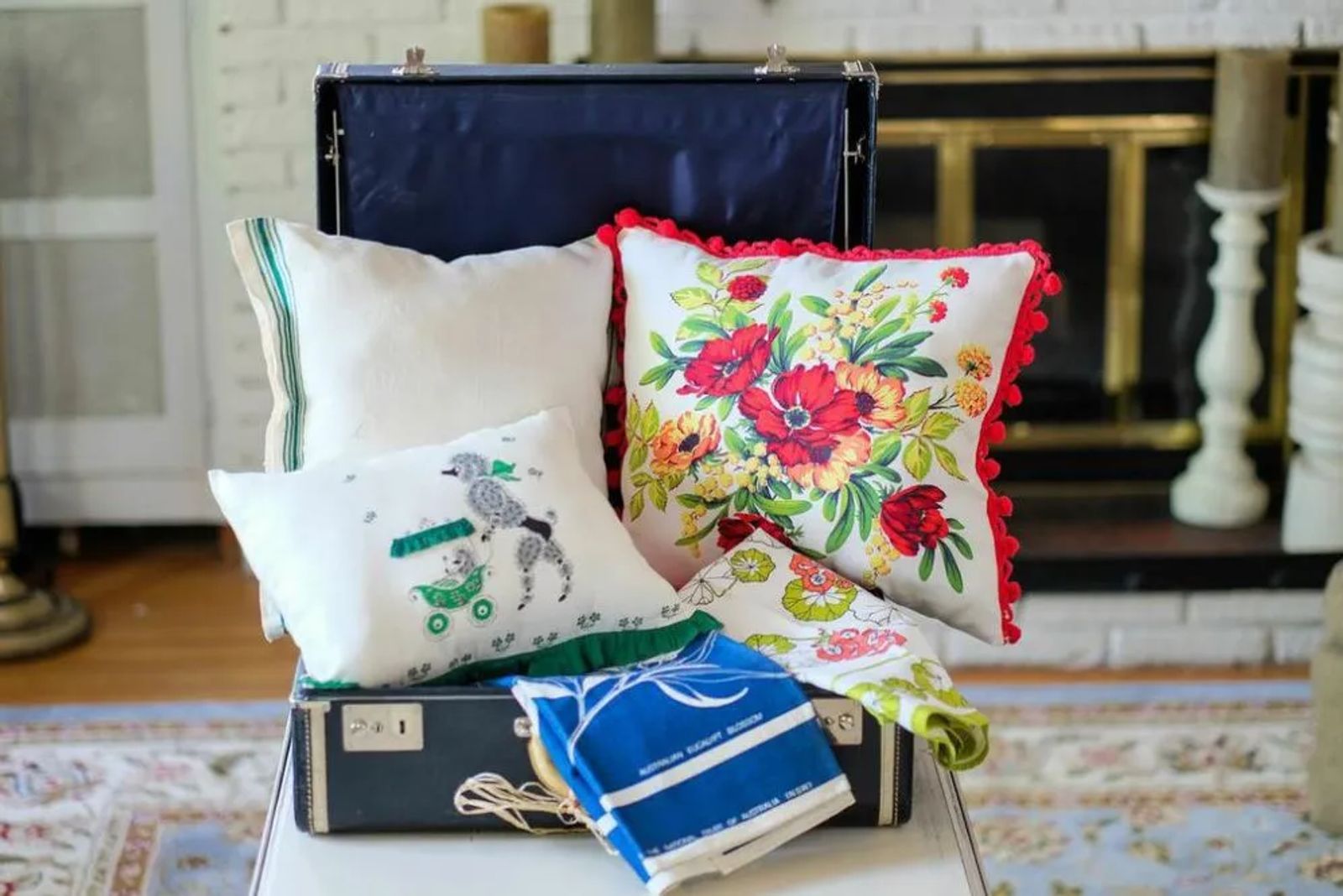 Look What We Found!
Turning vintage dish towels into charming throw pillows
As a "junker," one thing I've learned is that estate sales can be literal treasure hunts where beautiful vintage gems can be found. The competition can be fierce, but if you look at some of the items in a different light, you can find a diamond in the rough. That's exactly how I found these pristine dish towels.  In the hustle and bustle of one recent estate sale, everyone, myself included, was rushing to try to grab the next treasure that would surely make them a million dollars.  That was when a splash of color caught my eye. Under a table in a cardboard box were never before used beautiful dish towels. The tags read "100% pure linen."  They honestly don't make them like that anymore! My mind became flooded with ideas of how I could use these fun dish towels. After much brainstorming, I decided a set of pillows would be the perfect way to enjoy these treasures.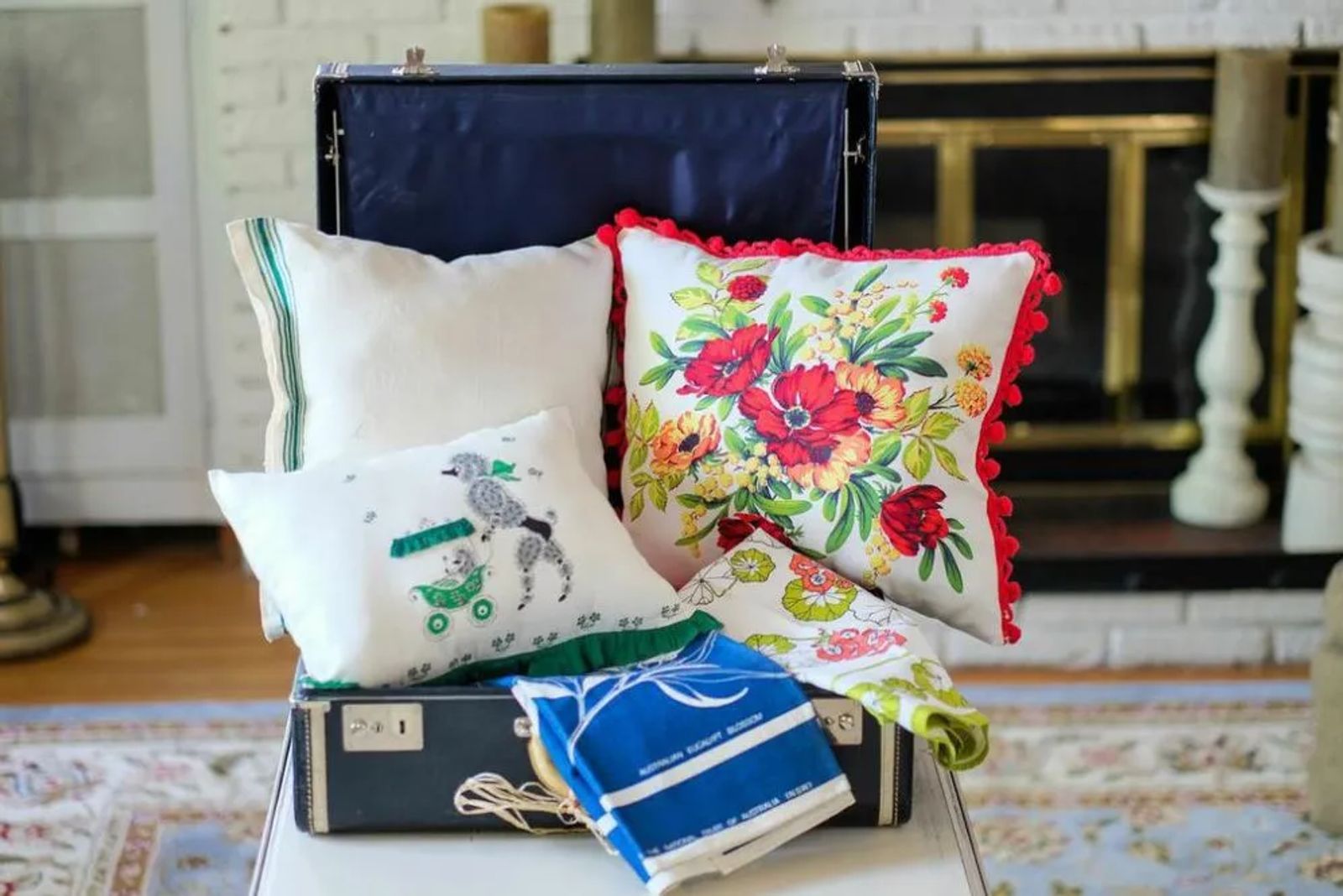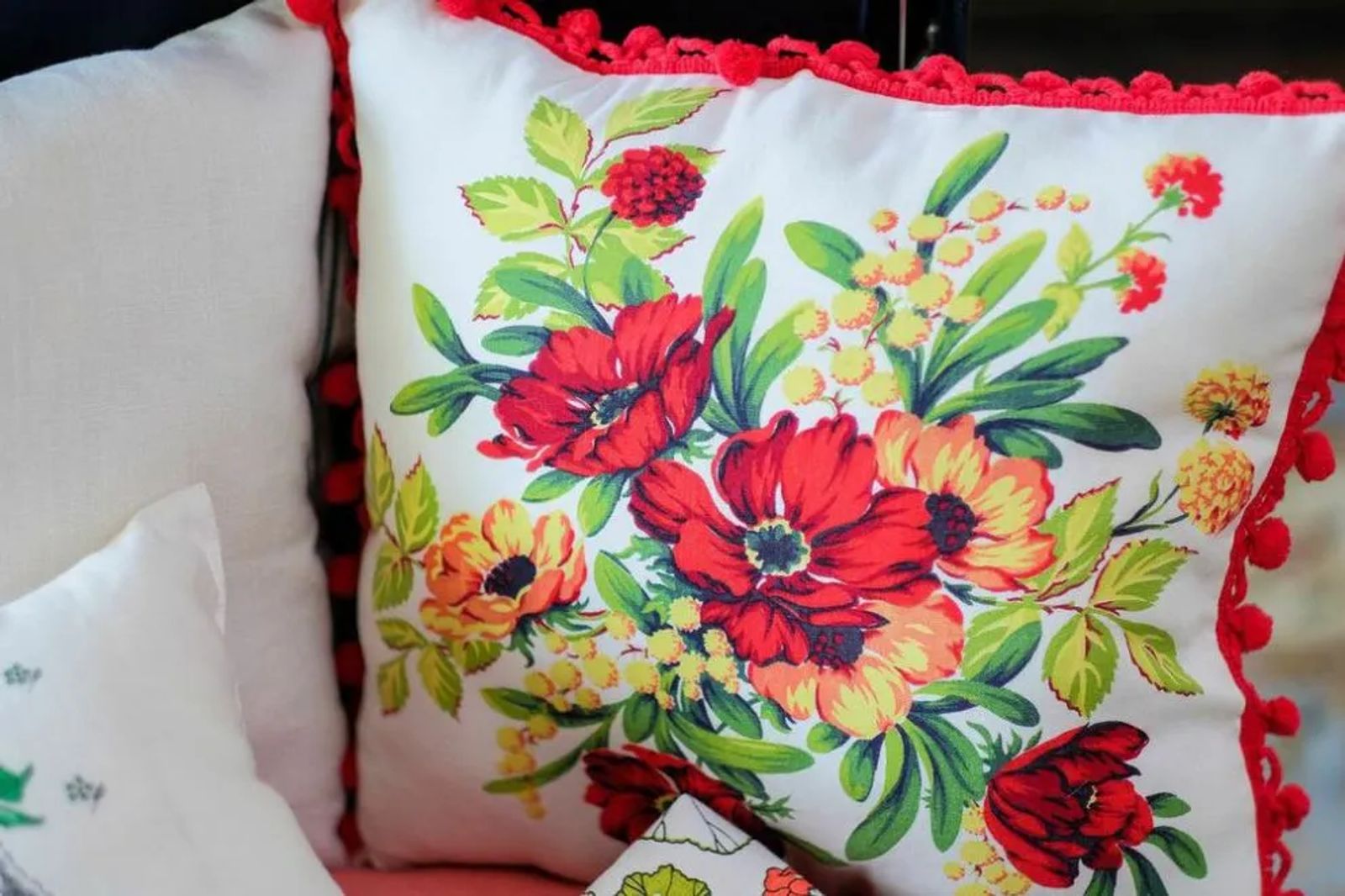 HOW TO CREATE
First wash the dish towels on delicate or hand wash.  Let them air dry and then iron.  Lay the dish towel out and figure out how you want the pattern to appear as a pillow.  I folded the dish towel in half. While I used the entire towel, it might be fun to find coordinating fabric for the back side. Re-iron in the position you have decided.  This will be easier for pinning and sewing.  If you want to add any accessories like buttons or trim on the front, now is the time.  Turn right sides together, with fringe or ruffles on the inside, and pin in place. I always recheck to make sure everything is pinned properly before I take a few deep breaths and start to sew. When sewing, be sure to leave four to six inches unsewn on one side to allow room to stuff your pillow. Turn the pillow right side out and marvel at your fabulous sewing job!  Before I stuff the pillows with the fiber fill, I make sure to pull apart and fluff the fiber fill pieces. I also pay close attention to the corners to make sure there is enough stuffing to make each corner crisp and full. As you stuff, keep checking the firmness of the pillow.  When satisfied with the stuffing, hand-stitch the four to six inch gap closed. Now you have a fun one-of-a-kind vintage pillow!
Next time you find yourself at an estate sale, try not to get sucked into the rushed thrill of the hunt. Try to slow down and look at things in a different way.  You'll be the lucky one to see a beautiful object in a different way. Chances are it's an object that got missed by many!