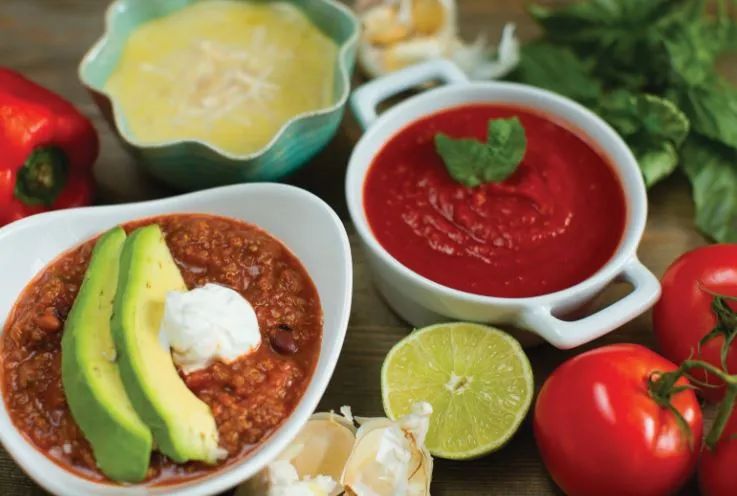 Make it a Meatless Monday!
Cut the fat without the flavor
We all know what it means to have a healthy diet. We know how many calories we need to take in and how much water we need to drink to maintain a healthy weight. It takes an assortment of nutritious foods from all of the food groups — fruits and vegetables, whole grains, low-fat dairy, nuts, legumes, healthy oils, and skinless poultry and fish.
One movement that's been around since 2003 goes one step further. Meatless Monday pushes a simple message — once a week, cut the meat. The argument is that going meatless one day a week cuts roughly 15% of the saturated fat in your weekly diet, potentially reducing your risk of chronic preventable conditions like cancer, cardiovascular disease, diabetes, and obesity.
To help give Meatless Mondays a try, we sought the meal planning help of a couple of women who might help you forget their meals are meatless. Sarah Kanter Brown is a freelance writer in Billings and someone who practices healthy eating and cooking. Her slow cooker Quinoa Chili could become your family's favorite. Laura Voight, Development and Listener Support Specialist at Yellowstone Public Radio, offers her Andean Winter Squash, boasting healthy squash, beans, and quinoa.
Cauliflower Soup is so creamy, one would think it is laden in fat but its primary ingredients are the cruciferous vegetable, low-sodium chicken broth, and a little Parmesan cheese added for flavor. For our fourth recipe, nothing can beat a quick weeknight meal like Marinara Sauce paired with whole wheat pasta. Making your own marinara gives you control of what goes in it.
So take the culinary leap and try a meatless meal for a couple of weeks. Your body just might thank you and you can sit back and see if anyone truly misses the meat one day a week.
Enjoy!
ANDEAN BEAN STEW WITH WINTER SQUASH AND QUINOA

~Recipe from Laura Voigt
1 lb. dried pinto beans, rinsed and picked over, soaked in 2 quarts water overnight or for 6 hours.
Salt
1 T. extra virgin olive oil
1 medium onion, chopped
1 T. sweet paprika
4 large cloves of garlic, minced
1 bay leaf
1 14-ounce can chopped tomatoes, with liquid
1 lb. winter squash, such as butternut, peeled and cut into ¾ inch cubes
¾ c. quinoa, rinsed thoroughly
Fresh ground pepper
3 T. chopped fresh basil or parsley
DIRECTIONS
Place the beans and soaking water in a large pot. Add water if necessary to cover the beans by about 2 inches and bring to boil. Skim off foam, reduce the heat to low, cover, and simmer gently for 60 minutes or until the beans are tender but intact. Add salt to taste. Heat the oil over medium heat in a large, heavy nonstick frying pan, and add the onion. Cook, stirring until the onion is tender, about 5 minutes, and add the paprika. Stir together for about a minute, and add the garlic. Cook, stirring for a minute or 2 until the garlic and onions are very fragrant but not brown. Stir in the tomatoes and ½ teaspoon of salt. Cook, stirring often, until the tomatoes have cooked down slightly and smell fragrant, about 5 to 10 minutes. Remove from heat and scrape the contents of the pan into the pot of beans. Bring the beans back to a simmer, add the bay leaf and winter squash and simmer, covered, for 30 minutes or until the squash and beans are thoroughly tender. Add the quinoa and simmer for another 20 to 30 minutes, until the quinoa is translucent and displays an opaque thread. Taste and adjust the salt. Add a generous amount of fresh ground pepper. Stir in the basil or parsley, simmer a couple of minutes more. Serve with cornbread or crusty country bread. NOTE: This tastes best if made a day ahead and reheated. The stew will thicken up, so you will probably want to thin out with water and adjust seasonings accordingly.
QUINOA CHILI
~Recipe from Sarah Brown
3 T. olive oil
1 large yellow onion
1 large green pepper
2-4 cloves garlic
1 c. dry quinoa
2 15-ounce cans of beans – navy, pinto, kidney, black-eyed peas
28-ounce can crushed tomatoes
15-ounce jar salsa, green or red spicy or mild
5 c. water or vegetable, beef or chicken broth
2 t. salt
4 t. cumin
4 t. chili powder
2 t. oregano
DIRECTIONS
Sauté onions and peppers in olive oil until soft. Add quinoa and coat with oil. Transfer to a slow cooker and add all other ingredients, stirring until combined. Cook on low several hours. If it's too dry at any point, add more liquid. Serve with tortilla chips, avocado, sour cream, cilantro, and lime.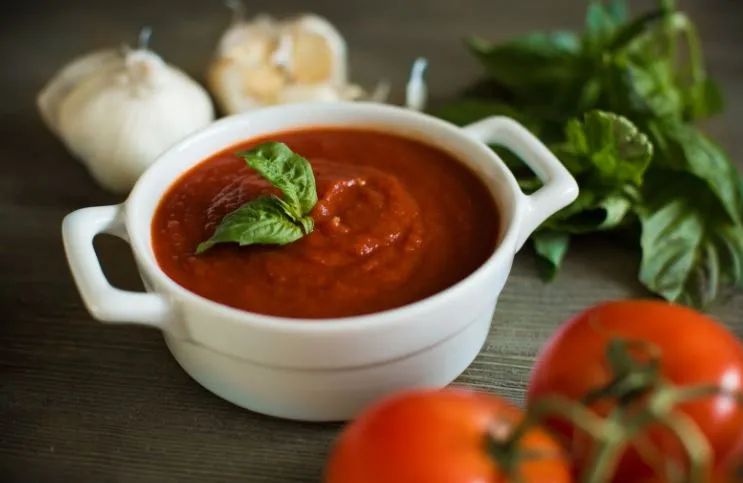 MARINARA

~Recipe from Kay Erickson
2 T. extra virgin olive oil
2 15-ounce cans diced tomatoes, with liquid
1 6-ounce can tomato paste
Salt and pepper to taste
5 leaves fresh basil
DIRECTIONS
In a deep large fry pan or sauté pan, heat the olive oil and gently sauté the garlic, be sure not to let it burn or get too brown. Add the tomato paste and sauté for a few minutes to bring out the flavor. Add the diced tomatoes. Cook over medium-low heat for about 20 to 30 minutes, stirring occasionally. Add pepper and salt to taste. Finely cut the basil into fine strips (chiffonade) just before serving. Serve with whole wheat pasta.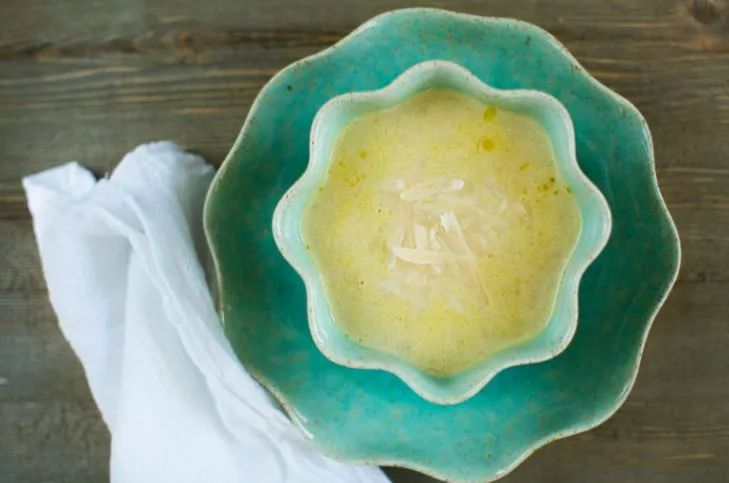 CAULIFLOWER SOUP

~Recipe from Kay Erickson
1 head of cauliflower
2 T. olive oil
1 small onion, chopped
2 cloves garlic, minced
4 c. low-sodium chicken broth
½ c. grated reduced fat Parmesan cheese
Salt and pepper to taste
DIRECTIONS

Remove the leaves and inner core of the cauliflower and coarsely chop. Heat the olive oil in a soup pot over medium heat. Add onion and sauté until softened but not browned, about 5 minutes. Add garlic and sauté for about a minute. Add the chopped cauliflower and broth and bring to boil. Reduce heat, cover and cook until the cauliflower is very soft and falling apart, about 15 minutes. Remove from heat and using an immersion blender, puree the soup. NOTE: You can also puree in small batches in a blender and return to the pot. Add the Parmesan cheese and stir until smooth. Season with salt and pepper.