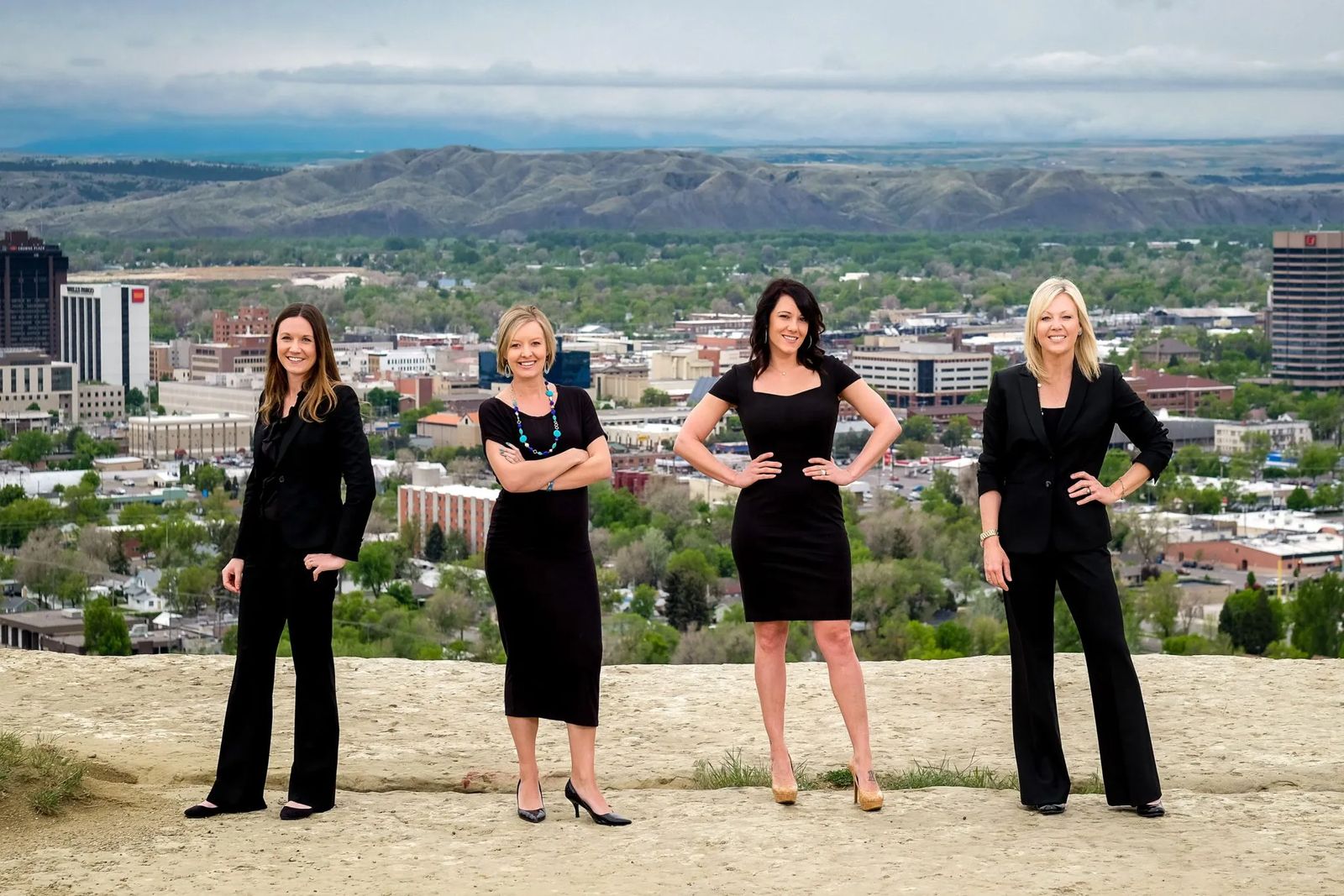 Making the City Magic
Visit Billings works to put our city on the map
Travelers who flew in or out of Minneapolis/St. Paul International Airport last winter, likely became acquainted with Gus and Charlie. They were hard to miss. Gus is a colorful, larger-than-life Grizzly Bear and Charlie is a wild and wooly bison. Photos of both were literally plastered along the terminal"s walls along with breathtaking photos of the Beartooth Mountains, the Rimrocks, and the Yellowstone River as well as sunrise over tipis on the Eastern Montana prairie. It was all a part of a vast installation of wall-sized posters, huge window clings, and pillar wraps that promoted Billings, Montana's Trailhead.
The advertising blitz was the work of Visit Billings, an affiliate of the Billings Chamber of Commerce. This power-packed team made up mostly of women is headed up by Executive Director Alex Tyson and includes Sales Manager Vicki-Lynn Terpstra, Head of Leisure Marketing and Communications Kelly McCandless, Visitor Services Specialist Caitlin Helmer, and Andy Austin who leads all of Visit Billlings" Social Media and Public Relations.
Bringing more visitors to the Magic City is their mission.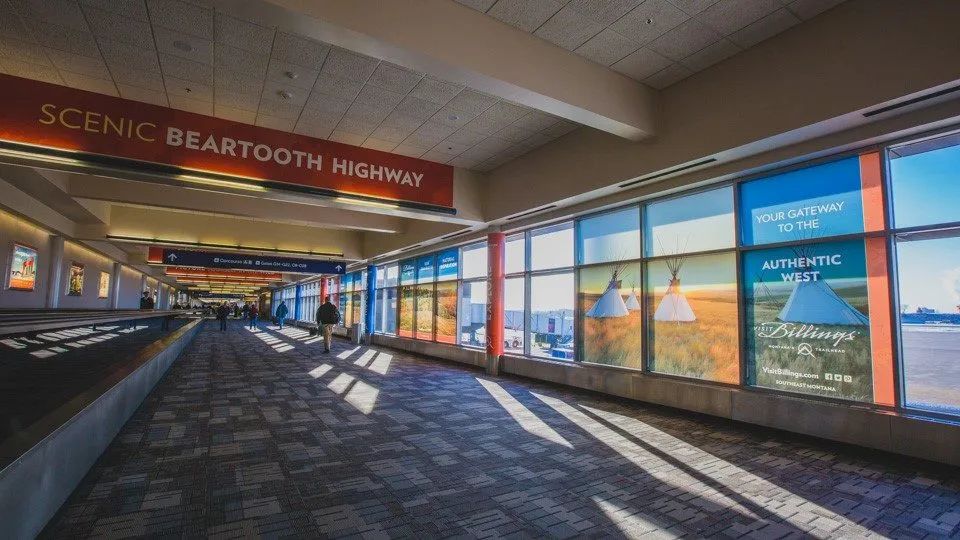 It's estimated that more than a million people saw the installation in the nine weeks it was up in the Minneapolis/St. Paul airport. It's not the first time Billings has been promoted in major metro areas. In a recent campaign, Visit Billings teamed up with the Montana Office of Tourism and Visit Southeastern Montana to take over buses in Chicago and Seattle. The outside of the buses shared picturesque views of Glacier and Yellowstone national parks, while the inside of the buses promoted the offerings in Billings and Southeast Montana. In Times Square last summer, Billings was featured in a short video that aired hundreds of times on the ABC's Good Morning America screen. Images of our fine area have graced the pages of Better Homes and Gardens Magazine, Sunset Magazine and Outside Magazine in Visit Billings featured ads.
These are the splashier examples of the team"s work to attract visitors. Most this creative team is busy building relationships with national and regional event planners to coordinate conferences, sporting events, or meetings that will bring people to the city. Other days, they"re working closely with the Montana Office of Tourism to provide potential visitors with a look at what kind of fun can be had in and around Billings.
"It's about marketing and inspiring people to come to Billings, whether it is for a sports tournament or for an event like the Montana Women's Run, for our retail opportunities, or maybe with some association you belong to," says Tyson.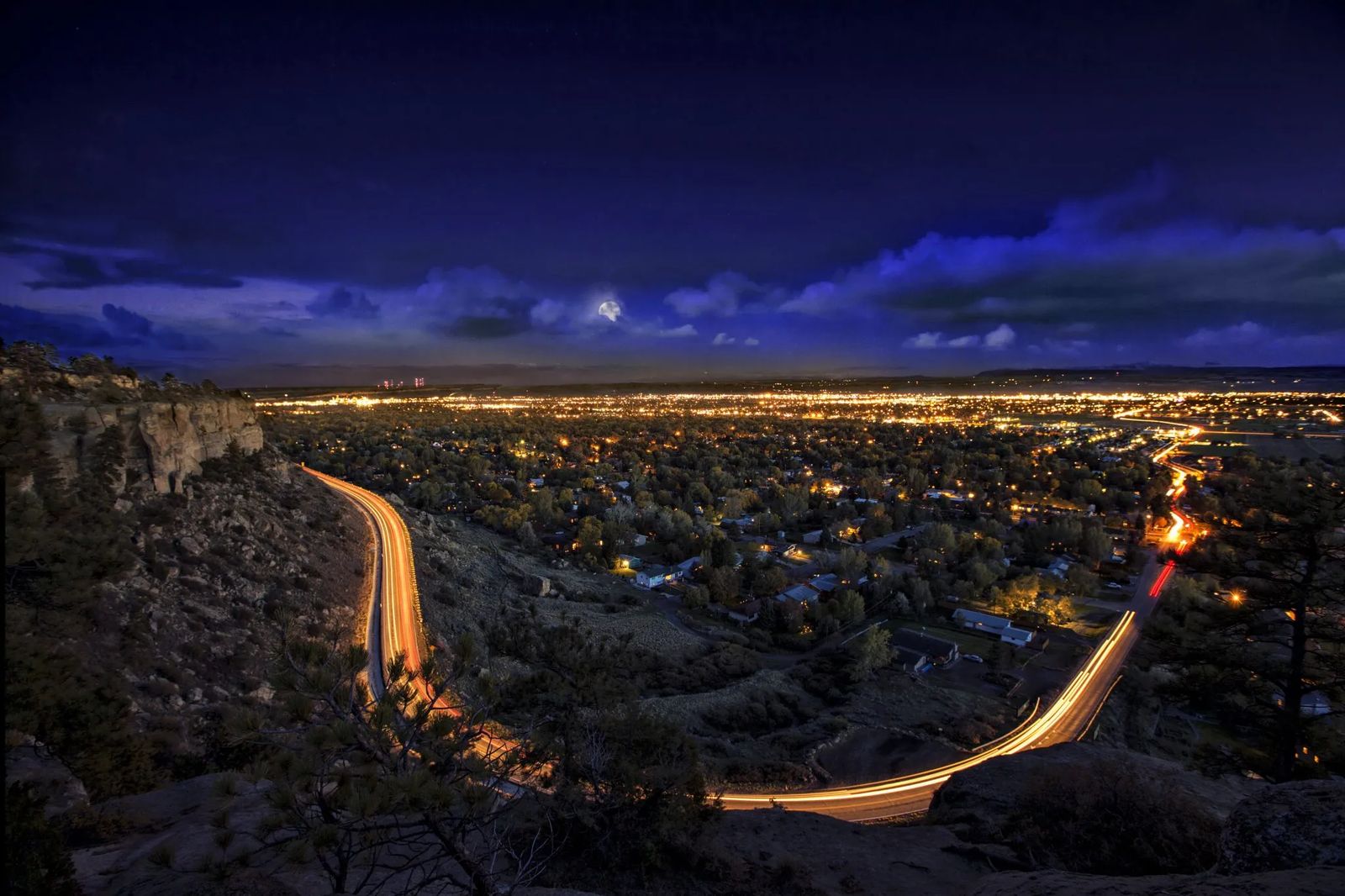 Heads in Beds
Visit Billings is primarily funded through a $2 per room fee that travelers pay at Billings hotels. The agency also receives a portion of funding from the 7 percent statewide lodging tax.
"Our whole goal for every dollar we spend is to get heads in beds, but you can't sell a hotel room, you have to sell experiences," Tyson admits.
There are more than 50 hotels in Billings with a combined occupancy of more than 5,000 beds. As hotels see an increase in occupancy, the whole community benefits because travelers eat here, shop here, attend our city"s events and visit our attractions, museums and parks.
About six years ago, Visit Billings hired a consulting firm to dig into the economic impact of overnight visitors, and researchers estimated that the average overnight visitor spends about $225 in Billings for every night they stay. It brings some $373 million to Billings every year. The study only measured the impact of overnight visitors who came from out of state. It didn't measure the impact of the hundreds of travelers from surrounding areas who visit the city Tyson says.
Billings is uniquely positioned for success, she adds. The community has almost twice the number of hotels as any other community in Montana, including six convention hotels, which can accommodate large groups with meeting space and premium on-site services. It makes Billings an attractive place for large events and conventions, but booking those events takes some creativity, promotion, and a lot of relationship building.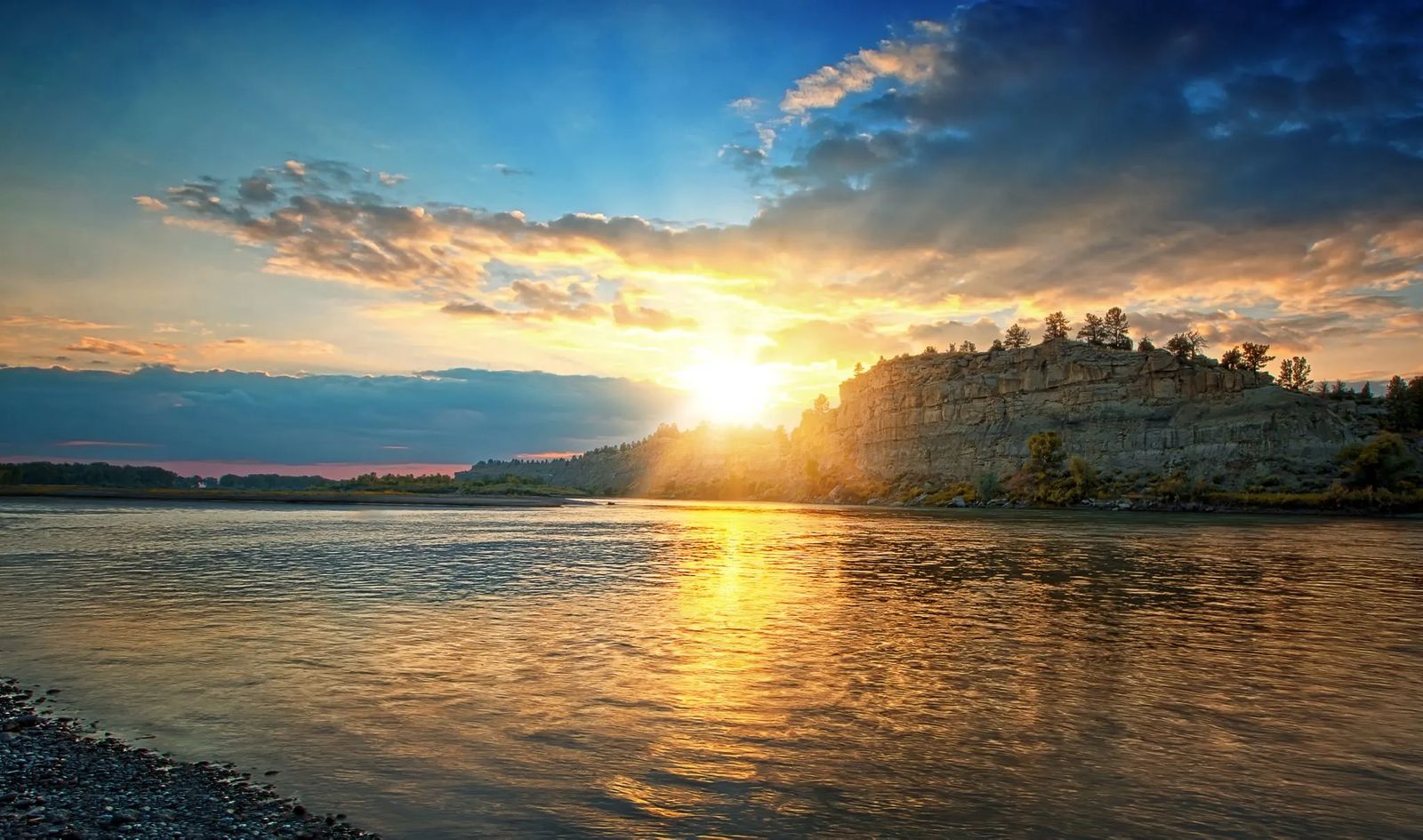 Putting the Magic City on the Map
"Most people don't know where Montana is. They don't know our city or what it has to offer," Tyson says.
Marketing strategies like the one in the Minneapolis/St. Paul Airport help put the Magic City on the map and encourage leisure travelers, but most of the time Tyson and her team are approaching regional and national associations and event coordinators and encouraging them to consider Billings.
This summer, some 7,000 people will descend on Billings for several days for the National BMW Motorcycle Owners of America international rally. In the past, Billings has hosted several motorcycle and car club rallies, but this is the largest rally they've hosted to date. The contract was almost 10 years in the making and, as Tyson says, a big win for the city.
"We're an economical destination for them and our area is a beautiful destination for sightseeing," Tyson adds.
Another recent win for Visit Billings might not have looked like one from the outside, but it did a lot to put Billings on the map for major sports event planners. Visit Billings bid for the opportunity to be the host city for the NCAA Big Sky Conference Men's Basketball Tournament starting in 2016. Billings made the final four selection, putting them in the running with cities such as Reno, Nevada; Spokane, Washington; and Ogden, Utah. Billings wasn't chosen in the end, but Tyson says it gave the city great exposure.
As part of the strategy, Visit Billings and local business owners hosted conference organizers and showed them around the city, touring not just local sports venues, but visiting local attractions and dining at local restaurants.
"When they left here they said, 'Wow, this is a great community,'" Tyson says.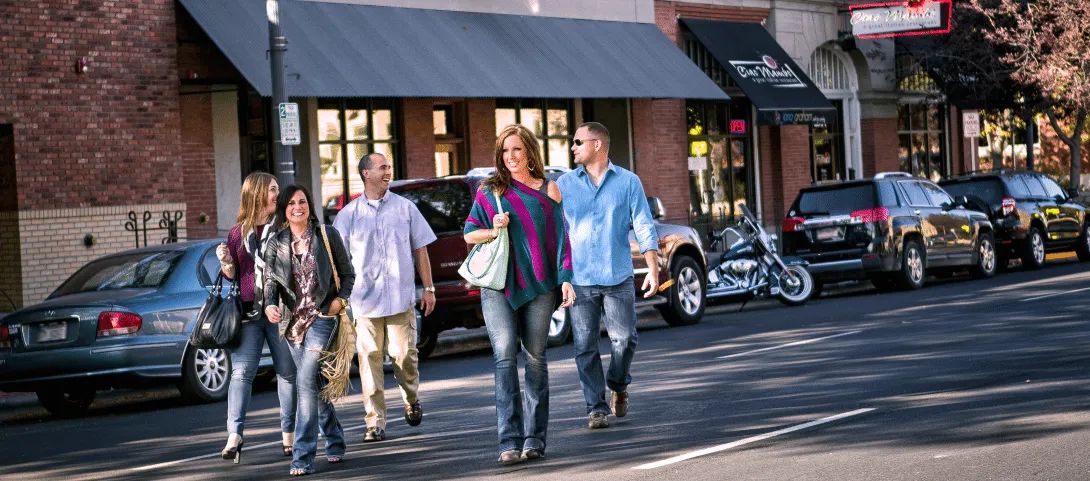 Building a Brand
Attracting visitors to Billings demands that Tyson and her team build a brand – an overall positive impression that comes to mind when people think of the Magic City. Several years ago, city leaders adopted "Montana's Trailhead" as Billings' slogan. It"s a slogan that embraces the city"s beautiful views, untamed wilderness, and history with an eye on its progressive and enterprising community.
Brand-lifting can be difficult to describe – and to measure – because branding efforts don't directly put "heads in beds," Tyson says. Gus and Charlie, our bear and bison mascots, might be the best way to illustrate the effort. For most people traveling through the Minneapolis/St. Paul Airport this winter, Montana was not their final destination, but if they visited the Visit Billings emblazoned terminal, they couldn"t help but take note of the campaign. A percentage of those million people who saw it will remember and possibly consider Billings when they plan their next vacation. It might not be this year, and it might not be in 10 years, but if the right impression has been made, they'll eventually come.
A new strategy
There is no denying the role that social media plays in brand building, and Gus and Charlie were part of that too. When they were featured in the spread at the Minneapolis/St. Paul Airport, they became an instant attraction and numerous people stopped to snap photos of themselves with the giant grizzly and bison. Travelers were encouraged to share their photos with Gus and Charlie on Facebook to win two free tickets to Billings.
It's all part of a wave of new marketing strategies that employ the power of social networking. As the Social Media and PR Specialist for Visit Billings, Austin splits his time promoting the Magic City and Southeastern Montana.
With a photo-rich platform, Instagram is where the most activity happens, he says, and users upload photos of the rims, the Yellowstone River, local attractions, events, concerts – anything they want. If they tag the photo #visitbillings, they're promoting the city.
"They're essentially marketing for us and telling all their friends how awesome Billings is, and their friends are getting the message from someone they know and trust," says Austin. "It's better than just us saying how awesome Billings is."
While Billings is Montana's largest city, it's not the only city in the state that can offer first-class amenities, and it's certainly not the only city in the area that is looking to attract more visitors. Right now, Billings is doing well, but without proper planning, Tyson is worried that it will lose its edge. That"s why the mission of Visit Billings is so critical in her mind.
"I want more for our community," she adds. "We have many, many strengths, but we have to continue to grow."