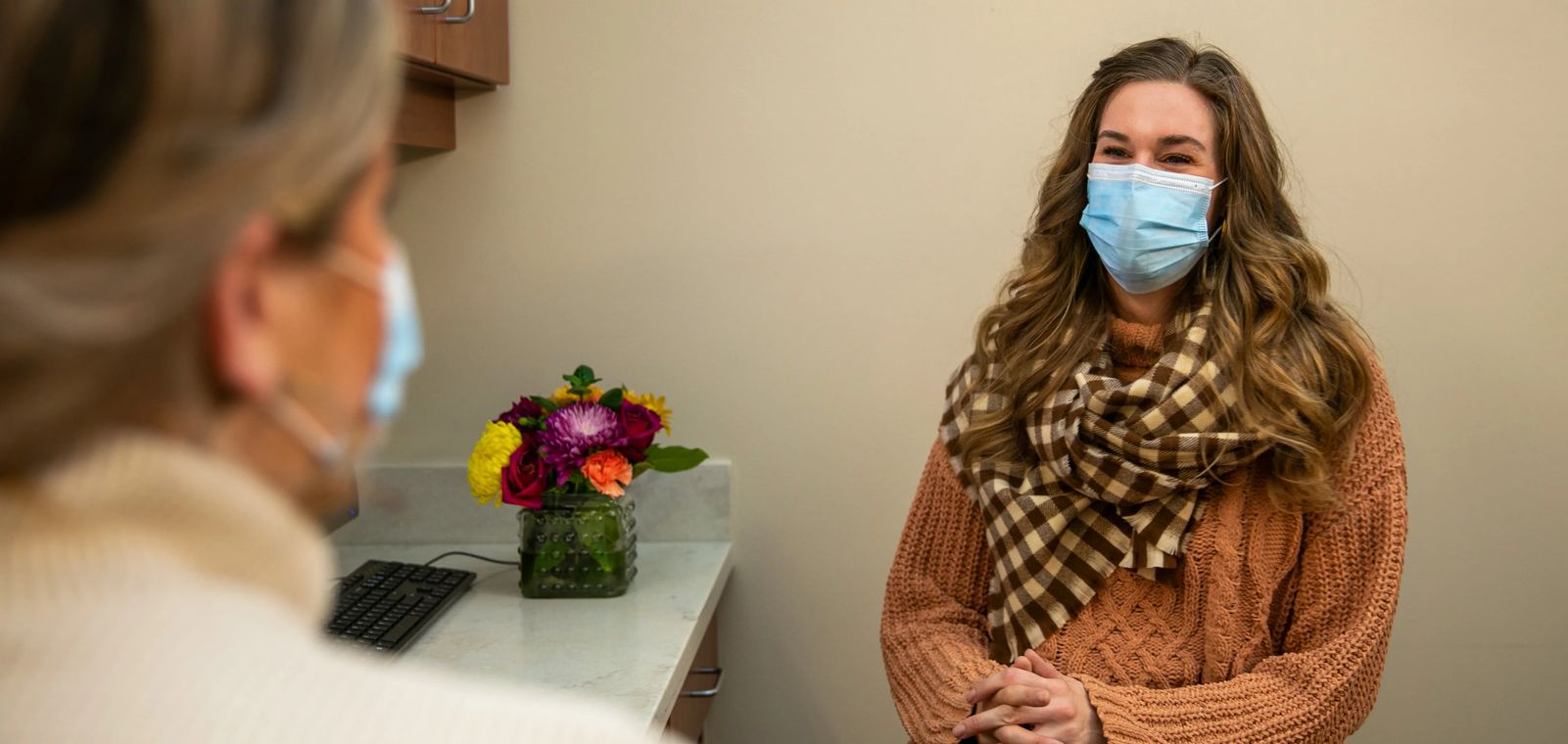 New Billings Clinic Surgeon helps enhance her patients' natural beauty
Billings Clinic
Dr. Cristen Olds, M.D. has worked alongside the best in plastic surgery getting a good chunk of her training and experience in the hills of Hollywood, California. Today, you'll find her at the Billings Clinic leading an all-woman team performing facial plastic and reconstructive surgery to those who need it most.
"I chose to come to Billings Clinic because I wanted to make a difference across the region. I absolutely love maintaining facial form and function and think that facial structures are such an important part of how we perceive the world and how the world perceives us," said Dr. Olds. She joined the Billings Clinic Facial Plastic Surgery and Medical Spa team, a specialty department of Billings Clinic, in October 2021.
Dr. Olds attended medical school and residency at Stanford University in California. She then completed her facial plastic and reconstructive surgery fellowship at Sykes Facial Plastic & Reconstructive Surgery in Beverly Hills and Roseville, California.
"I gained an incredible amount of experience and honed my expertise in California, but the Hollywood look just wasn't for me. Each of us is beautiful and enhancing that natural beauty while still looking natural is my preferred practice and approach to facial plastic and reconstructive surgery."
Dr. Olds is the only facial plastic and reconstructive surgeon in Billings and one of only two facial plastic and reconstructive surgeons in the state of Montana. She brings new services to the community, including:
Complex and revision rhinoplasties
Full-face surgical rejuvenation for facial aging
Liquid rhinoplasty
PDO threads
Repair of traumatic facial injuries
Complex skin cancer reconstruction
Surgical and nonsurgical gender confirmation procedures.
Dr. Olds now leads the all-women team at Billings Clinic Facial Plastic Surgery and Medical Spa, which is comprised of clinically-trained registered nurses, a medical assistant and licensed esthetician and a dedicated consultant. Dr. Olds's surgical practice perfectly complements the team's non-surgical options including:
Botox, Dysport
Chemical peels
Dermaplaning
Facial fillers
Intense Pulsed Light for brown spots and rosacea
Platelet Rich Plasma
Microneedling
Laser hair removal
Waxing and more.
The facial plastic reconstructive surgery and medical spa industry is ever-evolving and with it brings new procedures, as well as questions. Trust, expertise and safety are at the forefront of all the Billings Clinic Facial Plastic Surgery and Medical Spa team do. They work with clients to create a custom treatment plan using the best evidence-based practices in the industry.
Mariah Huseth, RN and Erin Molyneaux, RN are the registered nurses and certified injectors on the team and have been a part of the practice since 2013 and 2014 respectively.
"Dr. Olds is the perfect addition to our team," said Erin, "She's an incredible leader, forward-thinking and always does what's best for the patient."
"We all truly love what we do," added Mariah. "It's rewarding getting to connect with the amazing women and men in Billings as well as the patients who travel to come and see us. Creating treatment plans and performing procedures is fun, but what's most impactful is helping people feel their best. When someone comes for their follow-up visit after finishing a procedure and they're standing a little taller or holding their head up high because they feel good both inside and out, that's truly something special, and why we do what we do."
While Dr. Olds is a recent Montanan, she has fully immersed herself in the great outdoors and culture. "In my spare time, I love to get outside and backpack, ski, hike and generally frolic in fresh clean air."
Schedule an appointment with Dr. Olds either in person or via telehealth by calling 406-657-4653. If you're interested in learning more or experiencing the difference of an expertly-trained, team-based medical spa committed to you, visit billingsclinic.com/facialplastics