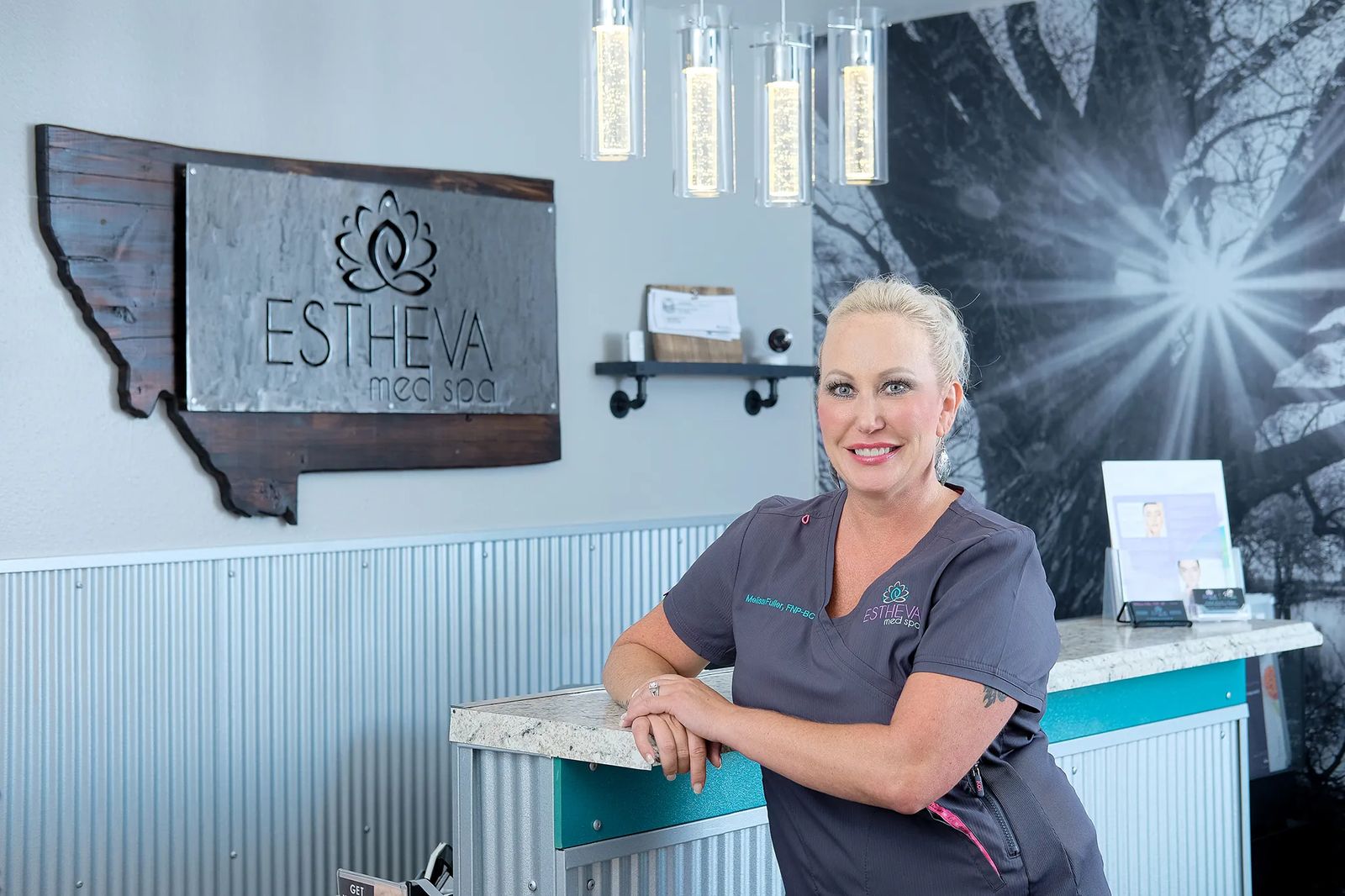 Melissa Fuller
Woman Advocate 'Makes it Happen'
The exam rooms hum with activity at Fuller Family Medicine Center. Through the chorus of patients, nurses and office staff, Melissa Fuller talks medical lingo as she whisks into her office just in time for our interview.
It's been scheduled over her brief lunch break. The Scandinavian blond ponytail she's noted for bounces behind her, as does the med student she's currently training.
As a board-certified family nurse practitioner and co-owner of a bustling medical practice, this entrepreneurial 40-something and mom of four rarely sits down. Giving one last piece of advice to the med student concerning a patient, Melissa closes the door. We take advantage of the rare opportunity to talk about what inspires her about life as a medical provider, as well as what prompted her to open a new business, Estheva med spa, last year.
As a young girl, she remembers following in her mother's footsteps, literally. Melissa recognized at an early age she would fulfill her dreams within the medical profession.
"What got me into medicine is that my mom worked in the hospital," she says. "I was in a lab throughout my childhood. I was always there with my single mom and seeing medical stuff from a young age. My mom was the smartest woman I knew. I looked up to her and wanted to be like her. It all made an impression on me."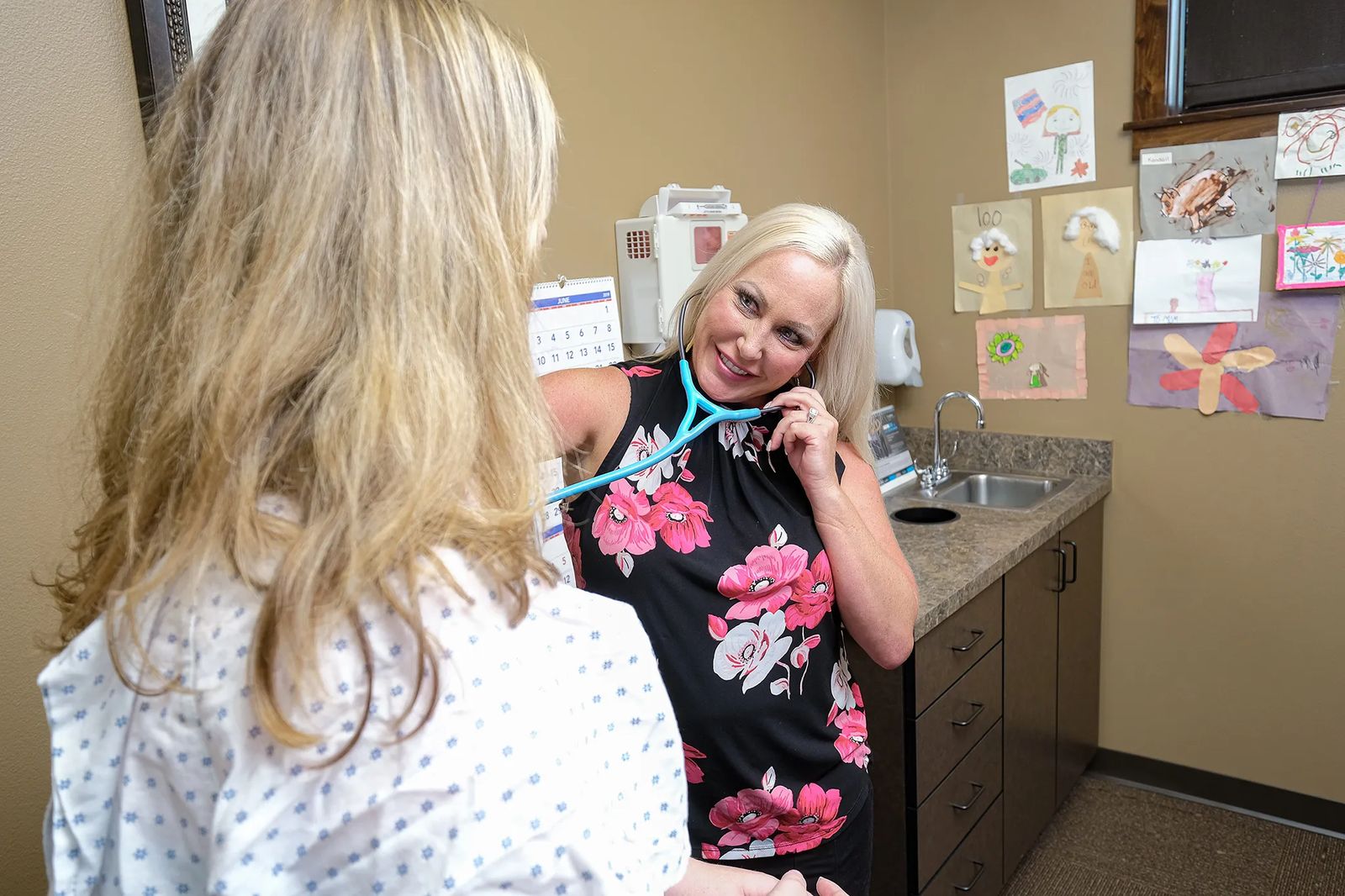 "I started as a CNA (certified nurse assistant) in high school. I then worked my way up to LPN (licensed practical nurse). I always wanted to be in the medical field. After receiving my RN degree at the University of Montana, I worked in many hospitals across Idaho and Montana as a critical care nurse — ICU (intensive care unit) nurse, and ER (emergency room) nurse. I also worked at the Women's Prison and in Billings homeless shelters. In 2009, I went back to get my master's and doctorate."
Two years later, she and her husband at that time established Fuller Family Medicine. "I work with mostly women and kids even though I still see men," she says. "And, I love doing procedures because of my ER work. Anyone needing stitches — it's my love, but, my main focus is women's health with the exception of OB (obstetrics)."
At Fuller Family Medicine, Melissa treats families on a daily basis. "You deal with the whole family," she says, from kids needing shots to the hormonal shifts of adolescence to dealing with divorce and all the anxiety that comes with it.
"I know the entire family and they feel like they really know me." Melissa adds, "I thought I wanted to be a psychiatrist but after the first year here I realized that the medical care can turn into counseling."
She deals with young patients complaining of stomach pains before ascertaining something else is going on. "I dig deeper and find out they've been bullied. If you put your feelers out there, you'll discover the root cause. Having four kids, I feel I can give good guidance personally and medically, and, help guide the parents."
Focusing on female issues has taught Melissa to zero in on those sometimes pesky female — and male — hormones, as well.
"Over the years, I've treated people for vague things like fatigue and depression and have found the root problem is hormones," she says. "I have 400 patients on hormonal therapy from Billings to Idaho and Wyoming."
"I've gotten some people off pain pills and anti-depressants just by treating the real problem —hormones. They tell me, 'My life is so different now. I feel better.' It's amazing to see."
The catalyst for Melissa delving into hormonal therapy and ultimately opening Estheva was a trip to Dallas, Texas, to a hormone specialist. She started on bioidentical hormone pellets (hormones the body produces naturally are mimicked and put into other forms like pellets or creams) that were suited for her individual needs. "I needed them then," she says.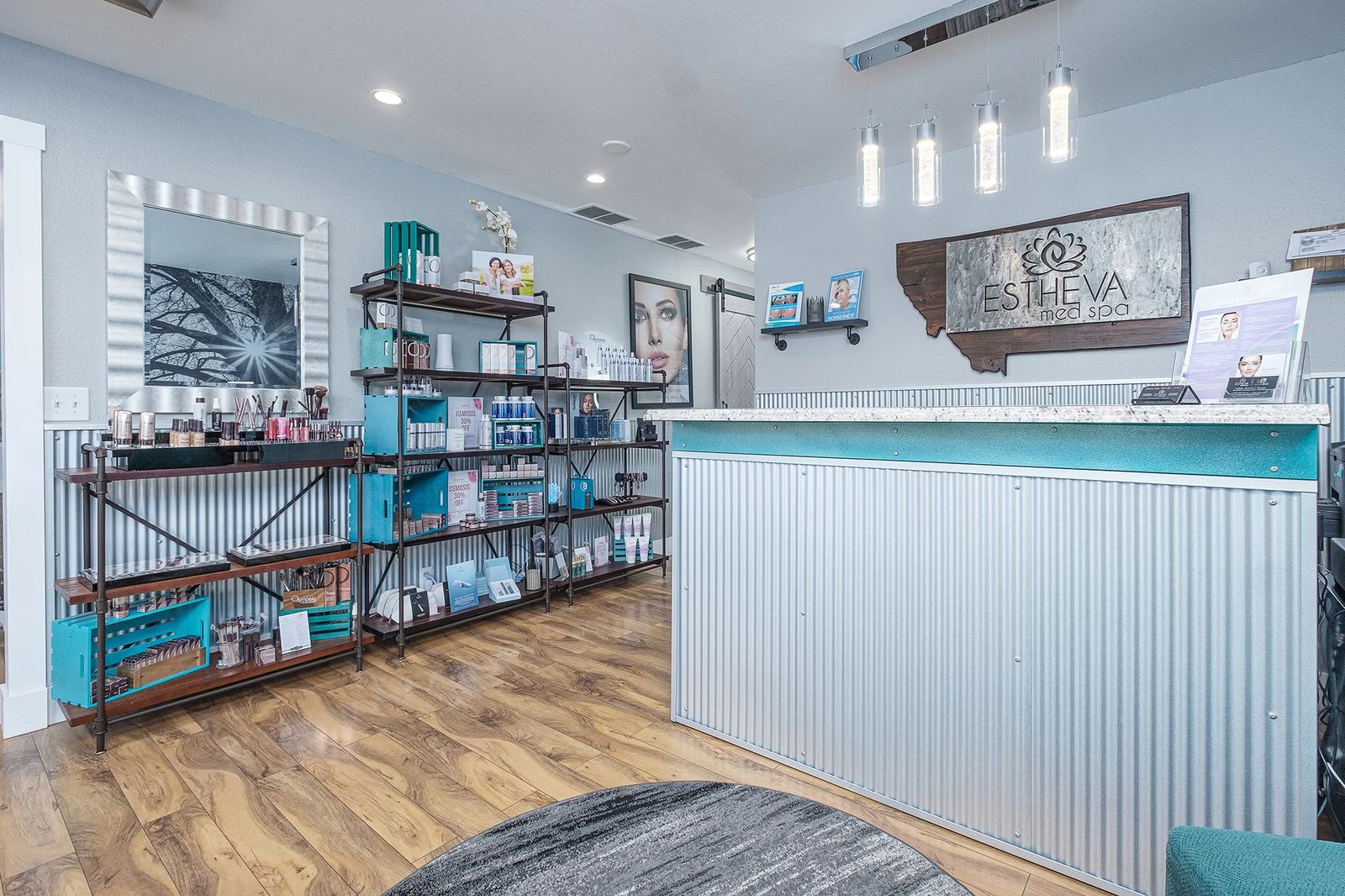 "Bioidentical hormones aren't as risky as synthetics that can cause strokes, heart attacks, blood clots and more," she says. "I feel amazing, so I opened Estheva med spa on Grand Avenue last August."
Her already jam-packed schedule didn't deter Melissa. She found the perfect building, an old two-story house at 2528 Grand Ave., that she, her daughters and a few close friends would renovate into the med spa.
After seeing patients at the center, she'd race over to the building and work into the night wrangling two-by-fours, hanging sheetrock, painting, whatever it took.
"When you first open, you live at the business for a while," Melissa says. "Now, I'm setting limits with working full days at the medicine center four days a week and, then, three to four nights a week and all day on Fridays at Estheva."
The weekly schedule sounds daunting, but for Melissa, it's all about advocating for women's health. Whether it's medical or cosmetic in nature, it tallies up to helping people feel good physically and about themselves.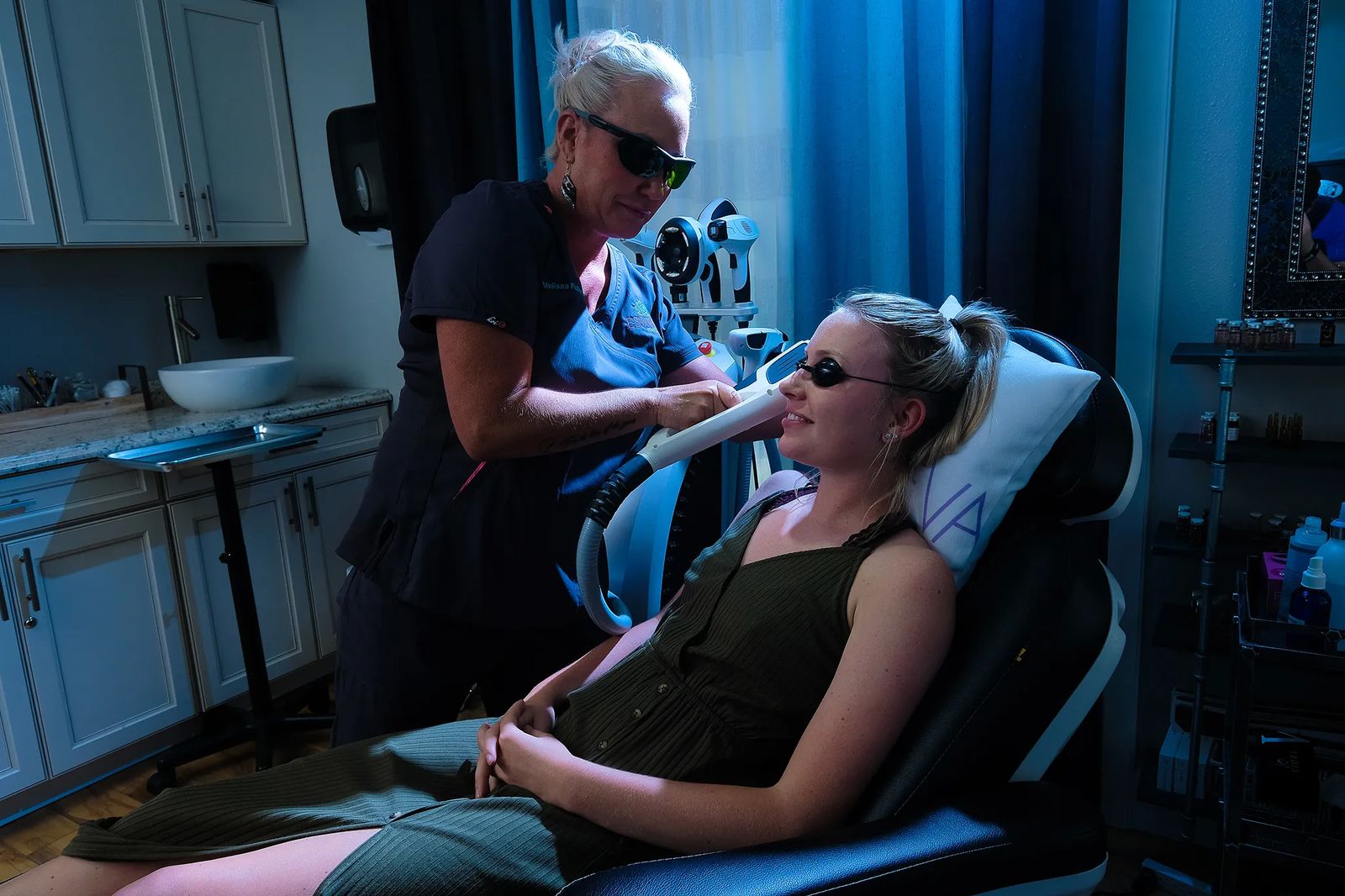 "Another reason I opened Estheva is that I'm trained in Botox for medical reasons such as headaches or jaw pain," she says. Many patients find relief from these two debilitating problems through this type of application. Cosmetically, it's used to diminish frown lines and light wrinkles.
Melissa considers mesotherapy, a technique that injects vitamins, enzymes, hormones and plant extracts into the dermis of the skin, to be extremely valuable to people of different age groups and skin conditions. The therapy is non-intrusive, working to heal acne, tighten skin, and remove brown spots, double chins and wrinkles.
One of the high points of Estheva is its prized Viora laser which works for all seven skin types. "It can get rid of rosacea (a common skin condition causing redness and small visible blood vessels to pop up on your face). It works on spider veins on the legs, cellulite, and even tightens up female genitalia," Melissa says. The laser can also restore collagen, improve skin firmness, and is used for sagging skin and stretch marks after excessive weight loss.
There's a lot to keep up within the health field. Melissa's plan is to bring more medical options to Estheva. "You can see things in Scottsdale, Arizona, in natural healing for various medical problems, that no one here has. I don't have the room to offer some of them yet, but I'll eventually rebuild. I'm already growing out of where we're at now."
Since opening the med spa, Melissa continues adding professional providers offering facials, esthetician work and massage. She'll keep growing and improving both businesses while helping others gain and regain healthy lives and lifestyles.