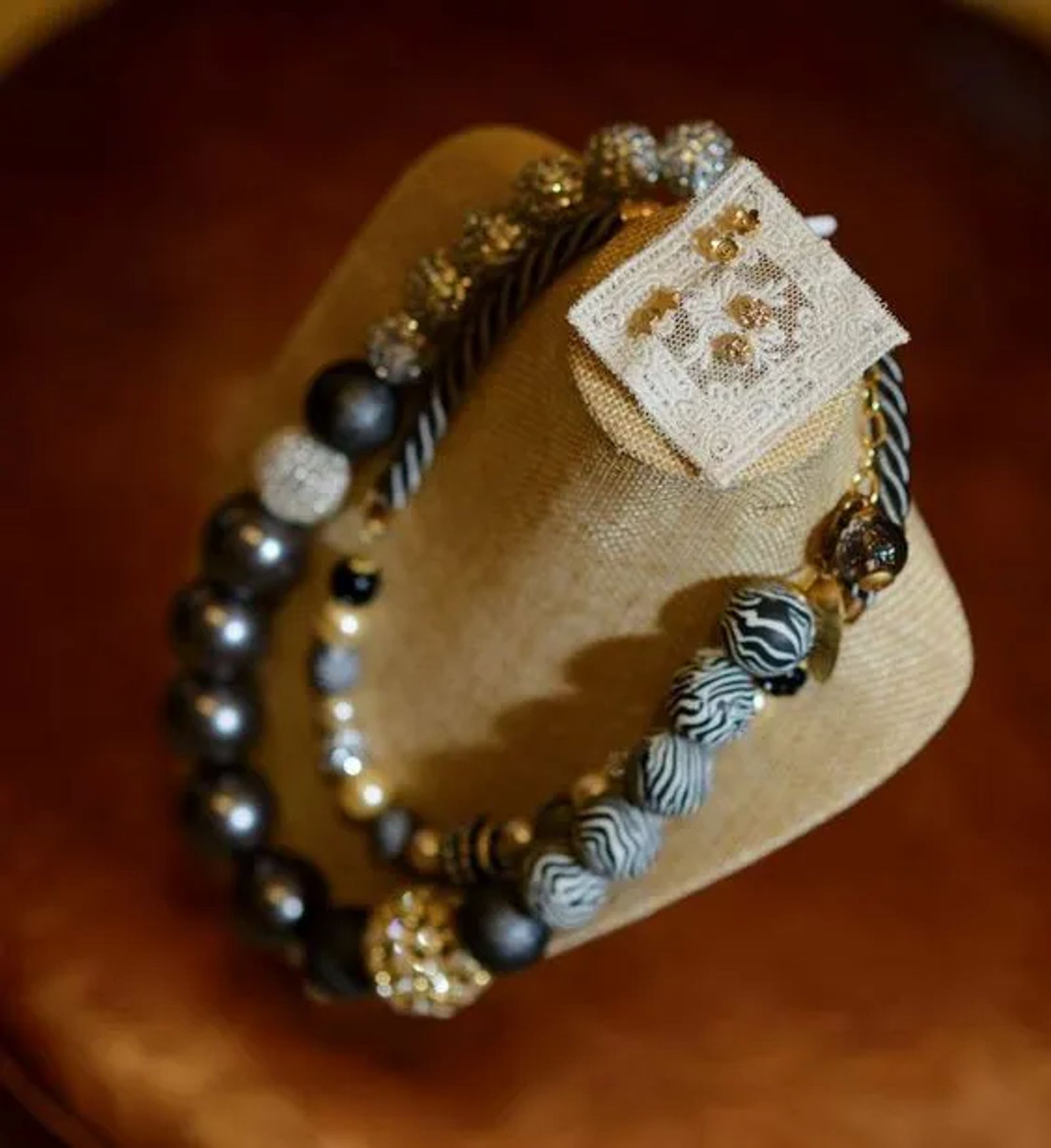 Merry Glitzmas!
Accessories to Make Your Holiday Sparkle!
There's little doubt that the holidays are all about sparkle. Whether we coat our holiday cards in glitter or trace our eyelids with a diamond dust shadow, we love to set the season aglow.  We've captured some simple ways to make your holiday shine.
BLING & BOBBLES
Layers of attention grabbing jewels around your face can spice up your knit sweaters.  Don't think you can do rhinestones with cable knits? You certain can and you should!  Now is also the time to layer unexpected textures like flannel with a fierce animal print. Bobbles Necklace:  $69.99 to $79.99 at neecee's. Stud Earrings: $16.00 for set of three from Francesca's.
SHINE BRIGHT LIKE A DIAMOND
Let your lips get the attention this season with a layer of glittery sheen that's sure to keep you smiling all night long.  Choose makeup that illuminates. Dust your cheeks with shimmering blush to help your winter skin glow. Silver eyeliners help add a twinkle to your eye as many holiday parties are done by the light of a Christmas tree, by candle light or with a little low-lit lounge flair. Simply choose a feature to enhance and add a little extra dazzle during this spirited season. Urban Decay Naked Illuminated powder: $29.00; Urban Decay Super Saturated High-Gloss lip color: $20; Urban Decay Heavy Metal eyeliner: $19; Urban Decay Naked 3 eye shadow palette: $54.00. All from Sephora.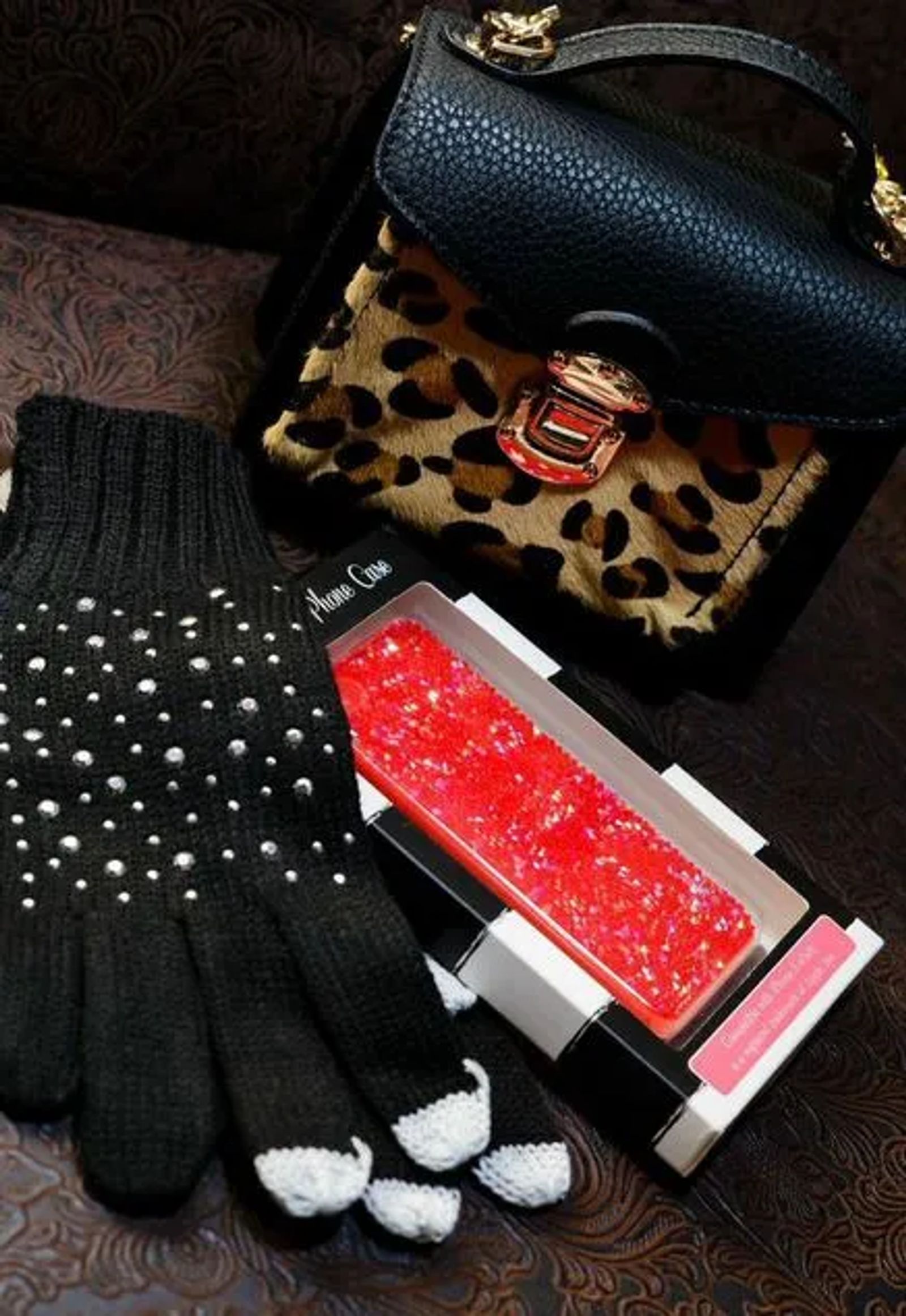 TECHNICALLY STUNNING
Accessories for our tech-savvy ladies are growing in demand.  We no longer want to pull our gloves off to dial or text. We also don't want to have to rummage through our oversized purses for an eternity, just to be able to touch up our lipstick. So grab those gleaming accessories and shine on this holiday season! Phone Case: pink and red sparkle $18.00 from Francesca's; Purse: leopard $44.00 from Francesca's; Smart Touch Gloves: MIXIT $20 from JCPenney.