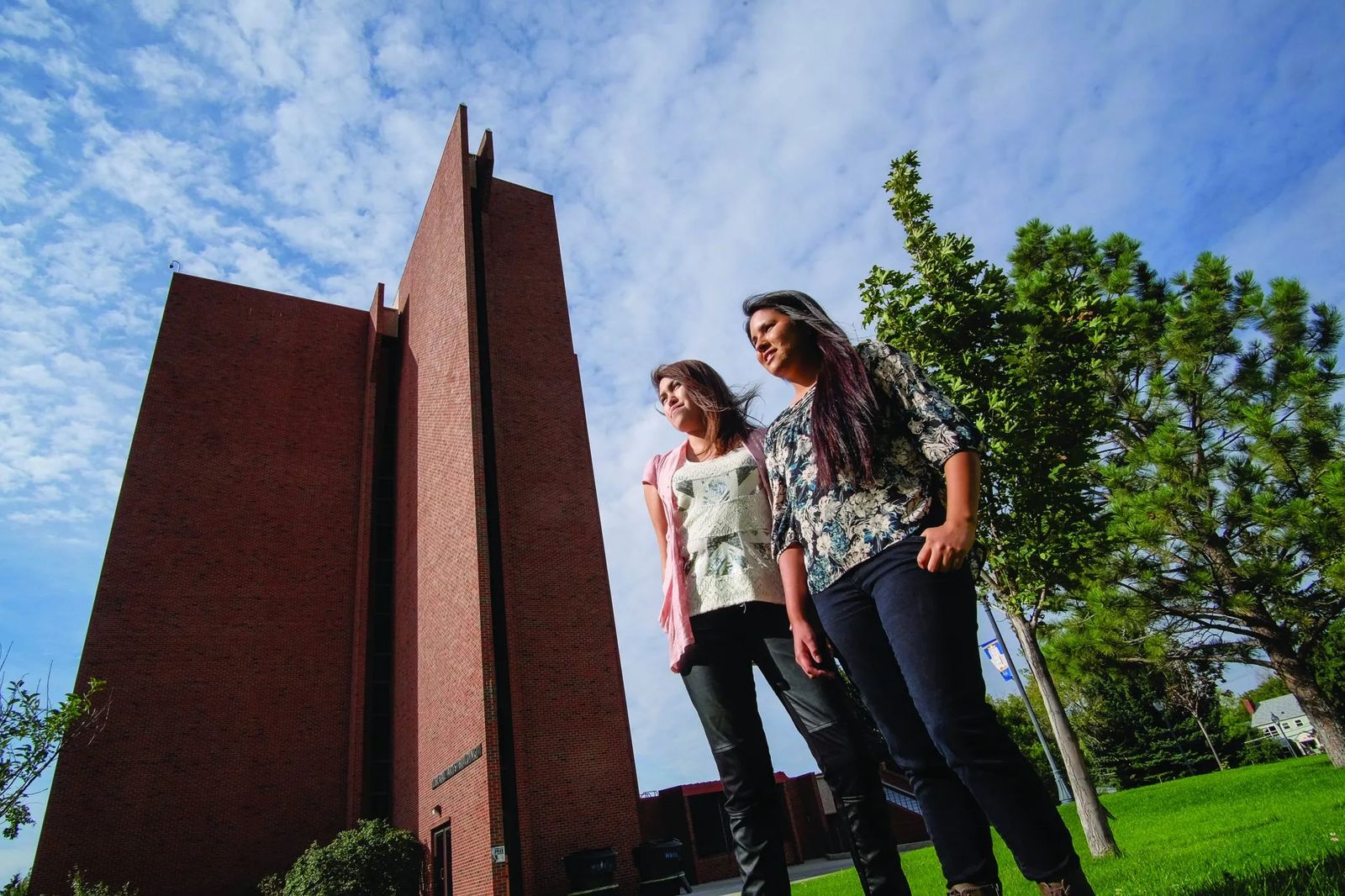 On the Right Path
Students bring American Indian folklore to life in children's books
Violet Birdinground's daughter is not quite two years old, but Violet has been reading to her since she was born. In a few years, she will be reading on her own and she'll be able to choose books about her American Indian heritage that her mother helped to create.
Violet, 22, will graduate this spring from Montana State University Billings with a degree in business management. For about a year, she's been working alongside Sabrena Half, 24, and Bessie Crooked Arm, 22, to launch a series of children's books inspired by American Indian folklore.
They have been busy. The women launched their first book, Lily Good Path Becomes the Bear, in April, and their second book, Lily Good Path becomes the Buffalo, came out this summer, followed closely by Lily Good Path Becomes the Eagle.  All three books are available in print and in e-book on Amazon.com.
The three young women are all enrolled members of the Crow Tribe and are in an extra-curricular, hands-on learning project that is a part of the American Indian Business Leaders (AIBL) program. AIBL is a Missoula-based non-profit with chapters across the nation that help provide business and entrepreneurial education to American Indians and Alaska Natives.
As part of the program, Violet, Bessie, and Sabrena were tasked with developing a small business plan. Ideally, the company they proposed would provide a marketable product or service that would benefit American Indians and the communities where they live. With help from the AIBL program advisor, AJ Otjen, a marketing professor at MSUB, the girls developed a detailed plan to write, illustrate, self-publish, and market a series of children's books.
From that initial project, they launched Bakaate, the publishing company, and Lily Good Path, the main character in the book series. Bakaate, pronounced bah-gah-tah, means children in the Crow language. The mission of the company is to empower youth to take care of Mother Earth and respect all American Indian cultures.
The Lily Good Path stories are imaginative, whimsical, and written to provide children an American Indian perspective and introduce them to tribal storytelling traditions.  At the back of each book are resources with additional information on the themes and traditions introduced in the book. Within the story lies a broad range of topics from agriculture and astronomy to geography, and natural history.
The Lily Good Path series is inspired by and adapted from a broad range of American Indian folklore. One story may have several elements from various tribal traditions. For example, Lily Good Path Becomes the Eagle is inspired by the Eagle Boy story from the Zuni tribe and the White Face Bear from the Aleuts.
"We just researched the stories and made them our own," says Sabrena.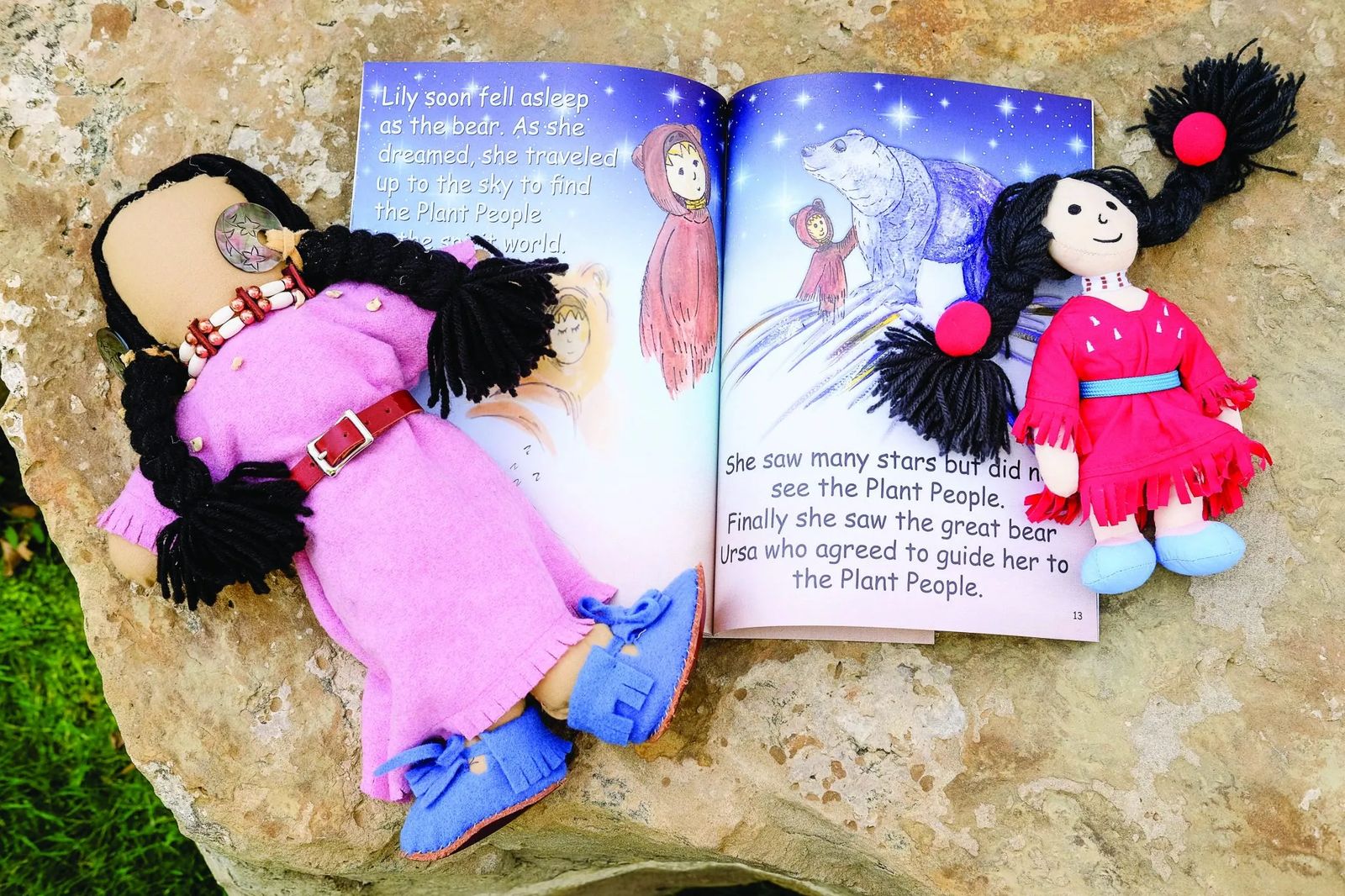 The stories were all written with equal input from Sabrena, Violet and Bessie, and AJ helped by illustrating the stories. The women are very serious about authenticity and research every detail.
"We all really agree with each other on almost everything," says Bessie.
The books and the publishing company that the women have created could eventually employ not only them, but other tribal members as well. Every little bit helps on the reservation. According to recent economic estimates, unemployment on the Crow and Northern Cheyenne reservations hovers around 80 percent, primarily because there are very few businesses located on the reservations to employ tribal members.
Sabrena, Bessie, and Violet want their company and the books to reflect their cultural values as well. The books are printed on recycled paper, and once the company starts bringing in a profit, they plan to create a scholarship fund for American Indian students.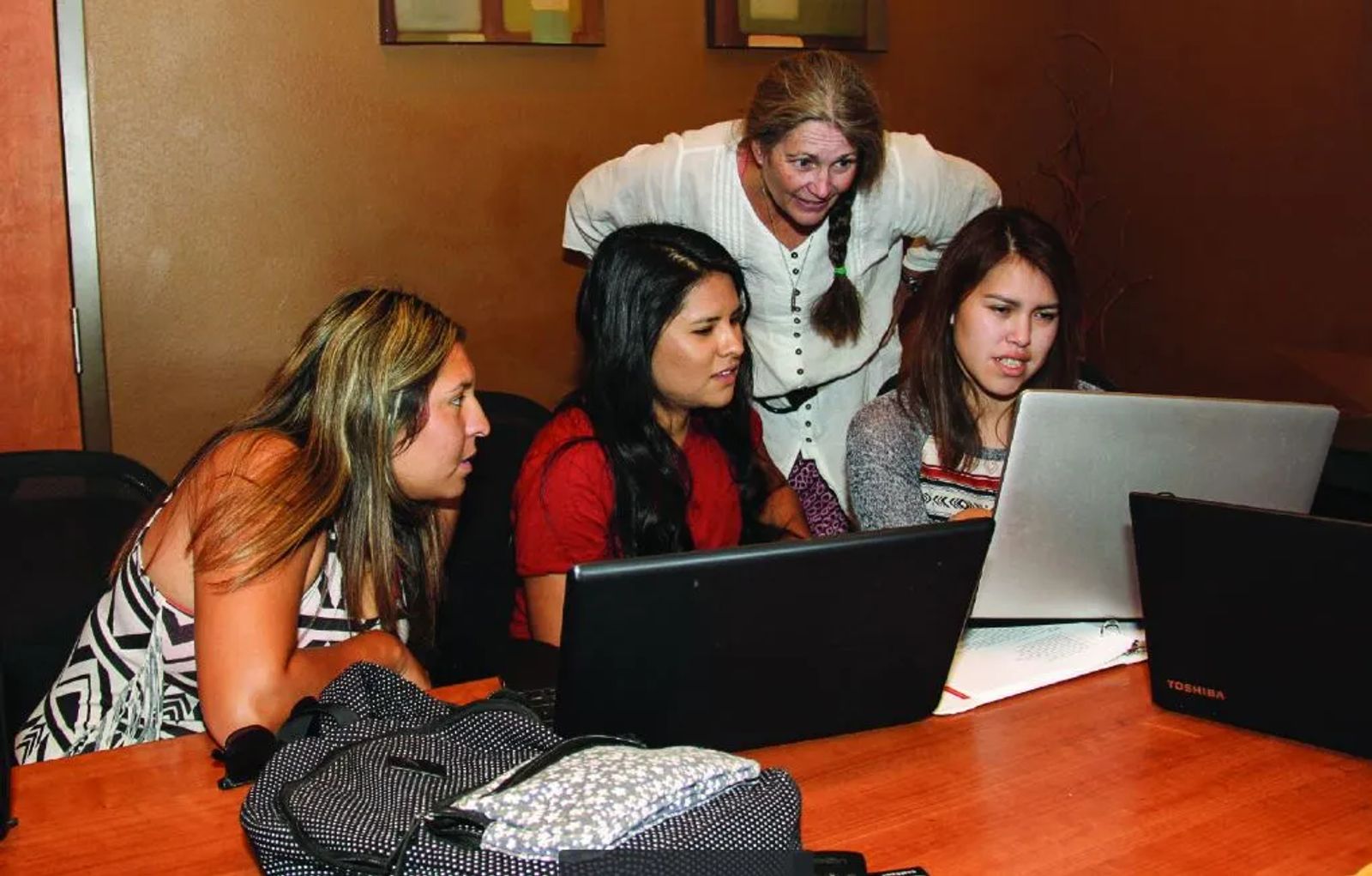 Earlier this spring, their business plan was presented at the AIBL annual competition. By then, they'd already implemented their business plan and had published their first book. The women won the competition, receiving loads of positive feedback from judges as well as $4,000. The prize money was used to design and print additional books.
"Everything we've printed we've sold, and that's been enough to keep us going," says AJ.
The women also won the inaugural Athena Award in the John Ruffatto Business Startup Challenge, sponsored by the University of Montana School of Business Administration, the Montana Academy of Distinguished Entrepreneurs, and the Blackstone LaunchPad at UM.
The team submitted the books for consideration to be used as part of Montana's Indian Education for All curriculum. They are not expecting the books to be included right away, but are looking forward to the feedback they will receive. With some changes, the books could soon find their way into Montana classrooms and be used as teaching resources. In many classrooms on the Crow Reservation, teachers are already using the books and report that their students enjoy the stories, illustrations, and photos.
Sabrena, Bessie, Violet, and AJ are also working with a few folks in publishing circles, again, to gain some feedback and improve their stories. Ideally, they're hoping a publishing company will take interest in their project. For now, self-publishing suits them just fine, and all the income they make is fed back into the project.
"We're already getting such good feedback," says AJ.
In the meantime, Sabrena, Bessie, and Violet are actively marketing the books and hope to make them available in local book stores as well as in gift shops in national parks and other tourist destinations. They have learned that children's book publishing is a highly competitive market, but they also know their stories are unique. It's pushing them to come up with new ways of marketing their books.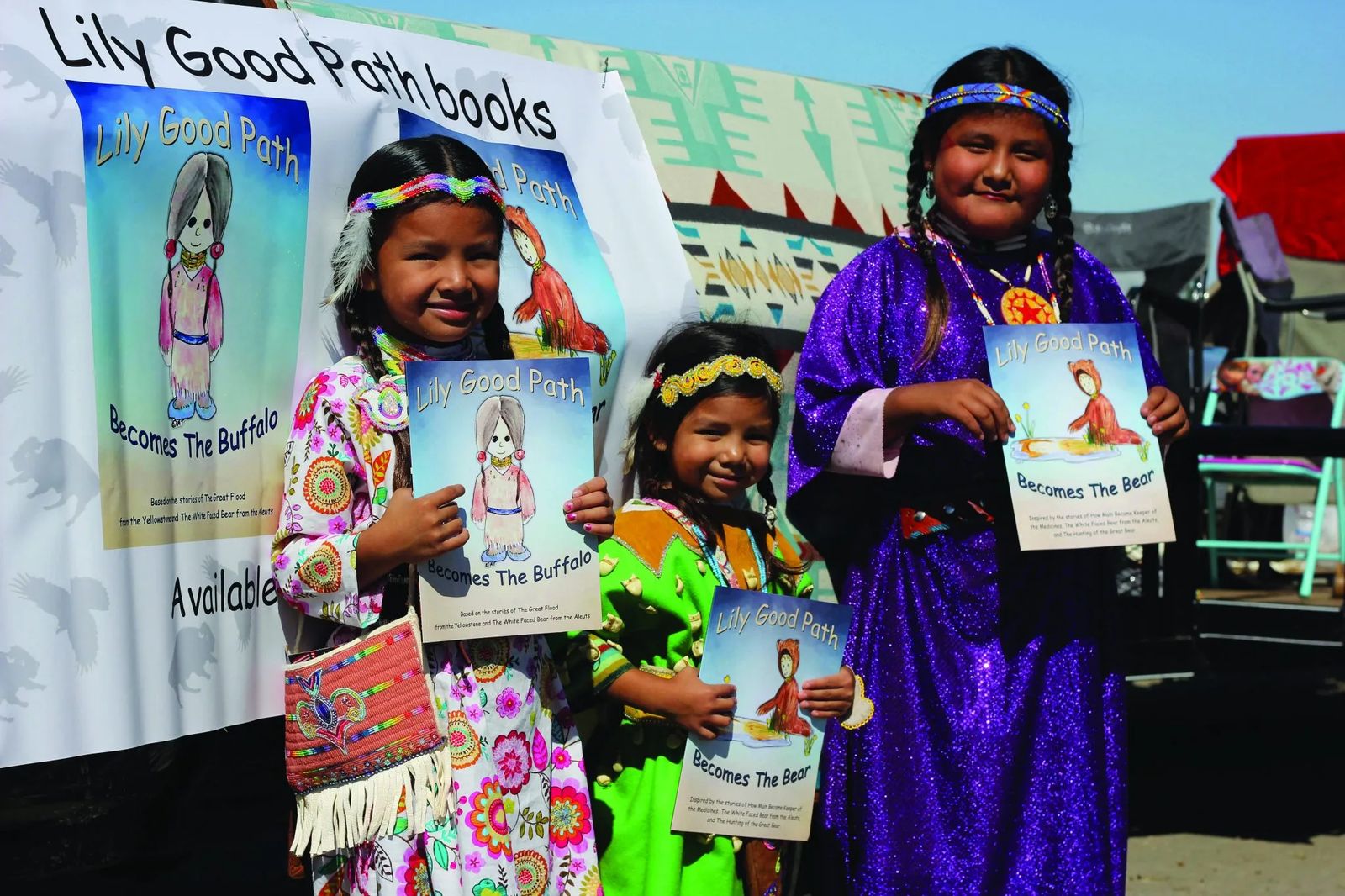 "Everything costs money, and we're learning new ways to advertise without using a lot of money," Sabrena says.
At the Crow Fair in August, Bakaate had a float in the parade to promote their books, and Bessie's mother designed and created authentic Lily Good Path dolls to be sold along with the books. With all the hard work that Sabrena, Bessie, and Violet have put in, and all the positive feedback they've received, it won't be long before Lily Good Path is on bookshelves in stores across the country.
"They have a lot to be proud of," AJ says.
FOR LILY GOOD PATH BOOKS, go to bakaate.com or search for Lily Good Path on amazon.com