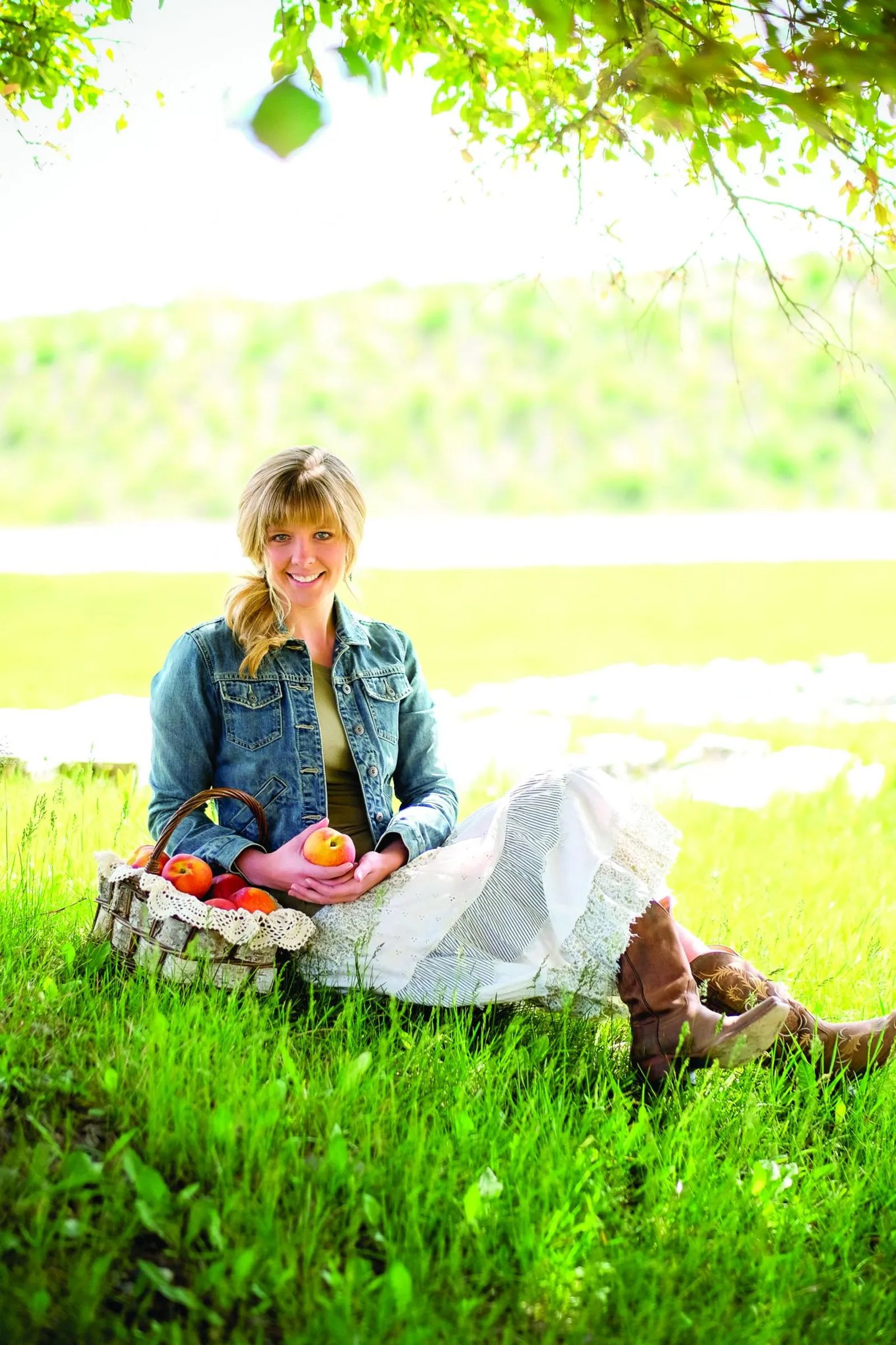 Peachy Keen
Business major gets savvy when it comes to paying for college
When August hits and a small peach stand sprouts south of Laurel selling off the best and most juicy Freestone peaches, what's happening here is more than just pounds of peaches finding their way into buyers' kitchens. It's the sign of a sweet and savvy college student trying to earn her business degree at Montana State University without acquiring a mountain of student loan debt in the process.
"I came to a point in my second year in college when I thought, 'How am I going to pay for the rest of my college?'" says Kyndall Miller. At the same time, she wondered if she could find a way to earn that money and feed her peach addiction at the same time. She smiles and says, "I thought, how about I sell peaches?"
That's how Kyndall Peaches was born three years ago.
Coming from a family of entrepreneurs, you might think this soon-to-be college senior had a lot of help in getting her business off the ground. Sure, she got a bit of help, but when it came time to call orchards and find the best quality peaches at just the right price, that was all Kyndall. She searched for the perfect location and found a handful of volunteers to help her get the job done. Kyndall says, "Some family friends of ours that love peaches told me, 'Well, we'll work for peaches!' They help with the stand and help set up." When it comes to being great in sales, you could say the peach doesn't fall far from the tree. "My mom is my best sales person. She can sell a box of peaches to someone who doesn't even like peaches!"
The first year of business, Kyndall loaded 350 boxes of peaches, which weigh roughly 22 pounds apiece, into a U-Haul and drove all night from Colorado with her father to get the fruit straight to the stand. The next year, when a frost killed 80% of the peaches at the Colorado orchard, she was forced to find a new supplier in a hurry. Not only did she do that, but the second year she came close to tripling the number of boxes she bought and she hired a trucking company to bring 1,000 boxes of peaches and 100 boxes of pears from her new supplier in Idaho.
With each bit of growth came a little anxiety.
"The first time I got a semi load in, I had nightmares for a week. First, coming from Idaho, I was afraid that they would deliver us potatoes and that they would be rotten," Kyndall says with a chuckle.  "When that truck pulled up and I opened that door, I could not believe what I saw. It took my breath away. That was a lot of peaches! We estimated that there were over 44,000 pounds of peaches in that truck!" It was 40-some thousand pounds of some of the freshest peaches around. Kyndall says, "My peaches have been off the tree for no more than three days before they arrive in Billings. They have a lot more time to ripen on the tree than the peaches you'll find in the store, which means they are fresher with a lot more flavor." It's why she sells a semi load of product in about a week.
In 2013, Kyndall expanded to two locations. "When I decided to go bigger, I needed to find another location," she says. Her first spot was south of Laurel near the old Sweetheart bakery. "That's where I grew up selling our sweet corn off of our farm," Kyndall says. It's where she earned enough money as a kid to buy her first bike. Her second stand was in the parking lot of Northern Broadcasting right across from the fairgrounds. "My second year, I had to get a loan because I didn't have enough money up front to pay for the business," Kyndall admits. "It was the fastest loan that they have ever seen get paid off. I paid it off in about a week and a half."
When the last few peaches have been sold and expenses have been paid, Kyndall says it all adds up to sweet success. "I have been able to pay for all my schooling and pay for some of my expenses and be debt free. That is a huge benefit being able to come out of college and not being weighed down by a bunch of student loans."
Along the way, she's fine-tuned her operation. She admits, "Those first couple days are very overwhelming, trying to figure out logistics and trying to organize the database." She's sharpened her marketing strategies, learned how to build a company website, got acquainted with QuickBooks to keep her financials in order, and built up her customer data base.  She's also learned her customers are more than just names on a spread sheet. "Yes, I am selling a product but I am more so building relationships around the love of peaches. How do you interact with your customers? They are your customers but they are also your neighbors, your friends, and your community."  She's learned what it takes to run a business before even earning her business degree. "There are definitely risks," she says. "Without big risks, however, there are not big rewards."
Even though she started running her peach stands to pay for college, she's had to miss the first week of school to get the job done. "School stars at the end of August," Kyndall says, which is prime peach selling season. She laughs as she says, "I had to email all of my teachers to explain that I was a business student running a business. I let them know that I would be in class the next week." Many of her teachers were intrigued to say the least.
As she finishes out her final semester as a college student, Kyndall has already turned down a lucrative job offer with great pay and benefits.  At the end of the day, she says she dreams about not giving up but expanding her home grown business.
"I love this so much and it has been the point of putting me through college, but when I think about what I wake up to and what I go to sleep to, it's thinking about my own business and what I am passionate about. I love my peach business," Kyndall says. "It sounds silly, but it's what I enjoy."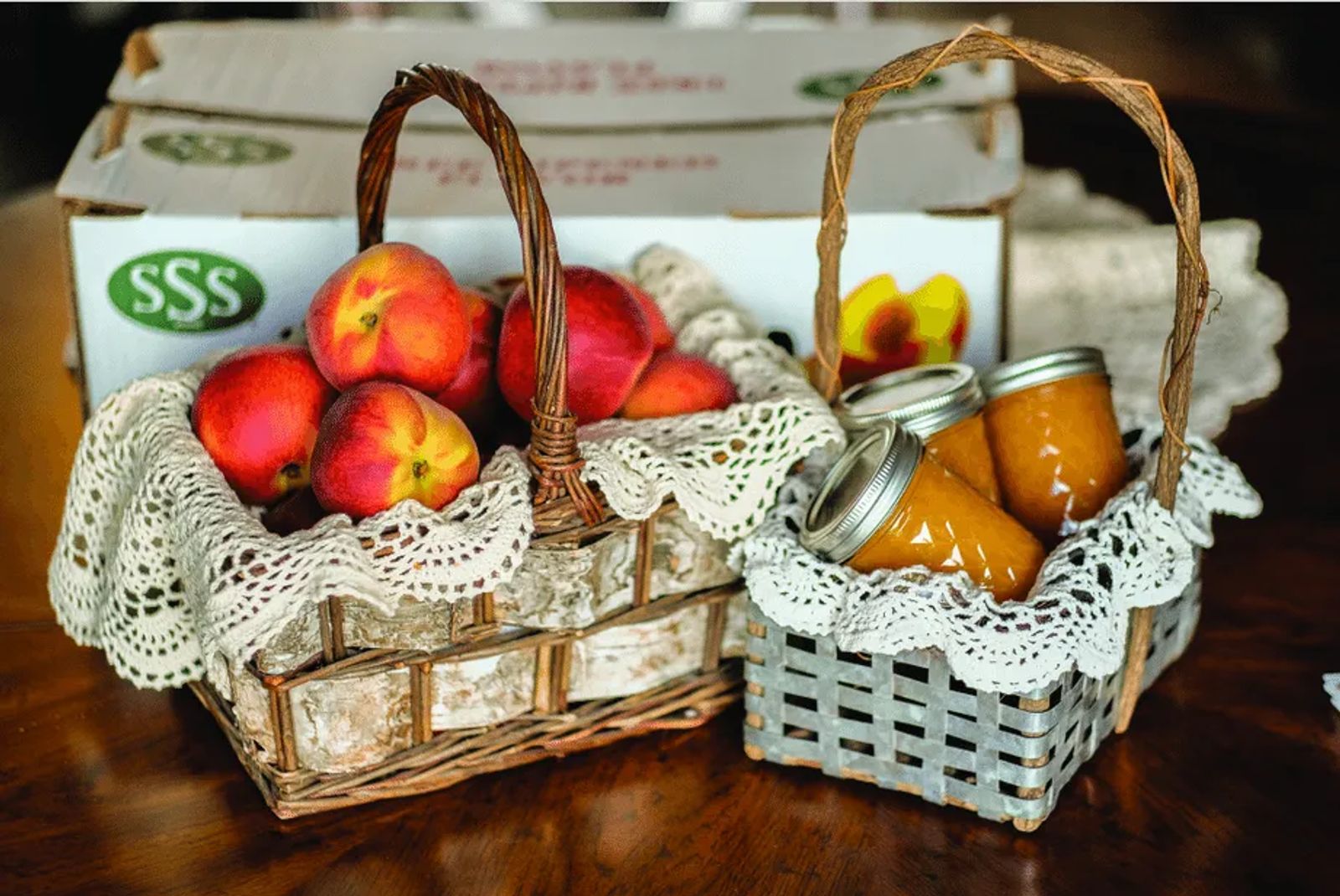 PRIME PEACH TIME
Kyndall Peaches' season starts soon
If you'd like to keep tabs on Kyndall's business and check out some of her early bird pricing, visit kyndallpeaches.com or visit her on her Facebook page at facebook.com/Kyndallpeaches. You can also visit Kyndall's website for directions on how to freeze peaches to keep that fresh flavor long after the season ends.