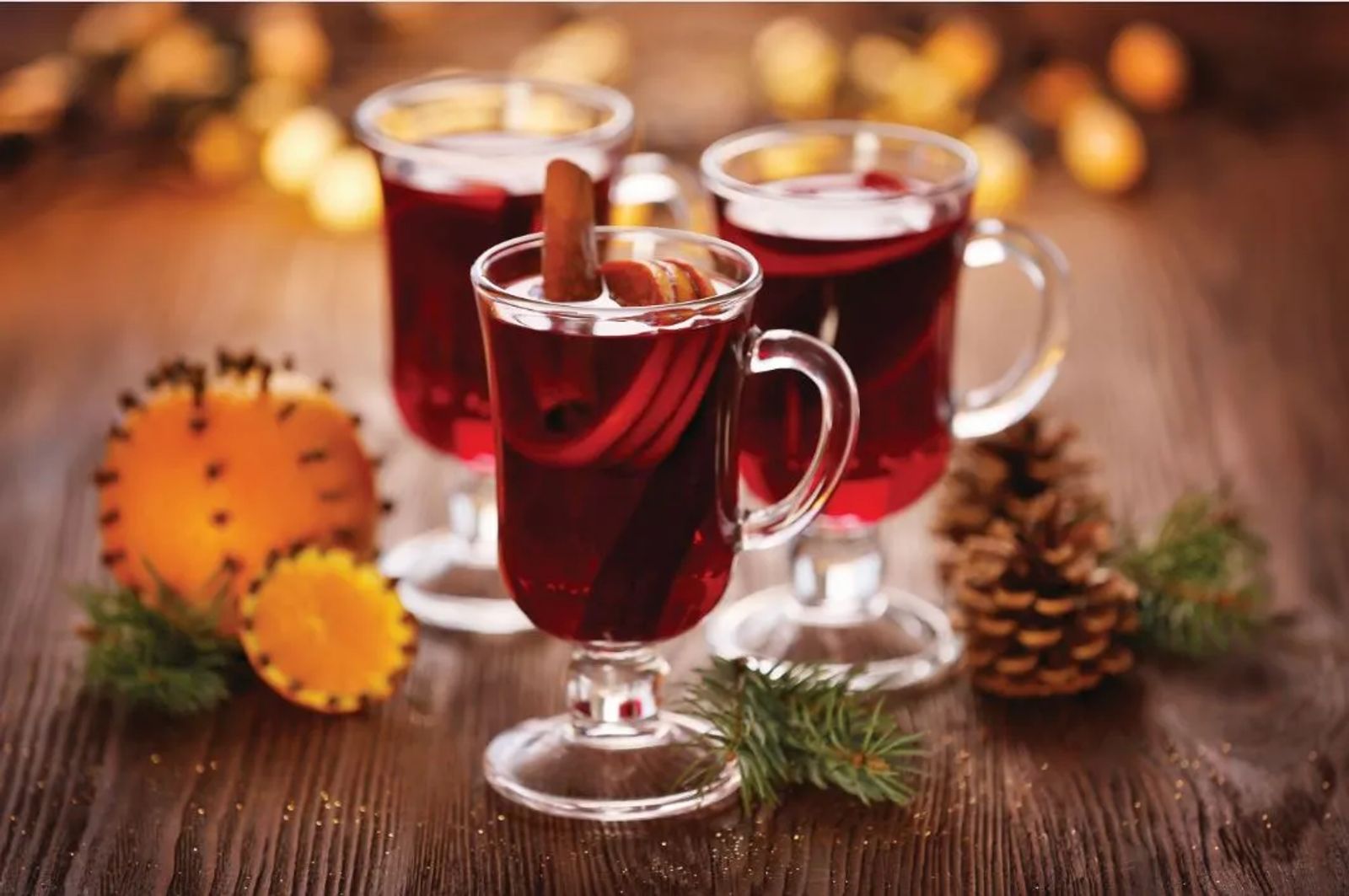 Pleased as Punch
Make ahead delights sure to impress your guests
Punch — a five-letter word that ignites images of festive celebrations. Any holiday gathering is just a little more lively and joyous with an inviting bowl, pitcher or warm pot of punch.
This time of year when Montana's winds and temperatures are less than inviting, a warm beverage is even more welcome. If the kitchen is the center of entertaining, a simmering pot of a warm brew on the stovetop can be magnetic. A slow cooker can warm spiced wine or cider as guests gather around your holiday dressed table.
To warm the hearts of your guests there is a variety of offerings: Swedish Holiday Glogg, Hot Spiced Wine, and Mulled Spiced Cider. There's also Crowd Pleasing Cocoa, a great way to end a day or night of sledding, snowmobiling or even caroling.
For those who don't mind a little chill, try my newly created Citrus Hawaiian Surprise. Not too long ago, I was overseeing a reception and had managed to forget the need for a beverage besides coffee and water. An ingenious and creative lady I know, Teresa Harrington, brought me several containers of frozen concentrates and left me to my own devices (I never told her I only got a B in high school chemistry). After blending the concentrates along with a few things I had on hand, I came up with a delicious punch that was surprising in flavor.
So surprise your guests at your next holiday gathering with some savory warm or delightfully cool punches that are sure to please any crowd.
Enjoy!
HOT SPICED WINE
~Recipe from the kitchen of Kay Erickson
1 gallon dark red California wine
2 quarts of water
1 t. whole cloves
2 t. ground cinnamon
½ c. raisins
1 blood orange sliced
Sugar to taste
DIRECTIONS
In a large non-aluminum pot combine the wine, water, cloves, cinnamon, raisins, orange slices and sugar to taste. Heat but do not boil. Serve in mugs.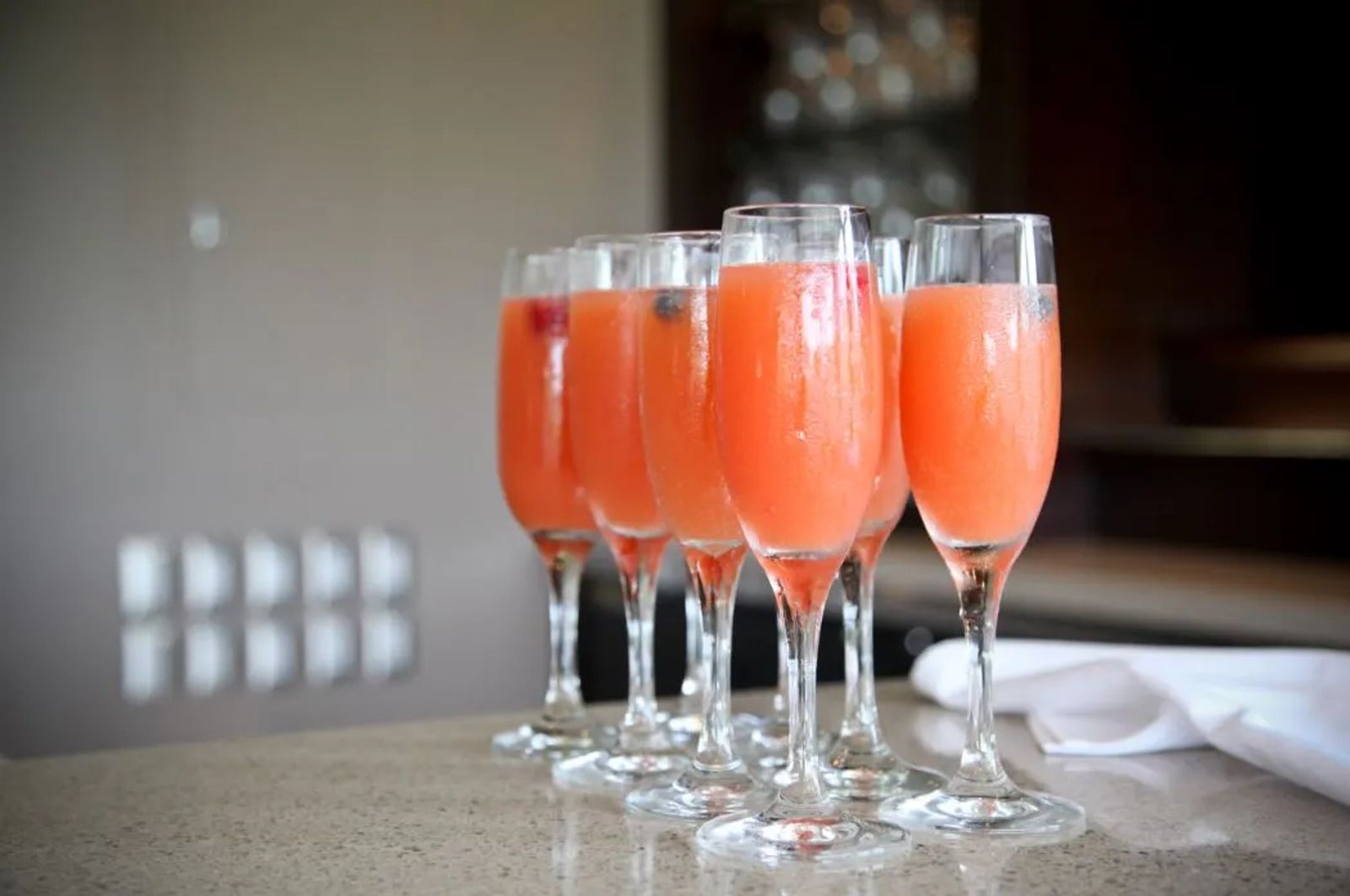 SWEDISH HOLIDAY GLOGG
~Recipe from the kitchen of Kay Erickson
1 quart of boiling water
9 regular tea bags
5 whole cloves
2 cinnamon sticks, broken
1 T. freshly grated orange zest
1 c. light brown sugar
½ c. golden raisins
½ c. slivered almonds
1 bottle (750 milliliters) Burgundy wine

DIRECTIONS
In a large non-aluminum pot pour the boiling water over the tea bags, spices, and orange zest. Cover and steep for 5 minutes. Remove tea bags and spices. Stir in brown sugar, raisins, almonds, and wine. Heat through but do not boil. To serve, put a spoonful of the raisins and almonds in the cup or mug and pour in the glogg.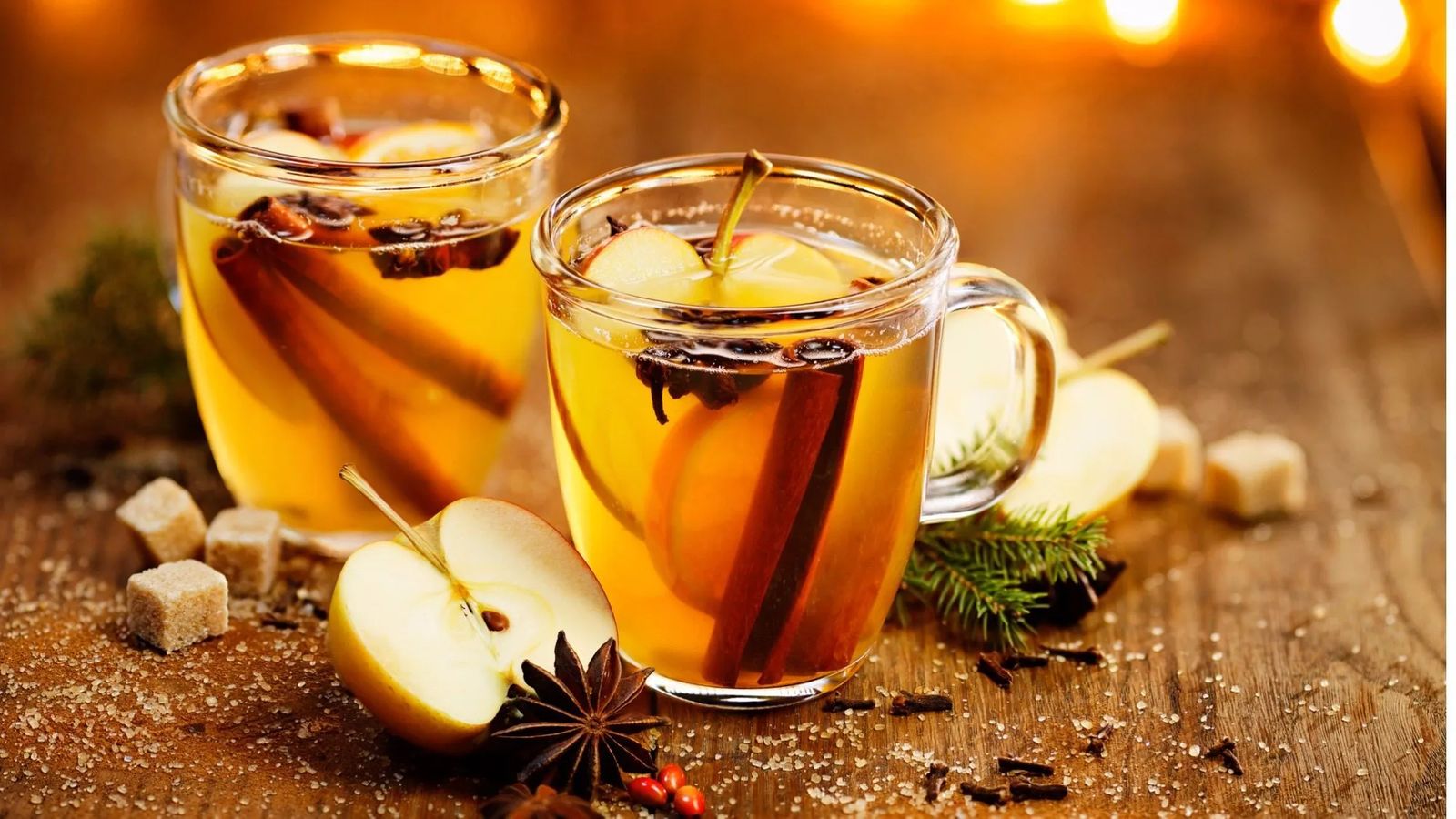 MULLED SPICED CIDER
~Recipe from the kitchen of Kay Erickson
12 c. apple cider
¼ c. freshly squeezed orange juice
Strips of orange zest from one orange (orange part only)
1 bay leaf
1 T. dark brown sugar (packed)
2 cinnamon sticks
2 whole cloves
2 whole allspice berries
2 T. fresh lemon juice
Pinch of salt
1½ c. applejack brandy (optional)

DIRECTIONS
Mix the first 10 ingredients in a large saucepan and bring to boil. Reduce heat and simmer mixture for 30 minutes to blend flavors. Strain. Serve the cider, passing the applejack brandy separately.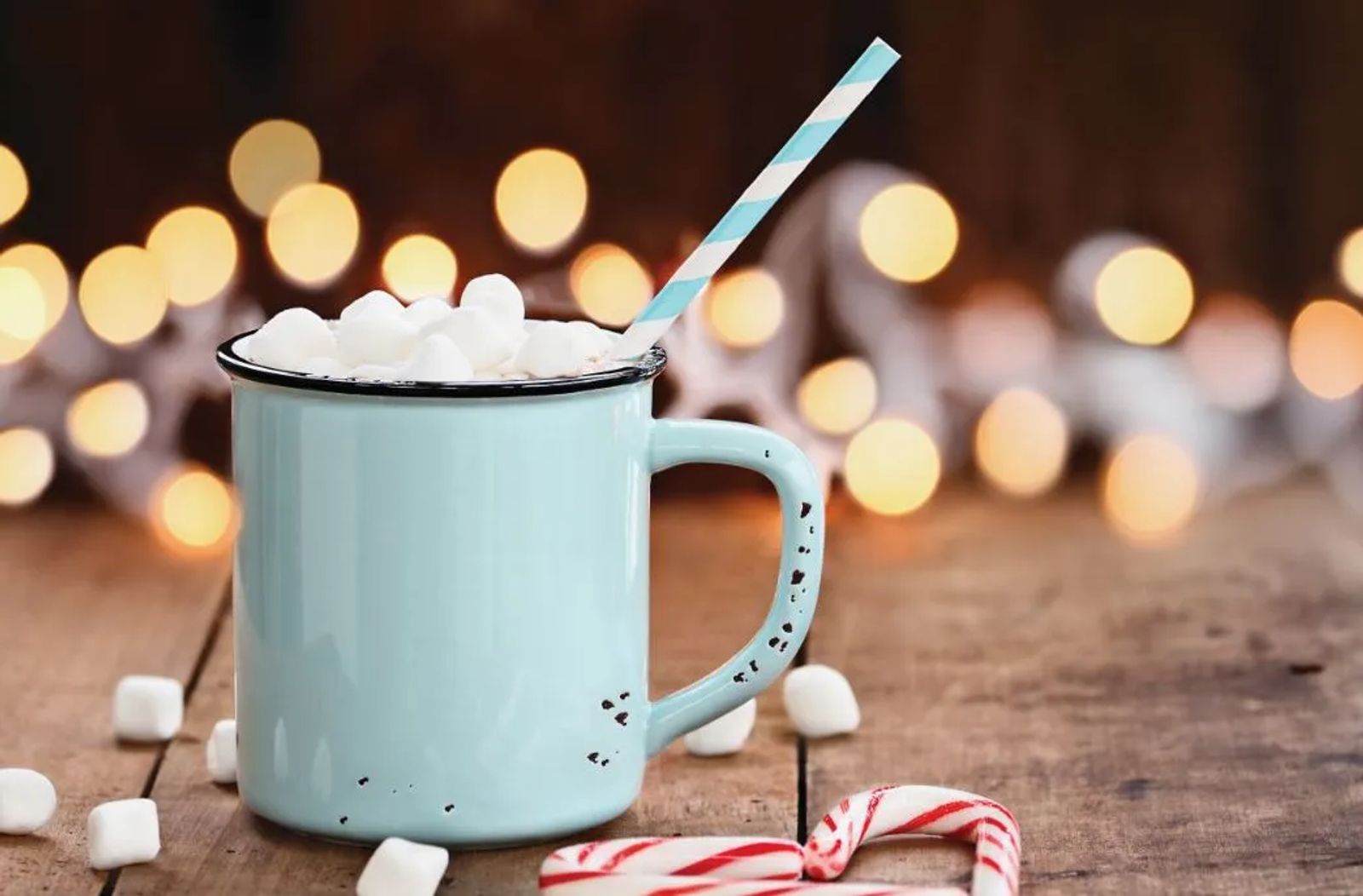 CROWD-PLEASING HOT COCOA
~Recipe from the kitchen of Kay Erickson
1½ c. granulated sugar
1¼ c. cocoa
½ t. salt
¾ c. hot water
1-gallon milk
1 T. vanilla extract
DIRECTIONS
In a 6-qt saucepan combine the sugar, cocoa, and salt. Gradually whisk in the hot water. Heat over medium heat, whisking constantly until mixture comes to a boil.  Boil and whisk for 2 minutes. Add milk and heat to serving temperature, whisking constantly. Do not boil. Remove from heat and add vanilla extract. To make this an adult beverage, have your favorite chocolate and coffee liqueur nearby.
CITRUS HAWAIIAN SURPRISE
~Recipe from the kitchen of Kay Erickson
1-12 ounce can of frozen orange juice concentrate (preferably no pulp)
1-12 ounce can of frozen lemonade concentrate
1-12 ounce can of frozen Hawaiian punch concentrate
2-3 cans cold water
1-2 liter bottle ginger ale

DIRECTIONS
Mix the thawed concentrates with the water in a punch bowl or gallon pitcher. Add the ginger ale and refrigerate until ready to serve. NOTE: You can easily double or triple this recipe. To make this an adult beverage, have champagne flutes nearby and a bottle of prosecco. Fill the flutes about 1/3 full of punch and top off with prosecco.