Powell: Where Americana meets cutting-edge amenities
A visit to Powell comes with a warning: for those drawn to small towns, this Wyoming community of 6,500 might just tempt you to pull up stakes and start shopping for real estate.
If you're just driving past, you might miss Powell's allure. But take a short detour off Highway 14A – the road that threads up over the Bighorn Mountains to the east and makes a direct path to Cody and Yellowstone Park to the west – and you quickly discover why locals hate to leave and why former residents can't wait to return.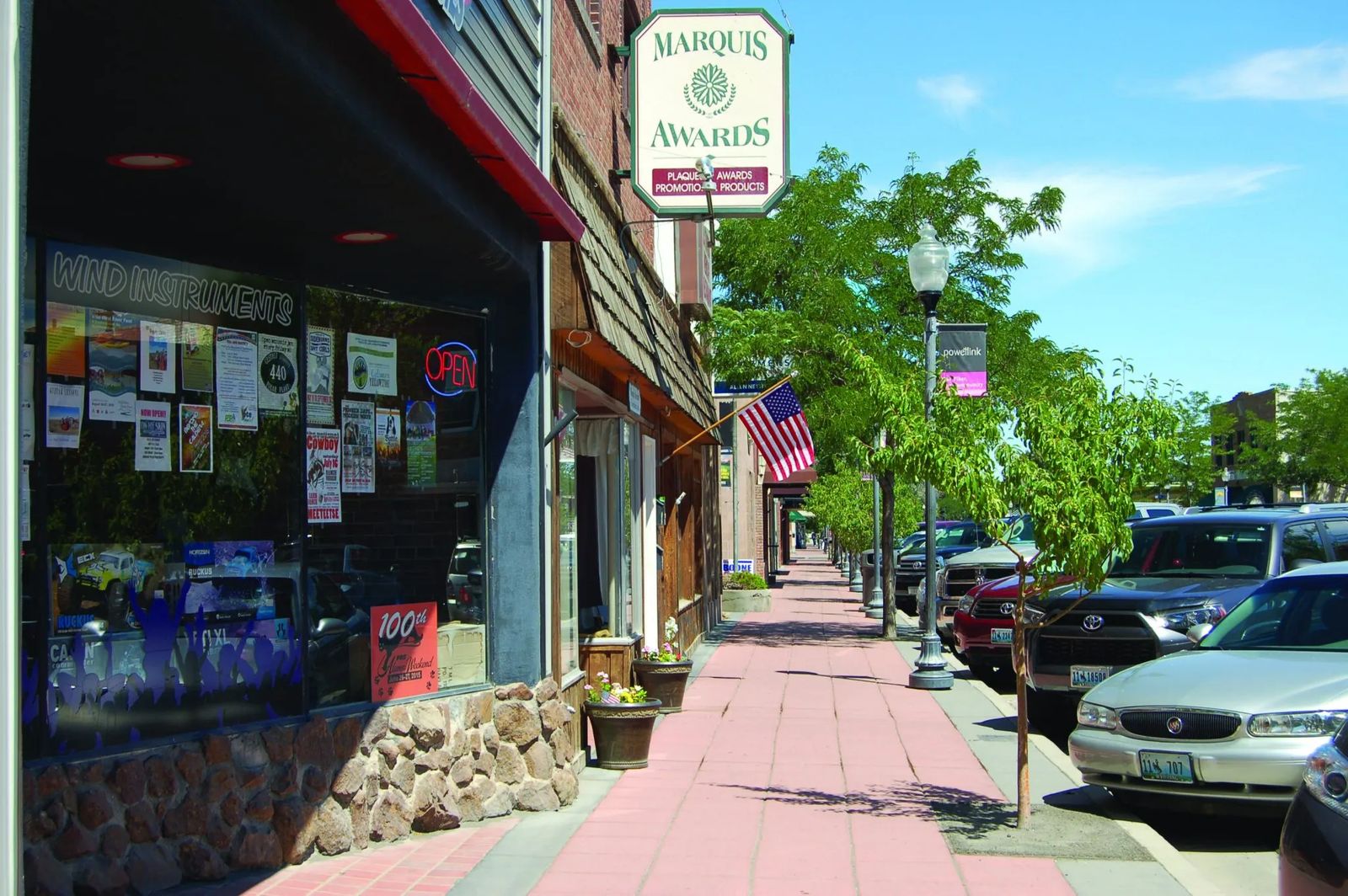 Powell is a place of contradictions. It's a place where downhome Americana blends with cutting-edge amenities – where teens still pile into a car for a night at the drive-in and where a quick trip to the grocery turns into an hour-long social event. Yet, it's a town that brought in "ubiquitous fiber" (town-wide broadband) more than a decade ago and just this year launched Wyoming's first community makerspace (see sidebar).
"We're a progressive city but also we're 'like it used to be'," says Jaime Schmeiser, executive director of the Power Valley Chamber of Commerce. "And it's beautiful in every direction. We make a good base camp."
Though surrounded by sage and scrub, Powell and the farmlands around it suggest an oasis. Though shadowed by four mountain ranges, the "snow desert" of Powell enjoys a temperate climate that might appeal to the snowbird in anyone.
If that weren't all, Powell – selected as an All American City in 1994 – also boasts a top-rated school system and its own Northwest College.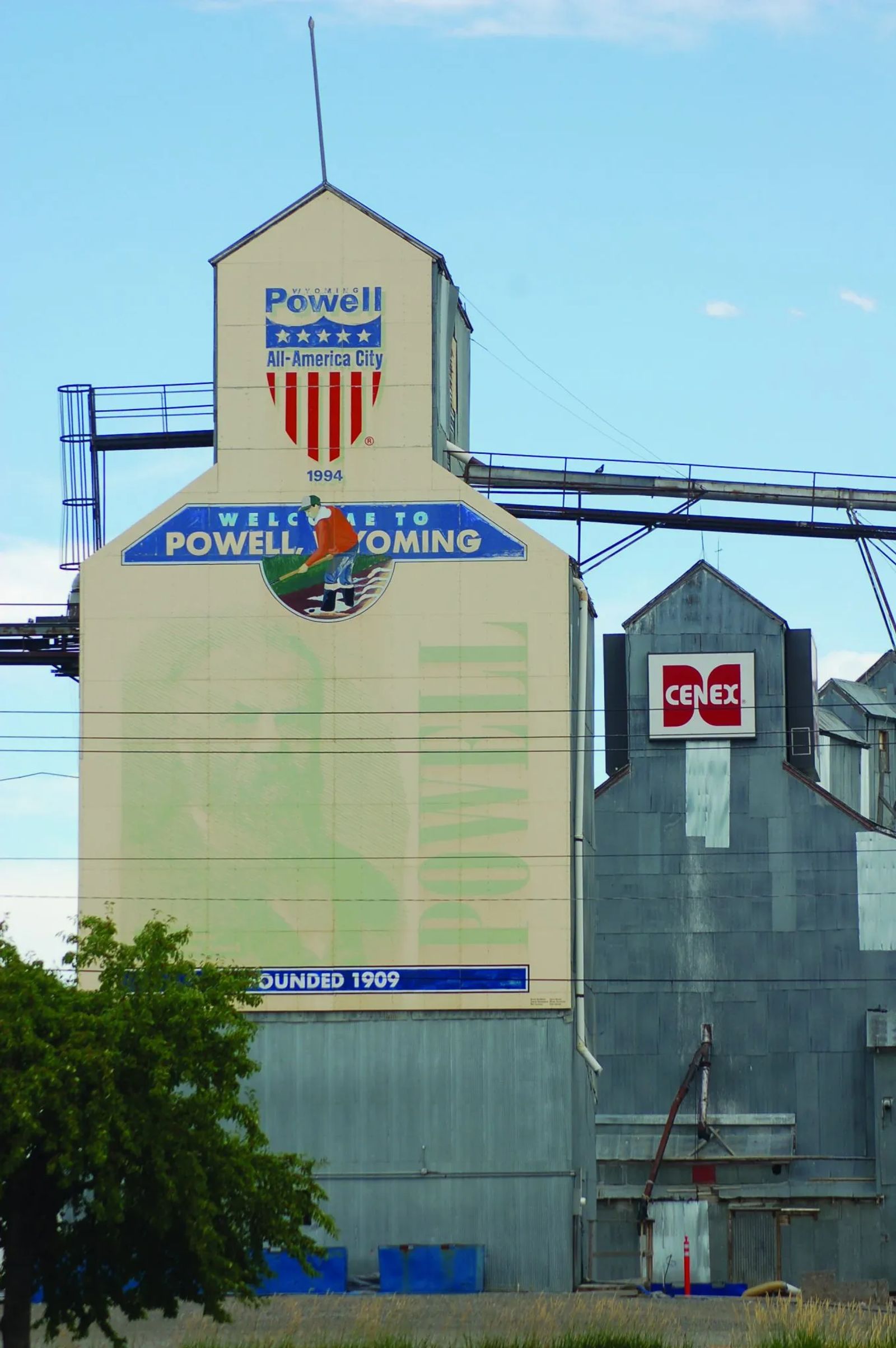 Powell's sense of place is closely bound to its strong tradition of pioneers – both yesterday's and today's. Homesteaders settled the area, Schmeiser says, and their can-do attitude still drives the community. The people of Powell are open to new ways of doing things, such as their agricultural tours that attract global guests and new retail-like storefronts for area artisans.
"We're evolving," Schmeiser says. "We can't do business the way we used to. And I think Powell is at the forefront of that."
Some of those very qualities caught the attention of Rick and Judith LaPlante. The couple had been living in the Seattle area, working for Microsoft, when they decided they needed a change. They honed their list of priorities and plugged the criteria into Microsoft Map Point software, a program that Judith had helped to develop. In the end, Powell topped their list, over places like Sheridan and Durango, Colorado. The LaPlantes liked the low crime rate and the benefits of having a college in town. Perhaps most important, however, was Powell's school system — their daughter Emily was about to enter middle school.
"People who knew us (in Seattle) said we were either the bravest people ever – or crazy," Judith laughs. "We could move to wherever we wanted and we ended up choosing Powell."
Since making that leap of faith in 2007, the town has met the LaPlantes' expectations, and in some ways exceeded them.
"There is so much to do here," says Judith, who ended up teaching robotics at the high school and was instrumental in the community's new makerspace "There are so many ways to help and get involved."
Likewise, the LaPlantes were impressed by the town's pioneer spirit.
"People are really creative and self-sufficient here," Judith says. "They have so much to offer."
Powell is defined by such people. And many, like the LaPlantes, have unique stories to tell.
Beryl Churchill is one of them. On a visit to the Churchill farm on the outskirts of town, Beryl is busy baking dozens of cookies for upcoming guests. Like most summer mornings, she had been up at 4:30 a.m. to "set the water" – one of three times a day that she redirects the flow from the elaborate irrigation system that turns their fields and their hometown green.
Beryl Churchill shows malt-barley, one of the areas key crops. [/caption]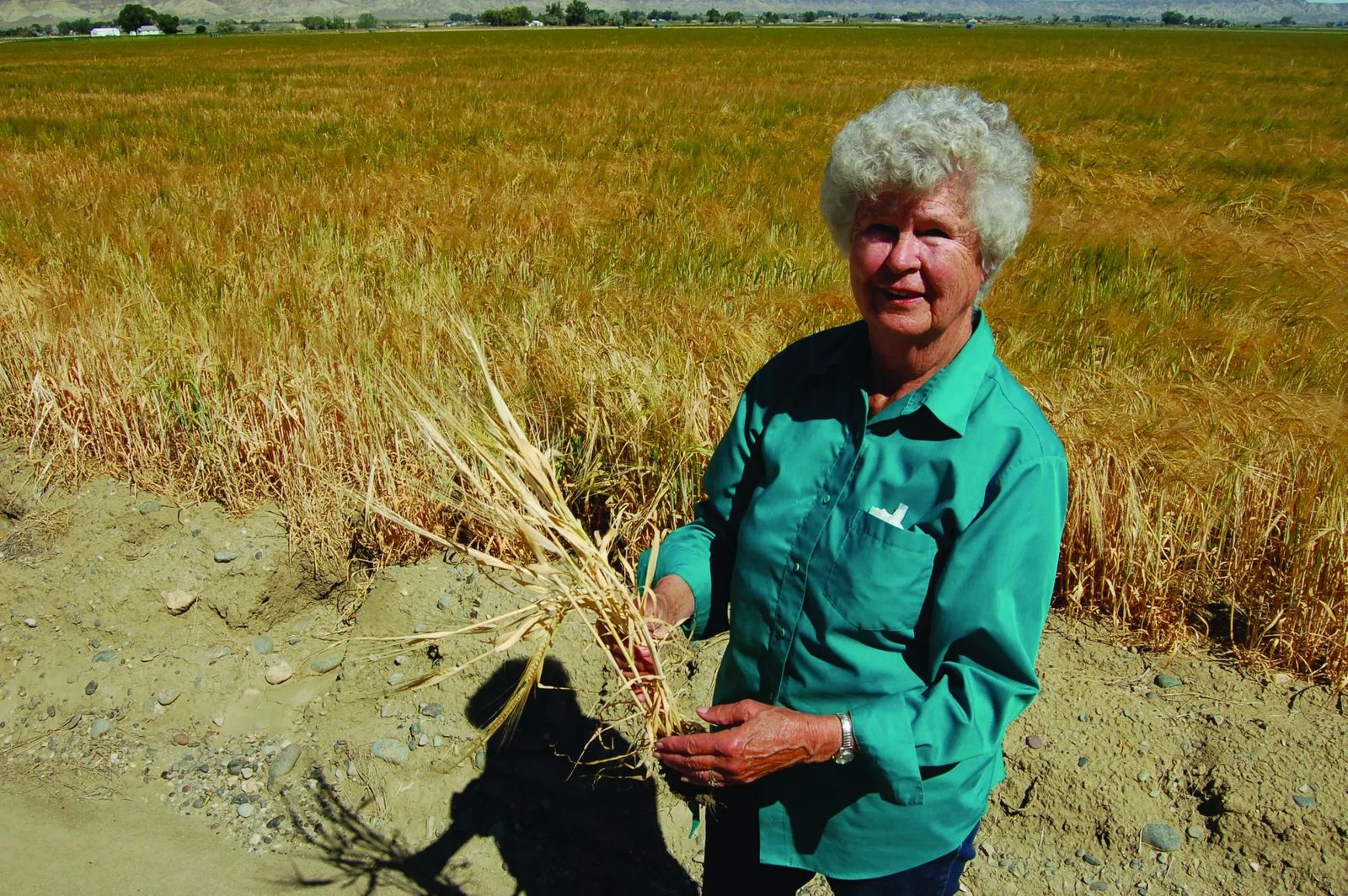 As the author of six books on the town's past, Beryl has earned a reputation as the local historian. Keeping one ear tuned for the oven timer, she begins talking about the Shoshone Project, one of the nation's first major irrigation projects and pretty much the reason behind Powell's existence.
Constructed between 1904 and 1910, the Shoshone Project involved not only miles of ditches but the massive Buffalo Bill Dam, the Corbett Diversion Dam and the 3 1/2 -mile-long Corbett Tunnel, which burrows under the hardpan between Cody and Powell. The entire project was built with nothing but hardworking men, horses, slips and dynamite.
Water from the Shosone Project serves as the lifeblood for Powell and the area surrounding it. [/caption]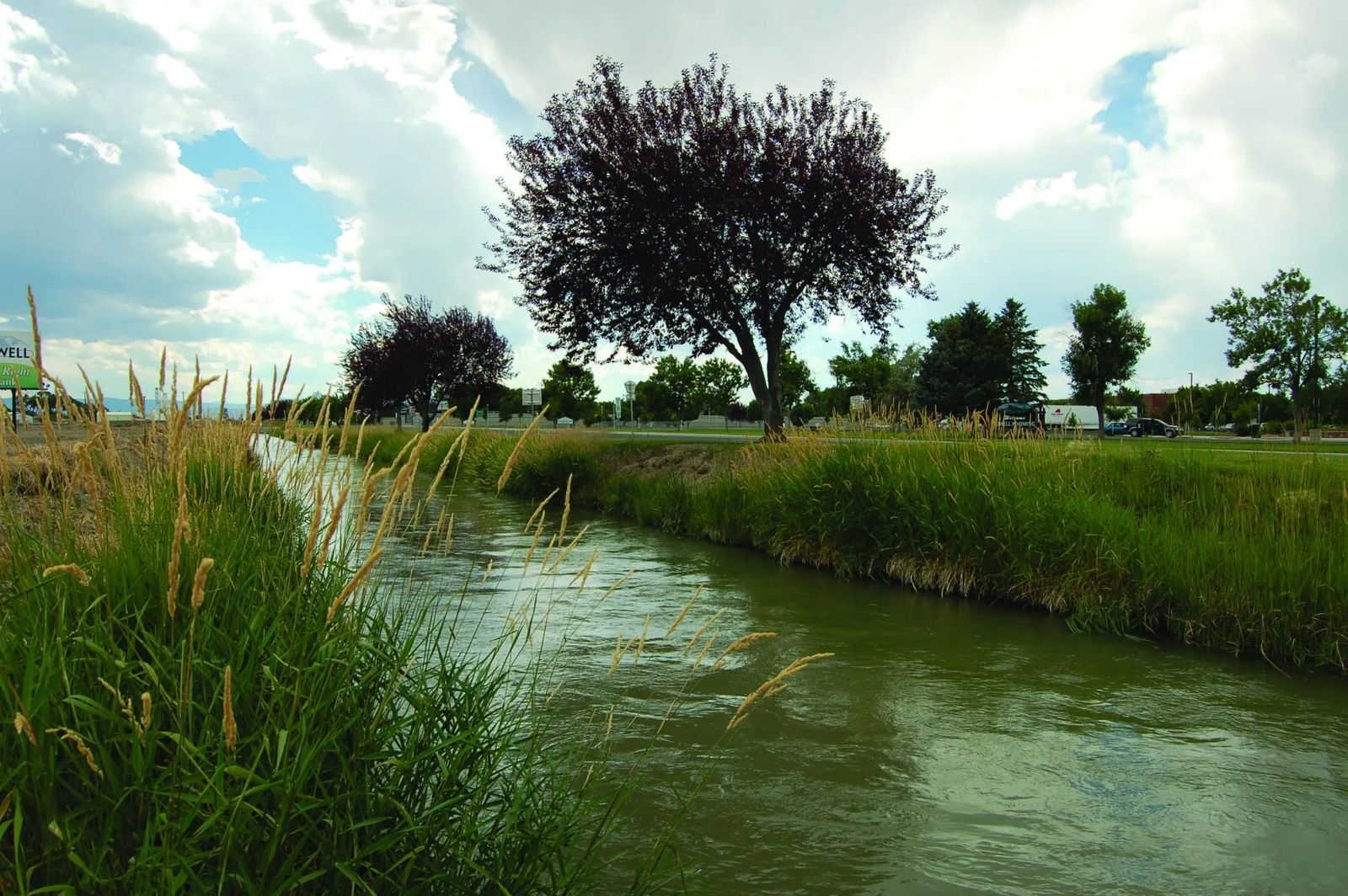 Even today, she says, "We totally depend on water from the Buffalo Bill Dam (west of Cody)."
In fact, that water has turned the land around Powell from desert – the area averages barely six inches of precipitation annually – to productive farmland for more than a century.
When water came to the desert, so came the homesteaders. The land was free but they paid $43 an acre to cover construction costs of the project, she says.
"All this was sagebrush and cactus," Beryl says. "There was no humus. They had to grow hay to build the soil."
The Shoshone Project now provides water for 95,000 acres of mostly beans, barley, sugar beets and alfalfa for seed. Because the farmers can regulate the timing and amount of water that their crops receive, they produce quality crops, Beryl adds.
"My husband tells God he can go someplace else in the summer," she laughs, "so we can do it ourselves."
HOMETOWN SUCCESS
Forrest Smith, 27, is another local with a story to tell. He is the founder and co-owner of Harvest GF, a local business that earned recognition for being the first in the nation to produce gluten-free oats.
Forrest Smith and his father, Seaton, display some of their gluten-free oats. [/caption]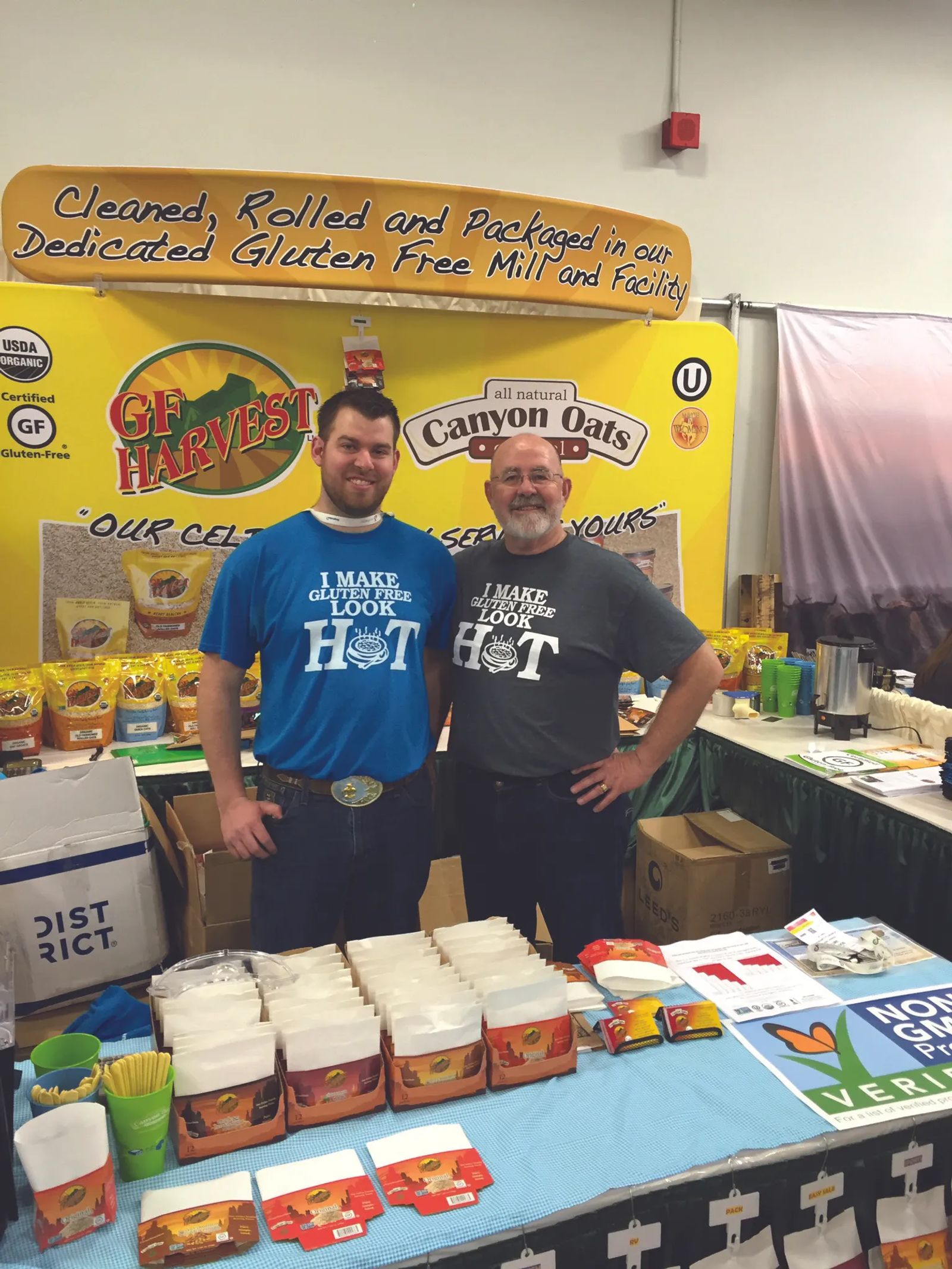 Diagnosed with Celiac's disease as a toddler, Forrest chose to research a gluten-free product for his high school FFA (formerly the Future Farmers of America) project. When he discovered that oats are naturally free of gluten – provided they're kept free of contaminants – he focused his studies on how to guarantee a clean harvest.
By Forrest's junior year, his project had morphed into a business that employed his father full-time. Today Harvest GF employs more than a dozen locals, among them the "seedmen" that grow the gluten-free oats.  Each of these seedmen undergoes an intense interview to make sure they're on board with the scrutiny needed to ensure the product's purity, Forrest explains.
"We're controlling everything – the seeds to the fields to the combines," he says.
Despite his business success, Forrest remains a product of Powell. When he returned from studies away, it was the small-town feel that welcomed him back.
"I looked forward to driving my tractor down the road and everyone waving at me," he says.
A RETURN HOME
Juanita Sapp, MD, is both a Powell native and newcomer. She recently returned to her hometown after a career out of state. Juanita, the granddaughter of one of Powell's homesteaders, was lured back to work at the community's new Heritage Health Center, a federally-qualified clinic created and governed by a local community board. The health center provides services to anyone, with a sliding fee based on income.
Juanita is impressed by the health care options available in Powell. Besides the Heritage Health Center, there's the typical hospital/clinic model and even a "concierge service," just recently launched by two area physicians. The latter, 307 Health, is a new concept, also known as the direct primary care model, whereby patients pay a monthly fee for 24/7 services and contact with their physicians.
"Powell offers every choice a big city would offer," she says. "It's a very forward-thinking town."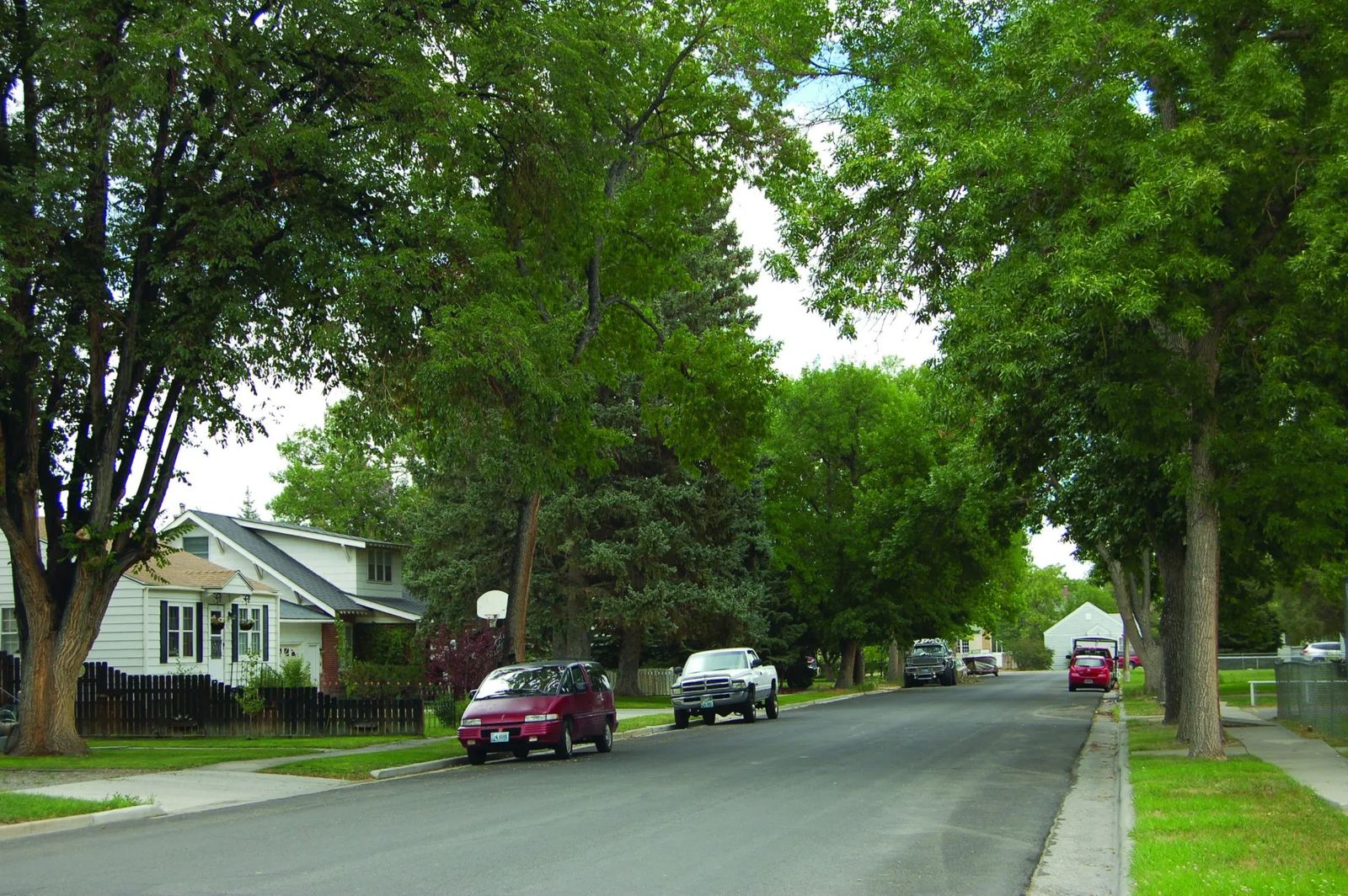 Like other locals, Juanita, traces the town's current vigor to its past. Incorporated in 1909, Powell was named after Major John Wesley Powell, the early-day explorer who ironically never visited the area. The Shoshone Project not only spawned Powell, but it gave rise to four separate irrigation units over the next half century. And with each new unit came a new wave of homesteaders.
"We were growing in these bursts, which made for a nice way of rejuvenating the community," she says. "We didn't get stuck in one decade. There were always new families coming in."
But by the 1980s, empty storefronts peppered Bent Street, the town's main drag. By decade's end, Powell pulled together for a renaissance. It was then that the First Bank of Wyoming formed the Powell Valley Economic Development Alliance, with Dave Reetz at its helm.
"Things were in pretty tough shape," Reetz remembers. "You could shoot a shotgun downtown and not hit anyone."
Bolstered by that same pioneer spirit, the Alliance laid out a plan. The group wrangled millions of dollars in grants, both to help local businesses thrive and to bring new companies to town. It took time, but their hard work sparked a movement and fostered a mindset that continues today.
"It's very important that you create the momentum," Reetz says.
The end result is a welcoming main street, graced with old-fashioned lighting, decorative red sidewalks, benches, bike racks and banners.
"I counted 318 people involved in this downtown project," Reetz says.
The end result can be seen in the local businesses that flourish and it can be measured in the dozens of new jobs and businesses drawn to the town. And with each new wave of newcomers come new ideas and expertise.
In truth, however, there really is no "end result" because the town seems to thrive with ongoing change.
Over time, Powell has also shown a knack for reshaping its future by repurposing its past. Examples can be seen in the vacant Air Force building that became a workforce training center and in Plaza Diane, the one-time-gas-station that's been transformed into a lively cultural arts center. More recently, locals renovated the former Polar Plant into Gestalt Studios, a hot spot for communing over coffee and baked treats.
No doubt one of the area's biggest success stories is the Heart Mountain Interpretive Center. Reetz and a group of supporters landed millions of dollars in donations and grants to turn the deserted site into a major historic landmark.
The Heart Mountain Interpretive Learning Center outside of Cody, Wyoming. From 1942 to 1945, nearly 14,000 Americans of Japanese ancestry were imprisoned at the Heart Mountain Relocation Center - one of 10 War Relocation Authority (WRA) concentration camps. Photo by Kevin J. Miyazaki[/caption]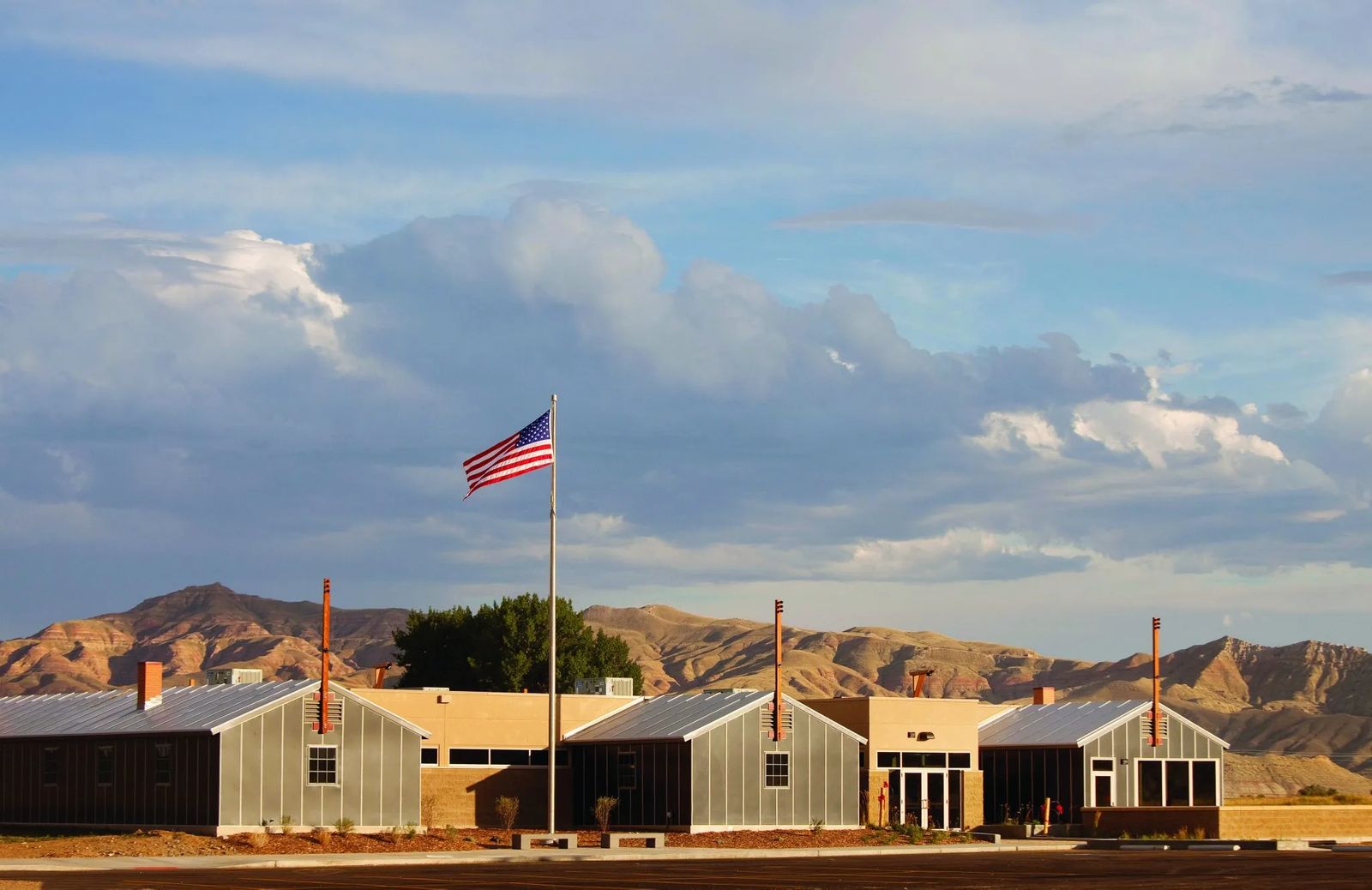 Powell has also survived a success story-gone-bust. The community-owned mercantile, which once garnered national headlines, is no more. Though its demise came as a disappointment for many, there's little doubt the town's "pioneers" will just brainstorm another proposal.
"We don't just sit around," Reetz says. "We always find a way to land on our feet."
PLACES TO GO, PEOPLE TO SEE
Just a few miles west of Powell, the Heart Mountain Interpretive Center tells the story of Japanese Americans confined at Heart Mountain Relocation Camp during World War II. At its peak in the mid-1940s, the camp's population reached 14,000 – making it Wyoming's third largest city. Visitors can take a walking tour, view a typical barrack and participate in interactive exhibits. For more information go to www.HeartMountain.org or call 307-754-8000.
A short drive northeast of Powell takes visitors to Bighorn Canyon. The 70-mile-long lake created by Yellowtail Dam offers camping, boating and countless opportunities for photo ops amidst the picturesque canyon backdrop. For the $5 cost of admission, you might also catch a glimpse of the Pryor Mountain Wild Horse Herd. For more information, go to nps.gov/bica or call 307-548-2251.
In town, make sure to sample one of the locally-crafted beers, at the brand-new WYOld West Brewing Company. Or spend an afternoon at Powell's Aquatic Center, where the kids (of all ages) can enjoy a mountain slide, a splash pad, a continuous river feature, a pool with beach and an eight-lane lap pool. Also downtown, the large log Homesteader Museum features a permanent collection of historical memorabilia, a photographic history of the area's renowned Shoshone Project and always a rotating exhibit.
Situated on Hwy. 14A, Powell is a direct shot to Cody for more restaurants and shopping and barely an hour's drive to the east gate of Yellowstone Park. In the other direction, the scenic byway offers breathtaking views as it snakes its way up the Big Horn Mountains. Take time to check out the fascinating Medicine Wheel, a centuries-old circle of stones marking a spiritual place for Native Americans.
COMMUNITY MAKERSPACE
A place where creativity flows
Powell launched the state's first community "makerspace" in February 2016. Powell's Makerspace is designed to "inspire creativity and innovation." Members have access to 3-D printers and scanner, laser cutters and high-tech embroidery, among others. Skills classes, a robotics section, a network for shared expertise and work spaces for entrepreneurs are all part of the package. On the horizon is a commercial kitchen. "Your imagination is your limit," says board president Judith LaPlante.