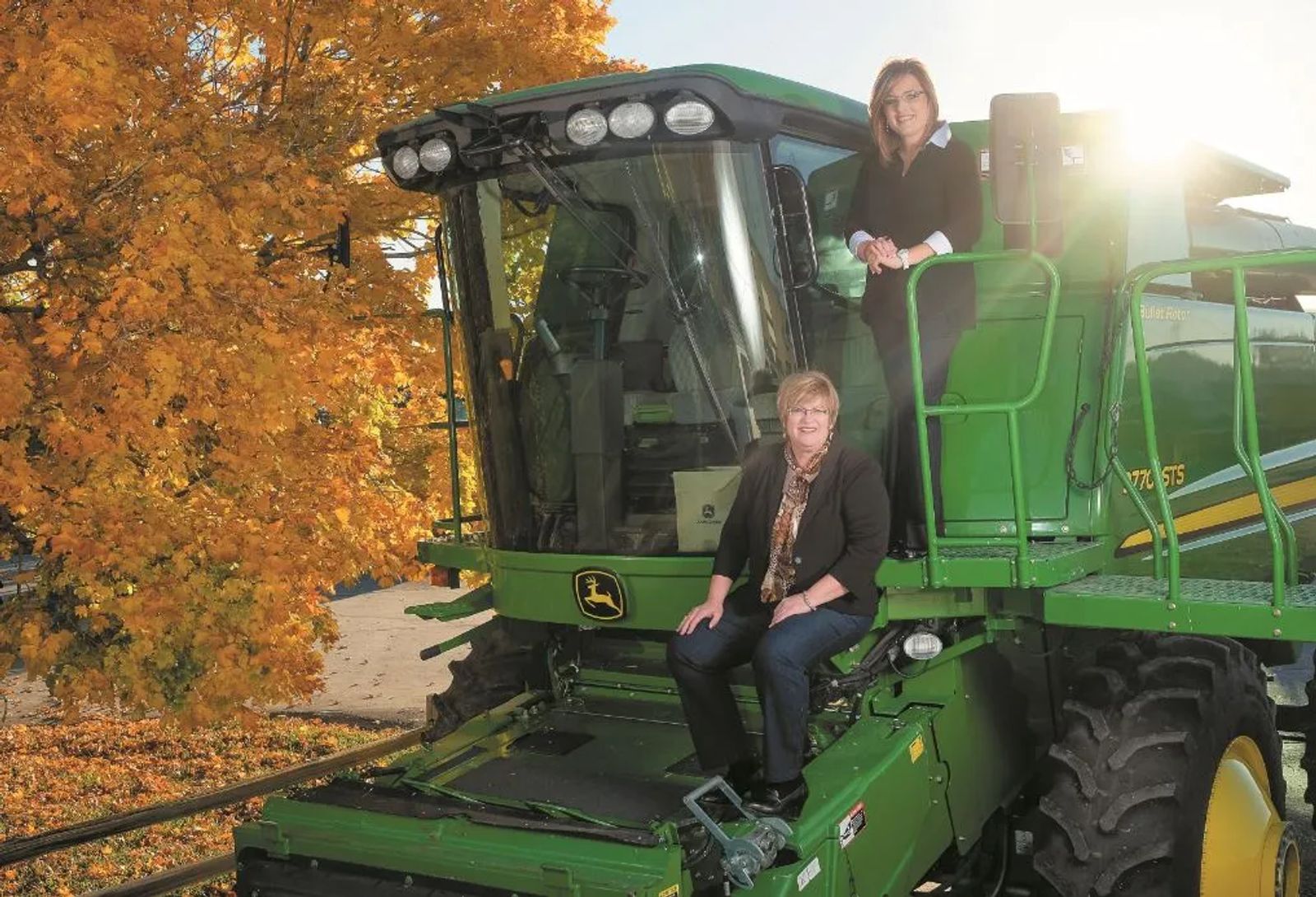 Promoting Pure Gold
Billings area women help shine the light on The Great American Wheat Harvest
Every year at about this time, you see the stalks sprout and start to manifest into a golden carpet over sections of the Montana landscape. Nearly six million acres of wheat is harvested each year in our state bringing in a cash value of more than $1 billion. The sight is so common that you might not even pay much attention to it as you travel down the state's back roads. You might not even give it a second thought when you go to buy your weekly loaves of bread. One Maryland film maker, however, was determined to change that and enlisted the help of two well-connected Billings women and agriculture advocates to shine the spotlight on The Great American Wheat Harvest. It's been center stage at viewings in nearly every state in the nation and come 2016, the footage will be shown in classrooms all across the nation.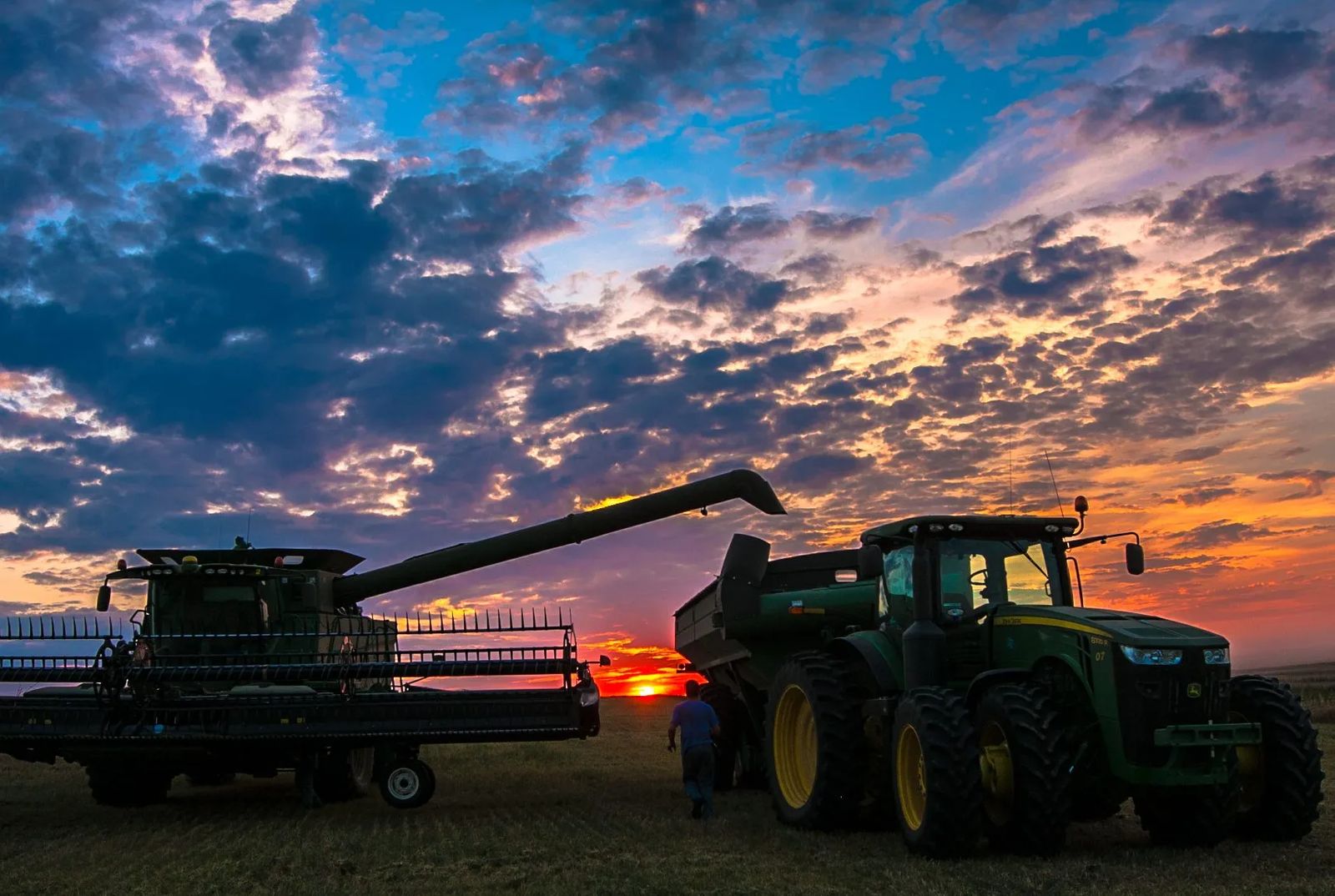 The result of Conrad Weaver's exhaustive research and filming is an hour-long documentary that chronicles the wheat harvest through the eyes of custom harvesters. Starting right about now, in early June, these men and women pack up their crews, their families and their combines and hop scotch across the country, traveling as far south as Texas and straight north to the Canadian border to cut the wheat that helps to feed the world.
"So many people around the country have no idea what goes into producing the food that we eat every day," documentary maker Conrad Weaver of Conjo Studios will tell you. "I wanted to tell the real story of real people who are taking incredible financial risks so that the rest of the world can eat." He wanted people to have a better understanding of what it truly takes to get a loaf of bread on our dinner tables.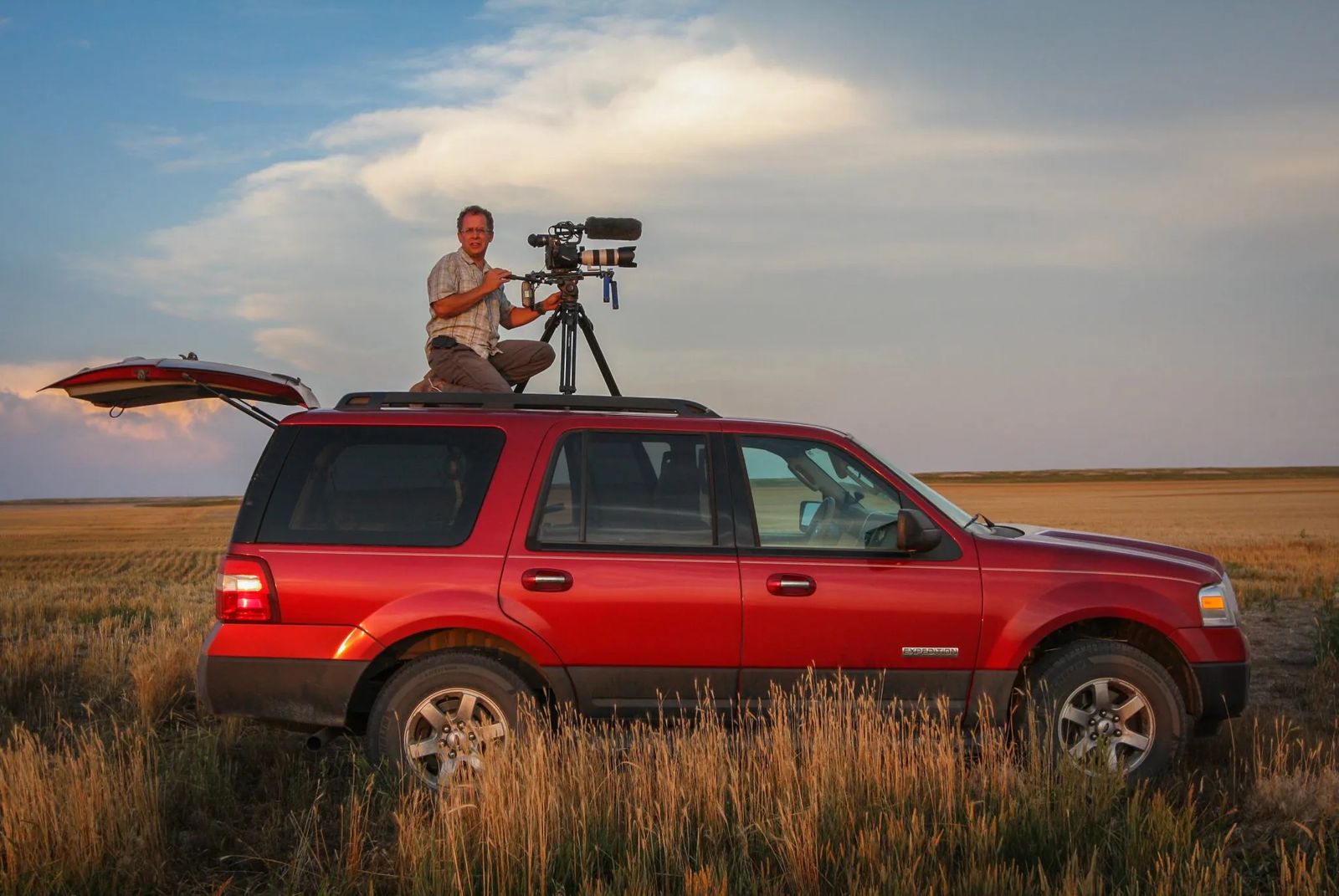 Weaver's connection to Montana came in a rather odd way, thanks to social media. Jody Lamp, a public relations and agricultural marketing guru, was sitting in on Ag Chat Foundation's Tuesday evening event on Twitter. This live chat draws in voices from coast to coast to talk about various topics within the industry. During one such chat, Conrad Weaver chimed in asking for help with press releases for his brand new documentary project on the wheat harvest. Jody not only answered the tweet, she enlisted her friend Melody Dobson's help as well. Dobson was well versed in P.R. after serving as the Coordinator for Montana's part in the National Lewis & Clark Bicentennial. "I told Jody, I think he needs a lot more than someone to write a few press releases," Melody says with a chuckle today. Turns out, she was right. The pair went on to not only help raise funds to get the documentary produced, they provided a vital link to get this film shown in cities and towns in all corners of the nation.
"To say that Jody Lamp and Melody Dobson played a vital role in raising funding for the Great American Wheat Harvest documentary would be an understatement. Without them, this important film would not have been made." Weaver went on to say this duo was not only driven but persistent. He says, "I remember Melody telling me one day that when a company says, 'No', (to a sponsorship opportunity) it just means 'Not yet'."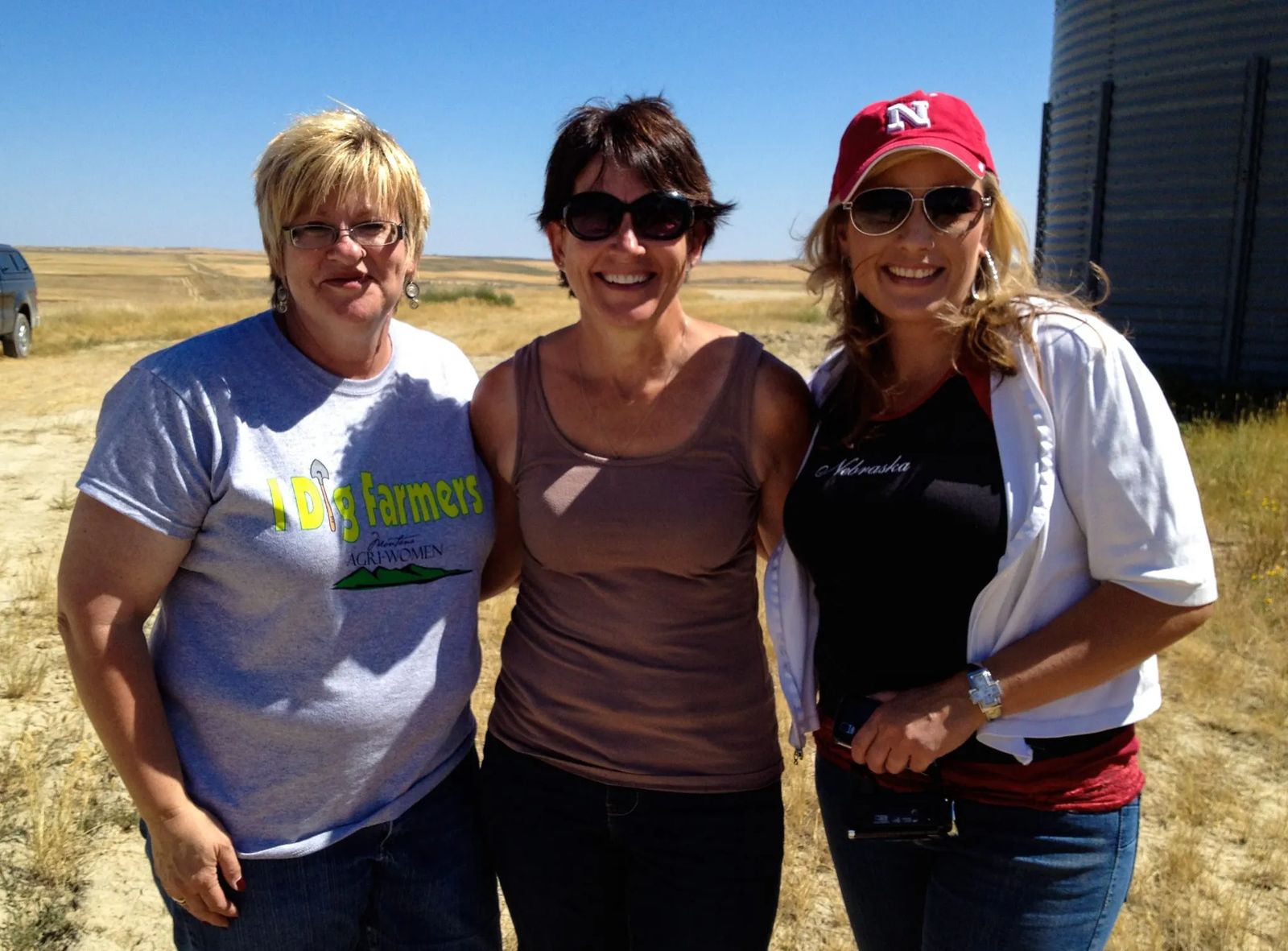 Over the course of two years Weaver says Jody and Melody have driven countless miles, made hundreds of phone calls, and sent thousands of emails all in the effort of trying to convince people this story of the Great American Wheat Harvest was one that was worth telling.
"The harvest intrigues everyone," Jody says as she reflects on the last two years she's spent promoting this project. She laughs when she says, "If you ask people, 'What do you think is the sexiest crop?' I think it is wheat. How many people do you see photographed standing out in a wheat field? It's that wide open space. It's our daily bread."
For Melody, the project was nostalgic. Her father spent a few decades working as a custom harvester. She smiles and says, "I graduated from high school on June 9, 1978 and the very next day I left driving a truck headed south to Elk City, Oklahoma." This fourth generation Montanan says, "I can relate to everything in the documentary. I can relate to the stress of my dad when something would break down. I can relate to the changes in the weather. I know what it is like when a crop gets hail damage." She remembers vividly lining up individual slices of bread just to make sandwiches in an assembly line fashion for the entire harvesting crew. While she helped with the day to day operations of getting laundry done and food prepared, many times Melody would be sitting in the combine itself, serving as one of the chiefs of the harvest. "A lot of the farmers liked women drivers because they were a little more particular. Farm kids, you just did everything." It's the very reason why, when Billings hosted a viewing, Melody wanted her dad in one of the seats. Melody says, "My dad just smiled through the whole documentary."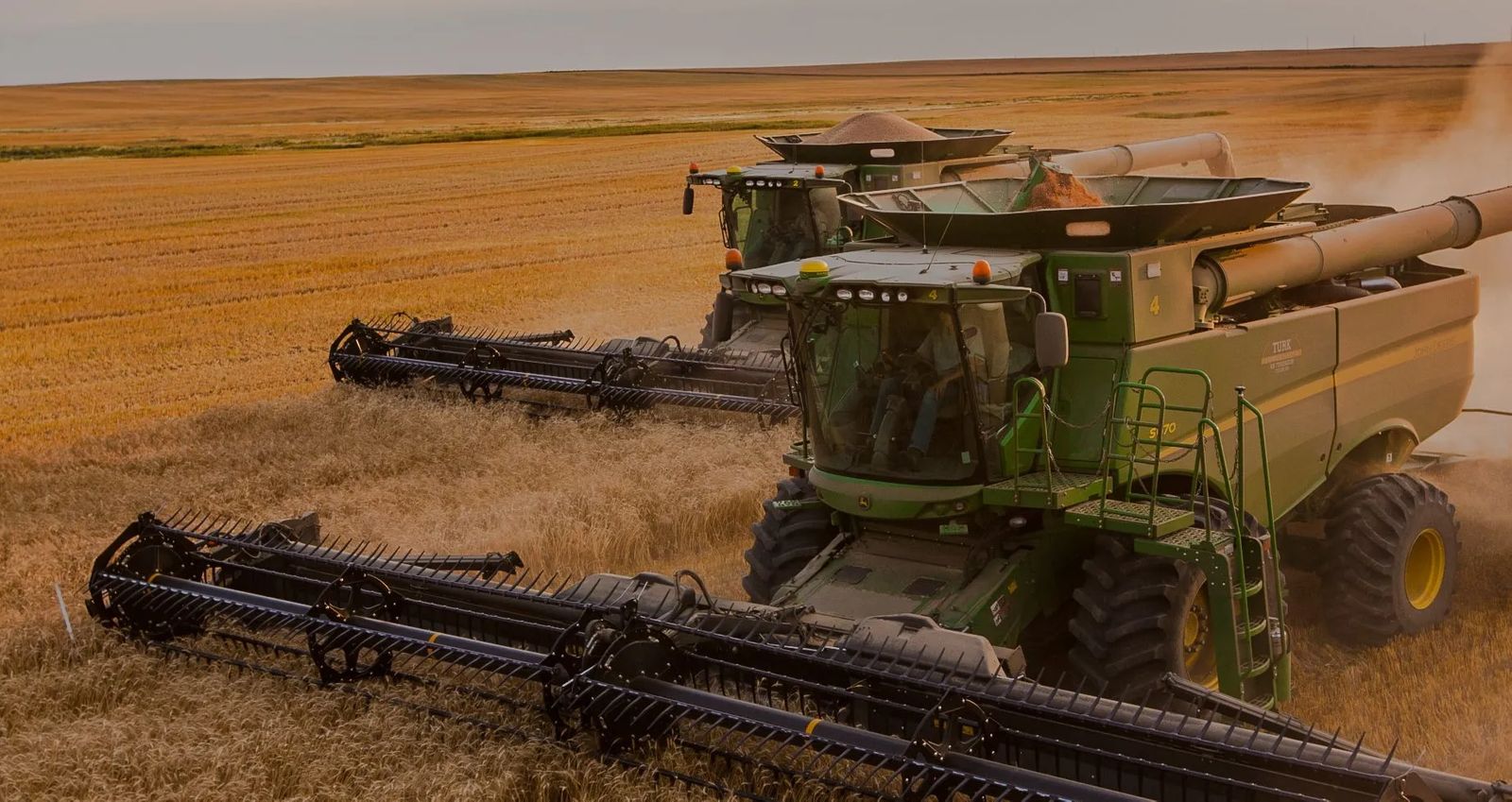 In the opening scenes, you hear the voices of the men and women who work all season long to harvest the wheat that turns into our cereal, our breads and the pastas we bring to a boil for our dinner. Huge combines can be seen kicking up dust as they cut and gather up each precious kernel of wheat. The documentary chronicles a handful of harvesters and shares their stories through the weather woes, the mechanical breakdowns and worker shortages. It's not a lifestyle for those who don't like to roll with the punches. These families hit the road in May and are lucky to be home by Thanksgiving.
"One of the older harvesters that watched the documentary said, 'I have waited all my life for someone to tell this story,'" Jody says. Melody adds, "You can take the DVD and show it in the most important theater in the United States, your living room. It is our friends. It's our neighbors who might have no idea how bread is made."
The DVD isn't the end of the story for The Great American Wheat Harvest. After all the video was put into the hour-long video, what was left was 83 hours of unused footage.  Jody and Melody knew that to leave this on the cutting room floor would be a tragedy. Where it needed to be is in the classroom, to make sure our youngest generation won't become even further removed from the industry that feeds them. Thanks to this duo, the footage will be delivered to classrooms nationwide as a part of the National Ag in the Classroom curriculum. Jody says it is lessons like these that are critical to the future of agriculture. "Farmers have always been such hardworking people. Now, we've had to teach them in agribusiness to talk about what they are doing and to be transparent. That's what we expect from farmers. It is critical in a sense that we have so many generations not growing up on a farm and getting dirt under their nails," she shares. The documentary team secured funding from New Holland Agriculture and the U.S. Custom Harvesters, Inc. to develop the educational phase of the project. In the end, there will be seven lessons that will meet national curriculum standards and will focus on wheat production, harvest, career opportunities and labor issues within the industry. The video lessons should be ready to launch sometime in 2016.
It's a lesson that Jody and Melody know is an important one.
With each viewing, it means one more person has a little deeper understanding of the men and women that fuel our existence. Jody sums it up by saying, "It's absolutely critical. We as a country are not hungry enough. We truly take our food for granted."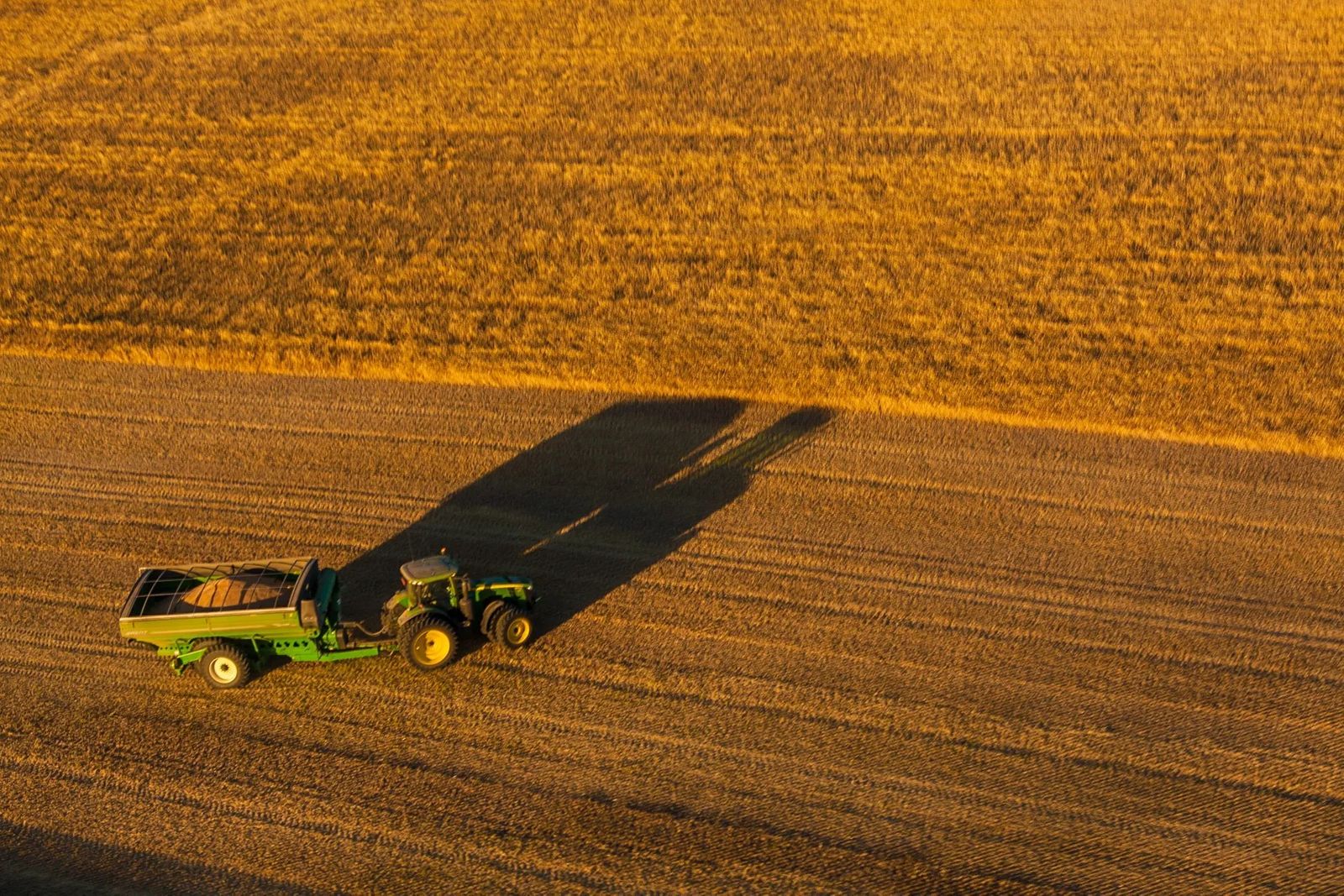 THE GREAT AMERICAN WHEAT HARVEST
To get your copy of this telling documentary, visit greatamericanwheatharvest.com.
DID YOU KNOW?
Montana exports about 80% of its total wheat production overseas, heading for the most part to Japan, Taiwan, the Philippines, and South Korea.
Montana, in the past ten years, has produced an average of 150 million bushels of wheat each year. One bushel can provide the flour to bake up roughly 45 loaves of bread.